Bill Peckmann &Comic Art &Daily post &Illustration 07 Oct 2011 06:47 am
- Bill Peckmann sent me a couple of comics that demonstrated a great collaboration between Harvey Kurtzman and Jack Davis. With that small bit of information, let me turn it over to Bill:
I thought it would be fun to give your readers some milestones in the collaborating efforts of Harvey Kurtzman and Jack Davis. It will be done in the form of showing #1 issues of certain comic book and magazine titles. I've always felt that the relationship of Harvey, and Jack was not that dissimilar from that of John Ford and John Wayne. All men were very successful in their own right but when they teamed up there was that extra spark in their art. Ford and Kurtzman would lay these wonderful creative foundations and then Davis and Wayne came in to add the finishing touches. For both teams, the final product always seemed so effortless and seamless.

Part 1 – FRONTLINE COMBAT (comic book) and MAD (comic book)

Part 2 – MAD (magazine) and TRUMP (magazine)

Part 3 – Humbug (magazine) and HELP ( magazine)
Here are those pages, with Bill's comments: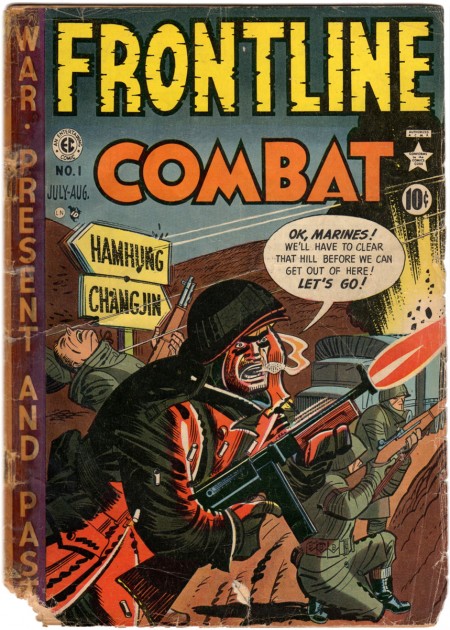 1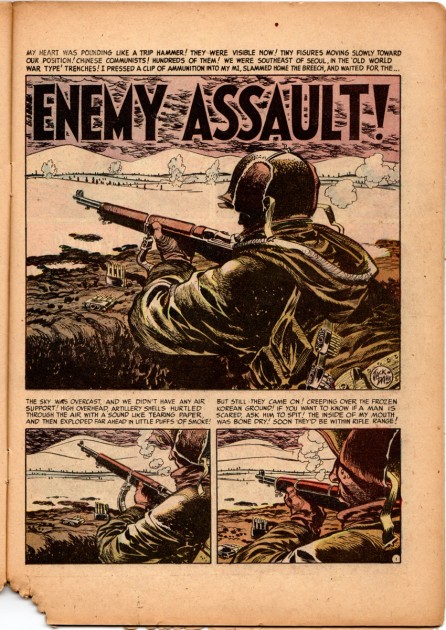 2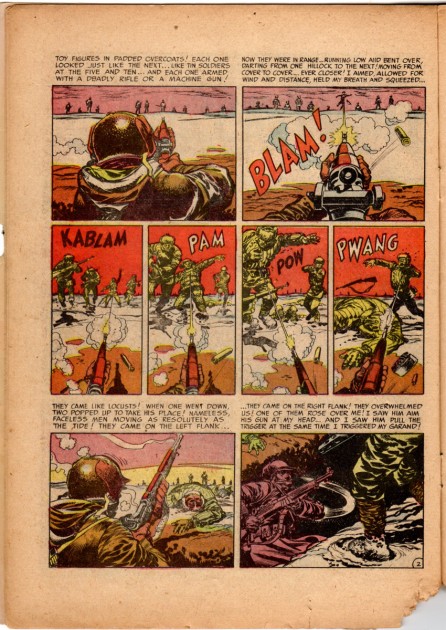 3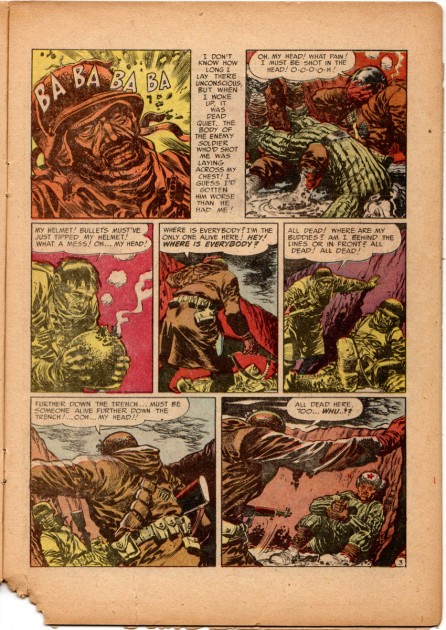 4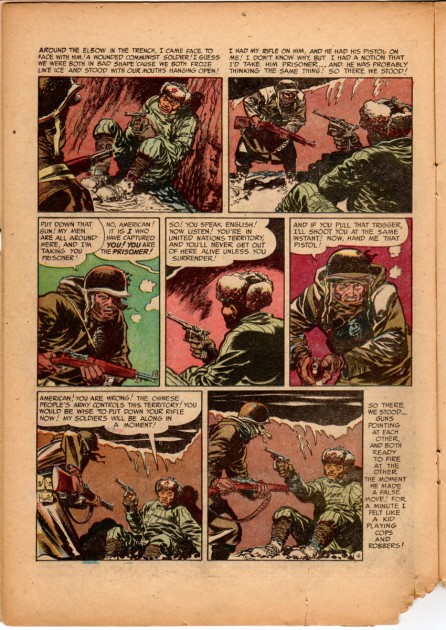 5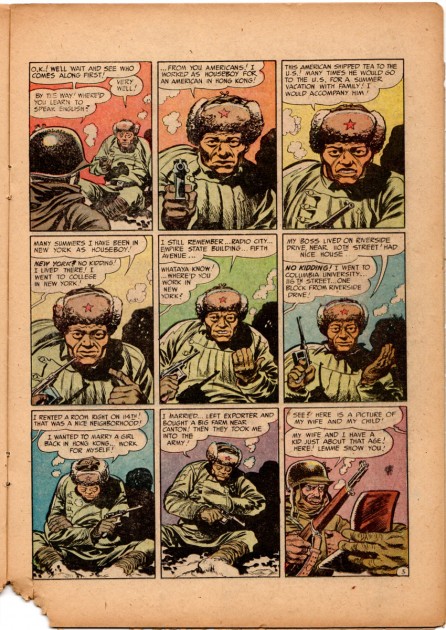 6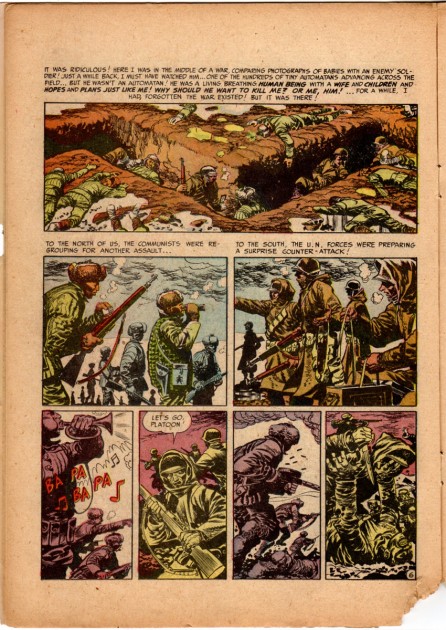 7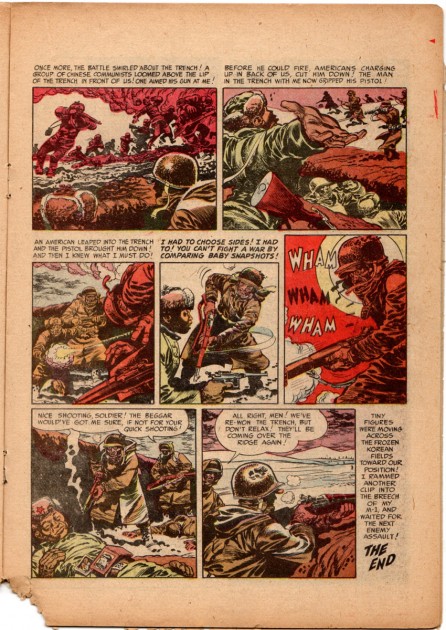 8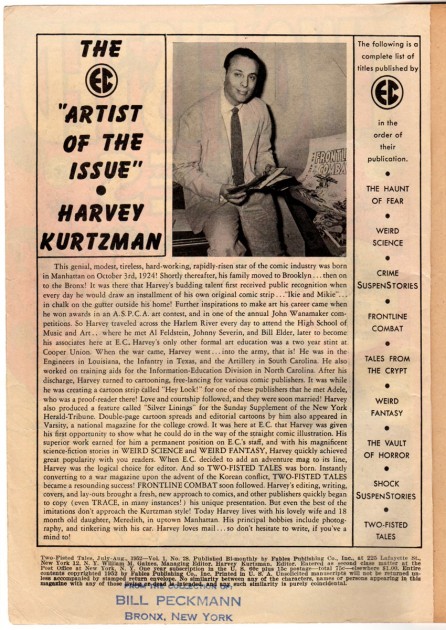 9
Harvey's bio that ran in EC Comics
during the publication of the war comcs.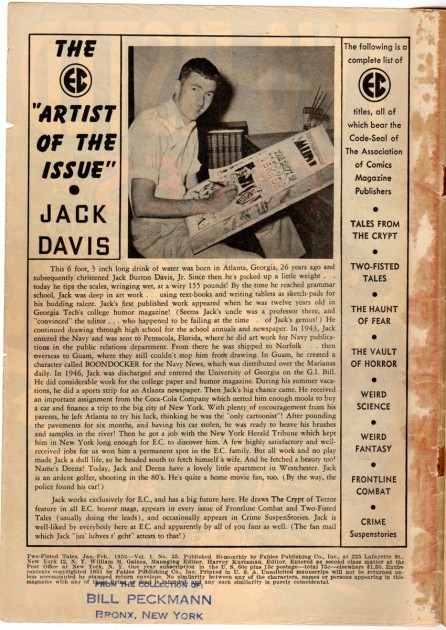 10
Jack's bio.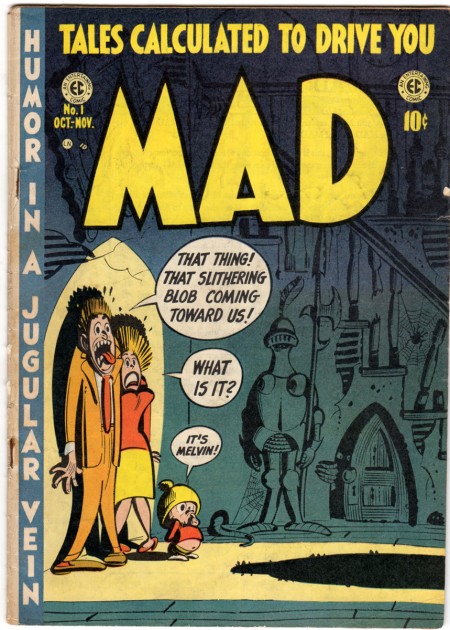 11
A little over a year after FRONTLINE COMBAT came out in 1951, MAD started in 1952.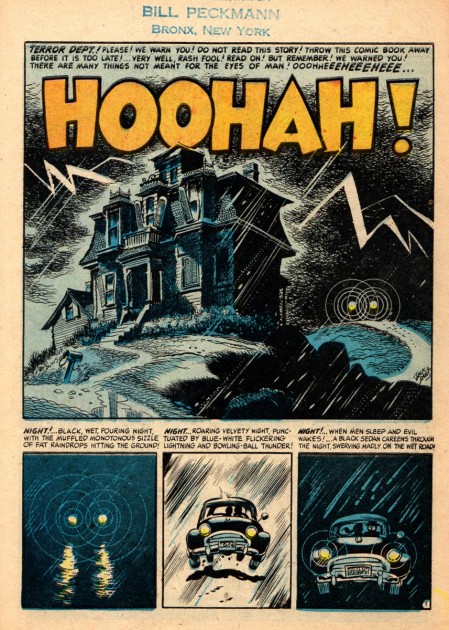 12
This is the first page of the first comic book that started
an institution that is still with us almost 60 years later.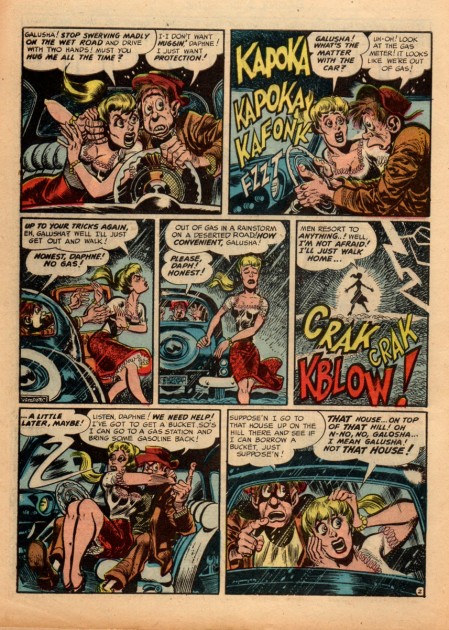 13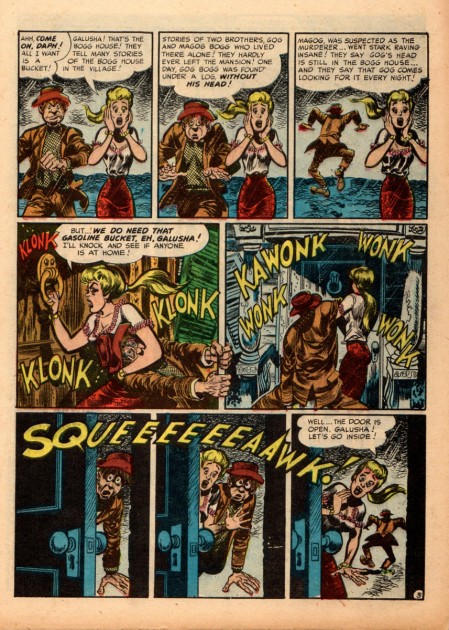 14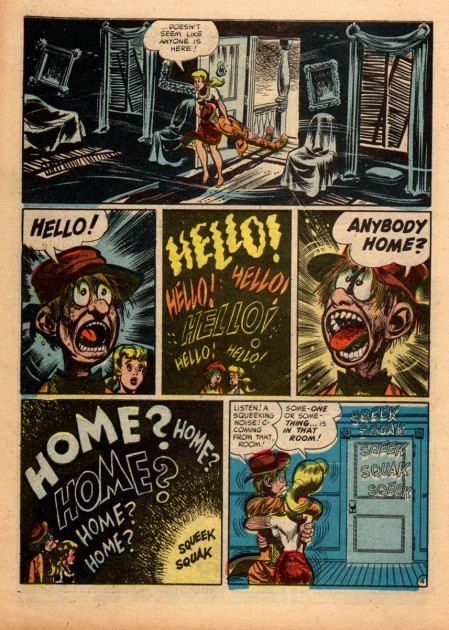 15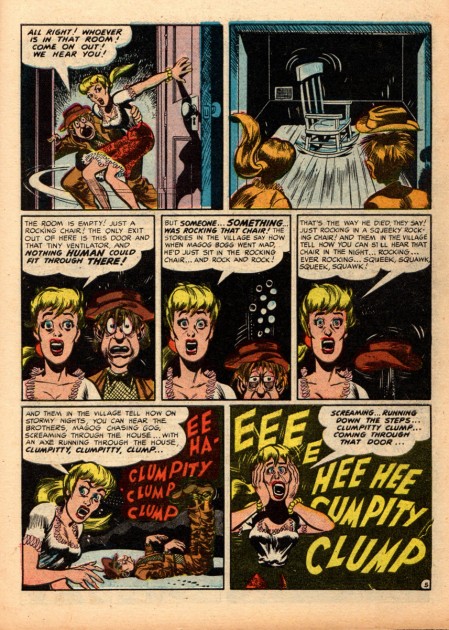 16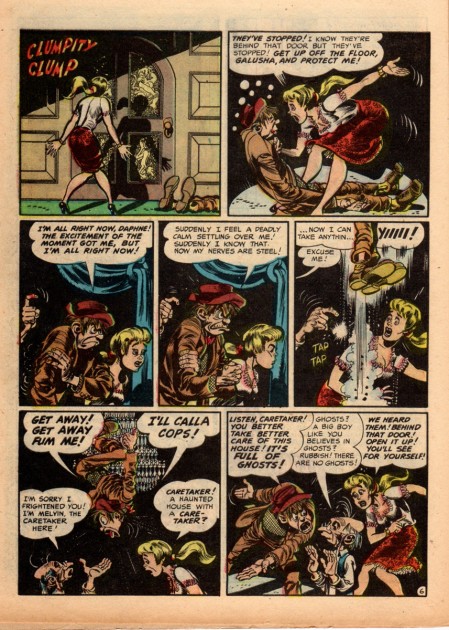 17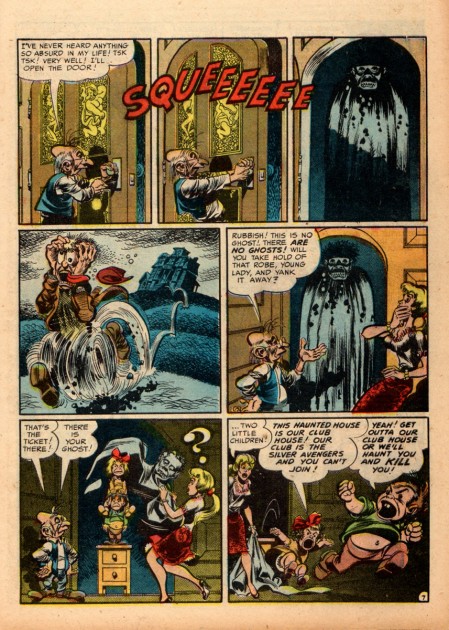 18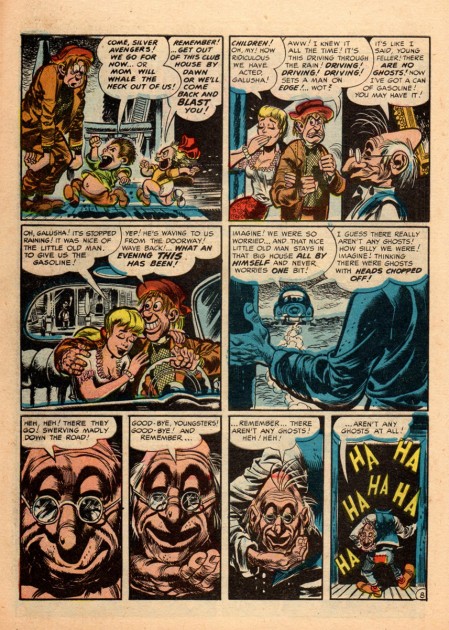 19
It's easy to forget, but up until this time, there had never been
quite a story like this in comic books.
One Response to "Harvey and Jack – part 1"
on 07 Oct 2011 at 1:05 pm 1.Eric Noble said …

I love these!!! Strong Harvey Kurtzman layouts + beautiful Jack Davis finishes = fantastic comic book art and storytelling.

BTW, Marie Severin does a wonderful job on the coloring, particularly the war story.
Leave a Reply