Animation Artifacts &Fleischer &Story & Storyboards 23 May 2012 05:32 am
- We've come to the third and final part of the storyboard for the 1949 Paramount Popeye cartoon, "Barking Dogs Don't Fite." These storyboard drawings come from the late Vincent Cafarelli's collection of artwork he'd saved from the divers studios in which he worked.
The storyboard was done by Jack Mercer and Carl Meyer. Their drawing styles are both expressive and markedly different. I suspect that one drew the human characters and the other the animals. The drawings of Bluto are just out of this world, ripped right out of the early 20th century comic book pages. I also suspect these were done by Jack Mercer, but I have nothing but a hunch to give me that guess. I believe he was working at the studio longer and might have had more of the early Fleischer grit in his drawings as opposed to the cartoon slickness that would've come from later employees' work. Each drawing is done on inexpensive 8½ x 11 paper. As usual with these continuing posts, we pick up with the last drawing from last week's entry.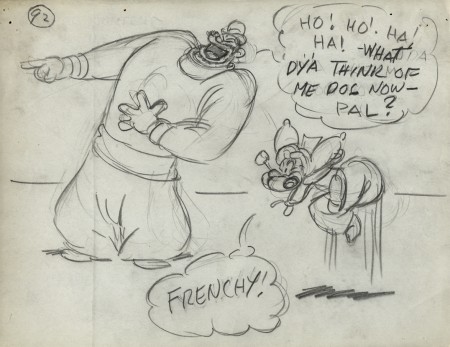 92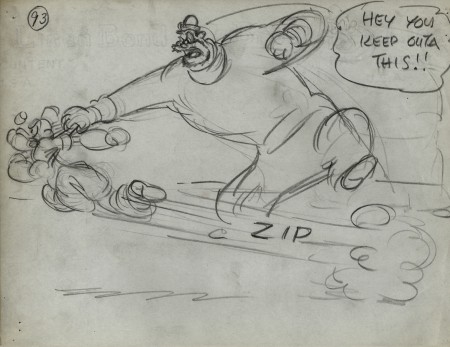 93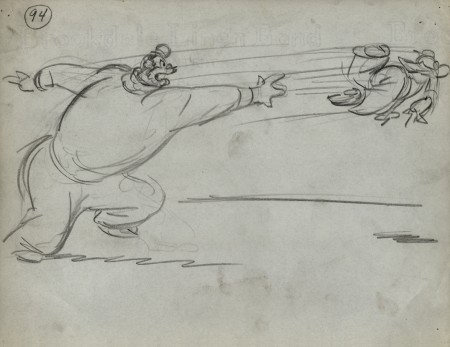 94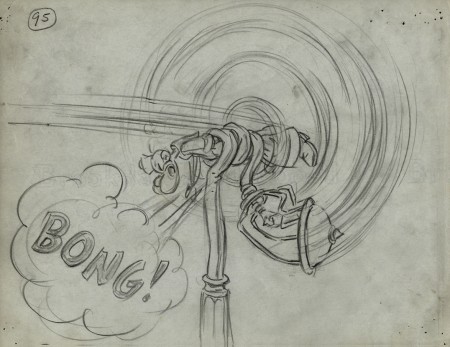 95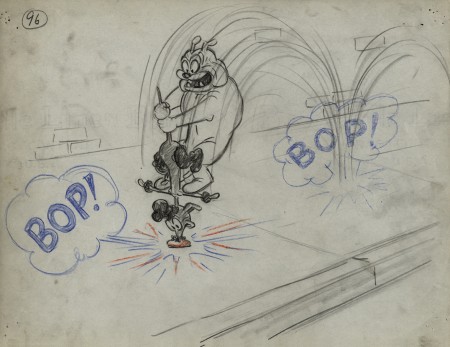 96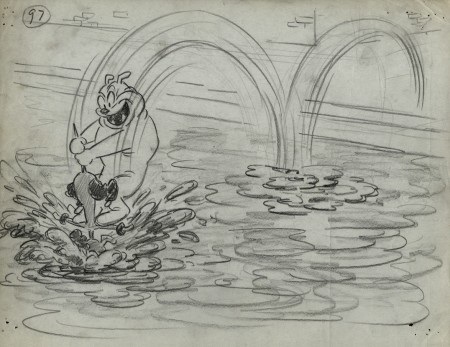 97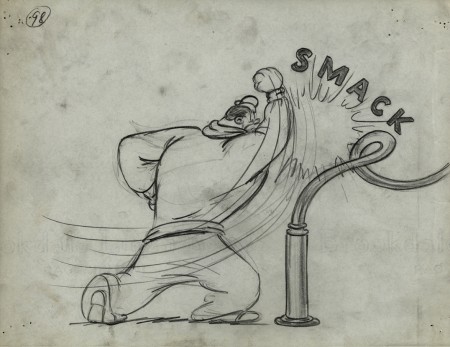 98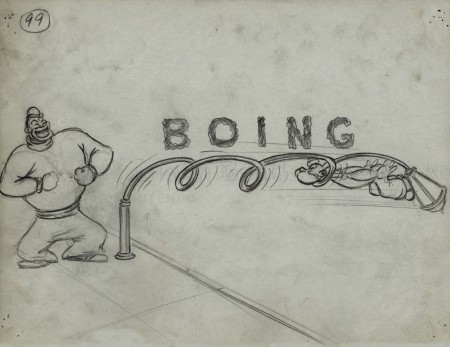 99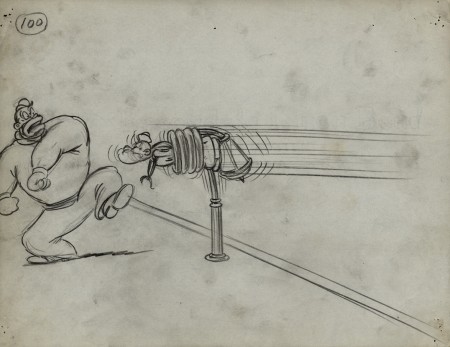 100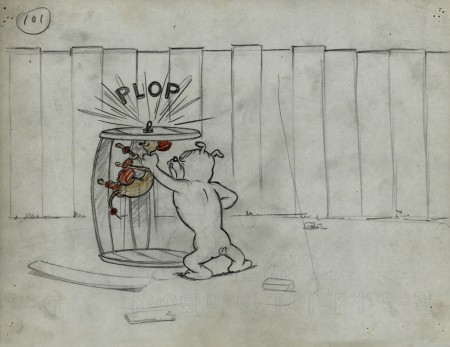 101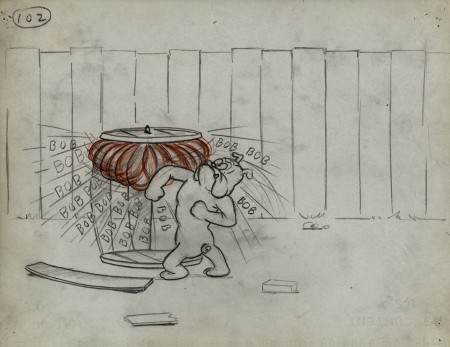 102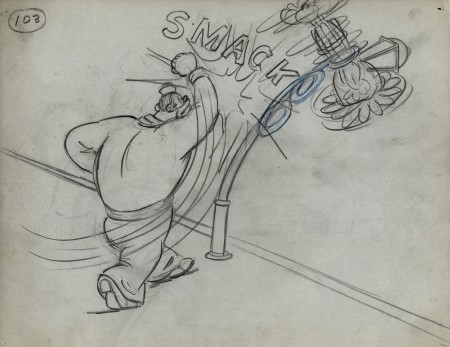 103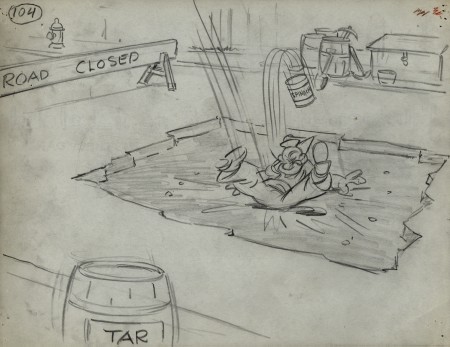 104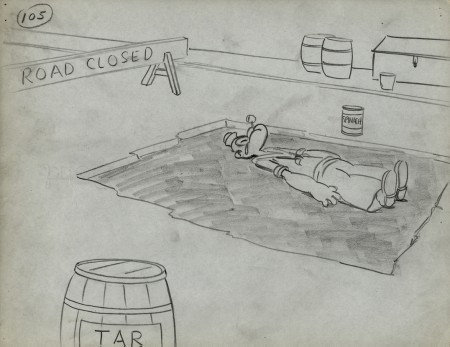 105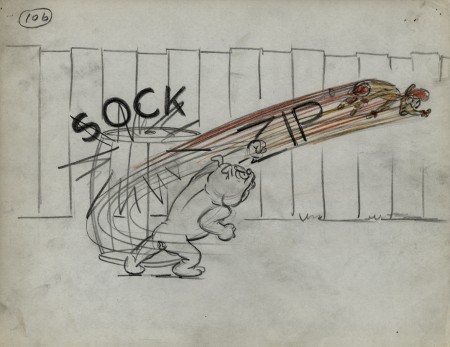 106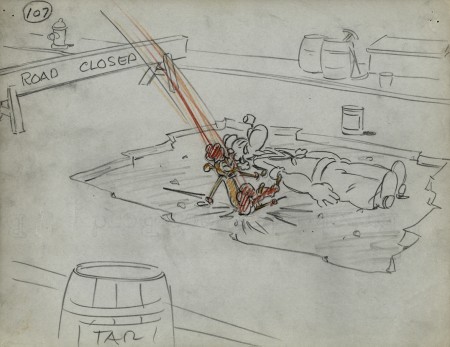 107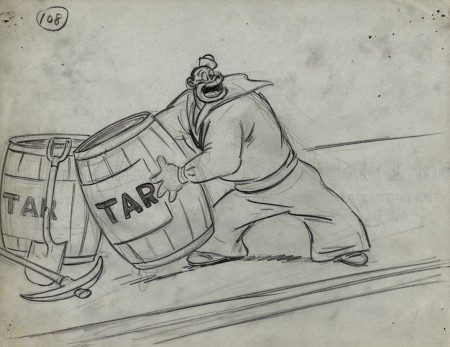 108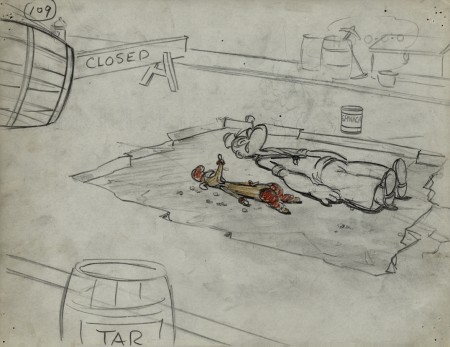 109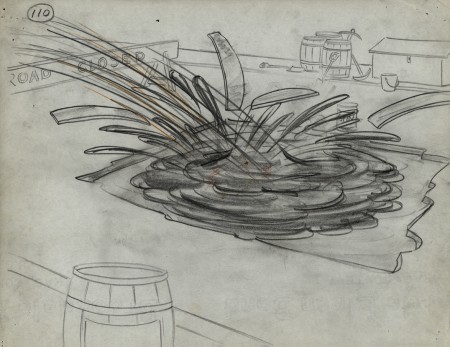 110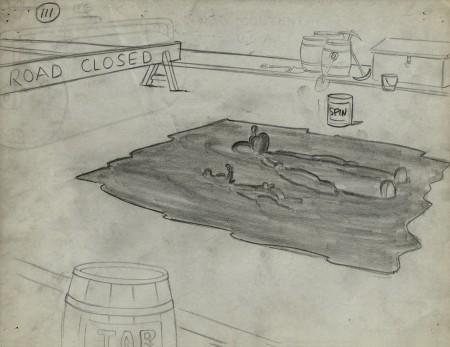 111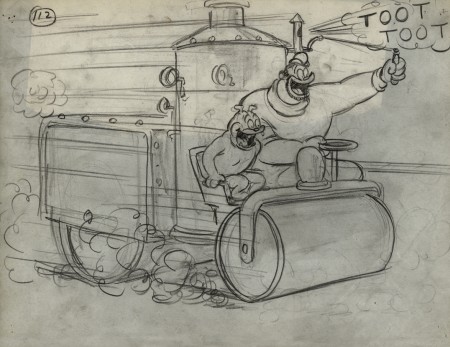 112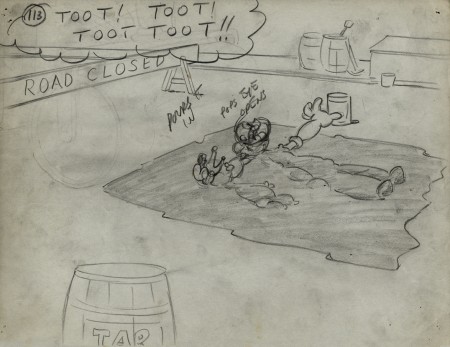 113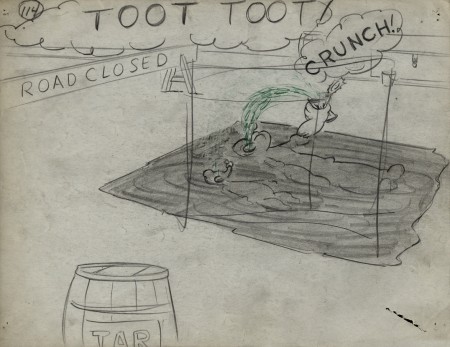 114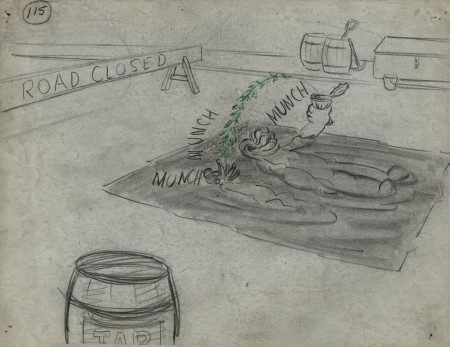 115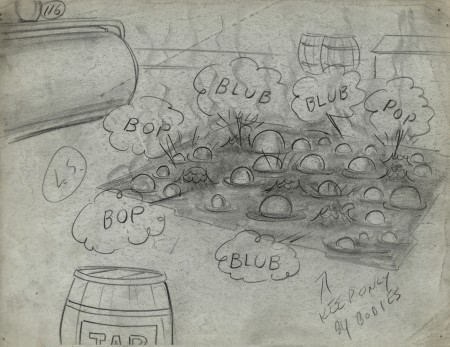 116
Note that drawing #117 is missing.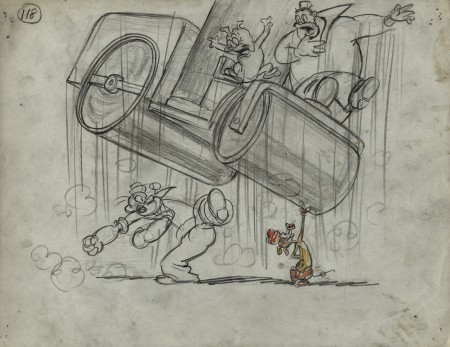 118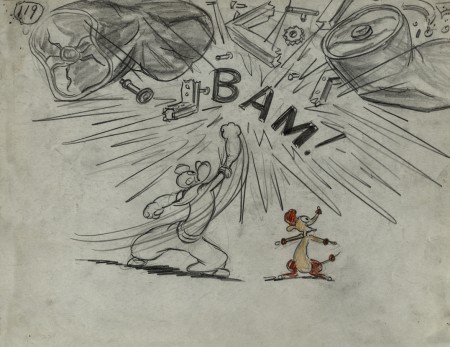 119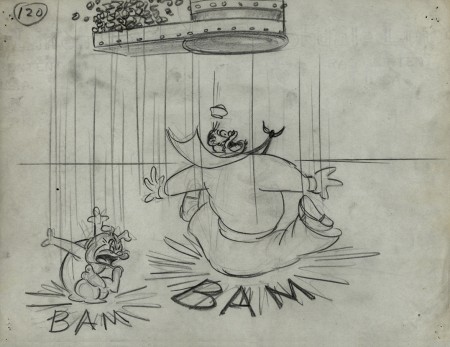 120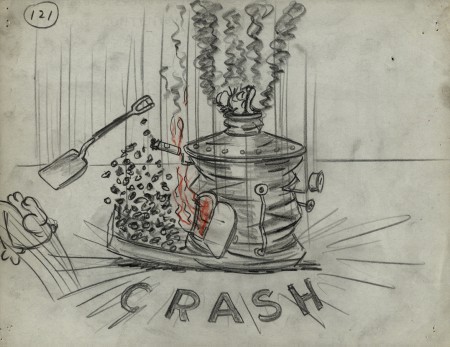 121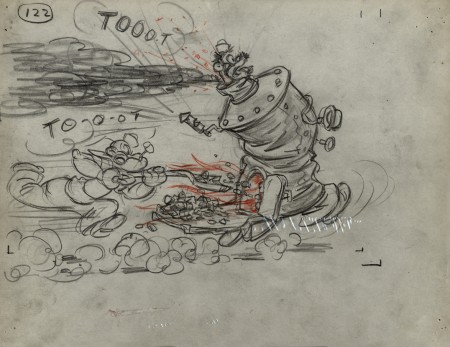 122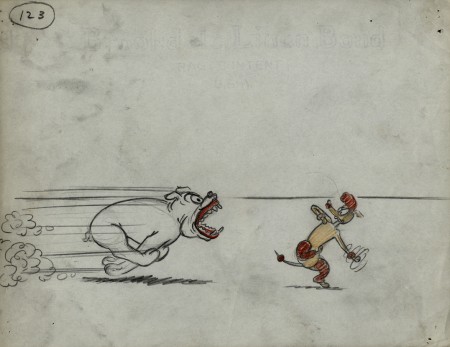 123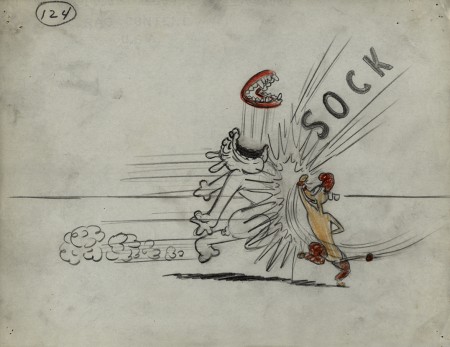 124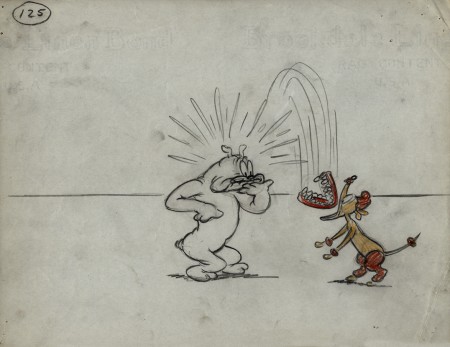 125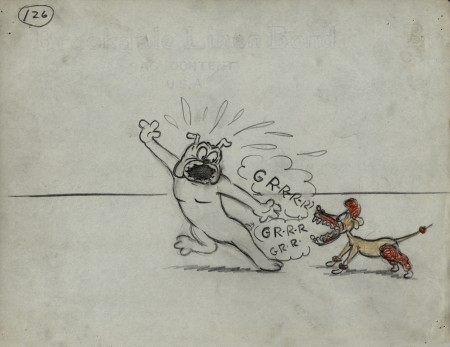 126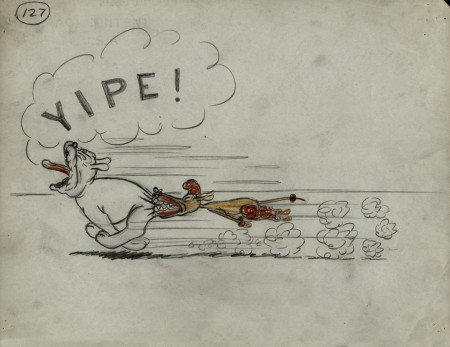 127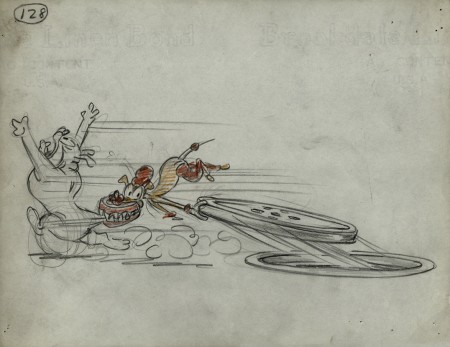 128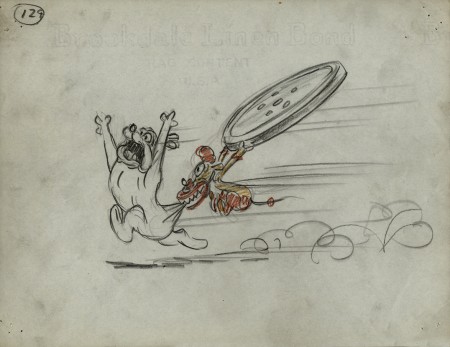 129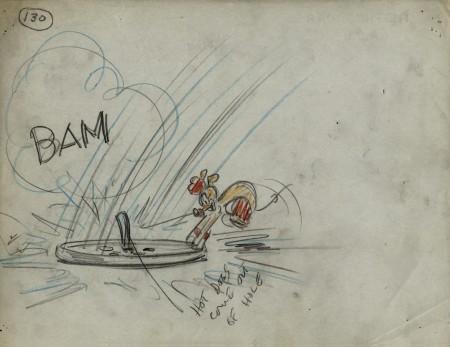 130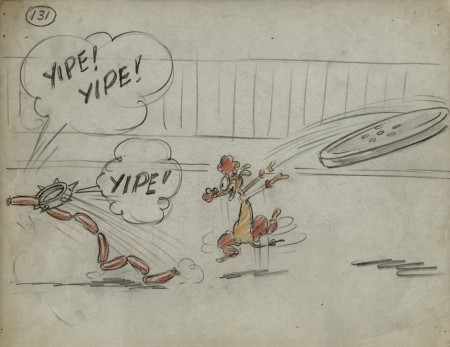 131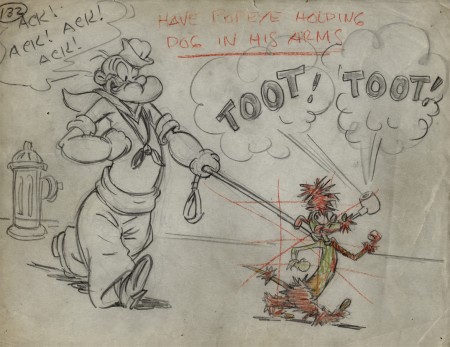 132


.
___________________________

Here's the full short as seen on YouTube.
I wish the look was a bit closer to the board, however
some of the layouts in the final film are significant
improvements over the planning in the storyboard.
.

7 Responses to "Popeye Storyboard – part 3"
Leave a Reply