Search ResultsFor "snark"
Commentary &Puppet Animation 07 May 2011 07:01 am
- There should be plenty of 3D stop-motion films circling the globe ni a year or two. Recently there's been a bit of news about a few of these animated features.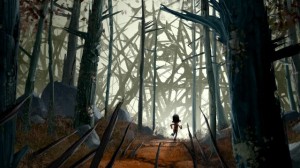 LAIKA, the company that produced Coraline, under the sturdy direction of Henry Selick, has announced a new two picture deal with Focus Features. Their first film, ParaNorman, will be released on August 17th, 2012. The second, yet-to-be-named, picture will be released nationwide in 2014. The first film is being directed by Sam Fell and Chris Butler, from his own original screenplay. Sam Fell was director of The Tale of Despereaux and Flushed Away. Chris Butler was storyboard supervisor on Coraline and storyboard artist on Tim Burton's Corpse Bride. The voice cast includes Academy Award nominee Casey Affleck (The Assassination of Jesse James by the Coward Robert Ford), Tempestt Bledsoe (The Cosby Show), Jeff Garlin (Curb Your Enthusiasm), John Goodman (Monsters, Inc.), Anna Kendrick (Up in the Air), Leslie Mann (The 40-Year-Old Virgiin), and Tony and Emmy Award winner Elaine Stritch (30 Rock).
Meanwhile . . .
Aardman animation is producing two features in conjunction with Sony Pictures Animation. Arthur Christmas, is a 3D adventure that will hit theaters on November 23, 2011. The voice cast includes: James McAvoy, Hugh Laurie, Jim Broadbent, Bill Nighy, Imelda Staunton, and Ashley Jensen, which is currently in production. The film is being directed by Sarah Smith from a screenplay written by herself and Peter Baynham.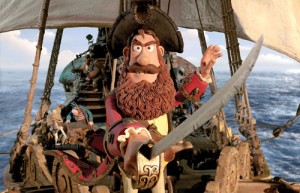 The second feature, The Pirates! In An Adventure with Scientists will be directed by Peter Lord and co-directed by Jeff Newitt. The screenplay is by Gideon Defoe, based upon his books. The vocal cast will include: Hugh Grant, David Tennant, Imelda Staunton, Jeremy Piven, Salma Hayek, Brian Blessed, and Brendan Gleeson.
And . . .
Henry Selick has recently signed to direct features for Disney/Pixar. He'll be working out of Pixar's Emeryville, Calif. campus and using their resources. The films he will make will be written and directed by him based on both original ideas and literary properties. This brings Selick back to many of the classmates with whom he graduated from CalArts.
_____________________
- Last week the ASIFA East Festival was held and awards were presented to the chosen filmmakers. Cartoon Brew posted a note about the winners and included a snarky comment by Amid Amidi which takes a swipe at the board members for entering their films in this local festival. And I do mean local festival. Here's Amid's comment:
ASIFA-East president David Levy also won two of the top awards: Best Educational Film and 1st Place for Independent Film. He's a nice guy so let's all look the other way and pretend that's not a conflict of interest…

The quality of the film is irrelevant. Doesn't matter if it's the best animated short since One Froggy Evening. If the ASIFA-East leadership or board is competing against its members, that's a serious issue that affects the legitimacy of the awards.
Here's a response from Adrian Urquidez:
ASIFA-East board members have always been allowed to participate in the festival and always will because the volunteer board is comprised of active members in the animation community both in their professional and personal lives. In no way are any of the awards just "given to people in their circle", they are voted on by the hundreds of members who participate in the well-publicized jury screenings. We've had 42 years of successful festivals, and while always looking to improve, I believe we have a lot to be proud of
If one wants to have a discussion on outreach, fine. But unnecessary slander gets you nowhere.
-Adrian Urquidez ASIFA-East website manager, board member and (horror of horrors) grateful award winner.
The way ASIFA East works is this. Filmmakers are asked to submit films; board members are not discouraged. There are several nights of viewing for any member who wants to attend. Those who attend are the voters for any awards.
Just as the Oscar voters are tied to some of those entering the awards and vote for their friends, those who attend the ASIFA screenings are probably friends of some of the filmmakers and will most likely vote for their friends. This is human nature, not corruption.
This doesn't mean that it's a small coterie of friends who always win the awards. However, when only a small number of films are entered, the quality will be lower than usual. If board members (all 9 of them) weren't allowed to enter their films, there would be fewer board members since they do a lot of work for no pay, and if they weren't allowed to enter the films in the festival there would be a reason for them not to volunteer to be on the board and do all the hard, necessary work.
This is very different from the awards given out of ASIFA Hollywood. ASIFA East is a small group in New York and should be reccognized as such. When The Lipsett Diaries won the award as the Best Canadian Film at the Ottawa Animation Festival, was that suspect? Somehow I, personally, didn't see it that way. I did see a good film win a well-deserved award. Just as I saw David Levy's film win a deserved award.
In the past 40 years or so of ASIFA East's festivals, I can assure you I've won quite a few awards, despite the fact that I've been a board member. Certainly all my licking of stamps for the ASIFA mailers wasn't enough to make my films succcessful with all the voters who didn't know me. My films won the awards, and I was pleased to be able to share them with the audience – that's truly the prize you get. (When you win a prize, your film is usually screened in the large New School auditorium.) The awards – a piece of paper – are worthless. Hearing a large audience (about 1000) makes the win worth while and something to remember.
Independent Animation 11 Nov 2010 08:53 am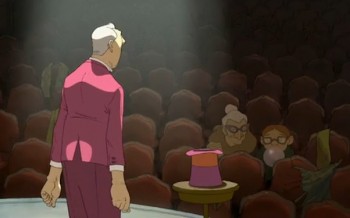 - Last night, I saw Sylvain Chomet's film, The Illusionist. I truly thought it was brilliant – acting more as a film than an animated film. At the moment it feels like one of the better films this year. I think I need to see it another time or two for me to write about it properly, but I'll try here, anyway.
First let me talk about Chomet's first feature, The Triplettes of Belleville. The promo for that film, online, was the first 3 or 4 minutes of the film. A wild takeoff of some thirties style animation that beat to the rhythm of the Oscar nominated song from the film. In the feature, this promo turned out to be a television image that the two leads watched in their small house. Immediately, you were into the story of a mother (grandmother?) helping her child who's devoted to bicyce riding. They spend all their efforts on his career with a lifetime of training for the Tour de France. The film has such a wonderful sense of design, you're spending much of your time ignoring the fine animation in front of you to take in the details on the backgrounds.
For a while, that movie worked wonderfully for me. Characters are fully and wonderfully developed – without dialogue. However, I think it goes wrong at the point where the bike riding boy is kidnapped and taken to Belleville. Even when you get to Belleville, you have to be taken by the scenery.
But the story has gone askew. Some gang types have kidnapped the boy to run a faked indoor race for the sake of gambling. Grandma, with the help of the singing triplettes of Belleville, rescues the boy and kill off the gang's members. The gang members are a difficult design to swallow: square-backed look-a-like creatures that merge into one another with their modular form. They're the only characters in the film not based on human form, and they come off as unacceptable, for my taste. I'd already left the story, the design of these characters pushed me out of the film.
It was Chomet's first feature. It had its shortcomings but was still the best animated feature I'd seen in years.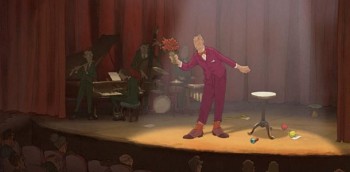 Now Chomet has completed his second feature, and has far eclipsed what he'd done before it. It possibly helps that the film was written by Jacques Tati just prior to his death and sat unmade since 1959. The form, the structure, and indeed the style all came courtesy of Tati. And the results are beautiful and excellent. The animation, the best done in many years, comes courtesy of Chomet, and it is brilliant.
Prior to seeing this film, many evocative clips were placed on line. Like the one longer clip for Belleville, these had my mouth salivating for great 2D animation. Triplettes didn't quite make it; the clips for this film give us the mood of The Illusionist, but the actual feature goes all the way and more.
Prior to seeing this film, I'd read several very positive reviews from professional critics in papers such as The Guardian, Movieline, and Variety.
There were also the reviews from snarky commentors like the one who talked about wanting to walk out on all three viewings. (Hint: you don't go to a film three times wanting to walk out on all three! Something is suspect. This review was placed verbatim on several sites.)
But then there is also the on-line review by the astute Mark Mayerson at his website calling the film: "Chomet's best film yet, one that combines his eccentrics with a melancholy tale of age and youth."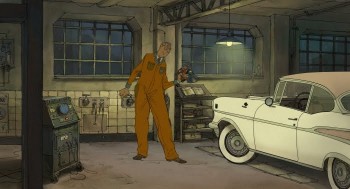 Undeniably, the film moves at a relaxed, comfortable pace. It doesn't try to be the wham-bam-loud screaming films Pixar and Dreamworks make. It moves slowly and naturally like a Jacques Tati film. The humor isn't hard-edged and in your face à la How To Train Your Dragon or Toy Story 3. The characters don't scream their dialogue (the habit of animation films for the past twenty years or so); in fact they don't have any dialogue.
The action is done mostly in mime. A word is heard every so often, but they're irrelevant. This was also Chomet's scheme in Triplettes, and it worked well. Music is at the heart of his animation. However, it doesn't feel completely natural here – a touch forced. I thought if there were a scene in the beginning where the magician and his ward spoke different languages to each other. If she spoke Hungarian and he French, and there were no interpretation, both the principal characters and the audience would be left out, for the most part.
The young girl follows him to the point where he feels obligated to take care of her, almost adopting her temporarily. This point seemed to bother several people I talked with. Richard O'Connor on his blog Asterisk Pictures takes exception to it and questions its political correctness. I found it completely innocent and had NO problem whatsoever. However, Mark Mayerson nicely compares it to Chaplin's Limelight. There, an older performer takes care of a young ballet dancer. It's a smart association to have made. I also saw other films in there. Just this Tuesday I'd watched Local Hero Bill Forsyth's little gem of a film. The mood was perfect in both films showcasing the Scottish countryside. The backgrounds, the animation, the lighting, the delicacy of the direction (rarely are CloseUps found – it's all establishing and Long Shots. There's a grand scheme here. It's a wonderful film.
An excellent interview with Chomet was printed in The Guardian just prior to the film's unveiling at the Edinburg Film Festival back in June. I encourage you to read the whole. This is a small quote from it on the Disney/Dreamworks statements about the death of 2D animation: ". . . American reflex to kill off the competition, to say that you can only do it one way and destroy everything else that went before. The whole society is like that. They destroy what they have to build something new. They end up with no roots to draw on, nothing to compare their work with to see if it is good or not. American culture is in real danger of starving itself to dead. You just have to see what Hollywood is producing to see how narrow it is getting."
Mayerson said:
"Some films become touchstones; they remain part of the conversation years after their release. For some part of the animation community, The Illusionist will be a touchstone."
I can't put it better, and I can't say any louder that this is undeniably, to me, the best animated feature I've seen in, at least, the last 10 years. It'll eventually reach you. It opens Christmas Day in NY & LA to qualify for the Oscar. It'll come to your town in 2011.
See it if you love animation and/or film.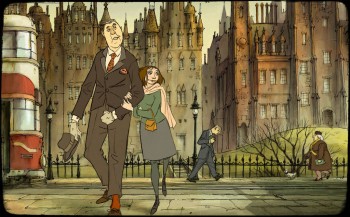 Photos &SpornFilms 15 Feb 2009 09:03 am
- I fell upon some photos I haven't shared and thought I would. They were taken back in 1989 when we were in the last push to finish The Hunting of the Snark. All of the pictures seem to be posed since much of the art those coloring was done years before.
For much of the time this film was animated by me and then colored by me, in between projects. Then in 1989, with a small grant from AFI, I received enough to finish the film, and we rushed to the end. About a half dozen of us picked up the remaining coloring before we had to get into the next half hour show.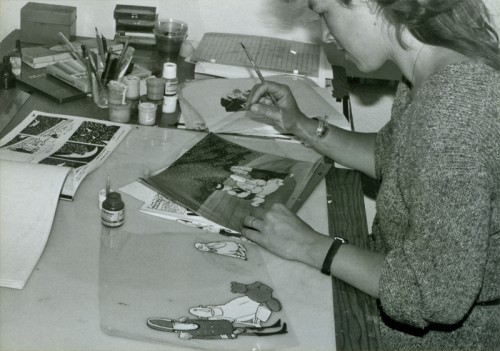 Bridget Thorne did the storyboard with me back in 1980. We didn't finish the film
until 1989. She also painted the backgrounds for the last third of the movie.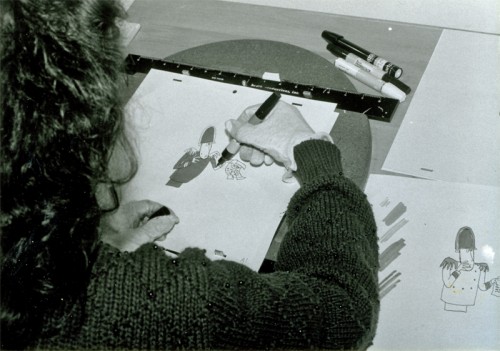 Lisa Crafts inking a cel from the film. The cel comes from the,
first scenes of the film, so I actually did this one, myself.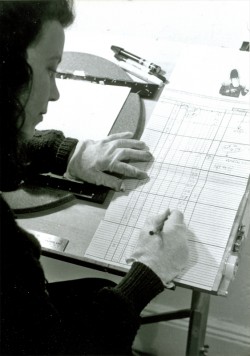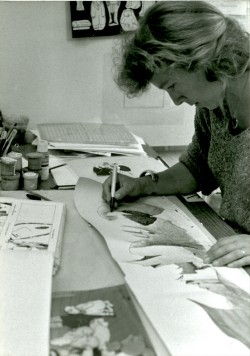 (left) Lisa consults with the exposure sheets for a scene.
(right) This is one of the many backgrounds that Bridget painted.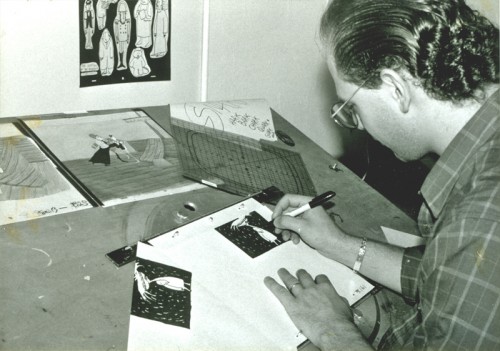 Steve Dovas is coloring a scene that I actually did in the early days of
the film. The scene was done on a 3 field (very small artwork) looking
for the images to distort a bit when they were blown up. It's one of my
favorite parts of the film.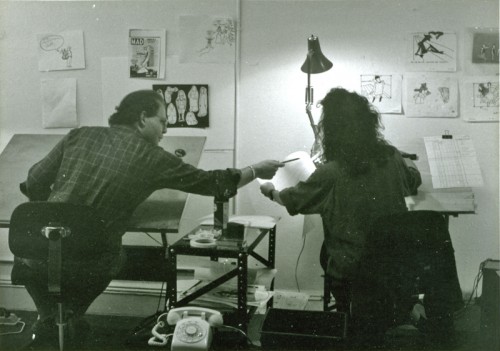 Steve and Lisa sat alongside each other in that studio on
38th St & Fifth Ave. It was a great space.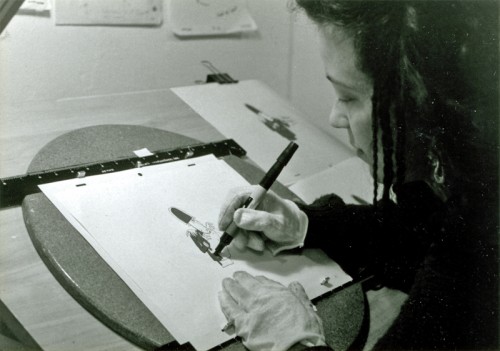 A closer photo of Lisa at work on the Bellman.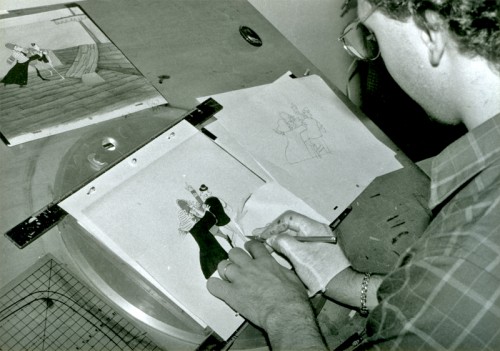 Steve posing with some early artwork from the film.
I don't know if these pictures were ever used for anything, but
I love all three of these guys and enjoy sharing these early pictures.
Thanks to Kit Hawkins who took all of these photos while working there.
She helped produce Santa Bear for me and ran my studio for a while.

Daily post &SpornFilms 24 Nov 2008 09:02 am
- In trying to put together yesterday's links to the Oscar contenders, I consulted a lot with the Ottawa Animation Festival catalogue for info. In looking at that magazine, again, I came upon the piece about me, my studio and our work.
Written by Richard O'Connor, a principal in the Asterisk Pictures animation studio, the piece is one of my favorites of anything I've seen about me. So, with all lack of humility, I'm going to post that here. I hope you don't mind this seeming self-promotion, but I like the writing and enjoy seeing it out there. (I guess I could be railing about politics, instead. Would that be worse or better?)
PROGRAM:
Sunday, Sept. 21, 11:00 am
(Museum of Civilization)
The Man Who Walked Between
__the Towers [2005] 10:17
The Marzipan Pig (1990] 26:23
Doctor DeSoto [1984] 10:15
The Hunting of the Snark [1989] 18:54
Reel of miscellaneous works 8:00

Turning off Seventh Avenue onto a tiny street, then another even tinier street, the New York of now – of the Real Housewives and the Gossip Girls, of the luxury condos and highrise hotels – recedes. The crassness of reality draws back, pulling forward thoughts of New York as we want it to exist In our imagination, Audrey Hepburn is sipping coffee at the corner cafe and Gene Kelly swings from every lamppost; Bob Dylan is busking in the subway and Joey Ramone incites teenaged riots down the street On this storyboard storybook street an innocuous, easily missed sign in a passageway next to a fortune teller – where a psychic fat cat suns in the window, tail snuggling a crystal ball with a deck of tarot cards as a pillow – marks the way: "Michael Sporn Animation".

A short tunnel leads to a garden — maybe Audrey Hepburn will drop a serenade from the surrounding fire escapes. At the end of the garden is (knock loudly) Michael Sporn's studio. Conspicuously absent its own cat to match stripes the gatekeeper's (his previous space had an amiable feline resident), the large semi-subterranean space has a comfort, a warmth that fits with the films made there. The previous space on Broadway, now most likely a bank or an American Apparel outlet, had the practical, efficient feel of a Henry Ford operation. As a producer, Michael is practical and efficient, but here, here in this low-lit grotto, in this bustling part of the city that real estate speculation and corporate claptrap seem to have forgotten, he has found himself in a sort of Bauhaus in which the hand hewn careful construction of his work is matched with an urban rusticity that has also disappeared from our landscape.

Michael walks through the studio filled with a mixture of moviolas, Macintosh computers and lighiboxes. He's all bushy, unruly hair. He's all still eyes and lips that turn unexpectedly warm and smile with ease – looking every bit the part of an animator. Not surprisingly, a little like the Unabomber too, another solitary spirit out of place in the Walmart economy.

With such a ranging intellect, I would prefer to talk with Michael about anything instead of the mundane simplicity of animation. Our first ever conversation was at a dinner following a tribute to Tissa David at New York's Museum of Modern Art. He confessed that he read several books a week, usually devouring the work of a single author in the matter of a month. He modestly attributed this to insomnia. Other insomniacs are pros at Grand Theft Auto and channel changing. At that time he was burning through John Updike. Updike, inspired by James Thurber, had wanted to be a cartoonist; writing novels, it turns out, was easier.

At that first conversation, just like now sitting across from the studio's picnic style lunch table, Michael's mind ranged the arts and sciences, always pulling back to animation -politics and animation, literary adaptations, Flash as a production tool (to be avoided, in his opinion), motion capture and its shortcomings. No matter how you try to avoid it, animation is inextricably tied up in his thought system.

Intelligence – book learning – is simple to relate to. Anybody can pick up a second hand "Rabbit, Run" and a study guide and join the book club conversation. Experience is a sharper fanged monster, What librarian, even one who knows every decimal of Dewey's system, can claim to have stood side by side with Tolstoy as he plotted "War and Peace" or Dickens rhapsodizing on the French Revolution?

There's no way to phrase this, other than to just say it: I'm slightly (…just a little…) jealous of Michael's career. That dinnertime conversation took place a few years after we were first introduced. There was something daunting, slightly intimidating about his resume, something so cool in his demeanor that made him seem unapproachable. In the early 70s, John Hubley hired him as an intern. In short order he graduated (or was demoted) to production manager, taking large responsibilities for the films from "Everybody Rides the Carousel" to the Letter Man series for Children's Television Workshop's "Electric Company". Letter Man, along with several shorts produced by Hubley and animated byTissa David rank with the most compelling and charming short films.

After Hubley's passing he moved on to New York's next legendary production, Richard Williams' "Raggedy Ann and Andy". Several years with John Hubley would teach anybody how to make films, and several months woodshedding with Williams and his assembled team of masters could teach anyone a few things about how to animate.

Michael often claims that he primarily does "work for hire" -making films for other people on other people's dime. While that may be true in an economic sense – in much the same way that Richard Williams' best work, it could be argued, is his commercial work, or that without CBS, Hubley never would have produced "Everybody Rides the Carousel" – Michael's works for hire all bear his personal touches and are as "independent" as animation gets with regard to style and substance.

Amongst these notable commissions are two adaptations of William Steig books, the Academy Award nominated "Doctor Desoto" and 1988′s "Abel's Island". Adapting a complex and ironic artist like William Steig can be particularly difficult. The story and the illustration all have to make sense on different levels of intellectual engagement. These pieces demonstrate a rare ability to understand inner tonalities of an illustrated story and translate that feeling to film.

The credit list of "Abel's Island" is a snapshot of influential East Coast animators. Rob Marianetti, John Dilworth, Doug Compton, Lisa Crafts, Tissa David, Steve Dovas all contributed to this (and other) films, thus perpetuating the cycle of influence and education that has made animation in New York an easily identifiable yet qualitatively indescribable art form.

Two centerpieces of this program, "The Marzipan Pig", and "The Man Who Walked Between the Towers" share the same softness and stylistic integrity demonstrated in Michael's two William Steig films. Much of that can be attributed to the touch of Tissa David who has worked closely with Michael since his time with Hubley. Levity, respect, inquisitiveness -a space opens in these films, as though the artists are in communion with the material and we are all brought privy to their understanding of the world.

"The Hunting of the Snark" also anchors the Festival's program selections. This film was completed over the span of several years and was animated entirely by Michael in between projects. A Lewis Carroll poem recited by James Earl Jones, the film leaves off with a looming question, its characters teetering on the verge of new age. It's almost certain they'll all be devoured, a fate the film's director has managed to avoid as the brighter-than-neon signs of "progress" encroach.

Richard O'Connor is a producing partner of Asterisk in New York. He hopes that he is intimidating.

Daily post &SpornFilms 18 Nov 2008 09:10 am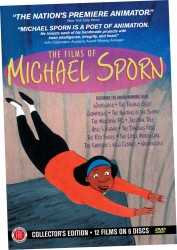 - Today marks the official date of the release of the Boxed Sporn. My distributor, First Run Features, has compiled six dvds (12 films) into a boxed set and released it. (Amusingly, Steisha Pintado left a comment yesterday pointing out that today is also the birthday of Mickey Mouse – or at least the first screening of Steamboat Willie at the Colony Theater, NY.)
To commemorate this event, I've decided to post an old article about the making of The Hunting of the Snark as published in HOW Magazine back in the early 80′s.
The film adaptation of Lewis Carroll's poem was in the works for seven years – done in between other jobs when there was spare time – and was completed in 1989. This was years after this article came out.
John Canemaker wrote the article, and just as I love that film I love this odd bit of press. I have it permanently on my official studio site but thought I'd enjoy posting it here. My hair is long and I'm thin, what's not for me to love.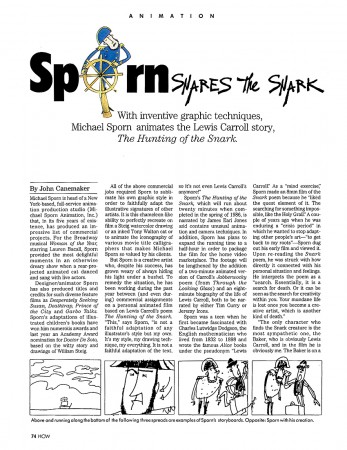 1
(Merely click any image and it will enlarge so you can read it.)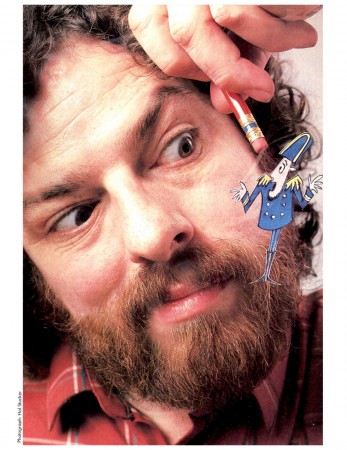 2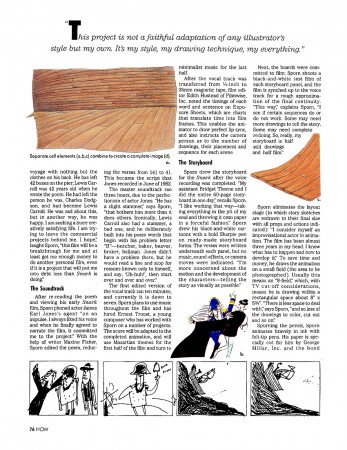 3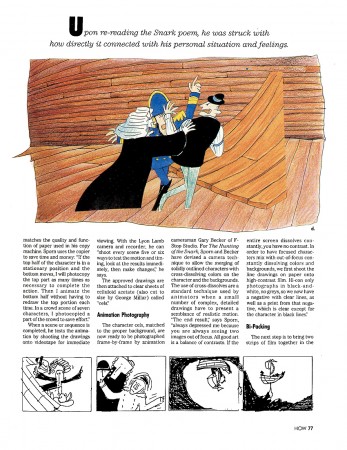 4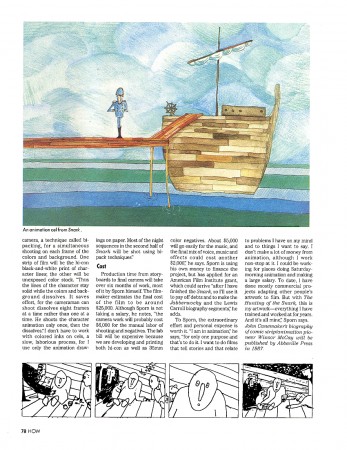 5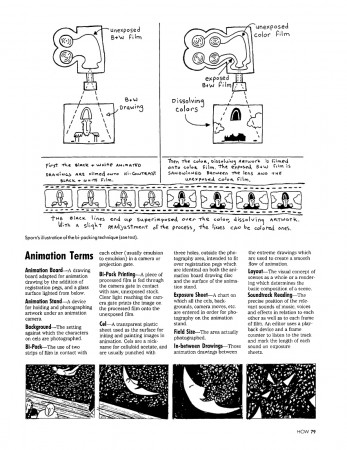 6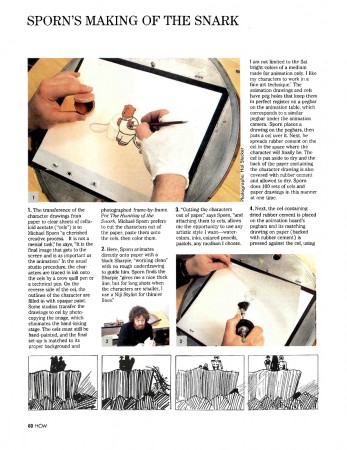 7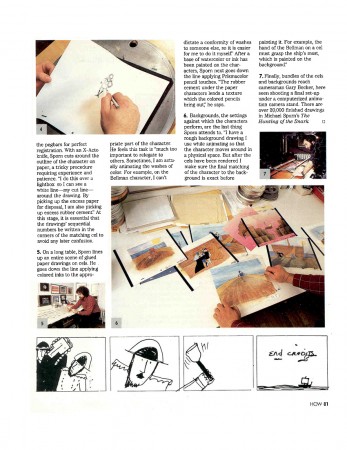 8
Daily post 18 Oct 2008 08:56 am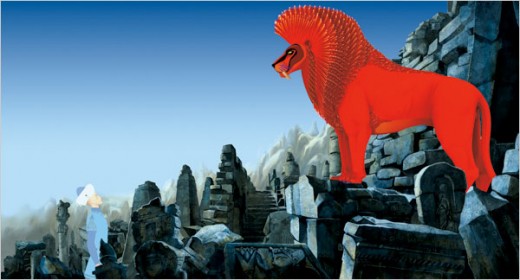 Michel Ocelot's animated feature, Azur & Asmar: The Princes' Quest, has quietly opened in NYC at the IFC theater for a limited run. It plays daily at 5:20pm (and at 11 pm on Sat & Sun).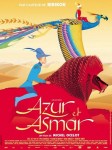 The too few reviews have been quite favorable. Read here:
the NYTimes says "…the movie has a terrific flair for arabesque patterning, a gemlike luminosity of surface and a handsome, classical cast of mind."
Time Out NY says "…Azur & Asmar is absolutely gorgeous, as the director integrates visual elements and techniques drawn from medieval illuminations and Arabic art…"
The Weinstein Co. will release the dvd for this film on Nov. 11th.
Harvey Deneroff has an excellent piece on this film on his site.
_________________
.
- The following letter came from Jennifer Jeremich at CalArts re sending money to support Corny Cole, whose home was destroyed this week in the Marek fire:
Thank you for contacting CalArts about helping Corny Cole recover from the loss of his home in the Marek fire earlier this week. Your compassion is deeply appreciated not only by Corny and his wife, Linda, but also by all of us at CalArts who care about their well being.

For those of you who have asked for advice on how to get financial assistance to Corny, we have designated a primary point person who will collect funds for him. Any checks should be made payable to Cornelius Cole and sent to the following address:

California Institute of the Arts
ATT: Trish Patryla, Office of the Provost
24700 McBean Parkway
Valencia, CA 91355

On behalf of Corny and Linda, thank you so much for your concern and well wishes.

Jennifer Jeremich
This letter came by way of Roberta Levitow, and I thank her for sending it to me. Once again, let me post this Paypal link which I posted yesterday, in case you want to contribute that way: PayPal link.
_________________
.
- A week after the DVD release of Azur and Asmar, on November 18th, First Run Features is going to release the boxed set of my films on dvd. This is something I'm particularly proud of.
They've just sent me a press release to approve. It's quite amazing that I allow people to say such wonderful things about me at this stage in my life. Here's a small part of that two page release (that eliminates some of the overly positive hyperbole.)
First Run has long been a fan of Michael Sporn, and when made available we've eagerly released his beautifully crafted, socially aware films. Thus we're proud to announce this new Collector's Edition Box Set, which brings together in one package all twelve Sporn films that we've released over the years.

Based on stories from such acclaimed writers as William Steig (author of Shrek), Russell Hoban, Hans Christian Andersen and Lewis Carroll, the 12 films in the Box Set are considered among his best – and most personal – works, and feature a stunning cast of voices, including James Earl Jones, Ruby Dee, Tim Curry, Amanda Plummer, Danny Glover, Linda Lavin, Regis Philbin, Ossie Davis and F. Murray Abraham.

The six disc set also comes with copious bonus materials created by Sporn especially for these DVDs, including short films (In the Animation Studio, etc), animatics (storyboards), art galleries, and audio commentaries.

THE COLLECTOR'S EDITION BOX SET FEATURES THE AWARD WINNING FILMS
• Whitewash • The Talking Eggs • Champagne • The Hunting of the Snark •
The Marzipan Pig • Jazztime Tale • Abel's Island • The Dancing Frog • The Red Shoes • The Little Match Girl • The Emperor's New Clothes • Nightingale
Daily post &SpornFilms 02 Aug 2008 08:08 am
- It's time to plug a couple of new dvds I have in stores.
If you'd ask me which are the favorites of all the films I did, three of these four being released would be among my choices. Other than The Hunting of the Snark, I'd have to name The Marzipan Pig as a great film. I also love Abel's Island and The Story of the Dancing Frog. The fourth film, Jazztime Tale was for me a daring experiment. I tried for a musical climax since the film was about Fats Waller. It's a purposefully soft movie that comes together during a performance by Fats. It's not my favorite film, but it's one that sure has become popular and successful.
You can find these dvd's on Amazon for $12.99.
They're $9.72 direct from the distributor, First Run Features.
I found this good review here.
Mike Barrier had nice things to say here. I'm proud of his comments: "The Marzipan Pig is the kind of book that would scare the pants off most Hollywood animators, skating as it does along the very edge of preciosity—and Michael uses every word of the book—but the Sporn version is mysterious and touching, and often beautifully animated."
I also love all 9 reviews that appear on Amazon for the vhs tape of The Marzipan Pig.
From my blog:
Here's a piece on Bridget Thorne's great backgrounds for Abel's Island.
Here's a sample of some of the storyboards for The Marzipan Pig that appear on the dvd.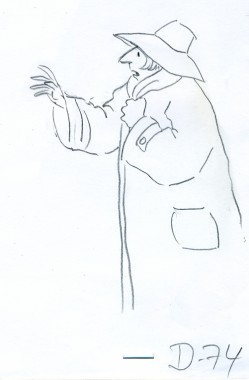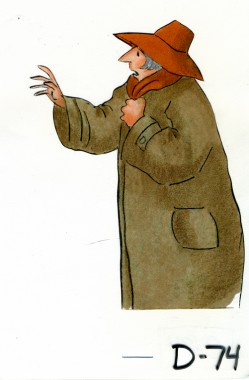 Here's a character from The Marzipan Pig. Tissa David animated the entire film, herself, and did a caricature of herself with this woman whose purse is stolen by an owl.
Stephan MacQuignon colored the drawing and Robert Marianetti added shading. Christine O'Neill did the cut and paste on the drawing to cel operation.
_____________
The followup to this pair of dvd's will be a boxed set of six dvd's to be released in October. You can see what all six dvd's contain here.
The box set packaging appears below.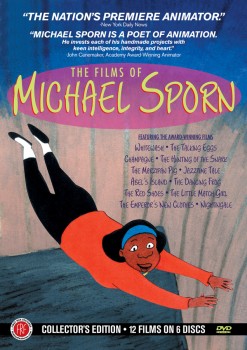 The boxed set will include these titles:
The Hunting of the Snark, The Marzipan Pig, Abel's Island
Whitewash, Champagne, The Talking Eggs, The Red Shoes,
The Little Match Girl, The Story of the Dancing Frog,
Jazztime Tale, The Emperor's New Clothes, Nightingale
Commentary &Festivals 14 Feb 2008 09:07 am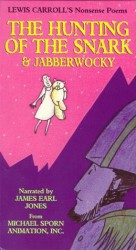 - If you're a fan of Lewis Carroll, the 19th Ankara International Film Festival has something for you. They're putting on a tribute to Carroll by running a number of films that adapt his work and document his life. I have three films in their program: The Hunting of the Snark, Jabberwocky, and Glimmers of a Life (a biography of Carroll focusing on his nonsense poems.) These three films were released as one program on vhs. The dvd features only the Snark.
The complete Carroll retrospective includes:
__* Neco z Alenky, Jan Švankmajer, Czech, 1988
__* Zvahlav aneb Saticky Slameného Huberta/Jabberwocky,
________Jan Švankmajer, Czech, 1971
__* The Hunting of the Snark, Michael Sporn, USA, 1989
__* Lewis Carroll's Nonsense Poems: Glimmers of a Life,
________Michael Sporn, USA, 1989
__* Jabberwocky, Michael Sporn, USA, 1989
__* Sincerely yours, a Film about Lewis Carroll, Andy Malcolm&George Pastic, Can, 2004
__* Alisa v strane chudes / Alica in Wonderland, Yefrem Pruzhansky, USSR, 1981
__* Alisa v zazerkalye / Through The Looking Glass, Yefrem Pruzhansky, USSR, 1982
__* Alice in Wonderland, Lou Bunin, UK/France, 1949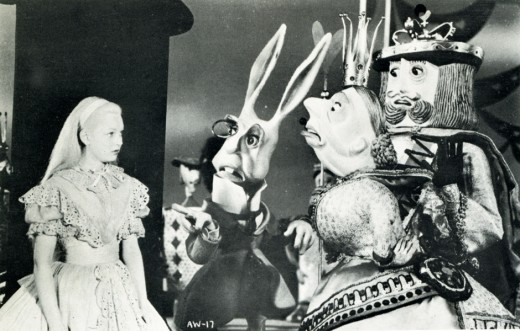 Lou Bunin's Alice in Wonderland which will screen at the 19th Ankara Film Festival in Turkey.
The print they'll screen of Bunin's Alice Personally, my favorite film about Lewis Carroll is Dreamchild starring Ian Holm; it features excellent puppetry by the Henson people. Perhaps the rights to that one weren't quite as accessible.
The festival in Ankara, Turkey should attract an interesting following. It runs from March 13-23. Ezgi Yalinalp is the Coordinator of this event.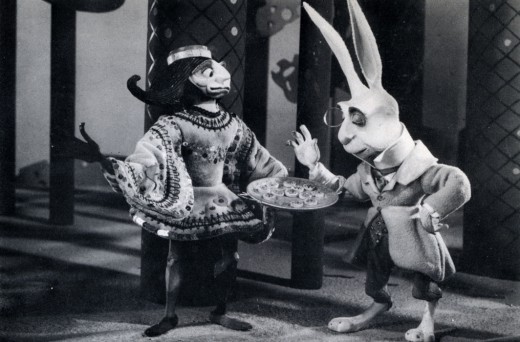 _________________________(Click on any image to enlarge.)
___________________________
Talking about Wonderland, Josh Siegel of the Museum of Modern Art was kind enough to send me a copy of the video shot during my chat last November. I'm beginning to understand why George Bush wants to suppress our civil rights. He just wants to get rid of all evidence of his life in Blunderland. I'm looking into suppressing this video – how embarrassing. Funny how positive my memories were until I saw what I looked like.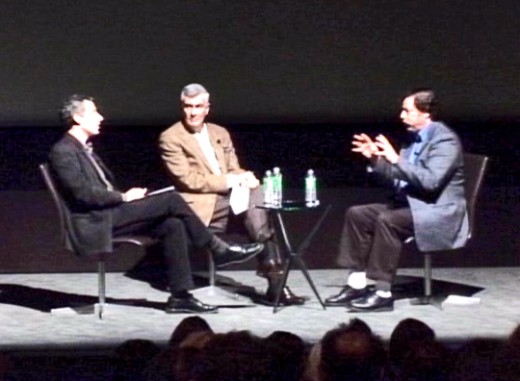 _____Here I'm trying to scare Josh Siegel and John Canemaker, but it doesn't work.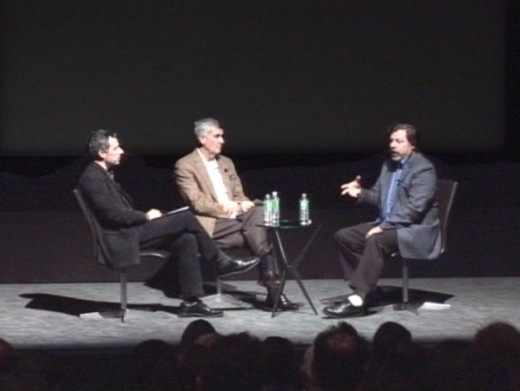 _____Finally I do everything I can to bore them into submission. I think that worked.
But then I think back to how many people came out in support to watch the films that ran all weekend long or even just to hear me talk on that final Monday. Michael and Phyllis Barrier travelled from Arkansas to NY to attend. I couldn't begin to tell you what that meant to me. The same is true of John and Cathy Celestri who came from Ohio. Their presence, and that of all those who came was a great treat that you just miss while watching this dvd. It's wonderful to have as a memento, but my memories are even greater. I can't thank Josh Siegel or John Canemaker enough for those memories.
___________________________
- Speaking of one who came out, Michael Barrier has a great post on his site today. It talks about the difficulties of a real animation historian. Watching Mike or John Canemaker travel endless miles for the necessary interviews or programs, just tires me. (They're the two I'm closest to, so I see what goes into it.) I love animation history, but I just wouldn't have the stamina to do the hard work that no one properly credits them for doing. I raise a glass of champagne to them all in toasting their work. I can't get enough of good, solid, dependable animation history. The same for all the others who do that tough work.
Books &Illustration &SpornFilms 08 Dec 2007 09:54 am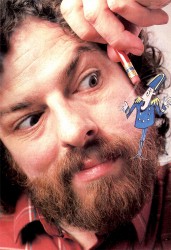 – Last week, I posted a piece about the "Map they could all understand" from Lewis Carroll's poem, The Hunting of the Snark. It prompted a number of interesting comments. One in particular from Doug H. in Australia was followed by a delightful email full of other wonderful illustration of the same part of the poem.
"Other maps are such shapes,
______ with their islands and capes!
But we've got our brave Captain to thank:
(So the crew would protest)
______ "that he's bought us the best–
A perfect and absolute blank!"
I'd like to post some of these illustrations here, for your amusement, and with many thanks to Doug, I do so here. With respect to all of the illustrators, about half of whom
are unfamiliar names to me. They merit a good look,________me discussing the animation
especially for Snark lovers. _____________________________ process for How Magazine.
___ Just scroll down. Click any image to enlarge a bit.)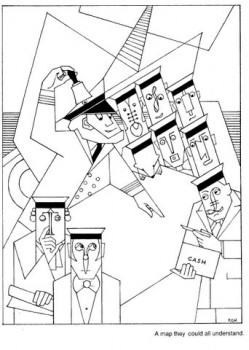 1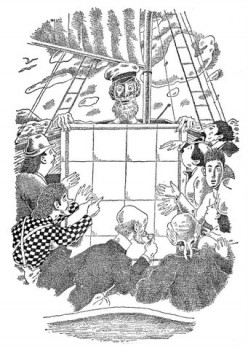 2
______1. Frank Hinder (1989)_______________________2. Harold Jones (1975)
______
__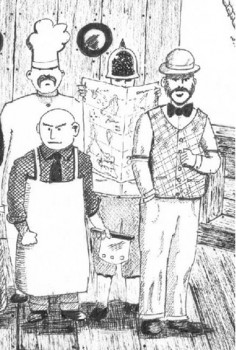 3.__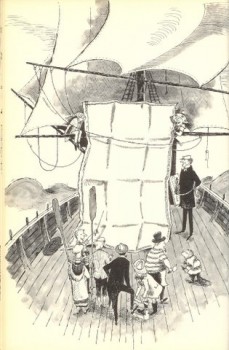 4.
______3. Michael Capozzola (2005)_________________4. Kelly Oechsli (1966)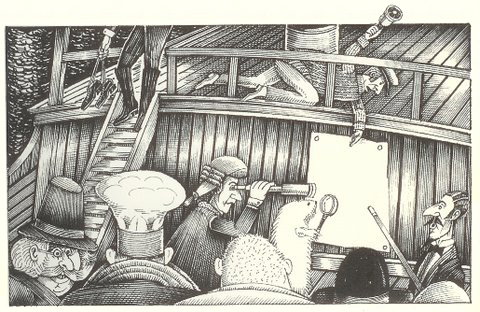 5.
5. John Lord (2006)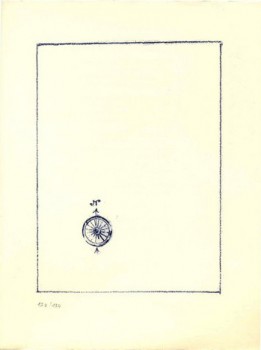 ______
______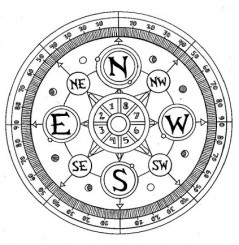 ______
6._________________________________7.
______
______6. Max Ernst ((1950) _______________________7. Jonathan Dixon (1992)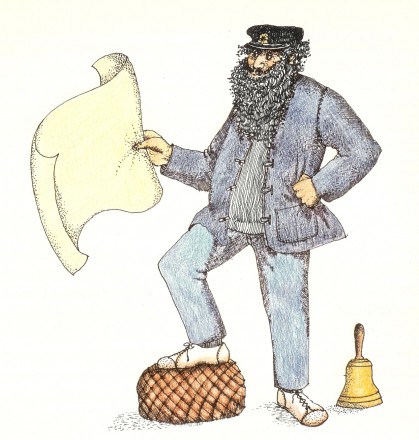 8.
8. Helen Oxenbury (1970)
Illustration &SpornFilms 06 Dec 2007 08:42 am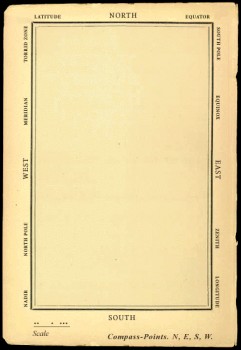 - One of my favorites of my films is The Hunting of the Snark. I adapted this from Lewis Carroll's poem. It was an enigma to the audience when it was first published – Carroll refused to explain its meaning, and it's an enigma now.
I remember screening it with an audience of fifth graders – about 200 of them along with a number of their parents. The program, in Chicago, was part of a retrospective of some of th echildren's films I'd done at the time. I made the decision to show the Snark, even though I wasn't sure the audience would sit still for it.
The response was amazing. The adults, during the Q&A period, had a lot of questions. The kids had no problems. When, finally, one parent asked me what it was supposed to mean, I decided to turn it around. I asked if one of the kids could answer the question. A lot of kids raised their hands, and the first one gave me the appropriate answer.
A bunch of guys go hunting for a monster________This is how the map was illustrated by
that'll make them disappear, and one of_________the original illustrator, Henry Holiday.
them catches it. For all intent and purposes
that IS what it's about.
I love showing this film as part of my programs. It's easy for me to discuss, and I'm proud of it. I don't think most animators like it, but that doesn't bother me.
During the story there's one key part that all illustrators love to illustrate.
"Other maps are such shapes, with their islands and capes!
But we've got our brave Captain to thank:
(So the crew would protest) "that he's bought us the best–
A perfect and absolute blank!"
_
A blank page! What could be easier to illustrate? A couple of illustrators have cheated such as this map found on line:
_ Figure One: Bellman's Blank Ocean Chart
_
Barry Smith
at the University of Buffalo dept of Philosophy uses this map – a blank slate – to treat it as a map of heaven. Carroll was an Evangelical minister, but I'm confident this is not what he had in mind when he conjured up the lines in the poem.
____________________________________________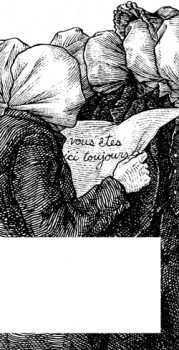 Mehendra Singh has a website which is slowly illustrating the entire poem. His illustration for this passage appears to the right. This is part of his comment accompanying the illustration.
Yet another shameless Magritte pastiche, and not the last one to grace these pages, I'll wager. Shameless — the 10th Muse of Protosurrealism!

Even more shameless — this insistence that the crew of the HMS Snark use the French language for navigational purposes when it is clearly evident to anyone who has ever been lost at sea that English is the natural language of confusion. This is easily verified. Stand on a streetcorner in any francophone city and ask a stranger: where am I? If necessary, pull at shirtsleeves and wave your arms, speak very slowly while pronouncing every phoneme at the utmost decibel level.
Singh has a curious and interesting site in its own right.
Let me encourage you to check it out for all the original illustration on it.
____________________________________________
_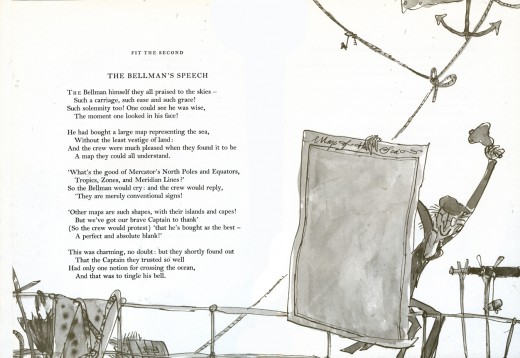 This is how Quentin Blake chose to illustrate it in his version. Since he obviously was nervous about just showing the blank map, he illustrated the Bellman holding it.
______________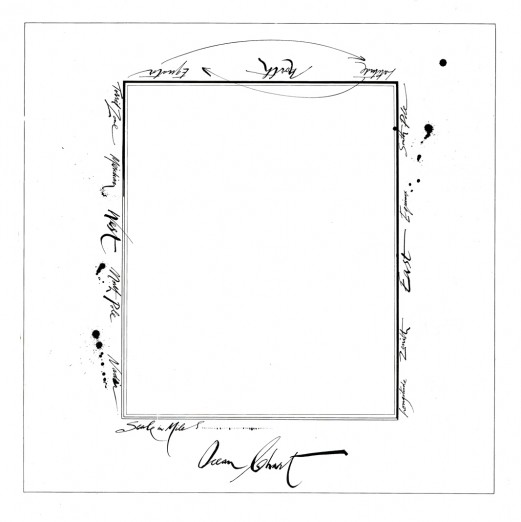 This is Ralph Steadman's version. He went for the gold and just showed the map.
Yet, it's still, obviously, a Steadman.
______________
______________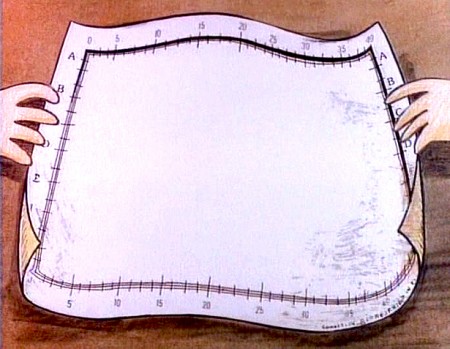 This is how I chose to depict it in my film. Showing hands and table behind it,
gave me the opportunity of trucking in to white to transition to the next scene –
an image of the sea, itself.