Commentary 26 Jun 2008 07:51 am
- Something tells me this post will get a lot of people angry at me.
There was a bit of a conflict for me on Tuesday night in New York. Bill Plympton screened his film, Idiots and Angels, for much of the animation community here. While Wall-E played at the Academy at 6PM, Plympton's film started at 4PM. It was a tough hustle to get from one to the other. What was more of a problem for me was having to leave work at 3PM to see Bill's film. I couldn't make it work, and I'm sorry I missed it.
I wasn't as sold on Wall-E as every review I'd read to date. The film, to me, felt less like an animated film than a special effect film.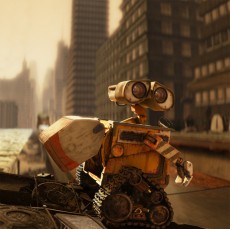 Spoiler Alert
The story of Wall-E, for those of you who don't know, is about a robot who has been left on earth (presumably for about 700 years) to try to gather the residue of the planet left behind by the humans. They've made earth inhospitable for their own survival. Wall-E is the robot left, with a companion roach, to gather the garbage and compact it into large piles of cubes. He eventually falls in love (robot love) with a more modern robot sent to earth to search for signs of vegetation. Wall-E finds a plant and gives it to her.
Humans have moved to a large spaceship and are treated much too well. They've all grown enormously fat not moving from their lounge chairs. The machines are in control, until one human takes charge with the help of Wall-E and brings people back to earth.
Watching the film, it was starting to get claustrophobic while they were on on earth, so I was glad to see them leave. Something had to advance the story. The new world on board the spaceship ends up with robots chasing other robots back and forth, up and down the large ship. It gets awfully tiring, quickly.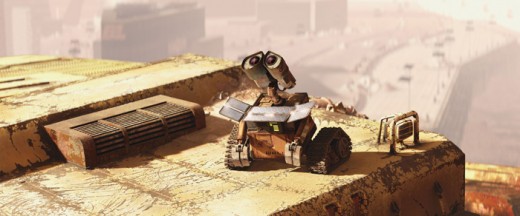 The technical abilities are high, and the film is done with the greatest professionalism. But they're machines being animated, and I never felt close to them. The Iron Giant, from that film, was a hostile, war machine and was supposed to stay a machine, but I felt more for that character than I did for Wall-E or his cutely developed girlfriend, EVE.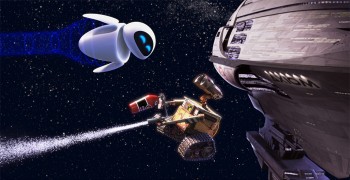 The film has a better concept than story. It's the bane of all movies these days. If you can narrow the story down to one sentence, it's more concept than story and has a harder time being successful. Wall-E feels a lot like Short Circuit 3 with no humans – for at least the first half.
I was, again, impressed with the incredible artistic abilities of the Pixar people, but I didn't feel as though I were watching an animated film. It felt like a live action film (until the balloony fat people entered) with high effects. Perhaps that's a positive; I'm not sure anymore.
Pinocchio, Bambi, Dumbo, Snow White. These films were magic to me as a child. I imagine Wall-E is like every other effects film to today's children. I can't imagine it will inspire future generations to get into the field. Maybe, you never know.
I'm sorry I missed Idiots and Angels; I'm sure I'll see it in Ottawa.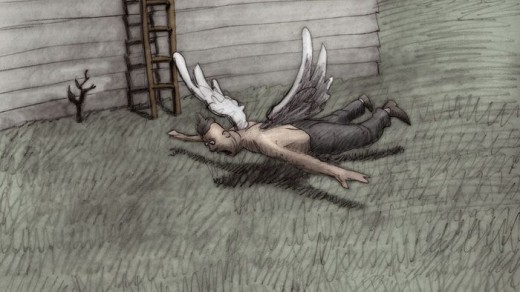 Today's NY Post gives Wall-E a four star review which ends with, "Some day, there will be college courses devoted to this movie." The Village Voice's glowing review says, "a film that's both breathtakingly majestic and heartbreakingly intimate." I can also understand their POV. See it for yourself.
____________________________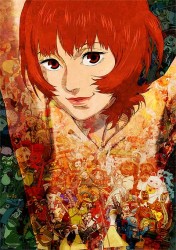 - I wanted to remind those in the New York area that the animated films of
Satoshi Kon
will be playing at Lincoln Center's
Walter Reade Theater
.
The complete retrospective starts tomorrow, Friday, and continues through next Tuesday. Go here to see my recent post including the schedule and other information.
I hope to meet Mr. Kon tomorrow and will report on that this Saturday.
18 Responses to "Conflict"
Leave a Reply