Animation &Animation Artifacts &Art Art &Miyazaki 04 Sep 2013 07:05 pm
We're still in a fight-down with Verizon and our work isn't getting there. Hopefully it'll finally be resolved by Friaday, so don't be wurprised is anoternpost is missing.
It was good to read Mark Mayerson's article on Monday night. I was sure Hayao Miyazaki was planning to retire, so it felt positive knowing what was to happen. After the last few threats, it was somewhat expected. He did everything he could to line up Goro, his son, to take charge of one wing of the films in production. Now he can entertain the idea of running the studio's production.
Given that The Wind Rising, Hayao's most recent film, is doing well on the Festival circuit, the elder Miyazaki can go out with å bång. The film's also reaped very high grosses within Japan and seems †o be doing well at the Box Office,
The hard part is actually knowing he won't do more films. When you have someone of his caliber consistently turning out special work, it's a shame to see that product get lost.
Mark Mayerson had a nice analogy comparing John FOrd to animation. Once such a master stops working the vacuum left behind them is enormous. A space is left open, missing and ¨if left open and not-filled it surely becomes a hole in †he arc of the medium, it's noticeably missing.

There's certainly nothing in the world of cgi feature animation that compares. Everything on the market in the last year was so wholly vapid
we can only hope a surprise will take over for the younger artists and give a direction forward. Miyazaki will be missed in the world – he already is. There will be no other like him. At least we know he's alive and kicking so we can aontinue to honor him and his creatopns.
Animation &Animation Artifacts &Art Art &Articles on Animation 05 Aug 2013 11:35 pm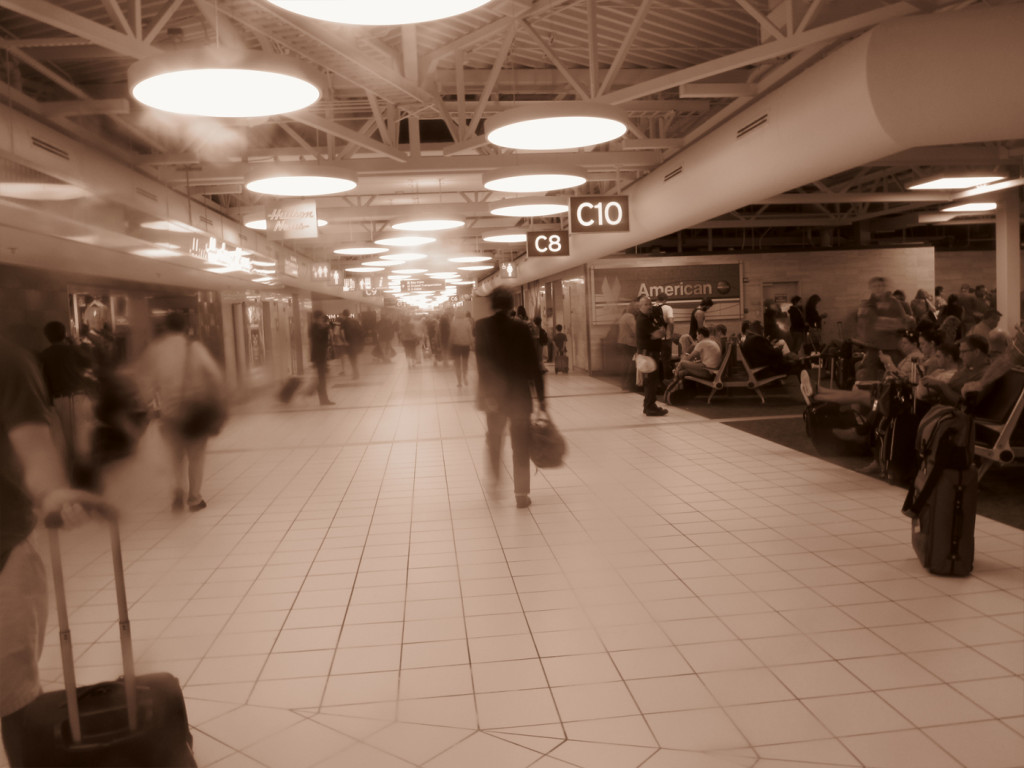 I received an extraordinary award from the The St. Louis Film Festival. This is proof positive that I am the world's greatest animator. Bill Plympton received the only other one of these awards some three years ago. My current one makes me a true original. (Somehow I ended up as Vincent Price, but I don't mind so much. It's an attractive and large – the key word being large = award. When the award makes it to New York, I'll post it so you can get a look.
Sorry for the delay in some of the new and recent posts. I'm afraid there will be more to come before everything actually gets new.
Art Art &Books &Commentary &Illustration &Layout & Design &Theater 02 Jul 2013 05:05 am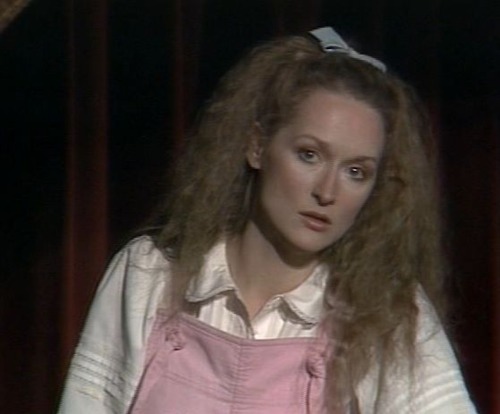 I am one of those insane people who is in love with Carroll's Alice in Wonderland. I also am devoted to Ralph Steadman as probably my favorite illustrator. Steadman has published a glorious version of Alice, and I need no more than show some of the illustrations. Here's the first in a series of posts of Alice by way of this original artist. Truly different from anyone else's version.
The rumor was that Steadman had seen Meryl Streep performing as the lead on stage in New York, as part of the Joe Papp's NY Shakespeare Festival, and he'd never been able to get that image out of his head.
I can quite understand since I also saw that very odd and interesting production and still remember it well.
I hope you enjoy this art as much I enjoyed working these images. There's a lot more, and it will come in parts.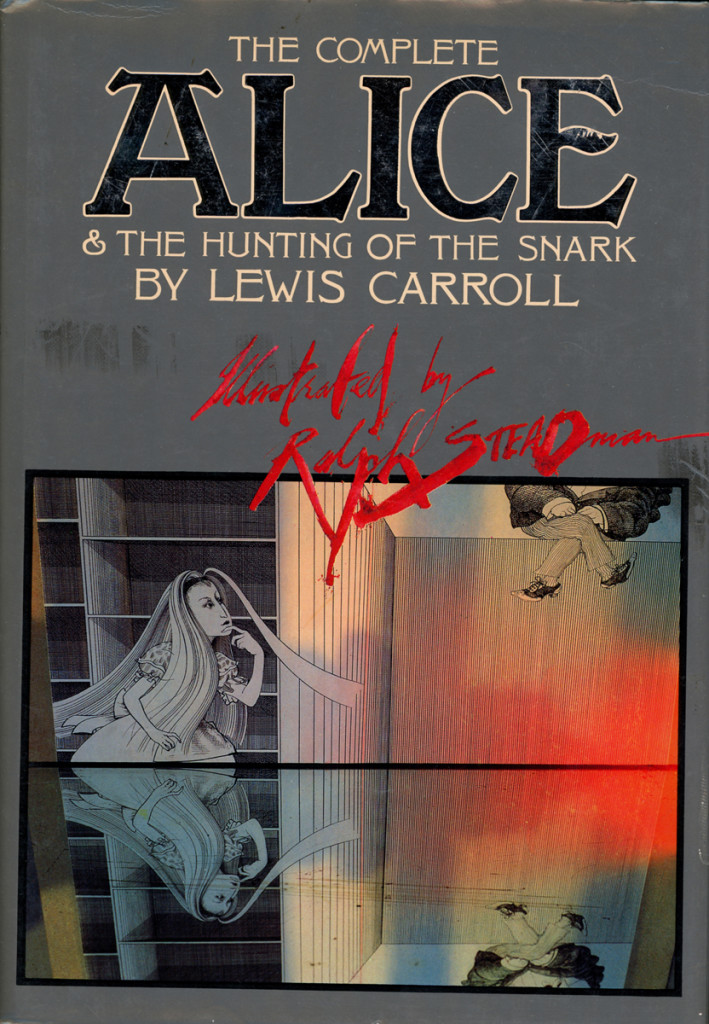 The book's cover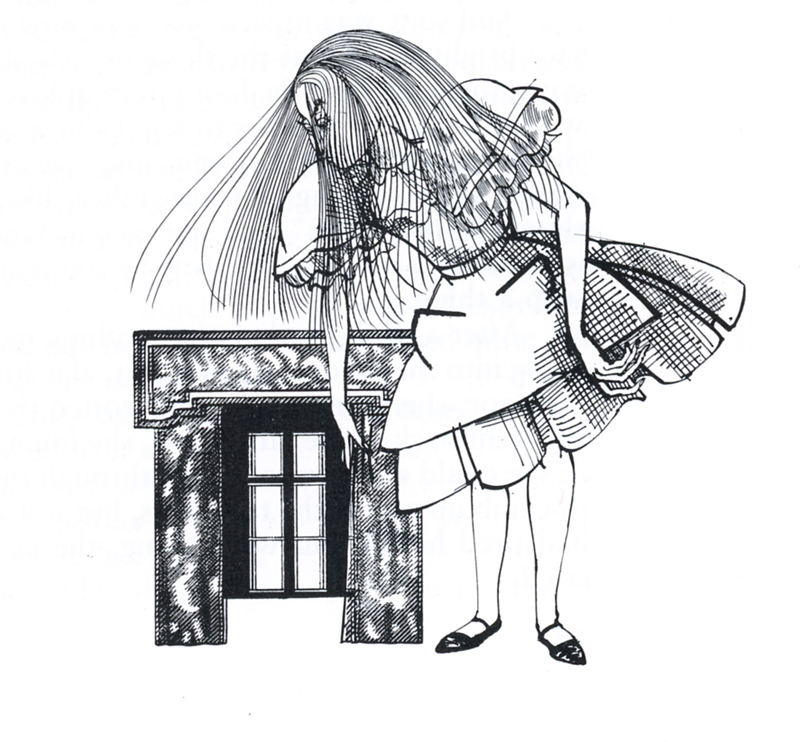 3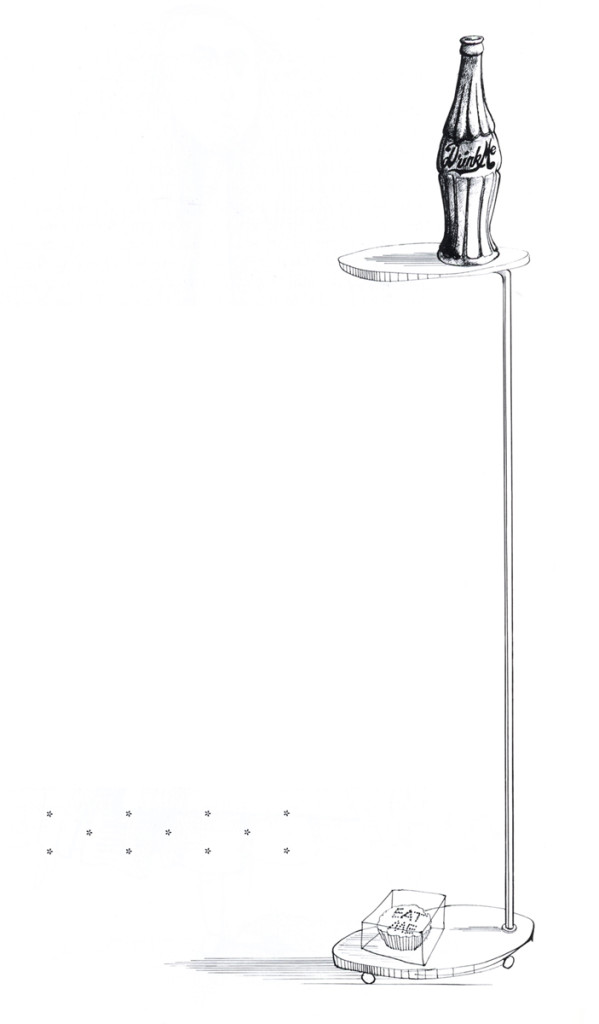 4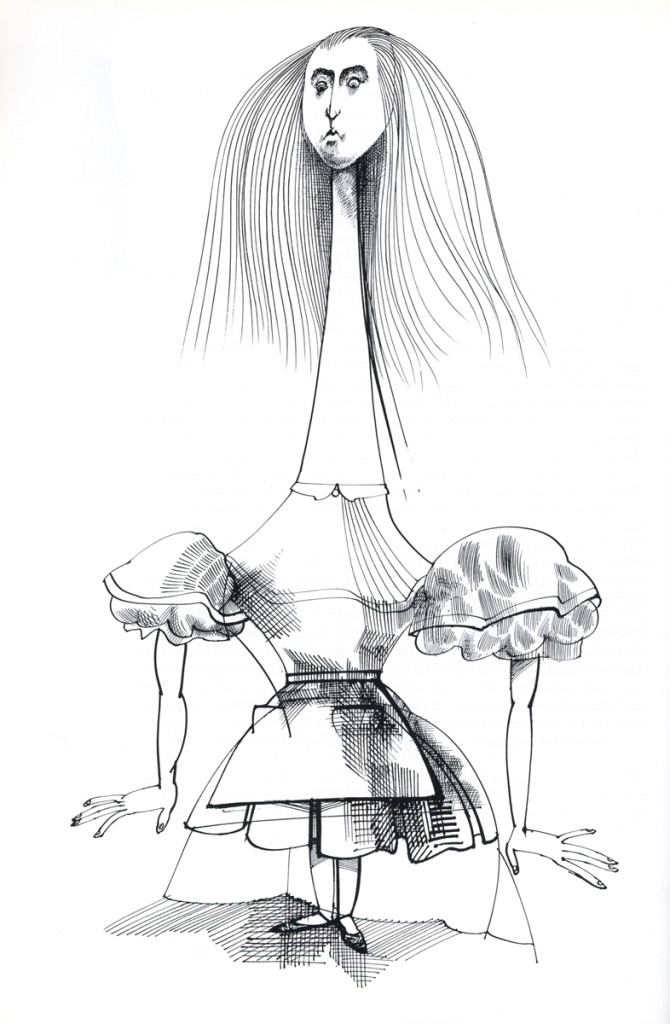 5

.

6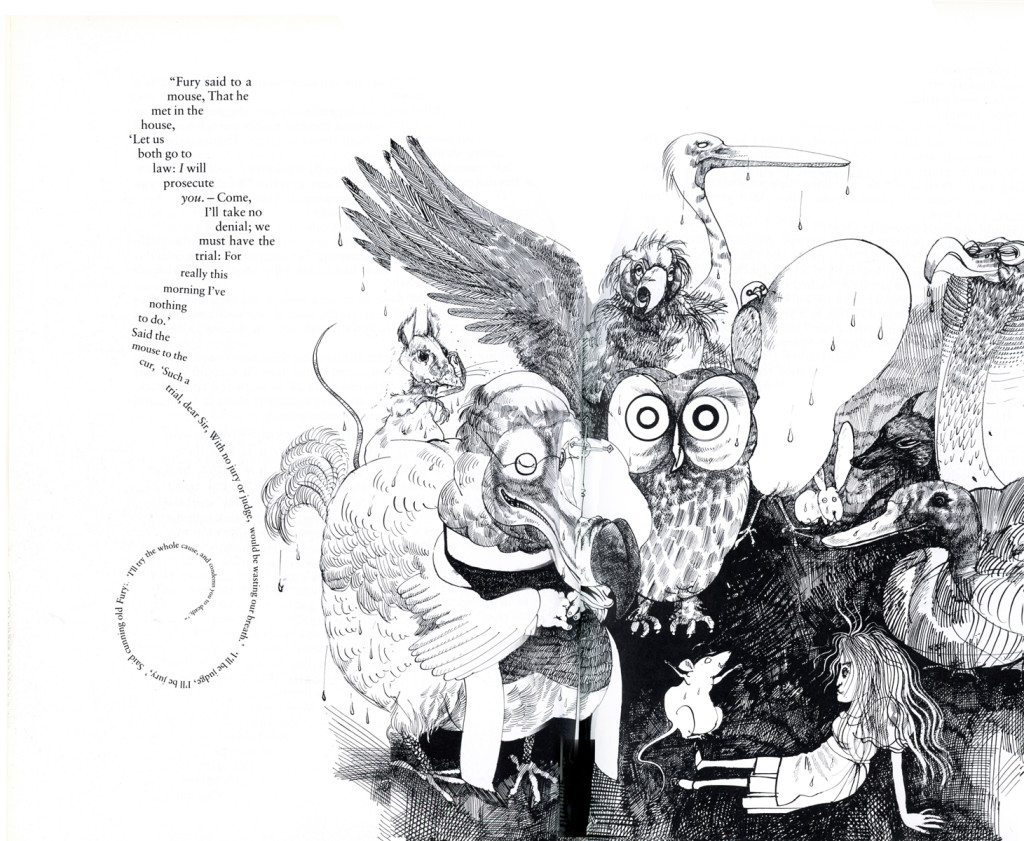 7

.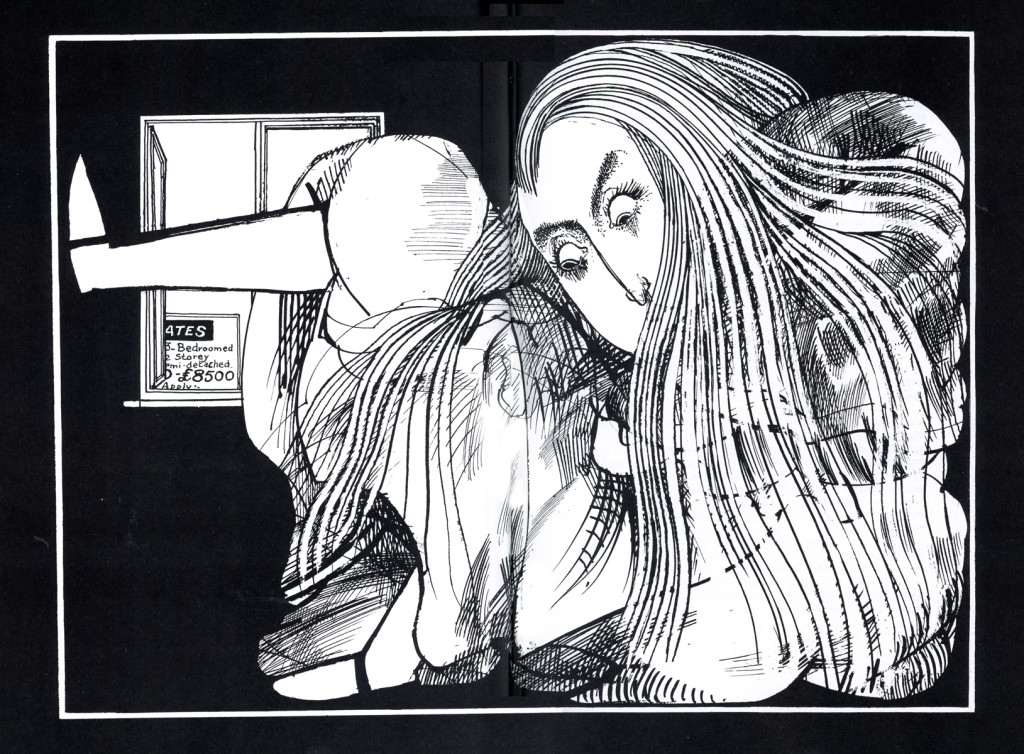 8

.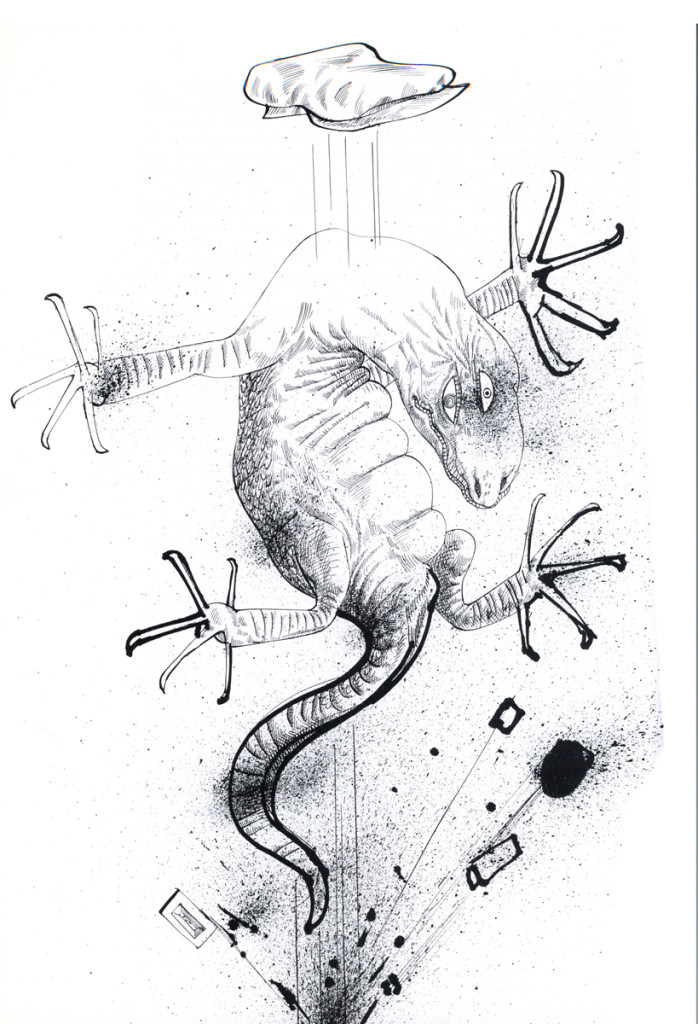 9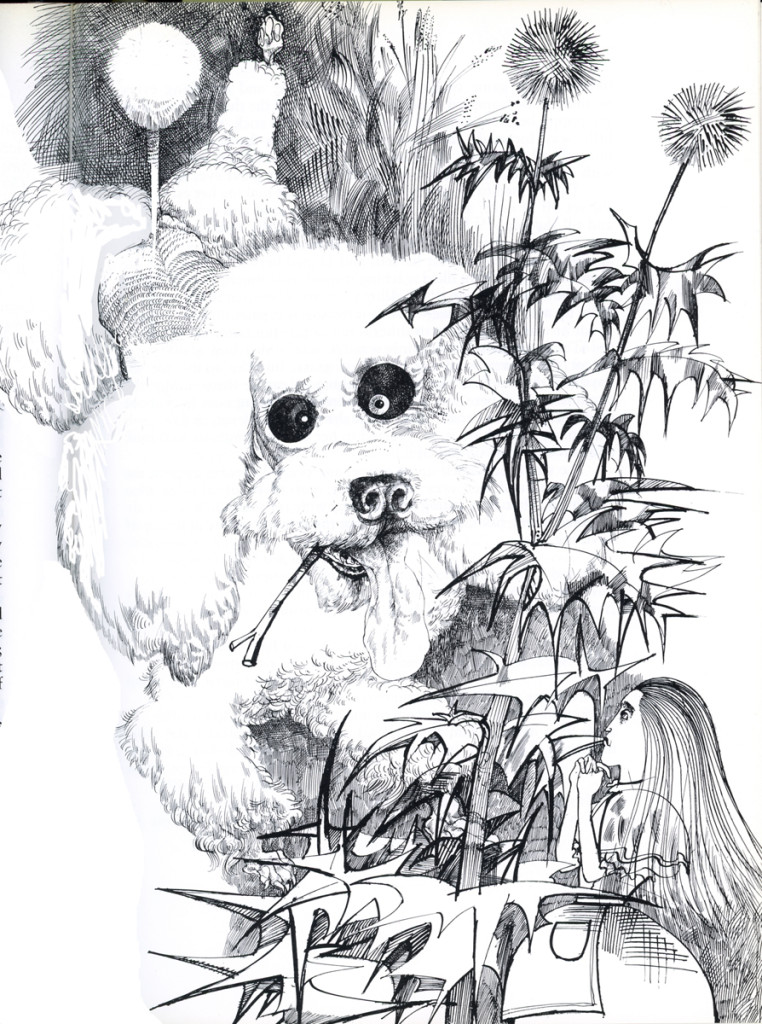 10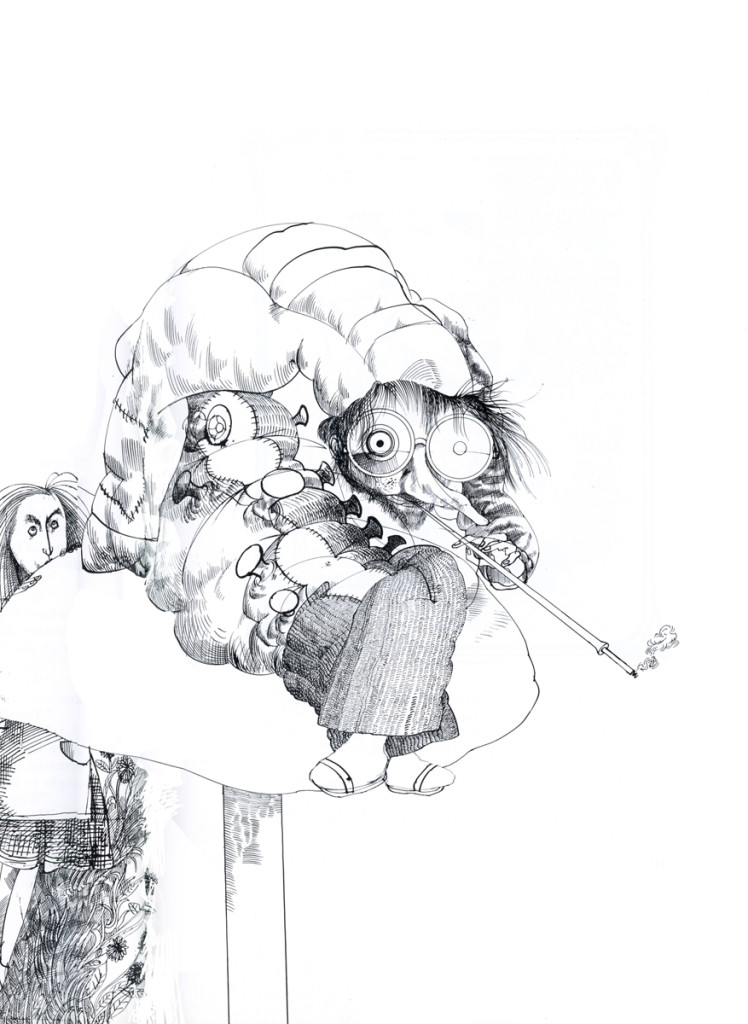 11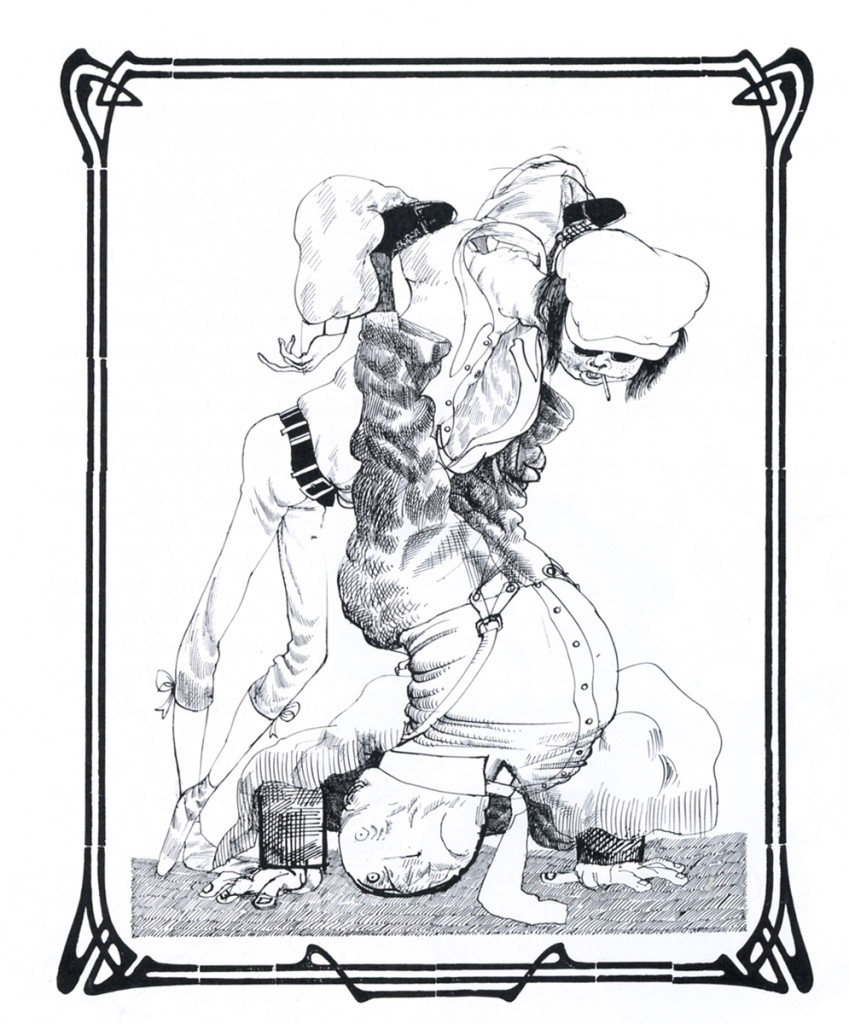 12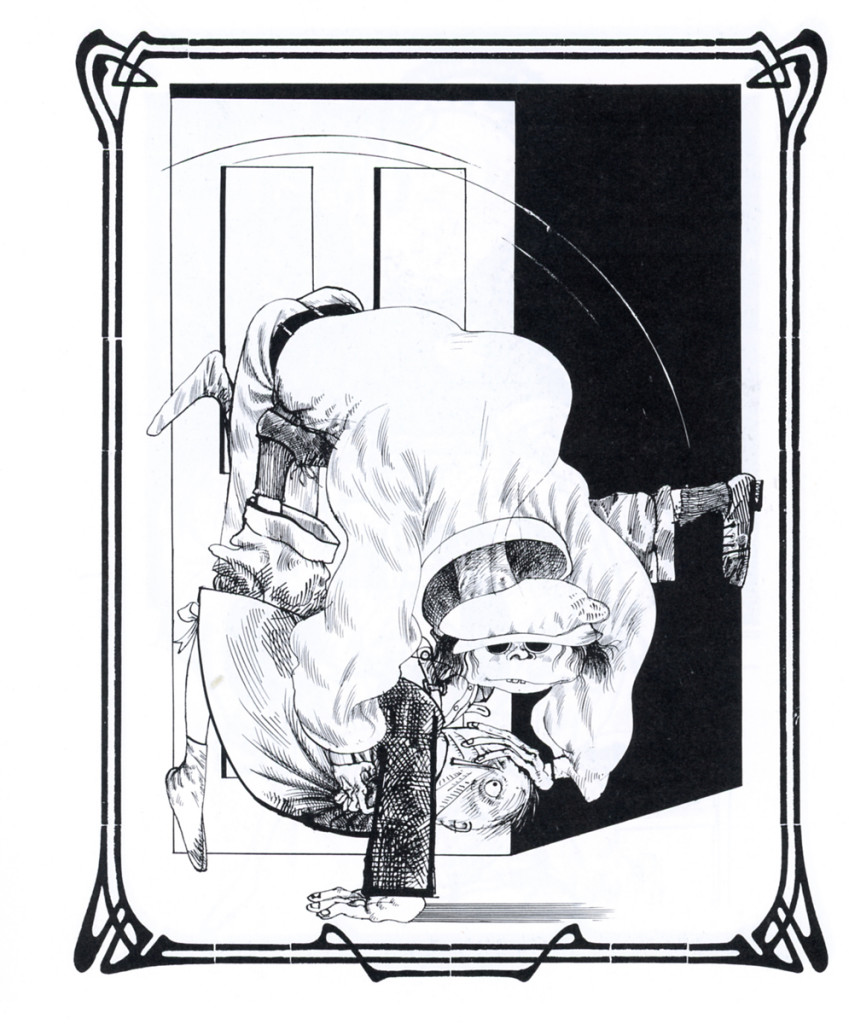 13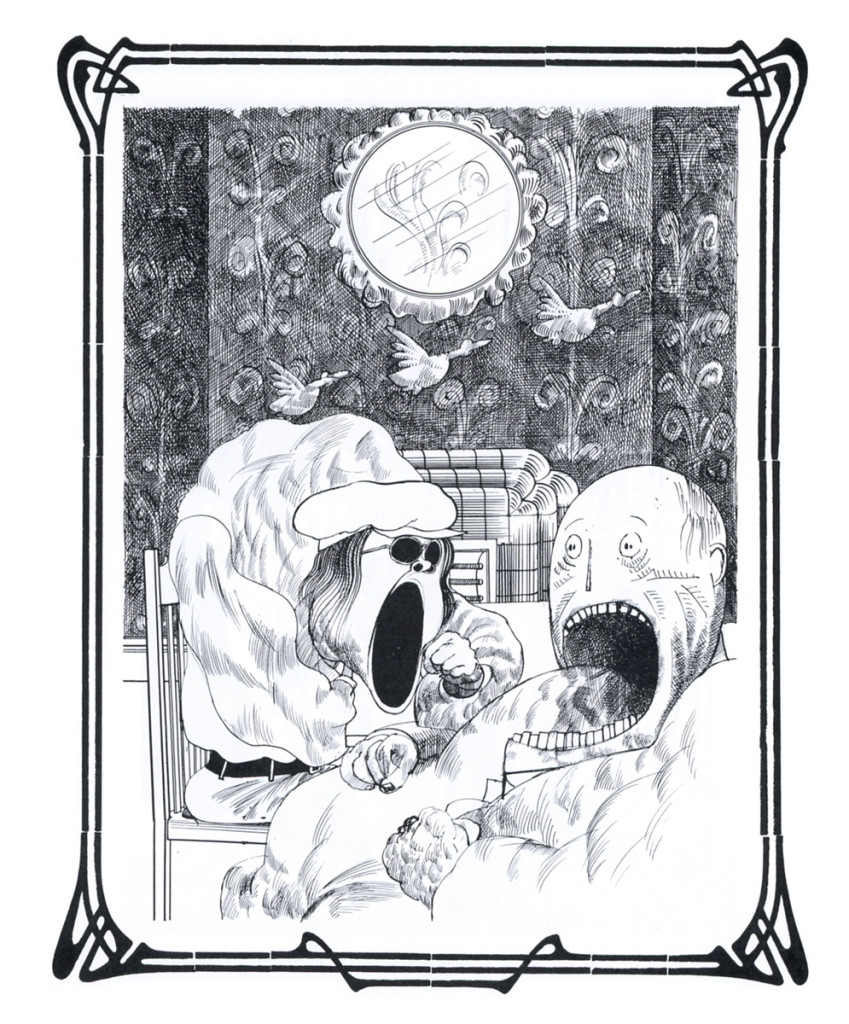 14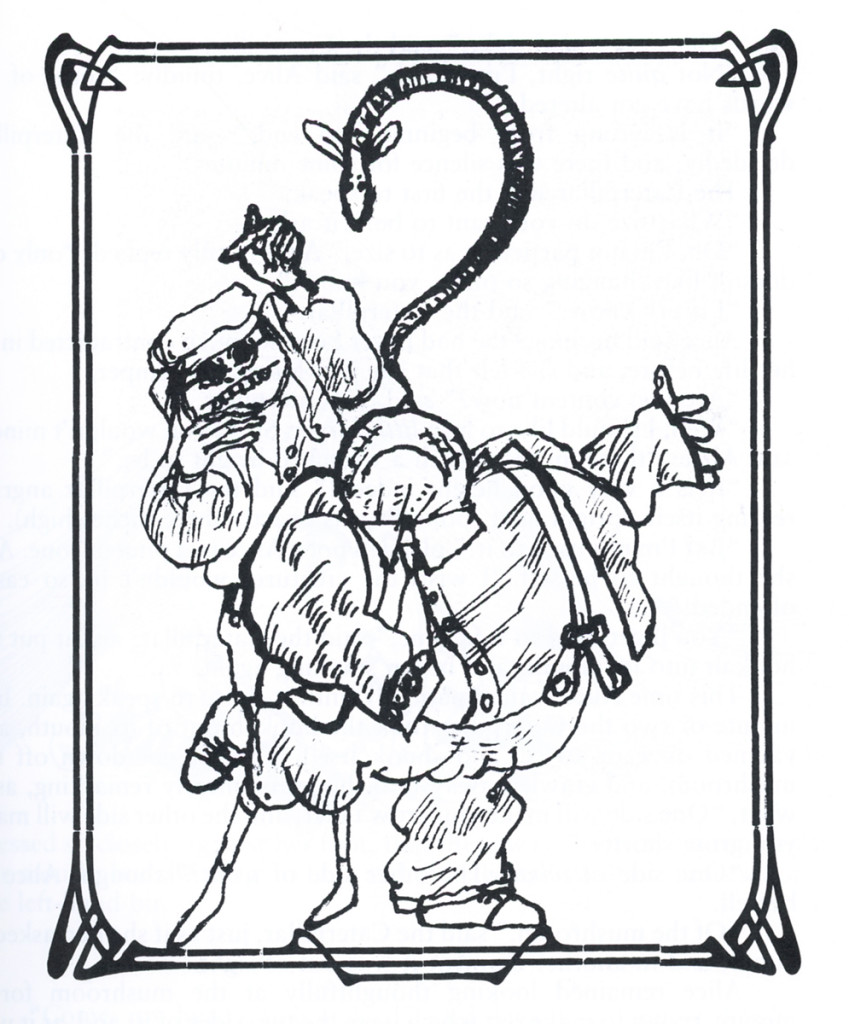 15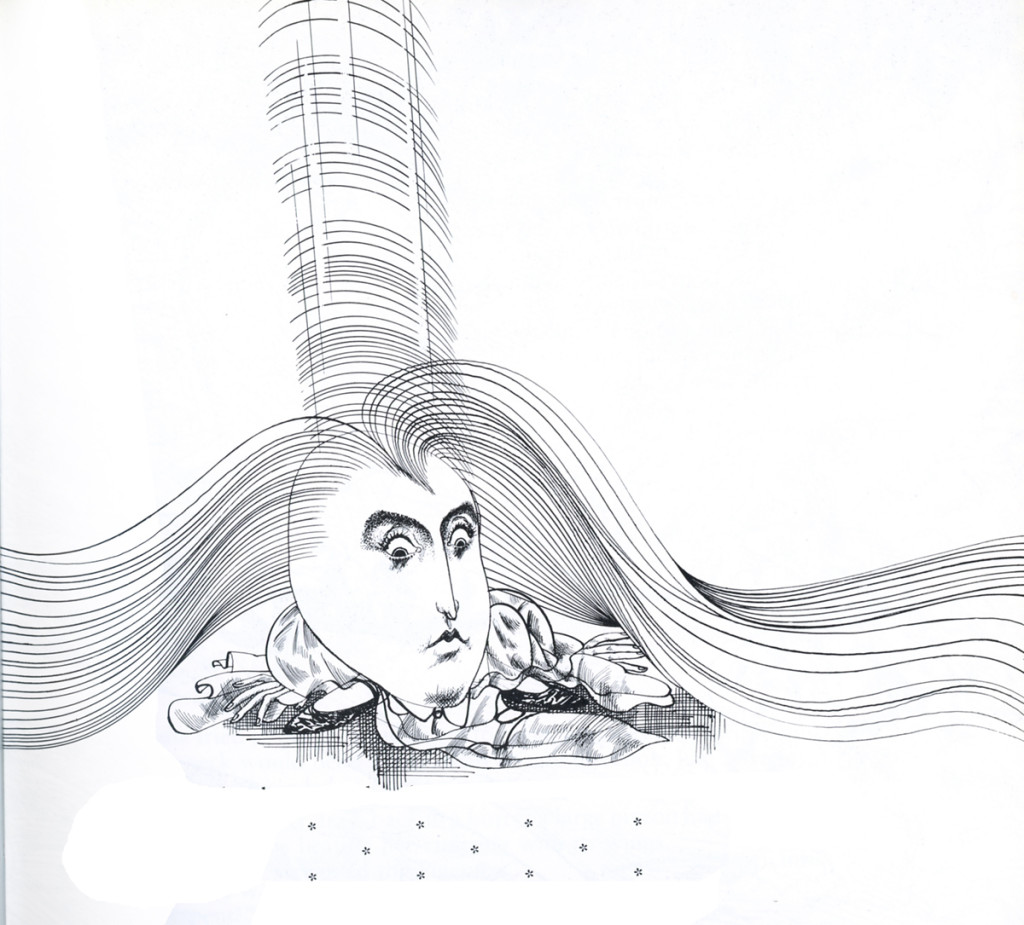 16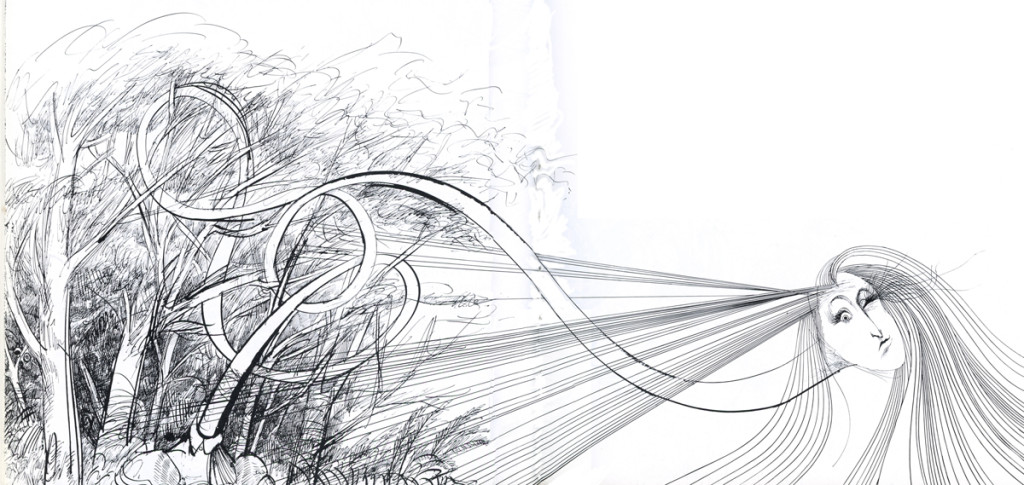 17

18

Art Art &Photos 02 Jun 2013 07:18 am
Madison Square Park in NY's Chelsea offers space to sculptors to off their works of art to the public with a work that generally stands within the park for about six months. This year's sculpture will be on display from May 2nd through September 8th.
From the display explaining this exhibit there is this:
Red, Yellow and Blue is a new installation by the New York-based artist Orly Genger, This is Genger's largest and most ambitious work to date. Red Yellow and Blue envelopes three lawns within Madison Square Park with 1.4 million feet of undulating, layered nautical rope covered in over 3,400 gallons of paint.

It merges elements of painting, sculpture and craft. Genger's labor-intensive and largely physical process involves weaving and painting rope in large sections b hand, and then gradually building these colorfully-lined sections on=site at the park. In her work, Genger explores the traditionally intimate and domestic activity of knitting to create large-scale, monolithic forms which consume, challenge and occupy the spaces they occupy.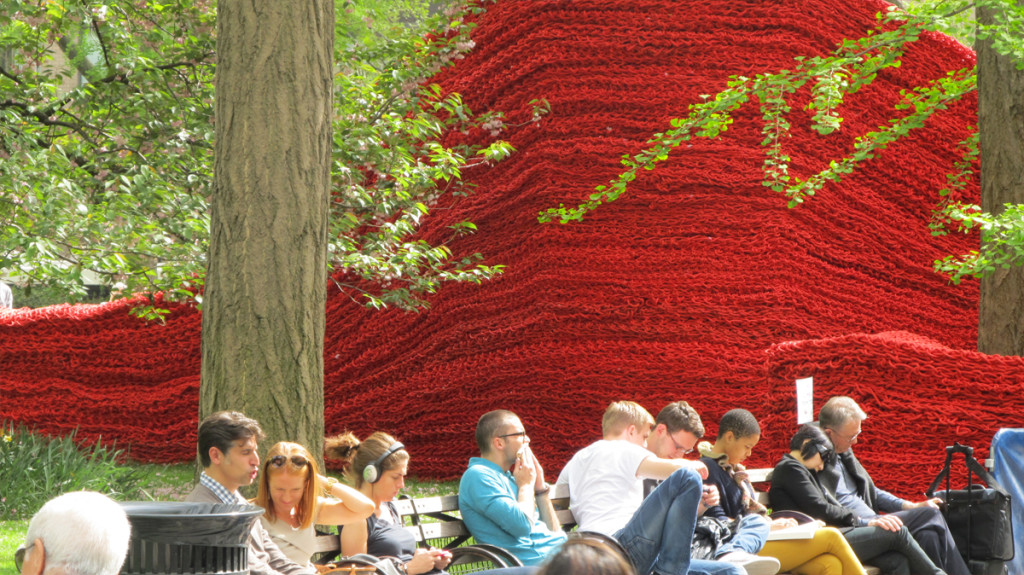 1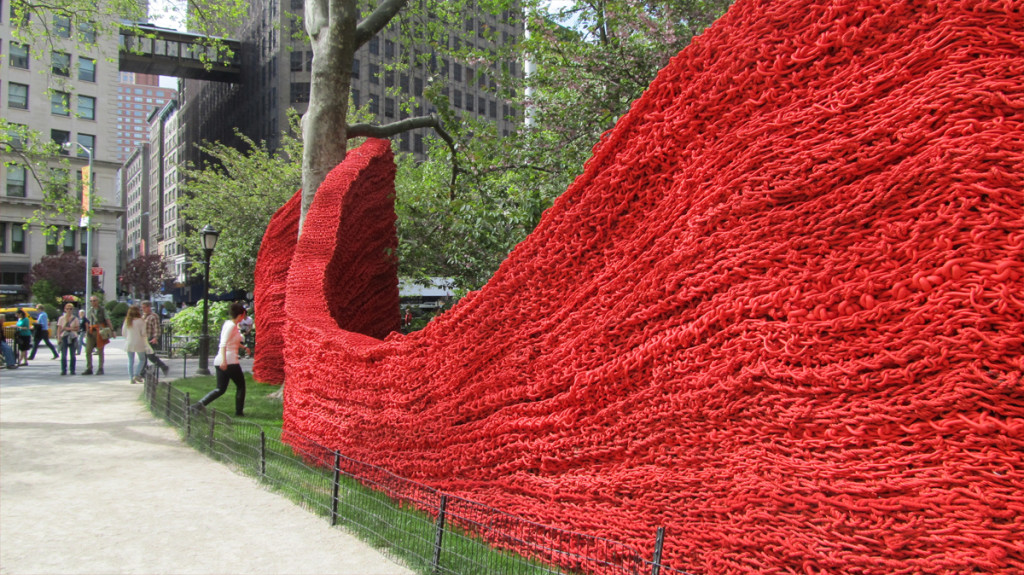 2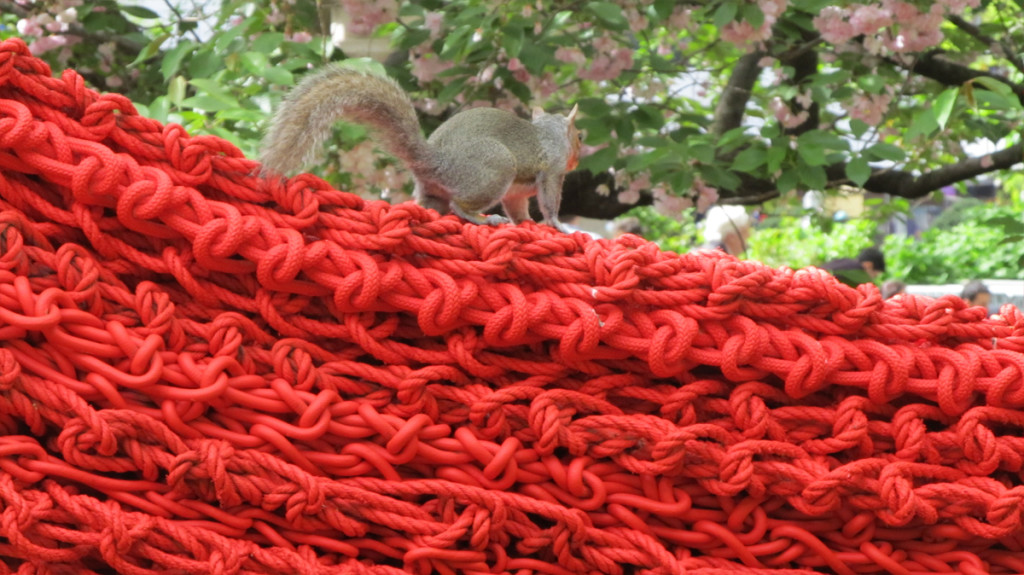 3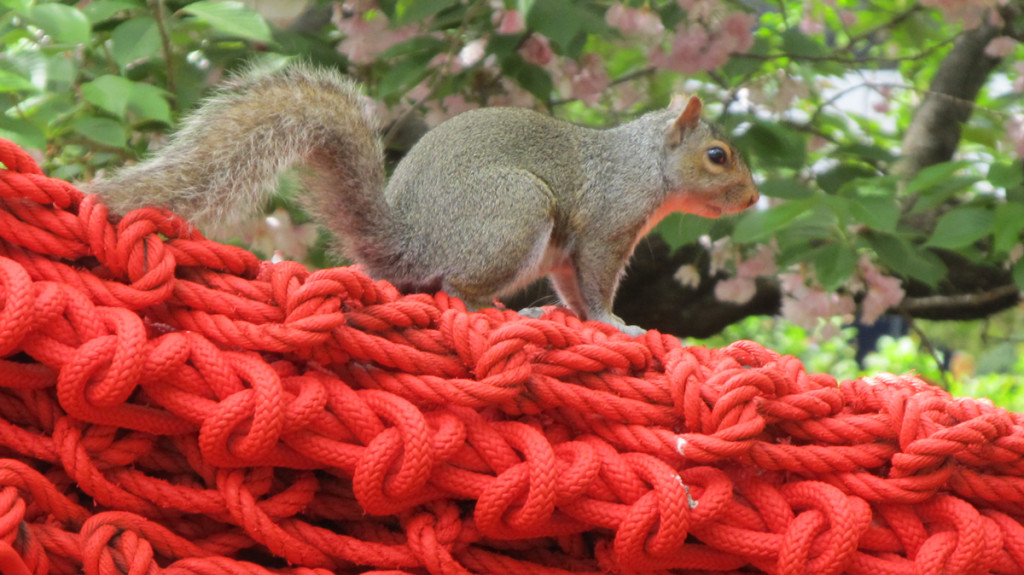 4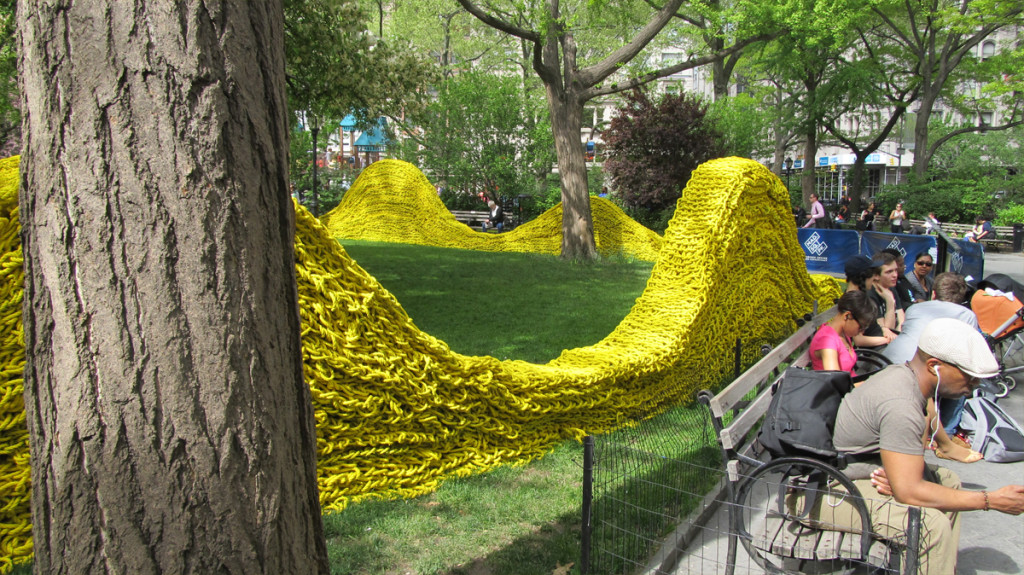 5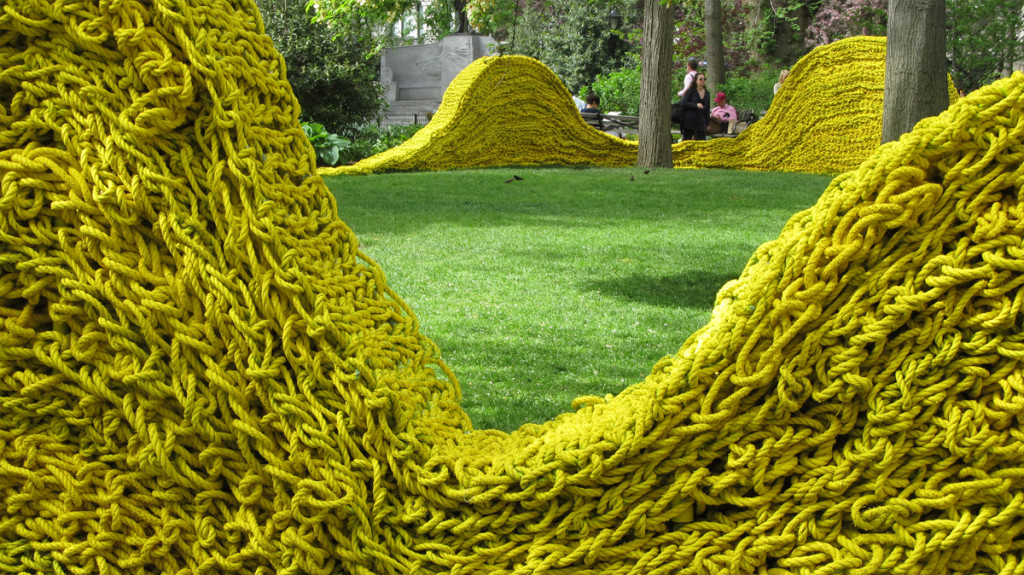 6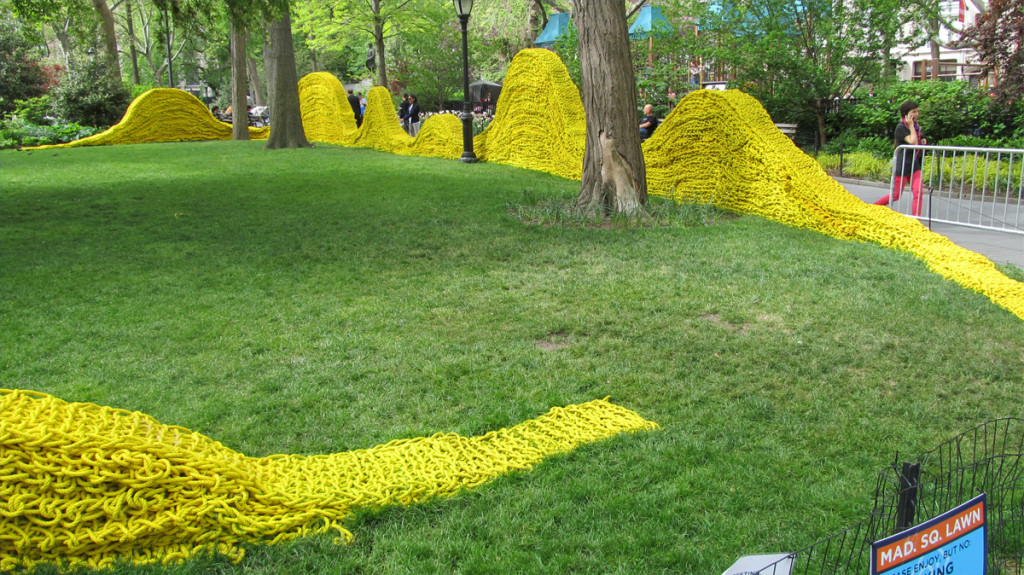 7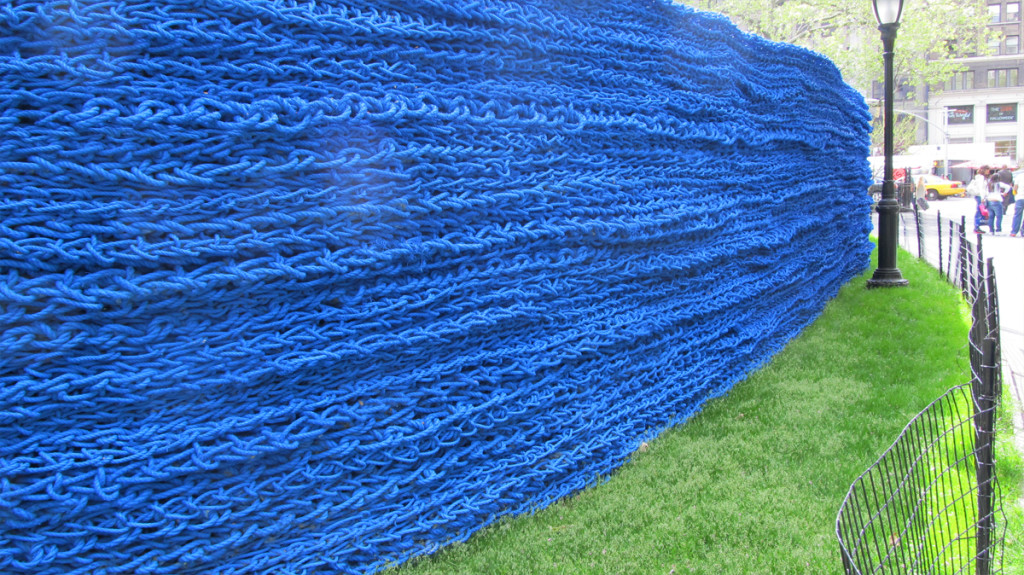 8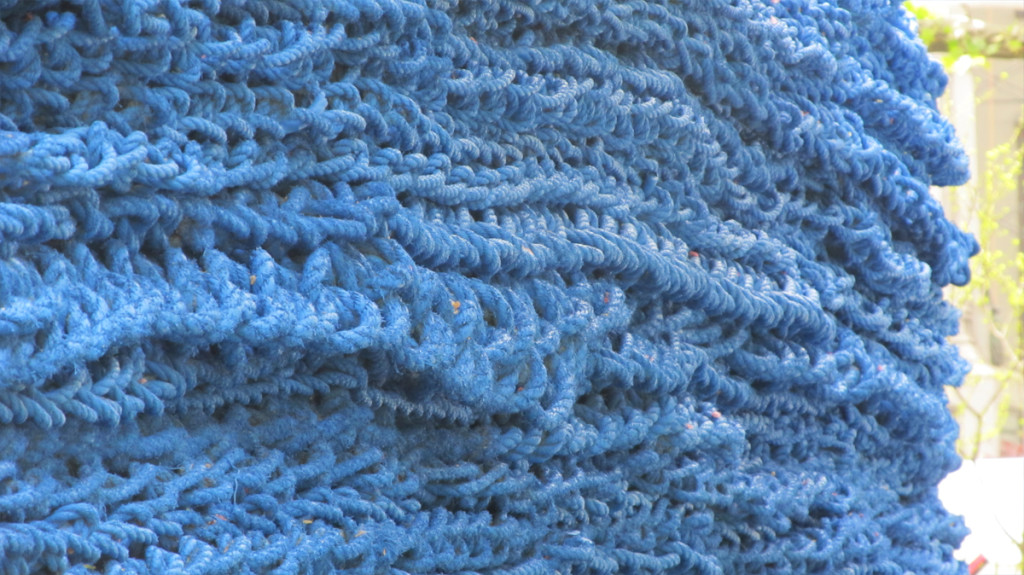 9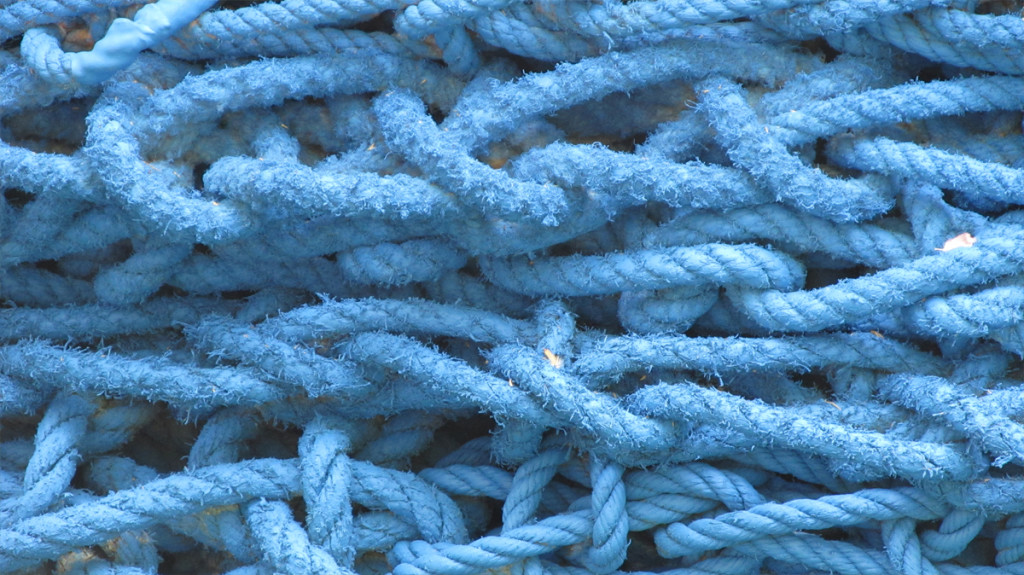 10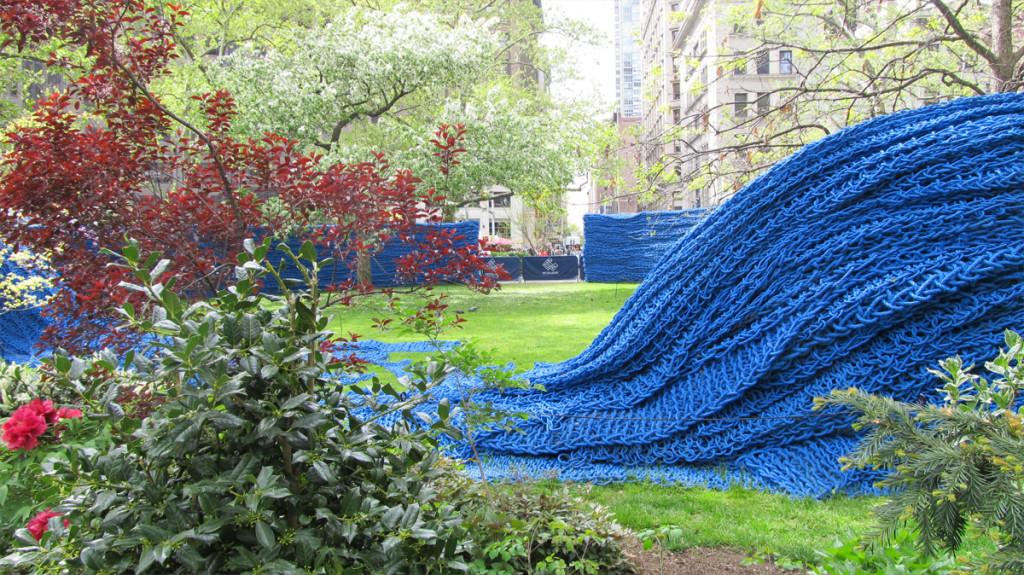 11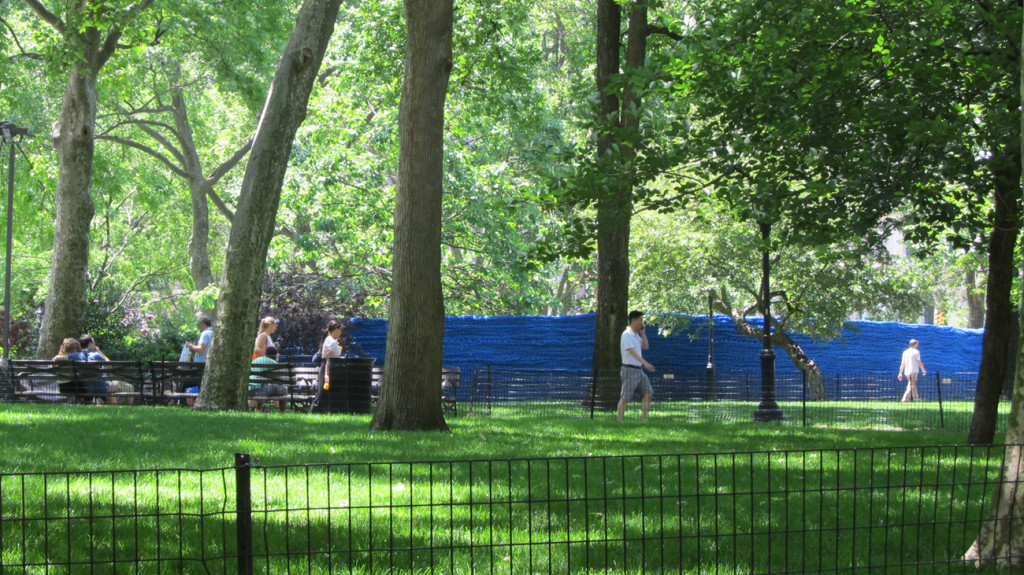 12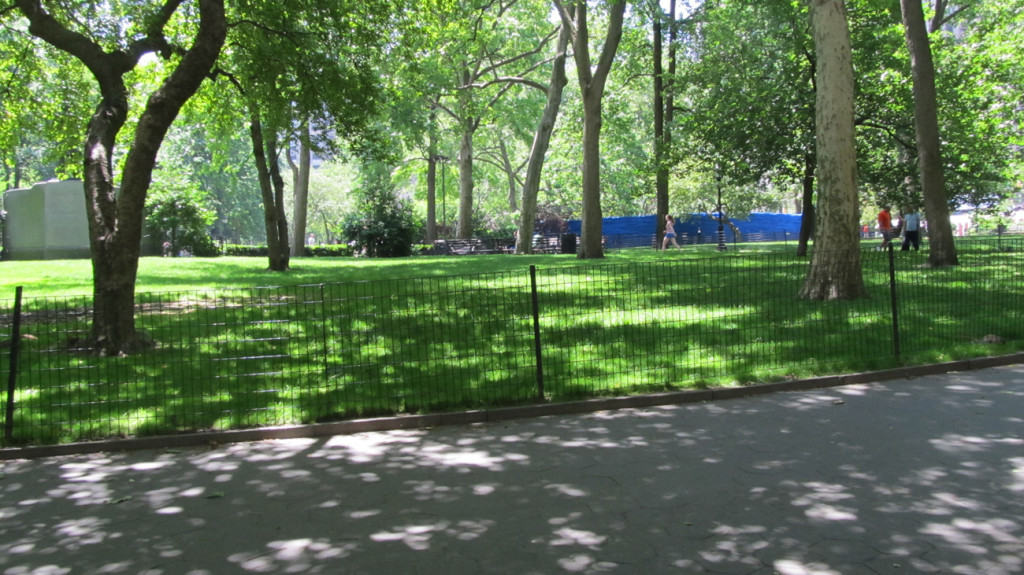 13
Art Art &Books &Theater 29 May 2013 07:12 am
I love Robert Wilson's work. He's an artist who creates theater and theatrical events. His opera, Einstein on the Beach, composed by Phillip Glass, made the reputations for both of them. Wilson has worked with many of the key avant garde composers, everyone from David Byrne to Tom Waits. He's done many pieces with Phillip Glass.
His work, Alice, premiered in 1992 at the Thalia Theater in Germany. The song score was written by Tom Waits and is an original. The story combines the story of Alice Liddell with Carroll's invention.
I saw the show in 1993 when it played at the Brooklyn Academy of Music and was completely taken by it. This souvenir book was sold at BAM. The first half focuses on Alice Liddell's life as well as Carroll's writing. This part of the book is in German and is illustrated with a lot of drawings done by Carroll,
The second half begins with paintings and sculpture that Carroll did, inspired by the work. Then you get a copy of the play illustrated with quick sketches by Wilson.
Here are those two sections. (Click any image you want to enlarge to read.)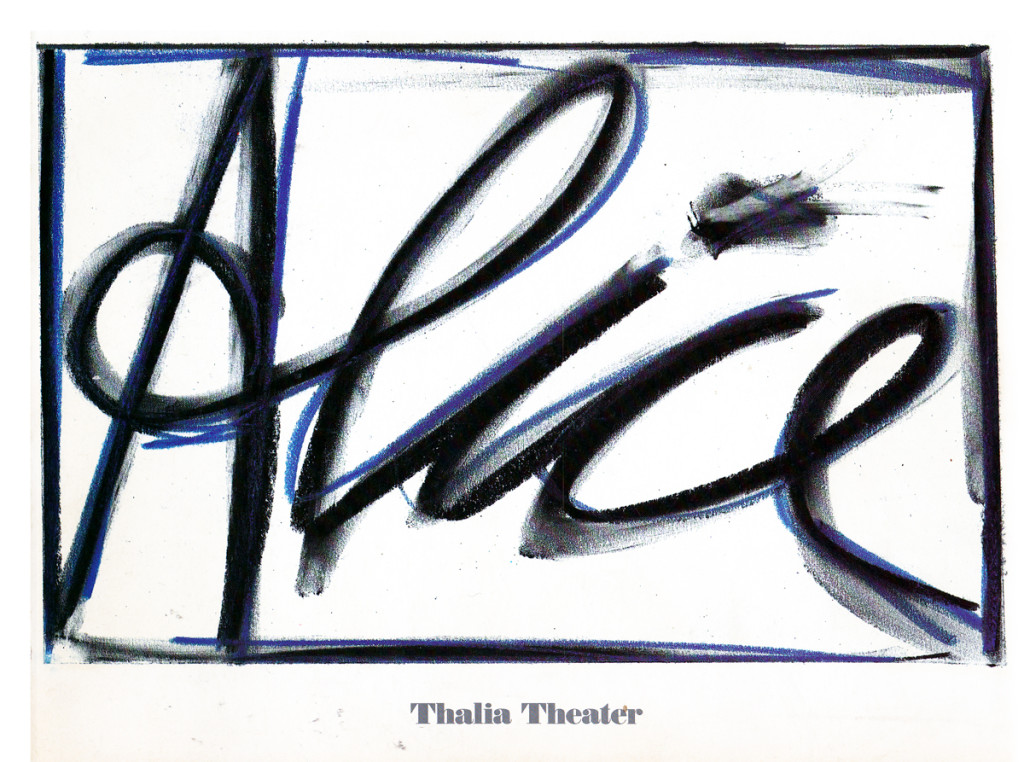 1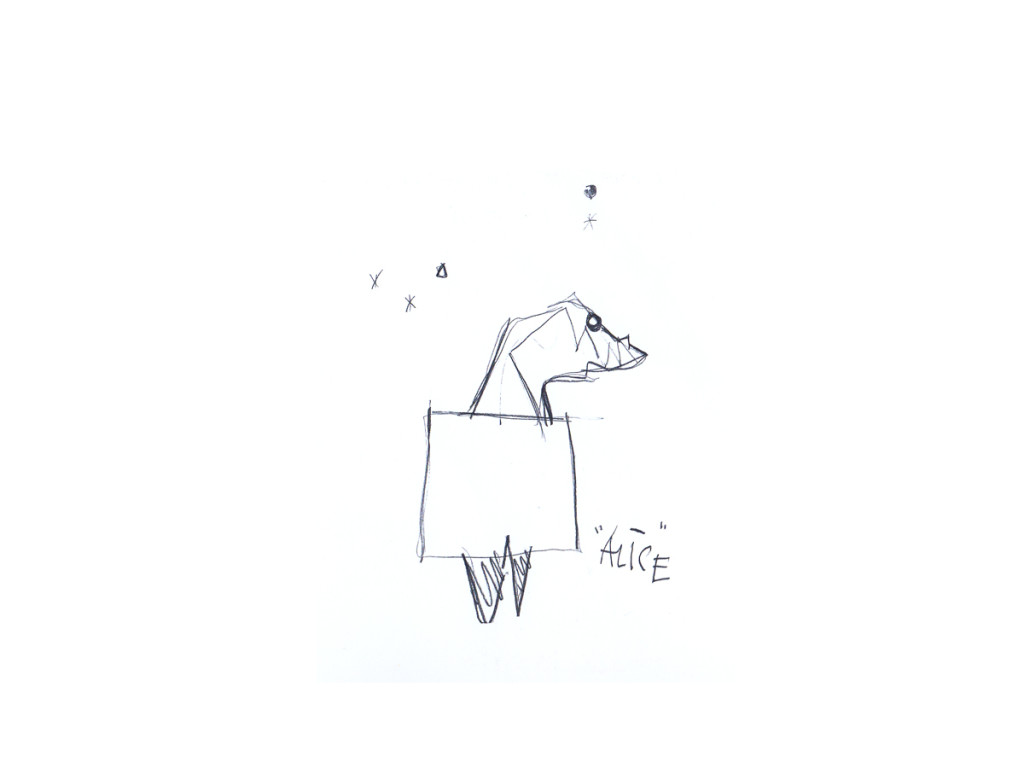 2
This is an original drawing Wilson did in the program.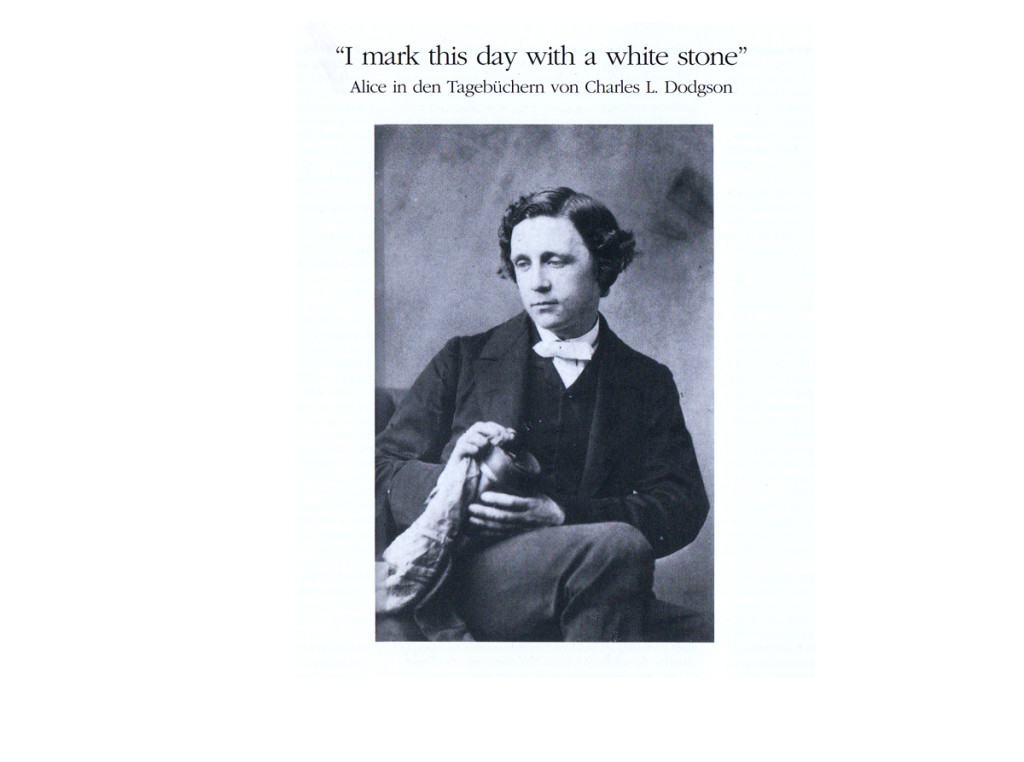 3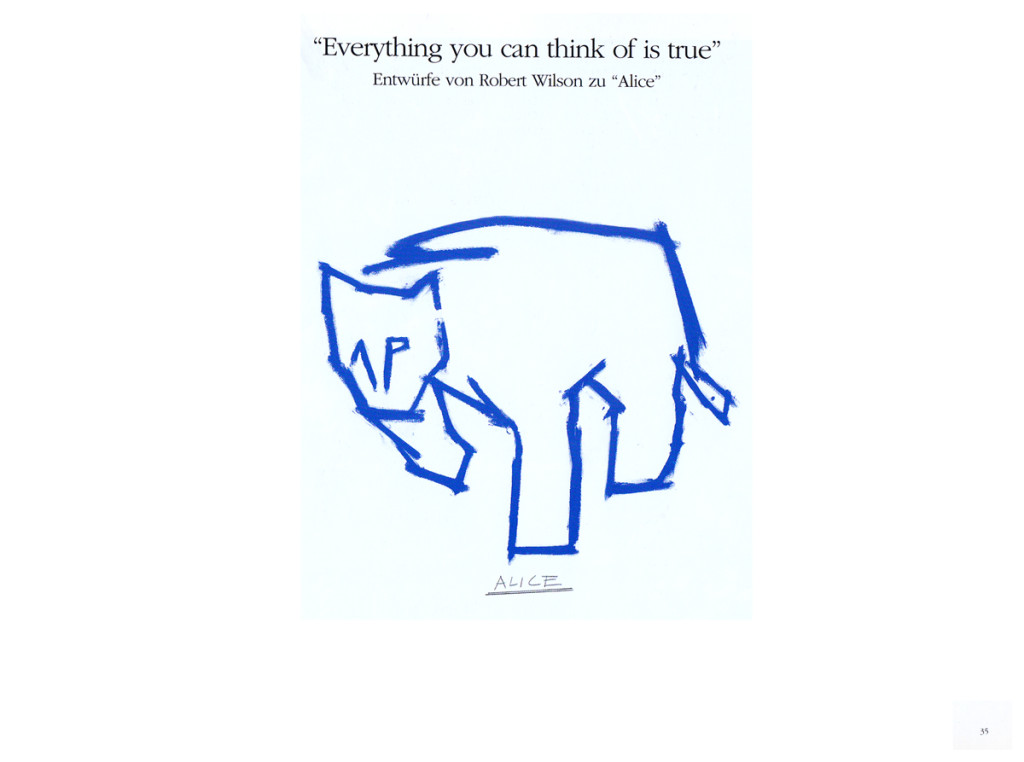 4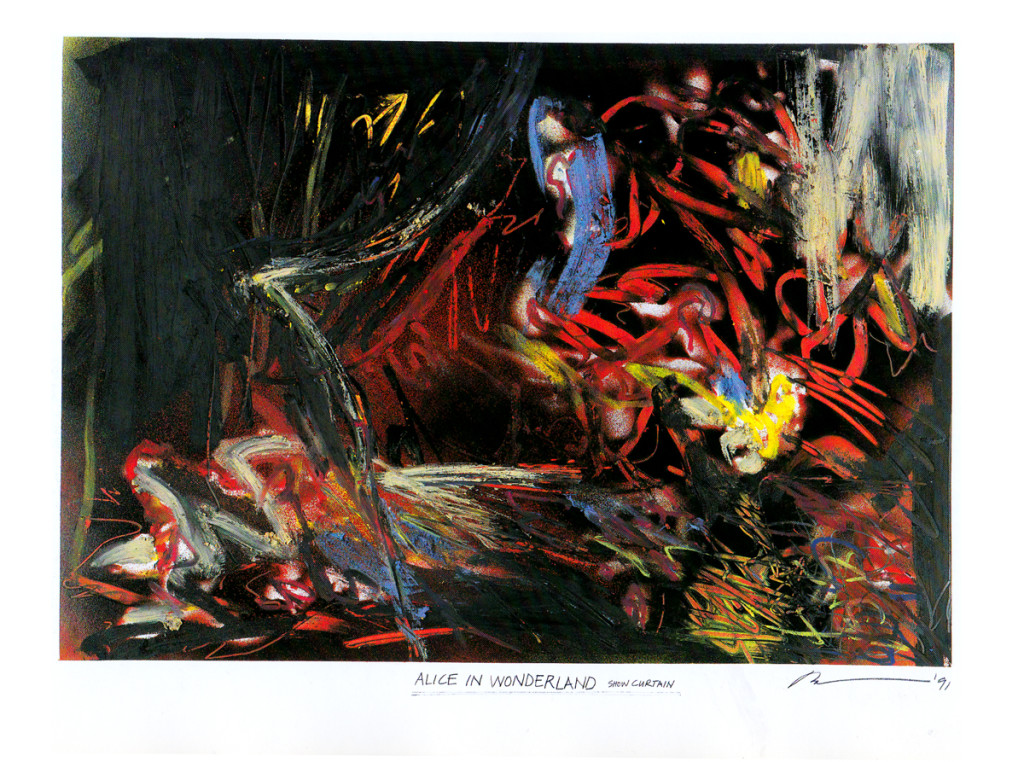 5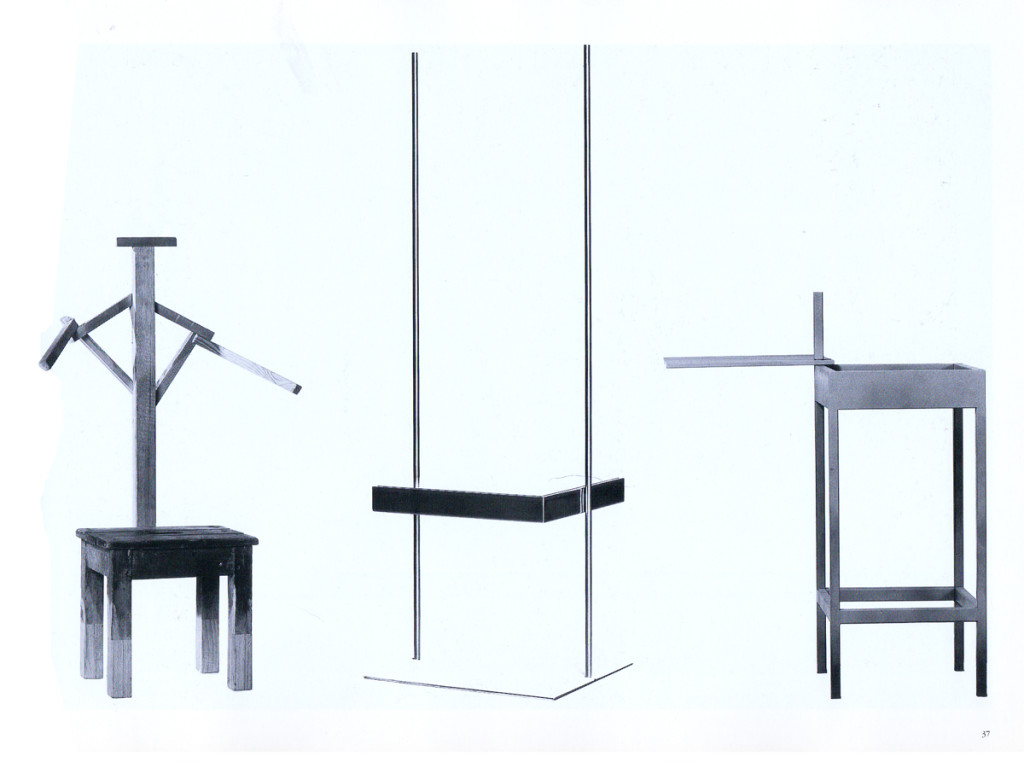 6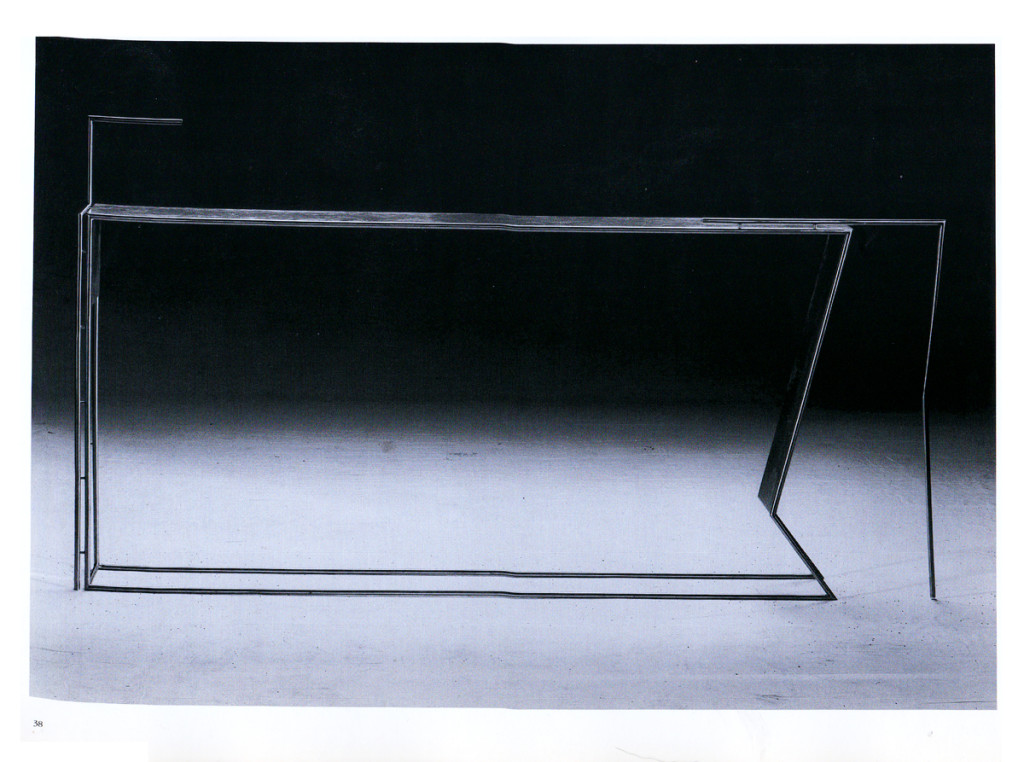 7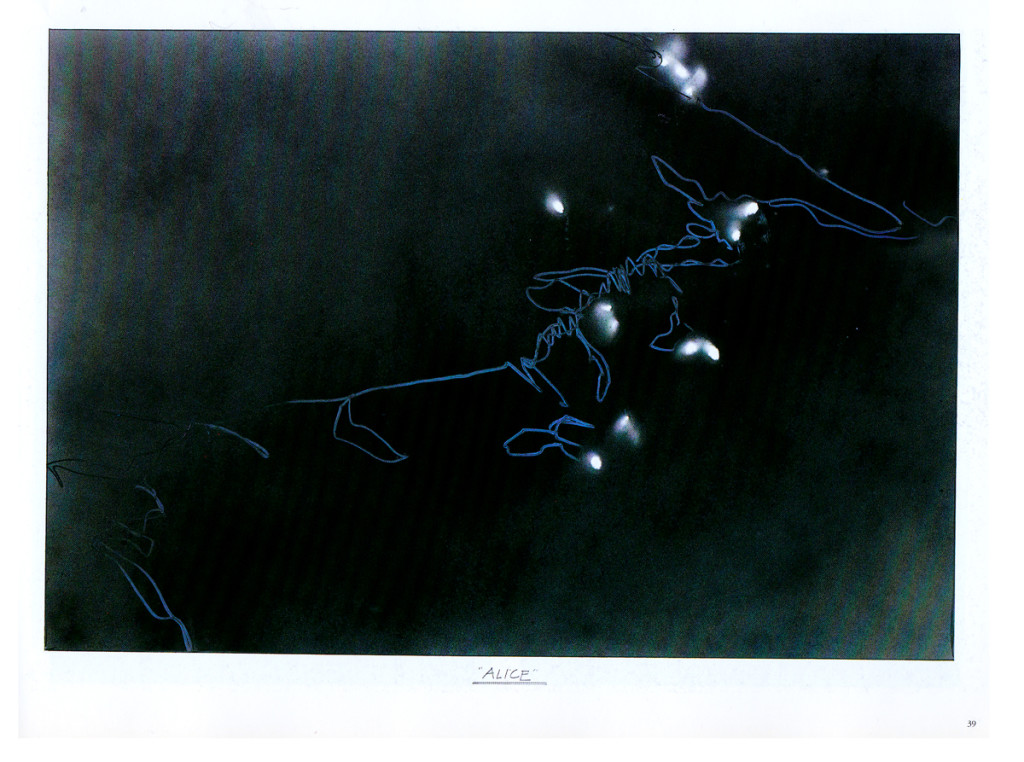 8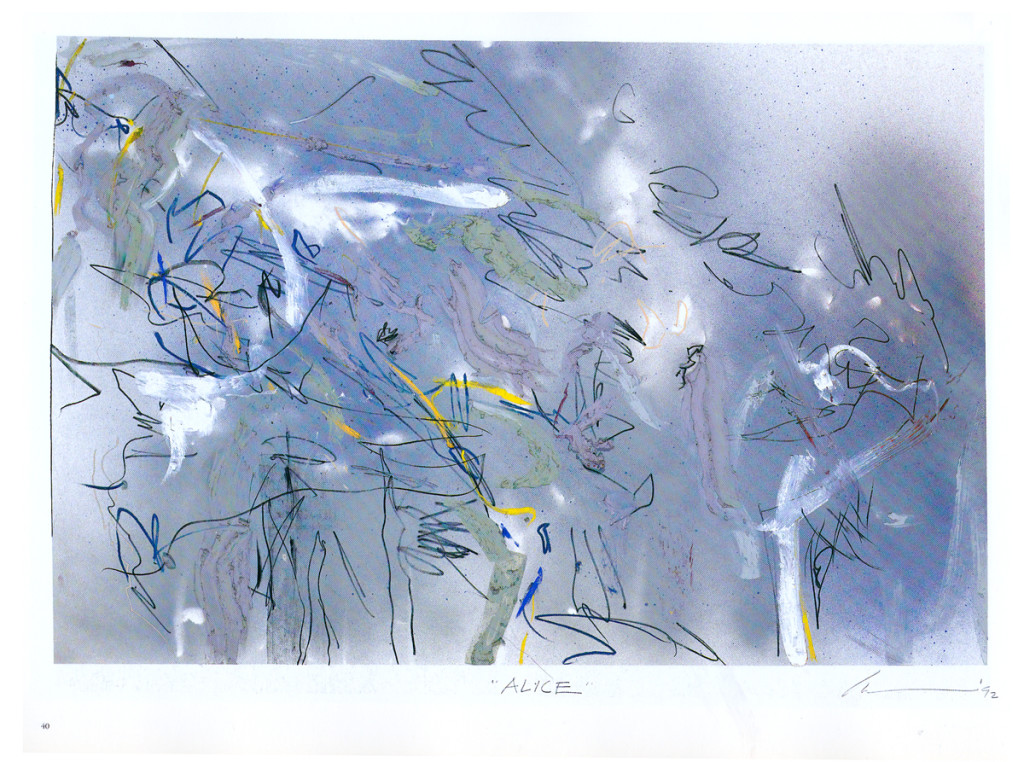 9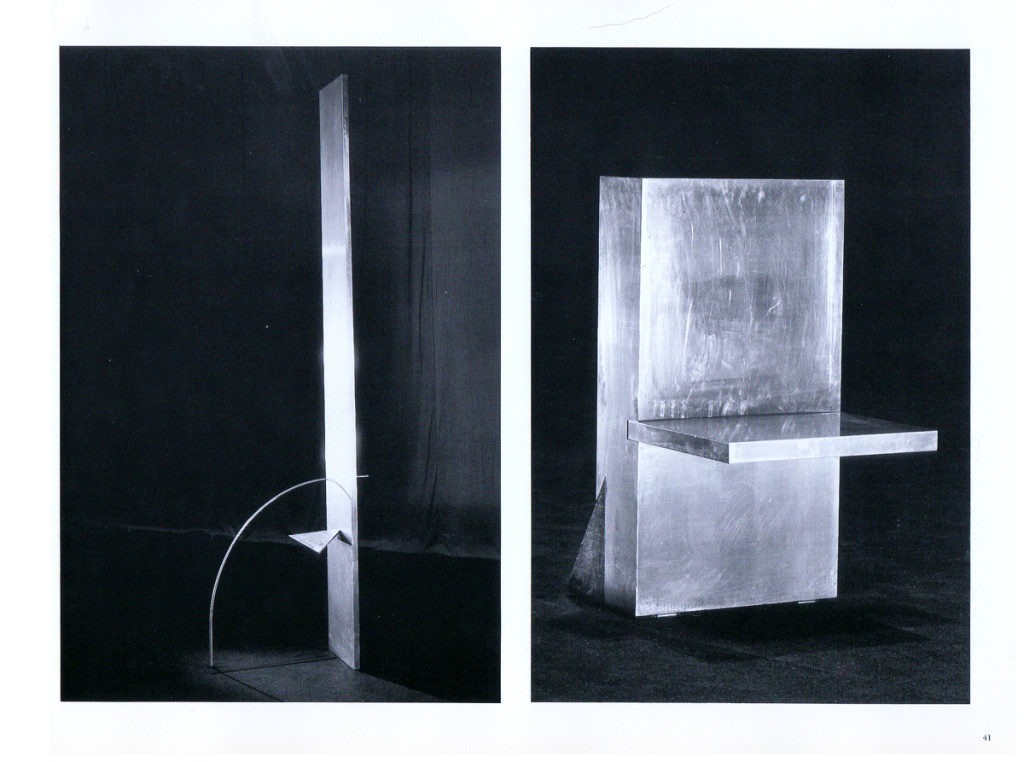 10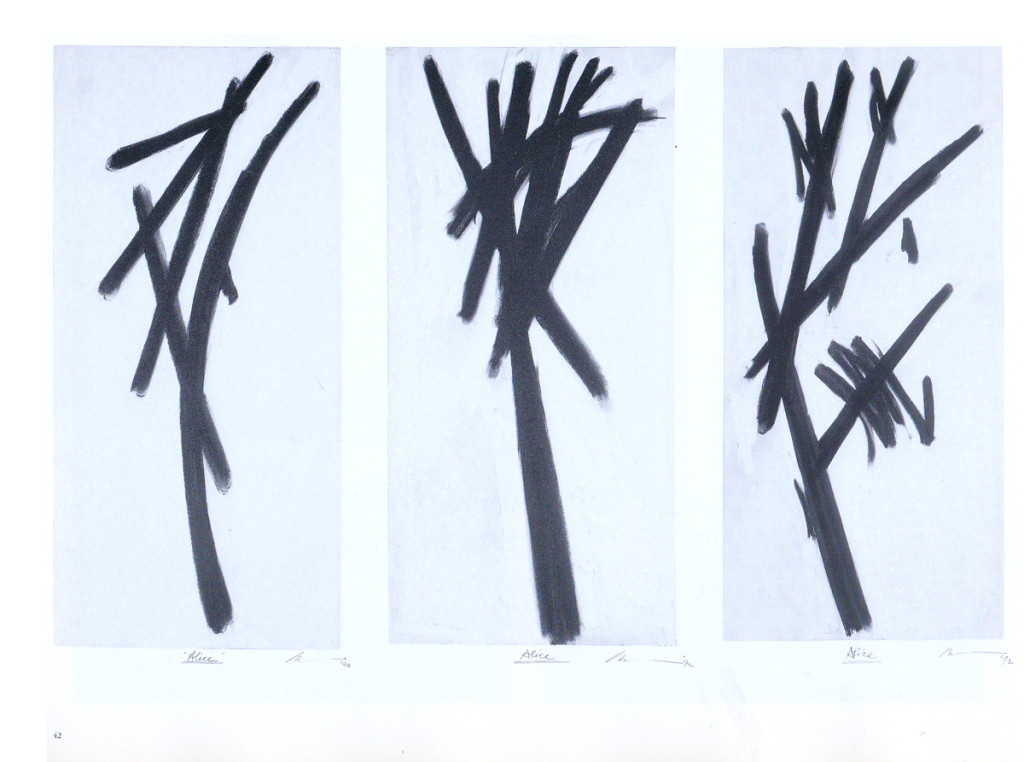 11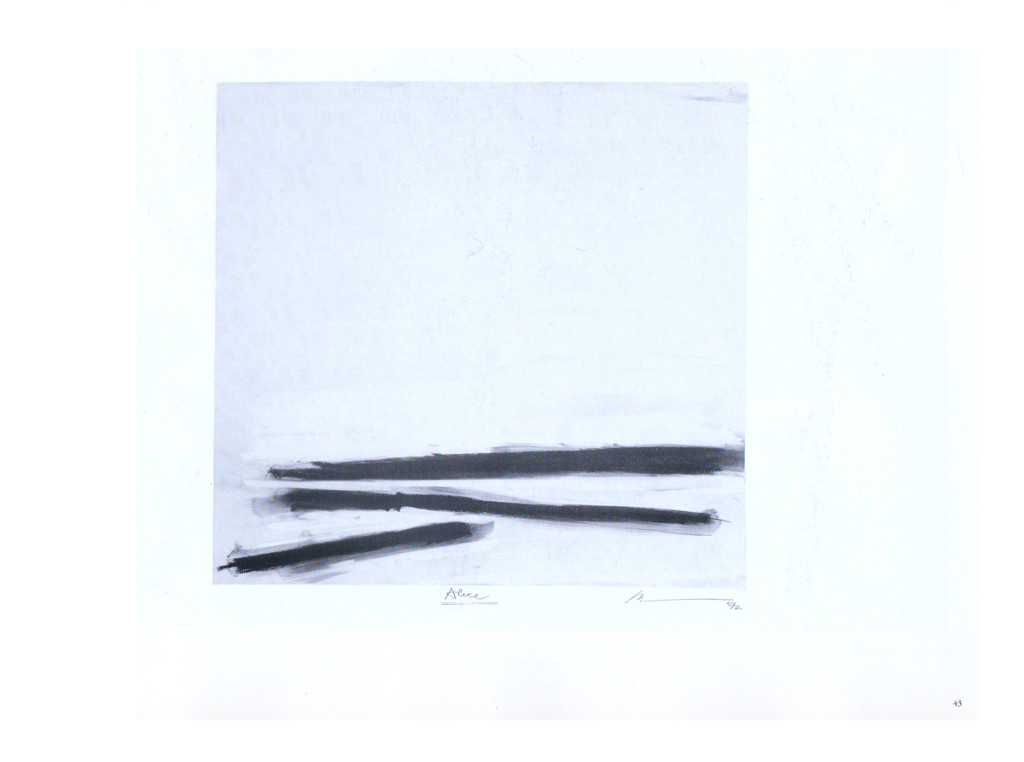 12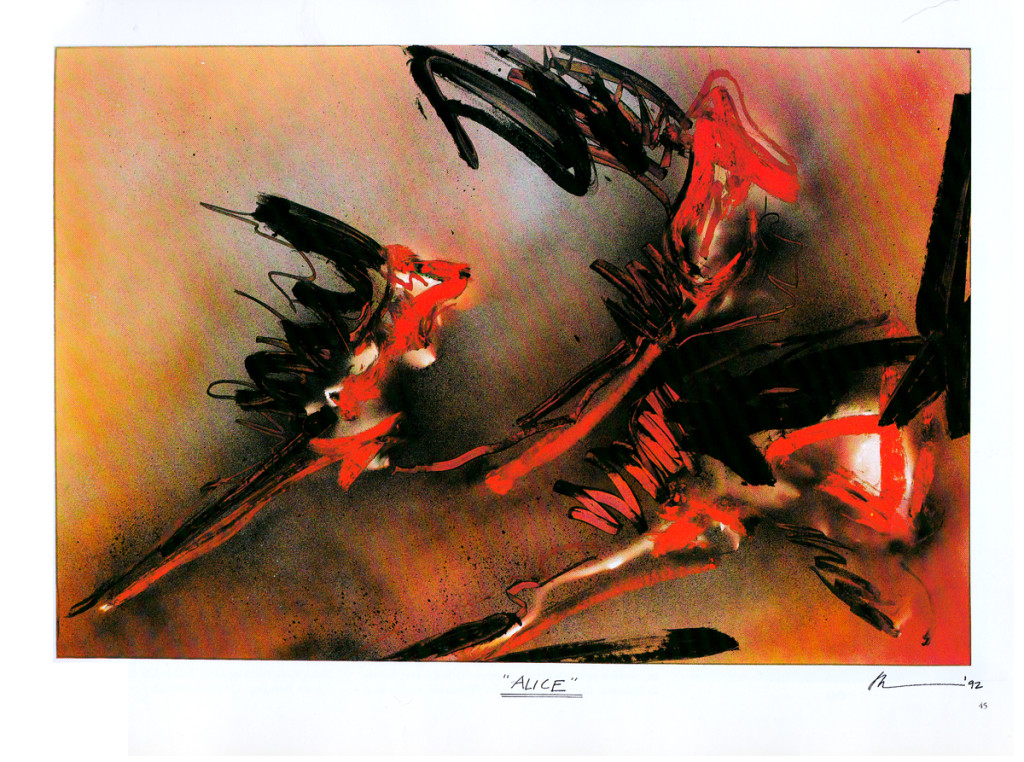 13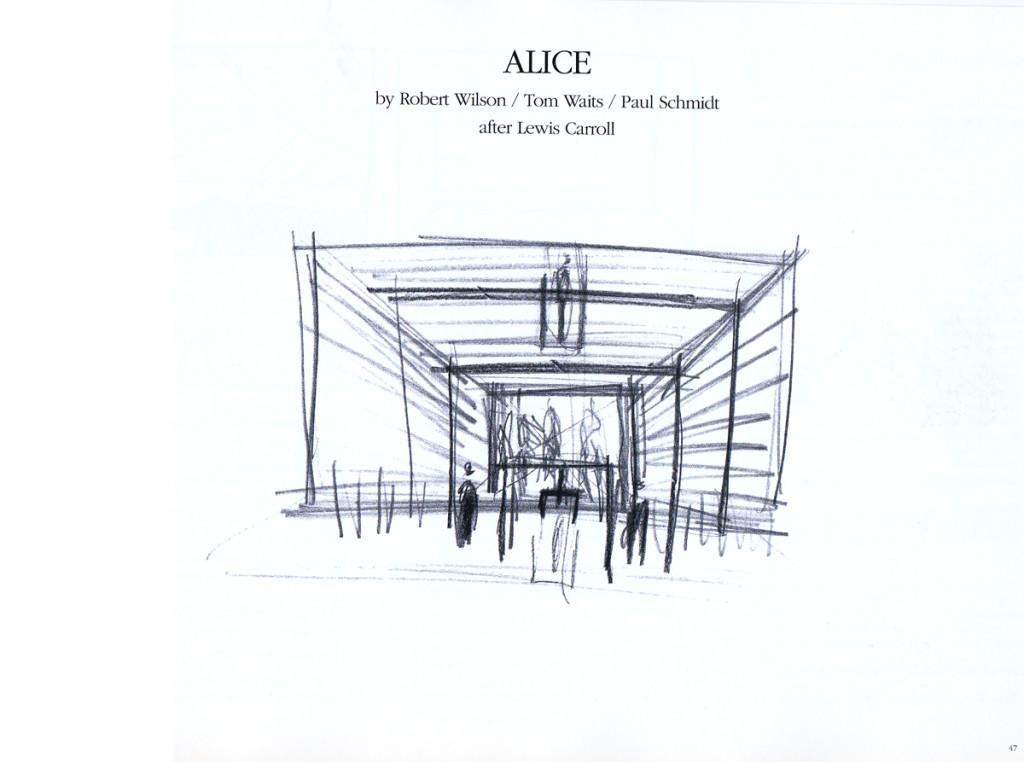 14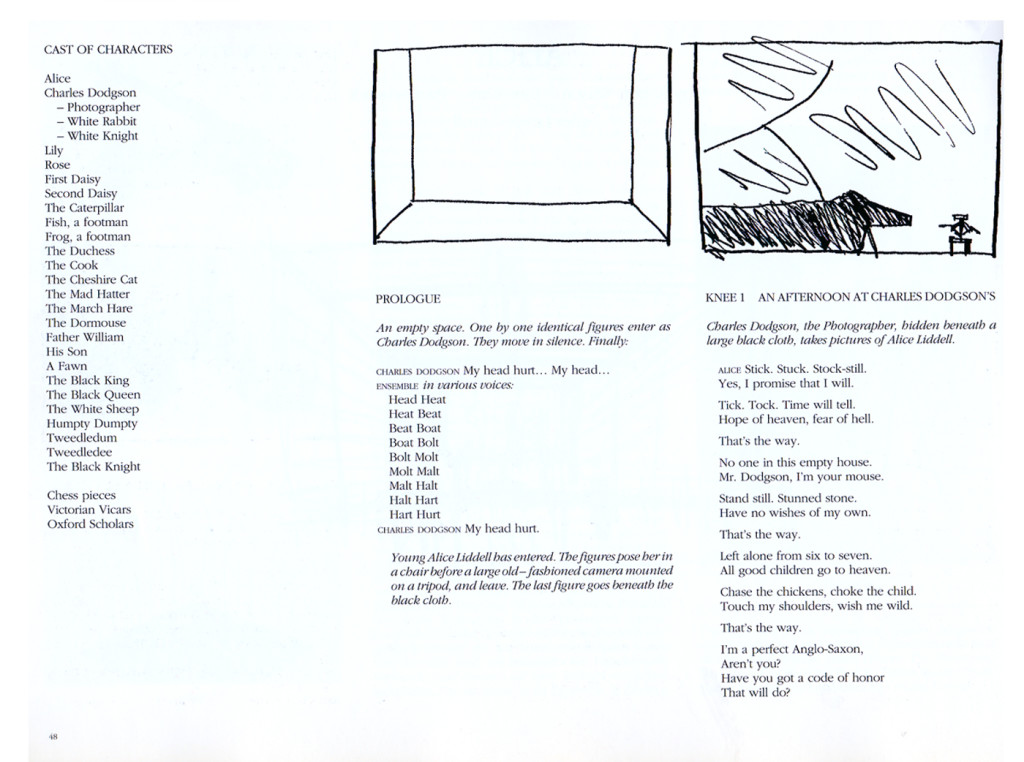 15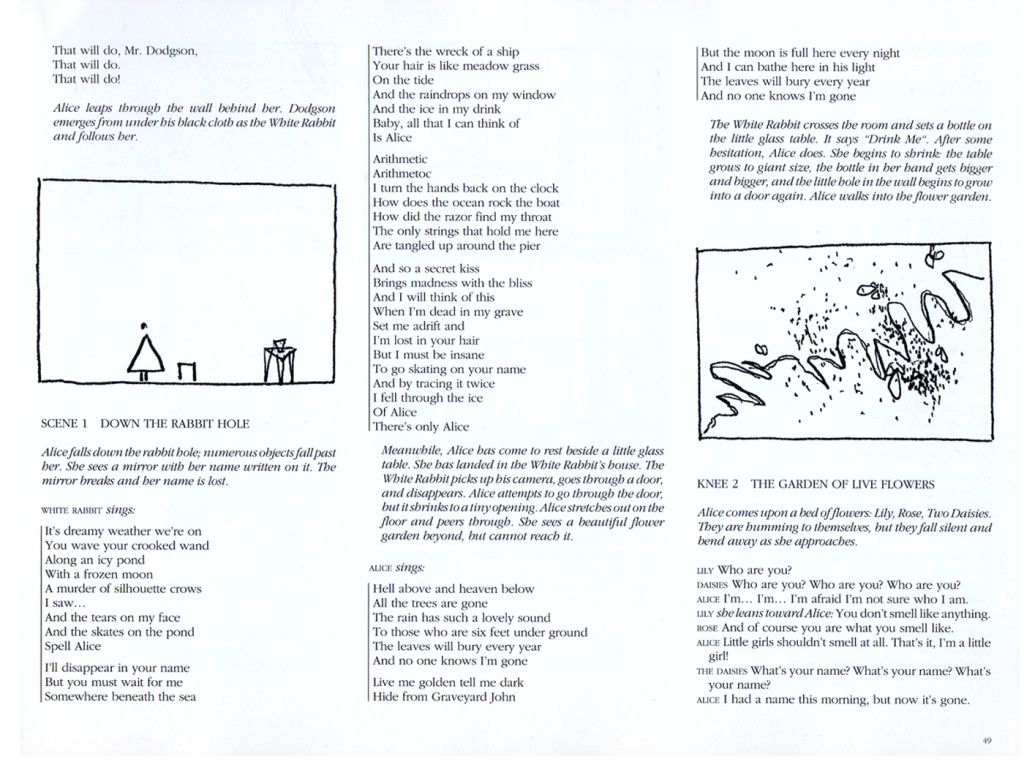 16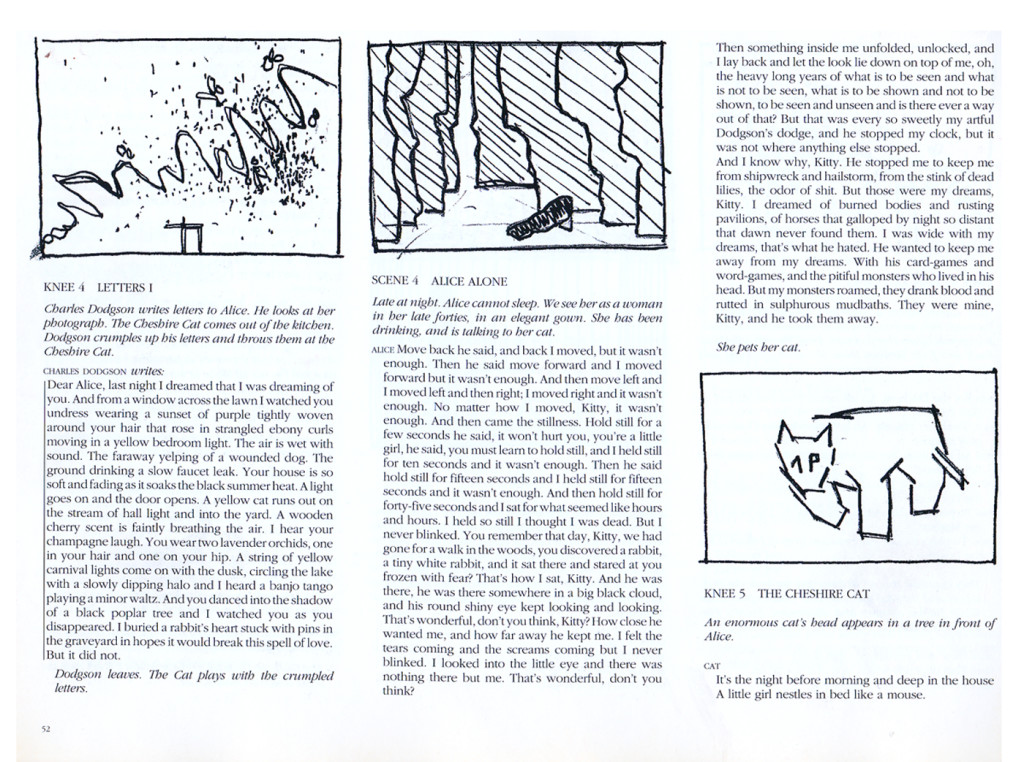 17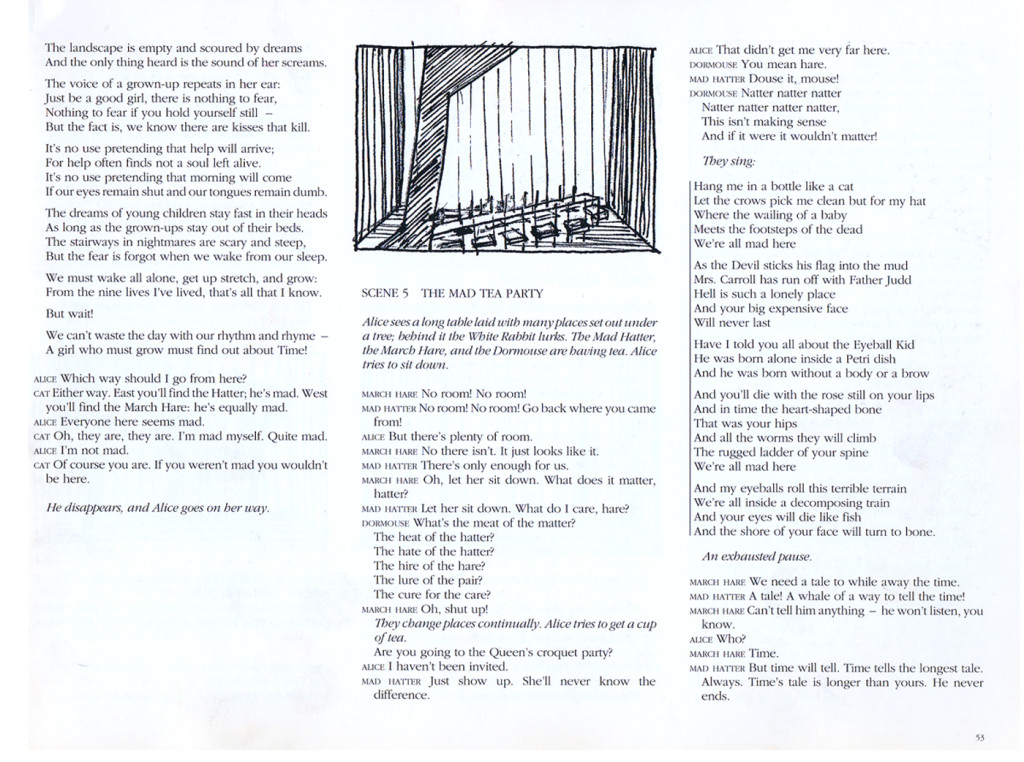 18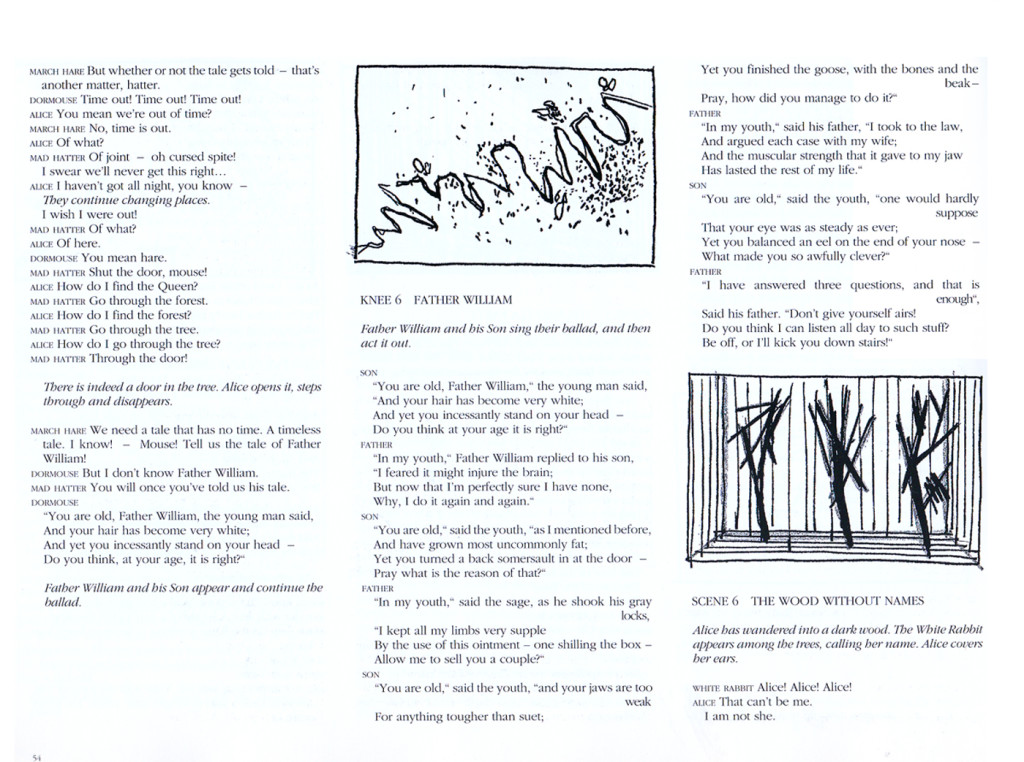 19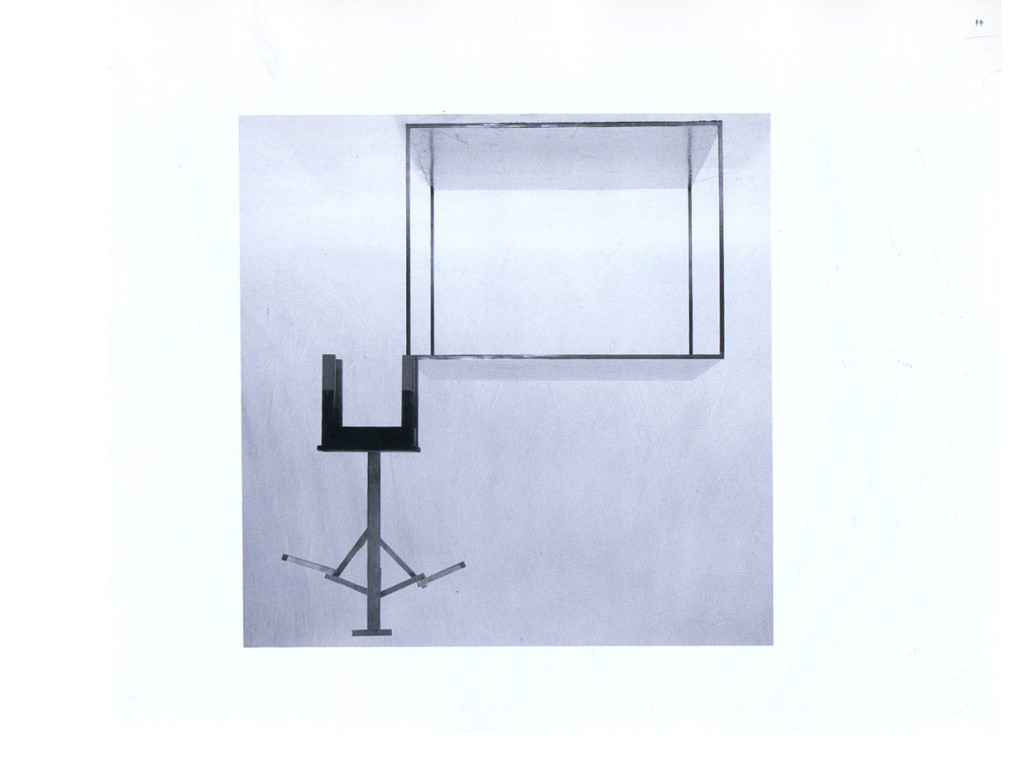 20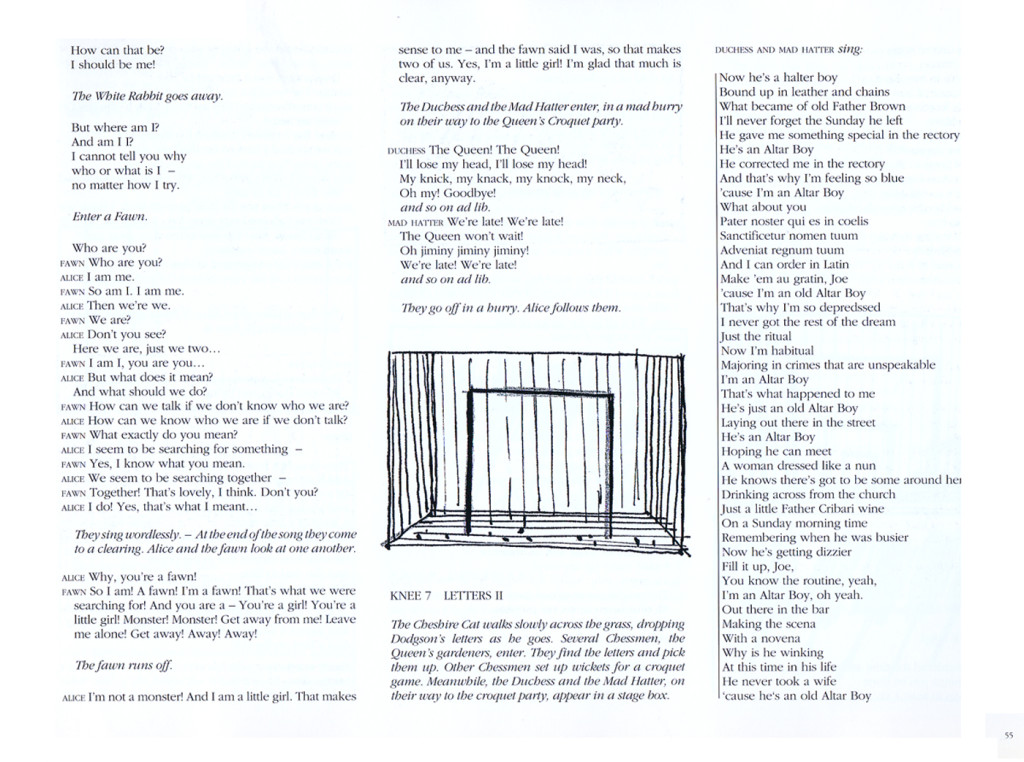 21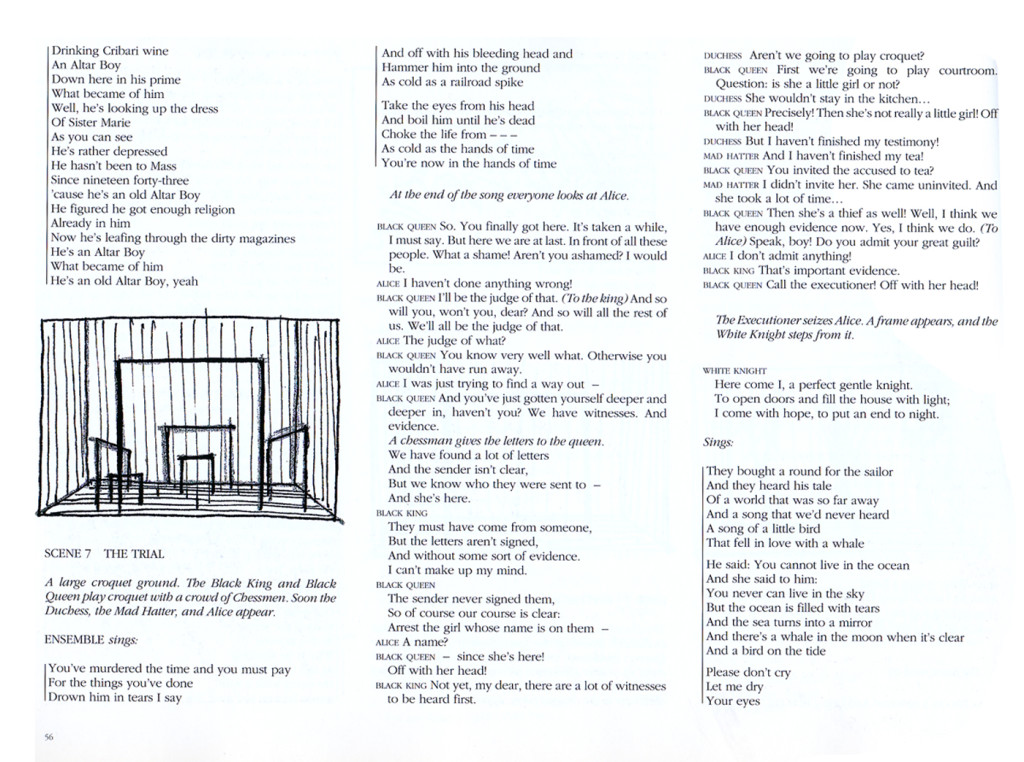 22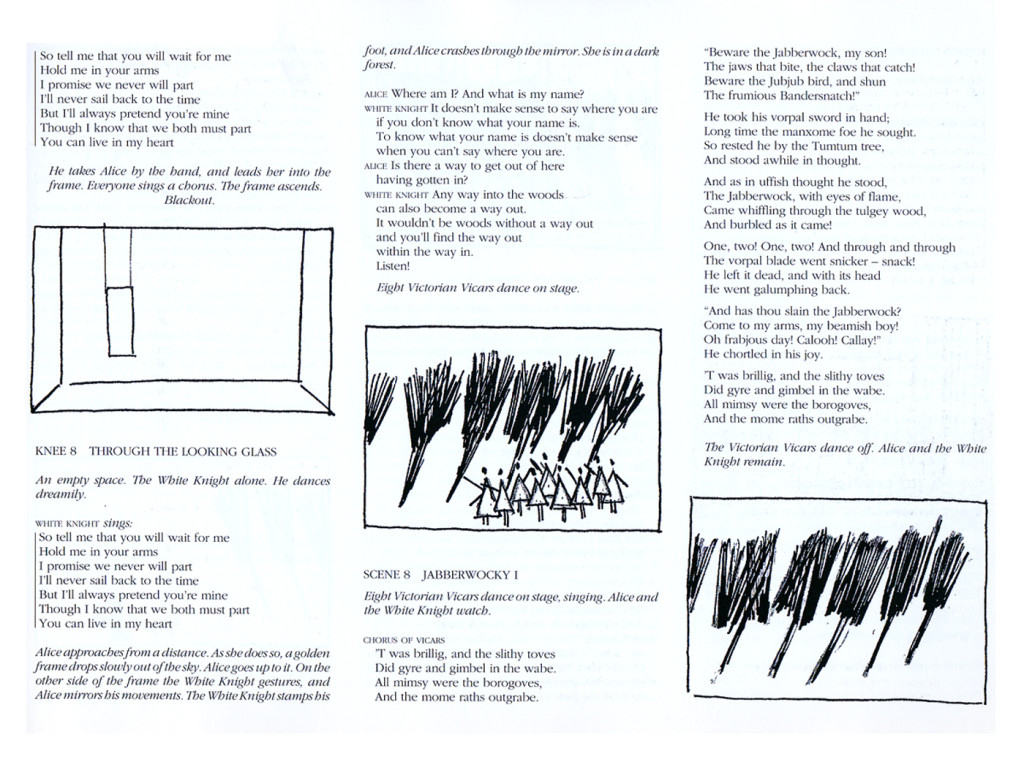 23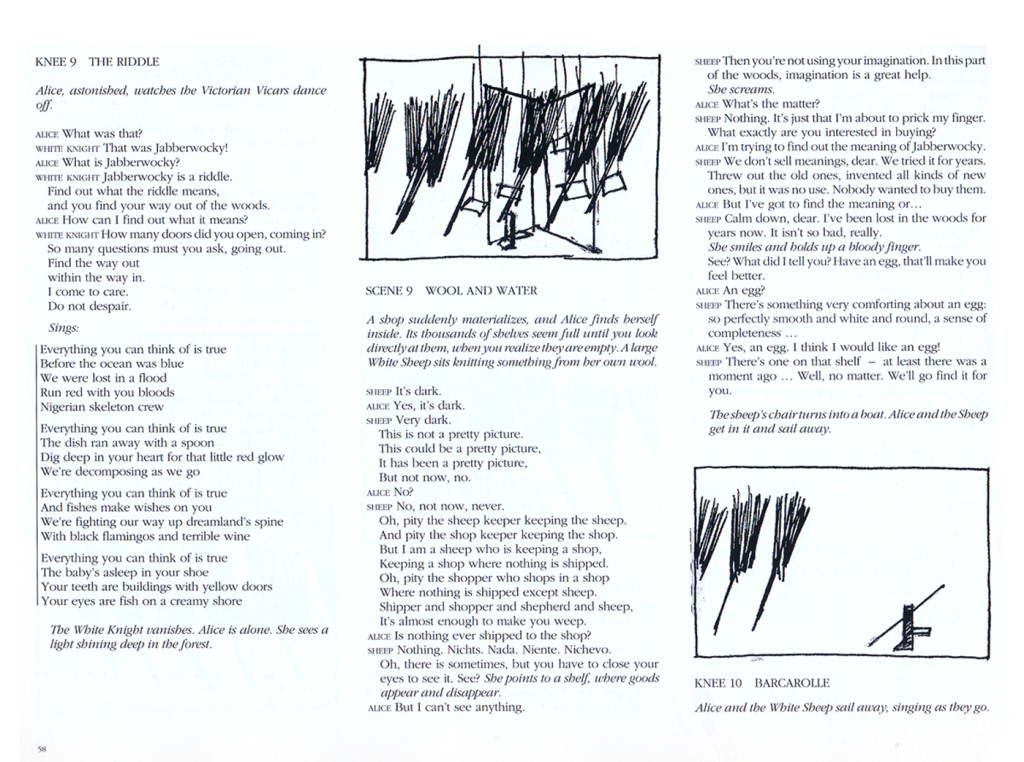 24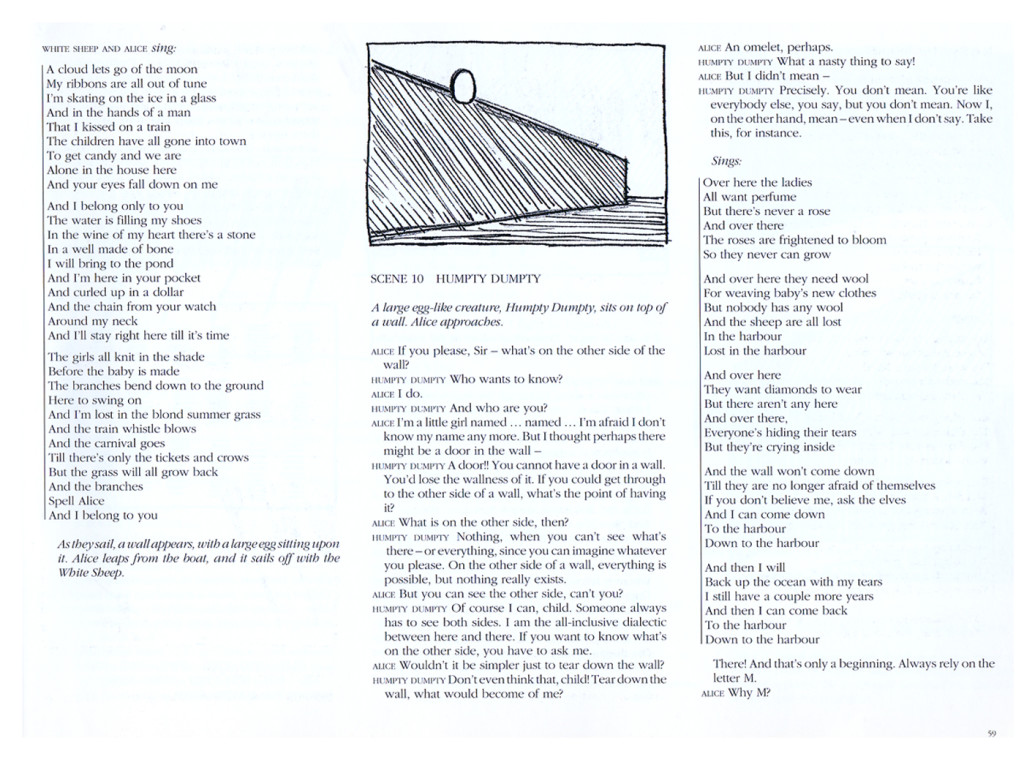 25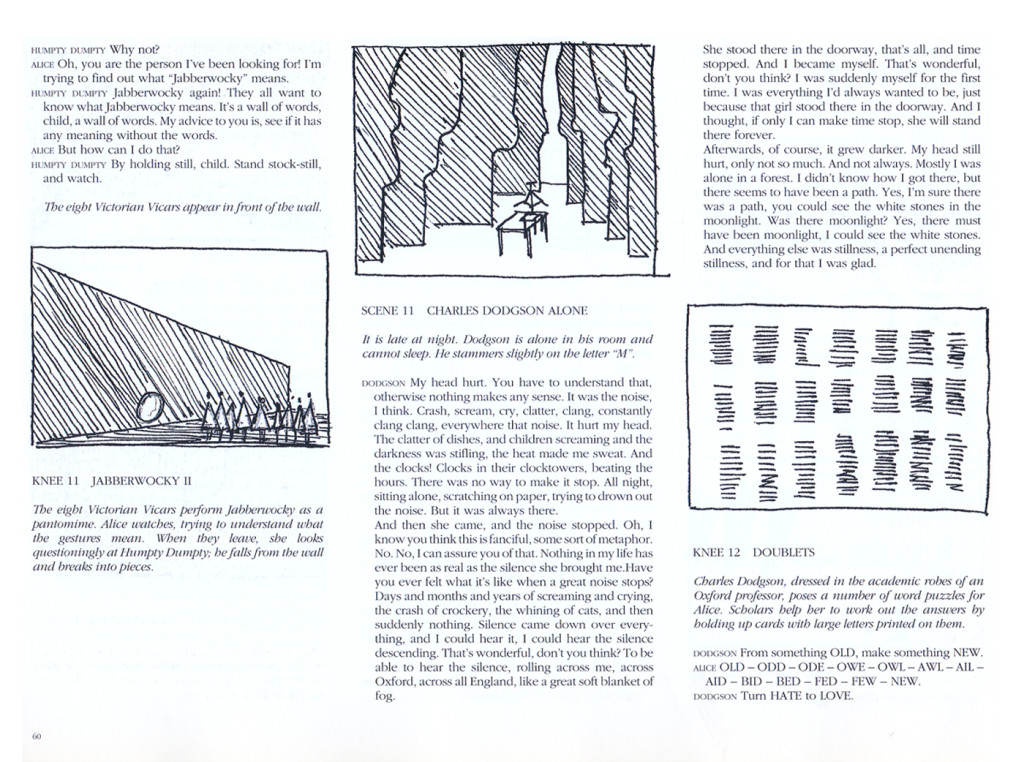 26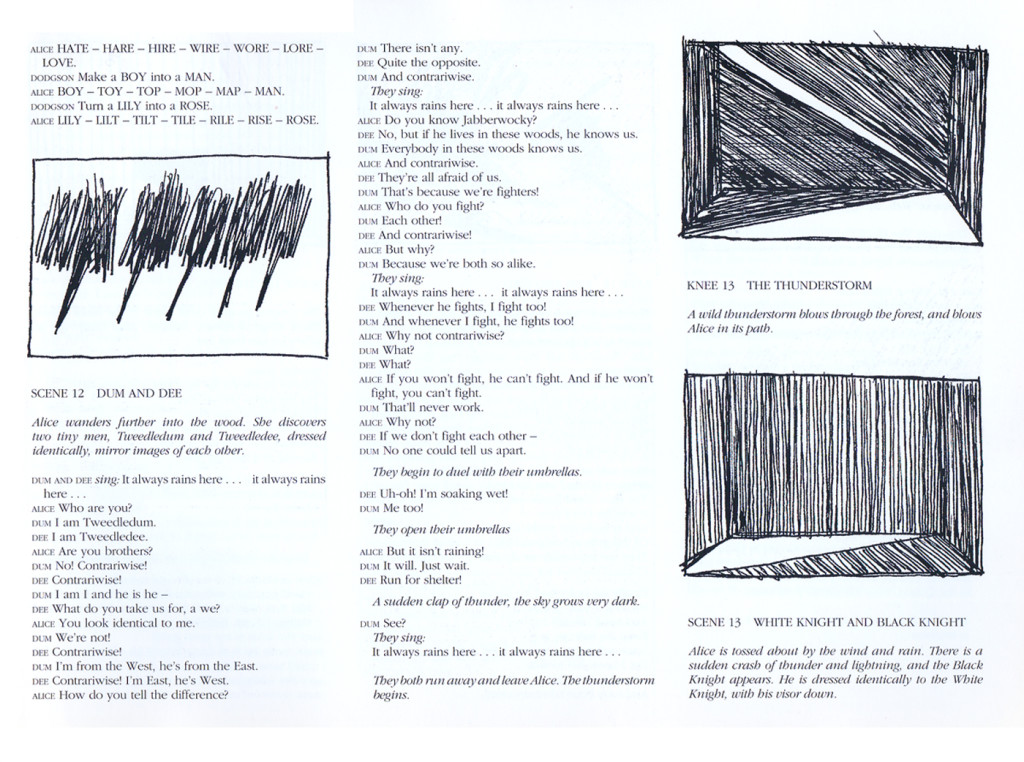 27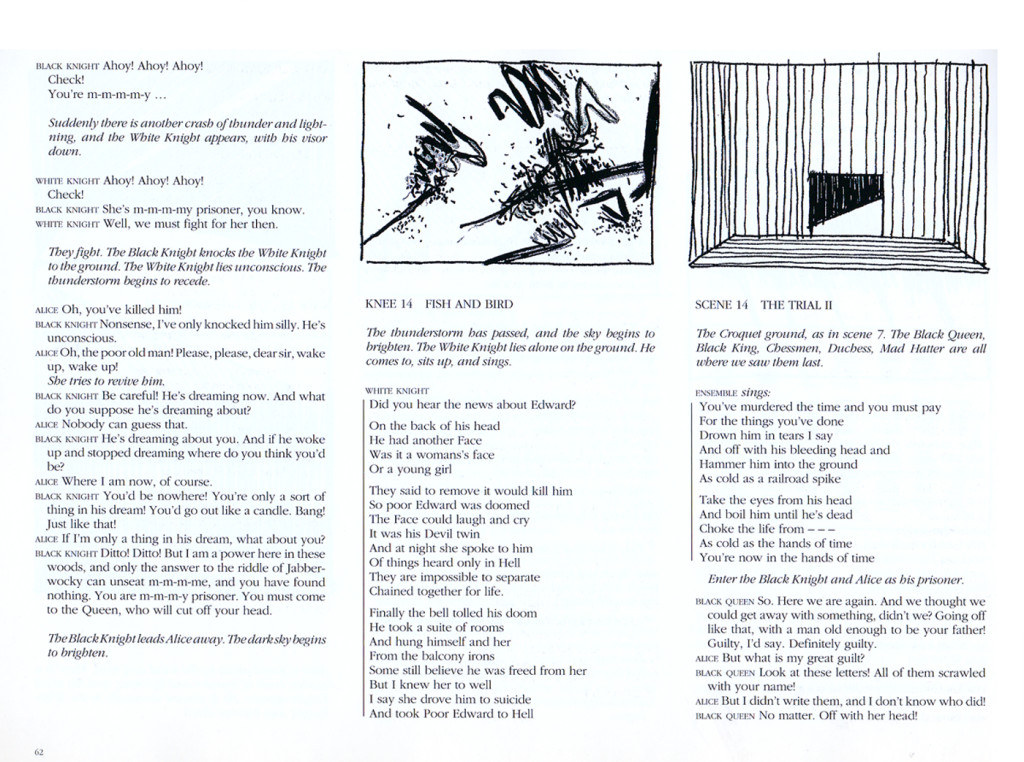 28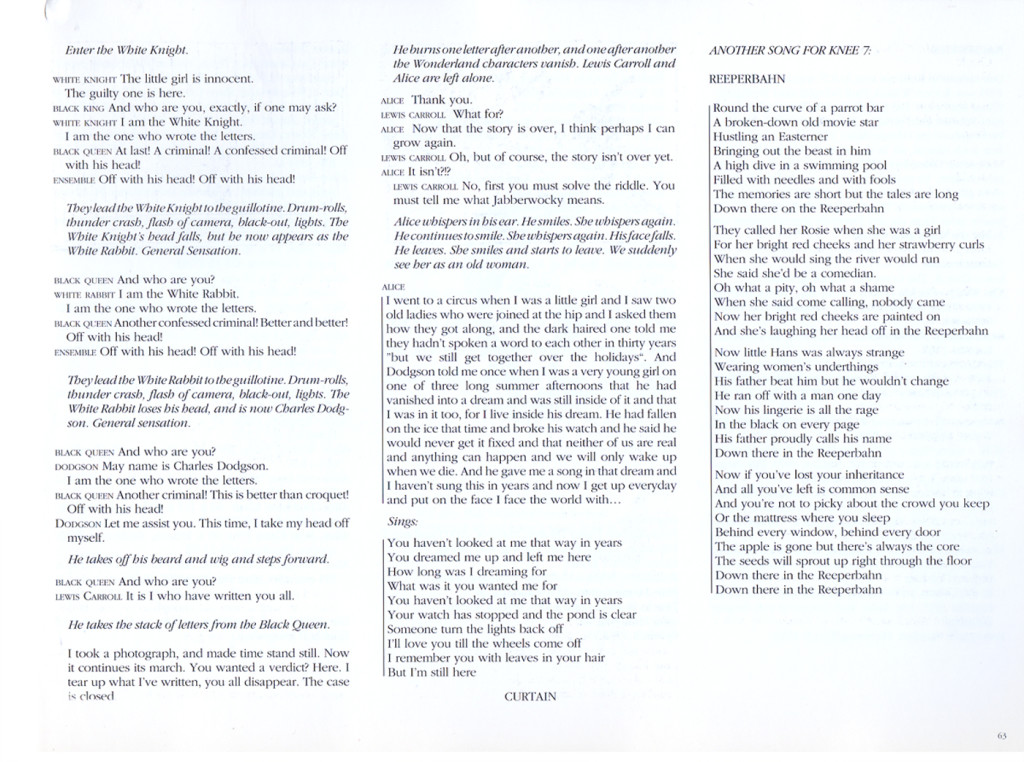 29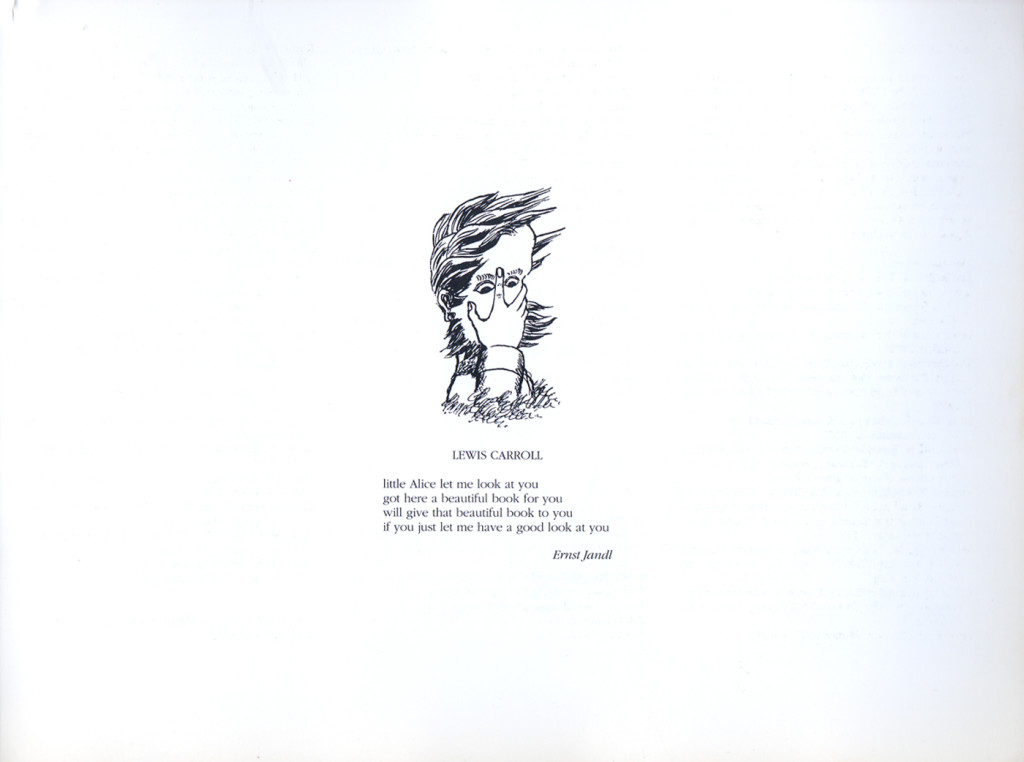 30
Art Art &Commentary 23 Mar 2013 04:23 am
Fred's Art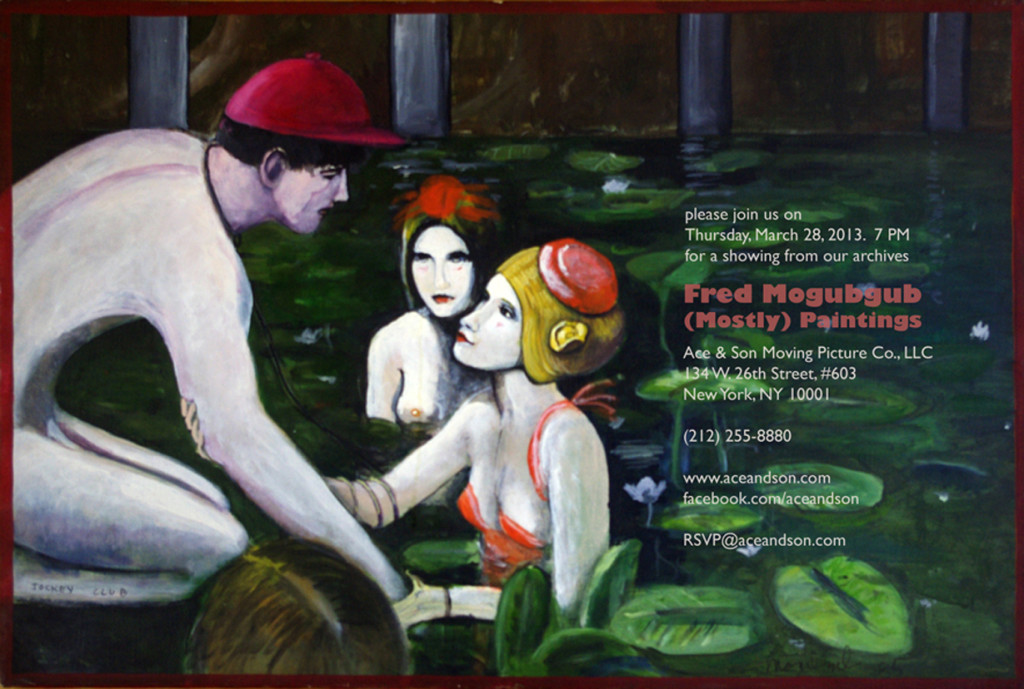 I can't think of many artists who have supporters as solid as is Richard O'Connor toward the brilliant artist, Fred Mogubgub. Certainly Fred deserved and deserves the attention and support and pleased I am to see it given.
Richard will exhibit some of Fred's bits of genius in the studio of Ace and Son. This coming Thursday, March 28th at Ace & Son. 7pm. RSVP@aceandson.com

_____________________________

How to Animate the Fleischer Way
Ignacio Carlos Ochoa recently placed this video on his blog. He said he wasn't familiar with it. I saw the video about a year ago and thought it really nicely done. I'm not sure why I didn't share it back then, but Ignacio's comments make me feel like I should post it now, as he has already done. (By the way, his is a good blog and always worth a visit. Keep it in your eyesight; I put it on my sidebar.)
_____________________________

Crood Reviews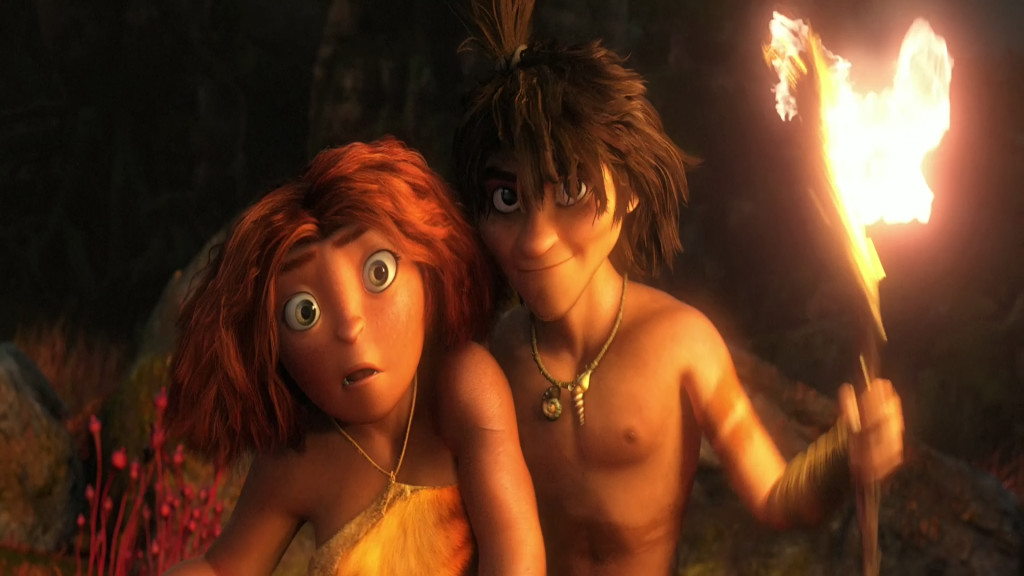 I guess Dreamworks' The Crood opened on Friday, yesterday. The reviews felt so after-the-fact that I almost didn't notice it in the NYTimes. The reviewer Neil Genzlinger wrote that "The Croods" is ". . . colorful and has an appealing central character and — who knows? — might even give the little ones something more challenging to think about than its tired main plot."
Not the sort of review one might hope for. It contines that ". . . the movie is at its most interesting and amusing when riffing on how cavemen might have reacted to new experiences and ideas, like fire and shoes."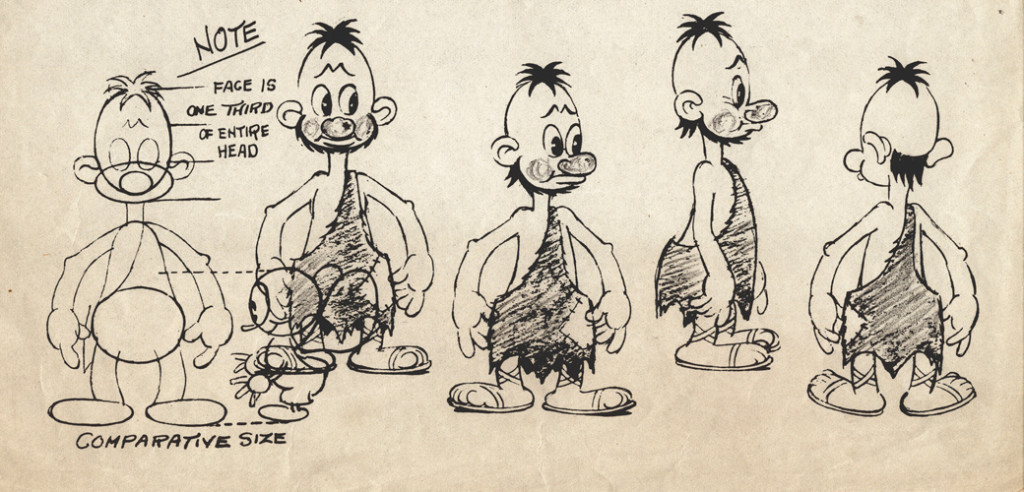 Flintstones . . . meet the Flintstones . . .
How many remember the Fleischer series called Stone Age? 12 shorts that couldn't keep the Fleischer brothers together.
Great ideas just keep living on. I was a bit surprised a while back when Iwent to a party for How to Train Your Dragon; Chris Sanders said he'd be going on to The Croods, which was having a bit of trouble getting started. I thought his talent will probably not be best exploited there. But I don't know. I can't review the movie until I see it; that will be on Tuesday – that I see it. I'll try to say something shortly thereafter. The film has to be better than Rise of the Guardians – talk about wasted material. I truly hope The Croods will be the bright spot of my coming Tuesday.
The NYTimes has a slide show about the design of the film. A violently colored watercolor toward the end of the slide show piqued my interest.
The review in the NY Daily News: "There's a peculiar violence in the comedy in this CG-animated family film, similar to watching a loud, slapstick football game played by extraordinarily ugly plastic figures."
"The film is best when speculating on the origins of human nature. Why, for instance, do we keep pets or love watching the horizon? When it gets past the Stone Age humor, this weird film manages to find some gentle revelations."
The NY Post writes: Nothing Prehysterical Here – 1 star – "I'd like to take back all those times I said Nicolas Cage was one of the most annoying actors on film. It turns out he's equally terrible when he's only on the soundtrack.
And yet Cage is the least of the problems with "The Croods" . . .
63% from Rotten Tomatoes. That's not too good. But then Oz the Great and Powerful got a 61% and has been the blockbuster these last two weeks.

_____________________________
Lutz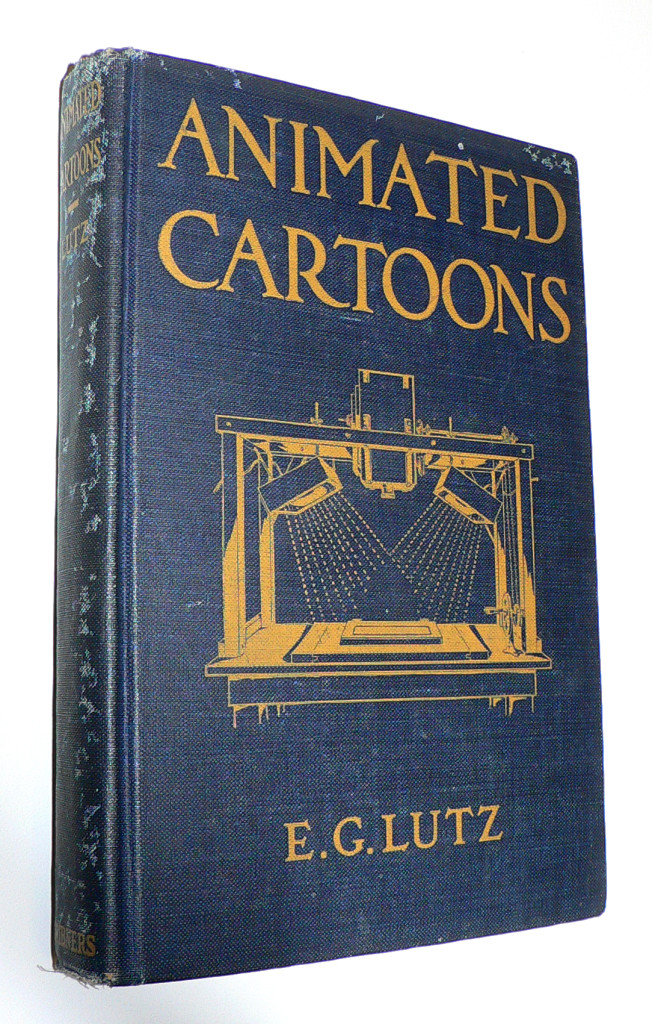 J.J. Sedelmaier has posted everything you want to know about the E.G. Lutz book, Animated Cartoons: How They Are Made (including a scan of the entire book).
The article, actually, is called How Walt Disney Used His Library Card, which is a more appropriate article, because it shows us other books that Disney probably checked out of his local library when growing up in Kansas City.
With some material borrowed from Mike Barrier's book, The Animated Man, we get a good picture of the young Mr. Disney staking out the world of the animated cartoon in the early thirties.

_____________________________

A New Face for an Old Effect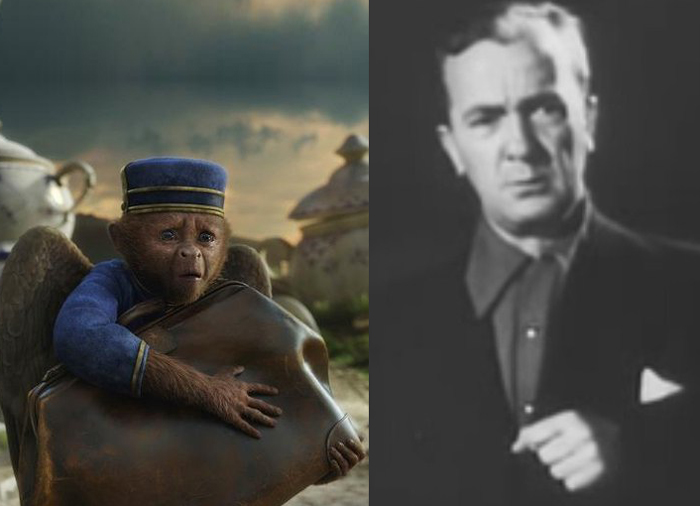 Finley, the flying monkey – Billy Bletcher with natural colored lips
Recently while reading Post Magazine in an article about the Effx for the new Wizard of Oz movie, Oz the Great and Powerful, I stumbled upon something interesting. Actually, it was only interesting because that same day I'd read a small piece in Mike Barrier's Hollywood Cartoons, and I found an interesting juxtaposition of the one story to the other.
According to Barrier's book, back in 1934 Disney had chosen a Silly Symphony to direct, The Golden Touch. It would be the last animated film he'd take credit for directing. Disney had the two best animators of the day, Norm Ferguson and Freddie Moore scheduled to do all the animation in the film. A lot of time was given to every stage of this movie. When it came time to record Billy Bletcher as King Midas, they painted his lips white and filmed him so that Ferguson could use his lips in animating the character. The animation took a particularly long time and didn't go well. Disney, himself, called the film "a tremendous flop."
They didn't paint his lips white, but they did photograph Walt Disney acting as the voice of Mickey Mouse when he did the track for "The Pointer." The stills were used by Frank Thomas for the one big dialogue scene in the short, and Frank spoke several times, when I knew him, of this tactic.
Jump almost 80 years to shooting the monkey sidekick of the Wizard, James Franco, as he travels down the yellow brick road, seeking to become the Wizard of Oz. The two of them have a long conversation. The film's visual effects supervisor Scott Stokdyk talks about the flying monkey partner of James Franco's wizard.
"Finley is the monkey who becomes Oz's companion on the journey. He's played by Zach Braff. The modern way for doing a CG character is to have them on-set, interacting actor to actor, and then paint out the stand-in actor and replace him with CG. We tried to do that whenever we could. But our CG Finley was three-feet-tall and had wings, could fly around, and was very active. So we couldn't put Zach's face where the monkey's was."
"We came up with this thing called 'puppet cam.' We had a puppet with a rod, and a monitor and camera on the end of it. We had Zach in the same booth that Joey was in, and he was interacting. We set up a virtual video conference, but it was executed through a monitor on a stick on-set. James had an ear rig, and he could talk to Zach, but was looking at a video monitor on a stick, put in the place of where the monkey's head would be. And in the monitor he'd see Zach's head in the booth. It gave us a proxy for having Zack on-set with his head in the right place."
All the time that has passed and not much has changed. They don't paint Zach Braff's lips white, but they do paste his video image onto a cardboard puppet on set. It all amounts to the same thing; it just costs a lot more money.
As a matter of fact I also think about the cardboard cutouts that James Baskett dealt with when shooting the live action sequences for Song of the South. It sounds very similar to what they did on the new movie.

_____________________________

ASIFA East Festival Judging Screenings
This week several nights will be devoted to judging the entries for the ASIFA East Festival. Remember that all members of ASIFA East are eligible to vote for the awards from the films to be screened. Get out the vote.
There will be four screenings:
1. Wed., March 27th – 7pm – Student films
2. Thurs., Mar 28th – 7pm – Commissioned Films
3. Fri., March 29th – 7pm – Experimental Films
4. Tues., April 2nd – 7pm – Independent Films
These are the films competing: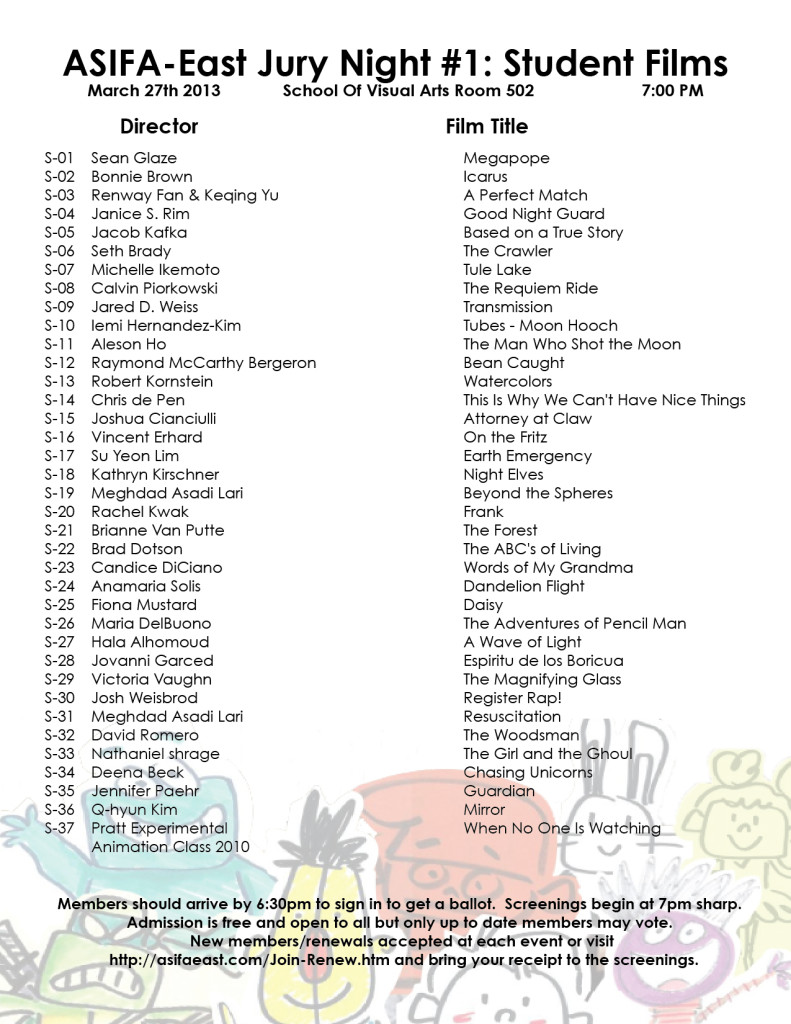 1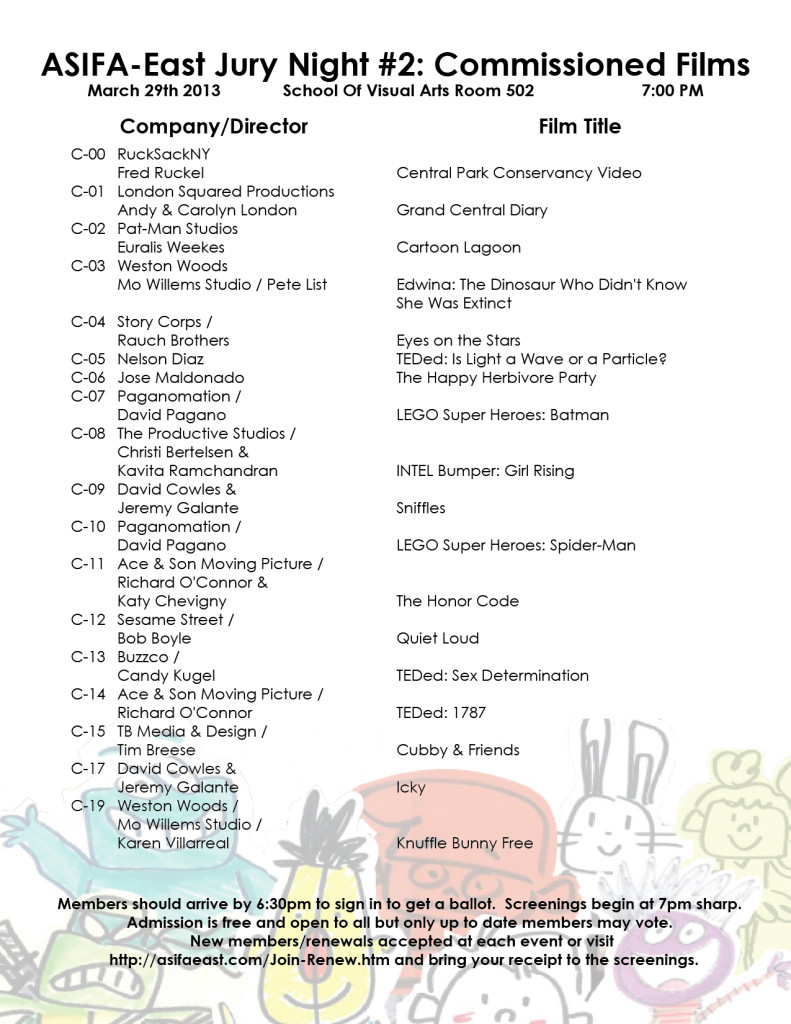 2

(click on any page to enlarge for legibility.)
_____________________________
Proposed Production Routines
As an extra added attraction today, here's a paper that was distributed at the Disney studio in early 1934, which outlines how their productions will move forward through the studio. They're merely trying to set up some kind of organization, and they start by telling everyone how it will operate.
This document came from someone who would like to remain anonymous, but we thank him, just the same.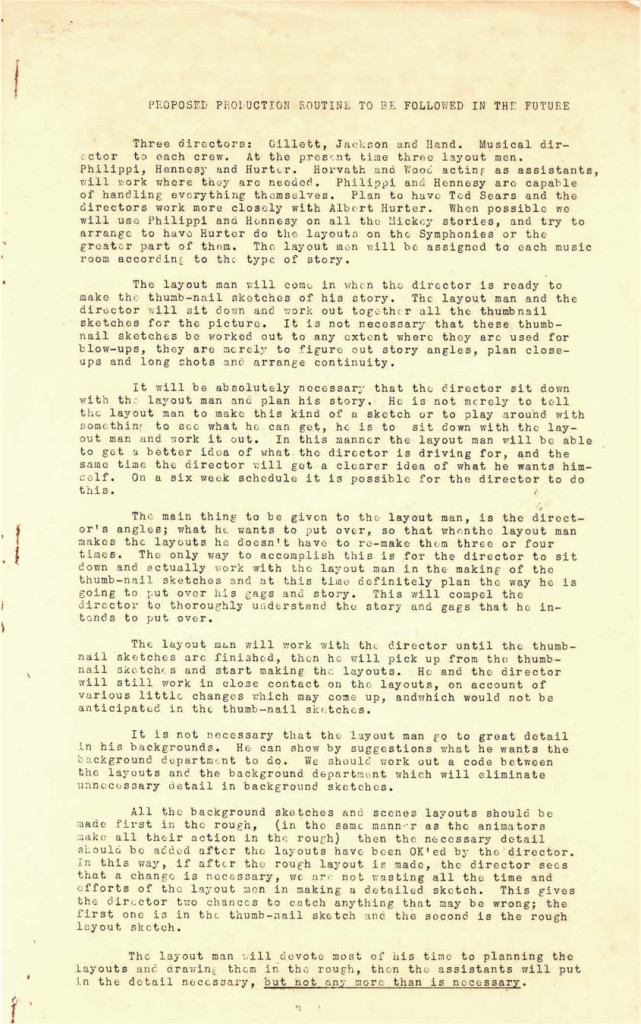 1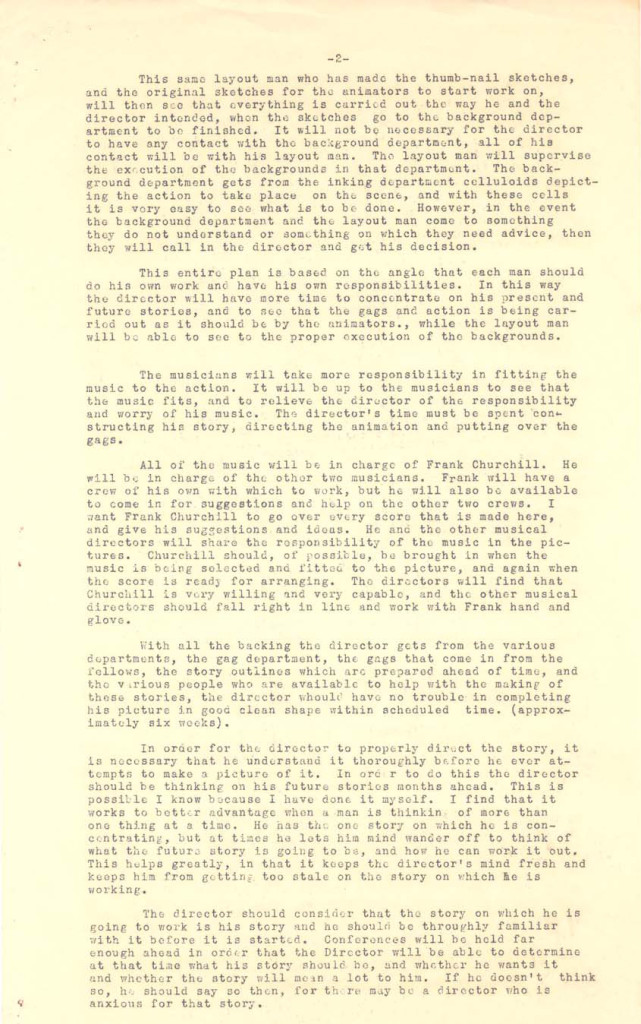 2
Art Art &Bill Peckmann &Illustration 22 Mar 2013 03:52 am
Maynard Dixon was a wonderful artist of the old West. His beautiful landscapes, his extraordinary posing of the figures in those landscapes, his ability to connect us to the scenes he so beautifully creates are strong reasons for caring deeply about his art. Bill Peckmann has this book, and he shared it with me/us. Is there anything more I need say? I hope you enjoy this artwork as well as do I
Here are Bill's comments:
This book of Maynard Dixon's wonderful western art is not exactly a coffee table book, at 9 x 6, it's more like a night stand book, but don't let its' bantam size fool you, it packs a very potent punch! This well written, perfectly researched and very enjoyable to read biography by Donald J. Hagerty, has it all. Profusely illustrated, with lots of pictures that I've never seen before. (The best part about that, is the fact that the illo's are in sync with the text, you read about something and there's a picture right there to illustrate the point. That doesn't happen that often in books.) The price is a steal on Amazon, so whether you are a fan and have all of Dixon's exceptional, well worth, over sized art books, or, you are new to the art of Maynard Dixon but want to find out what the noise is about, this IMHO is THE book to get!

Here are some of the illustrations that appear in the book. If you remember that Dixon was born in 1875 and then look at the dates of the illustrations, you'll see what this mostly self-taught artist was capable of doing at a very young age.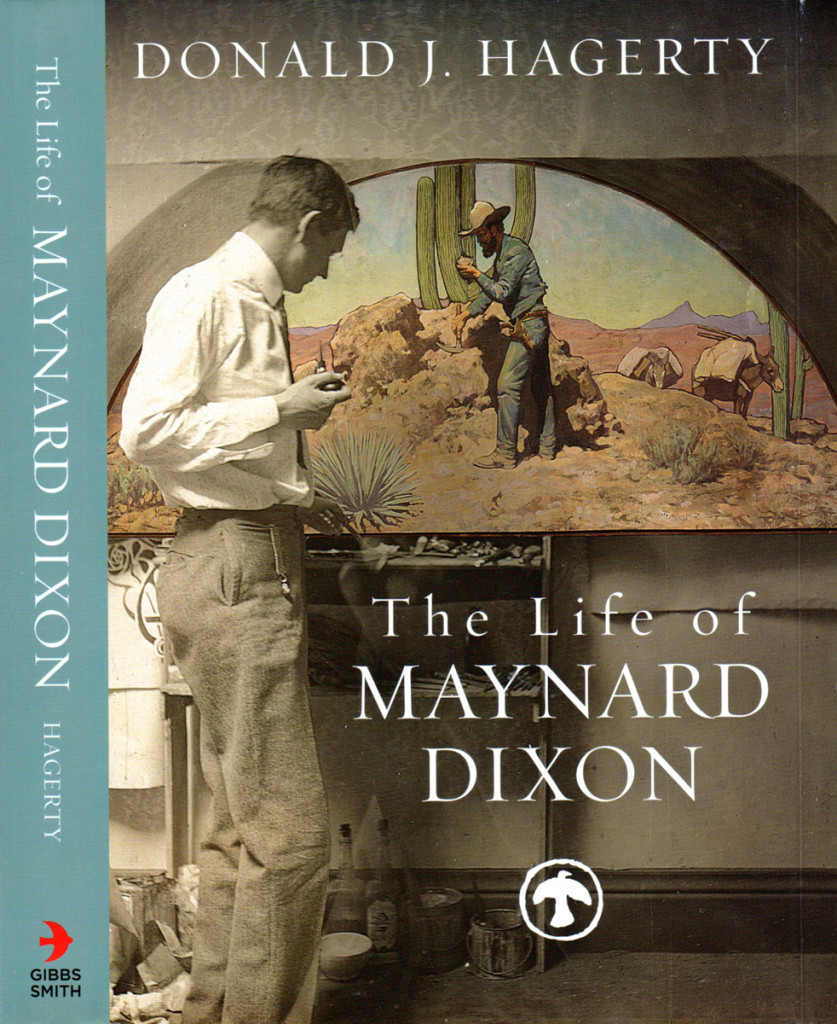 1
Here is the deftly done cover design, a composite of
a sepia photo of MD and one of his works in color.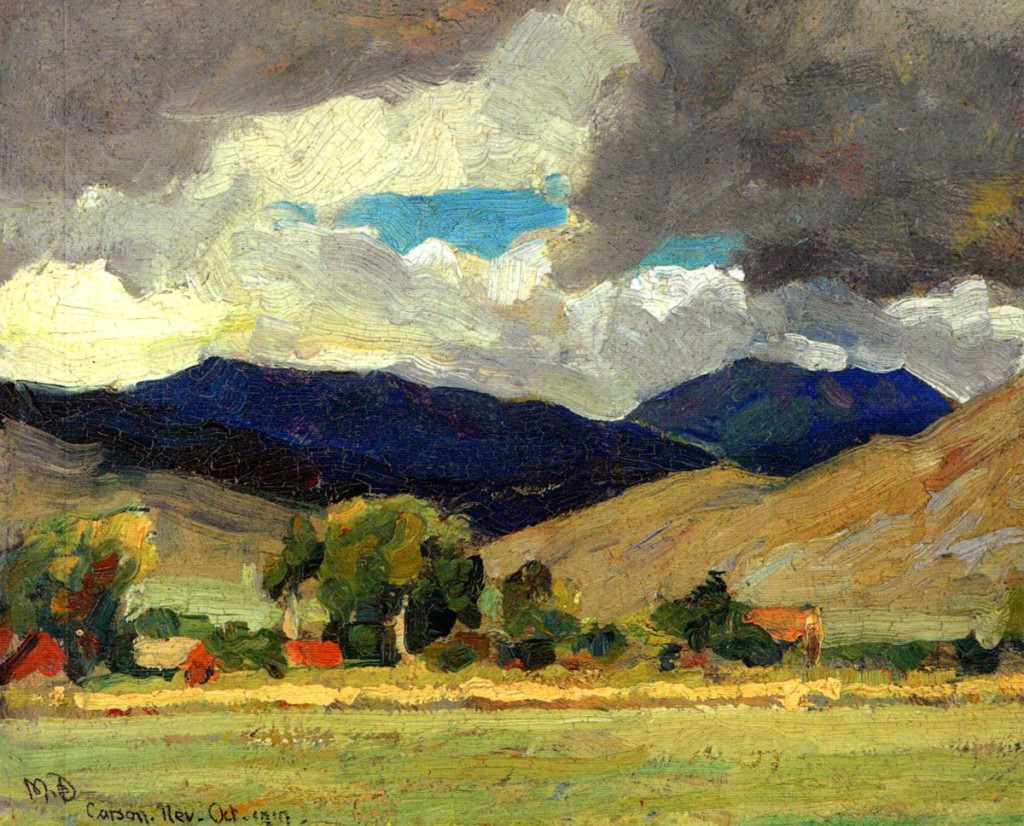 2
Carson, Nevada (Oct 1917)
A Dixon oil sketch that appears on the book's back cover.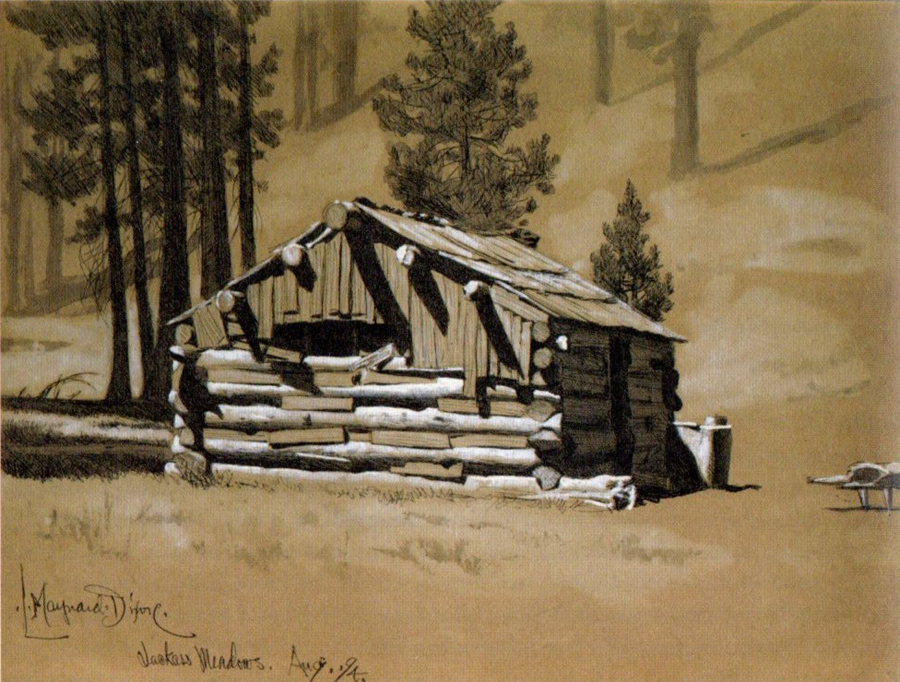 Jackass Meadows (1894)
Pencil and pastel on paper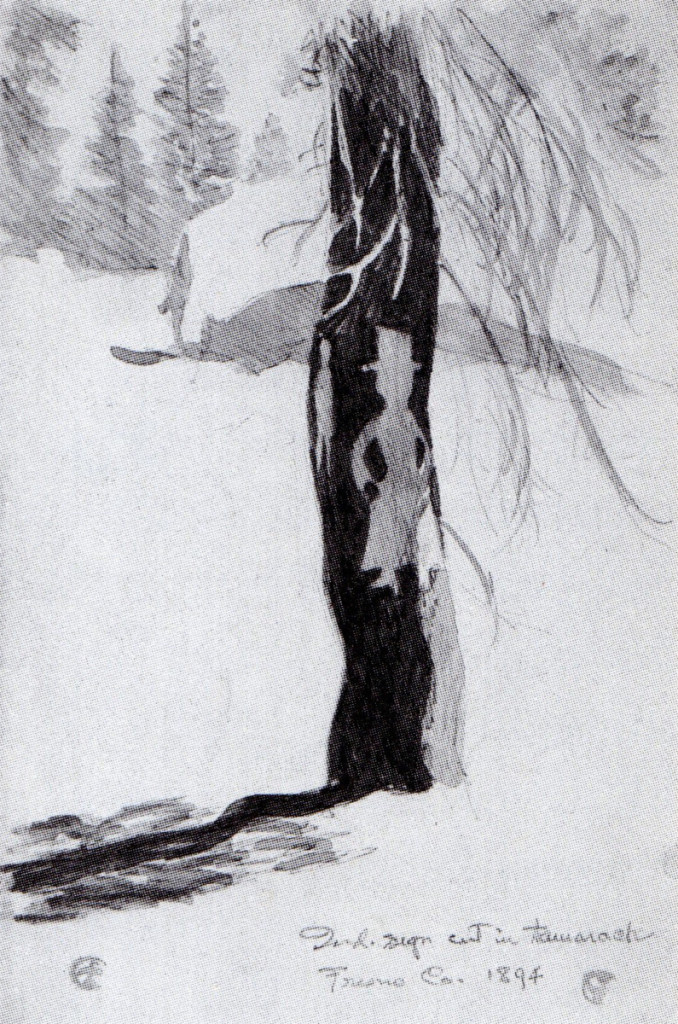 4a
Indian Sign (1893)
Pen & ink on paper
One of my favorite Dixon sketches. It's a haunting
piece of art, a sketch of another work of art.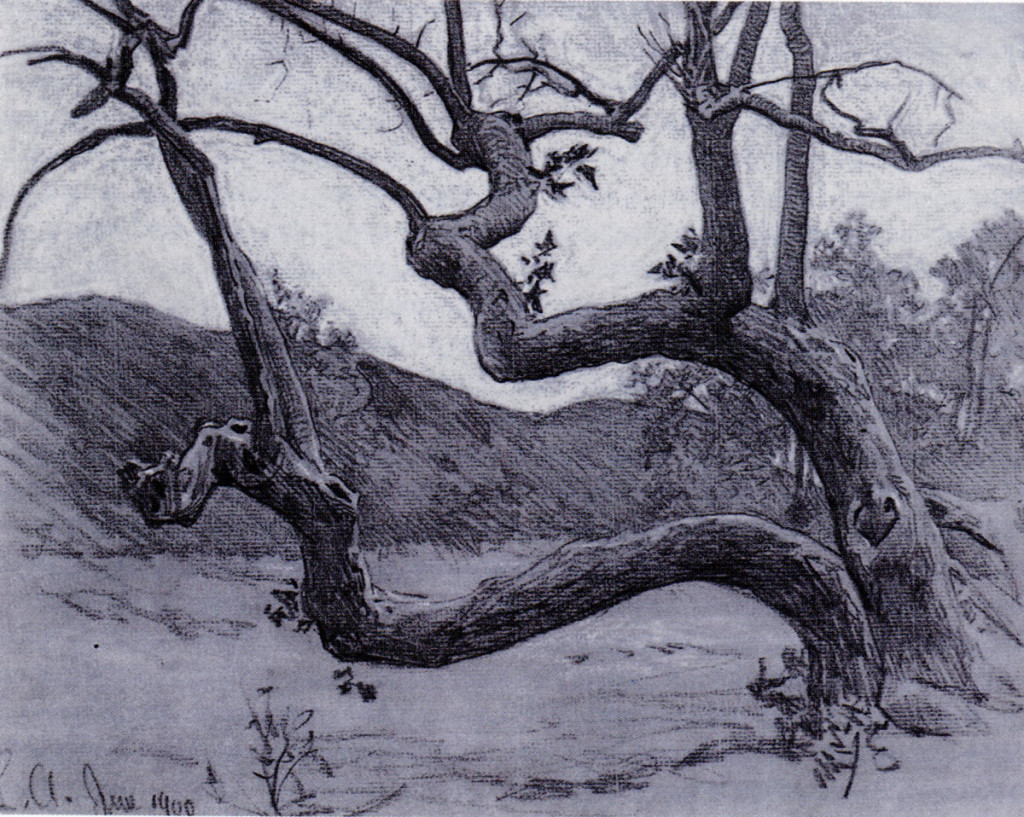 4b
Sycamore, El Alisal (1900)
Pencil and charcoal on paper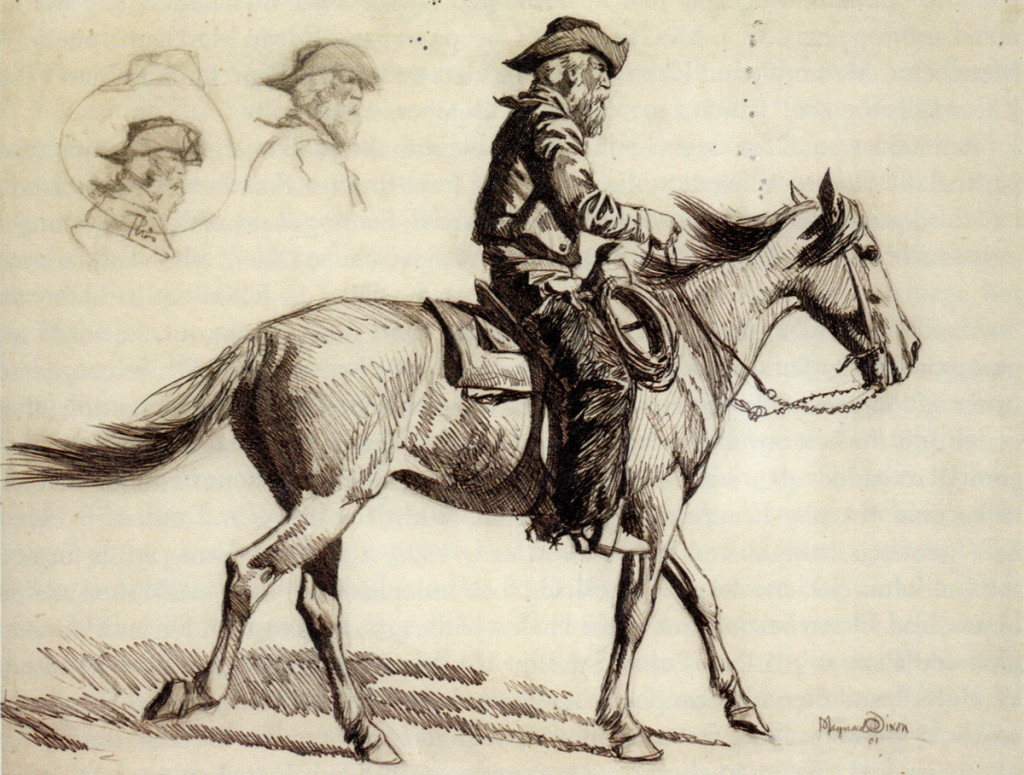 6
Oregon Cowboy (1901)
pencil and pen & ink on paper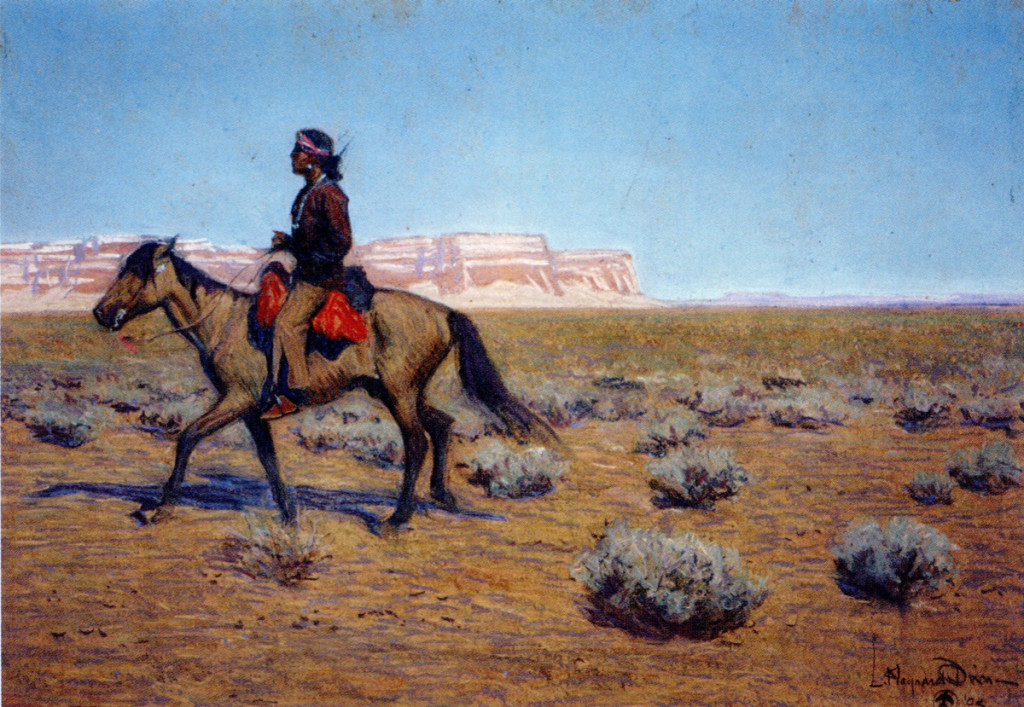 7
Indian on Horseback (1903)
Pastel on paper
This sketch done in 1903 looks like it came out of a 1950′s magazine.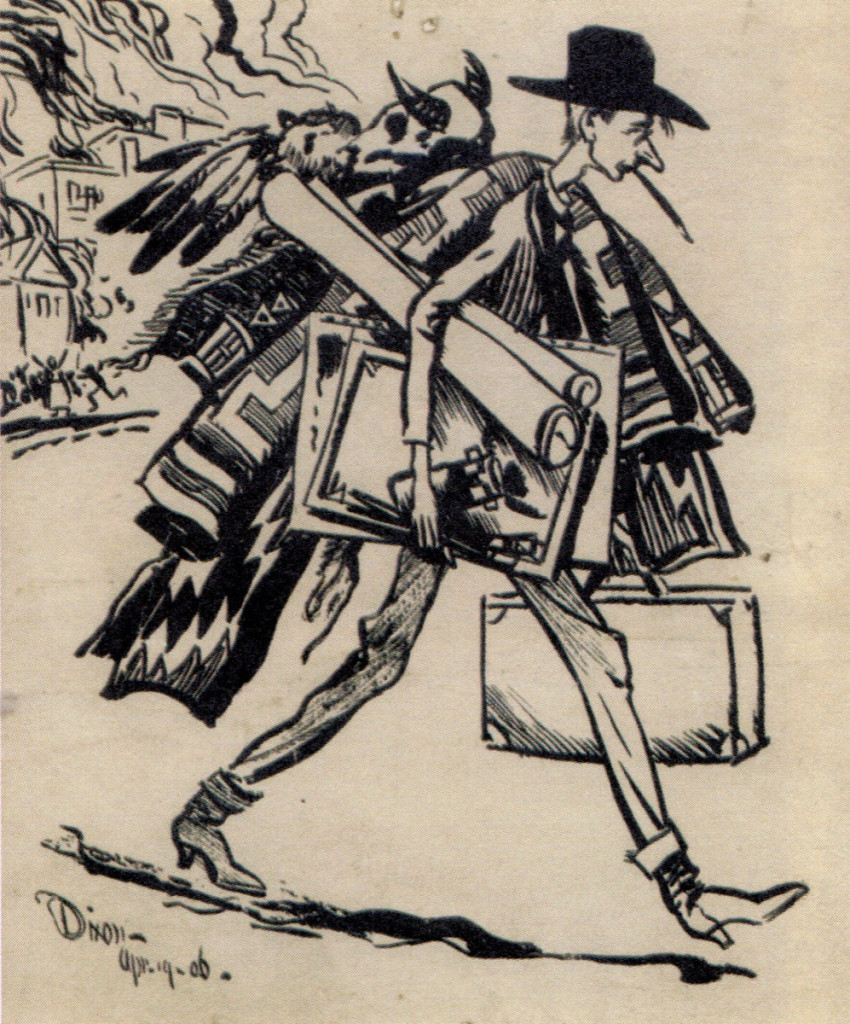 8
Fire and Earthquake (1906)
ink on paper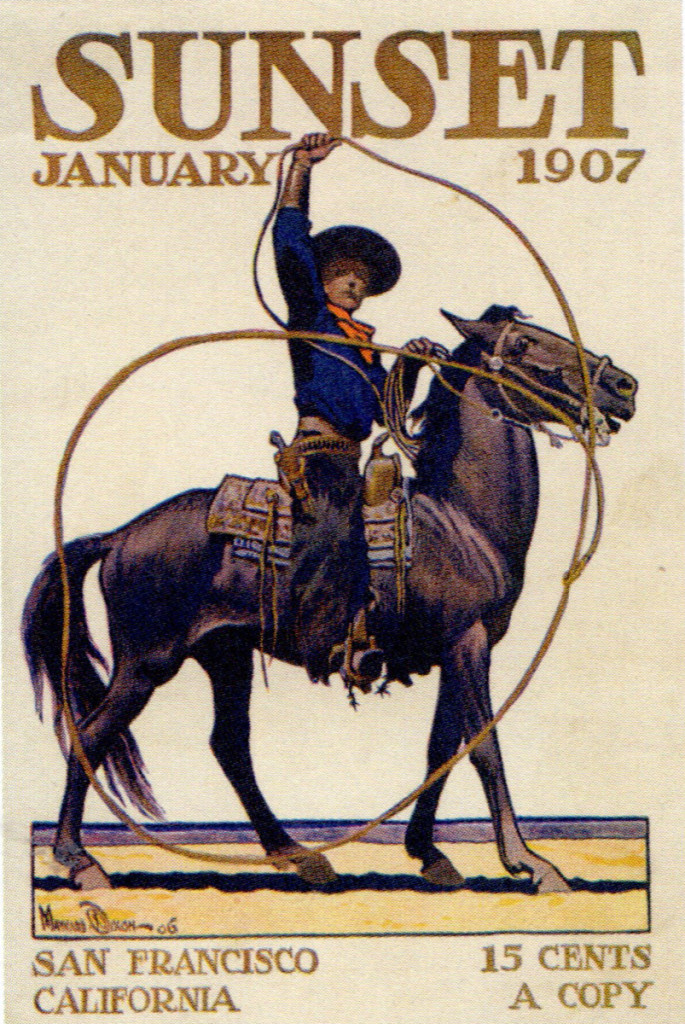 9
Sunset Magazine (1907)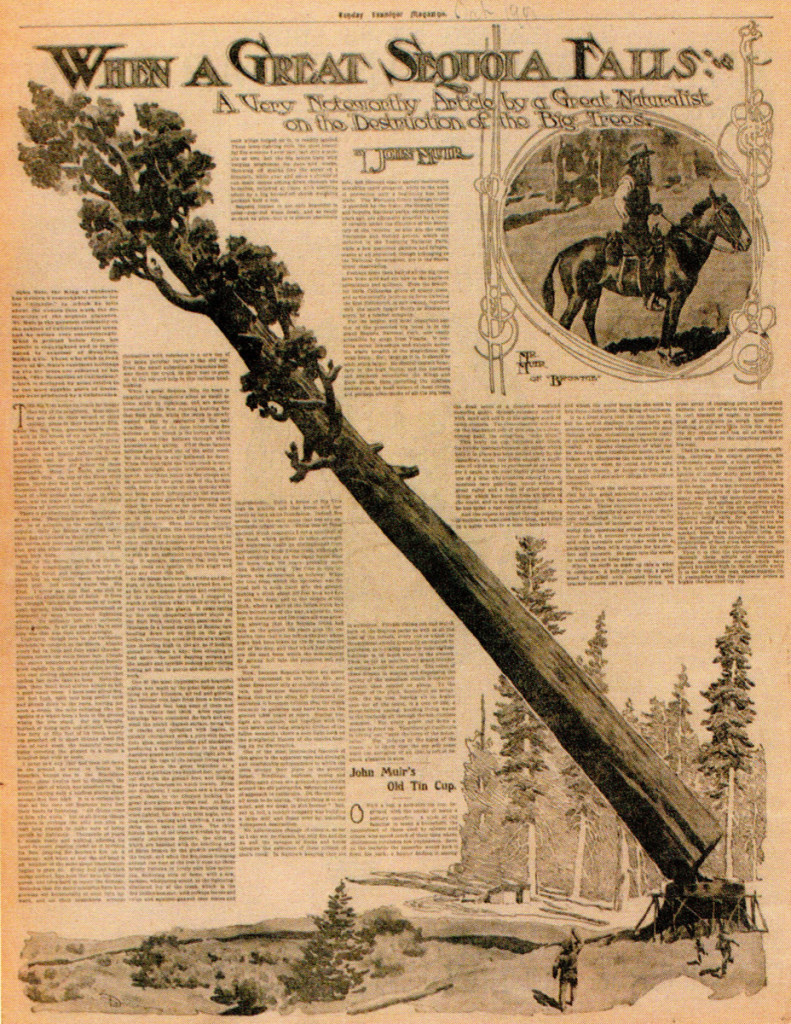 10b
When a Giant Sequoia Falls (1907)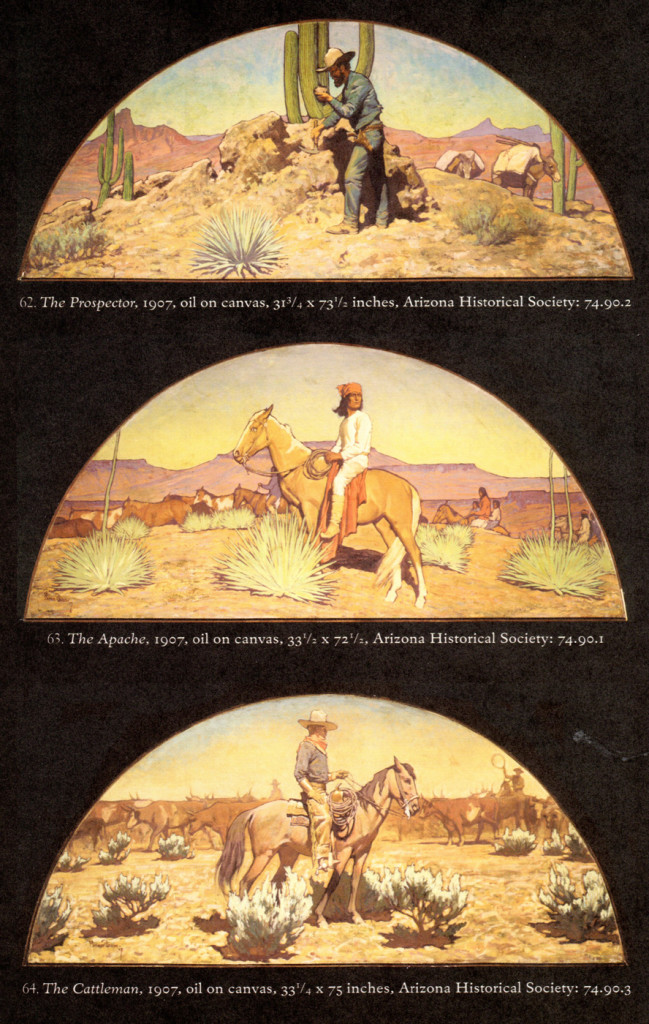 11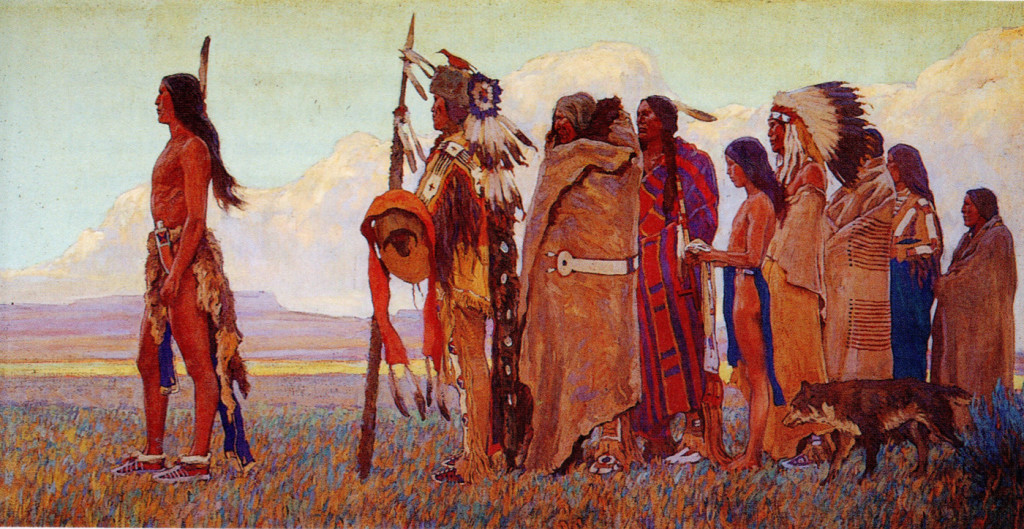 14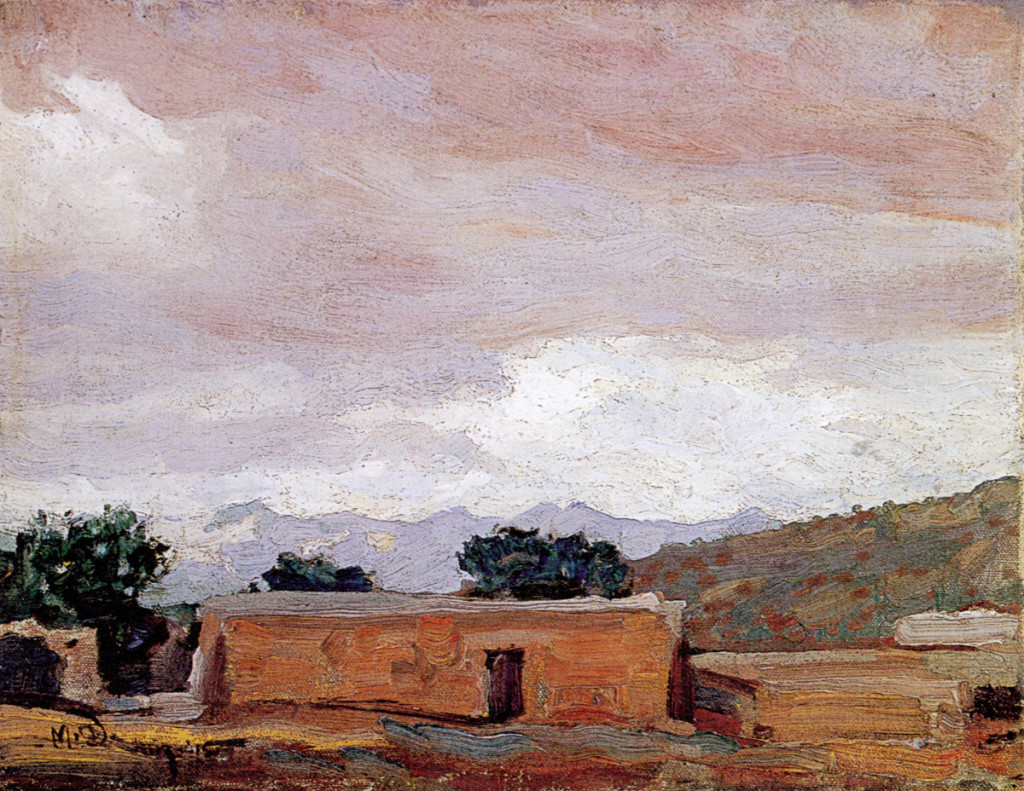 15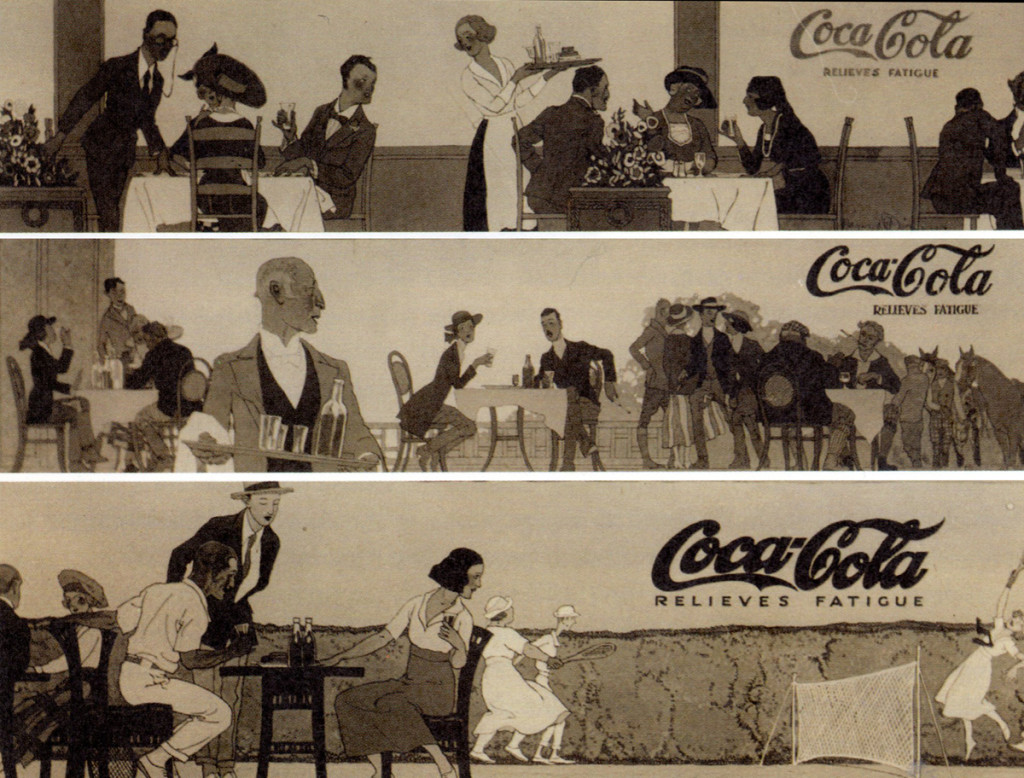 16

17

18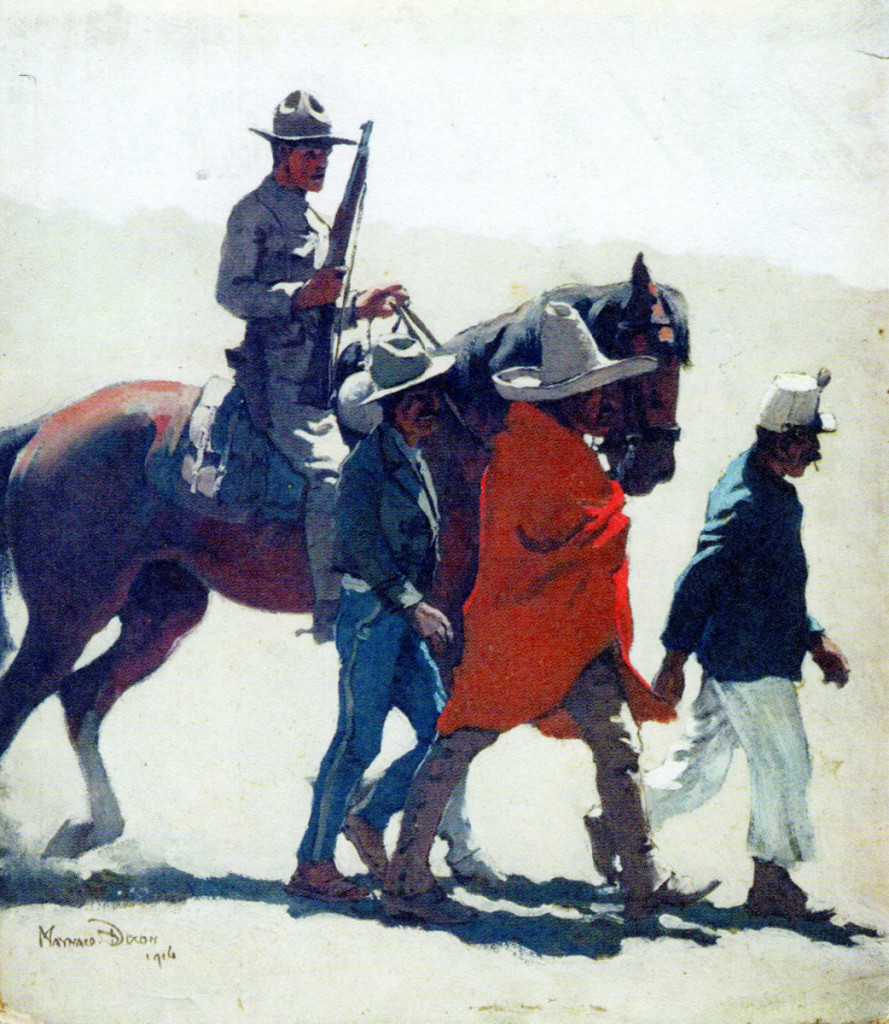 19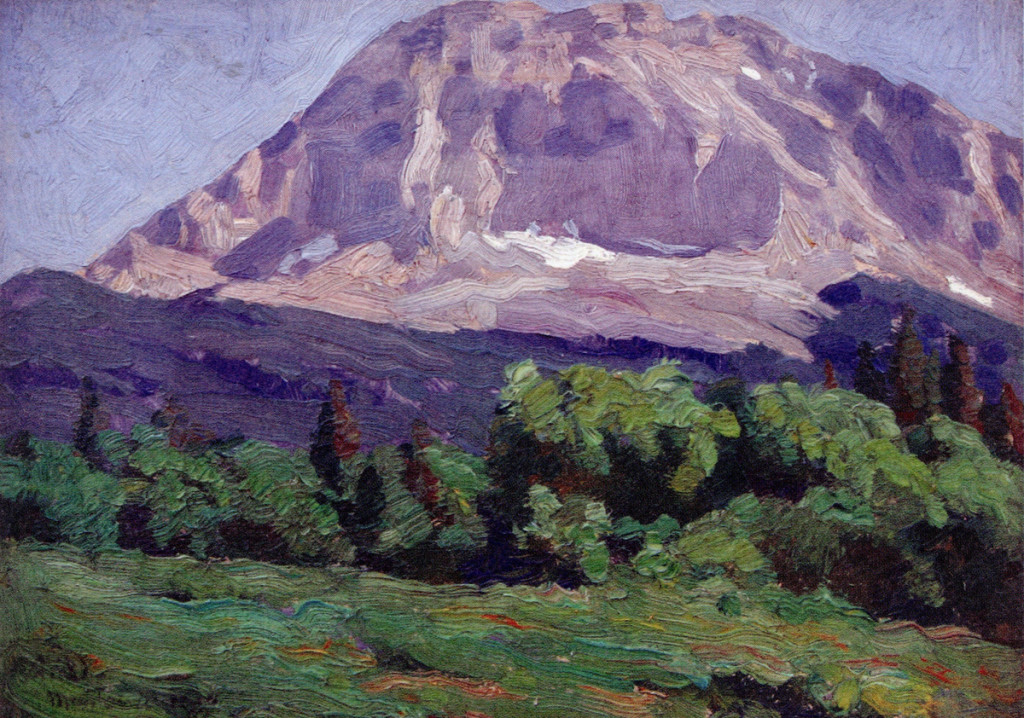 20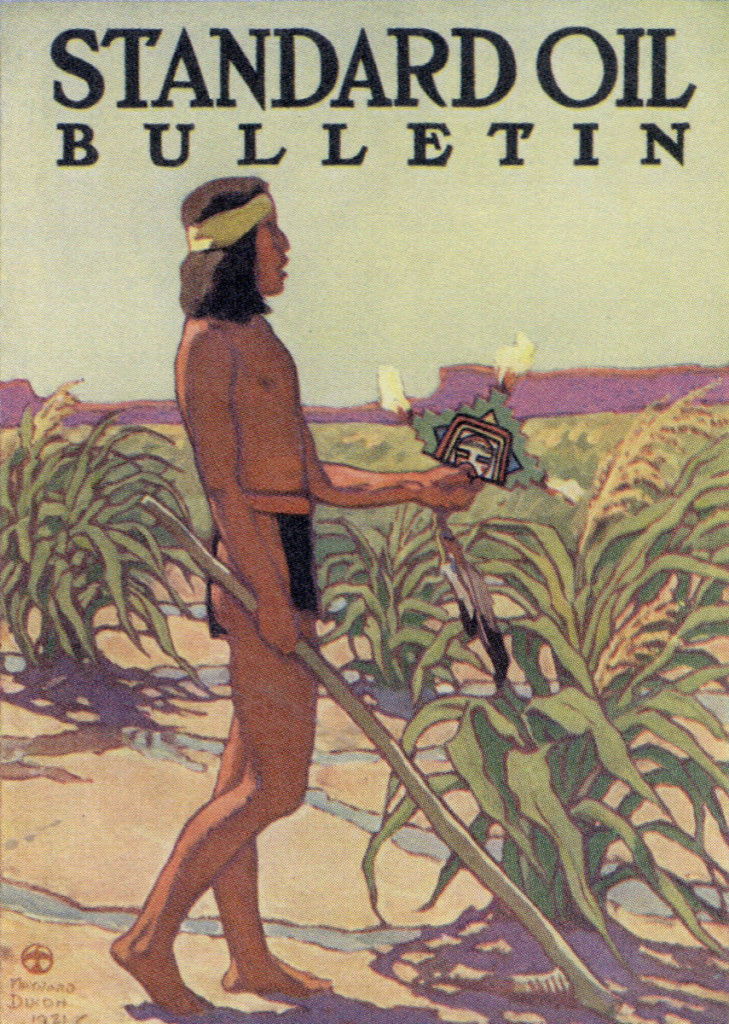 21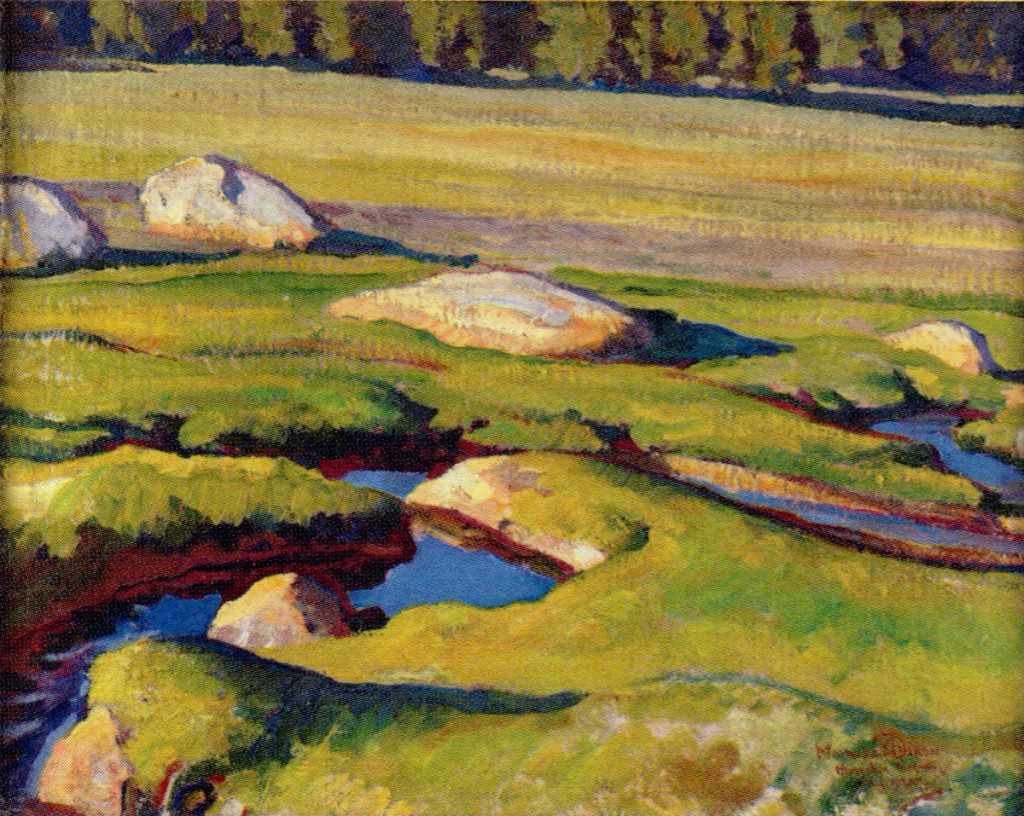 22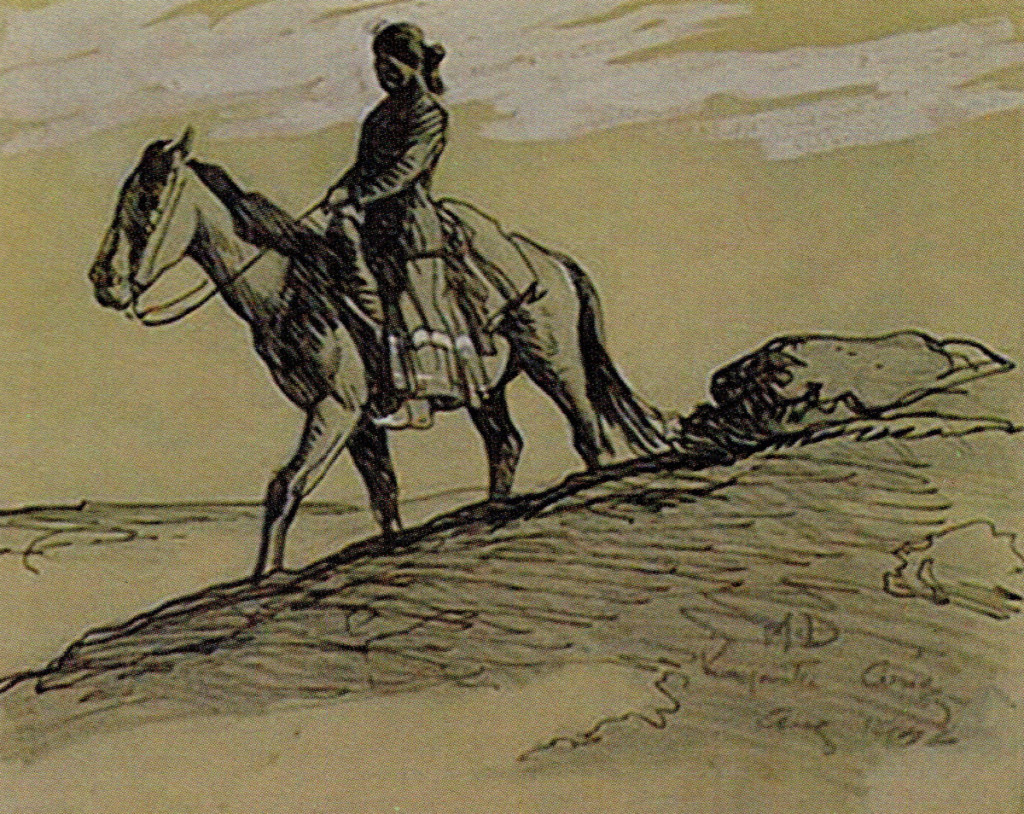 23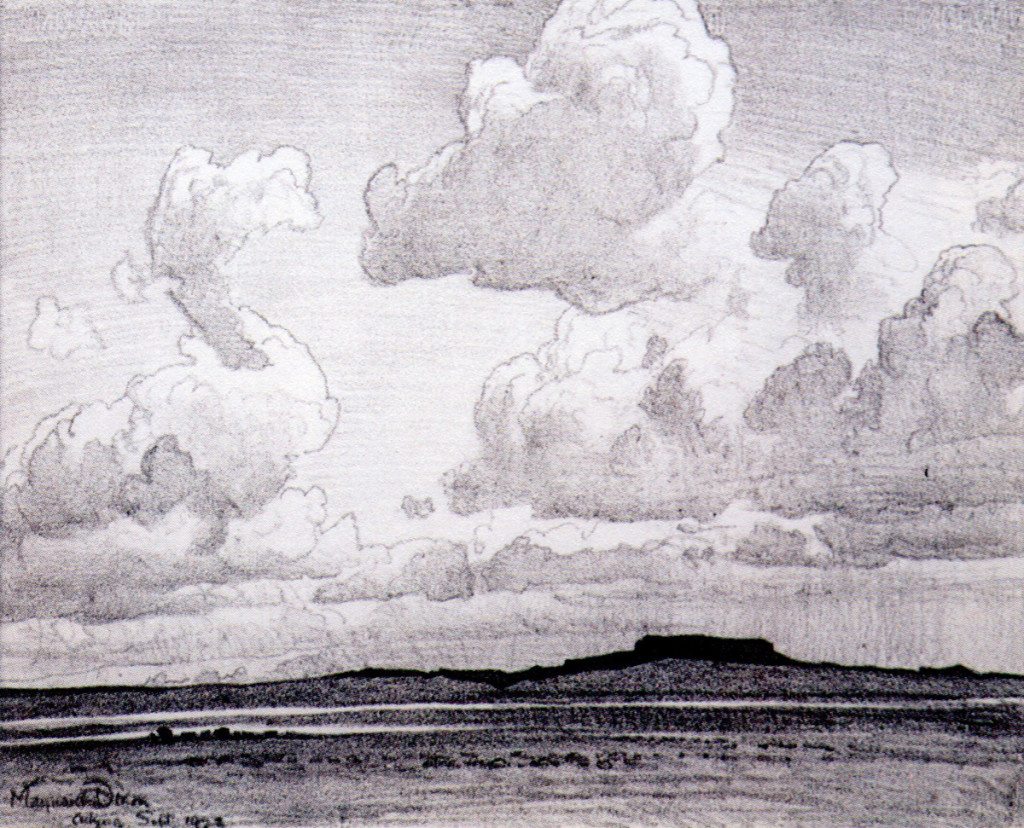 24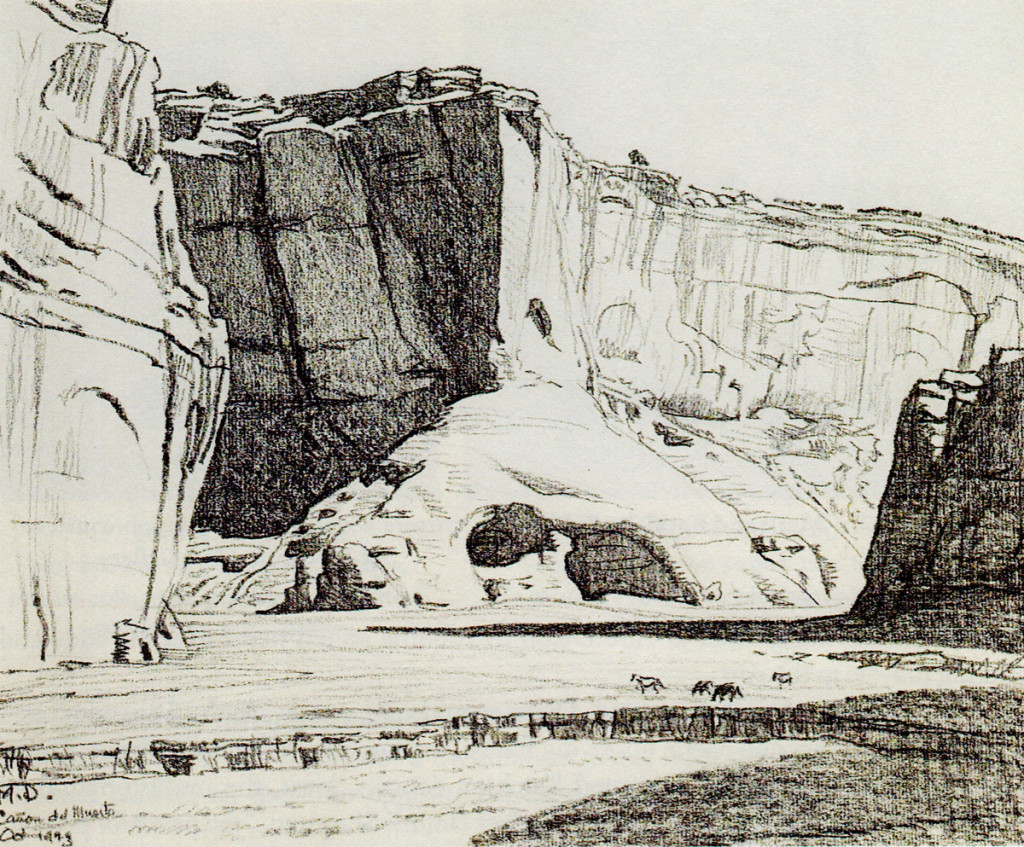 25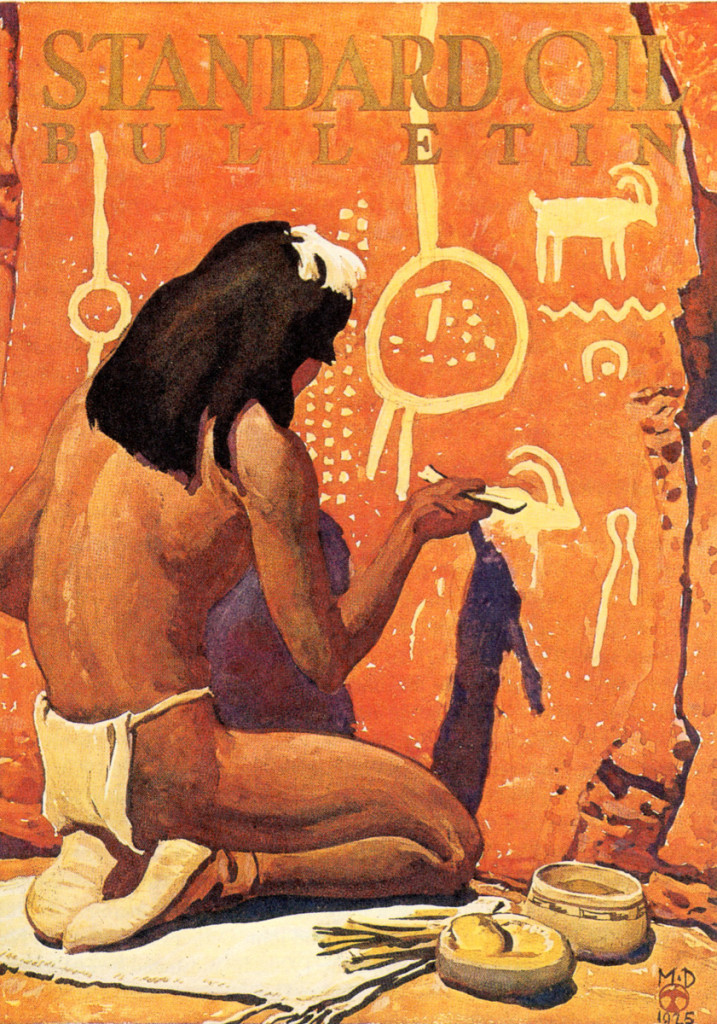 26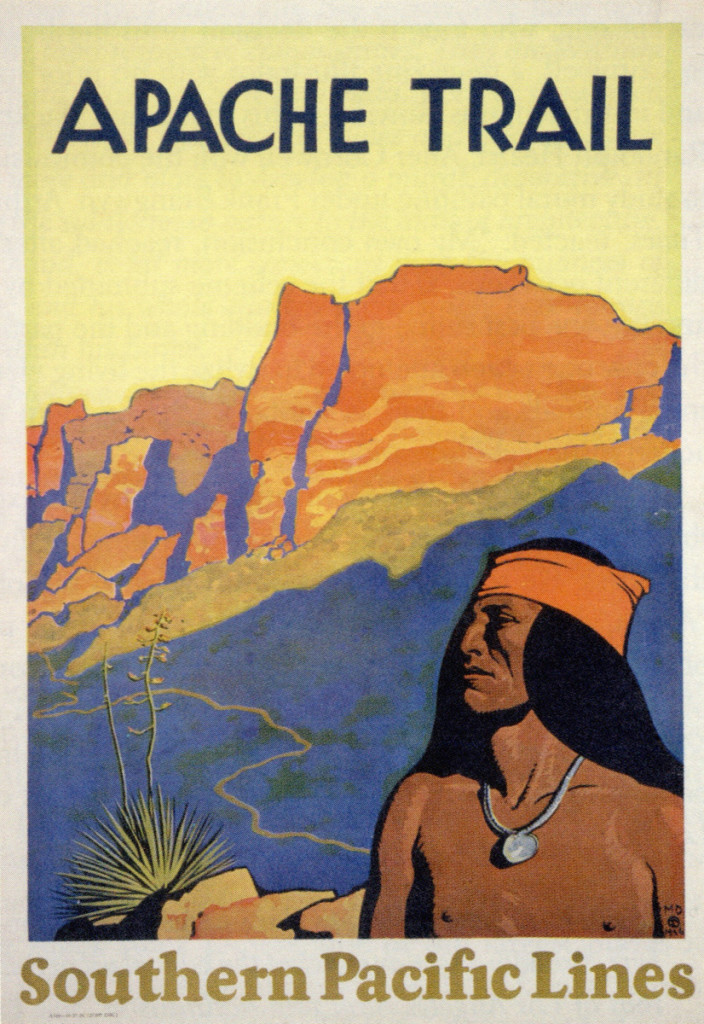 27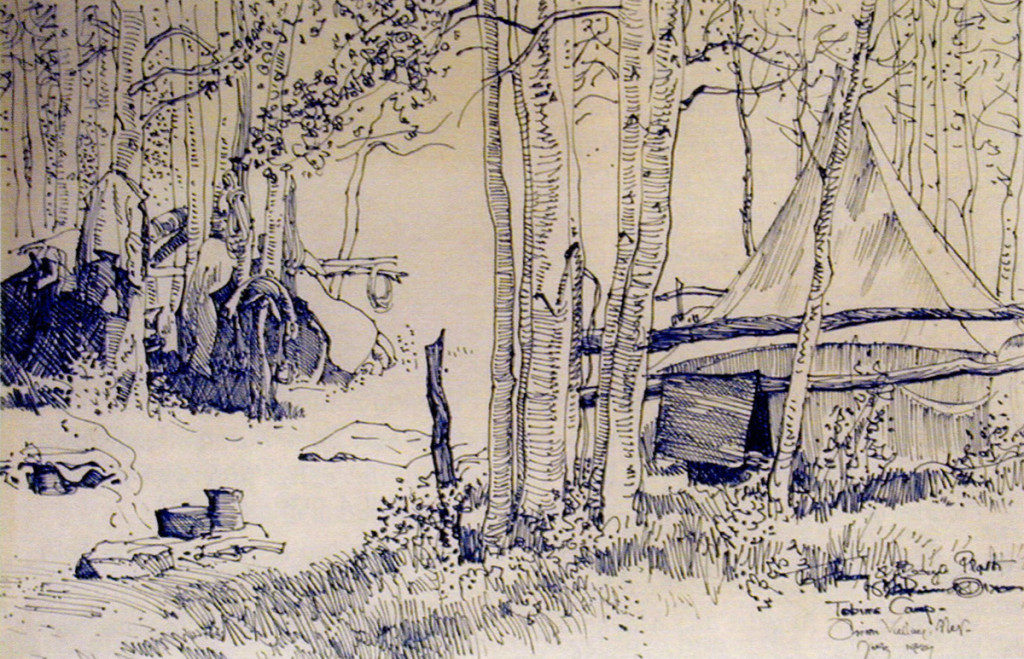 28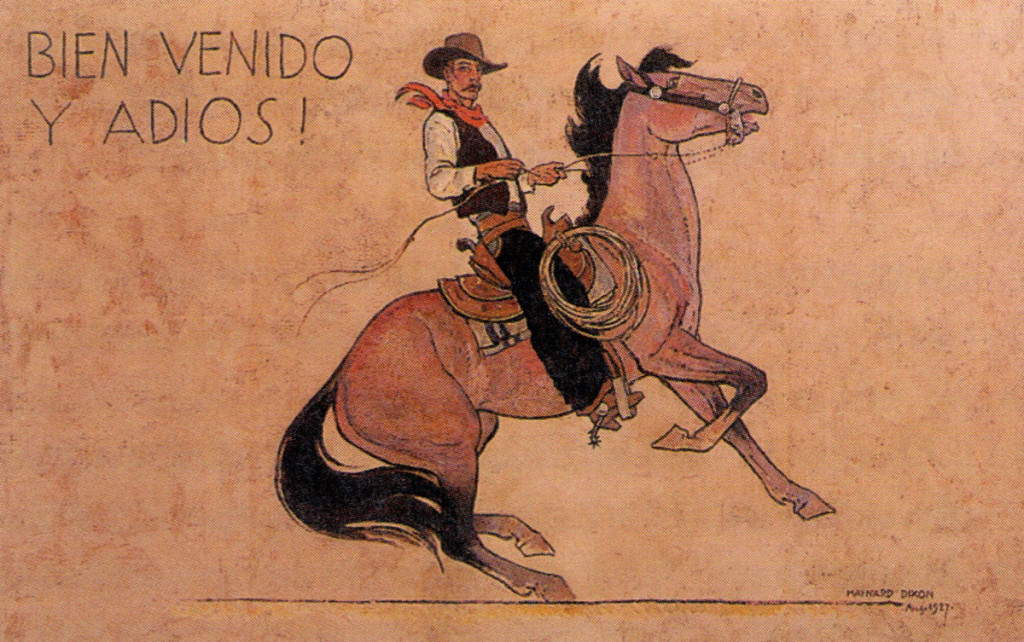 29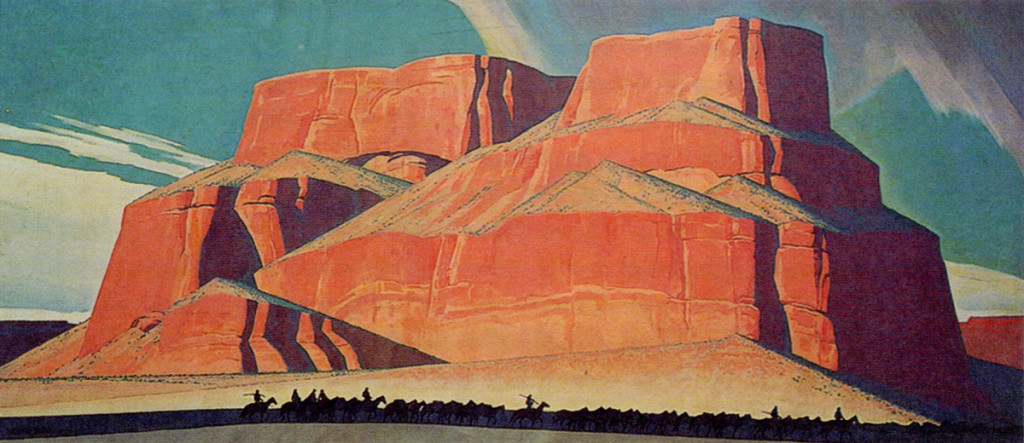 30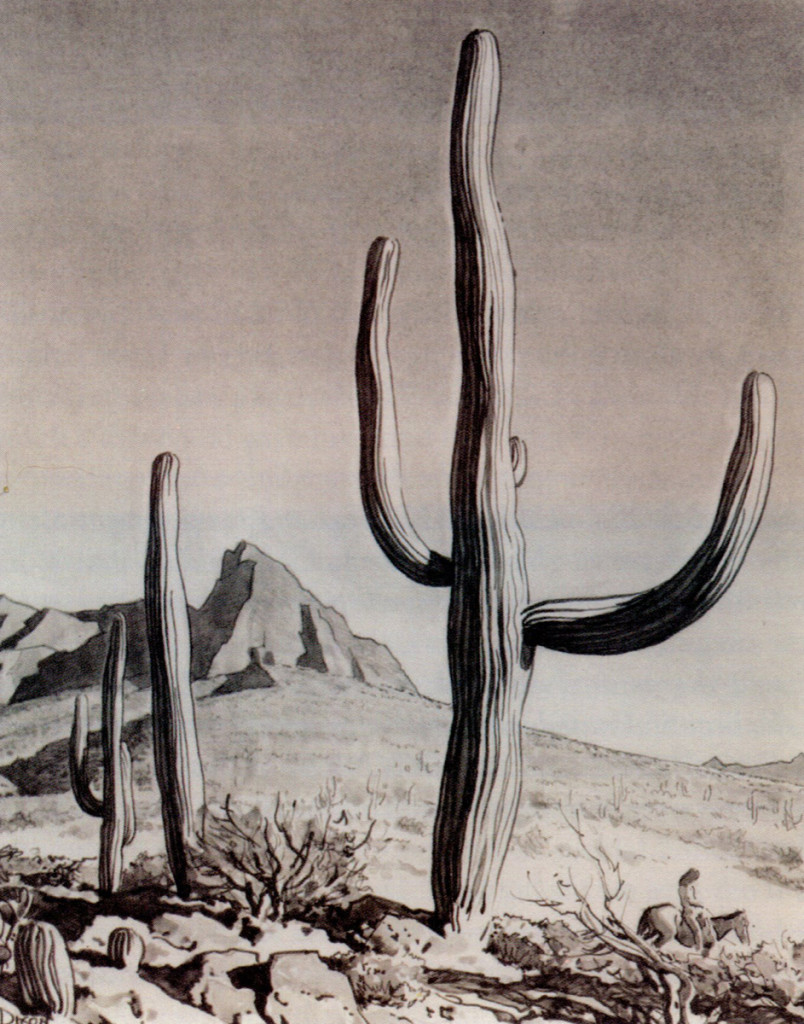 31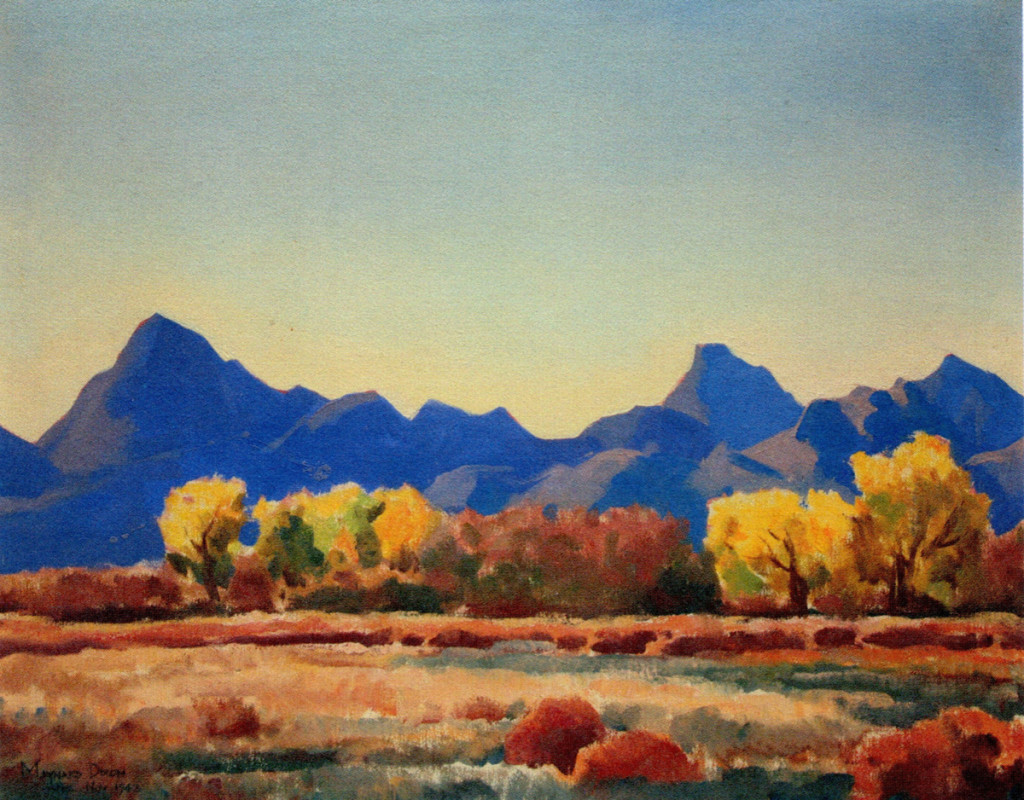 32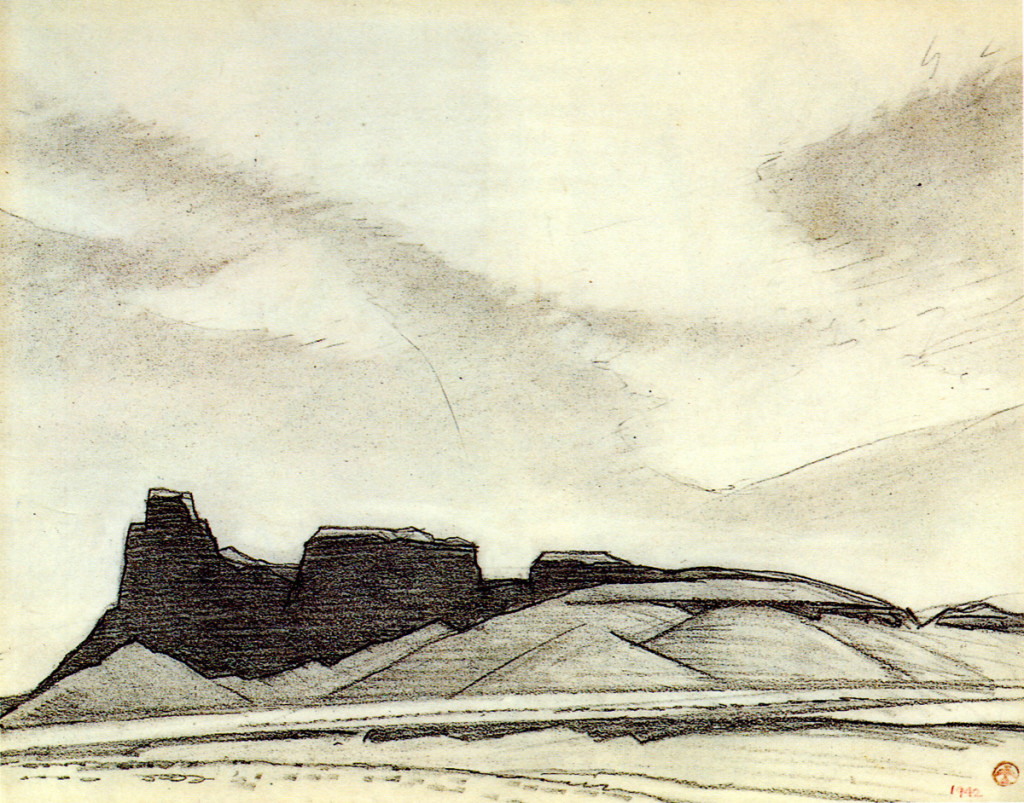 33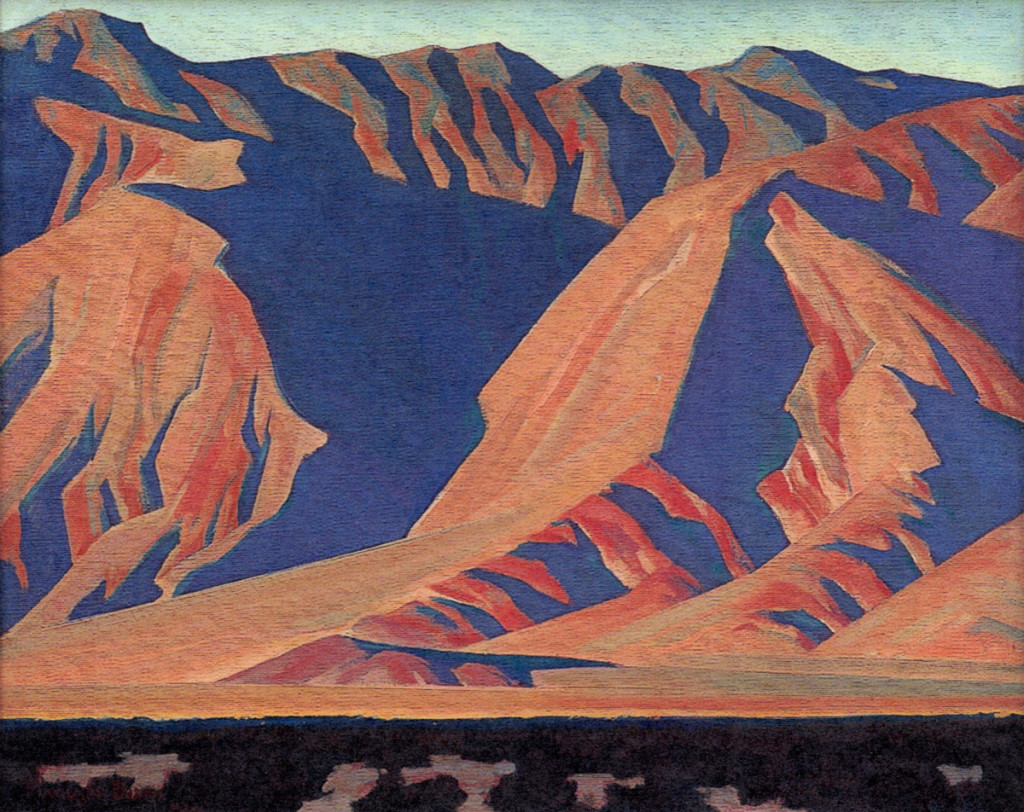 34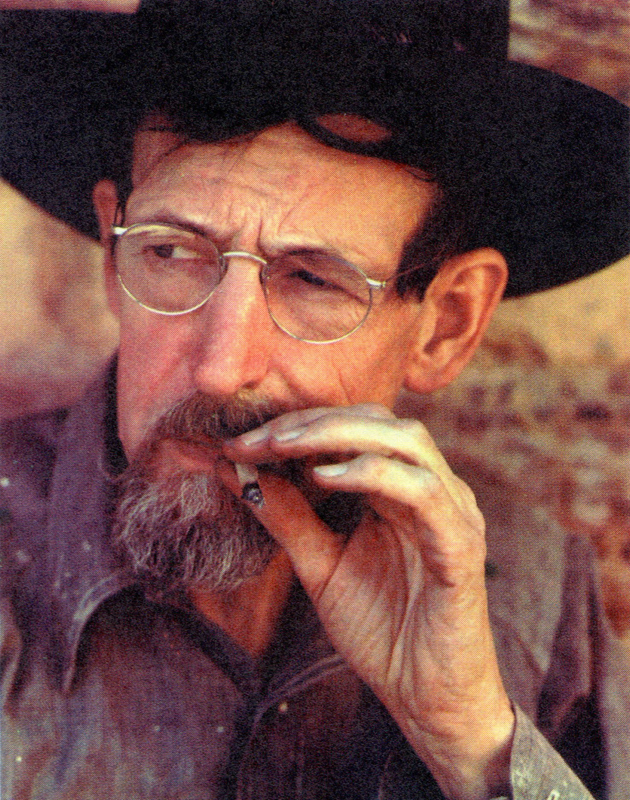 35
Finally a portraitofte artist, himself, around 1943
Animation &Art Art 13 Jan 2013 06:58 am
- Two of my favorite friends in the NY animation community are Lisa Crafts and Ken Brown. These two guys spend a lifetime making art and making art of animation (among other media). They both have different ways of doing it and they both have an simpatico art that supports the other. It's a treasure just to visit them.
Ken, this weekend, opened an art exhibit. It was at your typical gallery; it was at a Mac service center. A big sales shop of a place with monitors, printers, laptops and other hardware all about the art. I went yesterday to this opening and brought my camera to give you an idea of what was going on.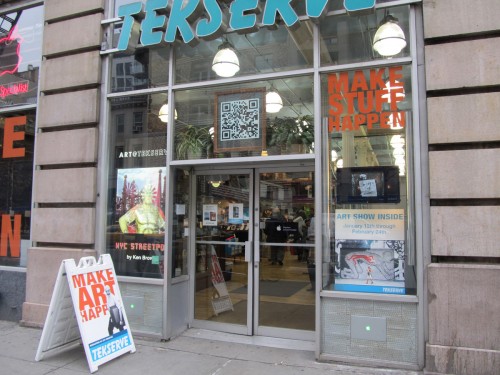 1
This is TekServe. It's a hardware store that's focused on all things Apple.
Everyone who's into Apple and mac and computers knows TekServe on 23rd St.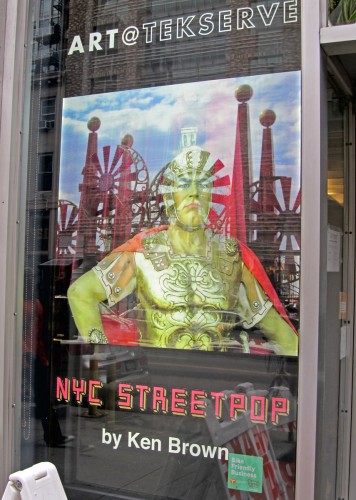 2
Get closer to the window and see the poster promoting a new
art exhibit of the work of genius/friend, Ken Brown.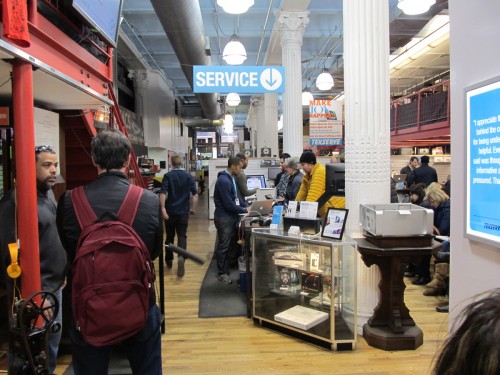 3
When you're in the store, it is just a store.
It took me a while to be convinced that the art was everywhere.
I had to open my eyes and take a couple of good looks.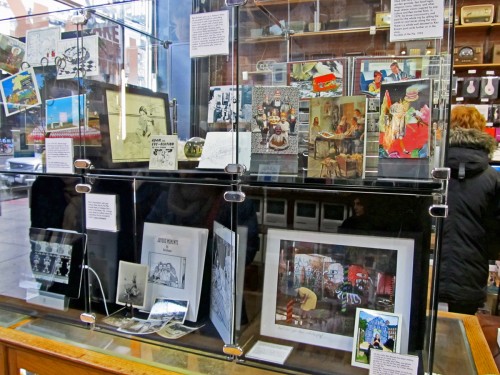 4
Right inside the front door are some plastic cubes full of stuff pulsing
from the mind of Mr. Brown. Great to peer through these miniature things.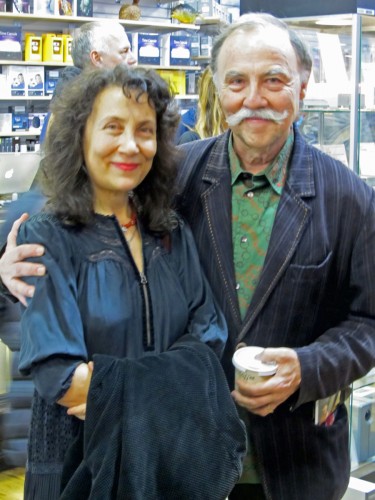 5
Here they are, Lisa and Ken, the dynamic duo.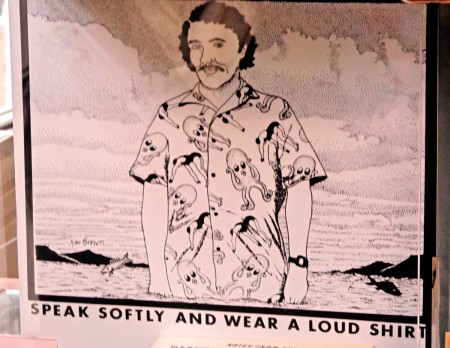 6
This is a very old post card of Ken's sitting in those cubes up front.
I used to own a bunch of them, but mailed them out to get my friends to smile.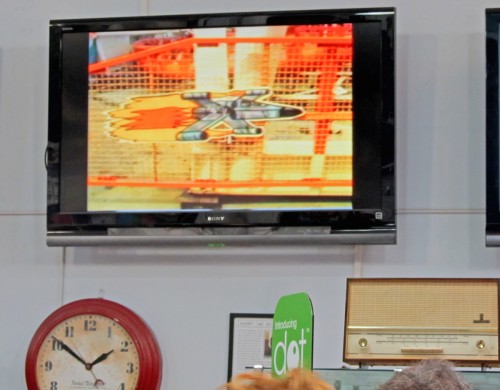 7
Throughout the store tere were plenty of video monitors playing Brown films.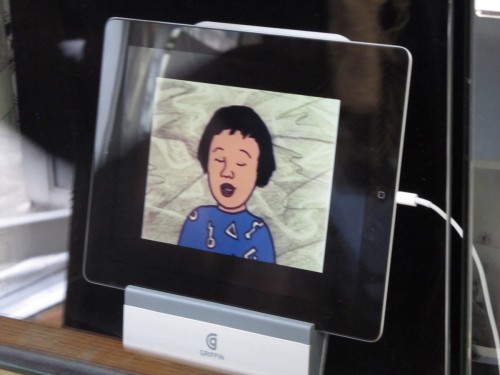 8
From live action to video cartoons. Lots of variety plays for you.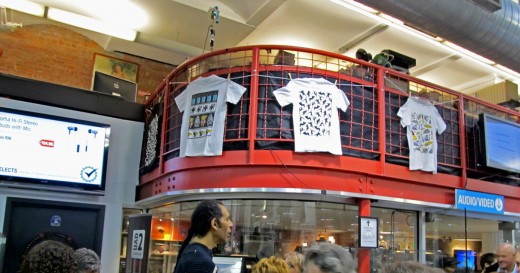 Meanwhile, T-shirts hang frm the rafters and float all about you.
Lots of these are collector's items and are no longer available.
Bt you can look.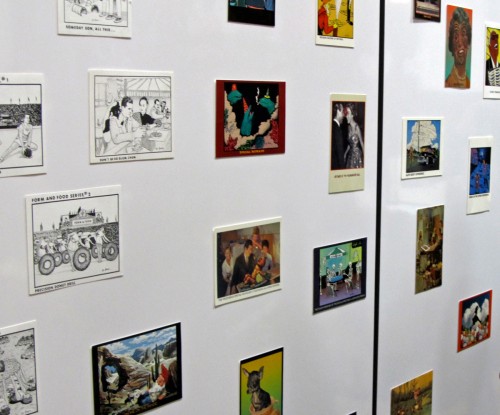 10
There were walls of pixpop post cards.
A good way to pull a smile in the middle of the afternoon.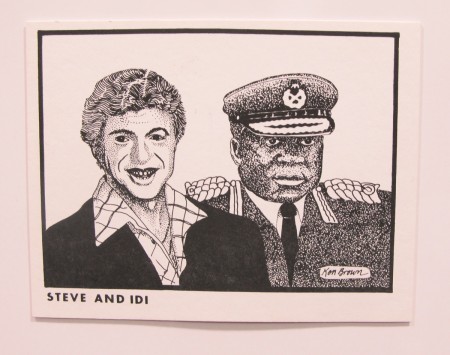 11
See what I mean.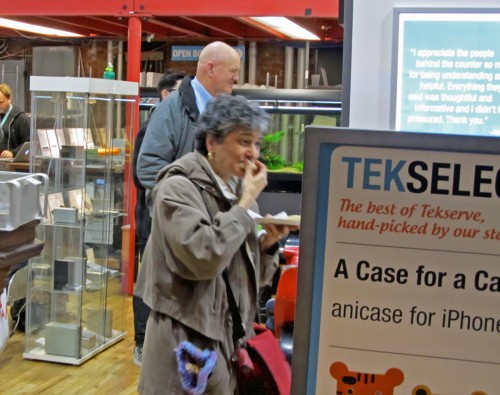 12
No, it's not Steve and Edie but Chuck and Candy.
That's Candy Kugel and Chuck Hunnewell, her husband.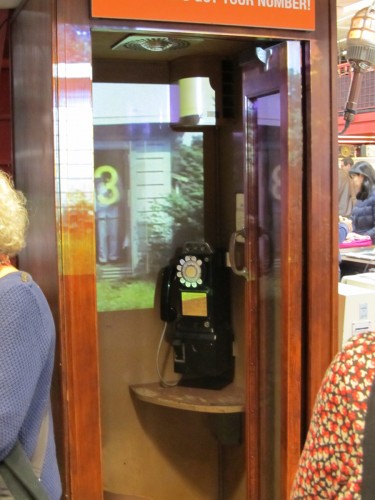 13
One of the hits of the exhibit was the phone booth. Projections
were going on within, and they got attention from the crowds.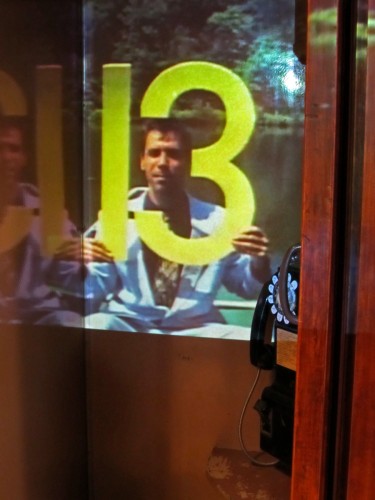 14
Another shot of the same.
He's not live; he's memorex.
The phone booth is live.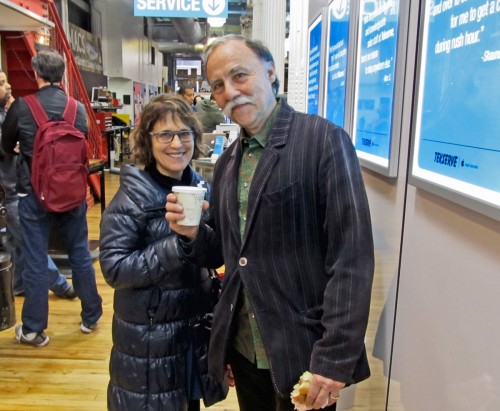 15
That's animator, Debra Solomon with
artist of the day, Ken Brown.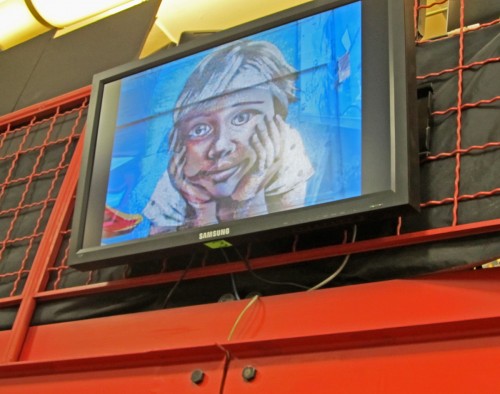 16
Video projections were at all levels and moods.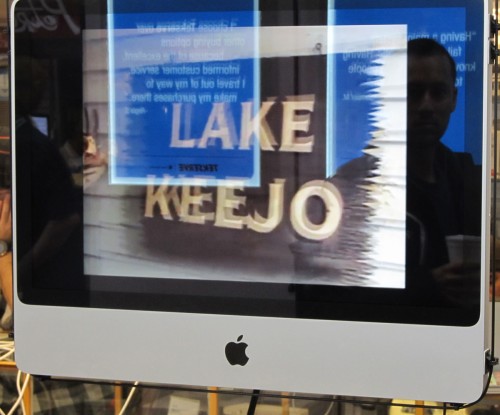 17
And they were everywhere you looked.
Truly MULTI – media.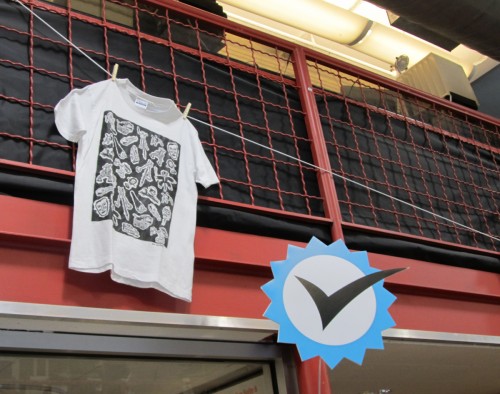 18
and A-OK T-shirts that are now collector's items.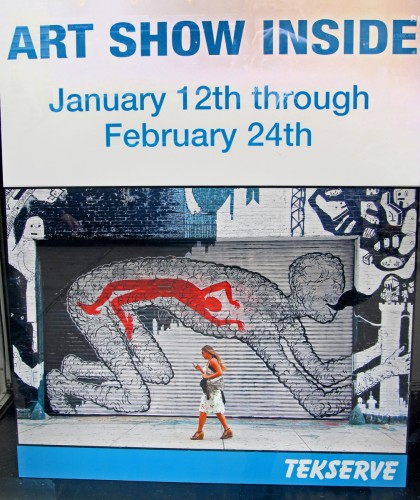 19
The poster for the exhibit,
in the store window,
said it all.


TekServe is at 119 West 23rd Street

The exhibit runs Saturday, January 12th through Sunday, February 24th
hours: Mon – Fri 9am to 8pm; Sat & Sun noon to 6pm
At the door, TekServe passed out a free calandar of Ken Brown's pictures.
Here are a couple of the images from that publication: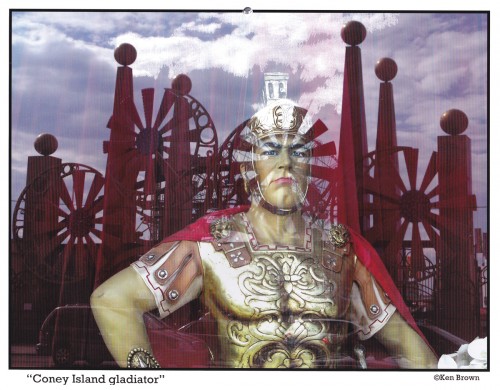 July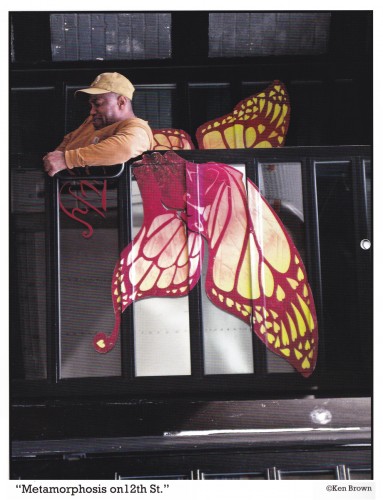 August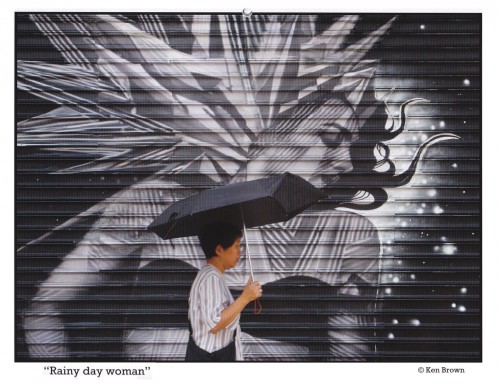 April
Art Art &Books &Commentary &Illustration 29 Oct 2012 06:21 am
- Tsunami's in Hawaii and Northern california, Hurricanes in New York and the Northeast. Floods everywhere. I see only one responsible thing to post at this point. Mitt denies the science of globl warming. Obama doesn't fein stupidity but hasn't done anything abot it. Not that his moronic Congress would allow him to take even a baby step.
In 2009 a book came out containing the appropriate chapter and artwork and response to our current dilemma.
Robert Crumb's Complete Book of Genesis.
His fantastic illustrations pull you into the book, and his condensation of the stories of the Old Testament couldn't be better. If you don't know about this Crumb book (and it's hard to imagine that you don't) you should get to a library or Amazon and buy a copy. It's a grand work of Art, in my opinion.
Noah's Ark, illustrated here in fewer than seven pages, gives a good sampling of what Mr. Crumb is doing with the work and deals with our modern problems.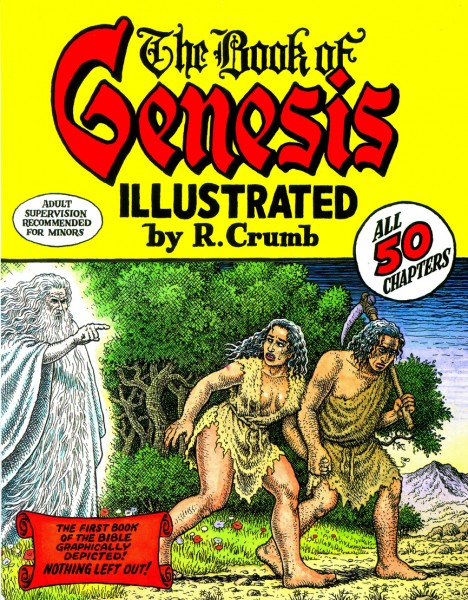 The Front Dustcover of the book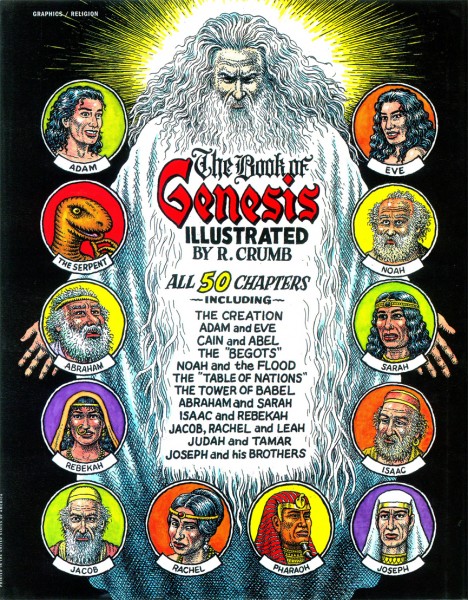 The Back Dustcover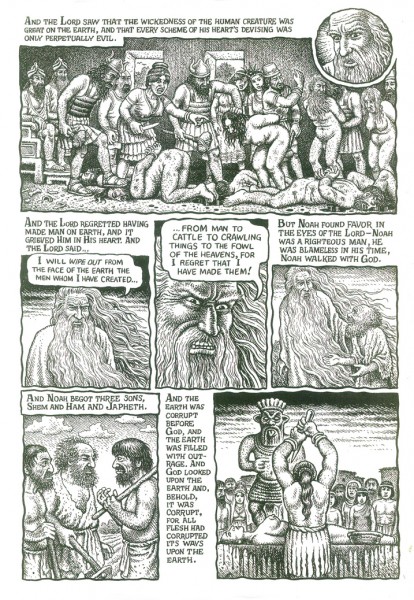 1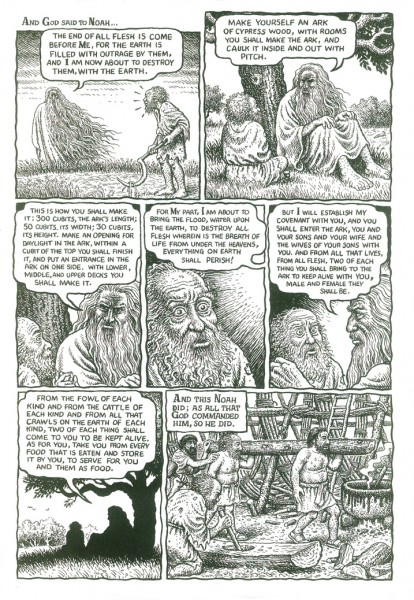 2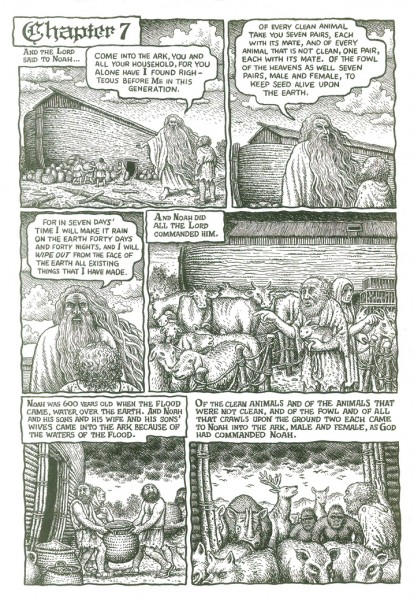 3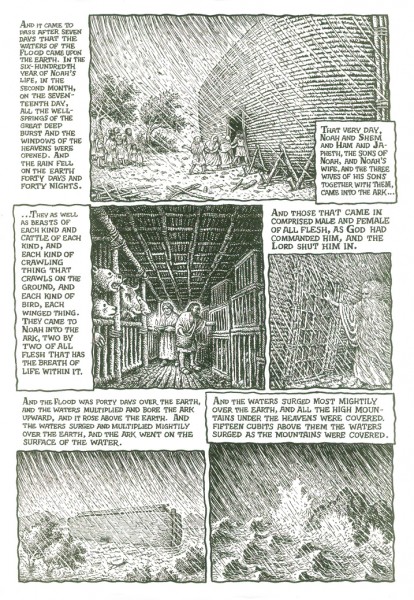 4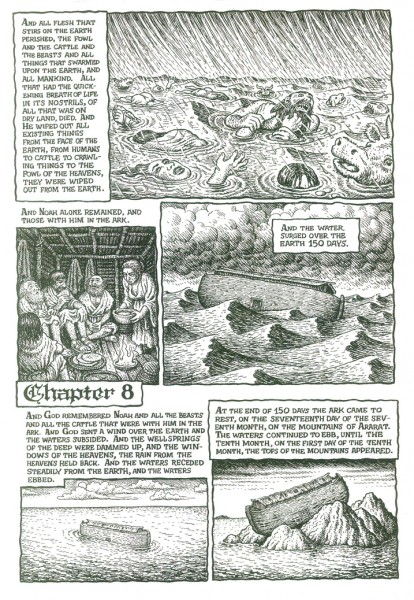 5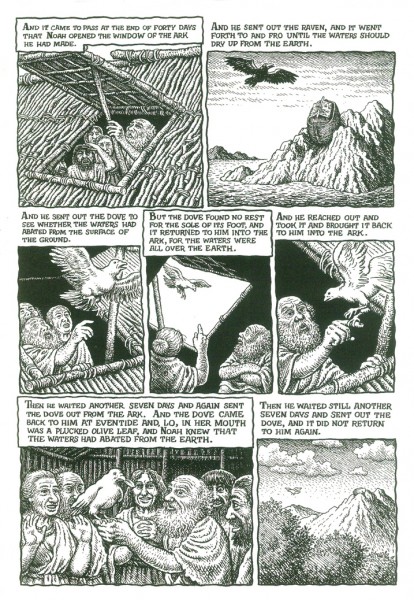 6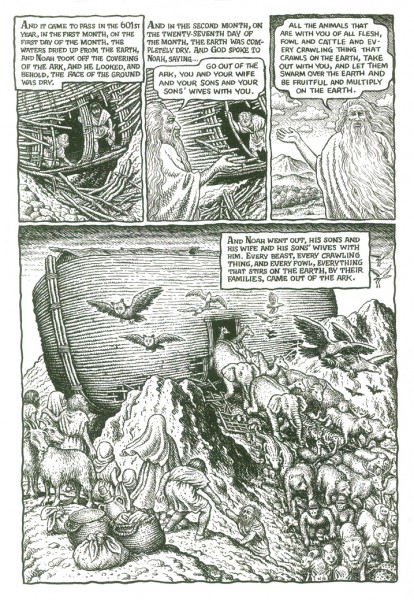 7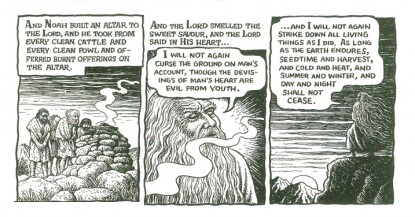 8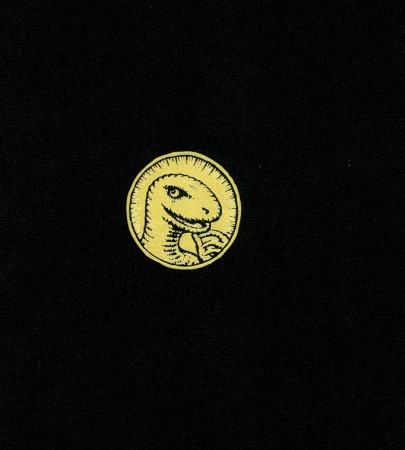 The back cover of the book itself
Animation Artifacts &Art Art &commercial animation &Layout & Design &Models 17 Oct 2012 06:21 am
- Fred Mogubgub was a rare bird in animation. He was truly out there. Maybe today we'd say he was ahead of his time.
He was a close friend of Vincent Cafarelli's and did some creative work with their studio. He also left a residue of artwork behind him. I located a folder of layouts and such artwork.
There's also the program for his Memorial service. I've decided to include that here in this post.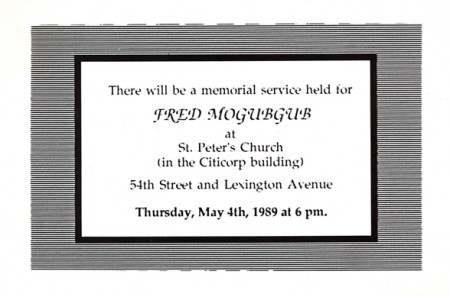 Invitation to the Memorial Service.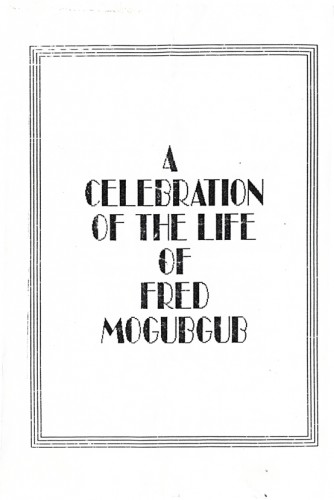 The cover to the Xeroxed program.
Here are a series of drawings Fred did for a Yakov Smirnoff "Funfacts" piece for ABC tv. These were 20 second spots for the network.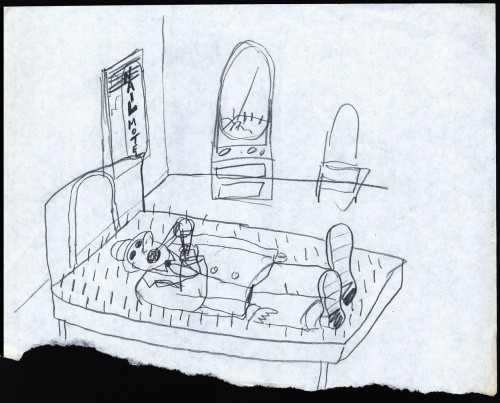 1
2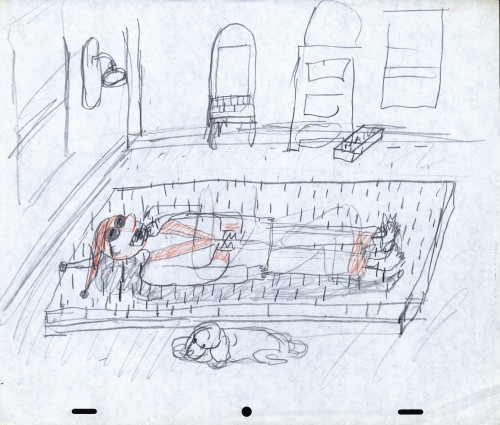 3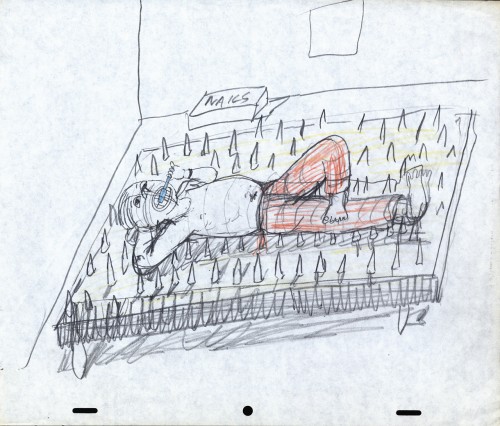 4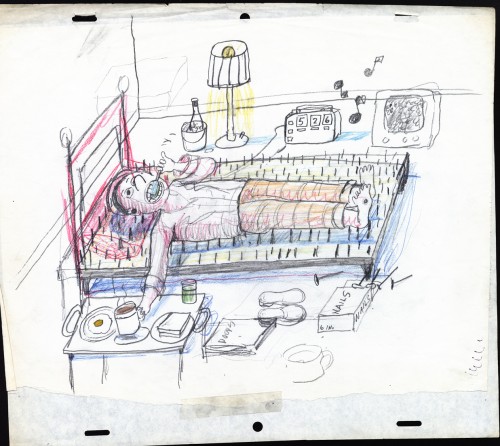 5
Here are some randy gags Fred drew – studio gags.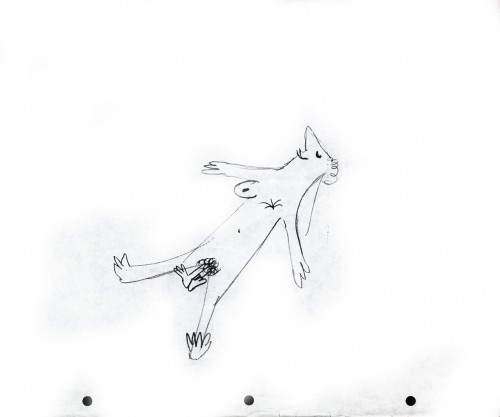 1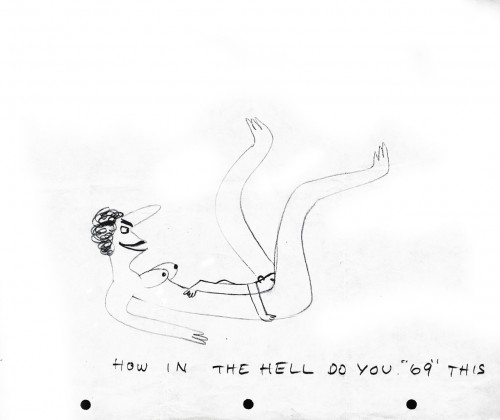 2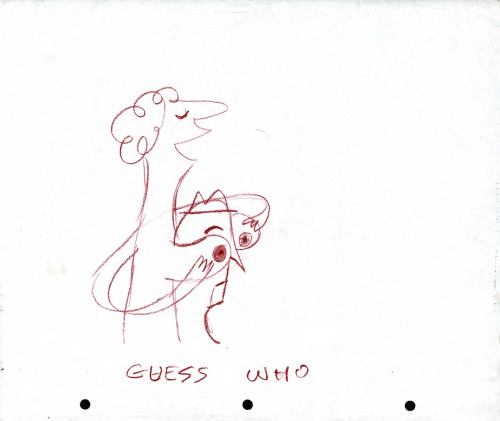 3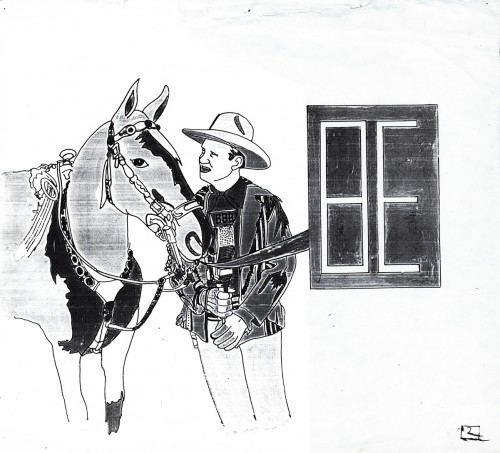 4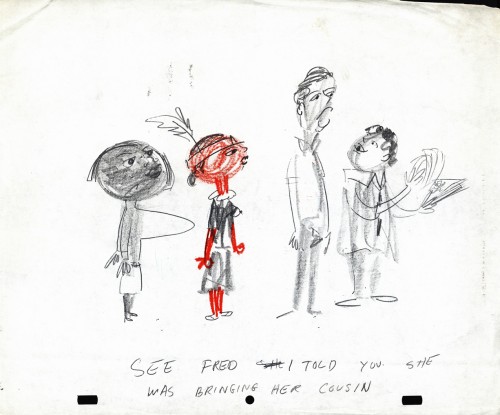 5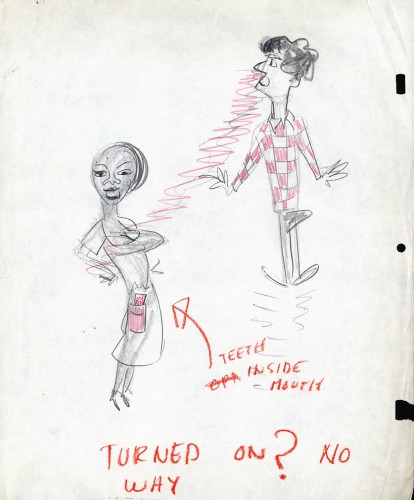 6
Fred had to balance the commercialism with the art.