Category ArchiveComic Art
Bill Peckmann &Books &Comic Art 17 May 2013 08:25 am
- Bill Peckmann sent me a wonderful gift. My absolute favorite are the drawngs Dick Moore's did when he took over Gasoline Alley from Frank King. There's a wonderful roundness to the illustrations; you can almost feel the holes in some of their shoes. This is a wonderfully animatable style. Too bad animation died before any pencils could copy it.
The images are from a book called, "The Smoke from Gasoline Alley." There are plenty of large pages, and we've decided to keep them large to appreciate them. Naturally, the story is also great.
We'll have to break this into two parts. Here's #1: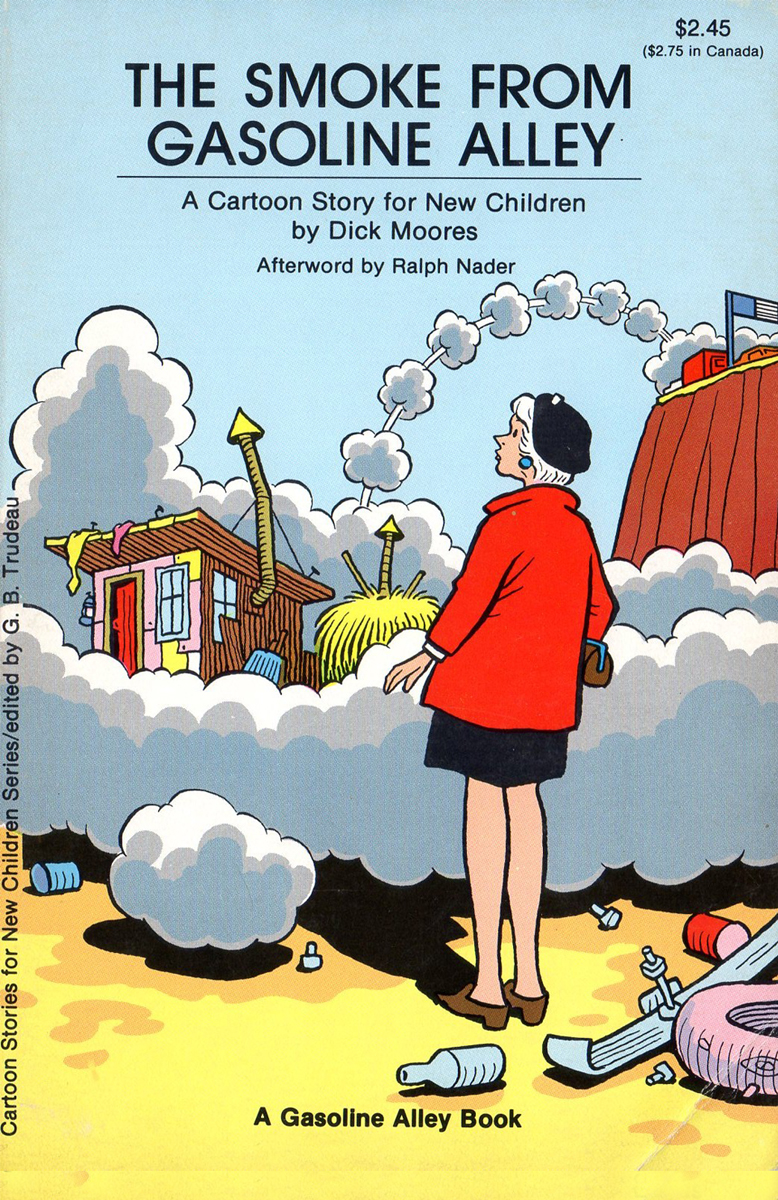 Book Cover
Bill Peckmann &Comic Art &Illustration 10 May 2013 03:28 am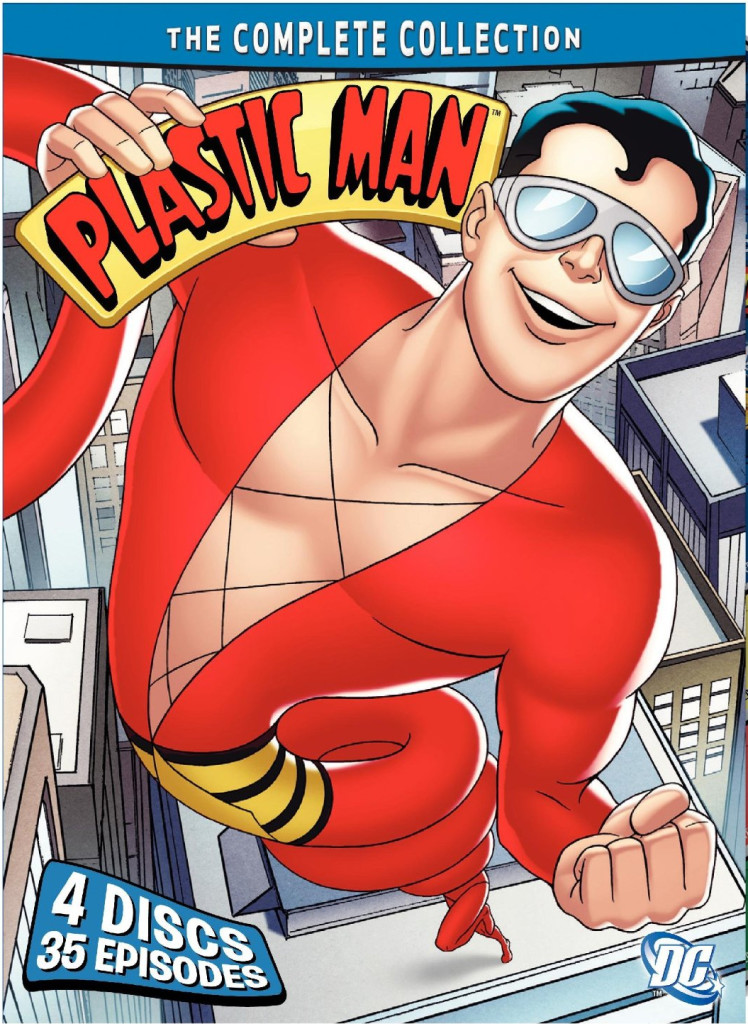 - For about six months back in 1980 I did some free lance work for Ruby Spears on their show Plastic Man. I barely remember a thing about it except that I made a lot of money quickly. I was animating AND assisting about 150 feet of animation each week on the primary show Plastic Man as well as a couple of their adjoining series: Rickety Rocket and Fangface. The show was a real waste of my time and after a while on it, I quit. I didn't want to get hung up on the worst of the H-B kind of work. I made a lot but was allowing my knowledge to go to waste. Just after I quit they pulled the work from New York since they weren't able to keep a handle on the animation.
All that time and I had no idea of the source material. Now comes this comic from Bill Peckmann's enormous collection. It's fun reading and gives me a hint of a catch up. So let me turn it over to Bill:
Jack Cole and Harvey Eisenberg. Two of the best cartoonists from the early years of comic book history. The last time they probably shared a venue together was way back in the beginning of the 1950′s, and that would have been in a comic book rack in a candy store.

Because they were both masters of drawing "takes" and "freeze frame" action poses, I thought it would be fun to post two of their stories together. Also remember, neither was a slouch when it came to doing beautiful page layouts and those pages always came with their excellent spotting and placing of blacks, simply terrific stuff!

Here is Jack Cole's super hero creation "Plastic Man". This story was published in 1950. It will be followed by a Disney "Li'l Bad Wolf" story by Harvey Eisenberg.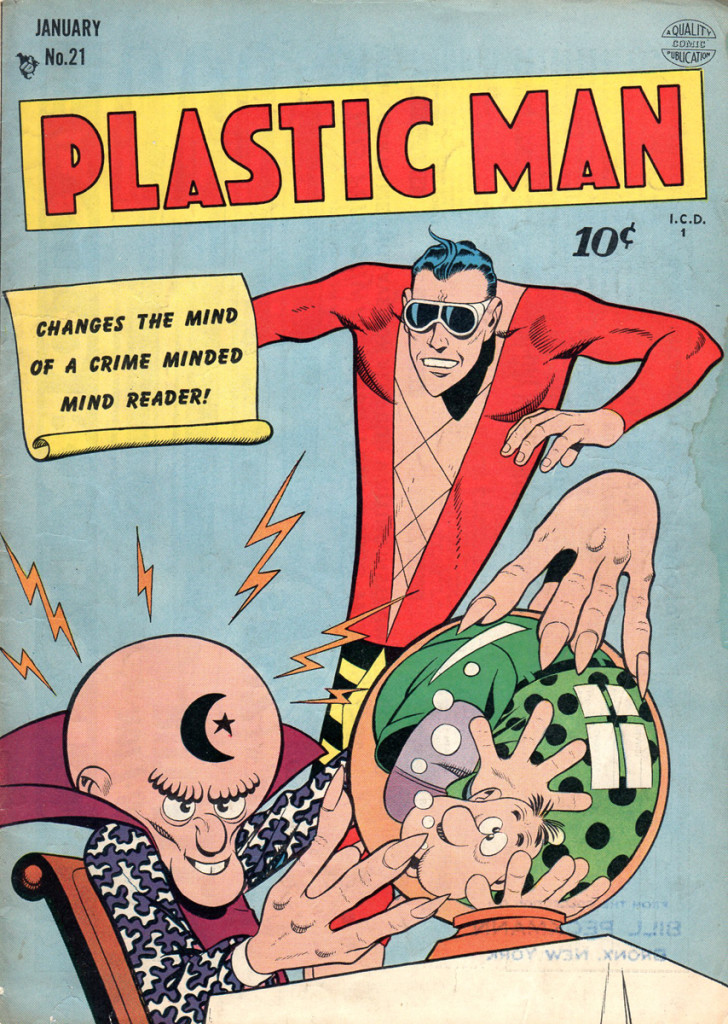 Magazine cover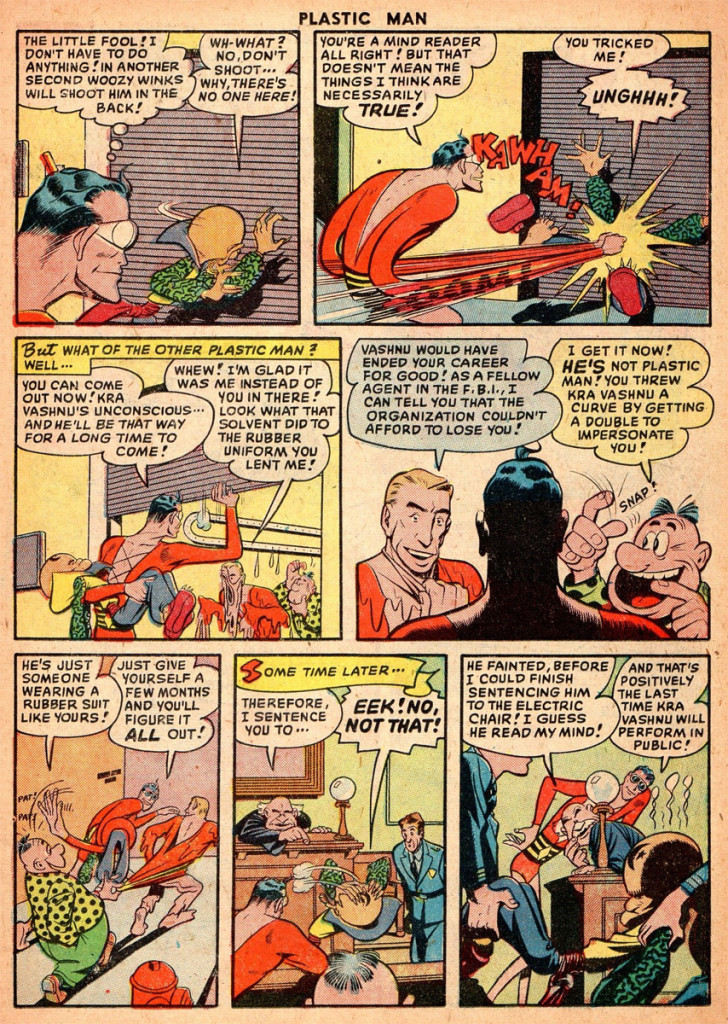 13

Harvey Eisenberg's "The Li'l Bad Wolf" story appeared in the Sept. 1951 issue of "Walt Disney's Comics and Stories". Cover by Carl Barks.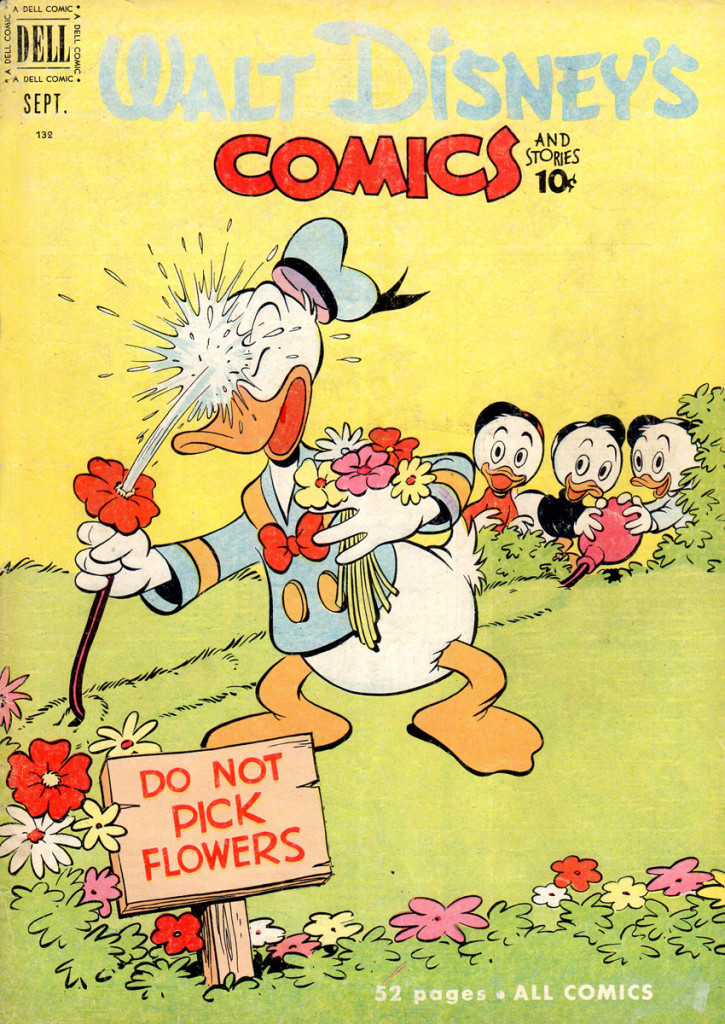 Magazine cover
Bill Peckmann &Comic Art &Disney 09 May 2013 04:39 am
After all the versions of Disney's Peter Pan sent me by Peter Hale – all UK versions – Bill Peckmann surprised me with Al Hubbard's version for Dell comics. Here's the American comic book version by the very capable artist. And Bill Peckmann's comments:
Al Hubbard's take on the film, Peter Pan, is all his, he doesn't let you down. Those old timers had so much confidence in their abilities, as Sinatra sang, he did it his way. And it still holds up!




Comic book cover


Inner cover

1

2

3

4

5

6

7

8

9

10

11

12

13

14

15

16

17

18

19

20

21

22

23

24

25

26

27

28

29

30

31

32


Inner Back Cover
Bill Peckmann &Books &Comic Art &Illustration 03 May 2013 05:51 am
Lately I have been seeing a lot of theater, from the British musical, Matilda, to my wife, Heidi's sweet and loving adaptation of Sondheim's Into the Woods. From Odet's dark and difficult The Big Knife to so many numerous others, recently. There have been great highs and mediocre lows, both sets of shows get my excitement level high and challenges me to think key thoughts on direction, acting, music, sets and costumes.
How interesting for Bill Peckmann to send me some caricatures off the walls of Sardi's restaurant where I'd eaten just a few nights back, and Bill reminds me strongly of the evening. This just after hearing, last night, Baz Luhrman and wife, Catherine Martin, talk about their very theatrical film, The Great Gatsby. It made for a rich and notable program. Film and theater and animation are all so intricately entwined and wonderfully connected. We need to admit it and salute these connections more often.
How wonderful for me and how grateful I am to Bill Peckmann for sharing images from the walls of Sardi's restaurant in New York. The celebrated celebrity caricatures directly off the walls of that restaurant are all wonderful. So easy to identify the images, so beautifully defined his style which doesn't define the drawings but blesses them gently. All of these drawings in this book are by cartoonist/illustrator, Don Bevan. I didn't need to refer to the book to identify the celebrity for the caricature in the blog. I'd say that's a sign of a good caricaturist.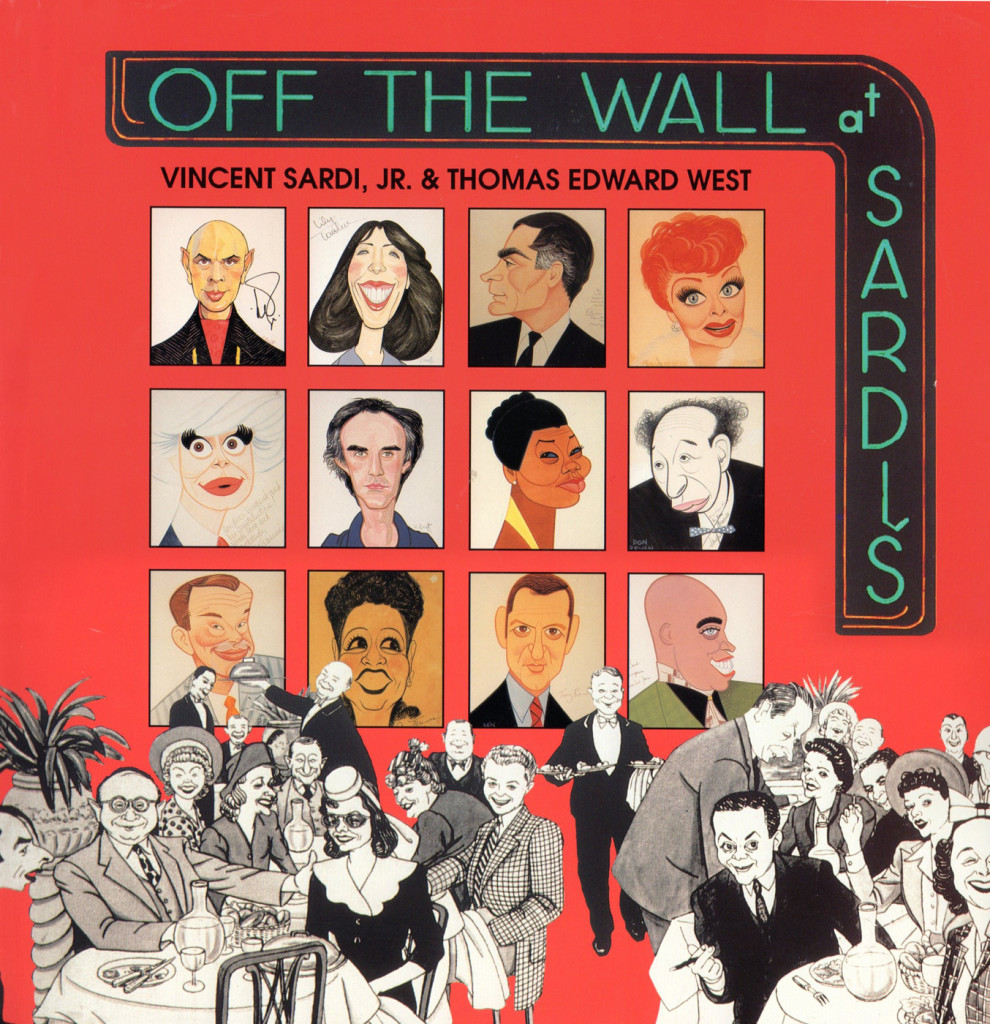 The book's cover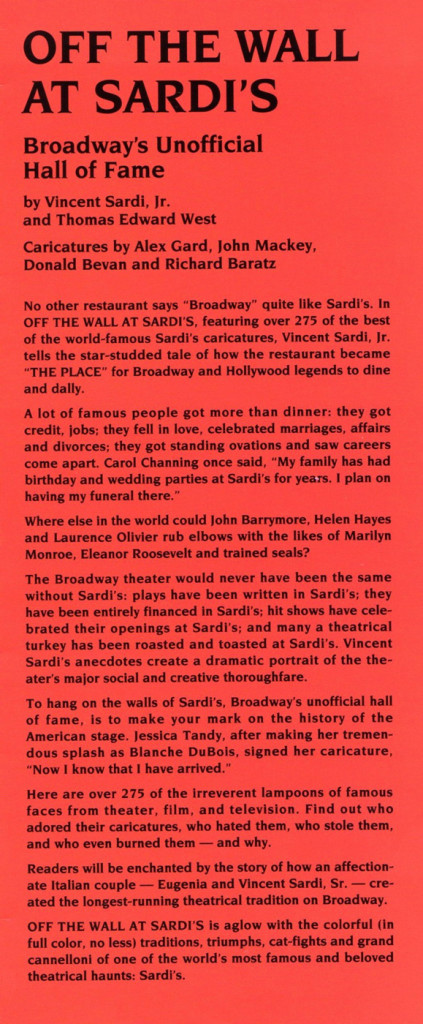 The inner flyleaf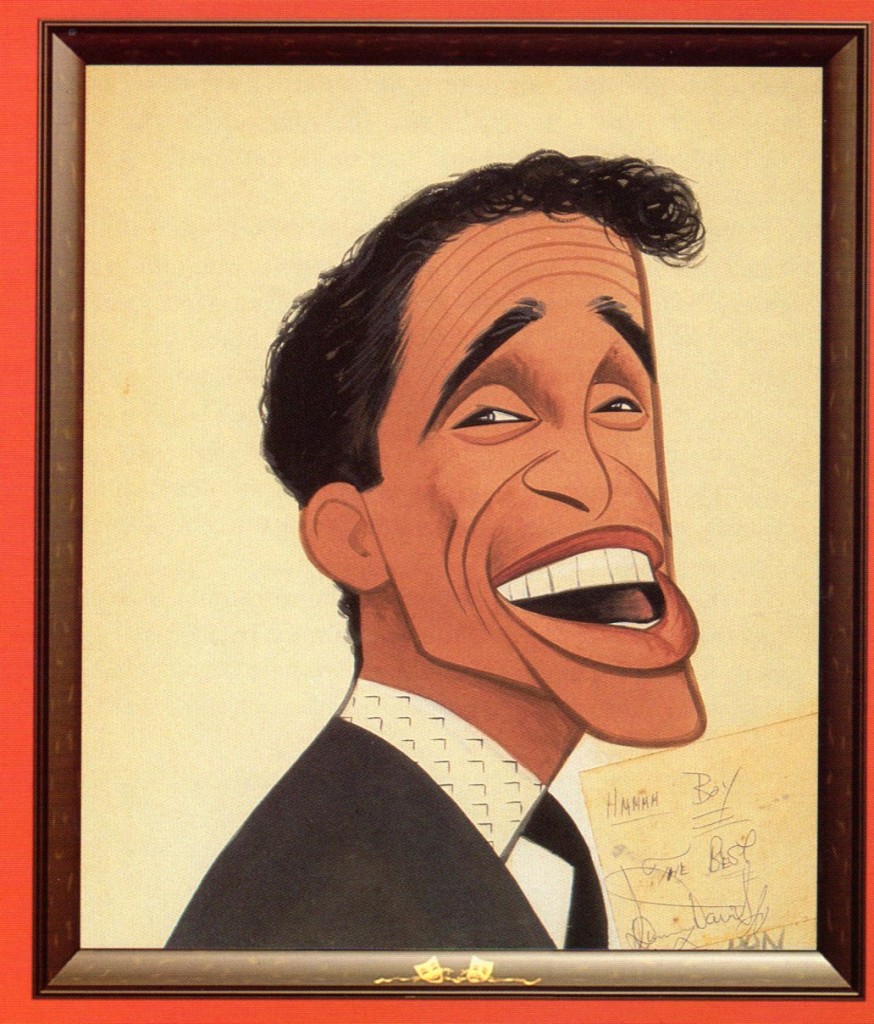 1
Sammy Davis Jr.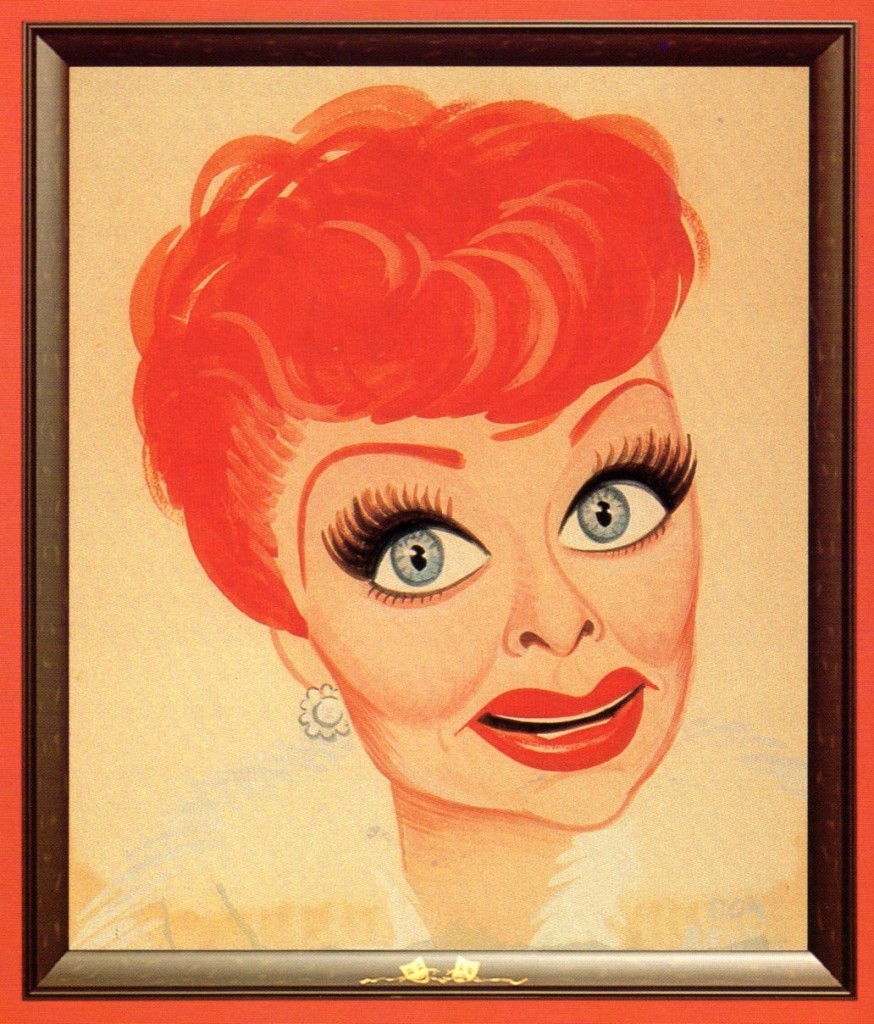 2
Lucille Ball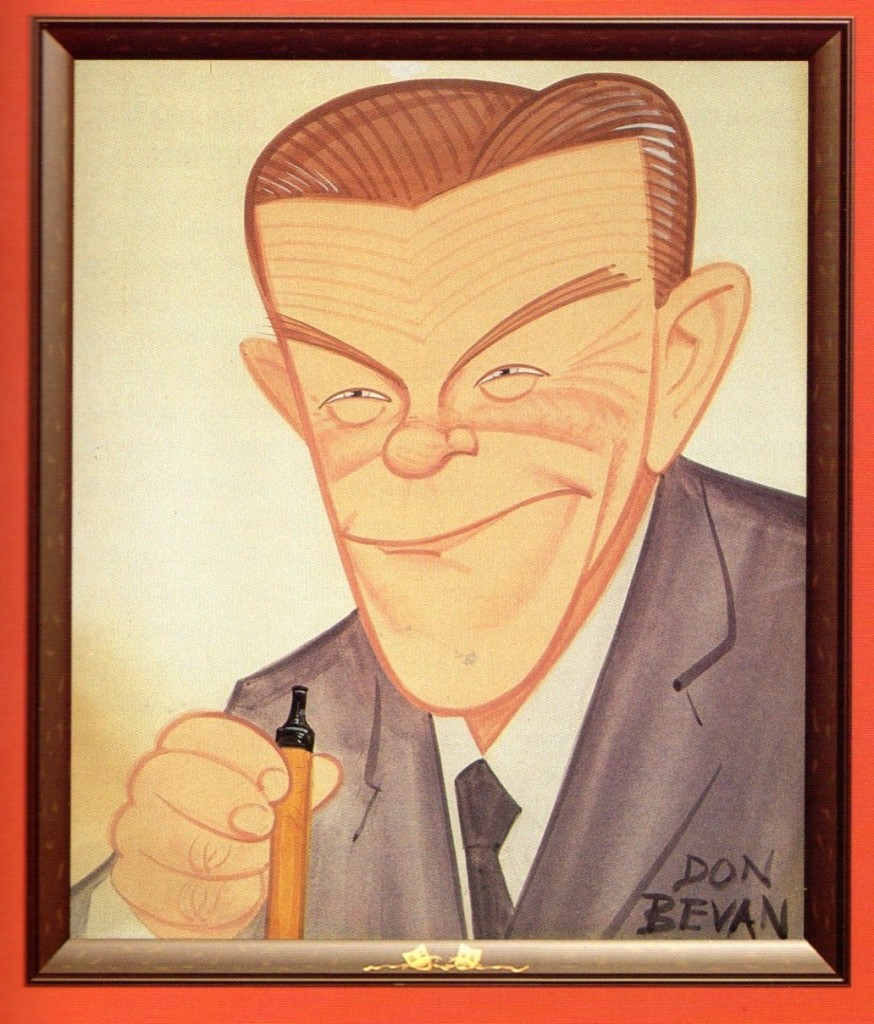 3
George Burns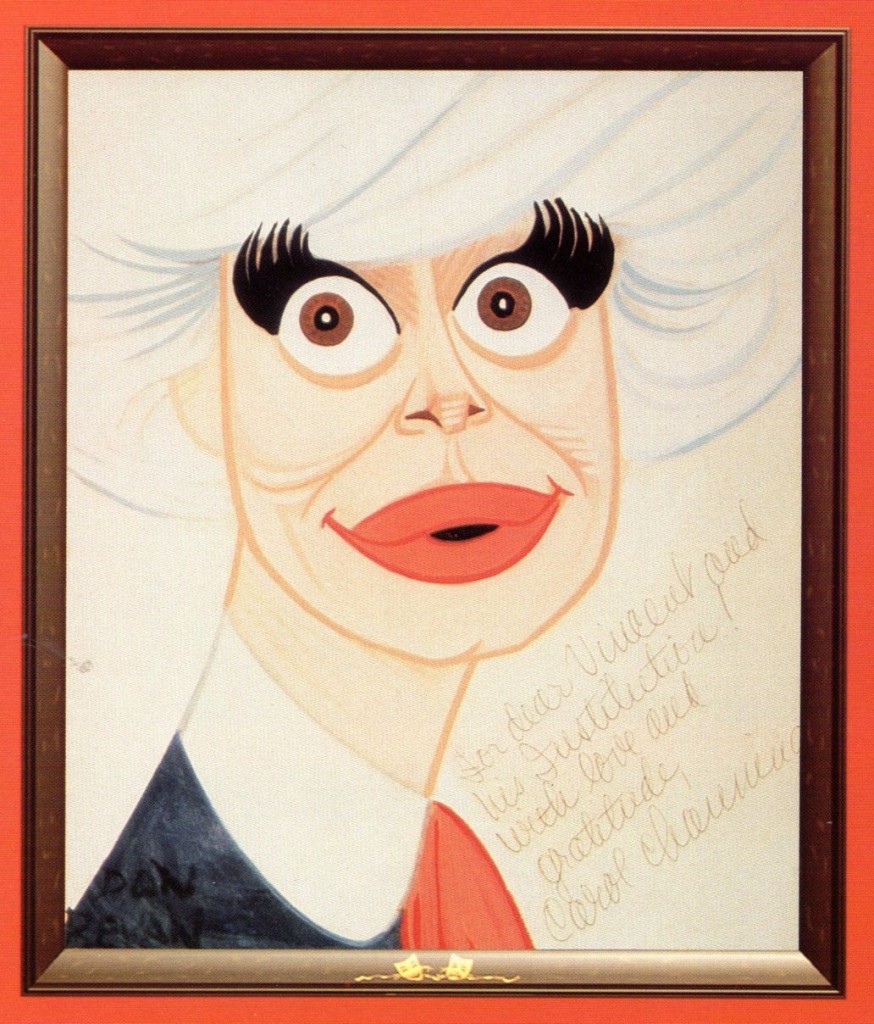 4
Carol Channing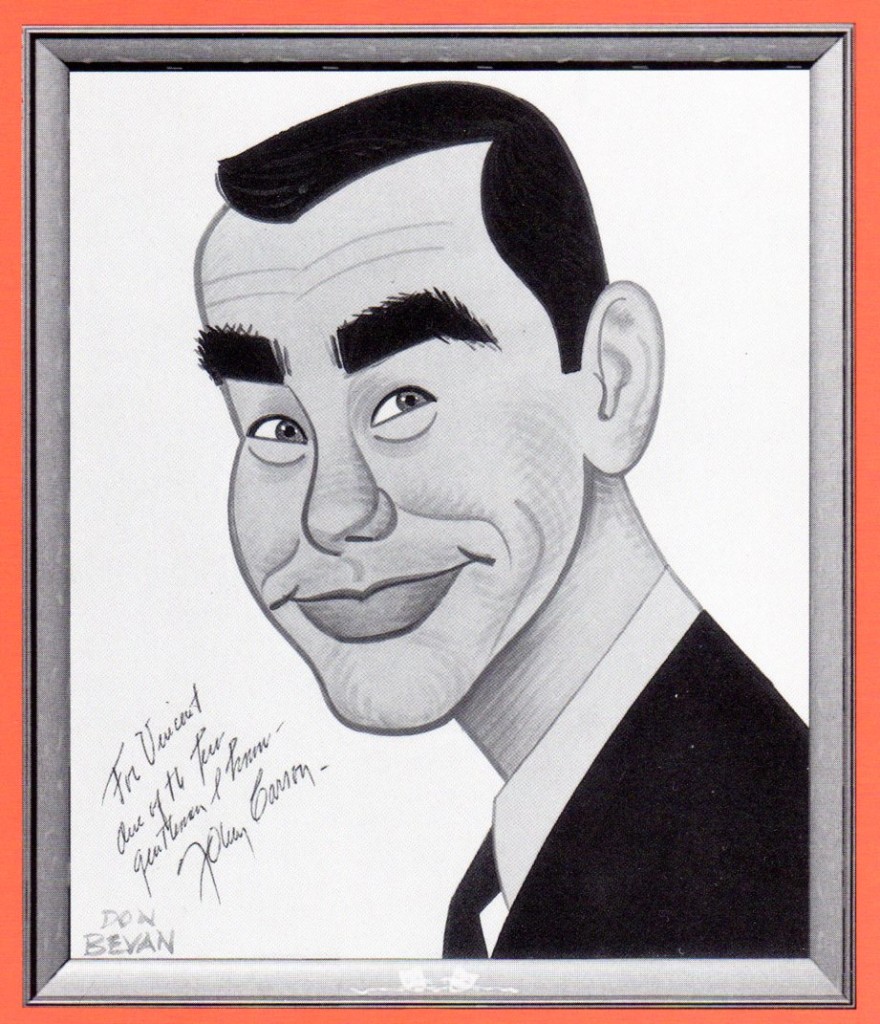 5
Johnny Carson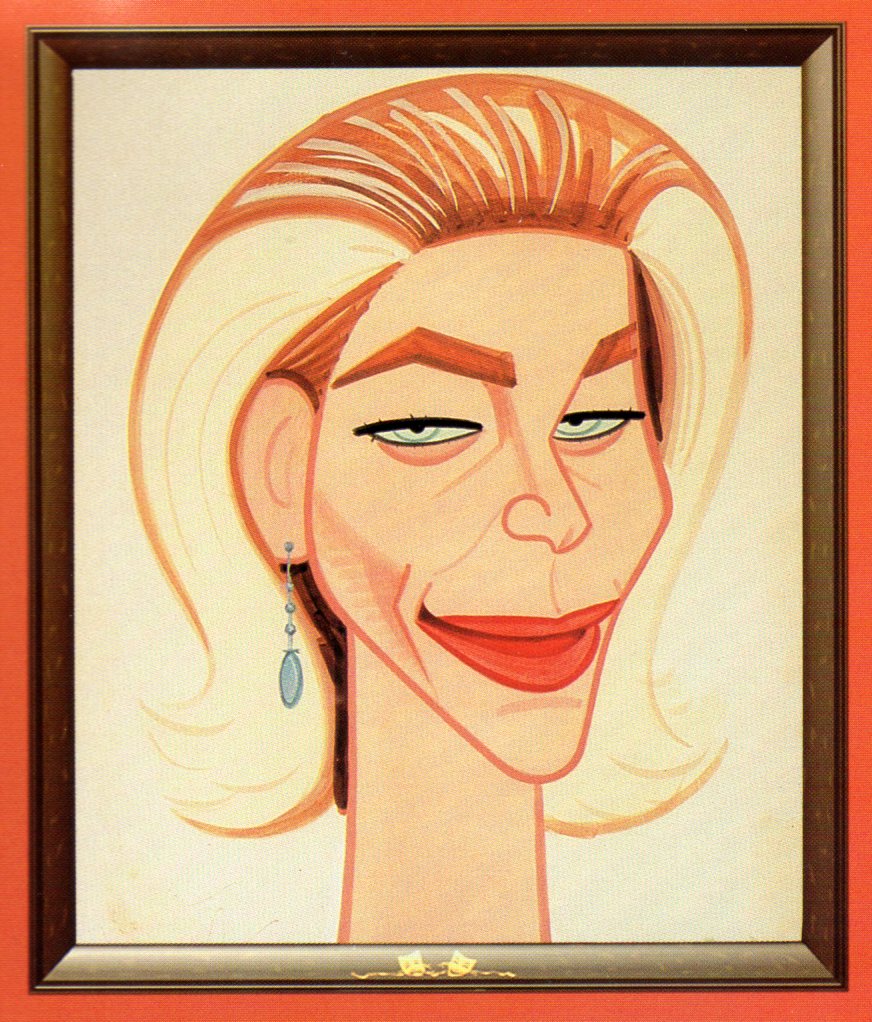 6
Lauren Bacall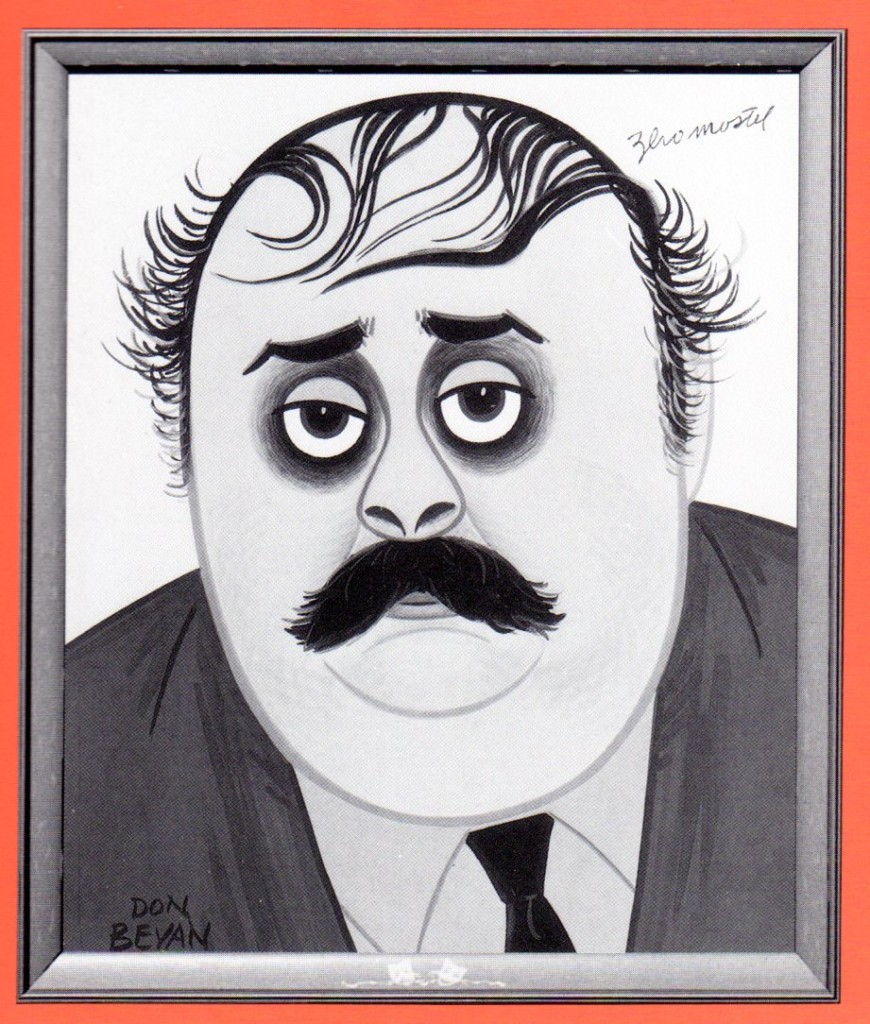 7
Zero Mostel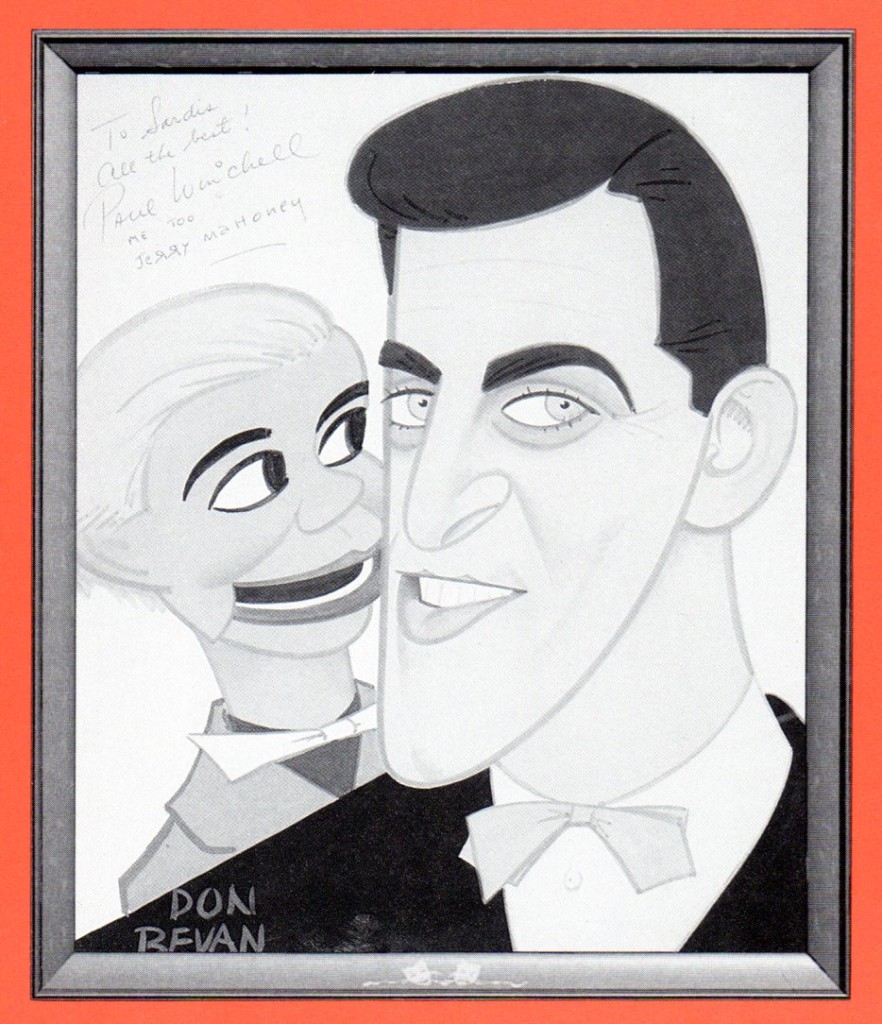 8
Paul Winchell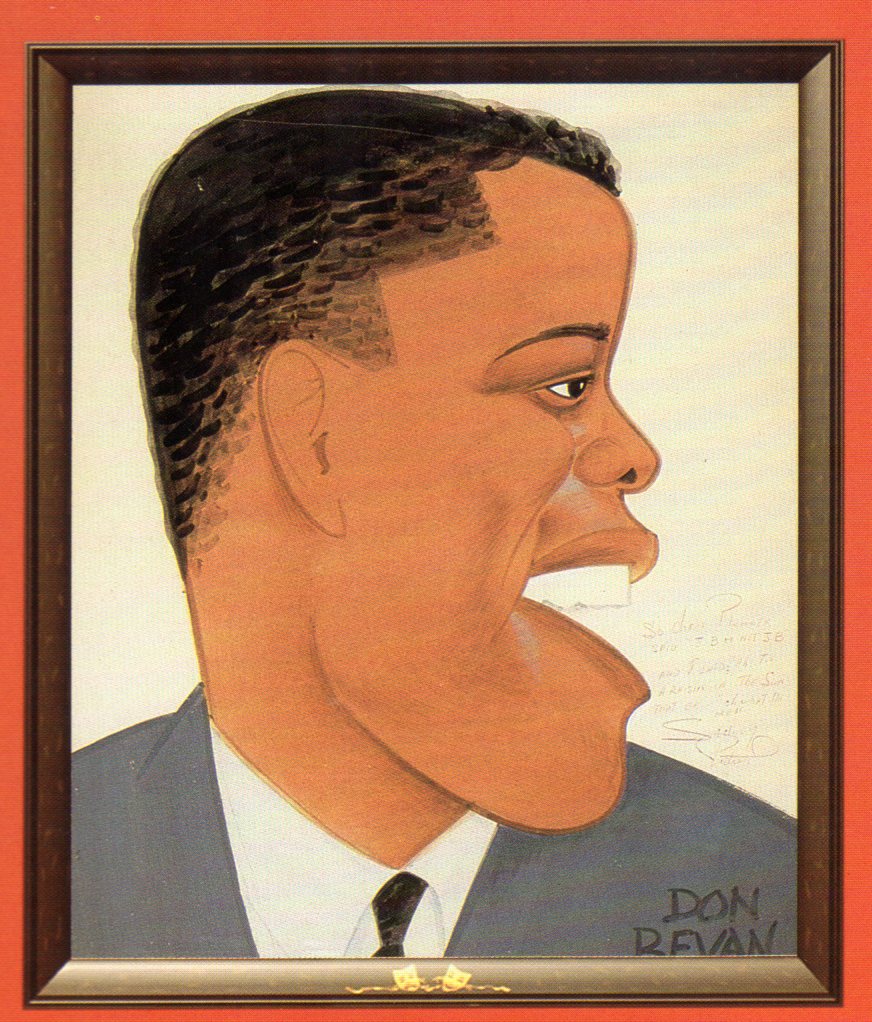 9
Sidney Poitier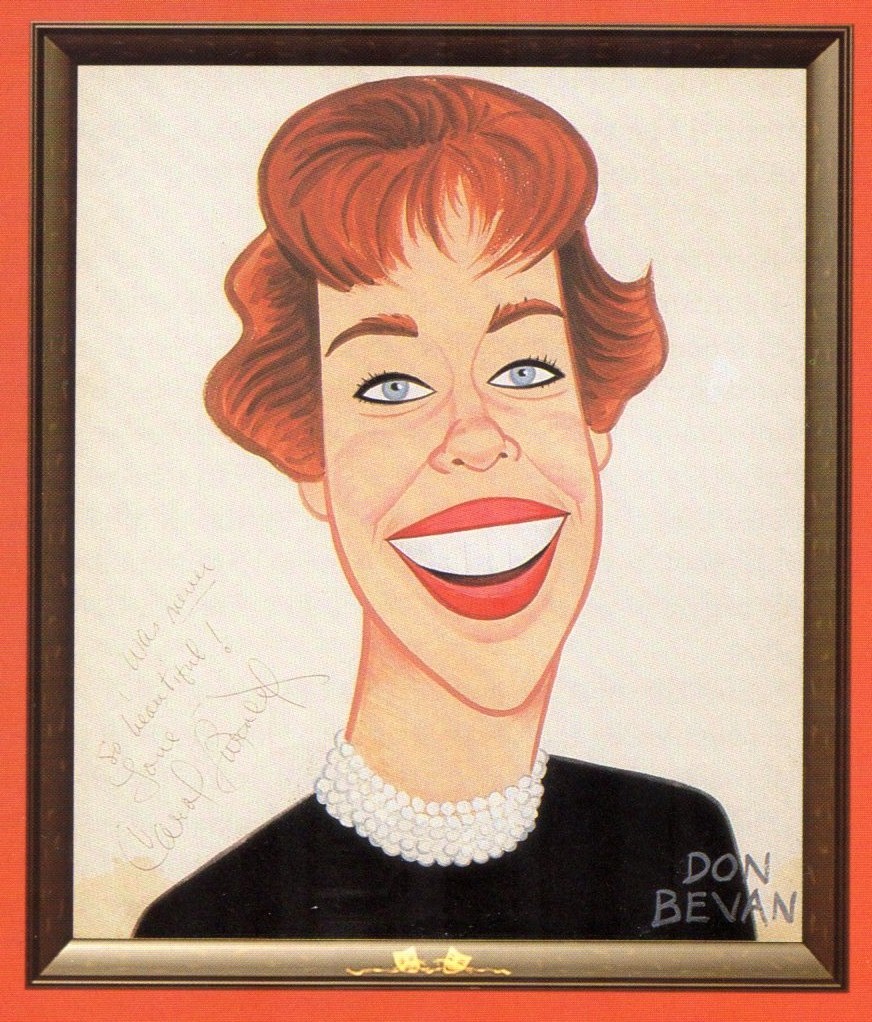 10
Carol Burnett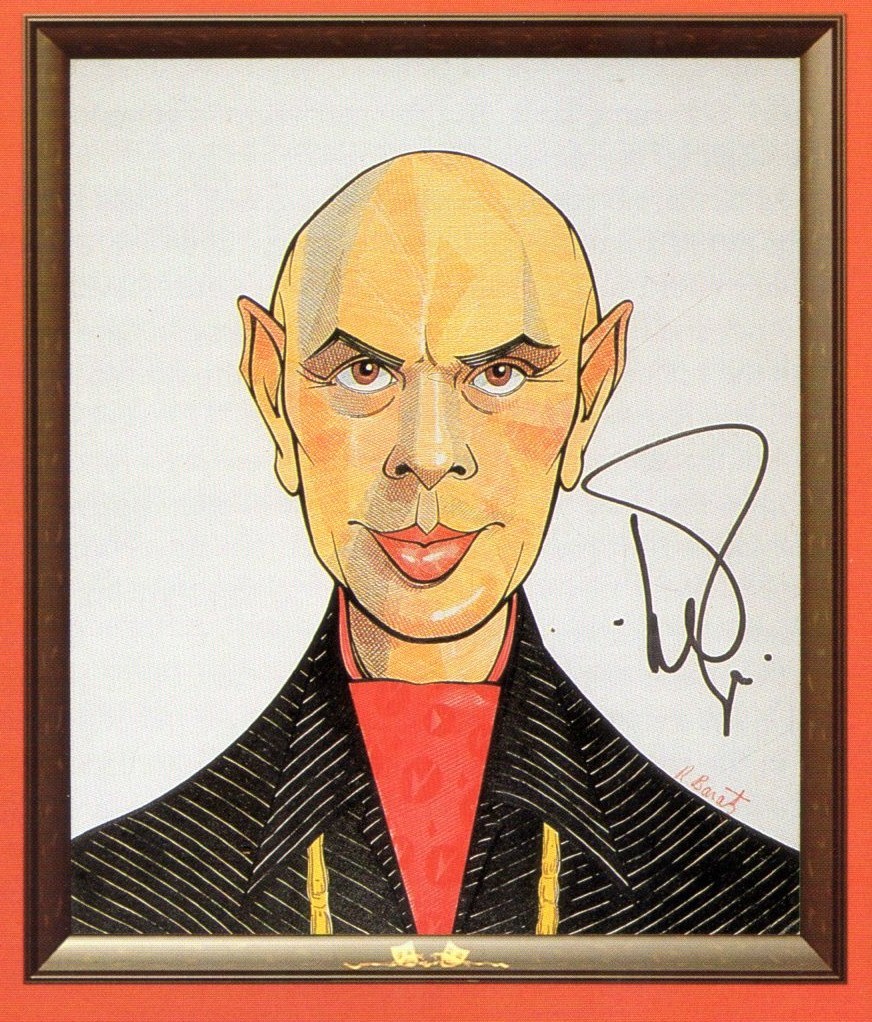 11
Yul Brenner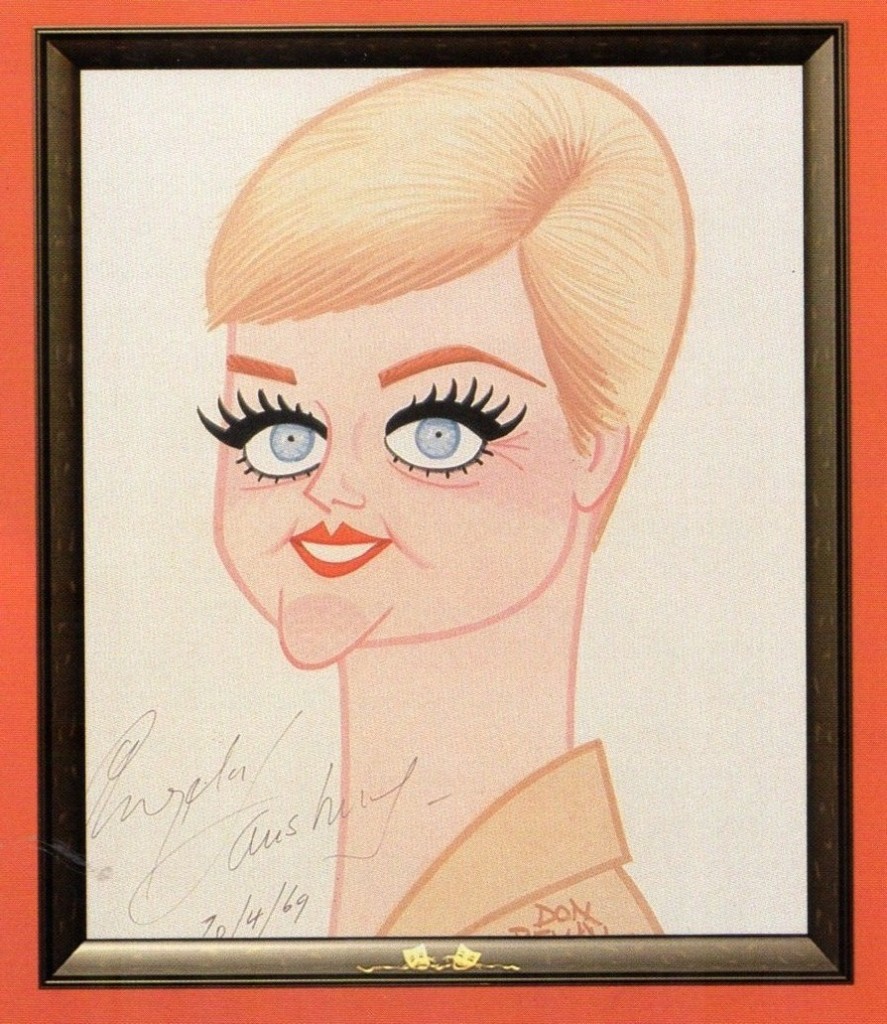 12
Angela Lansbury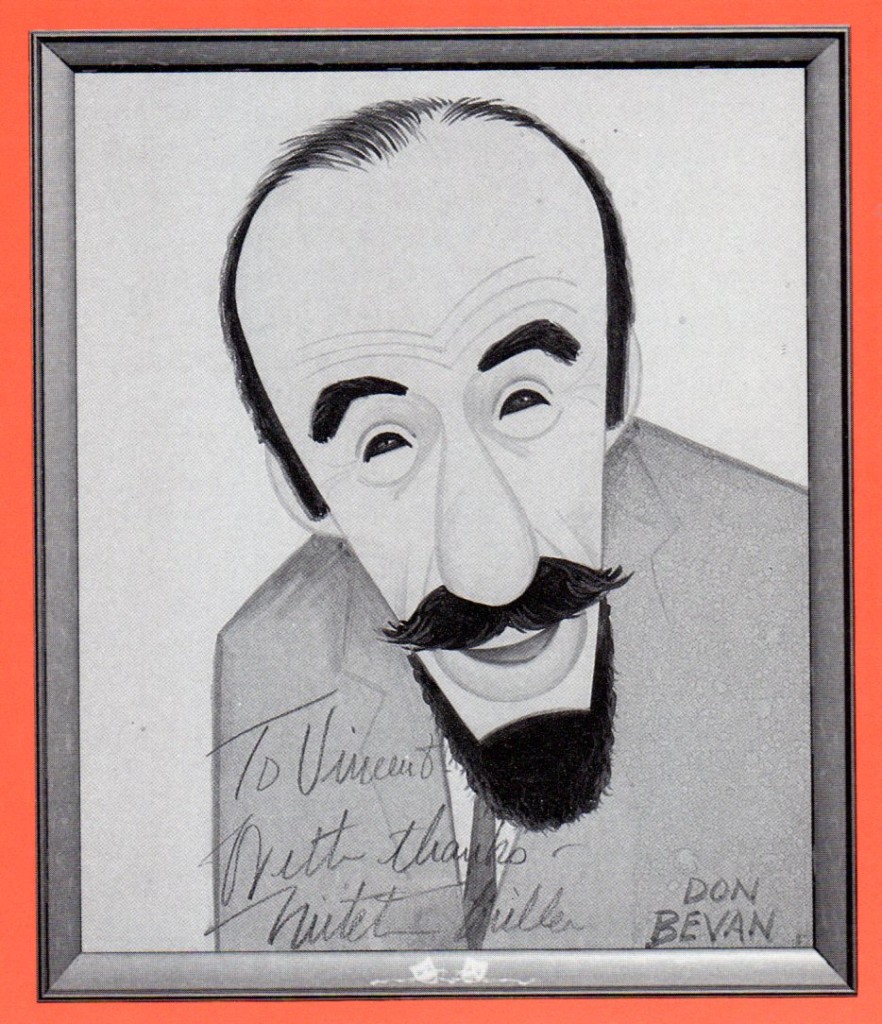 13
Mitch Miller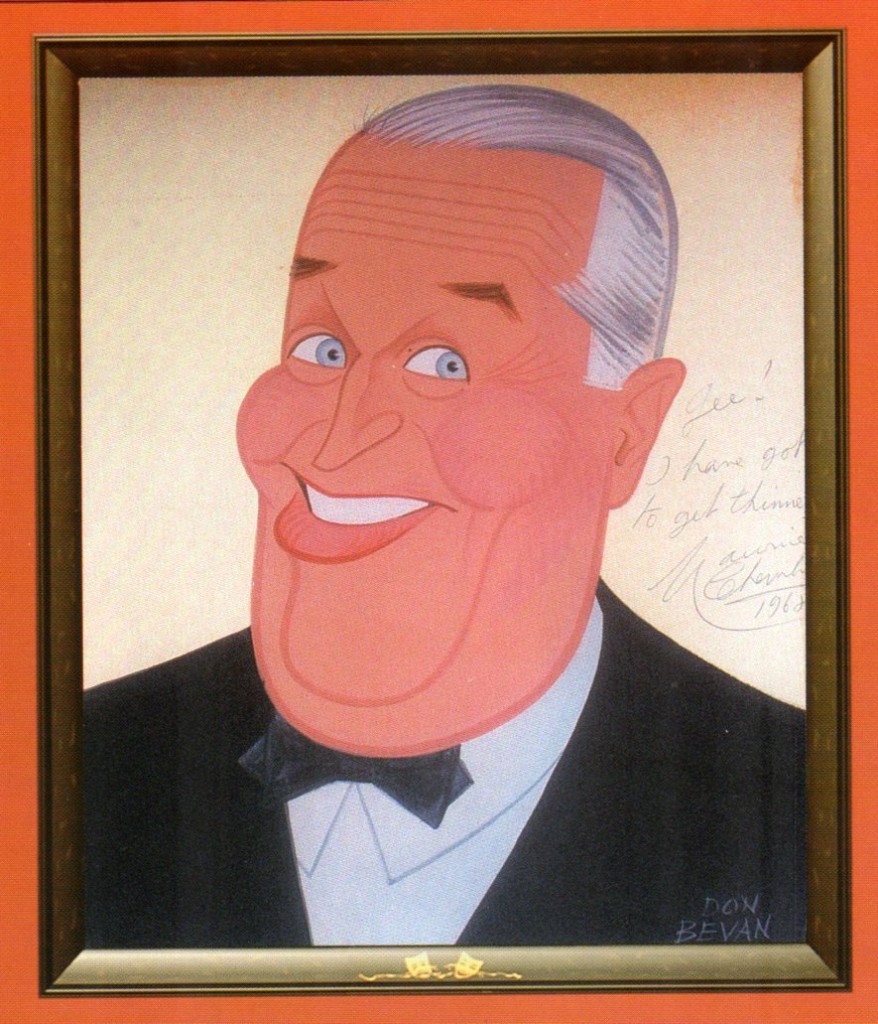 14
Maurice Chevalier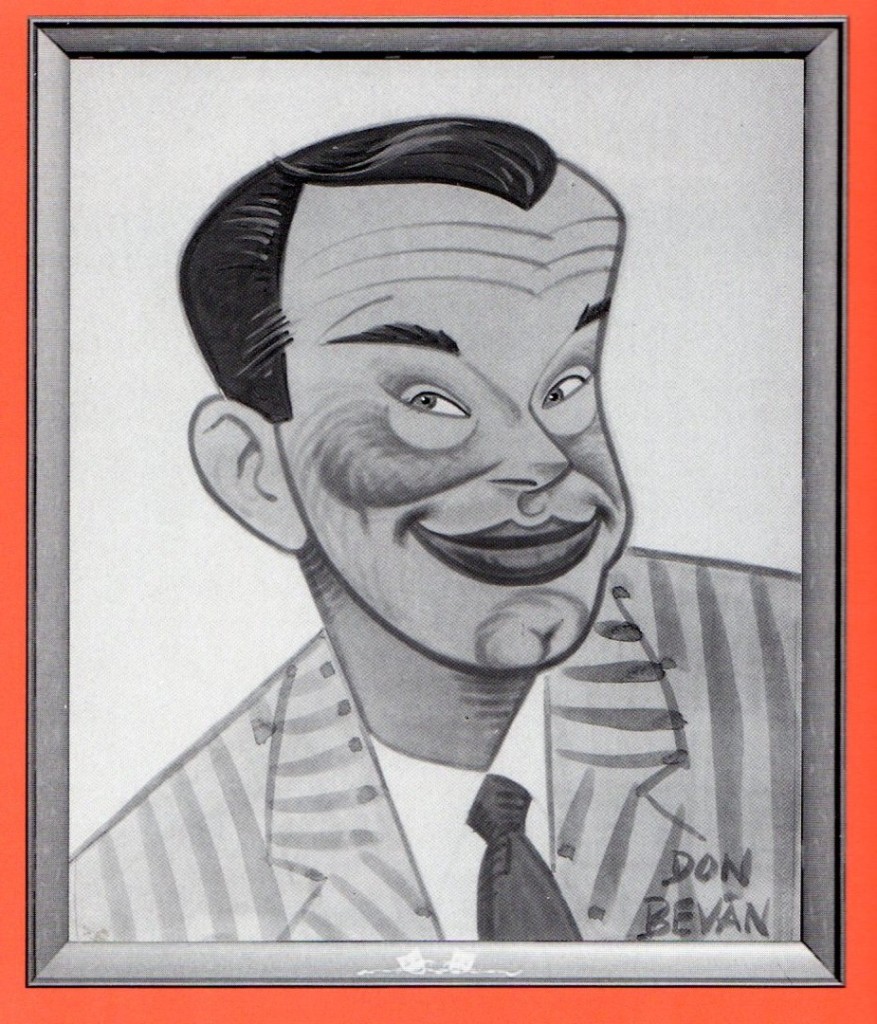 15
Jack Paar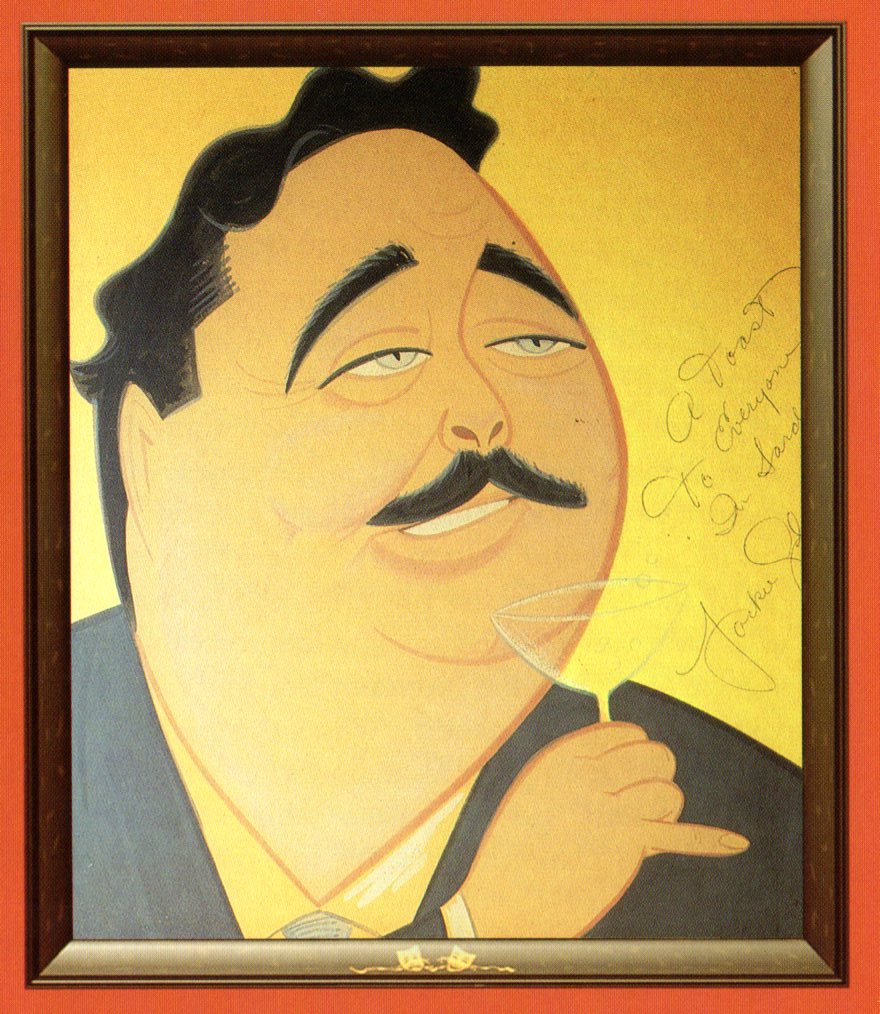 16
Jackie Gleason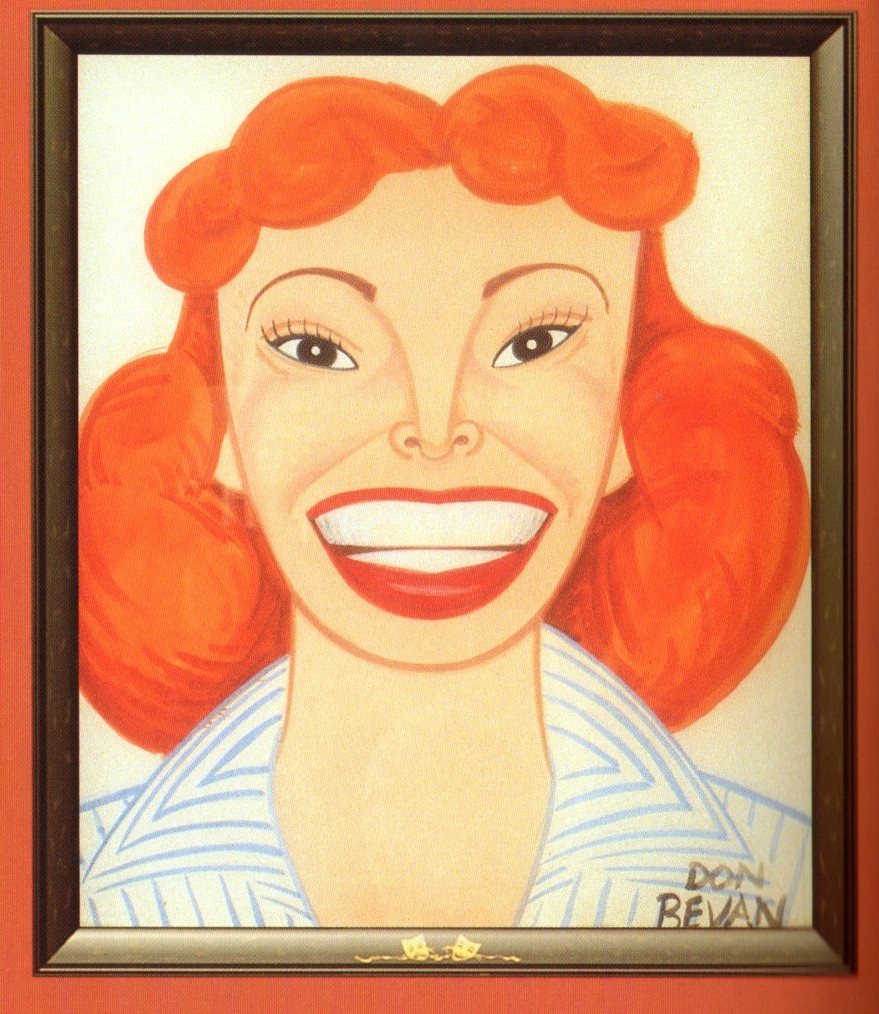 17
Audrey Meadows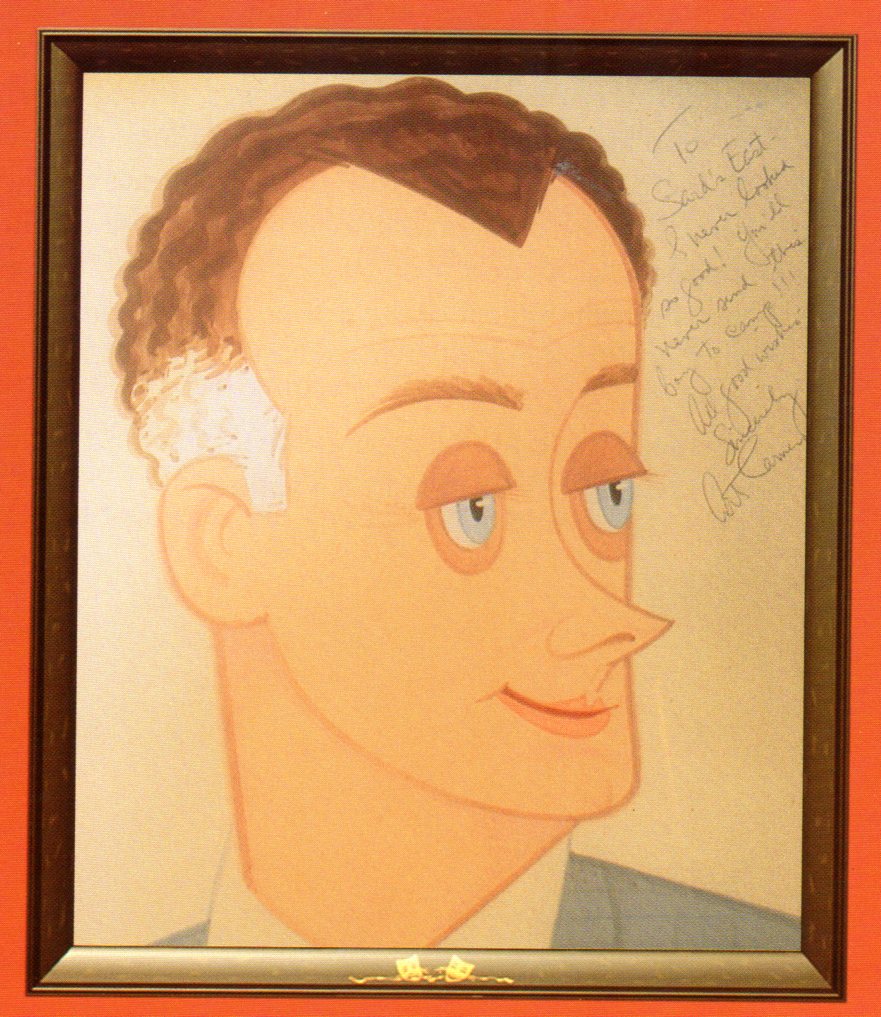 18
Art Carney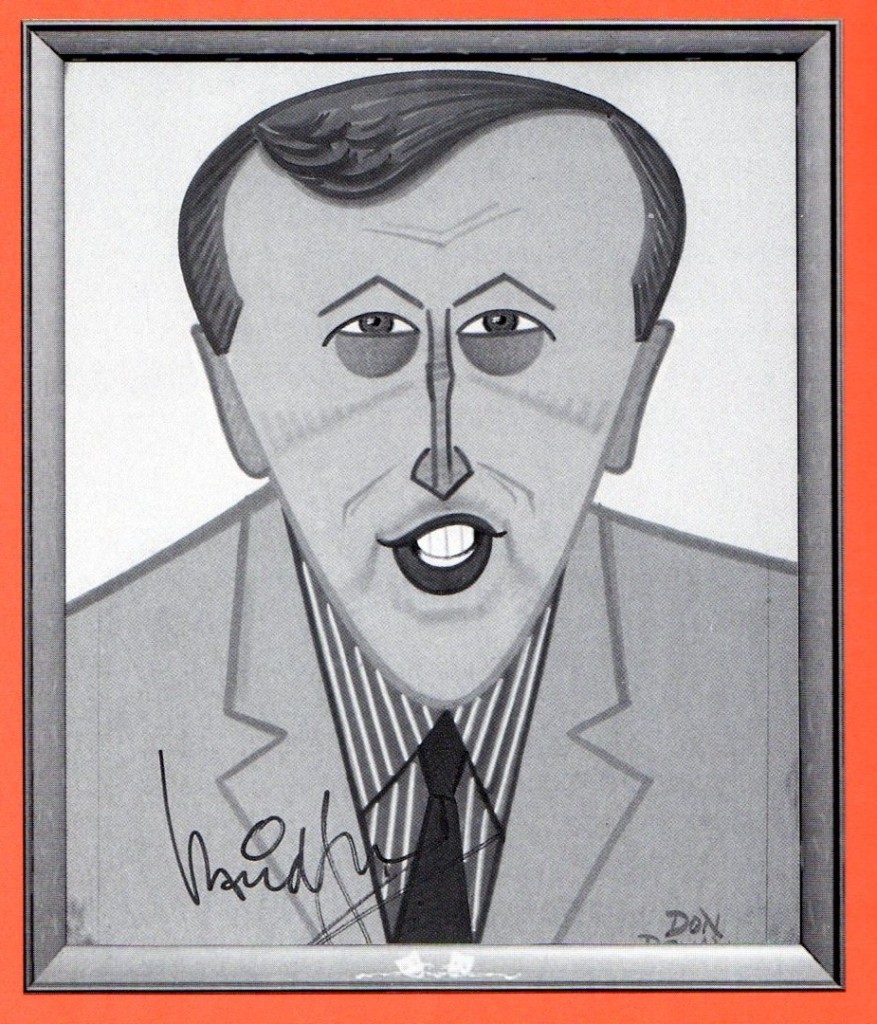 19
David Frost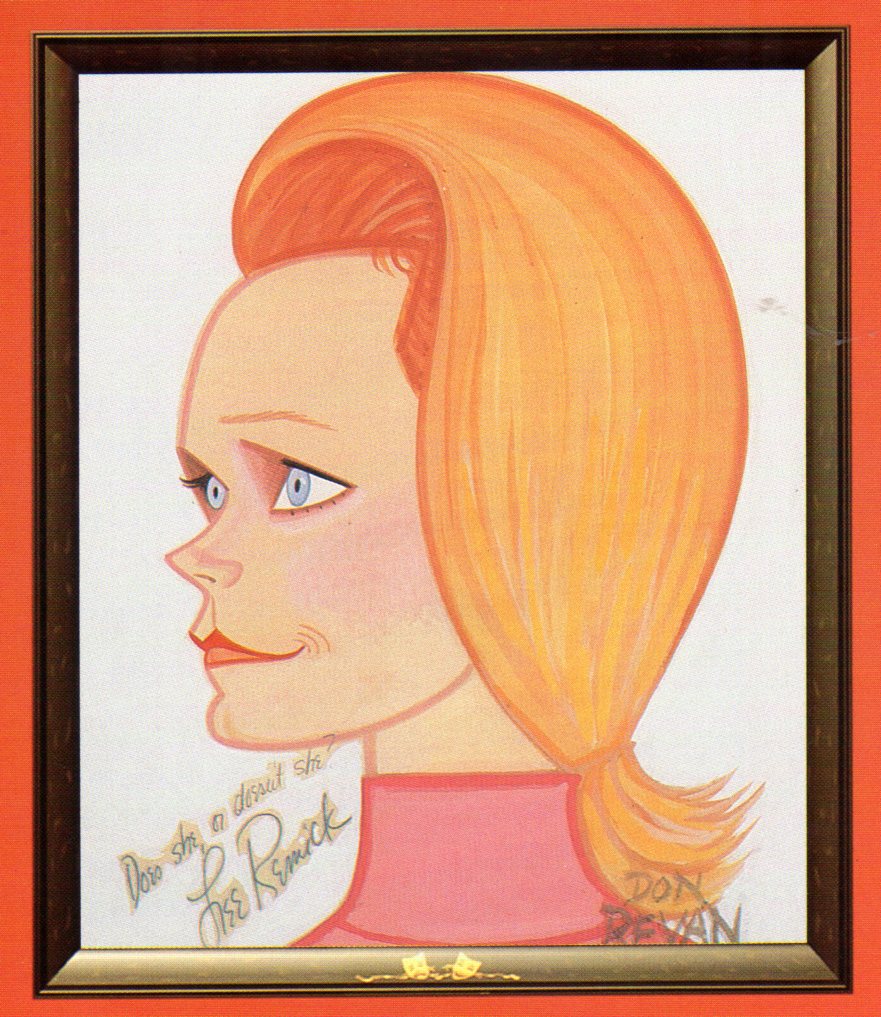 20
Lee Remick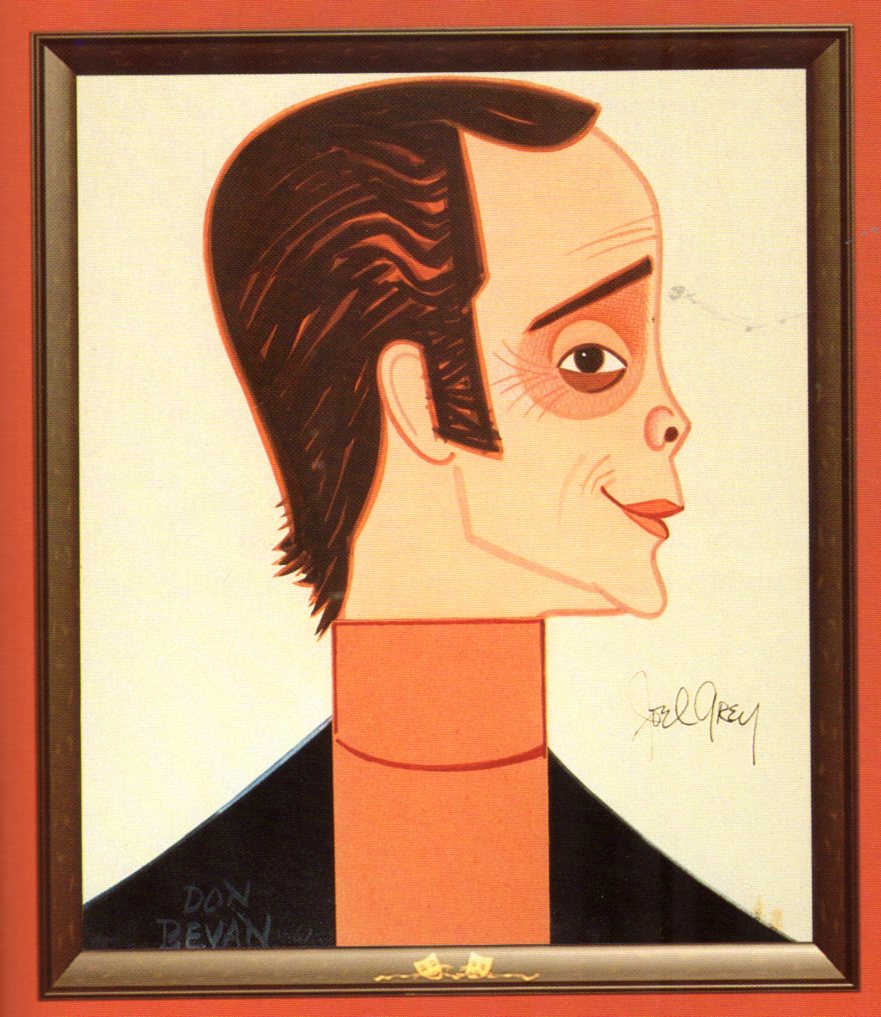 21
Joel Grey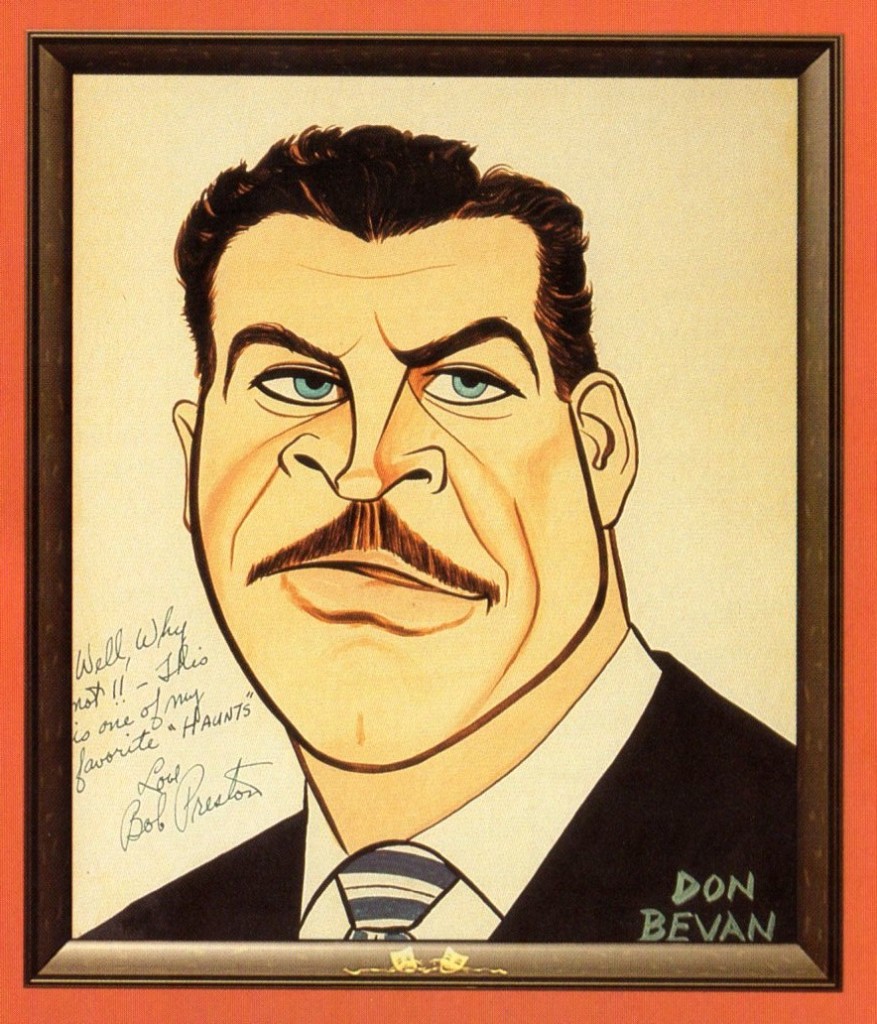 22
Robert Preston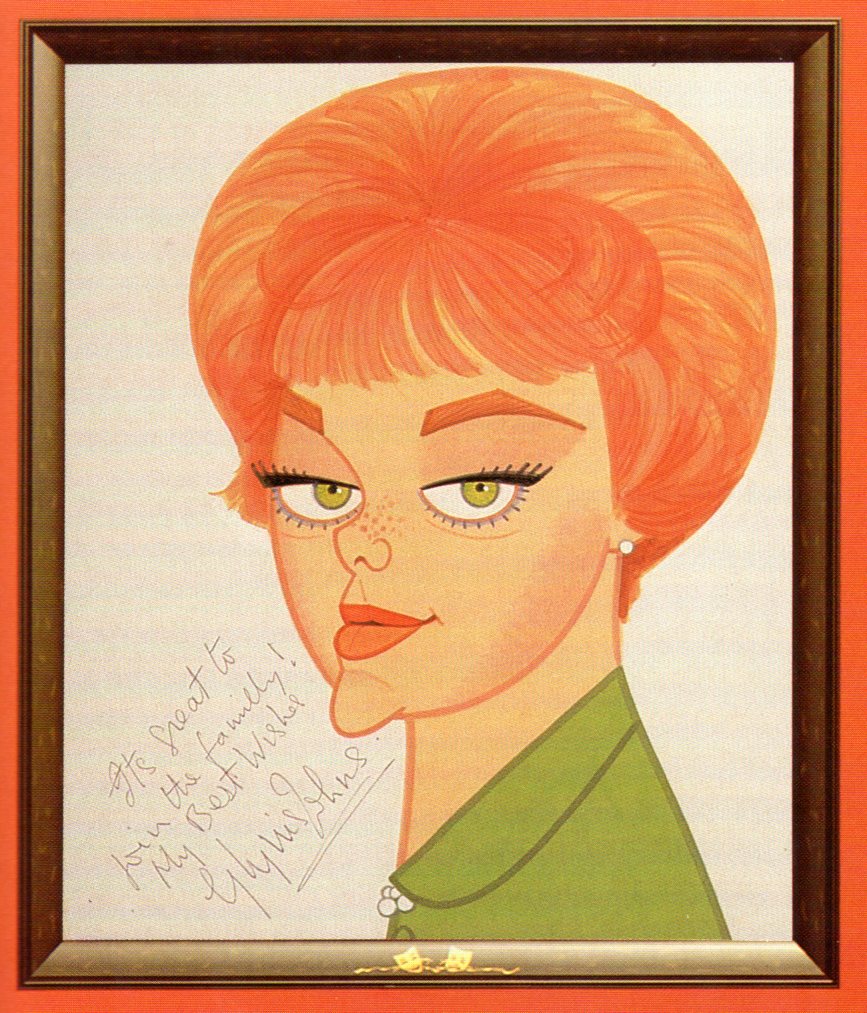 23
Glynis Johns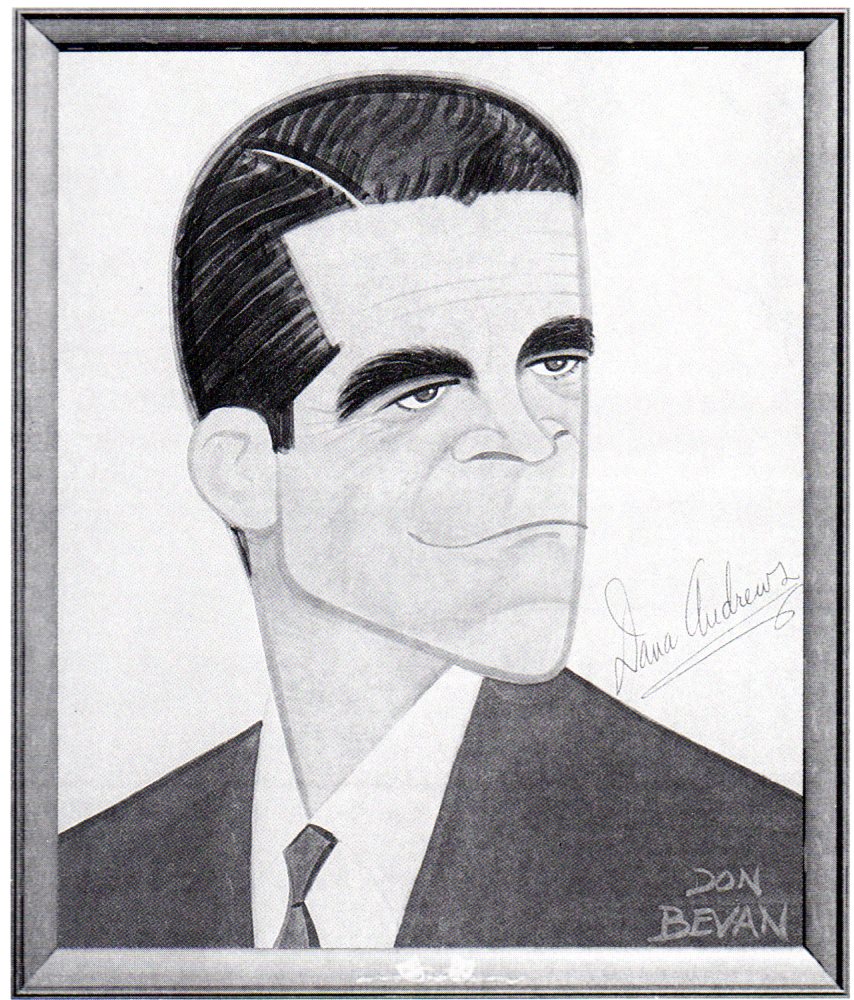 24
Dana Andrews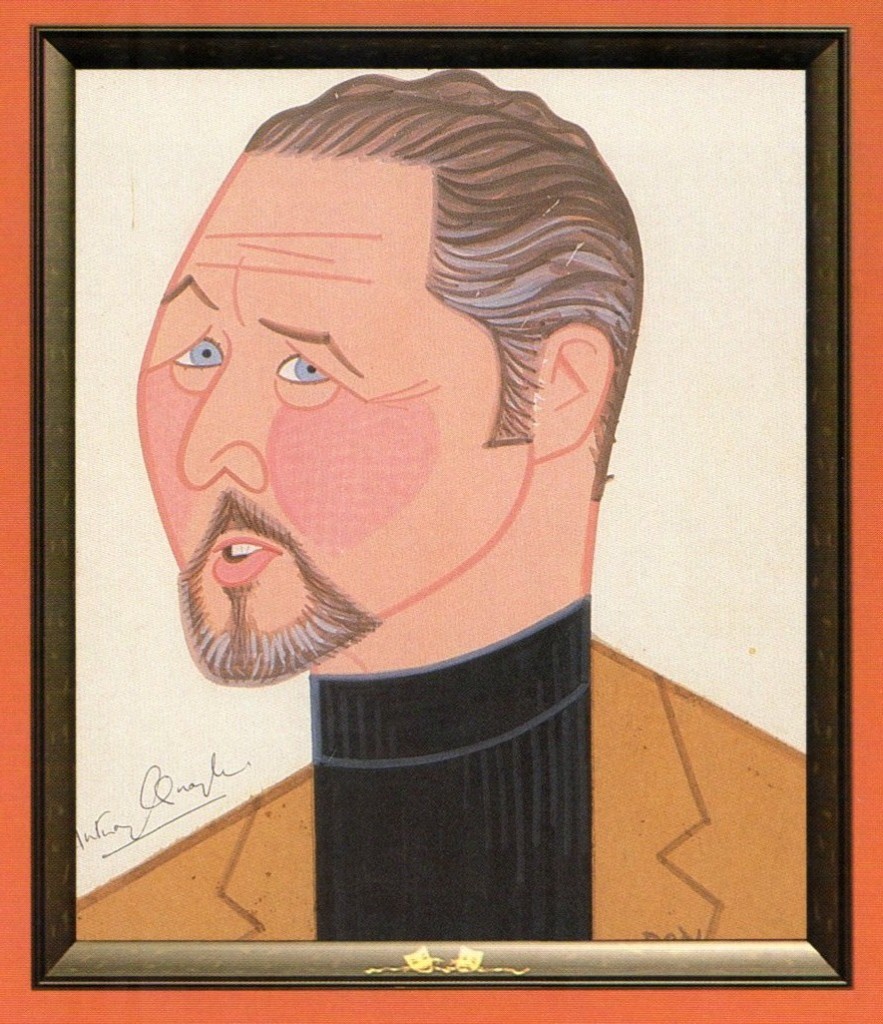 25
Anthony Quayle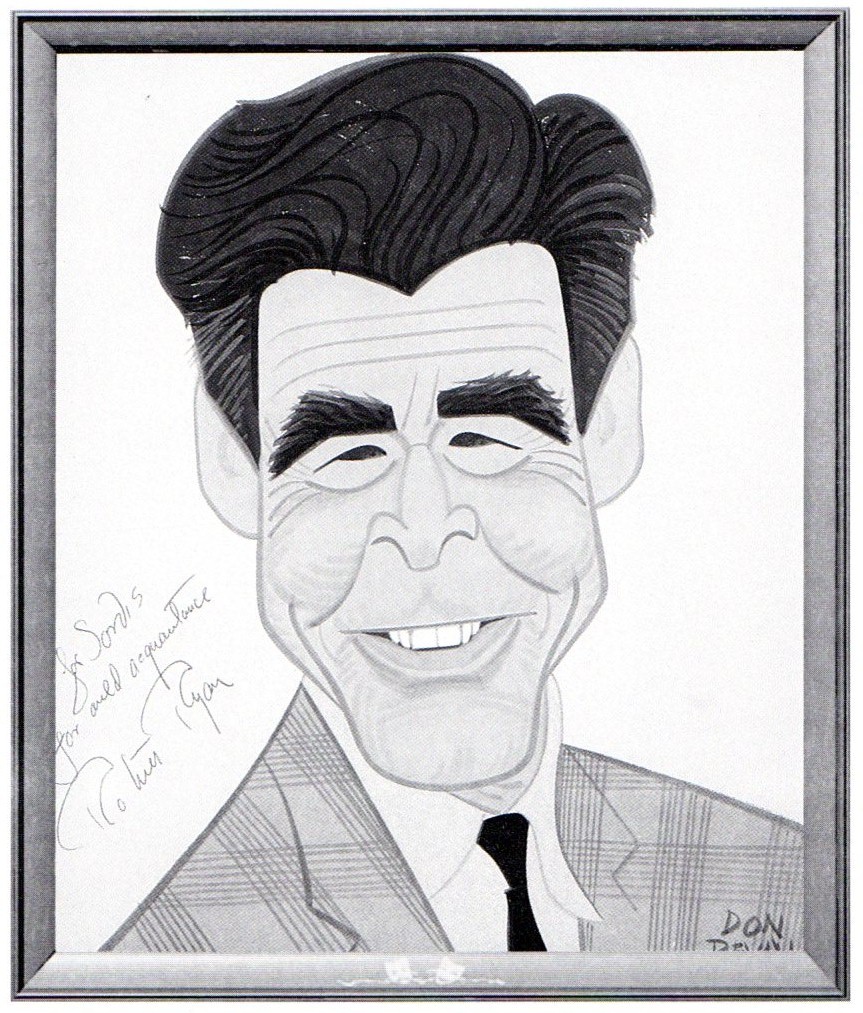 26
Robert Ryan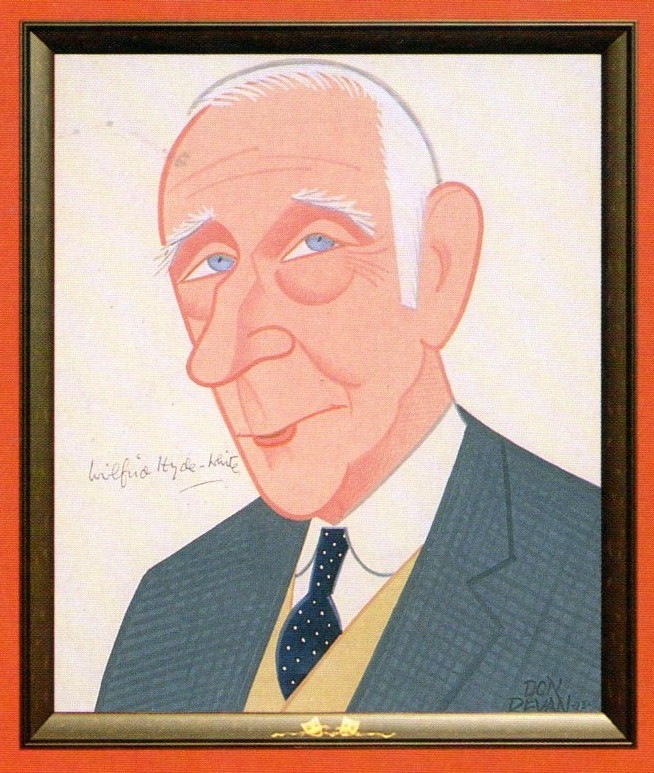 27
Wilfred Hyde-White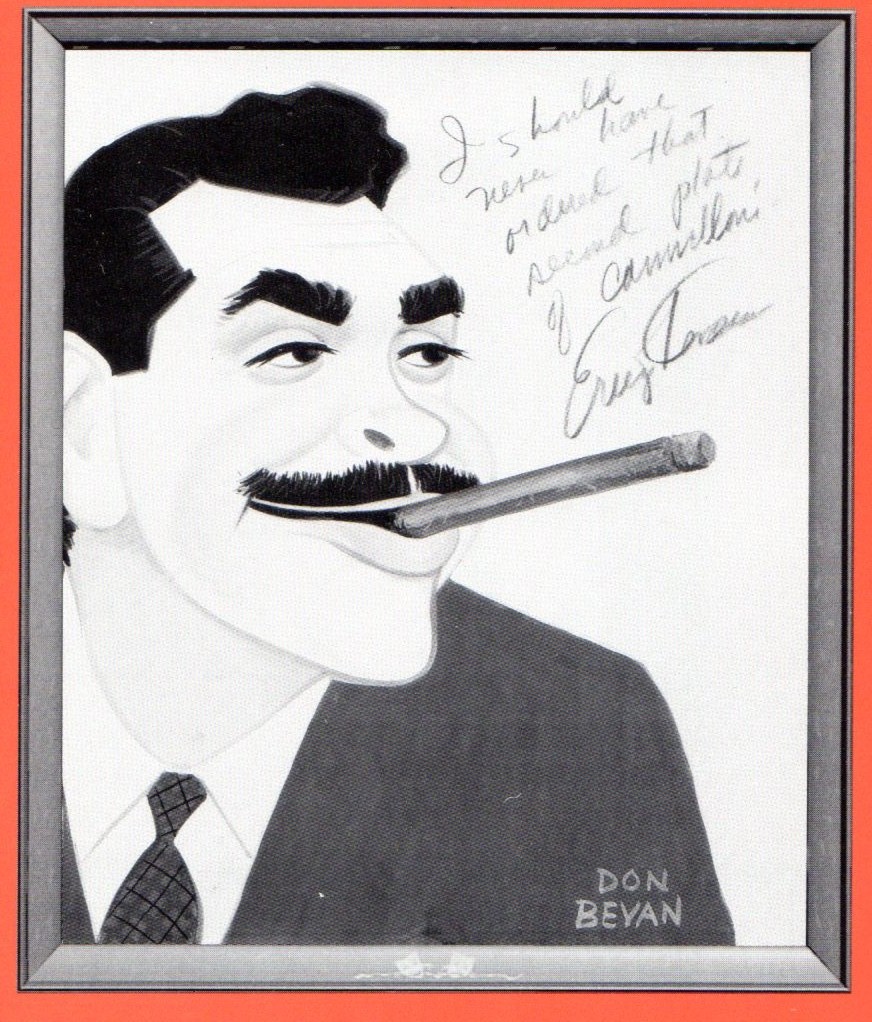 28
Ernie Kovaks
Bill Peckmann &Books &Comic Art &Illustration 26 Apr 2013 06:32 am
- Bill Peckmann sent a host of hilarity via email. So I have only to post it. Thanks for the smile to Arnie Levin for the great sense of humor and Bill for sending it to me.
Bill writes:
This is for Arnie Levin, a true prince of a man in the realm of cartooning, (both animation and print) and life!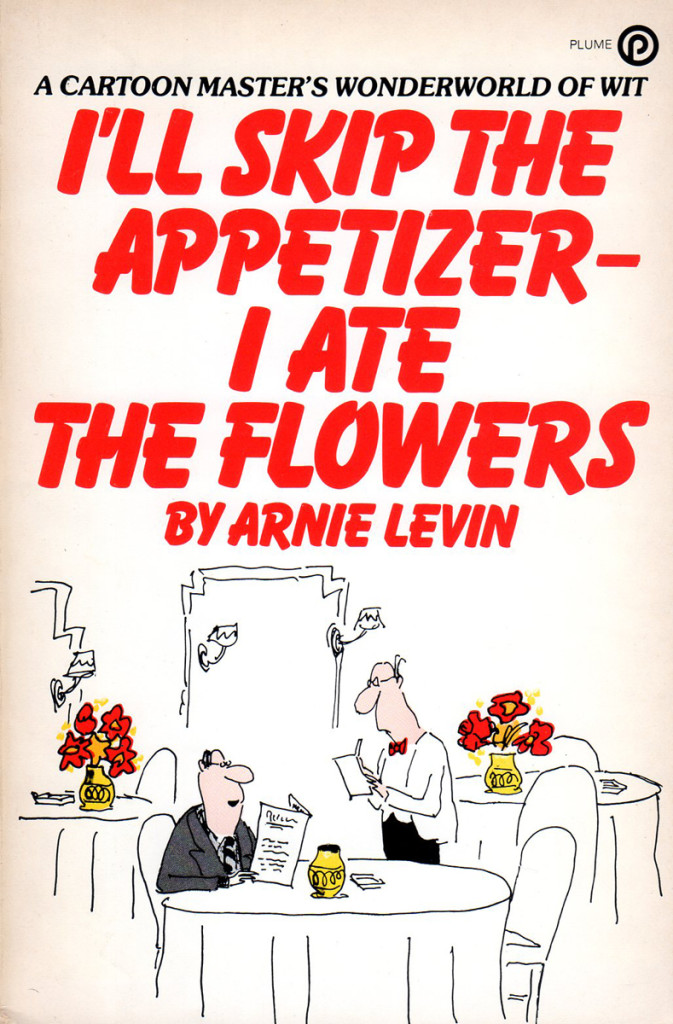 Book's cover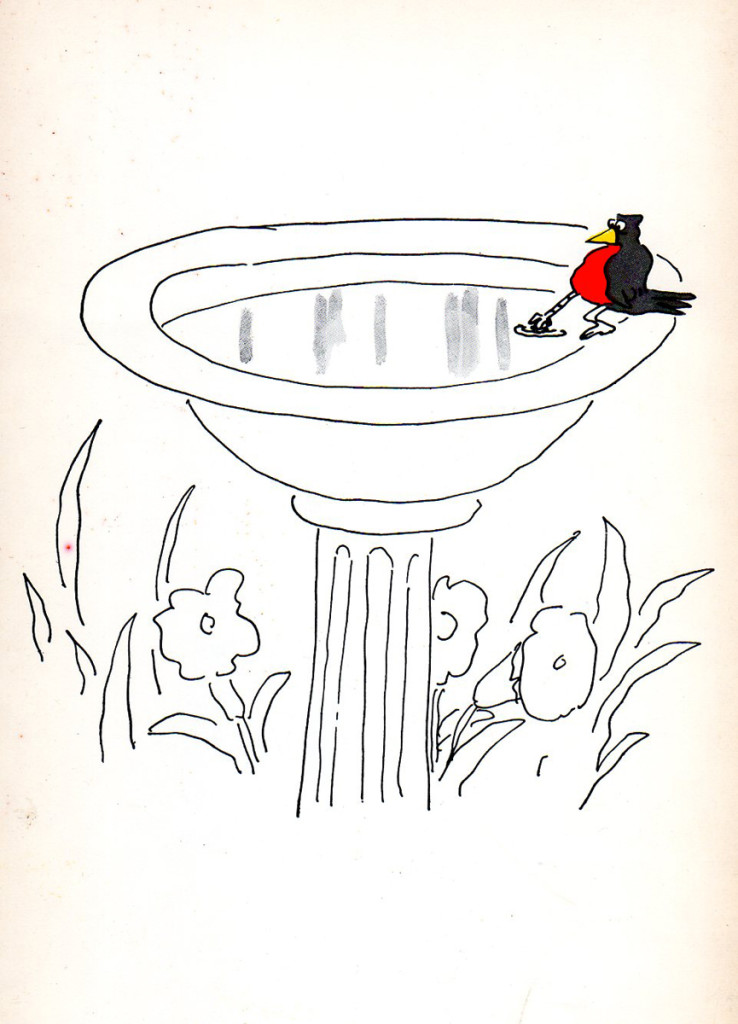 Back cover
1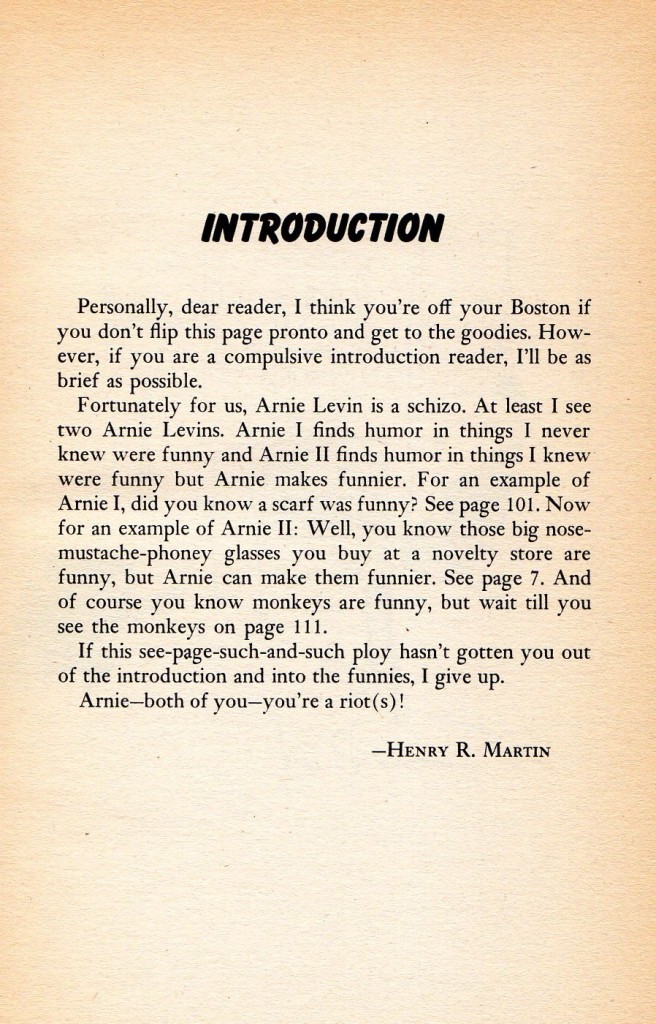 2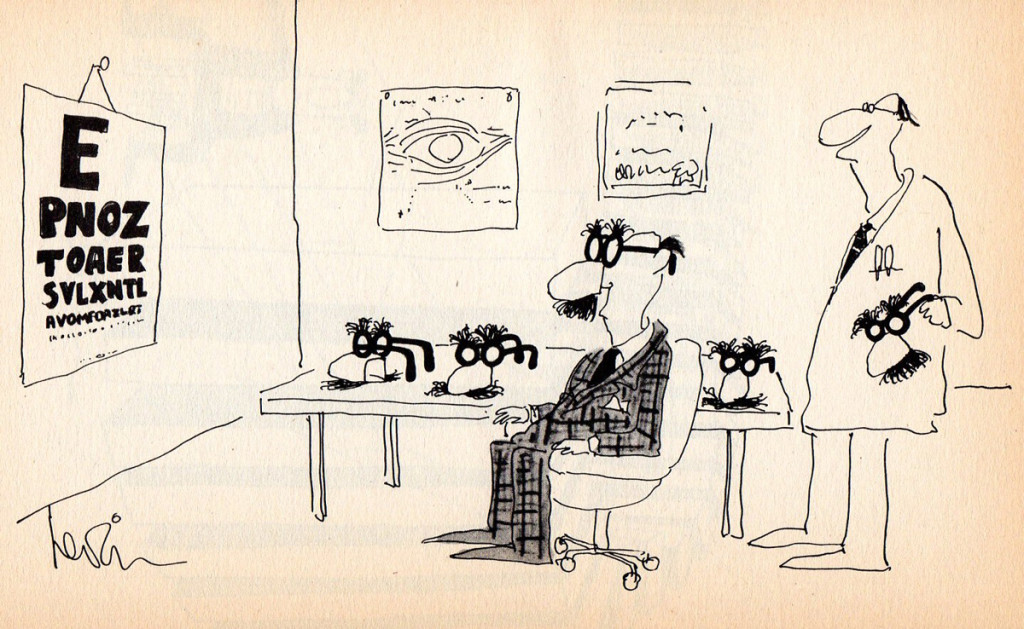 3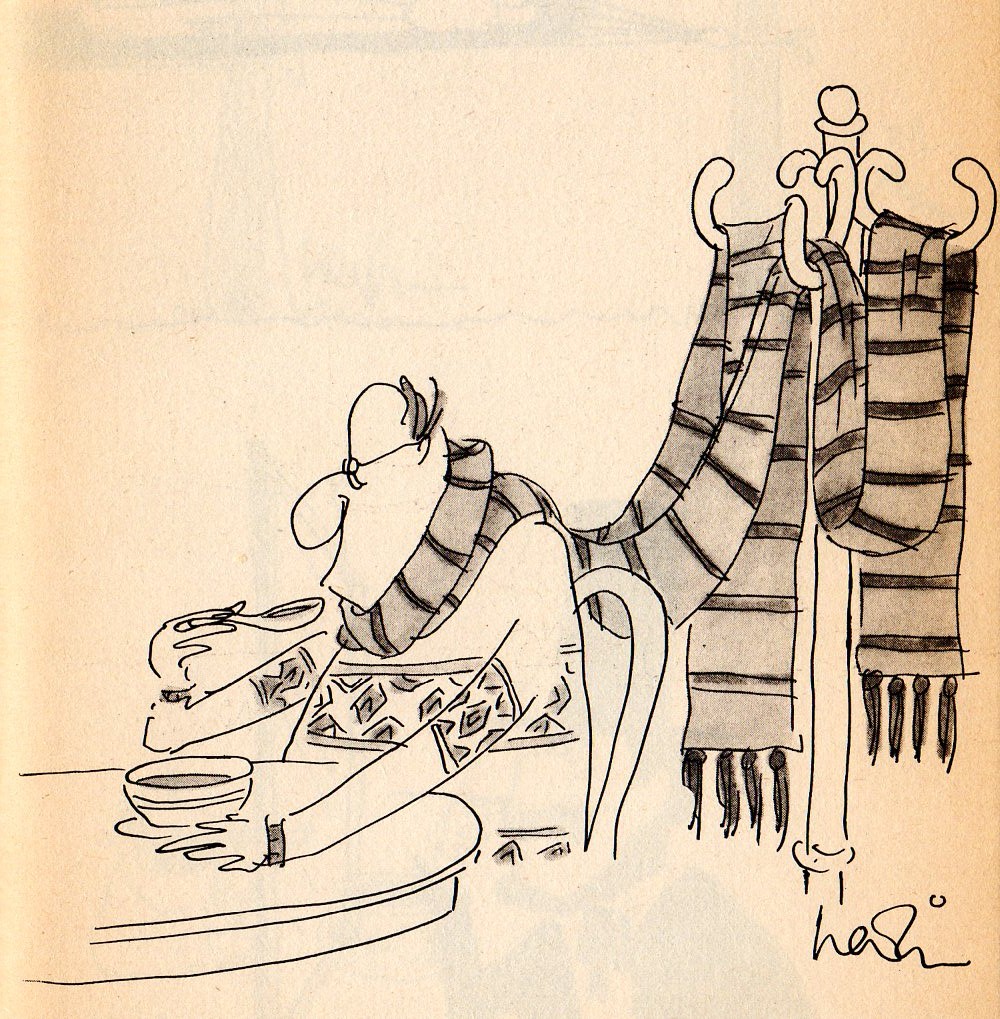 4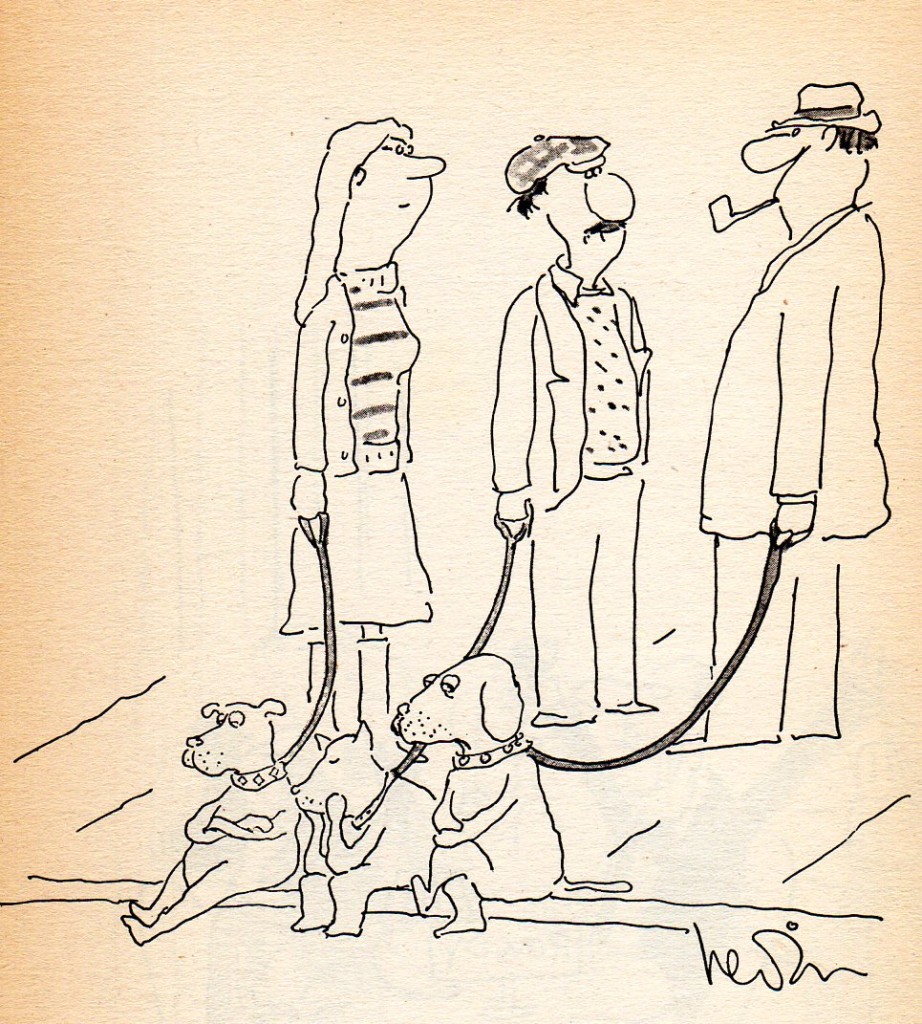 5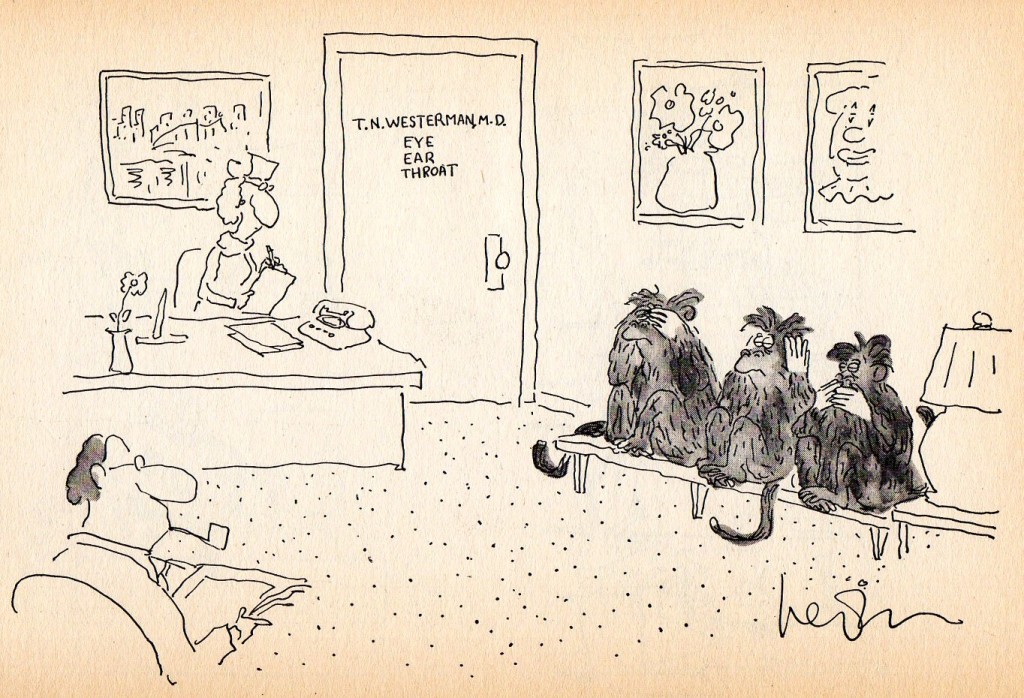 6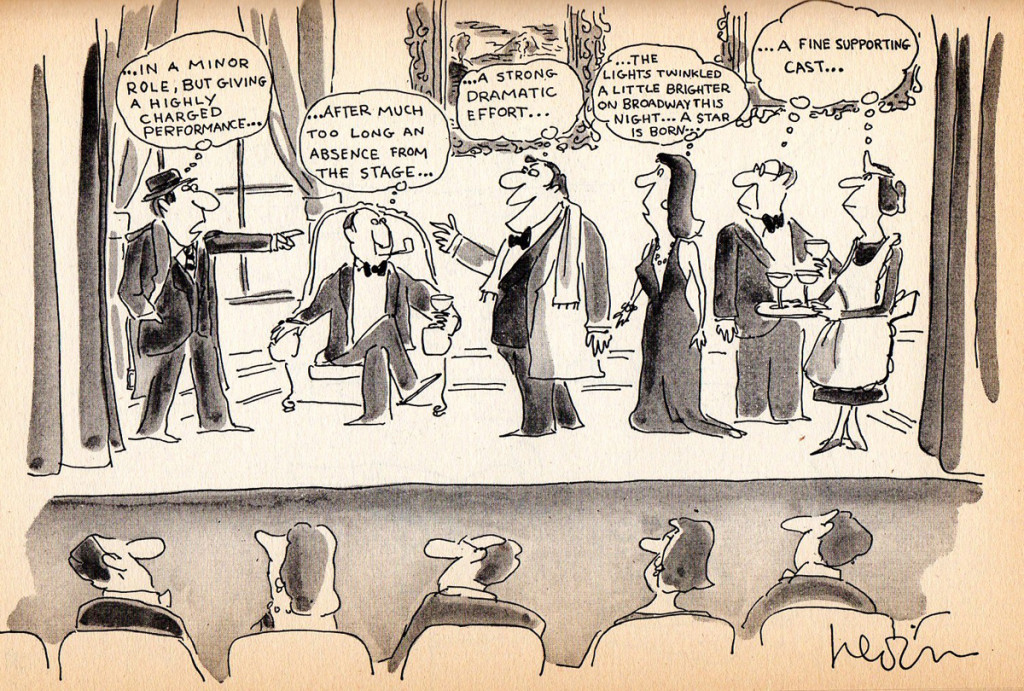 7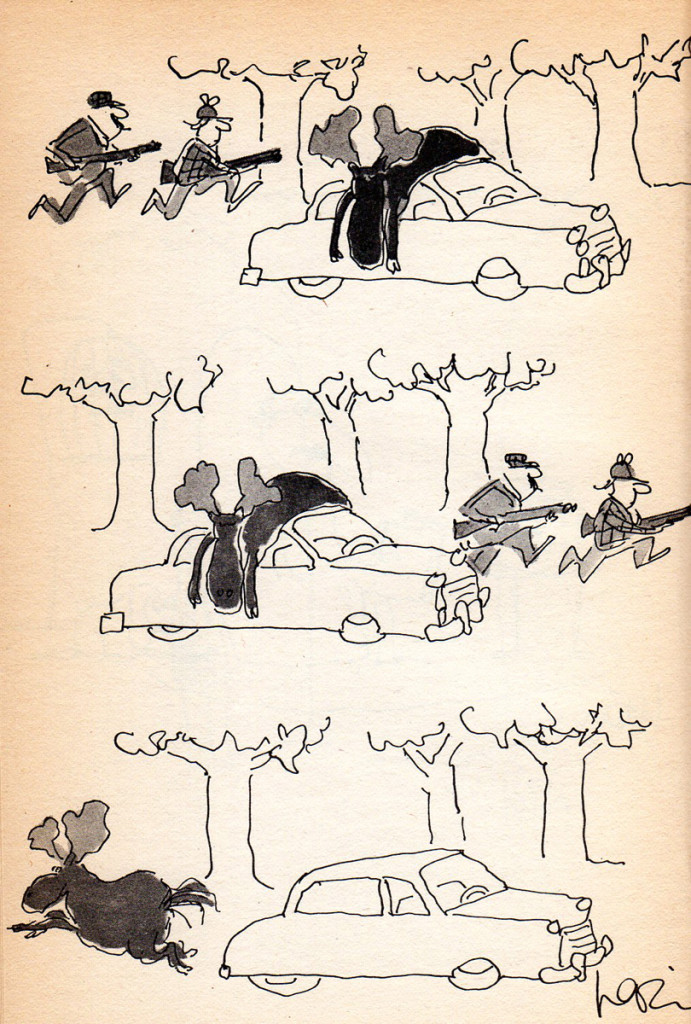 8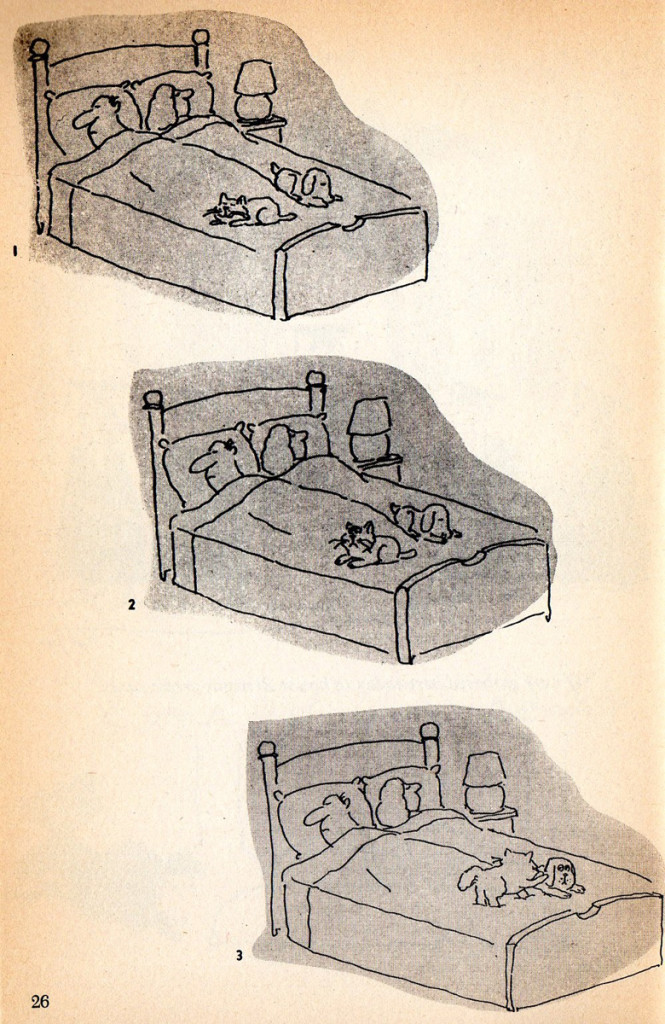 9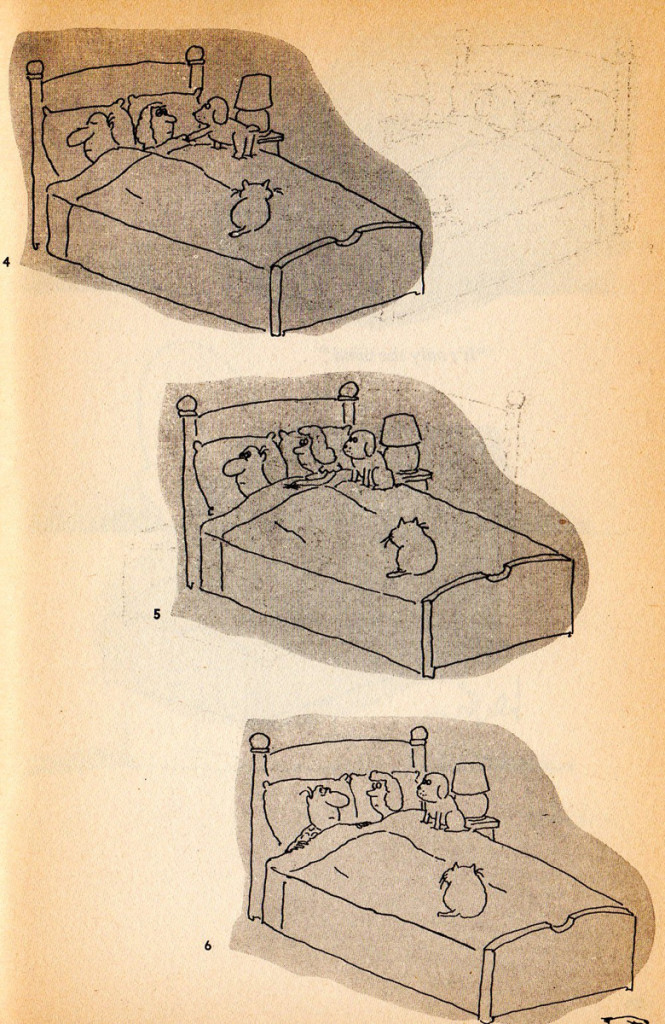 10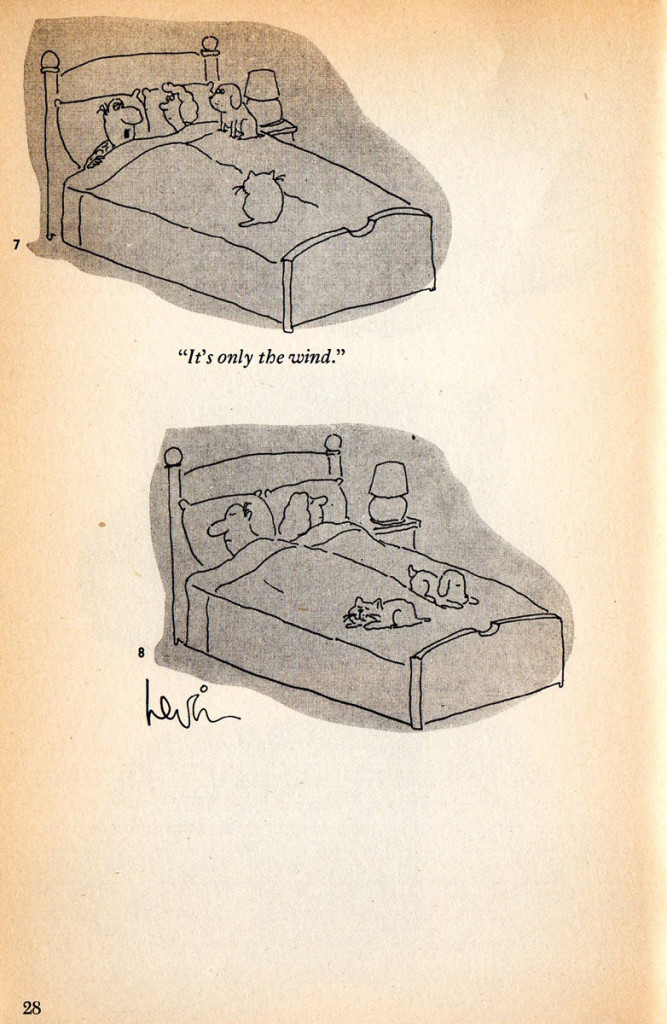 11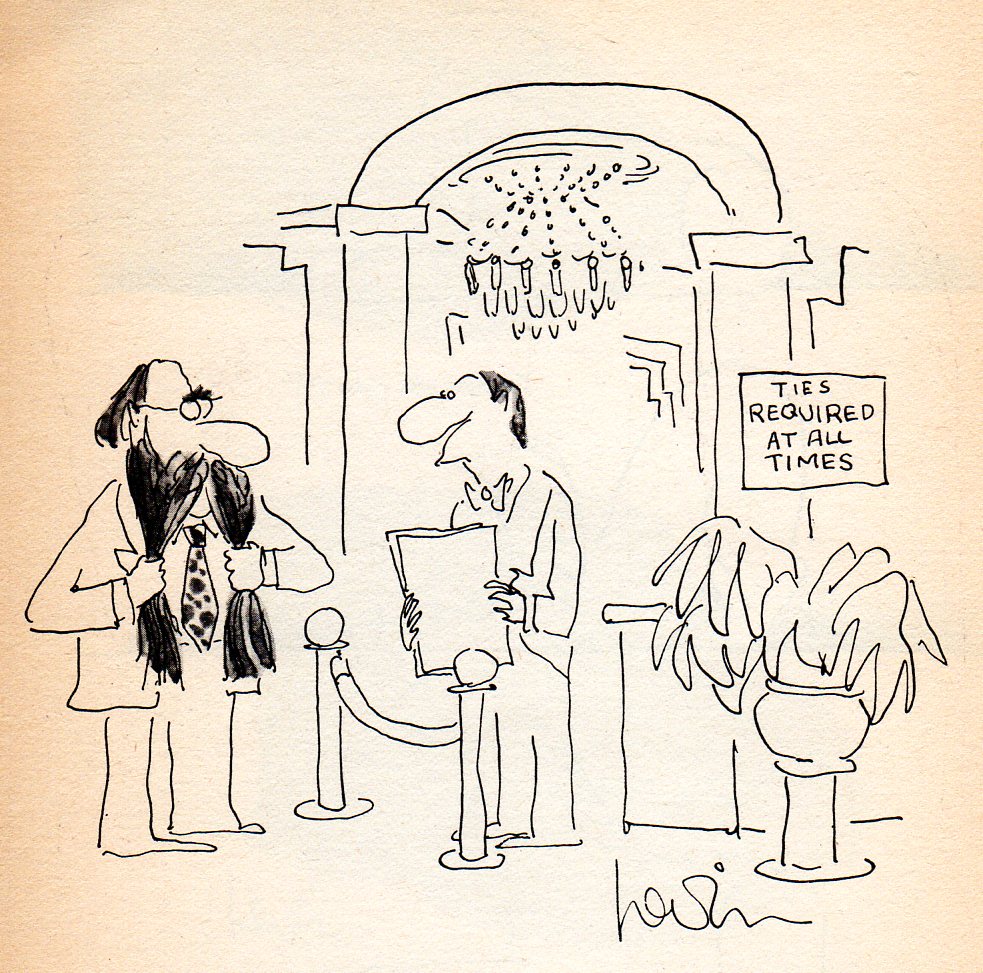 12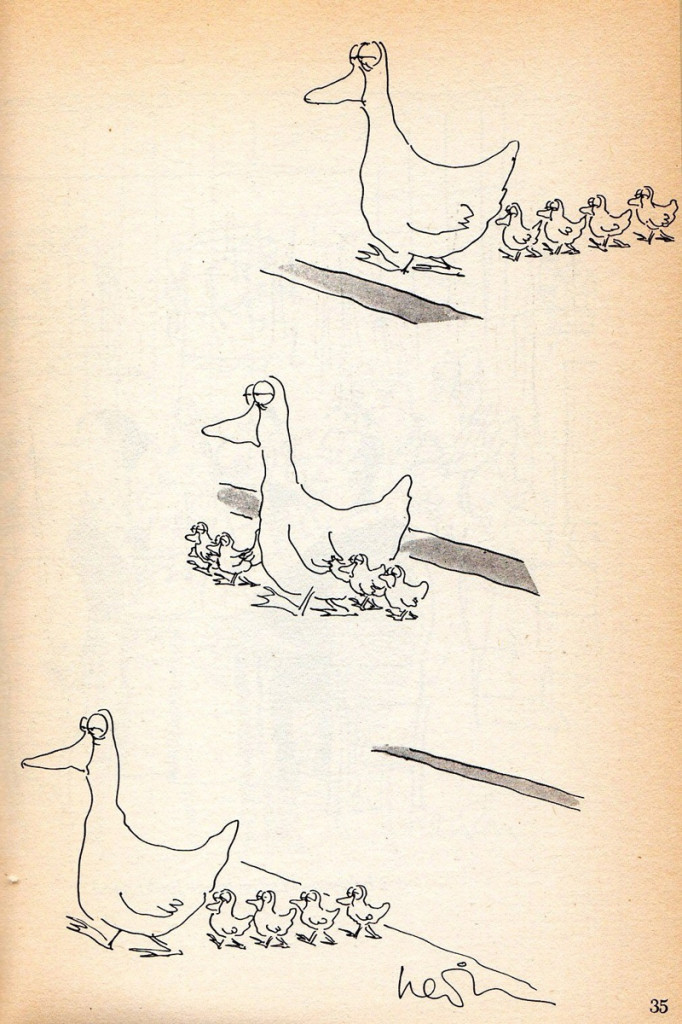 13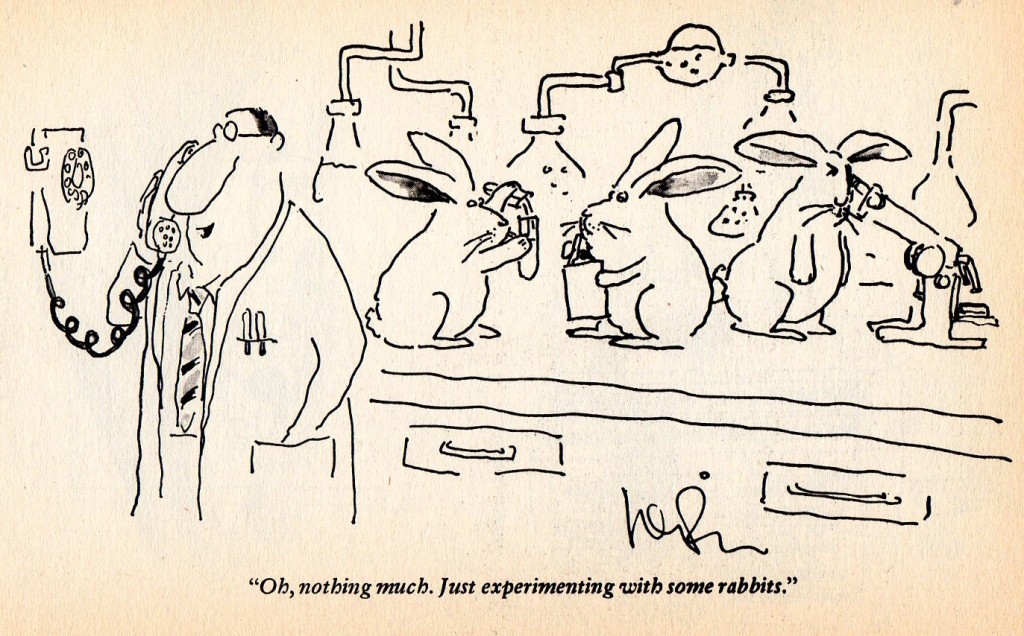 14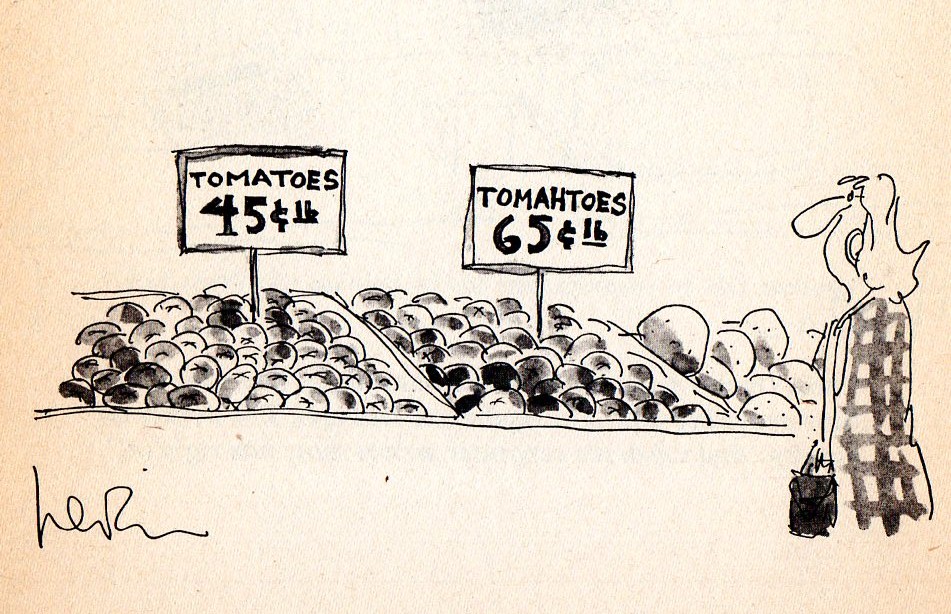 15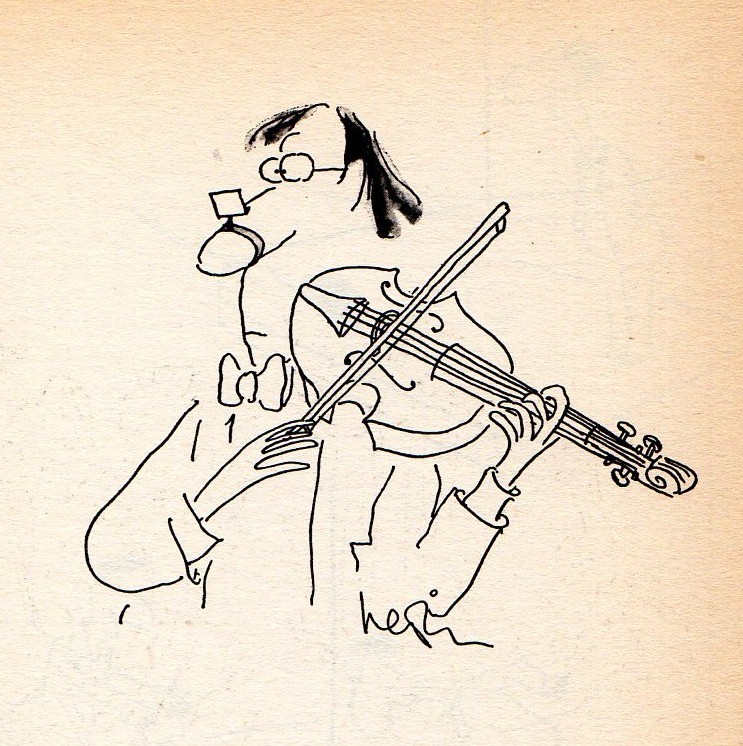 16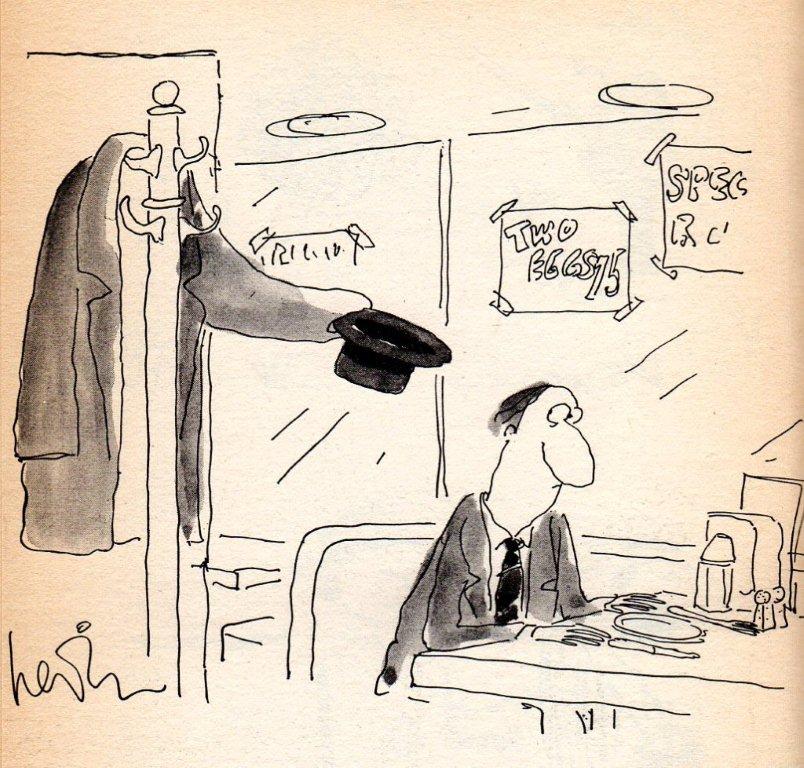 17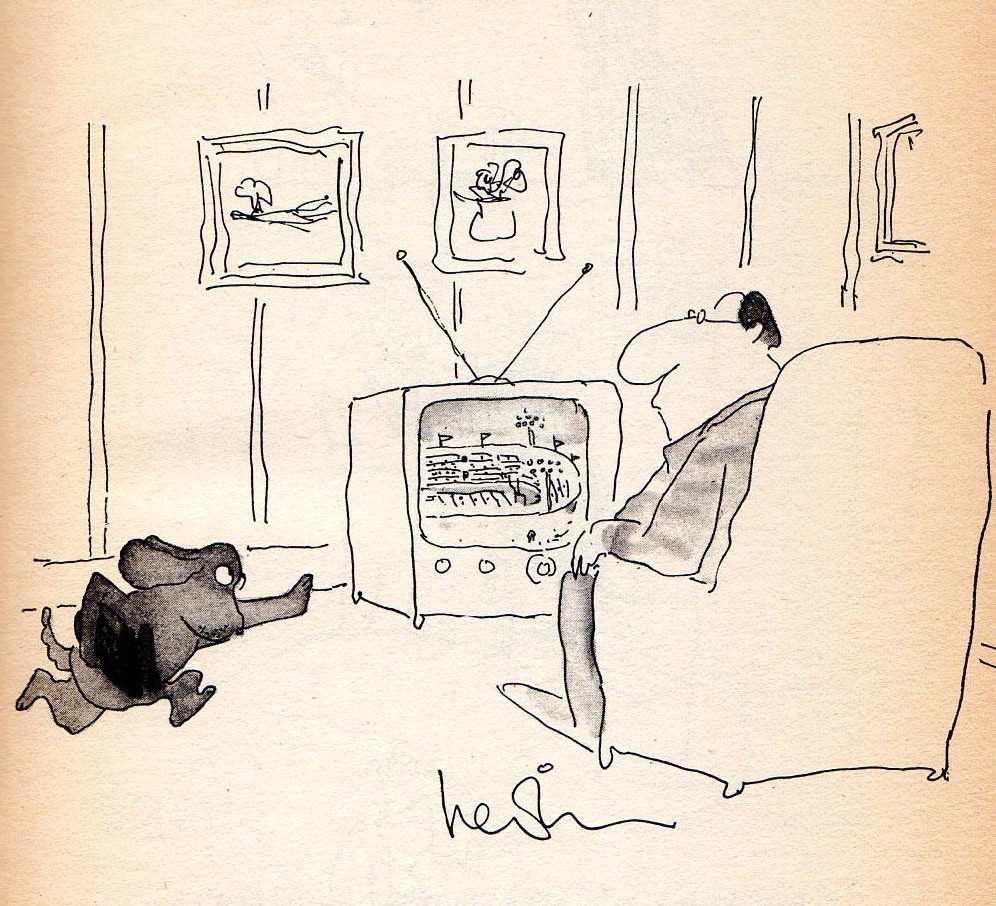 18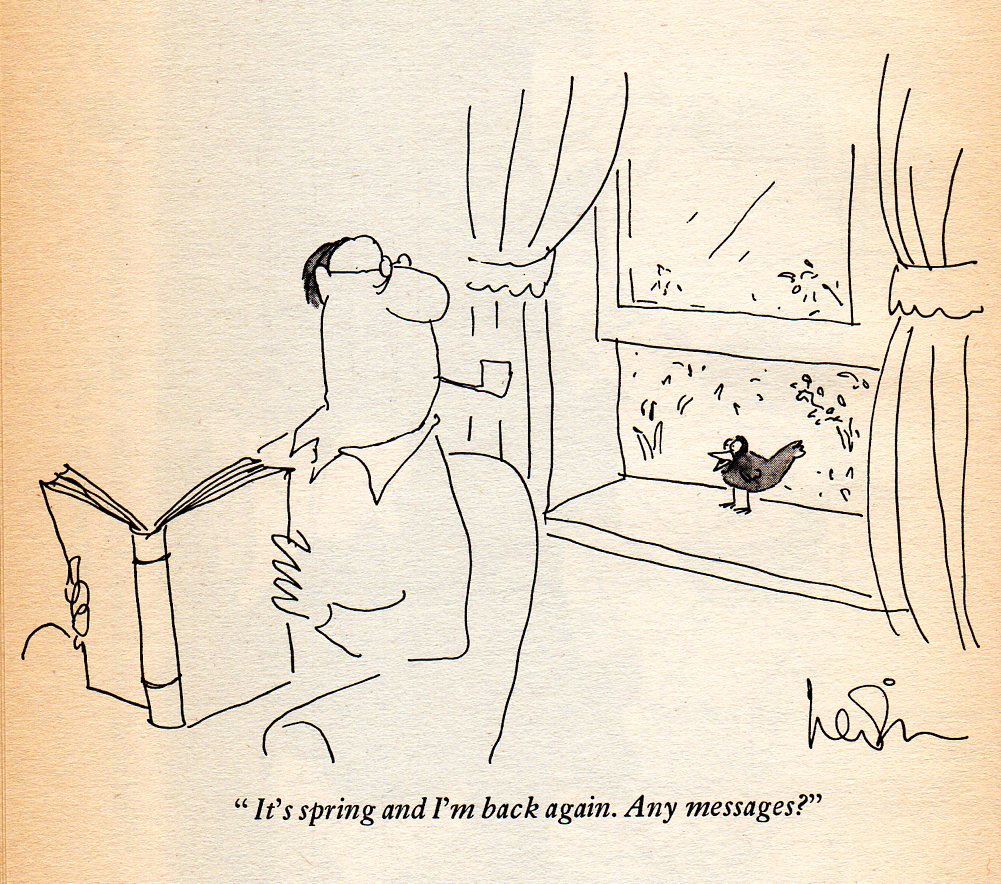 19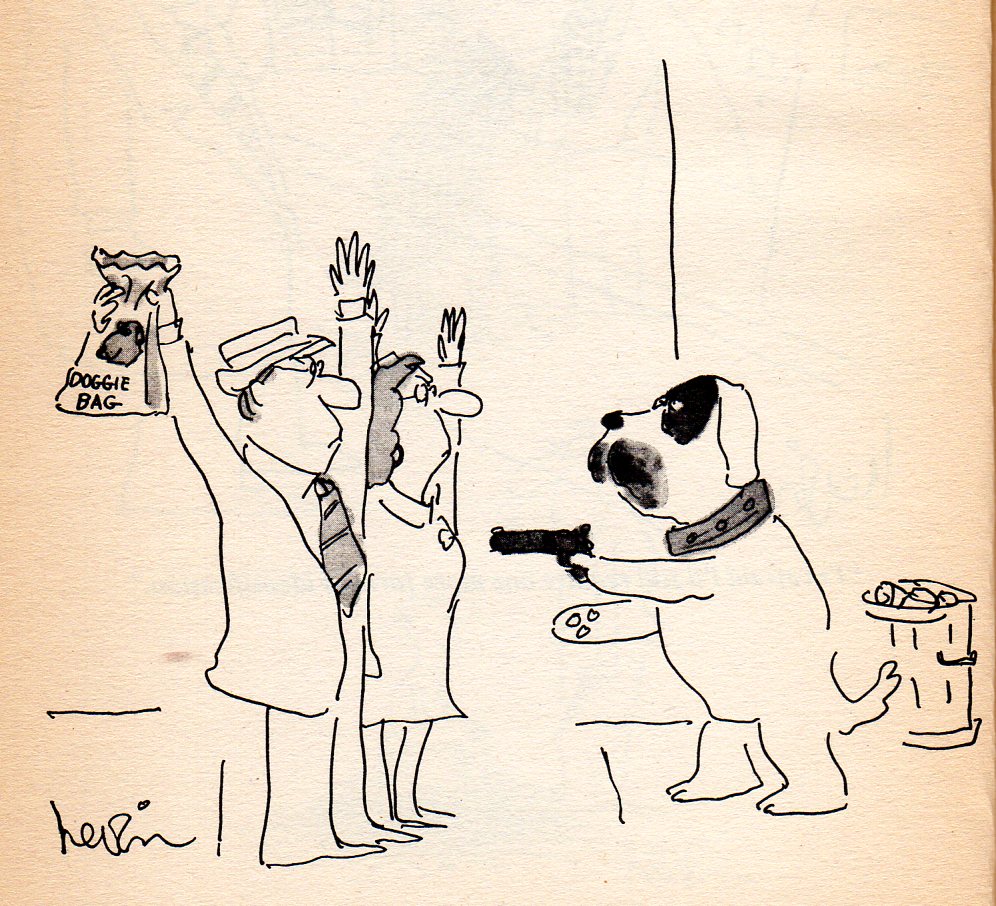 20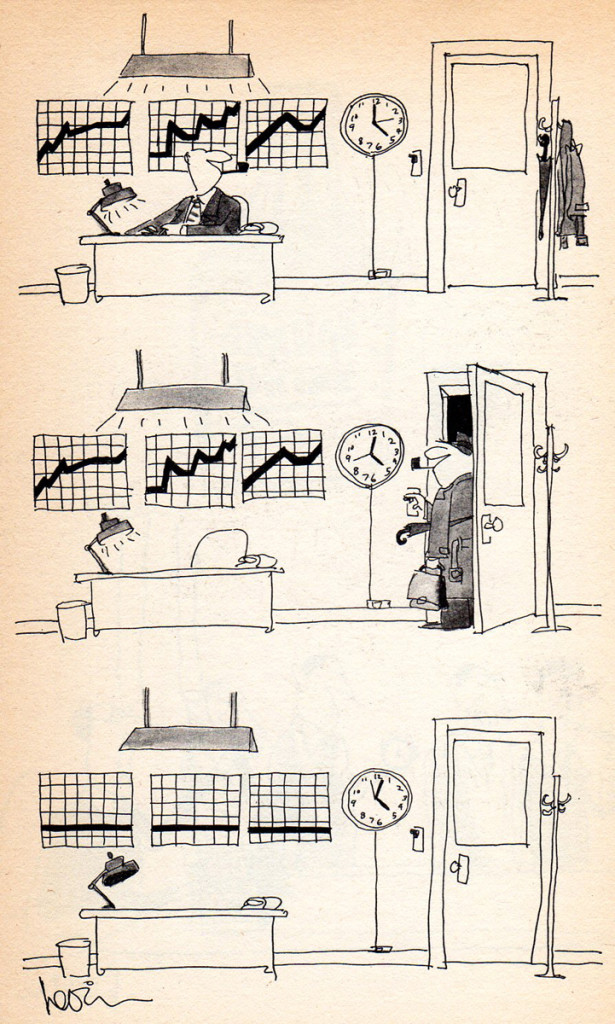 21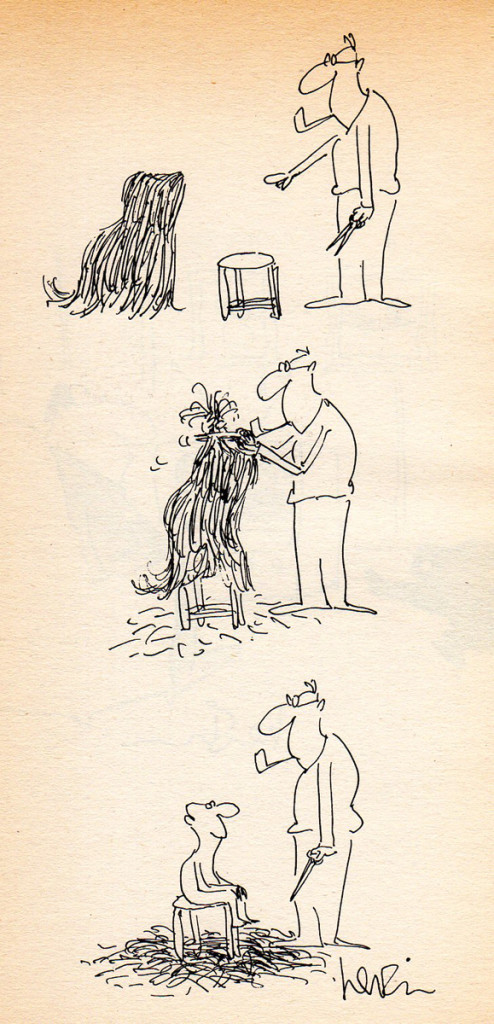 22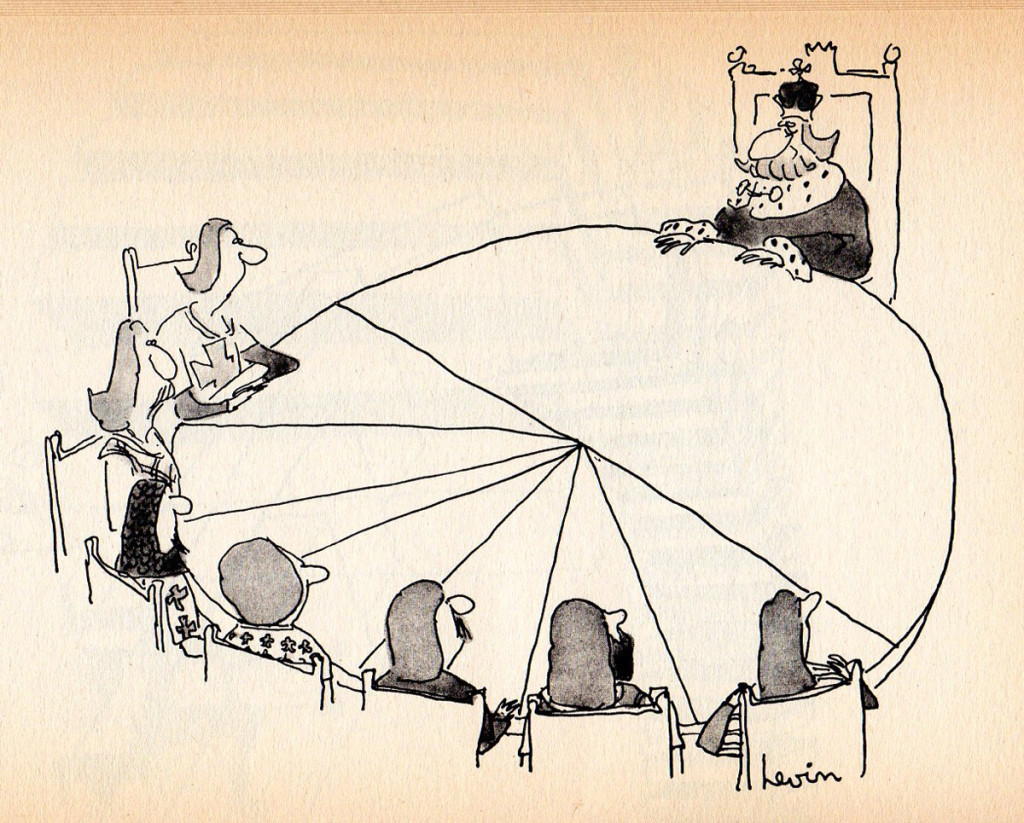 23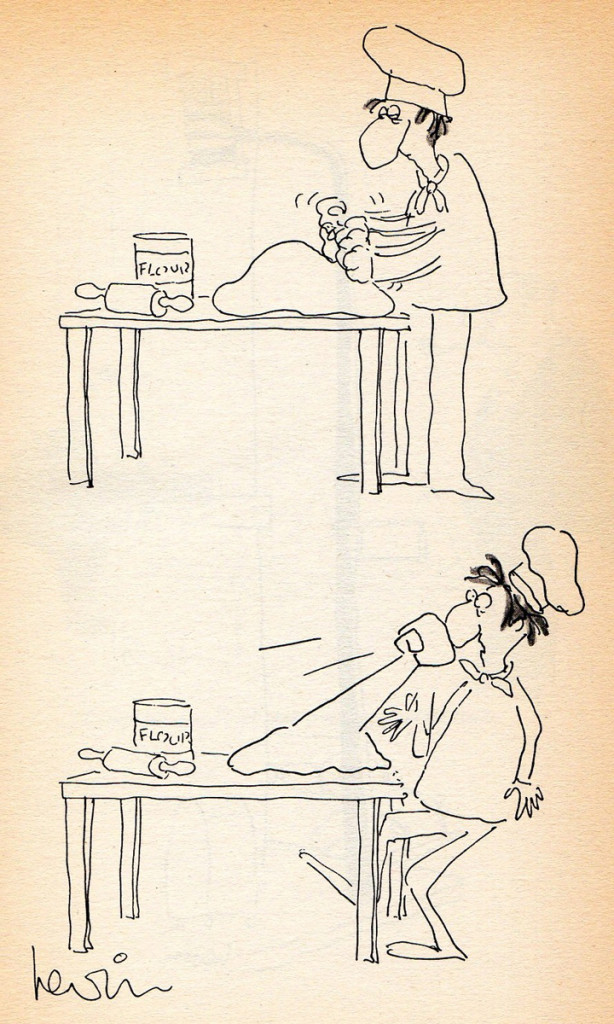 24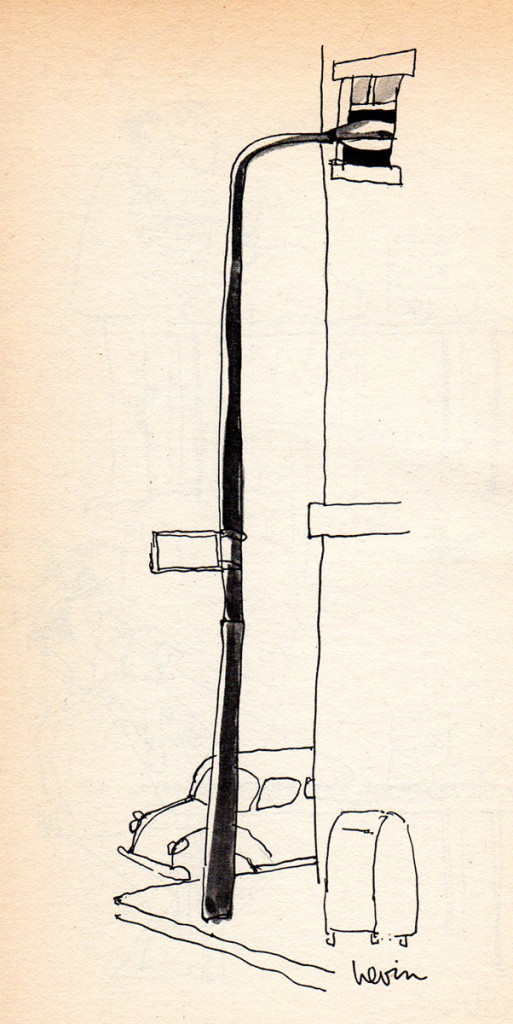 25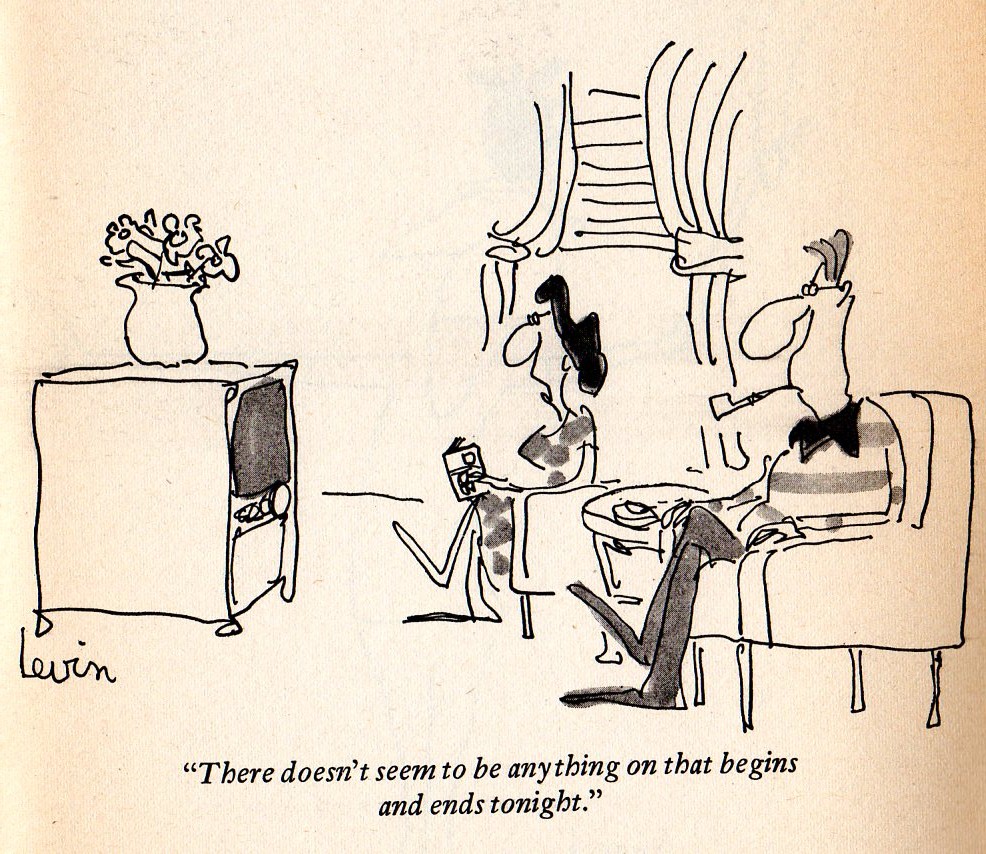 26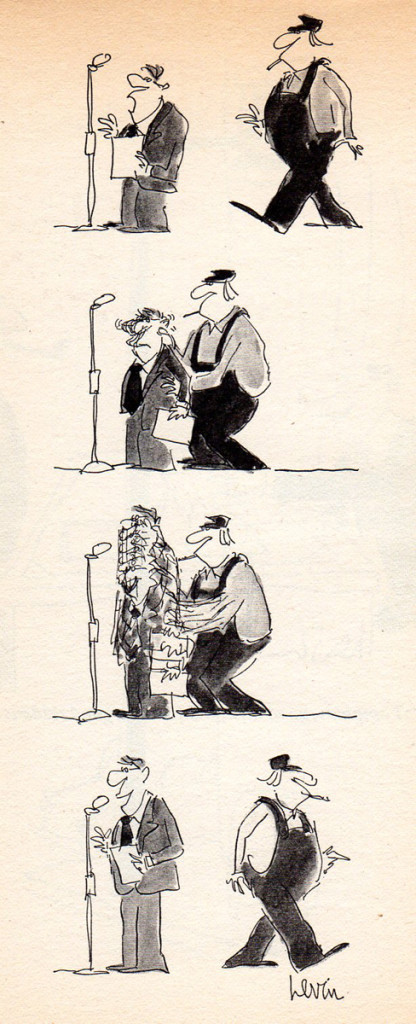 27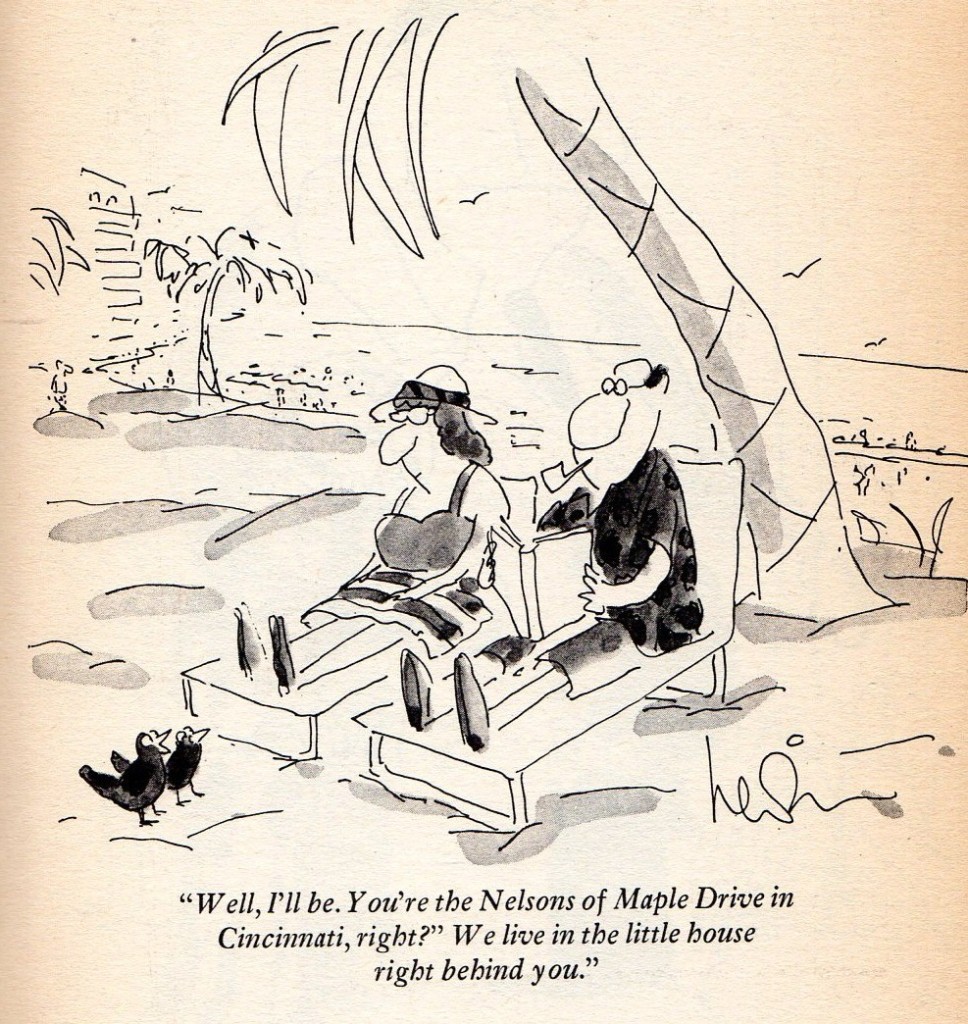 28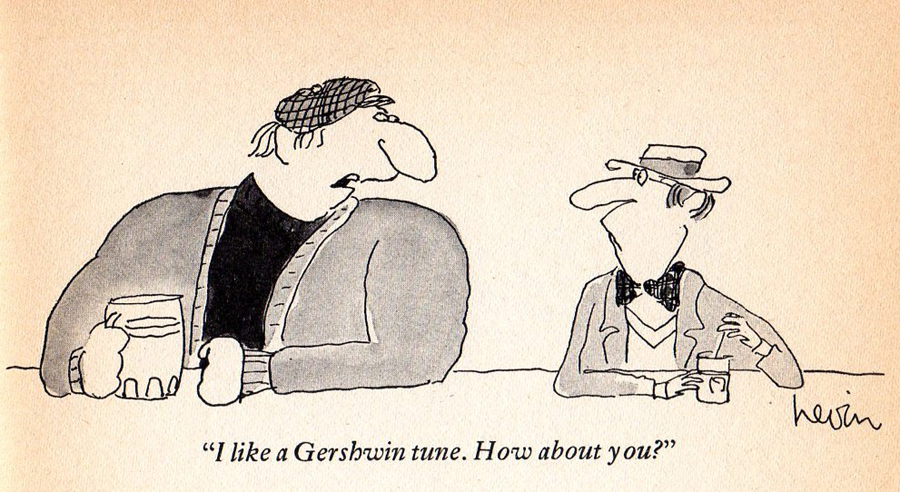 29

30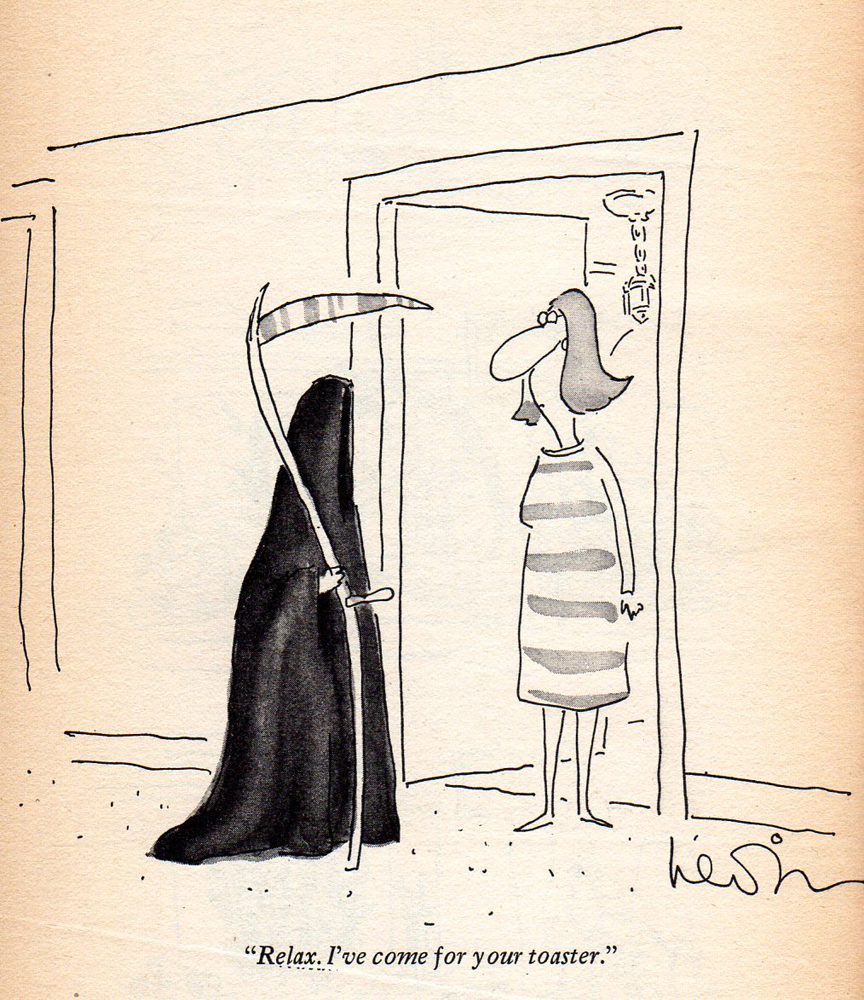 31

.
Bill writes:
Less is more, not a line or thought out of place, "P" for perfection, it all applies to Arnie!
Bill Peckmann &Comic Art &Illustration 19 Apr 2013 02:44 am
A rich Alex Toth comic creation arranged and sent to us by Bill Peckmann. Bill writes:
In the new recently published "Genius Illustrated, the Life and Art of Alex Toth" by Dean Mullaney and Bruce Canwell, there are pages, after wonderful pages, of Alex's terrific, original comic book art. I thought it would be fun to see a couple of those original splash pages (thanks to Mr. Mullaney) followed by their stories from when they were originally printed.

Here is a 16 page Alex Toth story that appeared in DC's "Adventure Comics" in 1972. The "Black Canary" was a super heroine that got her start in 1947 and was updated by Alex 25 years later in this two part story. Lucky for us bird watchers!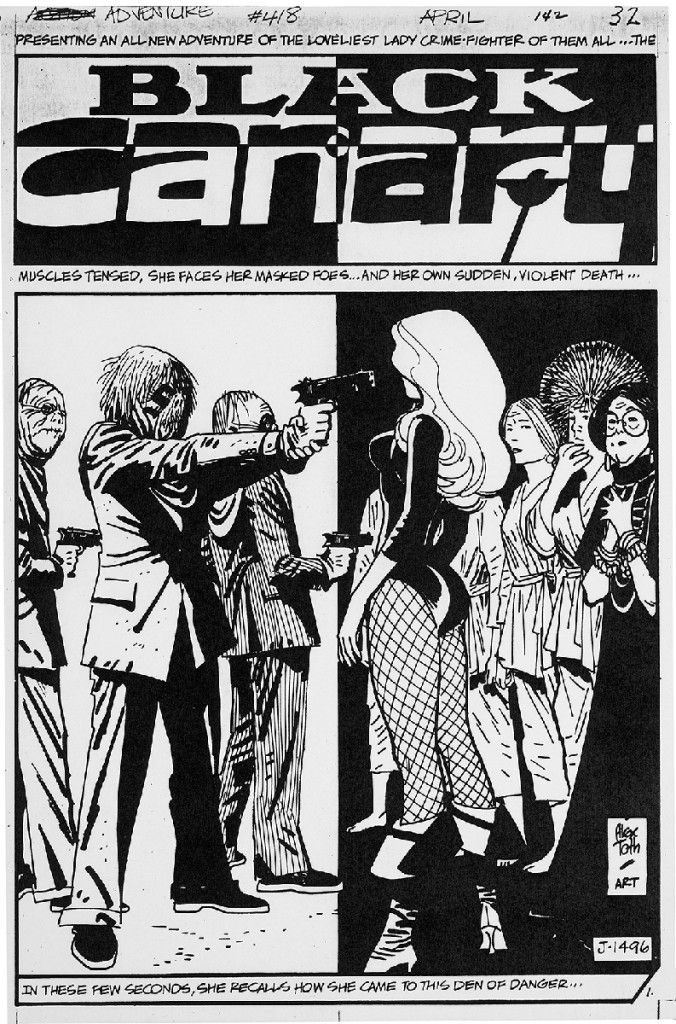 This is the Splash page of page one – "the author's proof"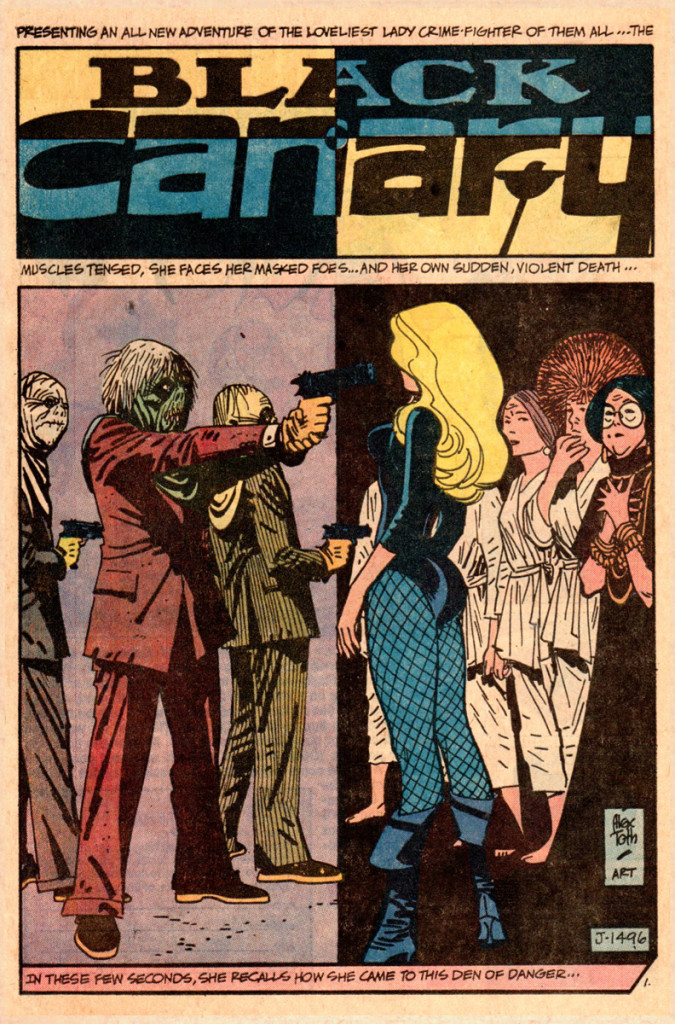 1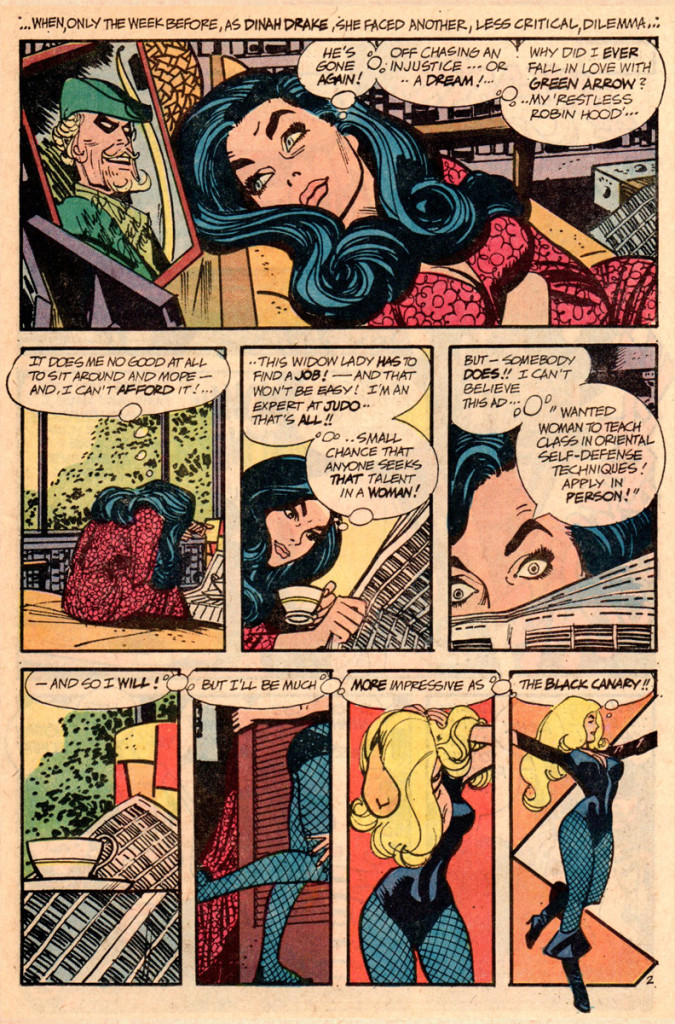 2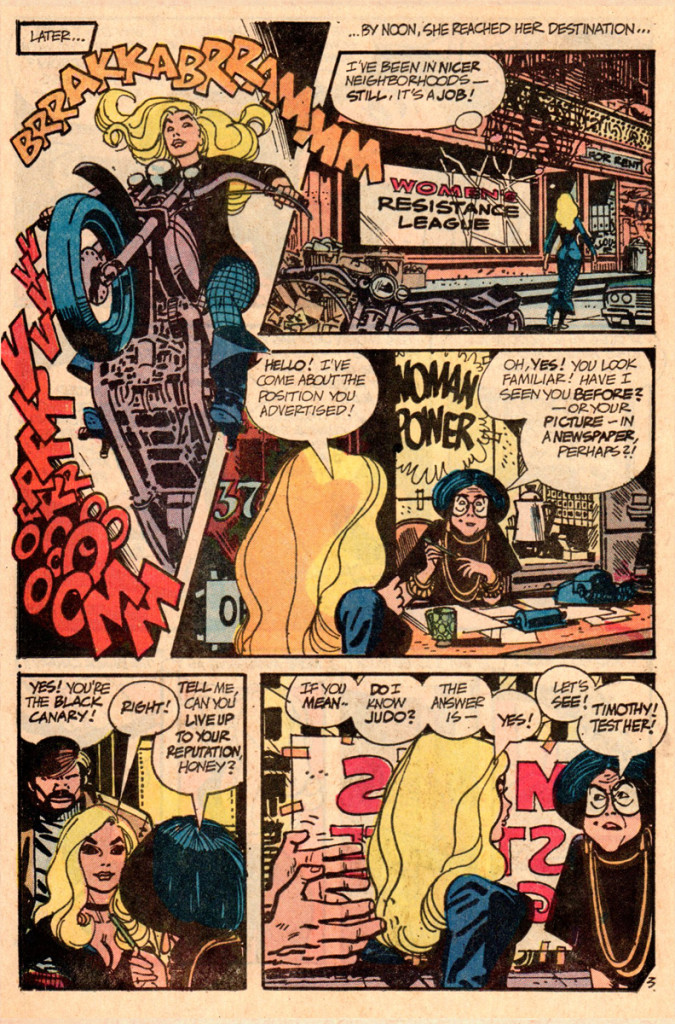 3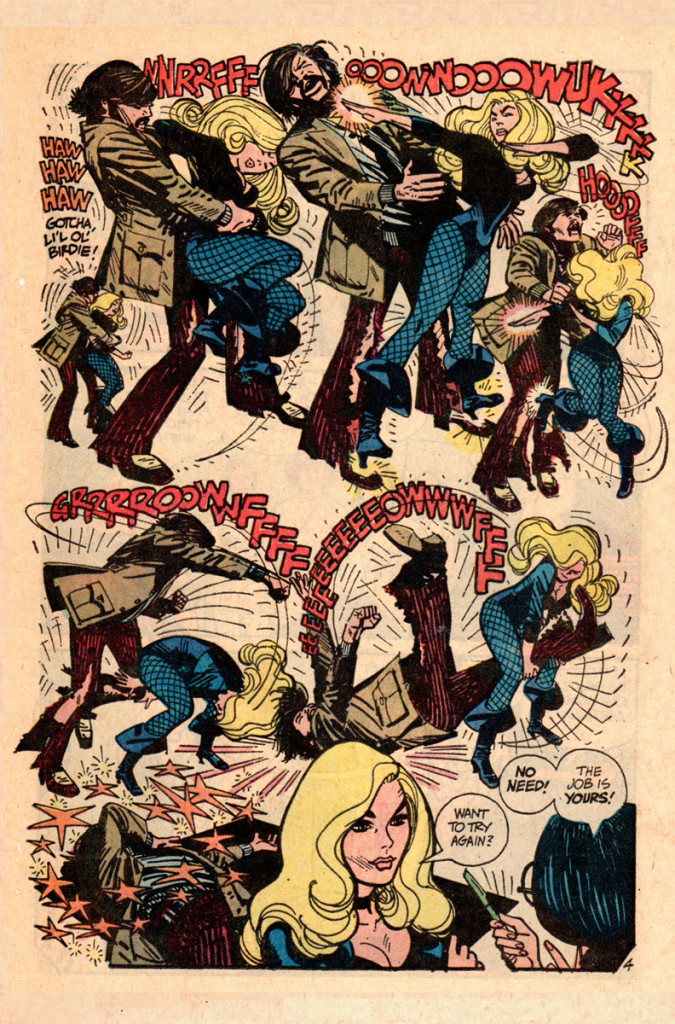 4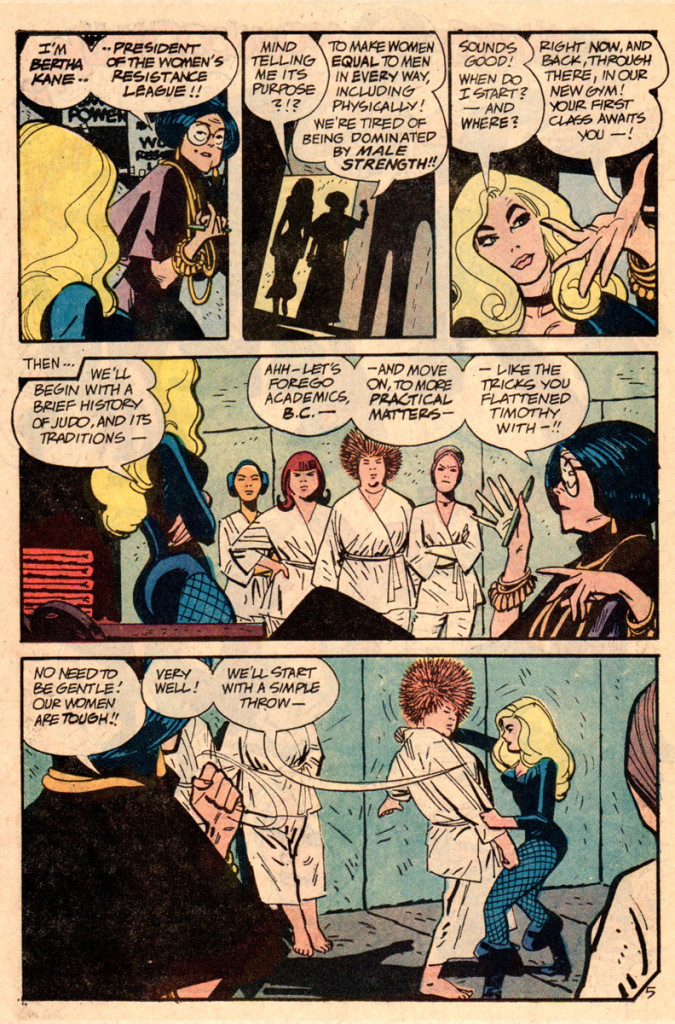 5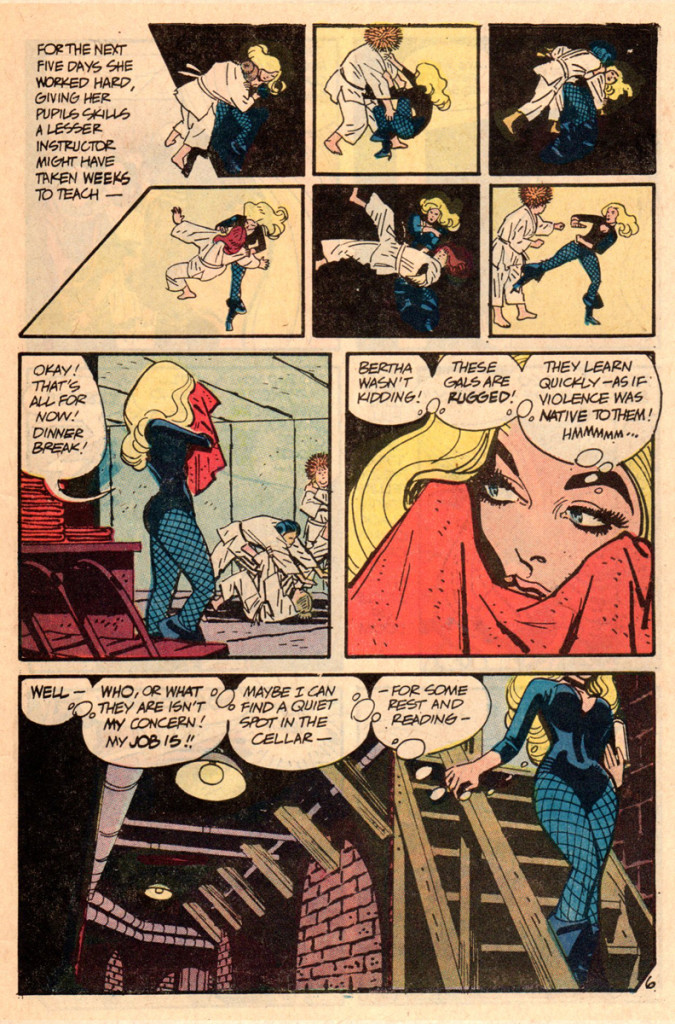 6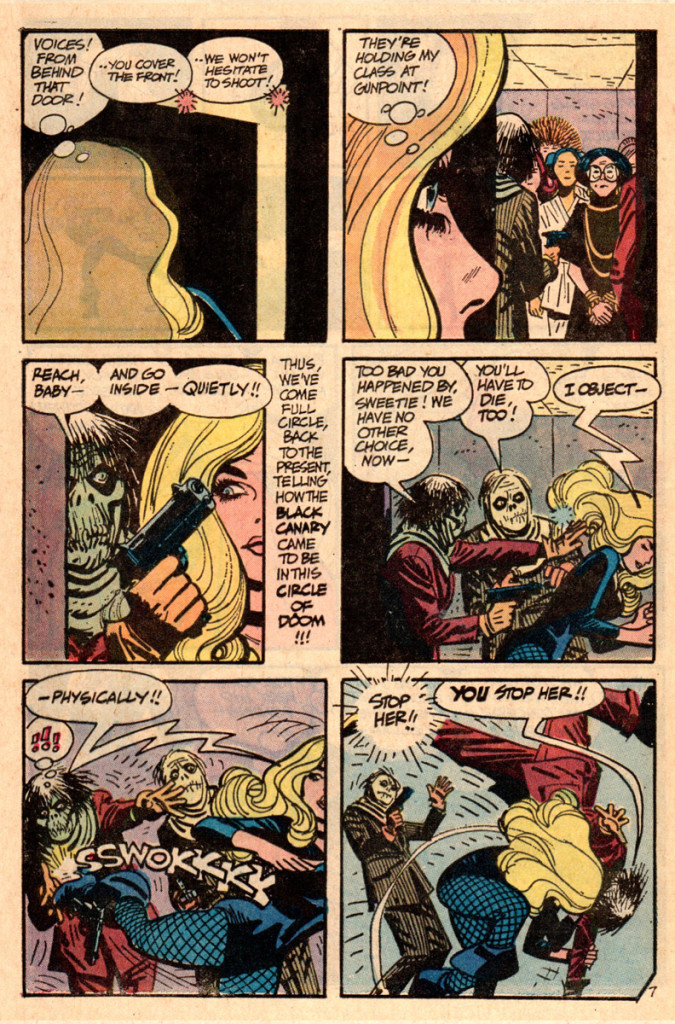 7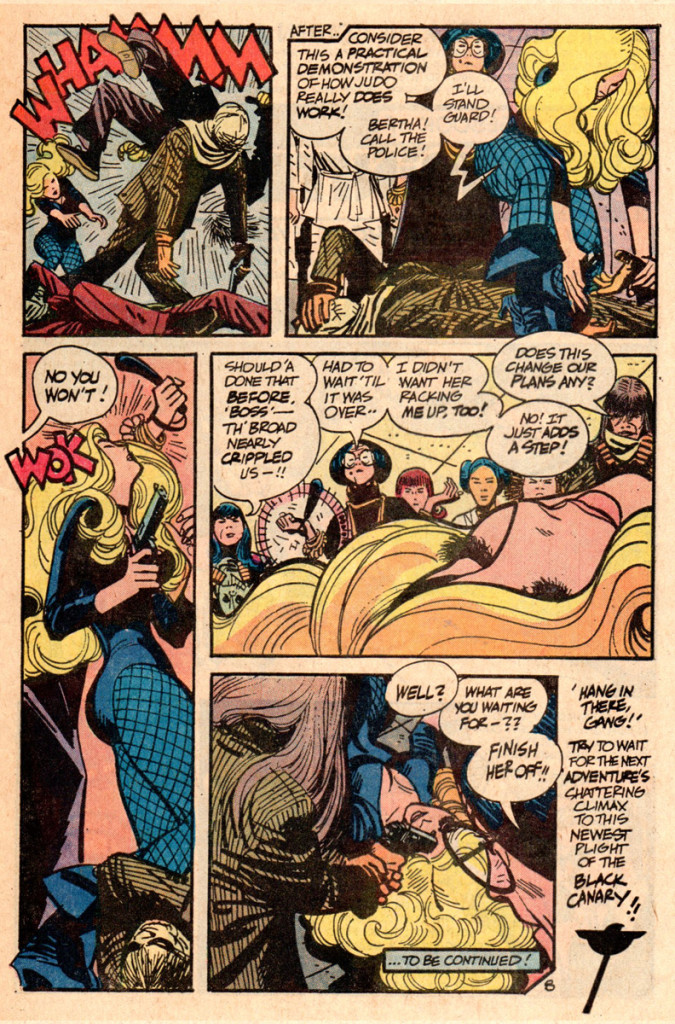 8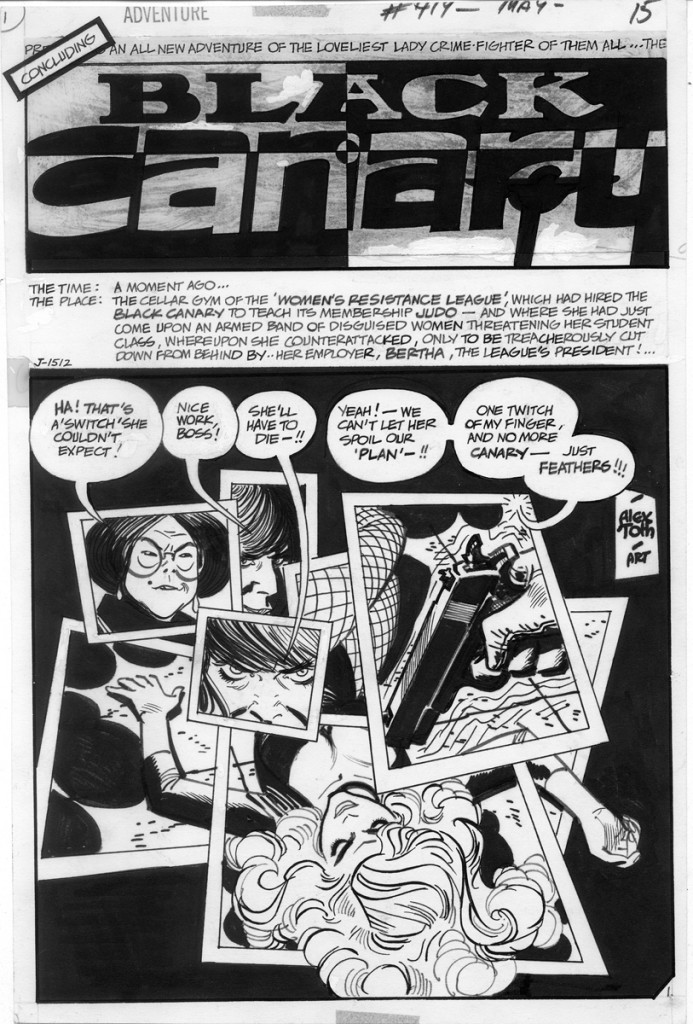 The Splash page of the Title page for story 2.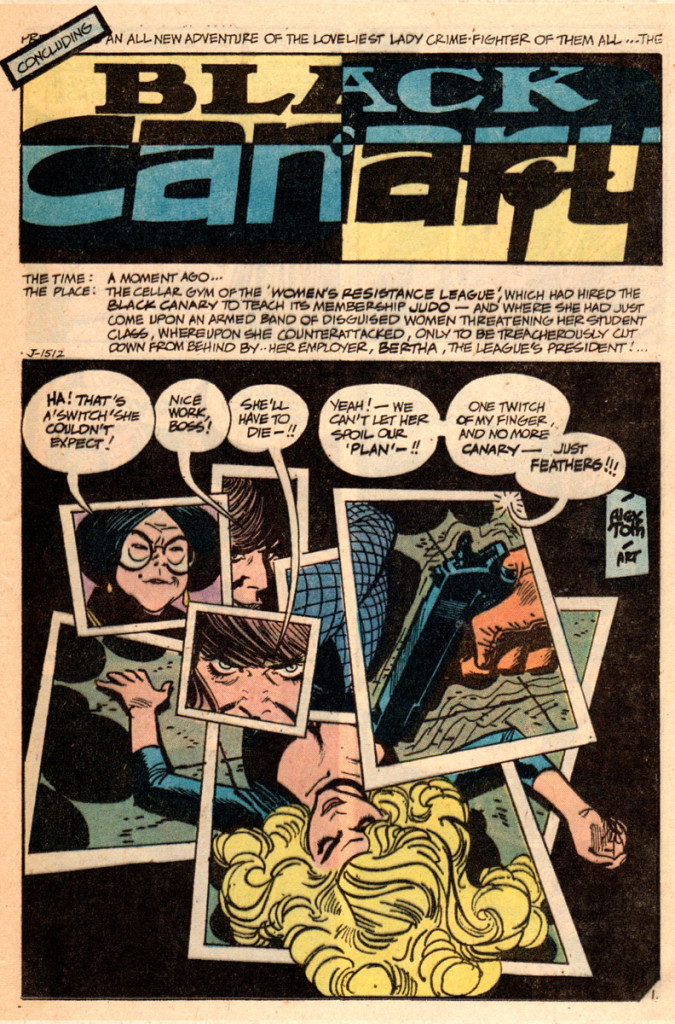 9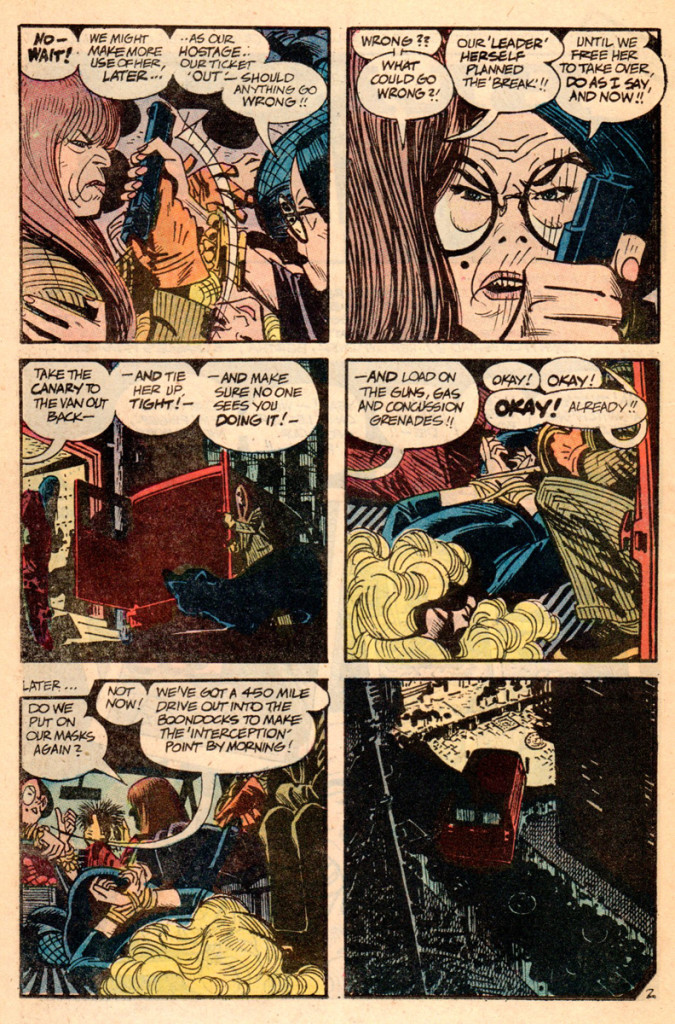 10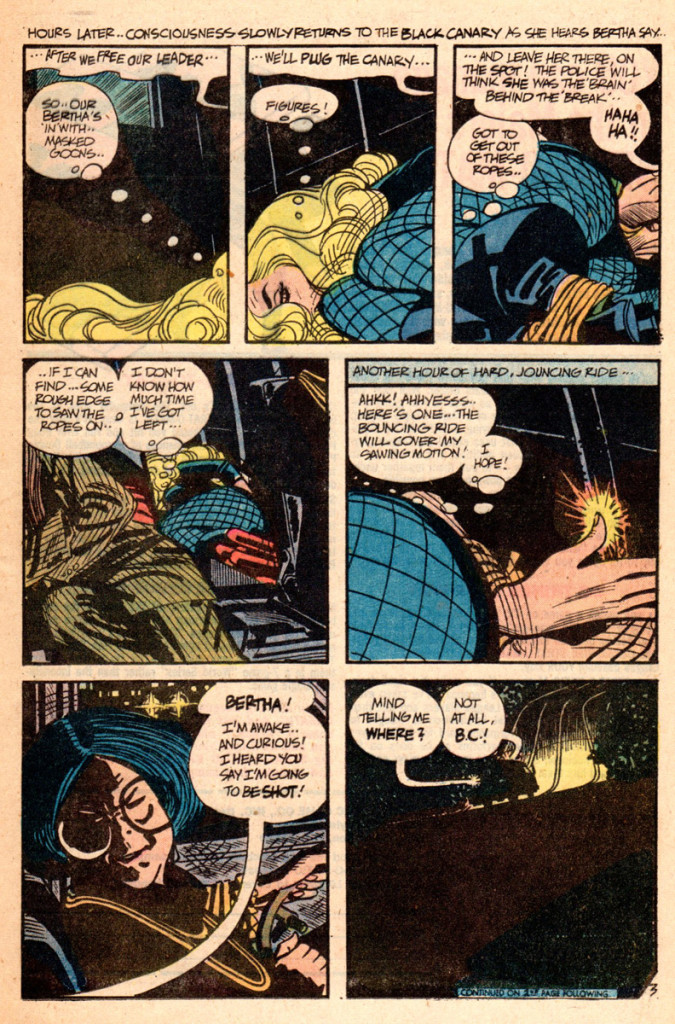 11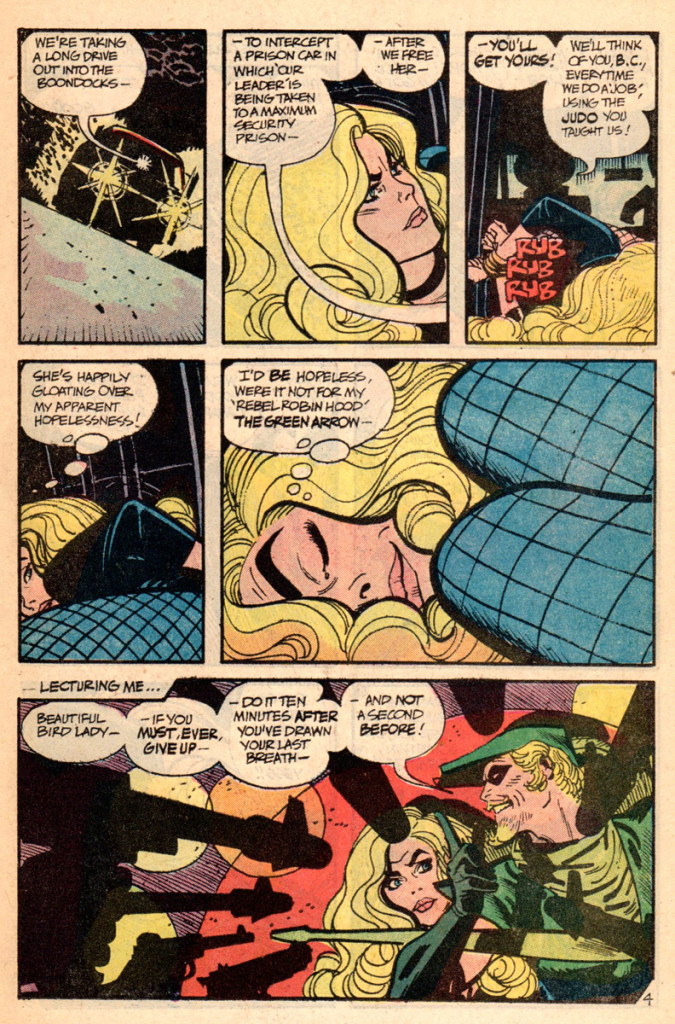 12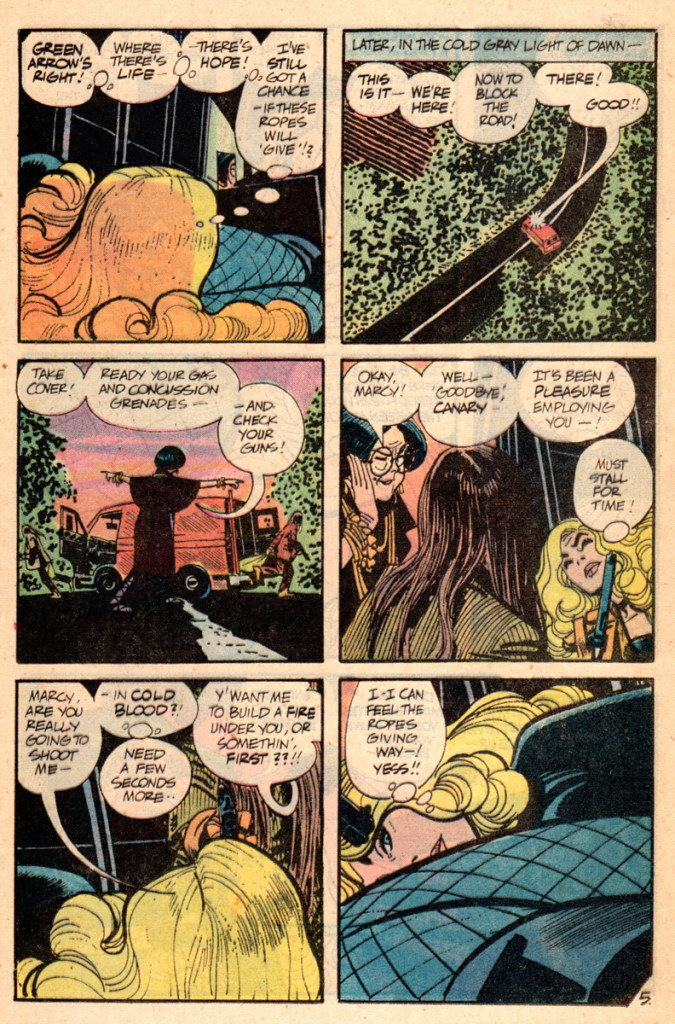 13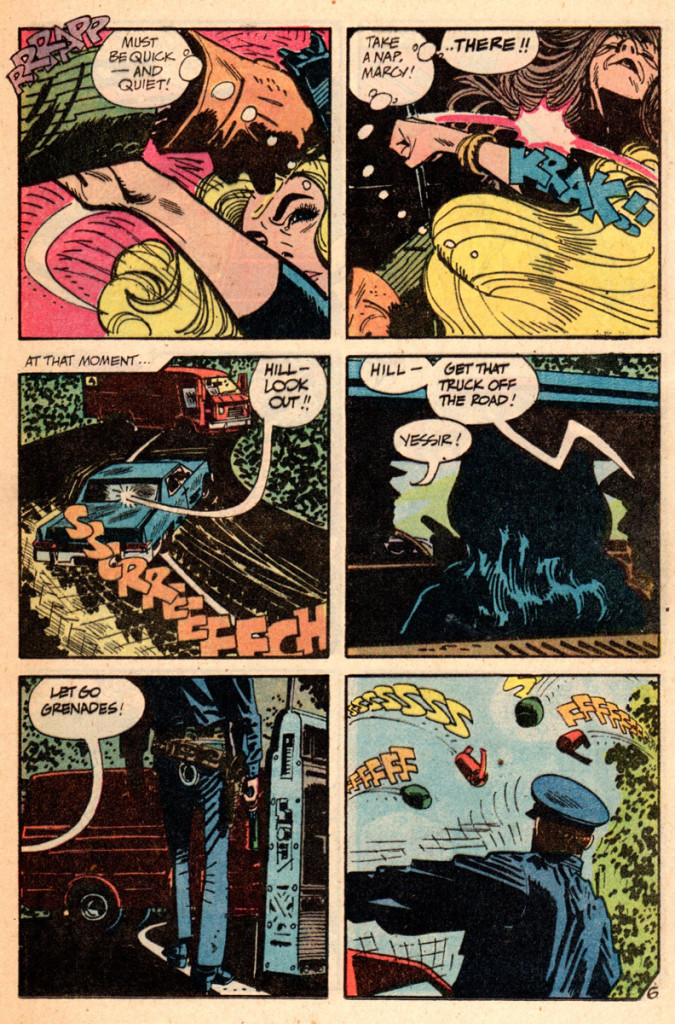 14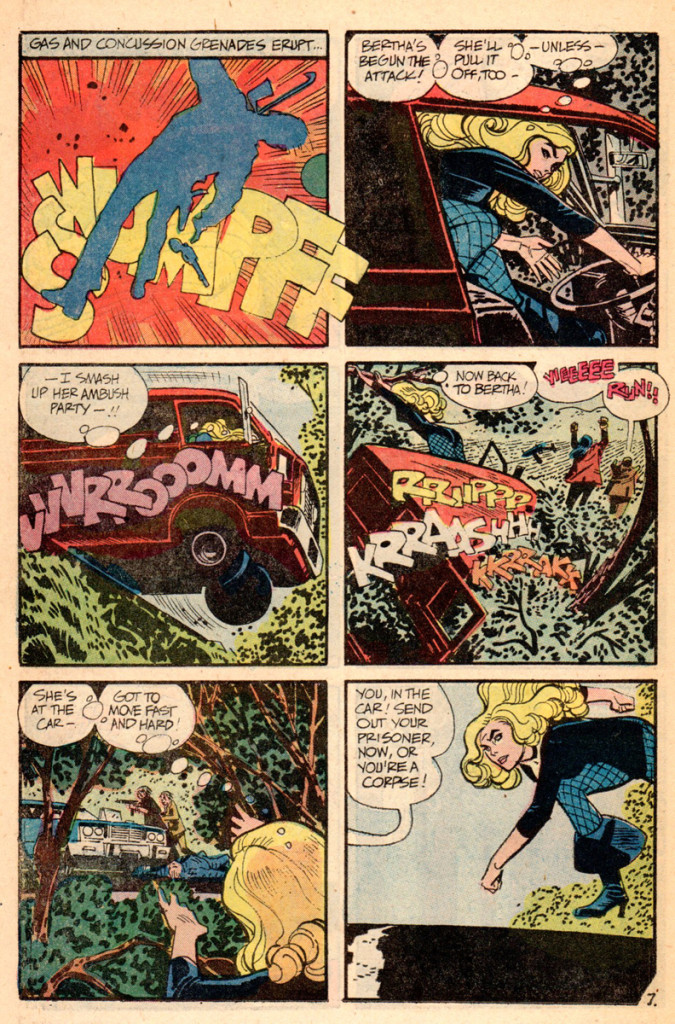 15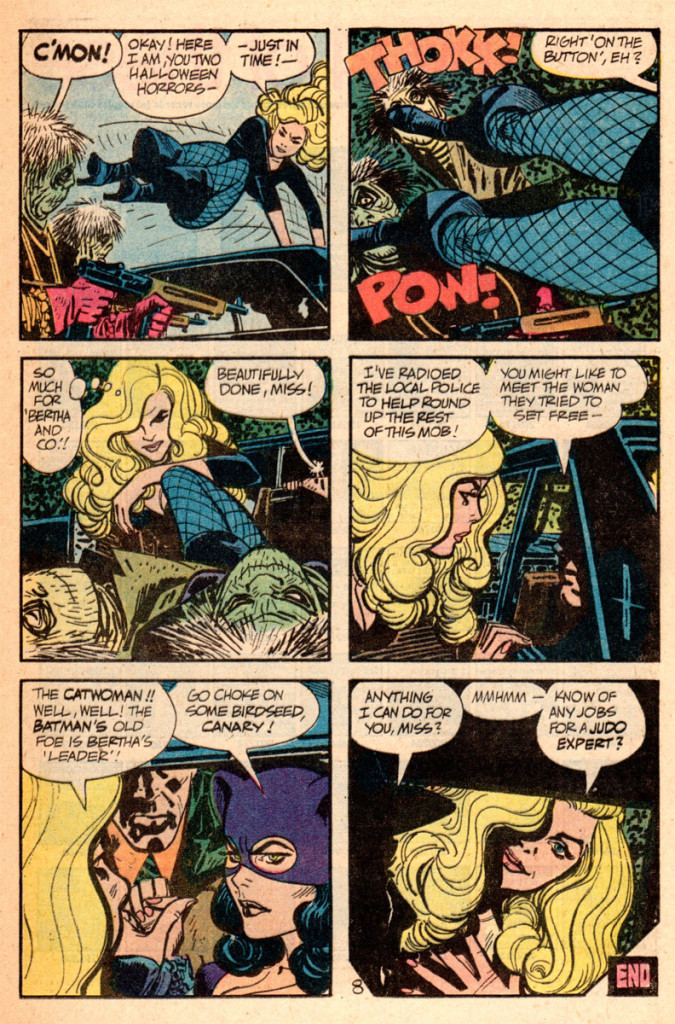 16

Here is the prologue page to Toth's "Batman" story, the splash page follows. It was the only time he did a story of the caped crusader and what an excellent one it is. Teamed with friend, writer, editor Archie Goodwin, who was smart enough to entice Alex to illustrate, by writing a tale that came with one of Toth's great loves, World War One airplanes!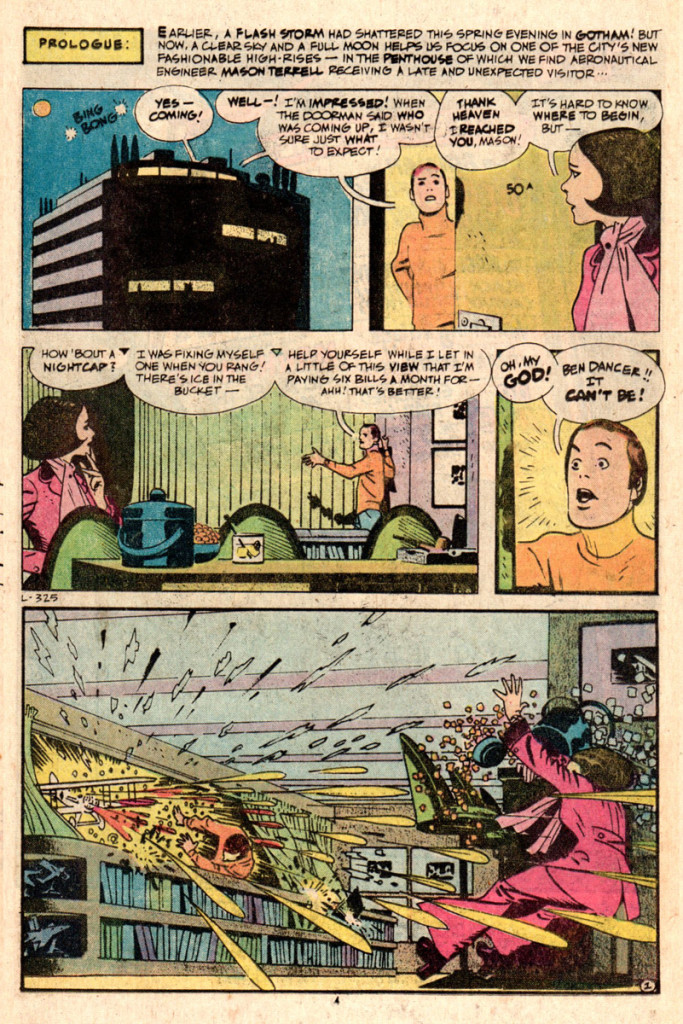 1
Prologue page
This story appeared in DC's "Detective Comics", # 442, Sept. 1974.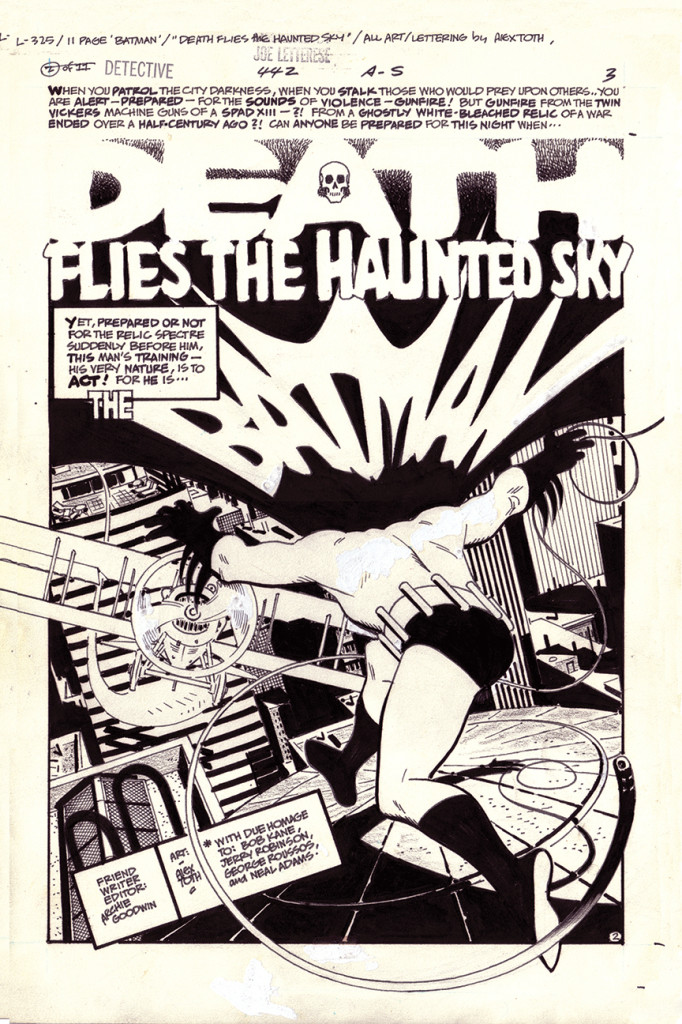 The Splash page of the Title page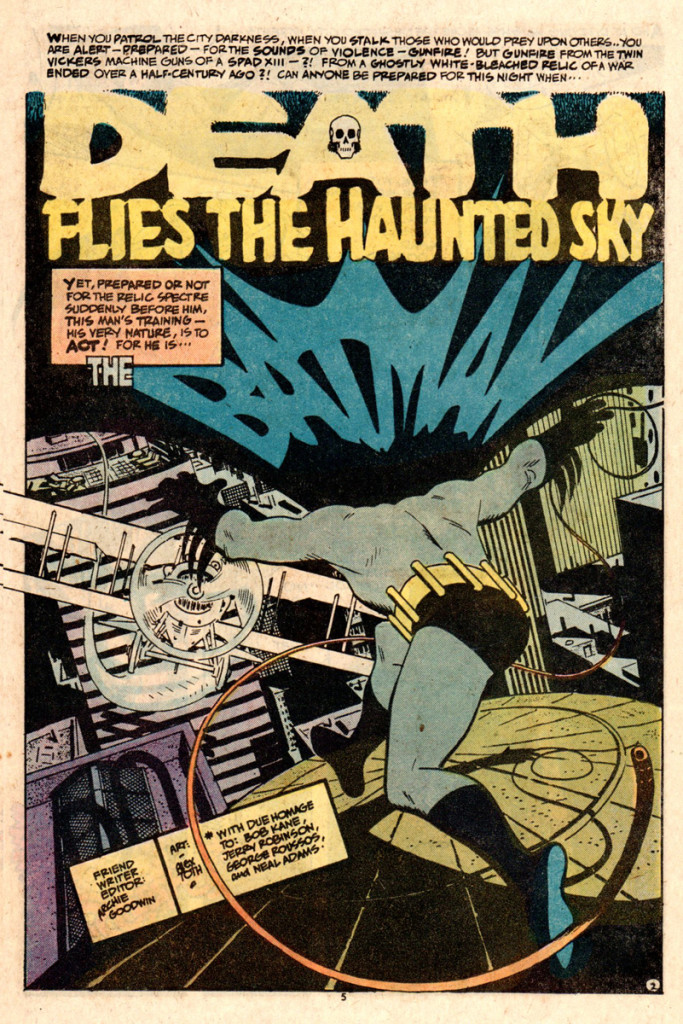 2
The Title page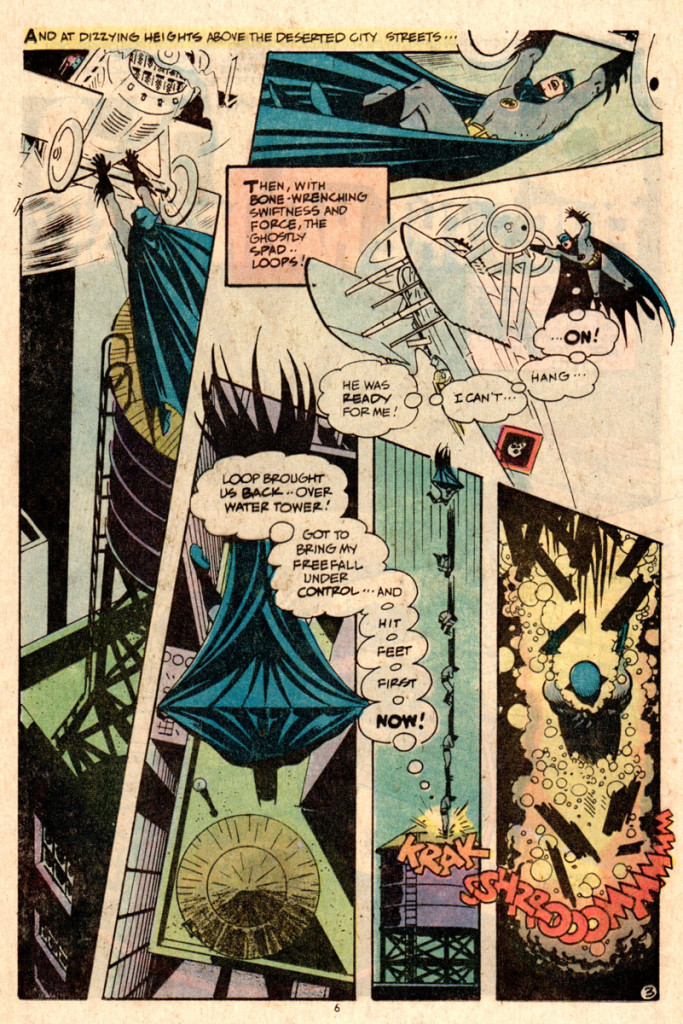 3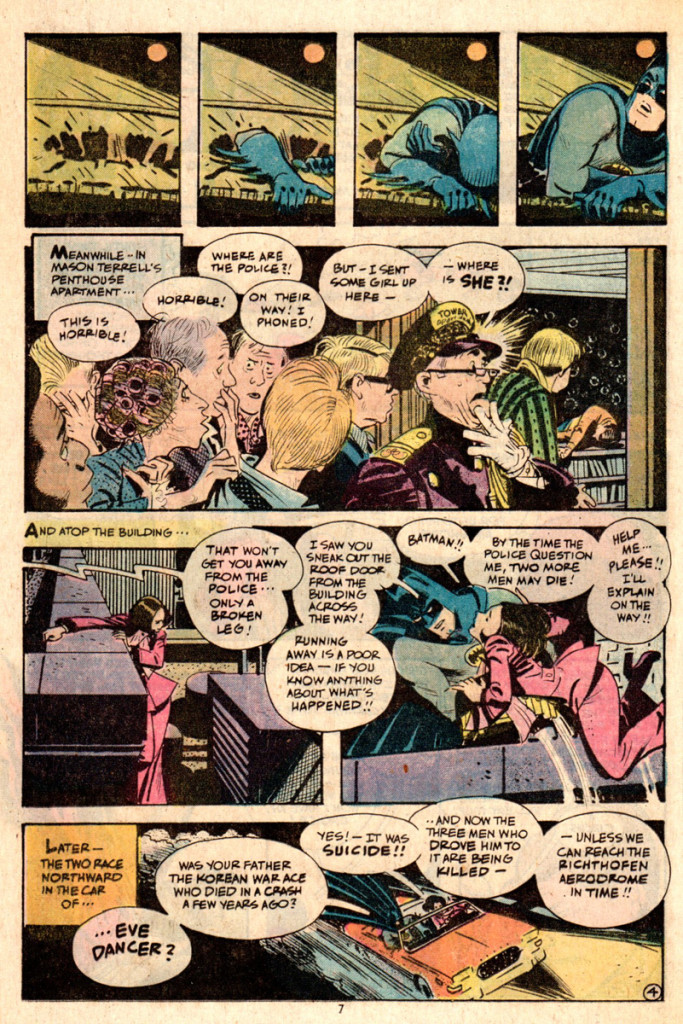 4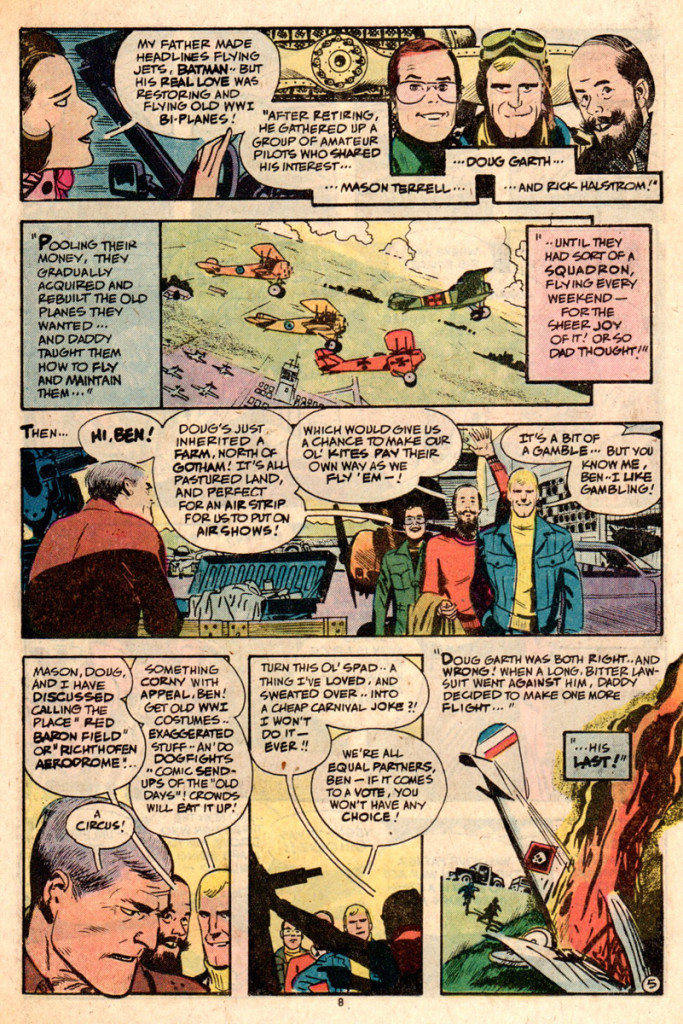 5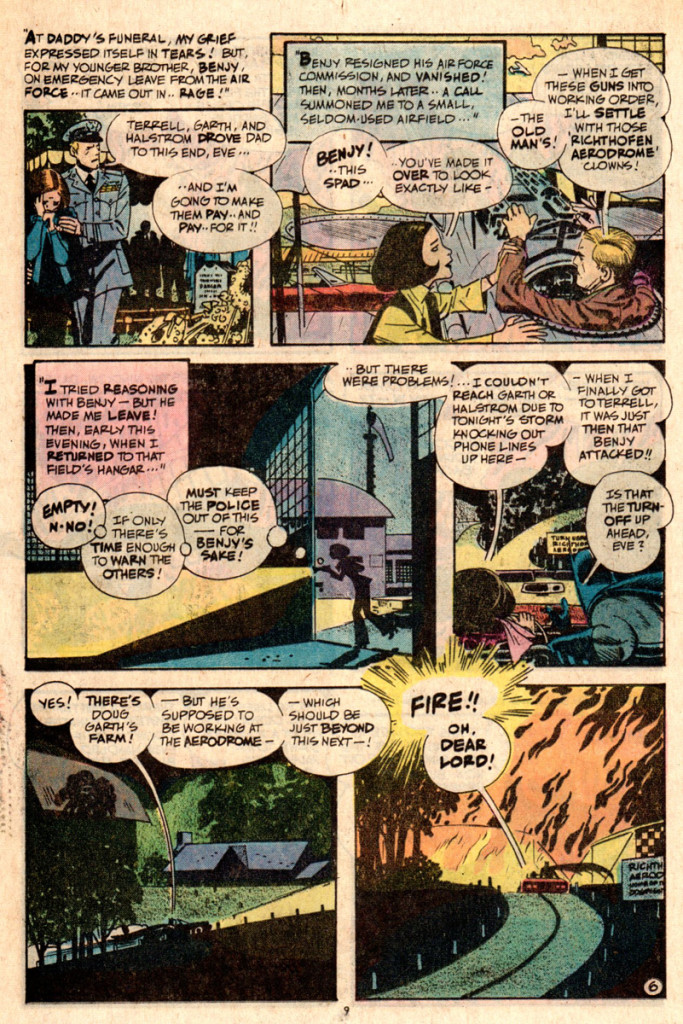 6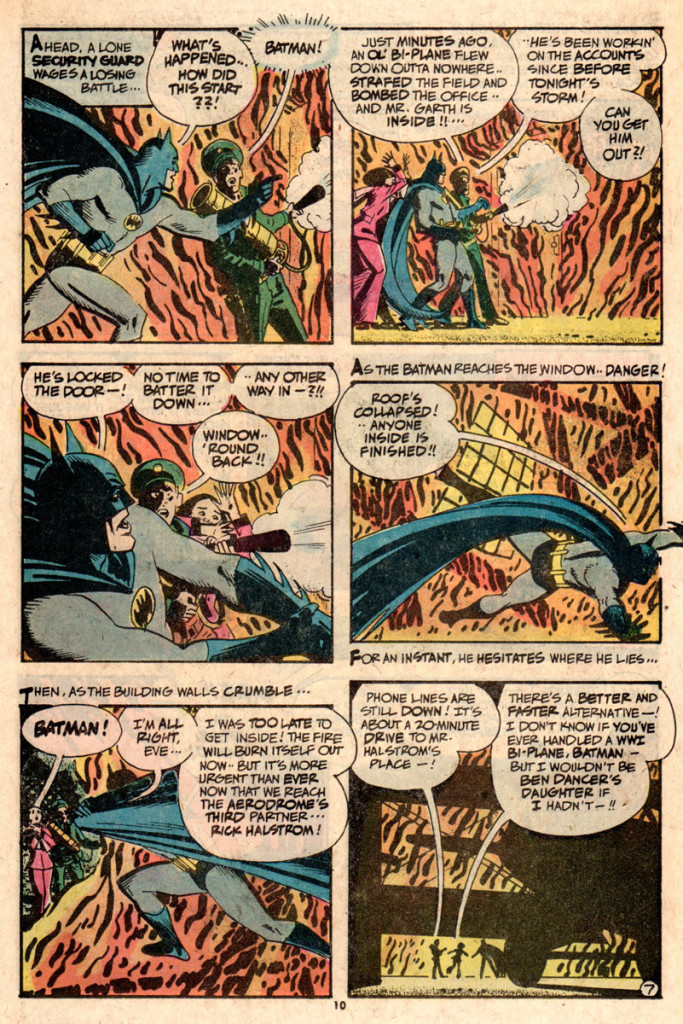 7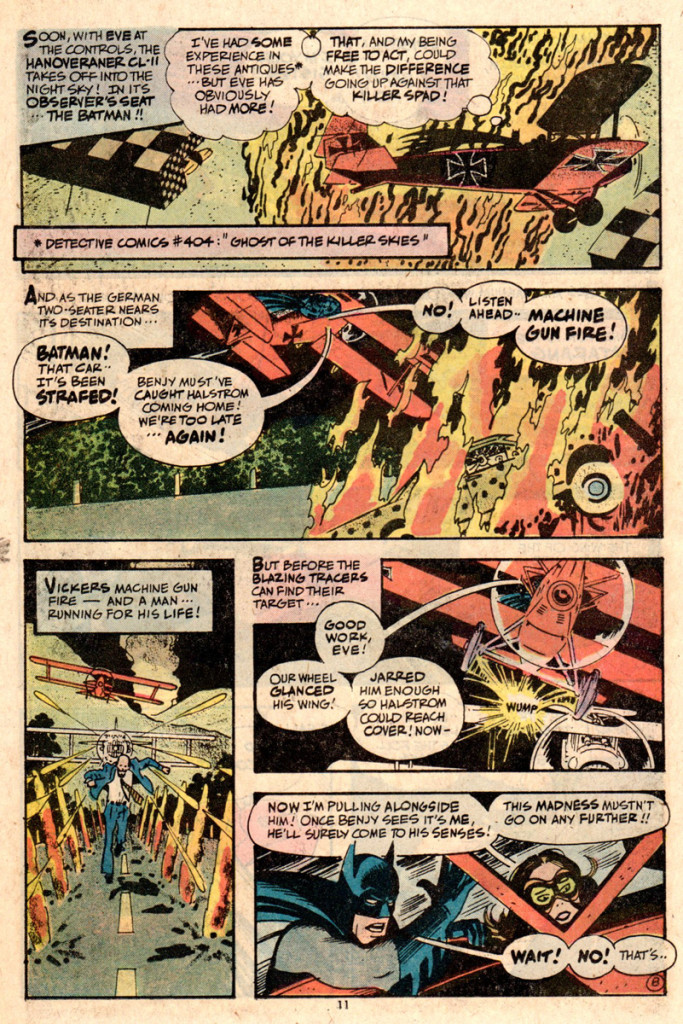 8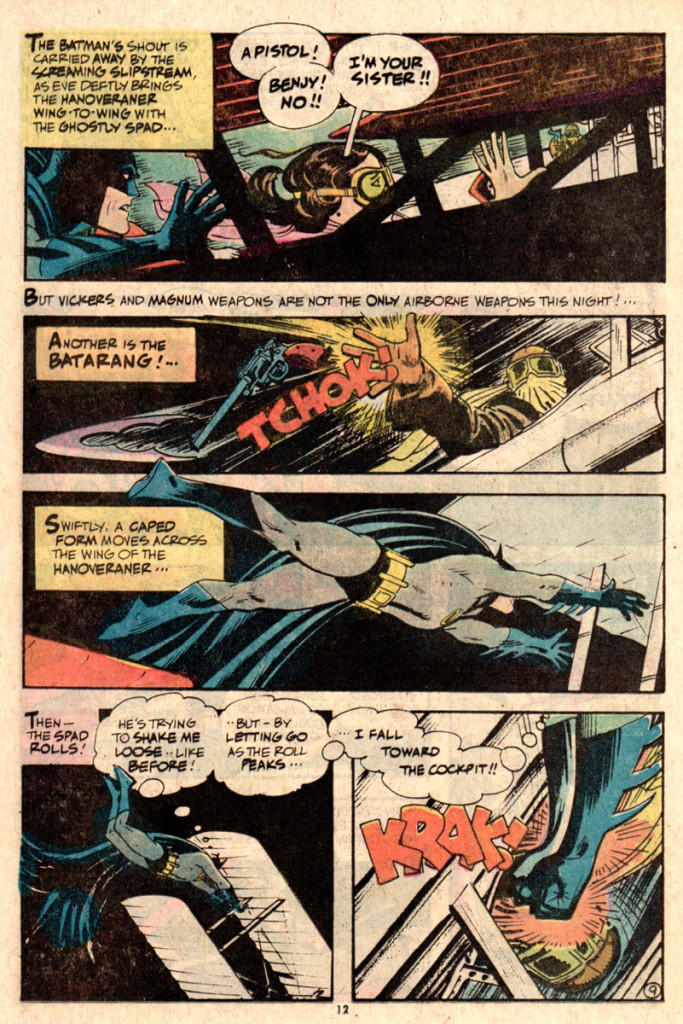 9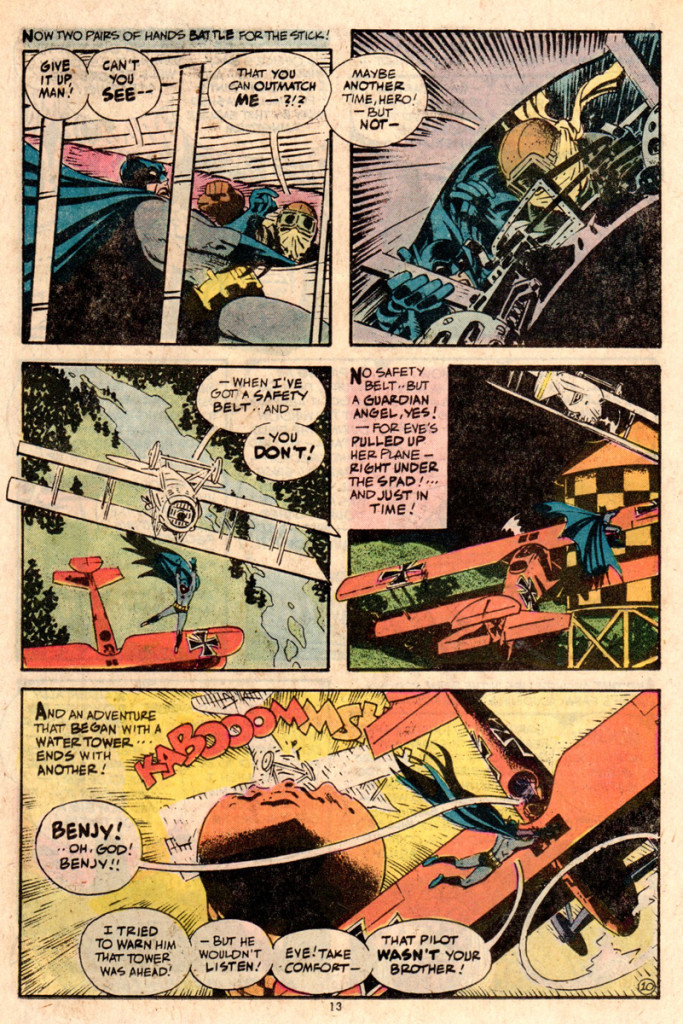 10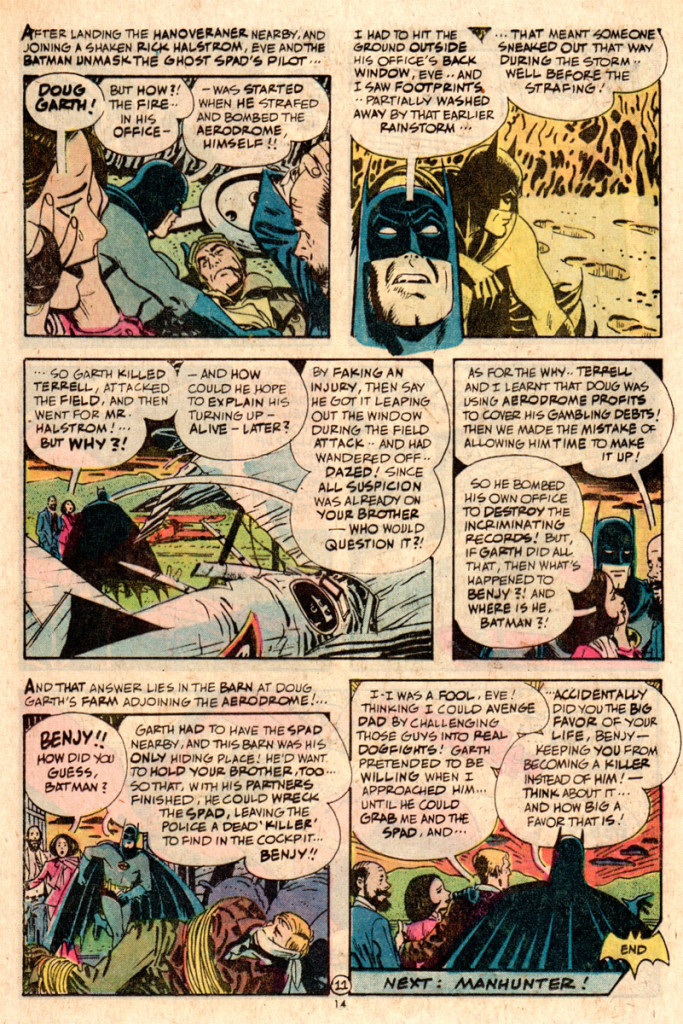 11
Many thanks to Bill Peckmann for all his work in getting the story to us.
Books &Comic Art &Disney &Illustration 18 Apr 2013 05:57 am
As promised last week, I have this Peter Pan strip book to post. Peter Hale sent me three book adaptations of the Disney animated feature, and I plan on posting all three. Today we start with this strip book, and I think you'll appreciate it.
Peter writes:
I do not know who the artist was. This version does not appear to have been printed in any other form.

I originally had a copy of this book as a child, but although I kept it for a long
time it final got lost. I recently found another copy and have had the opportunity
to regain my childhood!
Here are the scans. You'll have to click the images to enlarge if you want to read them.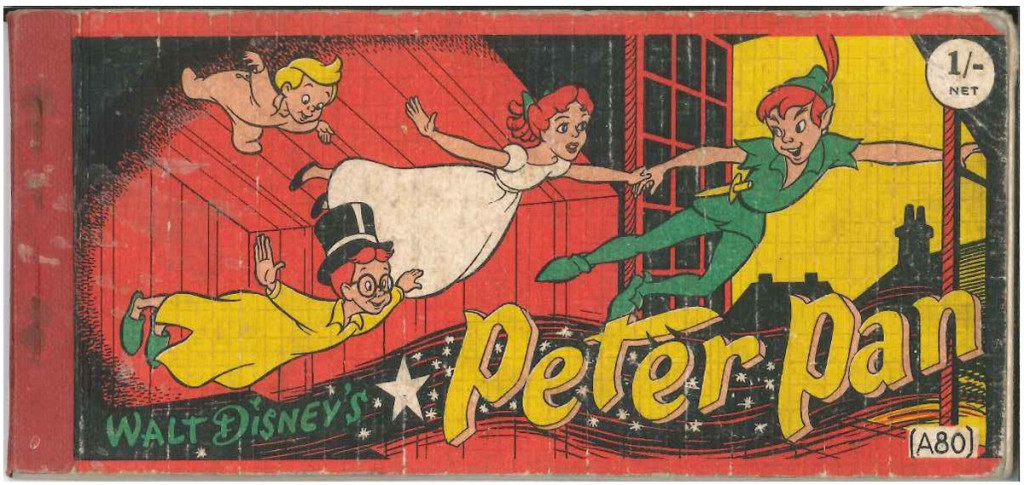 1

2

3

4

5

6

7

8

9

10

11

12

13

14

15

16

17

18

19

20

21

22

23

24

25

26

27

28

29

30

31

32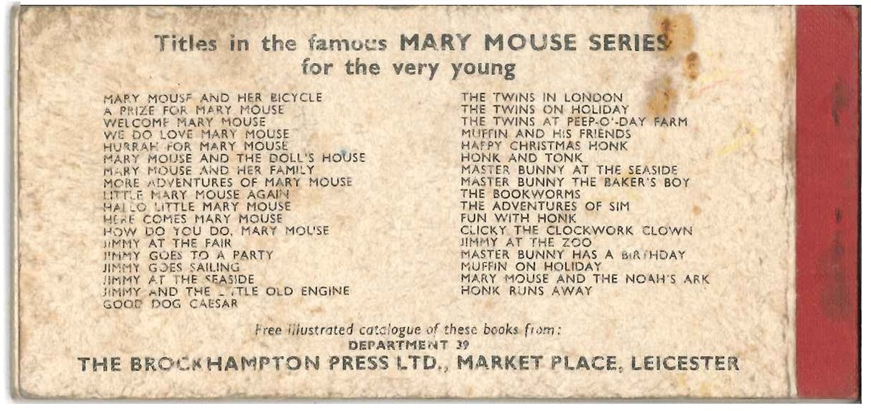 33
Many thanks to
Peter Hale
for sending this rare item.
Animation &Books &Comic Art &Disney &Guest writer &Illustration 11 Apr 2013 05:09 am
About six weeks ago, I was contacted by Peter Hale in the UK about a "strip book" of Peter Pan that was published in England to tie into the original release of the movie. Peter sent me some beautiful scans of the artwork in the book, and I posted it (here.)
Mr. Hale promised a second book that was also published at the time.
It turns out he has done some extensive research into the subject of the books in conjunction with the Disney film. This week, I received a complete breakdown of all the "Pan" books that were published in the UK, and the scans for another book. I've decided that I really have to post what Peter has written; it's that extensive. I'll follow up with another post of the books scanned.
Many thanks to Peter Hale for sharing this fine work with the "Splog" and its readers.
The rest of this post is over to Peter Hale who writes:
_________________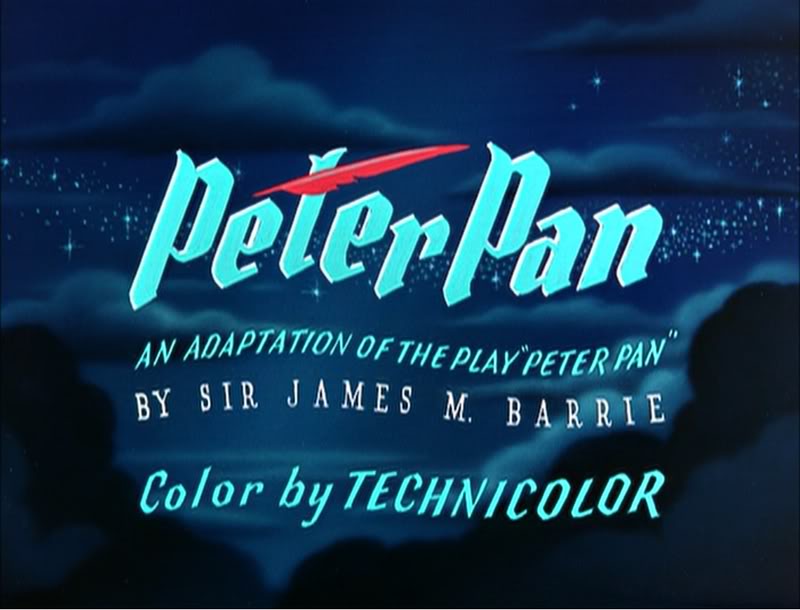 My (superficial) research into the Disney-illustrated books of Peter Pan published
in the UK in 1953 has wandered off on several tangents.
Firstly a rough chronology of the development of the original book, and the Disney
film:
1902 – Barrie's fantasy novel (for adults) The Little White Bird includes a sequence that
features Peter Pan, a 7-day-old baby who flies away from home so that he will never
grow up, and, after learning that he is not a bird, and therefore can't fly, is
adopted by the faries in Kensington Gardens.
1904 – Barrie expands the idea of Peter Pan into a play, to great success.
1905 – The chapters from The Little White Bird that feature Peter Pan are republished for
children as Peter Pan in Kensington Gardens by his publishers, Hodder & Stoughton,
to cash in on the play's popularity.
1911 – Because of the demand for Peter Pan products, Barrie publishes a novel based on the
play. He adds a coda wherein Peter promises to return each spring to take Wendy back
to Neverland to do the Spring Cleaning. But he starts to miss years, until he has
forgotten her altogether. Wendy grows up and has a daughter of her own. One day
Peter returns for her and is distressed to find that she is too old to fly away. But
he soon meets her daughter Jane and so takes her to Neverland, and when she grows
old, her daughter Margaret will take over – because he does need a mother.
1915 – Hodder & Stoughton publish an abridged version of Peter Pan for younger children,
written by May Byron with Barrie's approval. They title it Peter Pan & Wendy.
1921 – A version of May Byron's adaptation "retold for Little People" is published, with
illustrations by Mabel Lucie Attwell at Barrie's request. Her drawings of babylike
characters presumably matched Barrie's vision.
1929 – Barrie donates all the rights to 'Peter Pan' to the Great Ormond Street Hospital for
Children.
1935 – Walt Disney plans to follow Snow White with Peter Pan, but has difficulty securing
screen rights from Great Ormond St Hospital.
1939 – Having finally secured rights to make an animated film version, the Disney studios
schedule Peter Pan to follow Bambi and Pinocchio.
1941 – The entry of the US into WWII forces Disney to postpone productions.
1947 – The Disney Studios put Peter Pan back into production.
1953 – February 5th: Walt Disney's Peter Pan premieres at the Roxy Theater, New York.
1953 – April 16th: Walt Disney's Peter Pan has its UK premiere at the Leicester Square
Theatre, London.
1953 – May: Walt Disney's Peter Pan is shown at the 6th Cannes Festival.
1953 – July 27th: Walt Disney's Peter Pan goes on general release in the UK.]

During the 30s Mabel Lucie Attwell became famous for her drawings of cute children.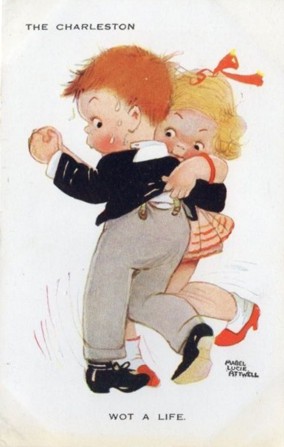 Through the 40s her characters became ever more chubby, stunted and stylised, but in 1915 she was still starting out as an illustrator.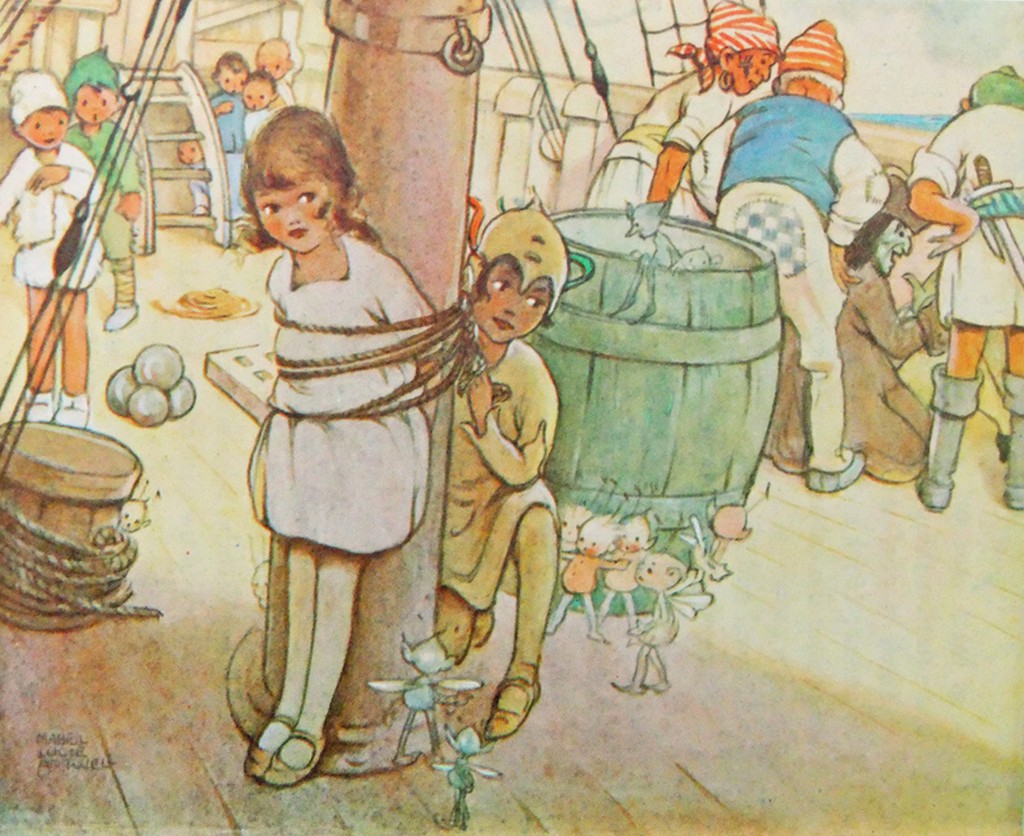 Here is her version of Peter freeing Wendy from the mast.
The illustrations she did then became almost as much part of the May Byron version of "Peter Pan and Wendy" as Tenniel's were part of "Alice", and it was still being published in 1980. A reprint of the 1921 edition was published in 2011.
Which brings us to the versions of Peter Pan published in the UK in 1953.
Jacqueline Rose, in her book "The Case of Peter Pan", lists the following six books published in the UK that year:
- Barrie, J. M. Peter Pan in Kensington Gardens, illustrated by Arthur Rackham, 'Peter Pan Books' (from 9 years) (London: Hodder and Stoughton, I953)
- Bedford, Annie N. Disney's Peter Pan and Wendy, 'Peter Pan Books' (London: Hodder and Stoughton, I953)
- Byron, May. Peter Pan in Kensington Gardens, illustrated by Arthur Rackham, 'Peter Pan Books' (for 6 to 8 year olds) (London: Hodder and Stoughton, I953)
- Byron, May. The Walt Disney Illustrated Peter Pan and Wendy, 'Peter Pan Books' (for 8 to 9 year olds) (Leicester: Brockhampton Press, I953)
- Pearl, Irene. Walt Disney's Peter Pan, retold from the original story by J. M. Barrie, 'Peter Pan Books' (for 3 to 6 year olds) (Leicester: Brockhampton Press, I953)
- Winn, Alison. Walt Disney's Peter Pan, retold from the original story by J. M. Barrie 'Peter Pan Books' (for 6 to 8 year olds) (Leicester: Brockhampton Press, I953)
as opposed to just one in 1952:
- Byron, May. Peter Pan, retold for the nursery, illustrated by Mabel Lucie Attwell, 'Peter Pan Books' for 3 to 6 year olds) (Leicester: Brockhampton Press, I952)
Two of these are versions of the Peter Pan in Kensington Gardens 'origin' story, which Disney had decided not to include in the film.
The remaining 4 are all "Illustrated by Walt Disney". The Irene Pearl version is the strip book already posted, and scans of the May Byron book and the Alison Winn "Little Book" will follow. These all follow the Barrie novel rather than the Disney film, although with different simplifications and omissions.
The Annie N. Bedford book is one I have not been able to trace – she is the American author who wrote the Golden Books version of the Disney film, so this could be a UK publication of that book. It is given as published by Hodder & Stoughton, Barrie's original publisher. The back cover of the Brockhampton 'Little Book' lists a different Hodder & Stoughton book.
"J. M. Barrie's original Peter Pan and Wendy for older Boys and Girls, with illustrations by Walt Disney". I have not been able to trace a copy of either book. These two books represent the two ends of the spectrum:
Barrie's original text and the story of the film.
Finally there is the complication of Dean & Son's Walt Disney's Peter Pan, from the motion picture, a book of the film. This has no publication date. The illustrations are given as copyright Walt Disney 1953, but this is not a guide to the publication date, as Disney did not own the publishing rights and so the illustrations were always copyrighted to 1953, the year of the film's release. It is probable that the Dean book was published later than 1953.
It is published 'by arrangement with Hodder & Stoughton', which either means it may be a reprint of the Bedford book, or just an acknowledgement that Hodder held the publication rights to Peter Pan.
In contrast I can only find one UK 'Disney's Alice in Wonderland' book that might have been published in 1951, and certainly no Carroll text with Disney illustrations.
So why so many Peter Pans? The UK's wartime paper rationing ended in 1950 so that would not be an issue.
Was it because Disney did not have the publishing rights, so this collaboration was necessary to promote the film?
Was it just, as I'd thought previously, that the British might object to tampering with the story? Or was Disney just trying to overcome the sort of criticism that his Alice had suffered in the UK (that it was too Americanised and not sufficiently true to the book) by linking his film to the original text?
Comparing the 3 Brockhampton books the illustrations are all different, and by different hands it would appear, but all show fidelity to the Disney style. I am assuming that these illustrations were done by British illustrators specially for the books, as where the illustrations differ from the film the artists seem to have consulted the particular text they are working with for details.
Hence the May Byron text describes the adding of a shoe as a knocker, and John's hat as a chimney, and the illustration shows the hat, although it also shows Wendy watching the building from outside, which is quite wrong!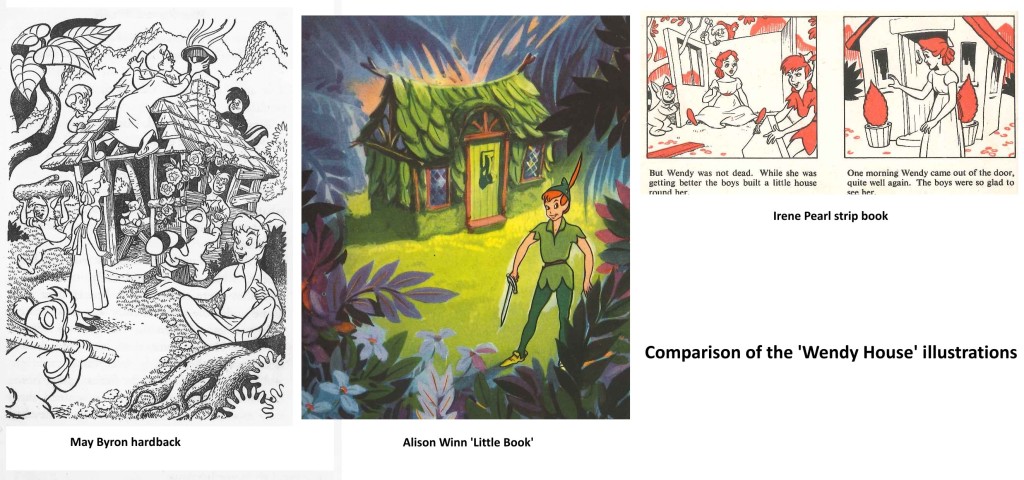 The illustration of the house in the Alison Winn book, which does not include those details, does not show them either, and the same is true of the Irene Pearl strip book.
The marooning of Tiger Lily is done in the book by two pirates, with Hook turning up
later.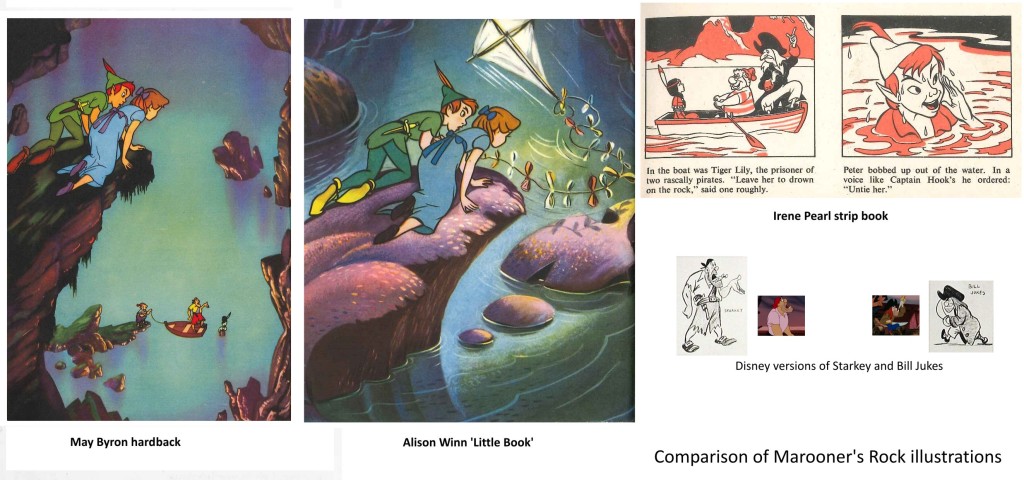 In the
May Byron
book they are named as Smee and Starkey, and the
illustration has Hook replaced by a likeness of the Disney Starkey (but with a
yellow shirt instead of pink). The strip book doesn't name the pirates and Hook is
here replaced by Bill Jukes. The
Alison Winn
version omits the marooning of Tiger Lily entirely and just has Hook turn up to attack Peter.
All three books have Wendy exhausted and Peter injured after the encounter – both
stranded on the rock unable to fly back. John's kite collects Wendy, while Peter is
rescued by the Never bird, whose floating nest serves as a boat. The Winn 'Little
Book' uses a version of the shot of Peter and Wendy watching Hook and Smee from on
high, but without the pirates, truncated to appear a low rock, and with a kite added
in.
This brought me to wonder how much Disney reference they were given, and what it
consisted of. Many of the scenes are close to shots from the film. But a look at the
Dean book, which seems to be taken directly from colour stills, shows that these are
not actually shots from the movie.
Anyone who has ever tried to put together presentation scenes from the cels of an
animated film knows that there are always problems – the best pose is poorly traced,
or one character is in an ungainly inbetween position – whatever, that perfect key
image from the storyboard just isn't there in the actual film, where, deliberately,
nothing hits a strong extreme at the same time.
Hence it appears that the lobby card stills or coloured transparencies that Disney
circulated in their press packs etc. had been specially recreated – a lead animator
had redrawn the characters from various key frames as they ought to have looked, and
these drawings had been traced and painted on cel with extra care, and combined with
a new version of the background to be photographed by a stills camera. (I presume
the composites then went up on someone's wall!) The same thing, of course, as the
re-posing of key scenes that is typically done by a stills photographer on the set
of a live action film after it has been shot.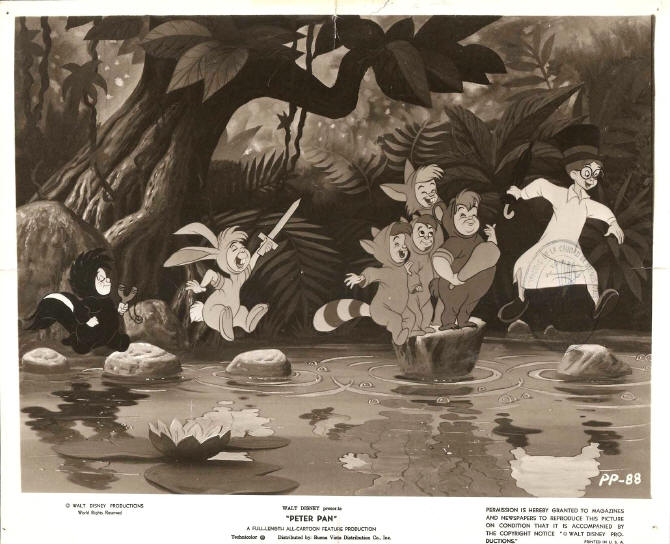 The illustrators appear to have had coloured stills and model sheets to work from.
Does anyone know how much reference was supplied? Walt Disney Studios had an office
in London specifically to deal with promotion, distribution, licensing artwork etc.
Did they do artwork for any of the books – or just supply references?
Lastly, the curator of the Great Ormond St. Children's Hospital Archives has kindly
sent me these scans relating to the London Premiere of Peter Pan on 16th April 1953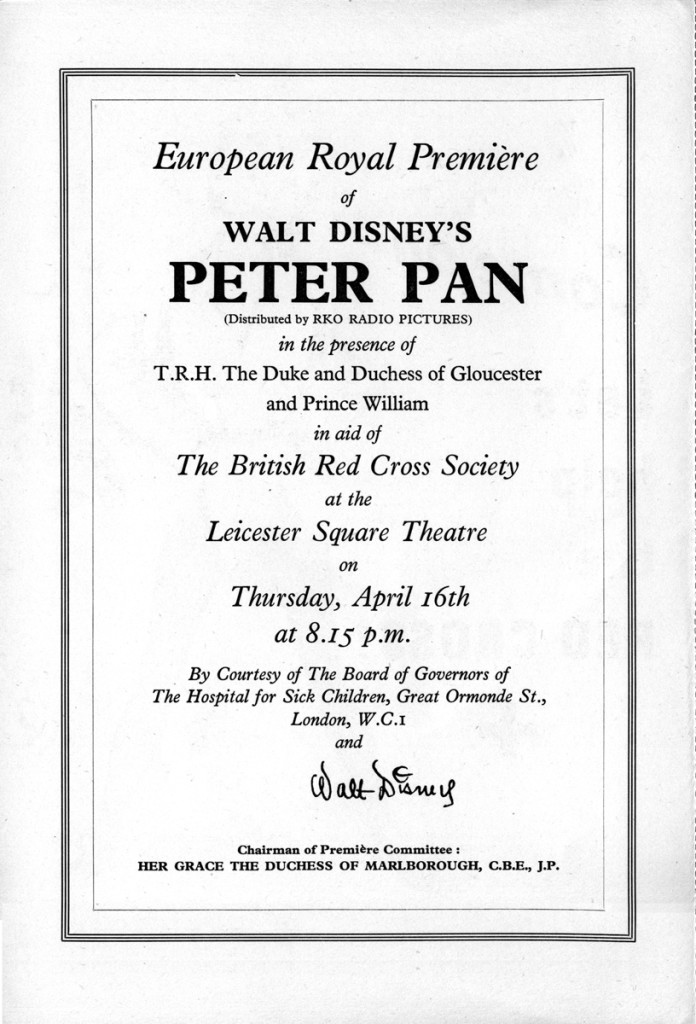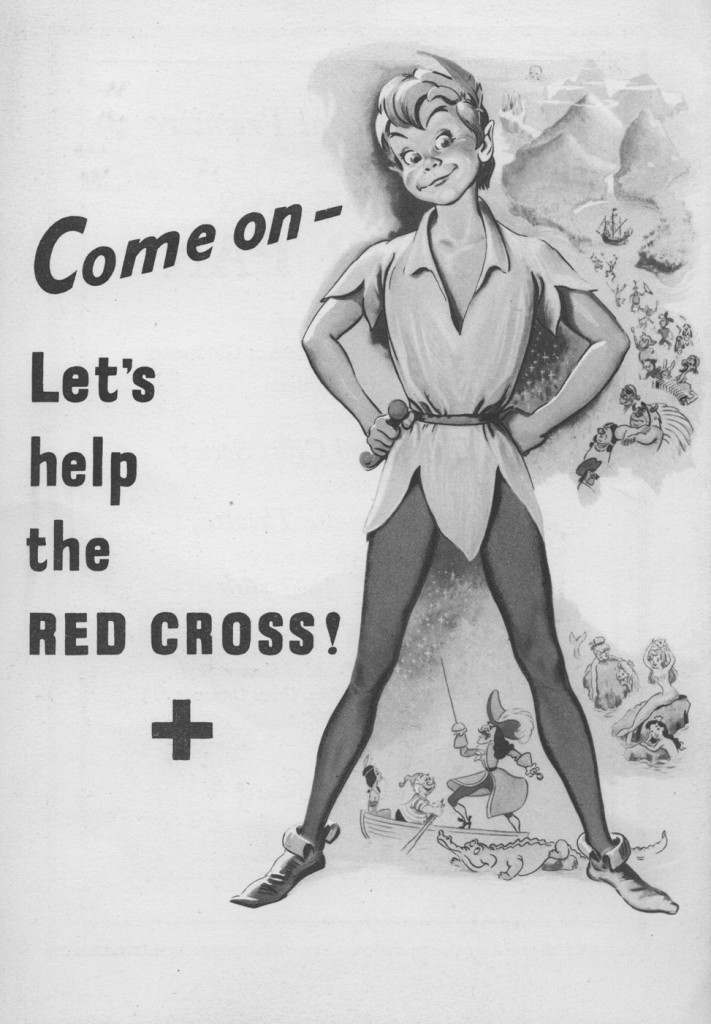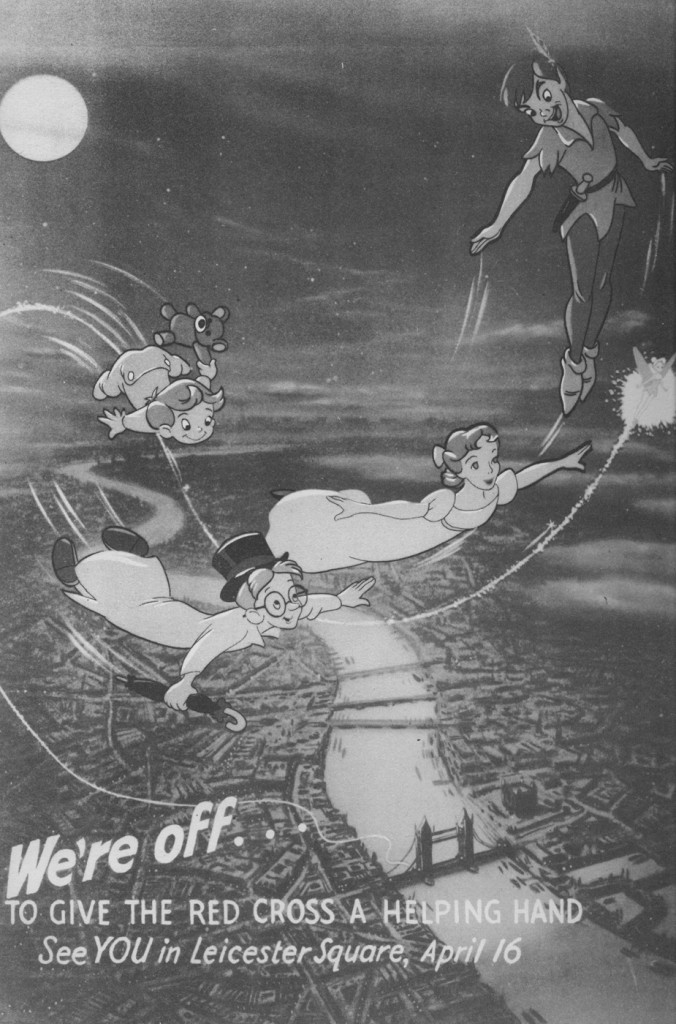 It's worth taking note that Hans Perk has recently posted the animators' drafts from the Disney film, Peter Pan. Go here to read and/or collect them.
Bill Peckmann &Books &Comic Art &Illustration 05 Apr 2013 05:57 am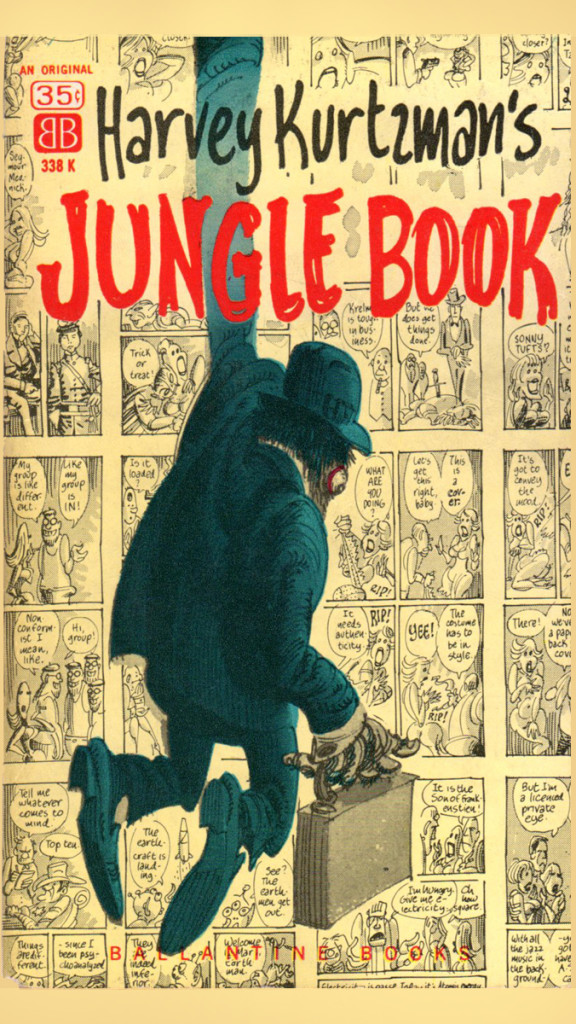 – It's tough out there in the Jungle.
Harvey Kurtzman wrote & illustrated The Jungle Book in 1959. The book is made up of four stories:
"Thelonius Violence, Like Private Eye" is a parody of the typical private-detective story which blends its visual movement with jazz motifs.
"The Organization Man in the Gray Flannel Executive Suit" features the earliest appearance of Kurtzman's character, Goodman Beaver. The story is a satire of the publishing industry's capitalist tendencies.
"Compulsion on the Range" is a humorous play on the over-popular westerns of the day. Something like Gunsmoke is mixed with a pop psychology.
"Decadence Degenerated" is a satire the is set in the deep South and plays off the bigoted, lynch-mob mentality of the generic-rural South.
We began the first half of the fourth story last week, and we come to its final pages today. In conjunction with the show currently on view at the Society of Illustrators we're posting this part of the graphic novel. That show at the art exhibition continues at the museum through May 11.
The cover of the book, pictured on the right, was scanned from the original 1959 book, while the inner B&W illustrations are from the later 1988 edition where the printing of the B&W images was, and is, significantly better.
Many thanks to Bill Peckmann for suggesting the material and then for scanning and sending it forward for us all to enjoy.
We continue:
.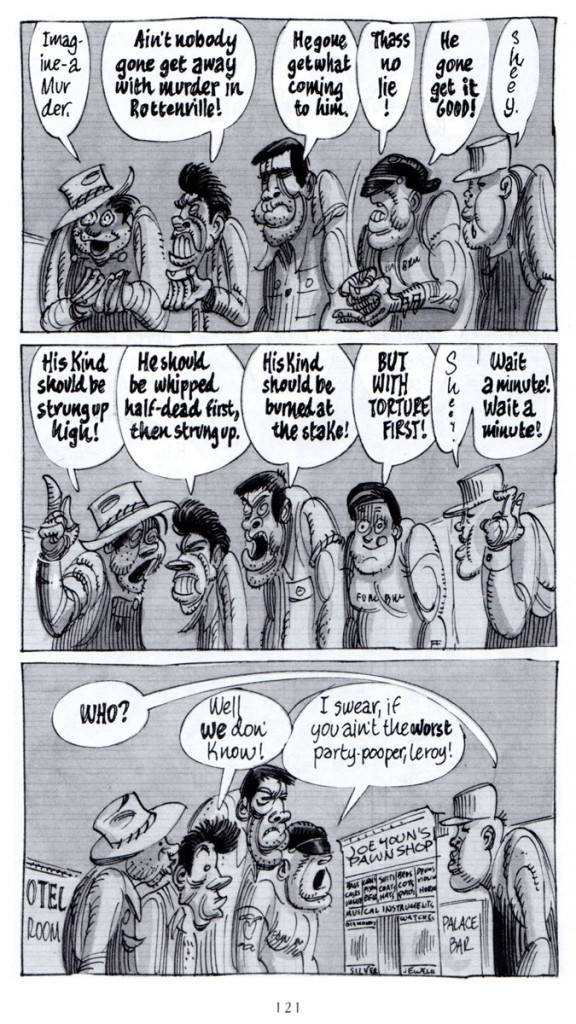 22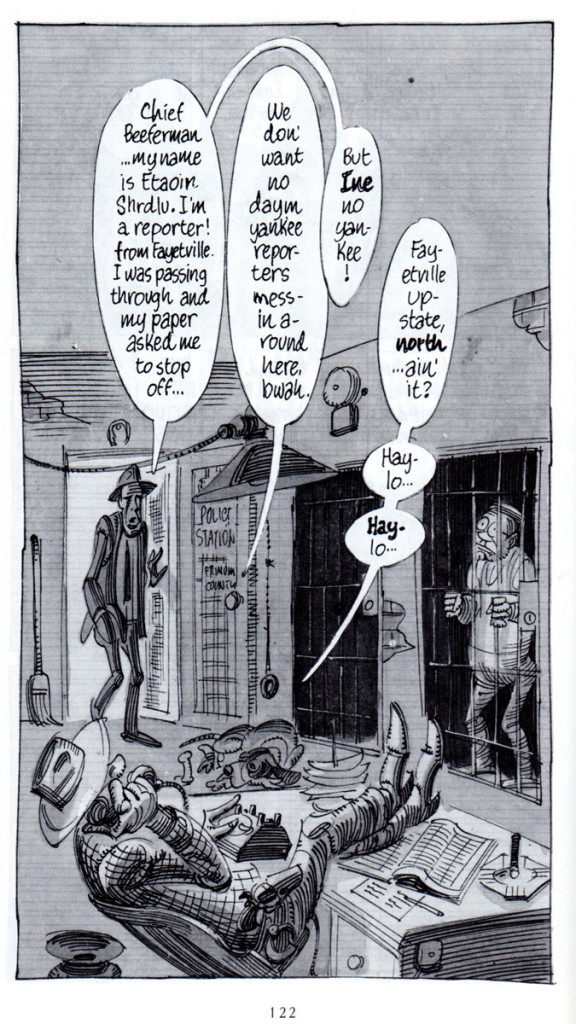 23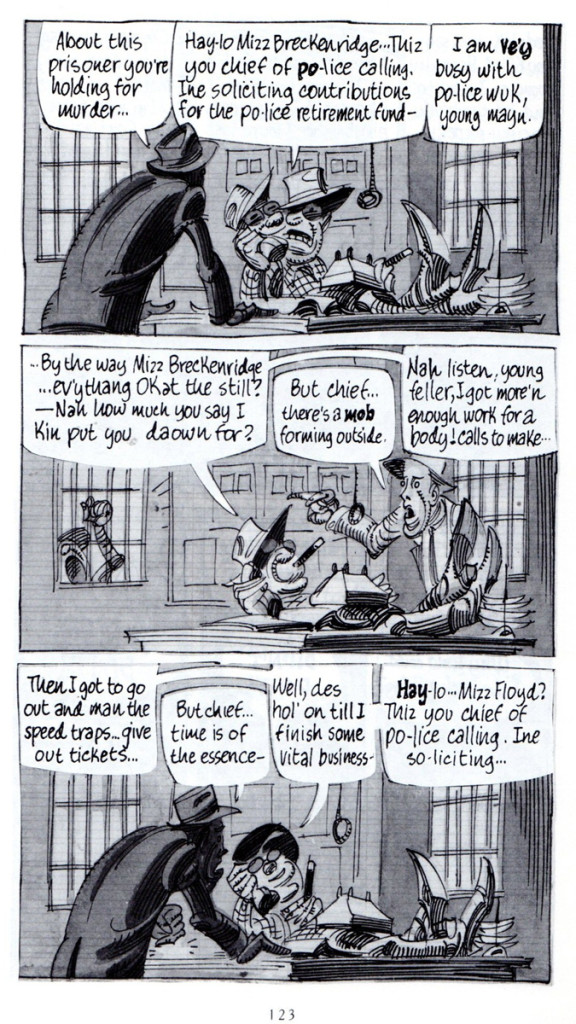 24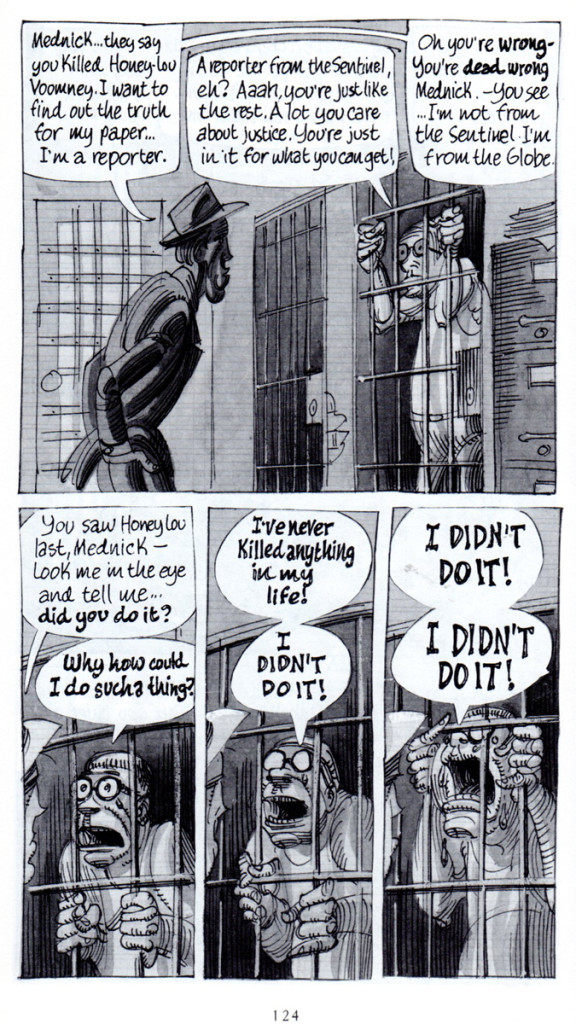 25
26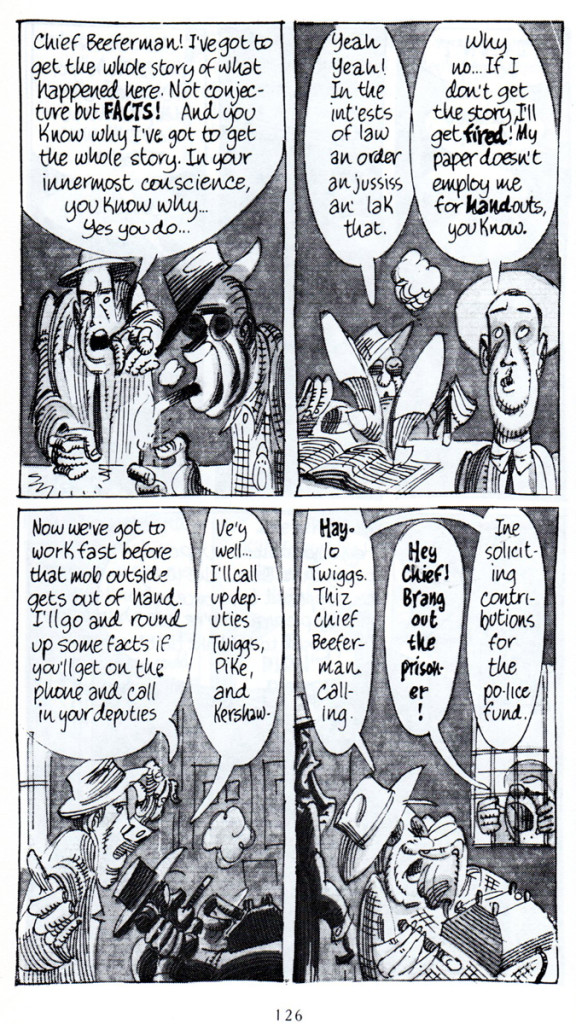 27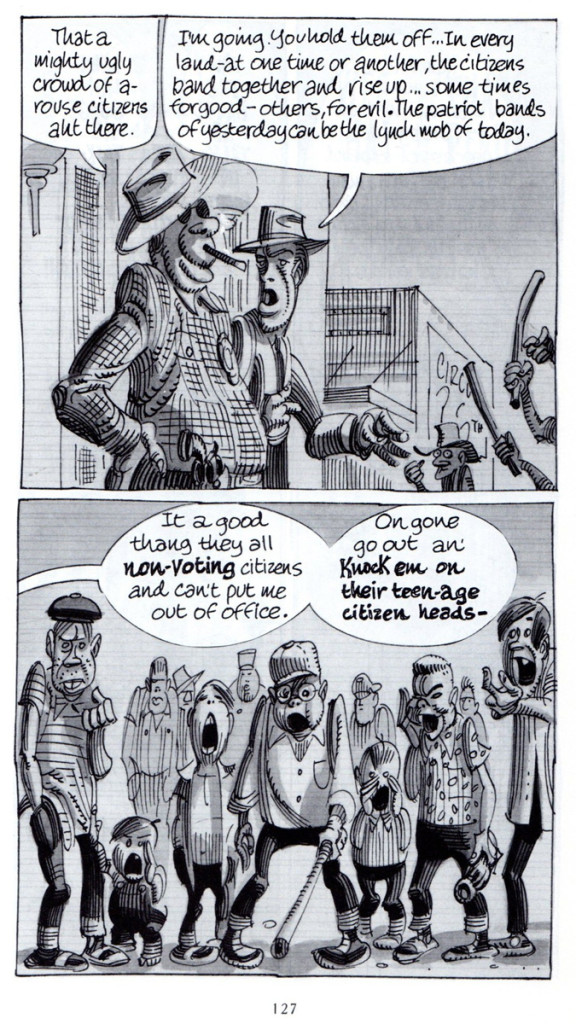 28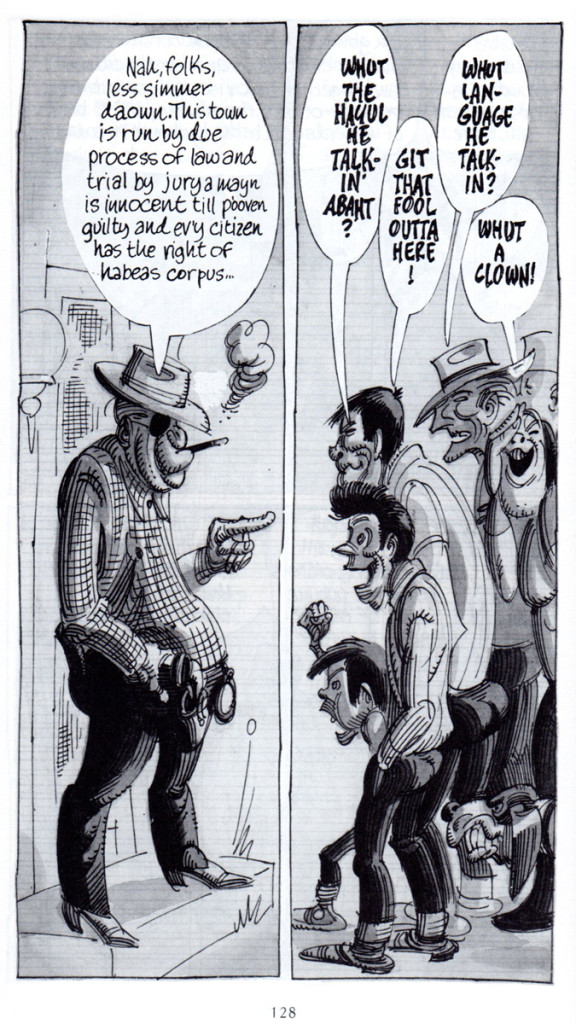 29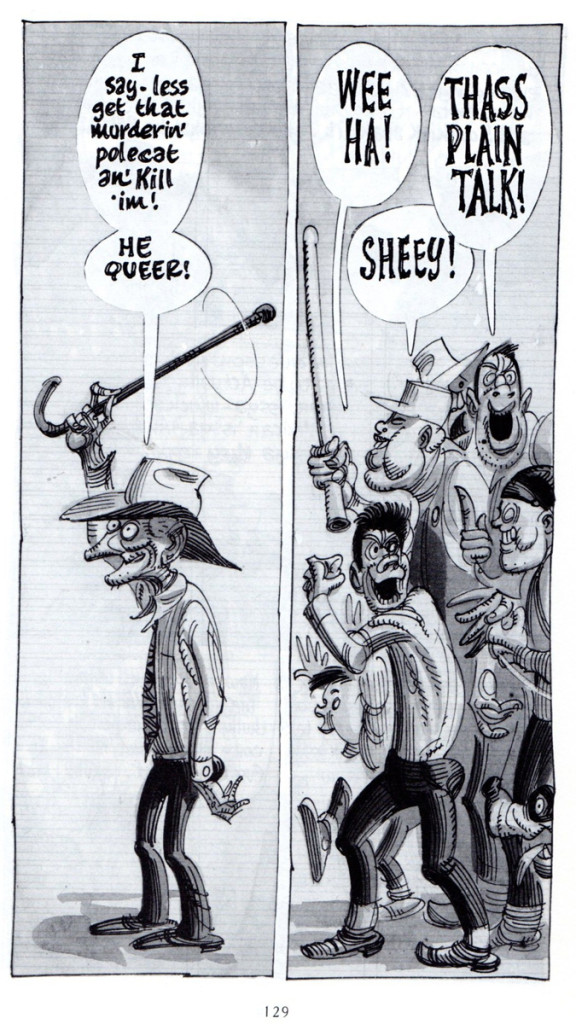 30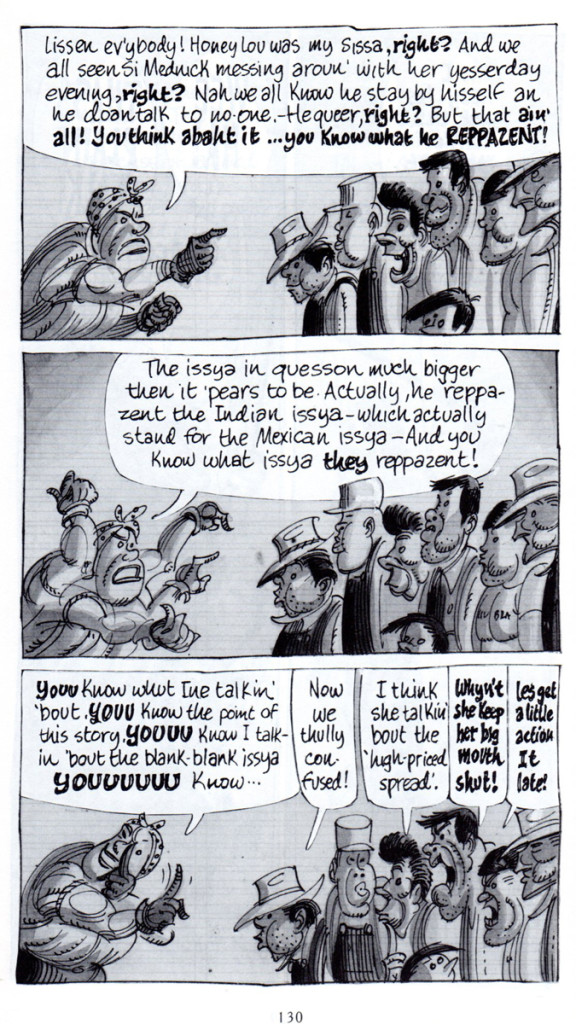 31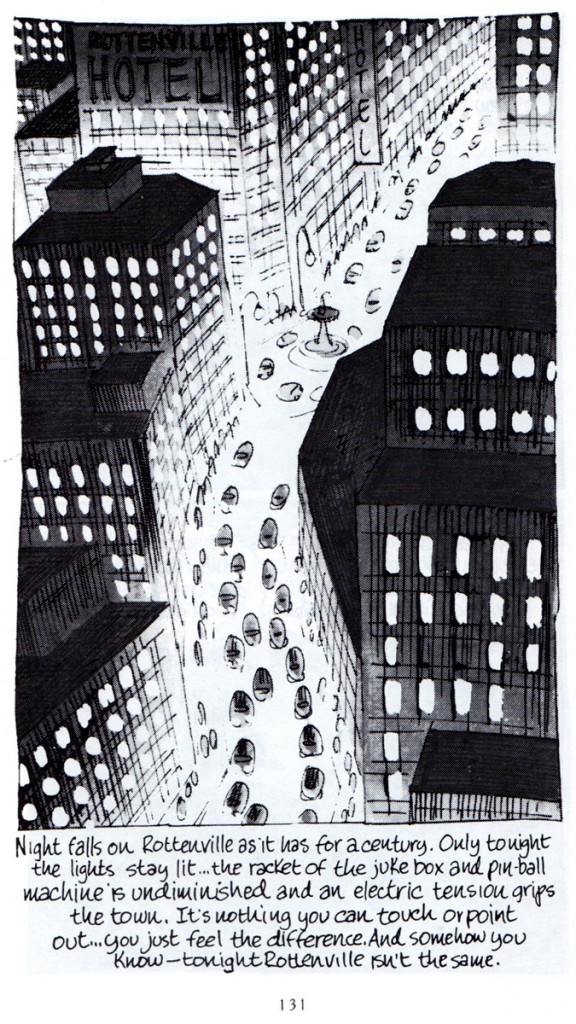 32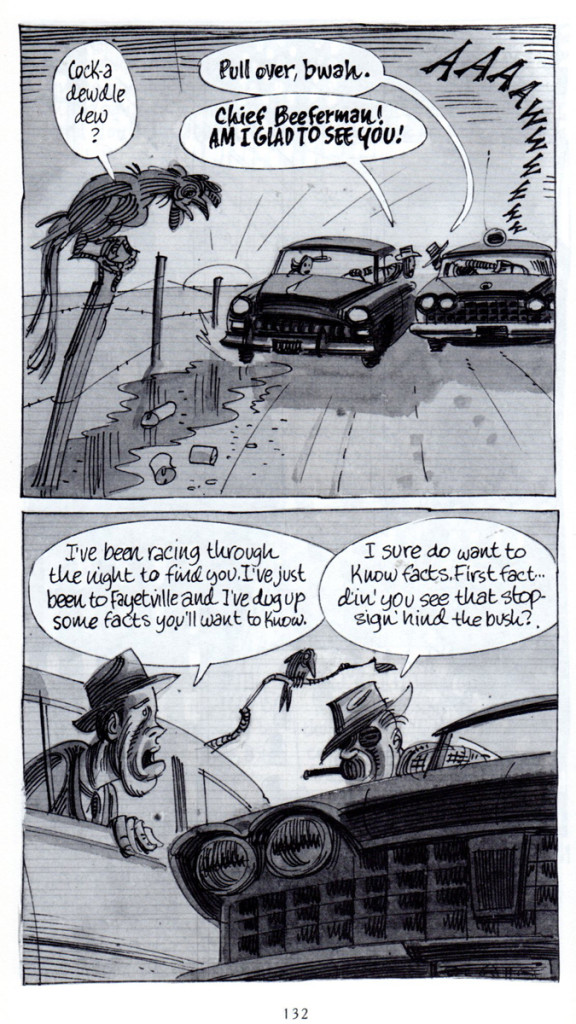 33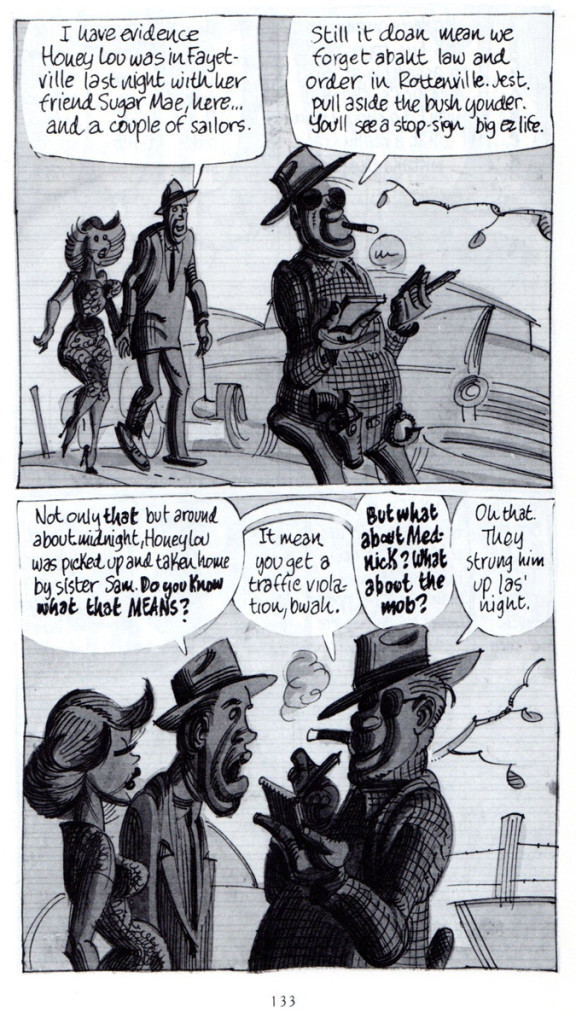 34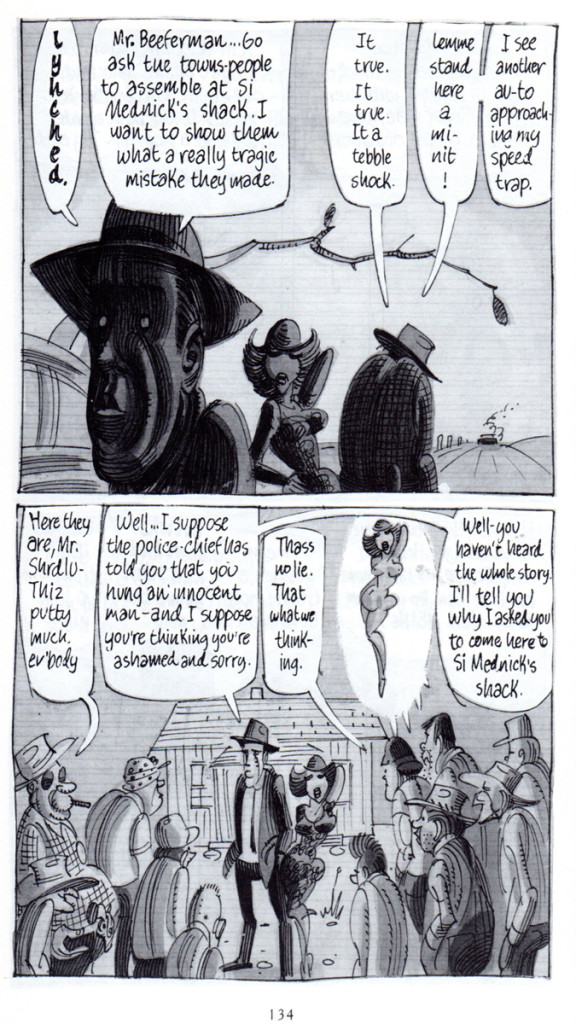 35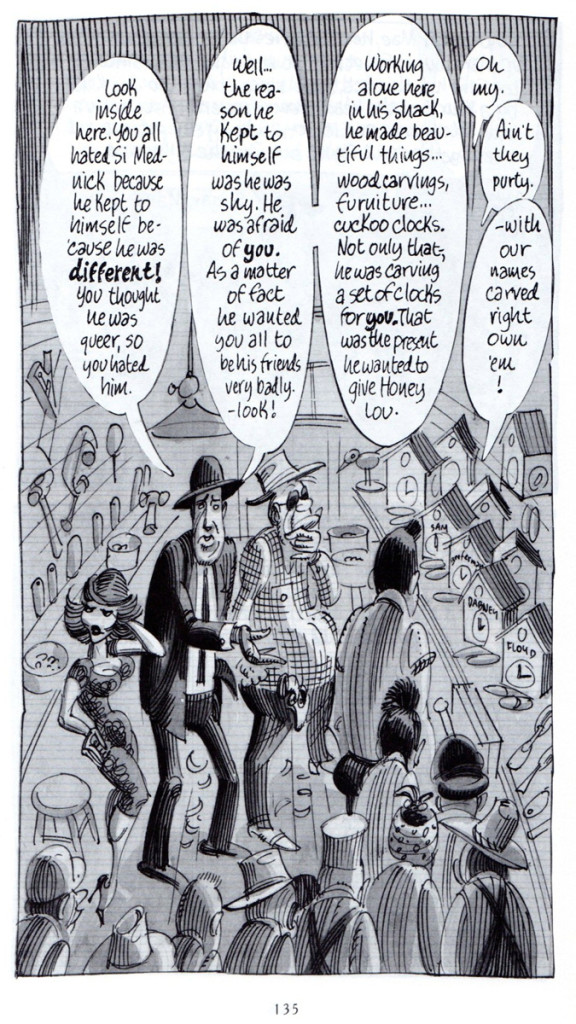 36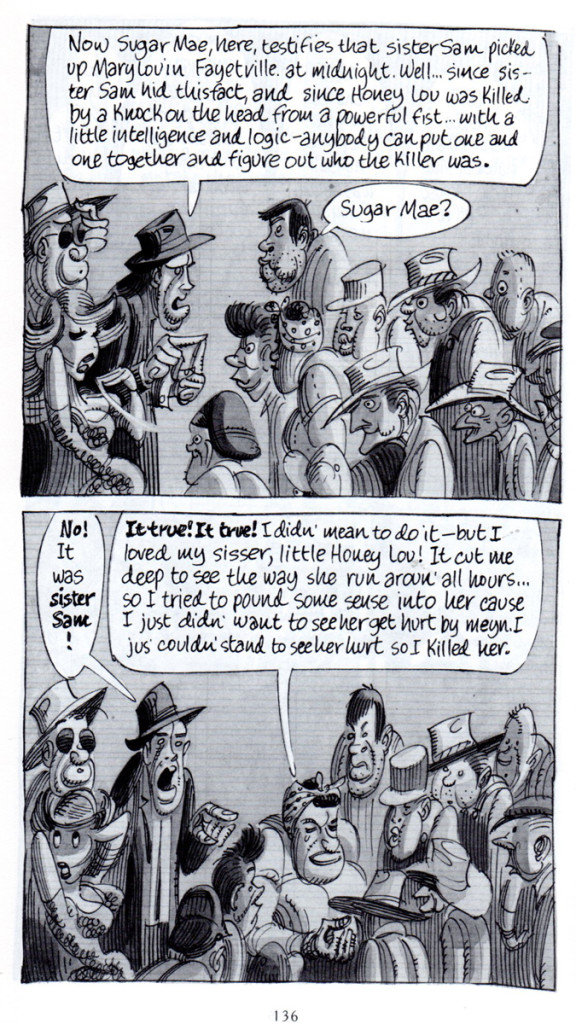 37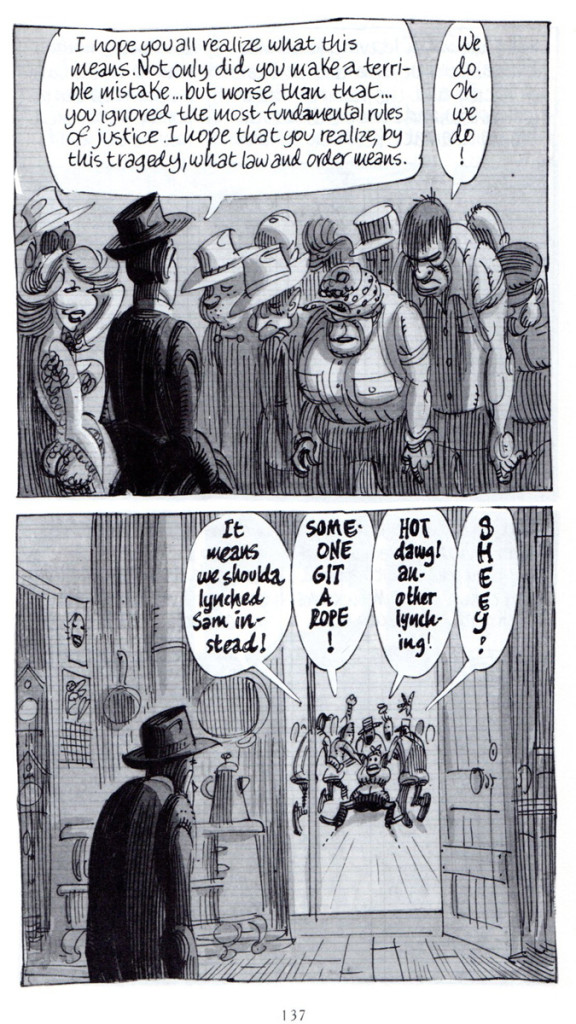 38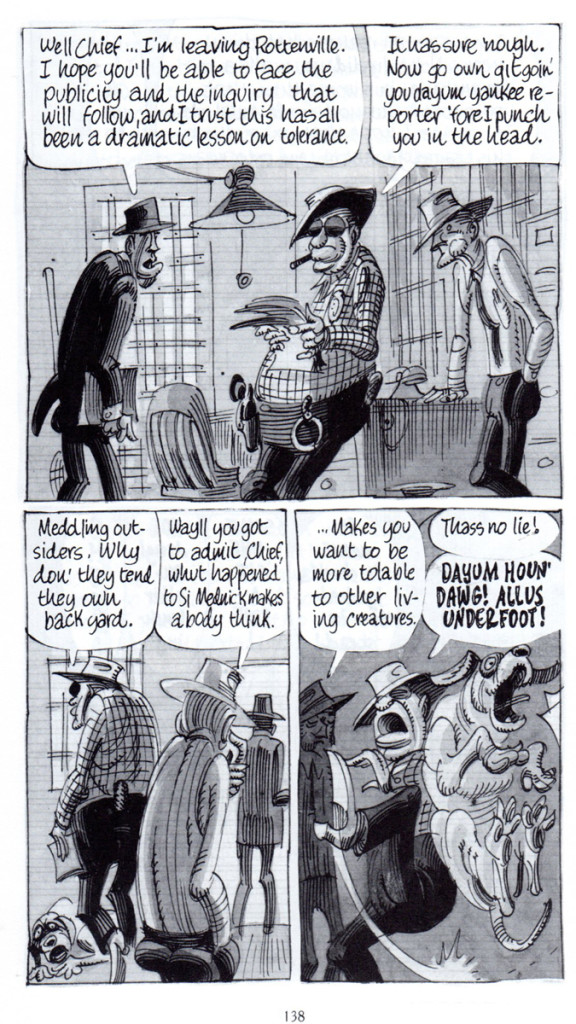 39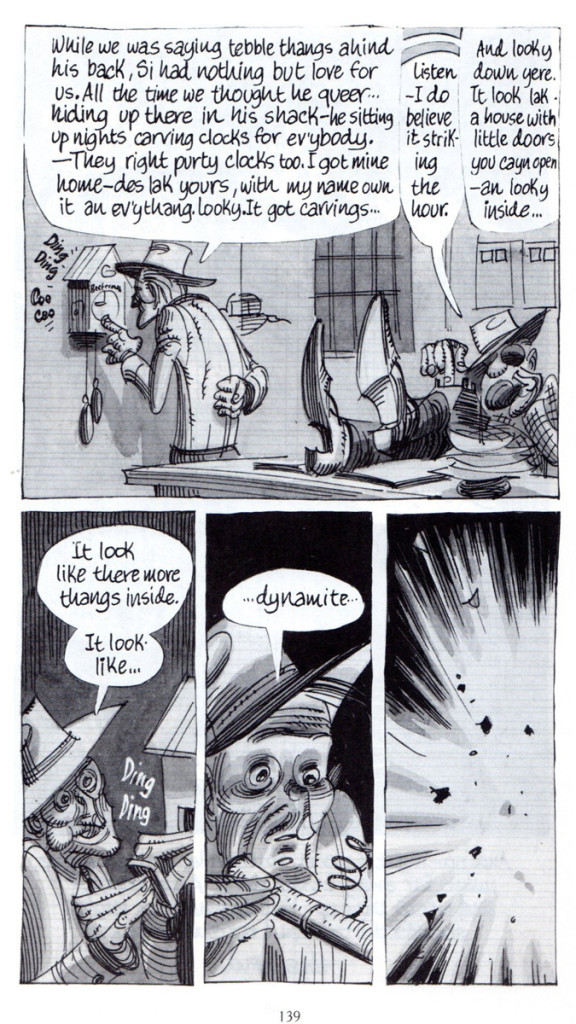 40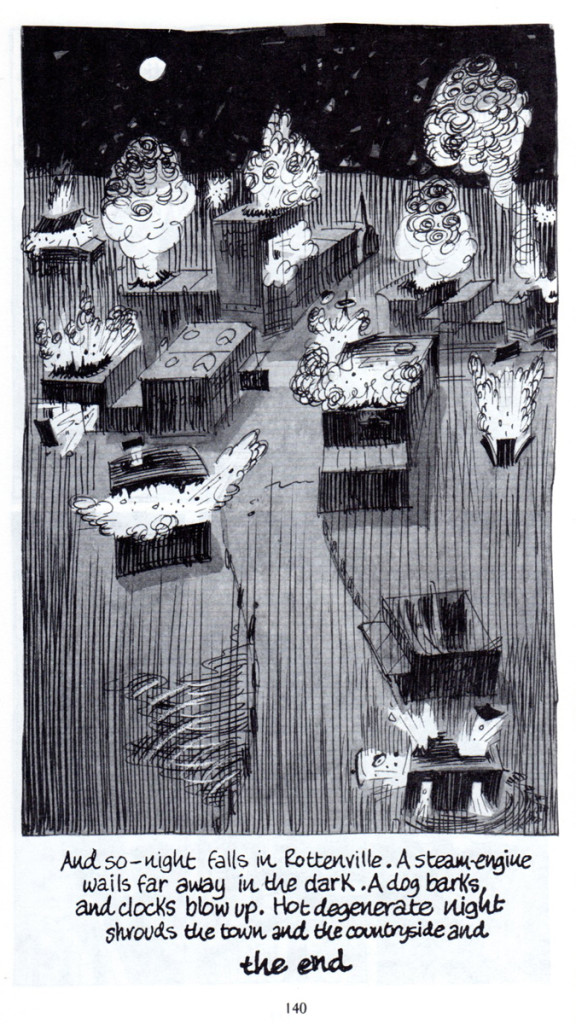 41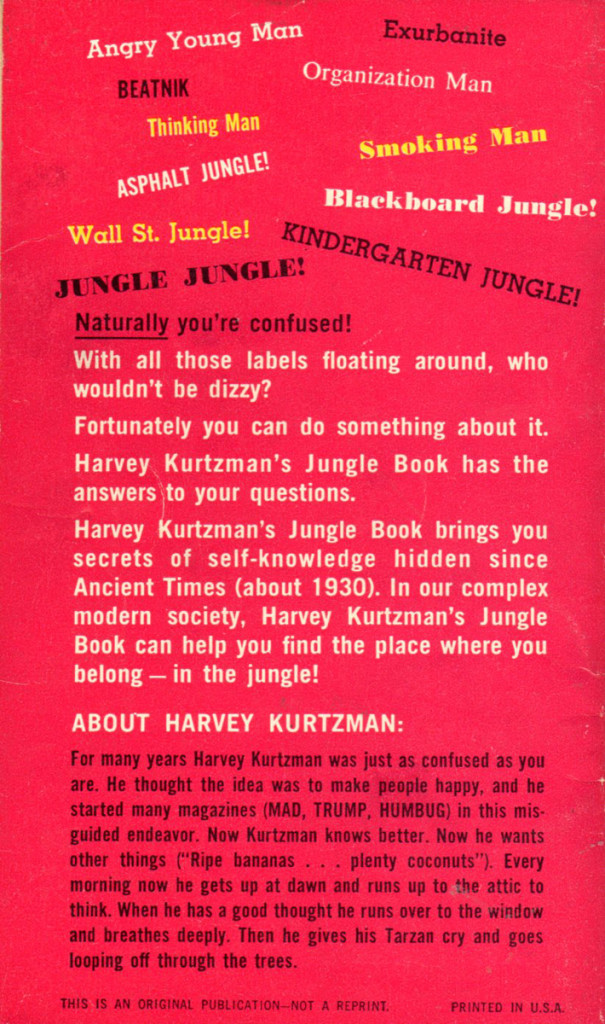 The back cover of the original 1959 Ballantine Books' paperback.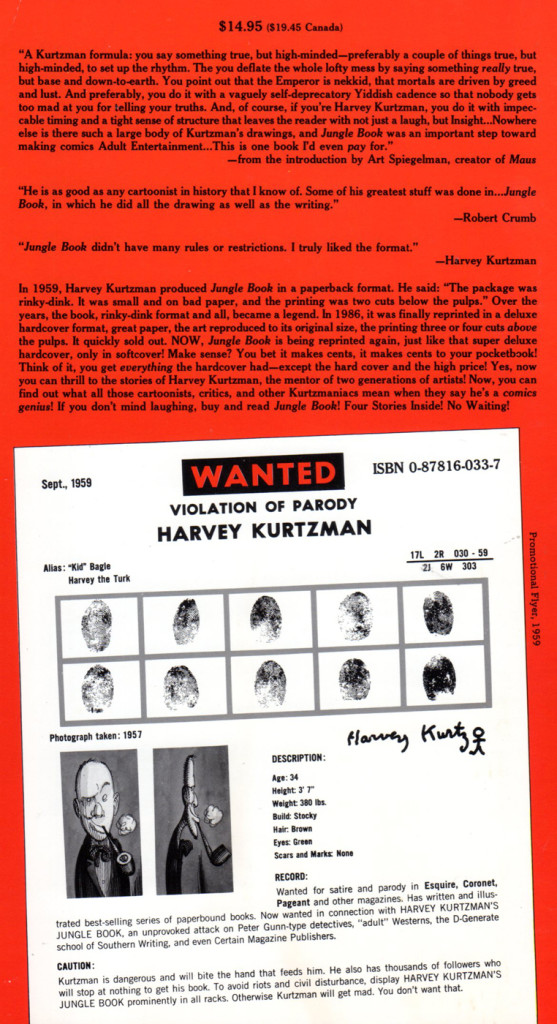 The back cover of the 1988 Kitchen Sink Press reprint edition.

Bill Peckmann &Comic Art &Disney &Illustration 15 Mar 2013 01:53 am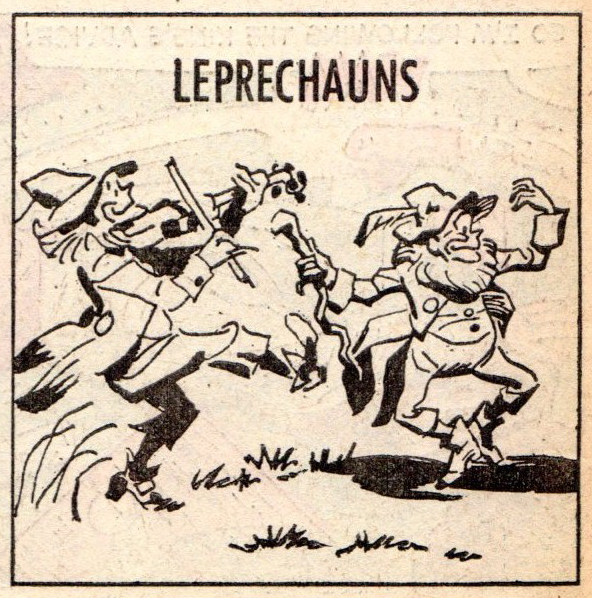 Sunday will be St. Patrick's Day although the parade will go down Fifth Avenue tomorrow. Bill Peckmann sent me Alex Toth's Darby O'Gill and the Little People. This is a comic book adaptation of the live action film (with lots of Effx.) And it's surely appropriate to post it today.
I can remember this film as a big deal when I was a kid. Maybe it was just me; I always loved those Effx movies where they mixed Lilliputionas in with the large folk. Outside of the starring threesome in the cast, a young Sean Connery, a very young and attractive Janet Munro and the crusty, but well cast, Albert Sharpe as Darby, the rest of the cast seemed a somewhat shabby lot. Bill writes:
It's the comic book version of Alex Toth's 'Darby O'Gill and the Little People' Dell comic. Unfortunately my old copy came from a used book store and it came missing it's cover!

Again the scanning and computer screen really help the not so cool reproduction process of yesteryear, the pages look better here than they do in real life.
Step up to the pot o'gold, and take a look: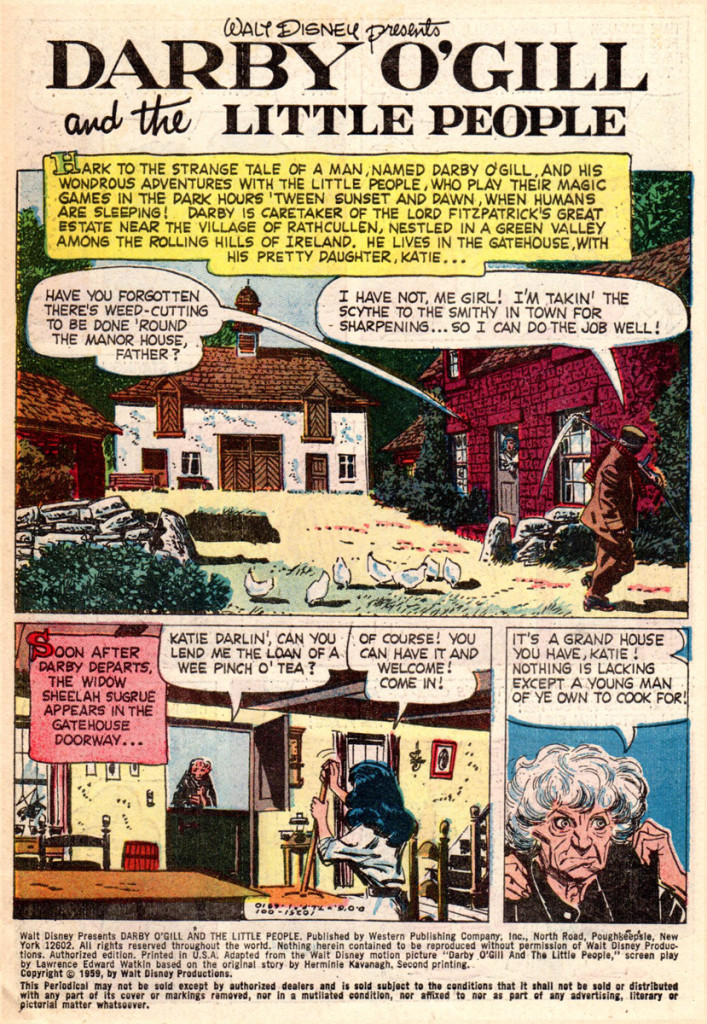 1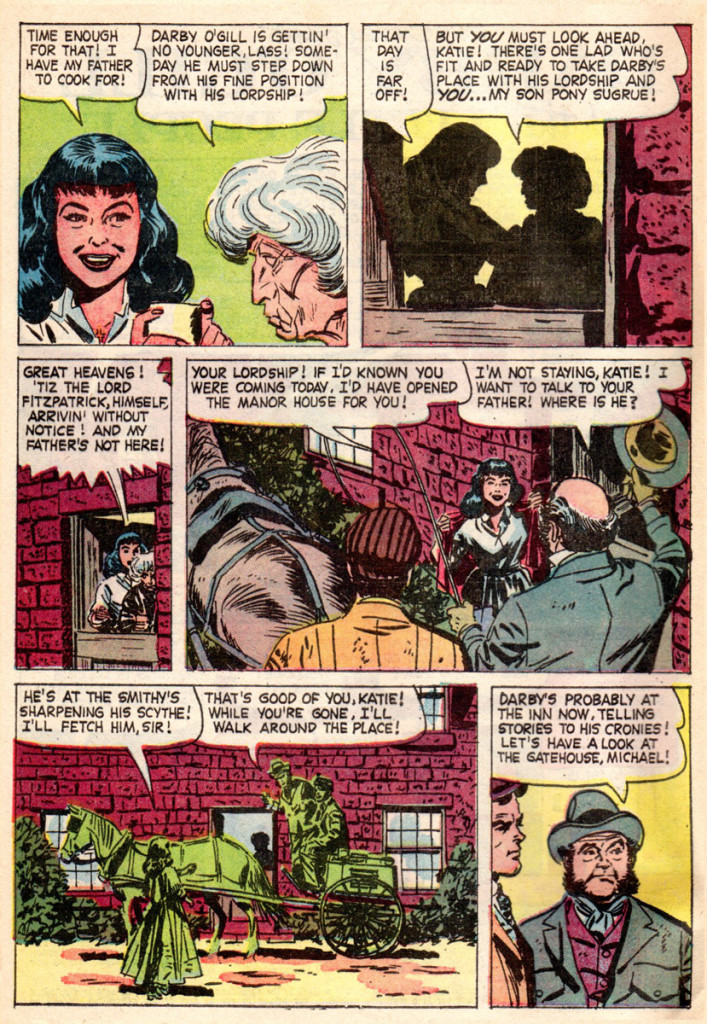 2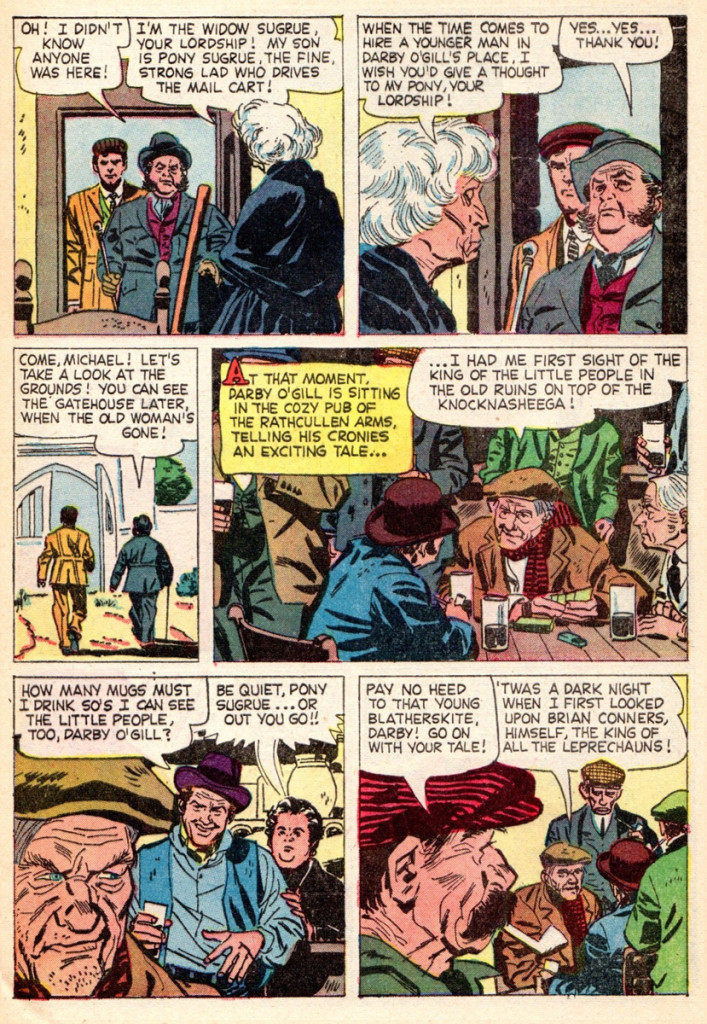 3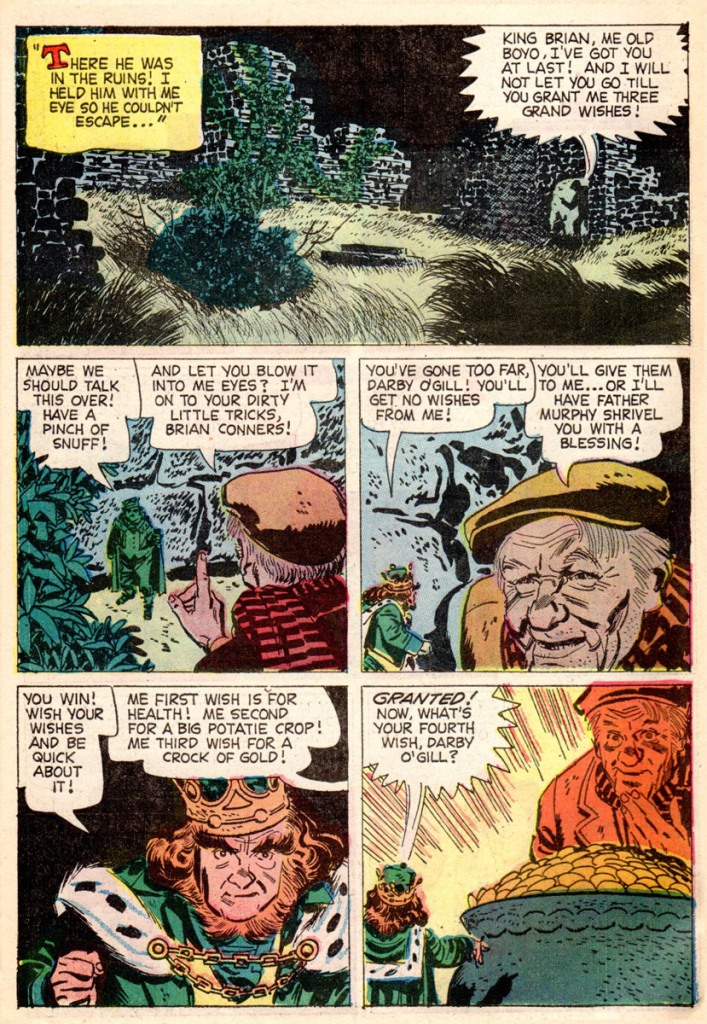 4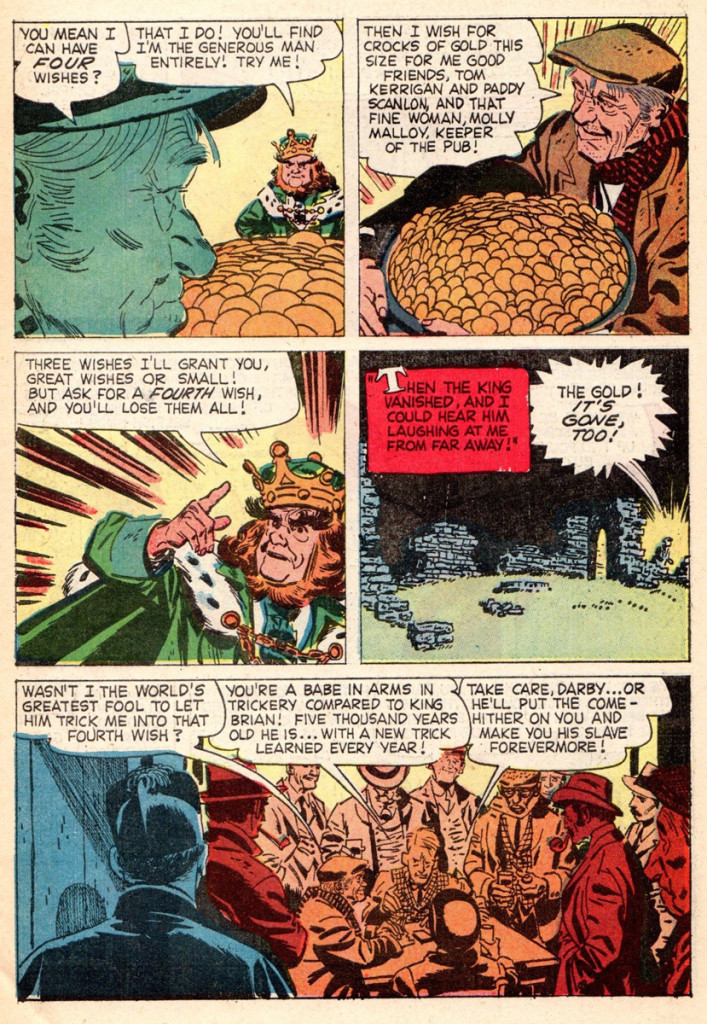 5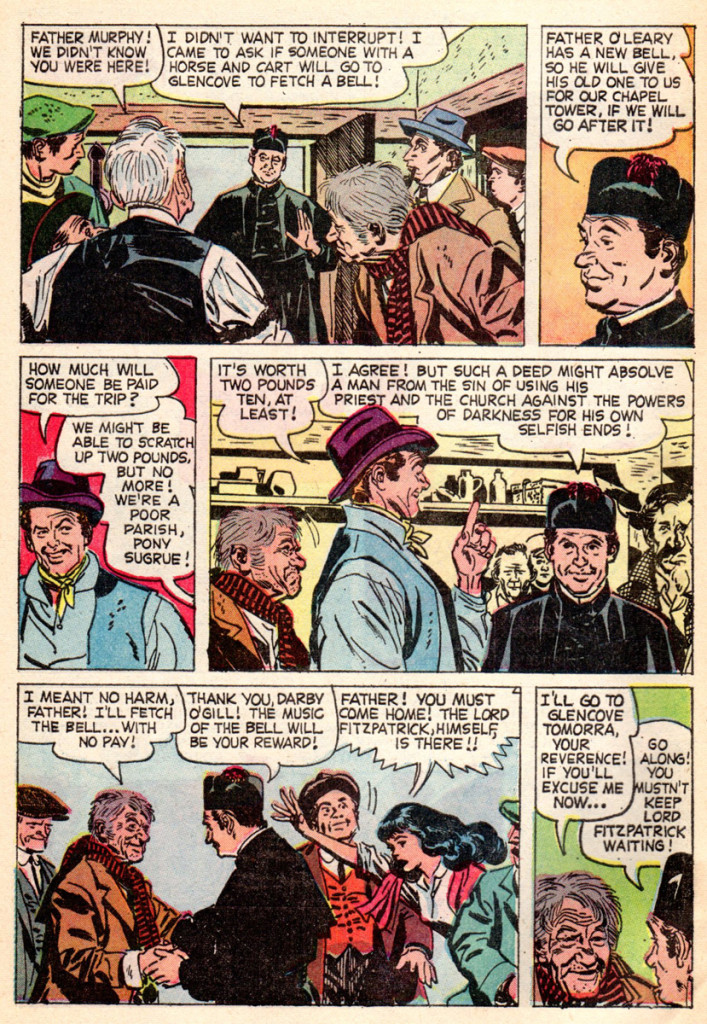 6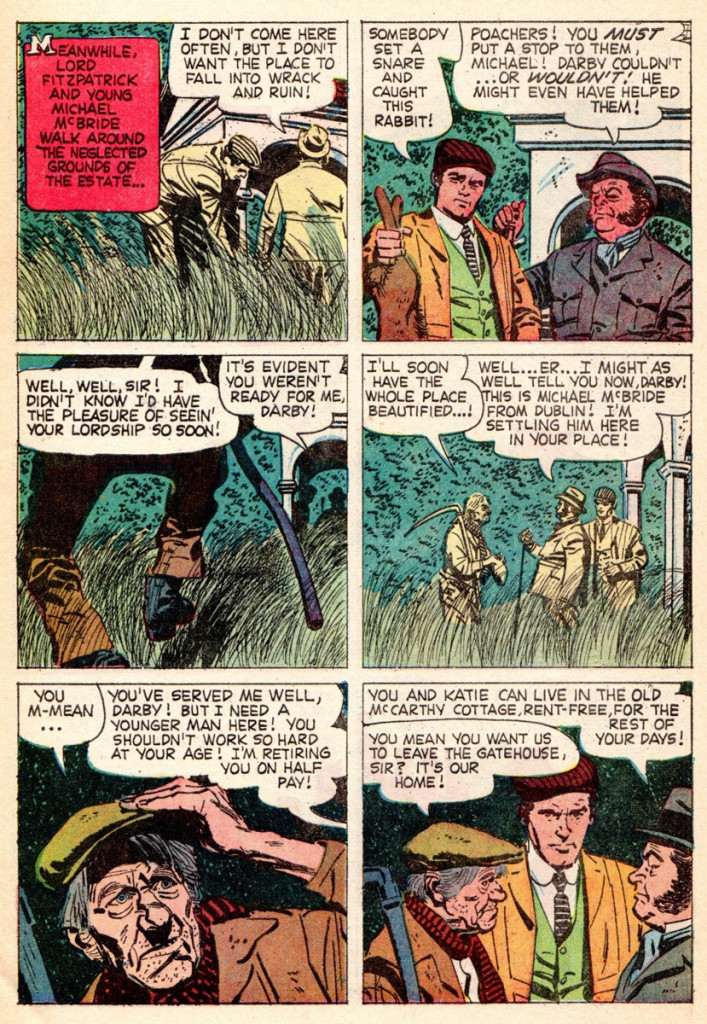 7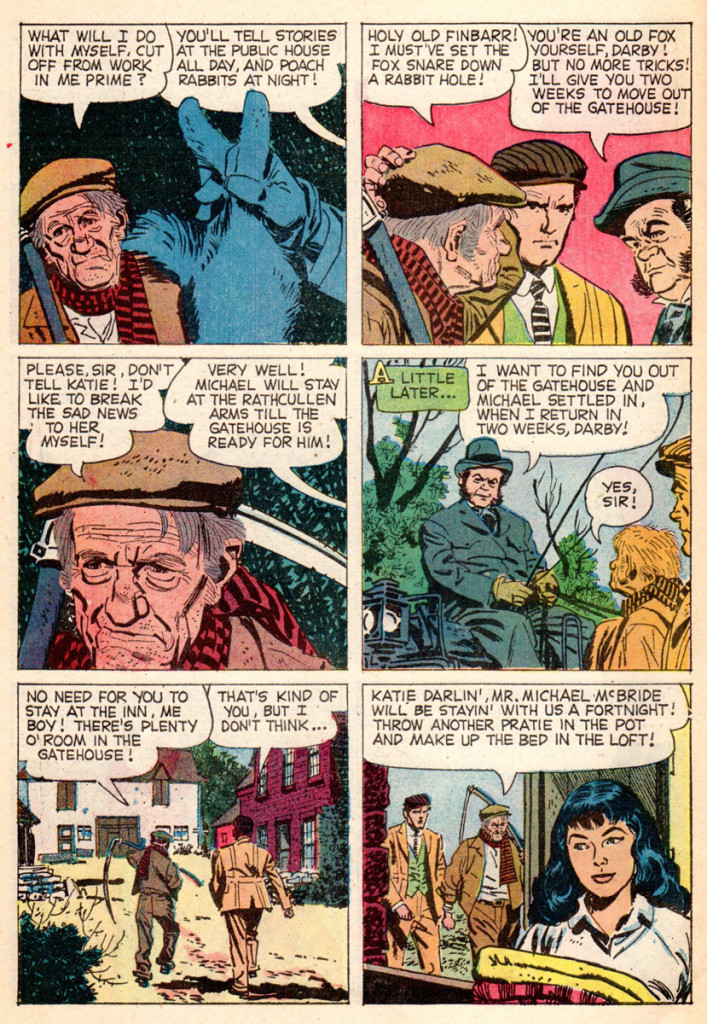 8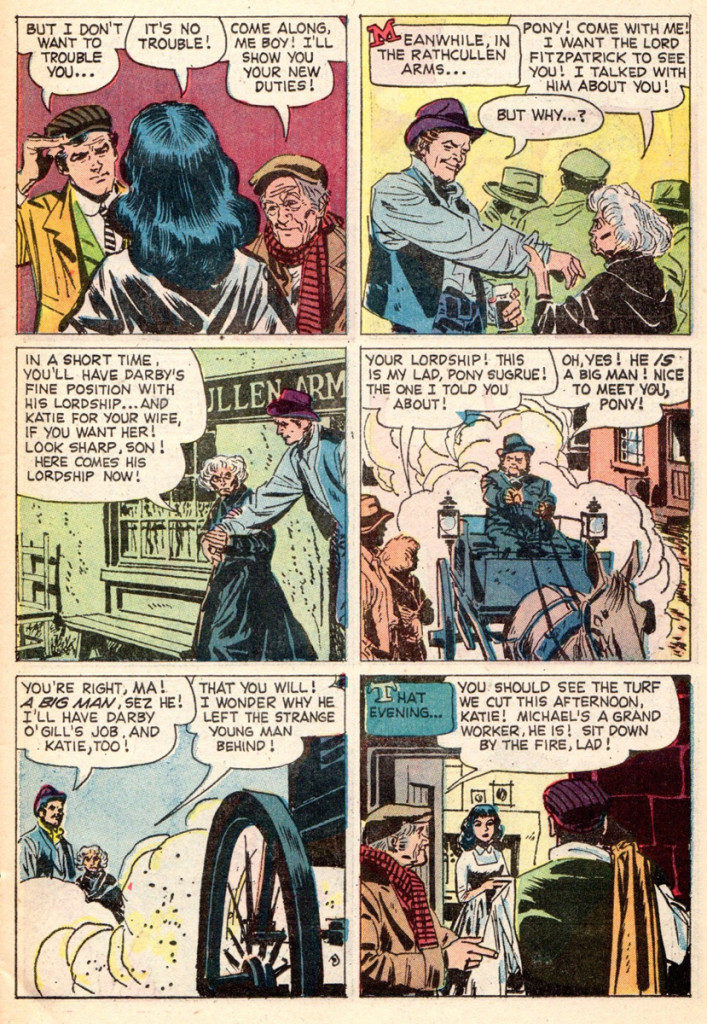 9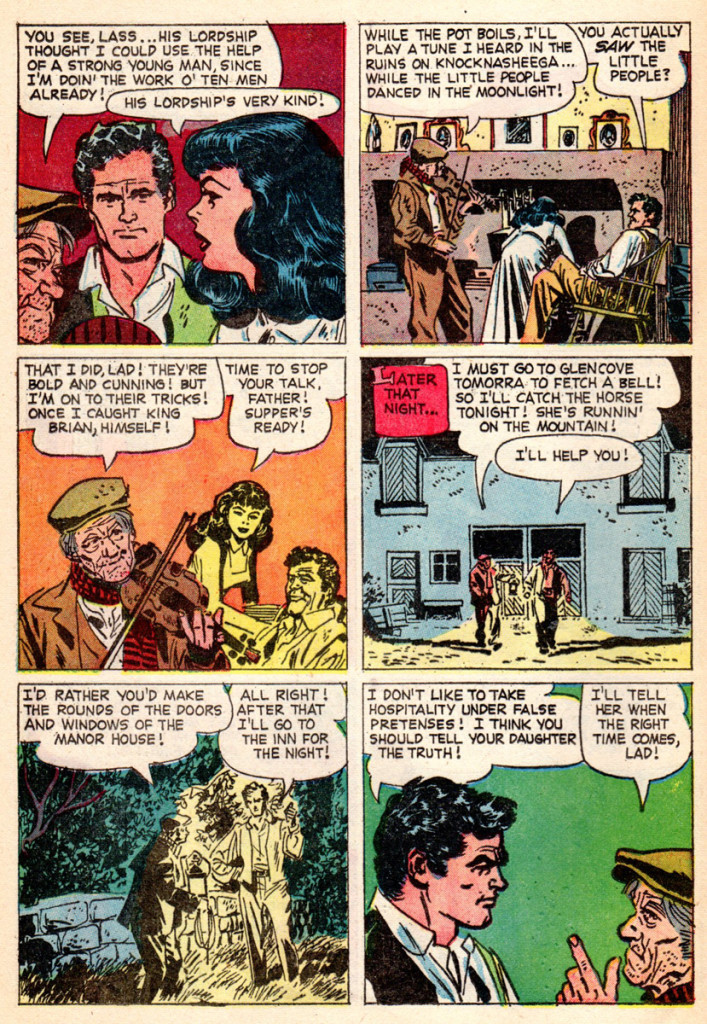 10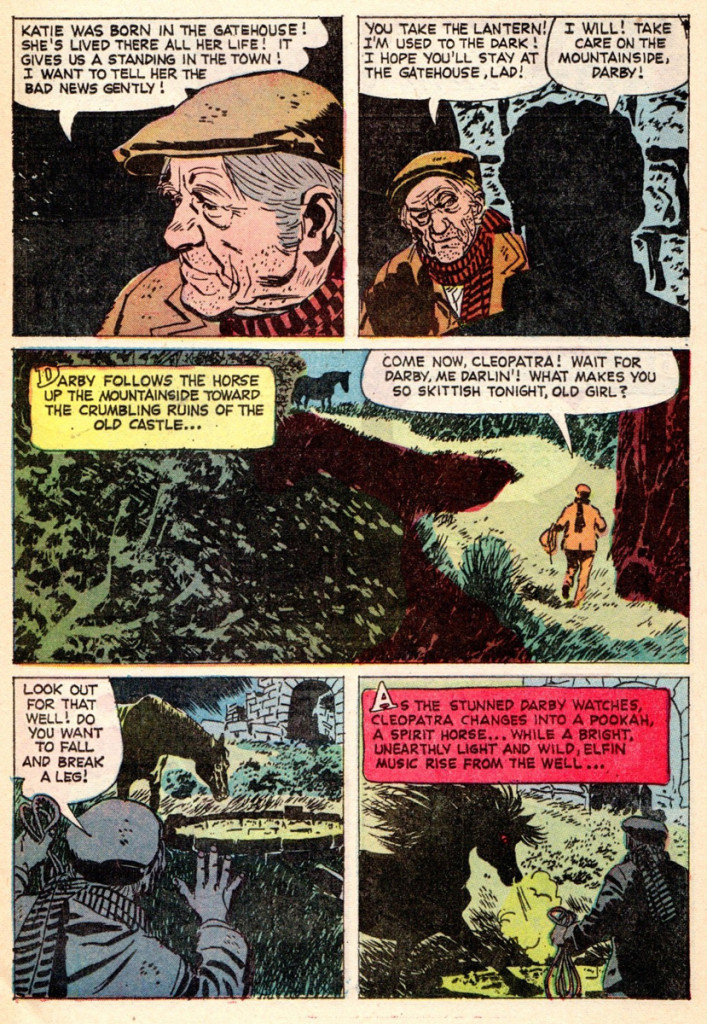 11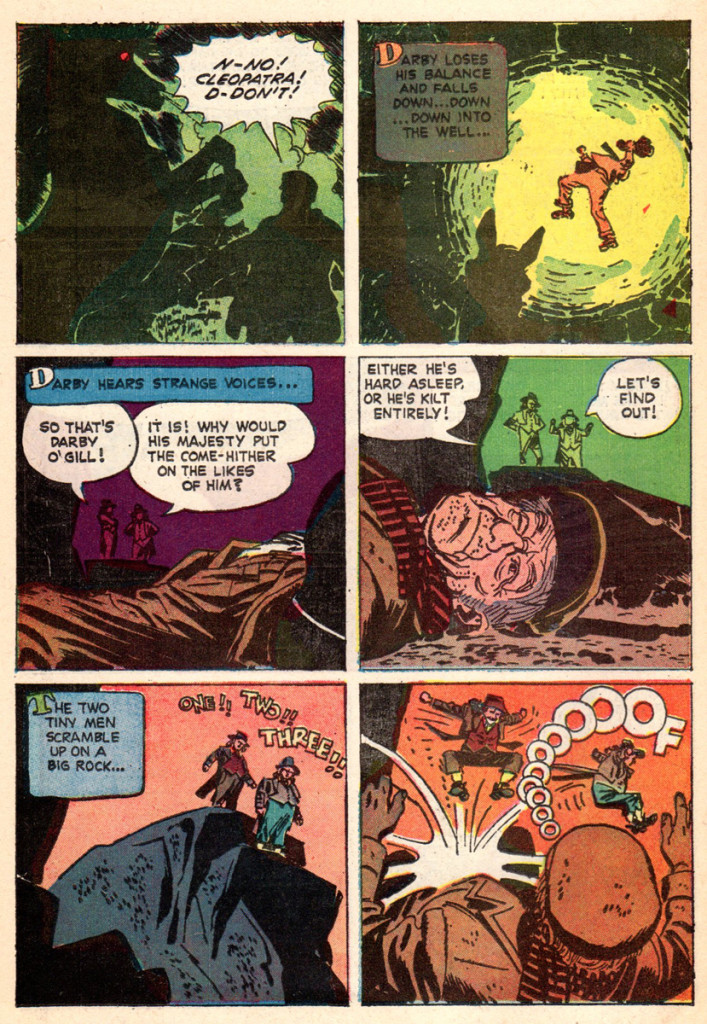 12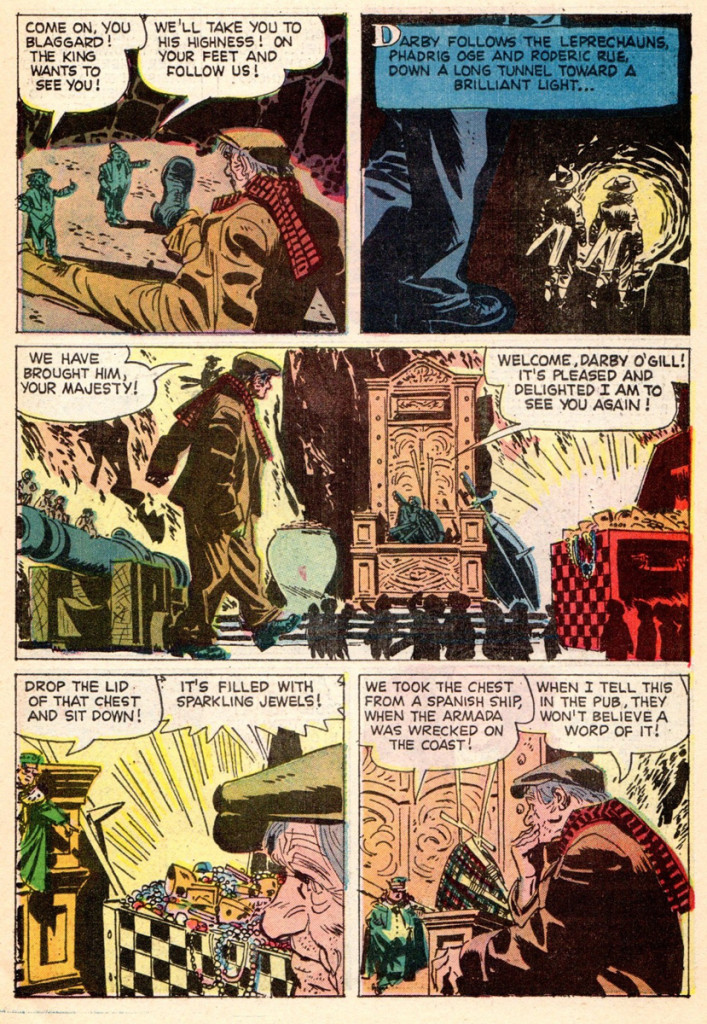 13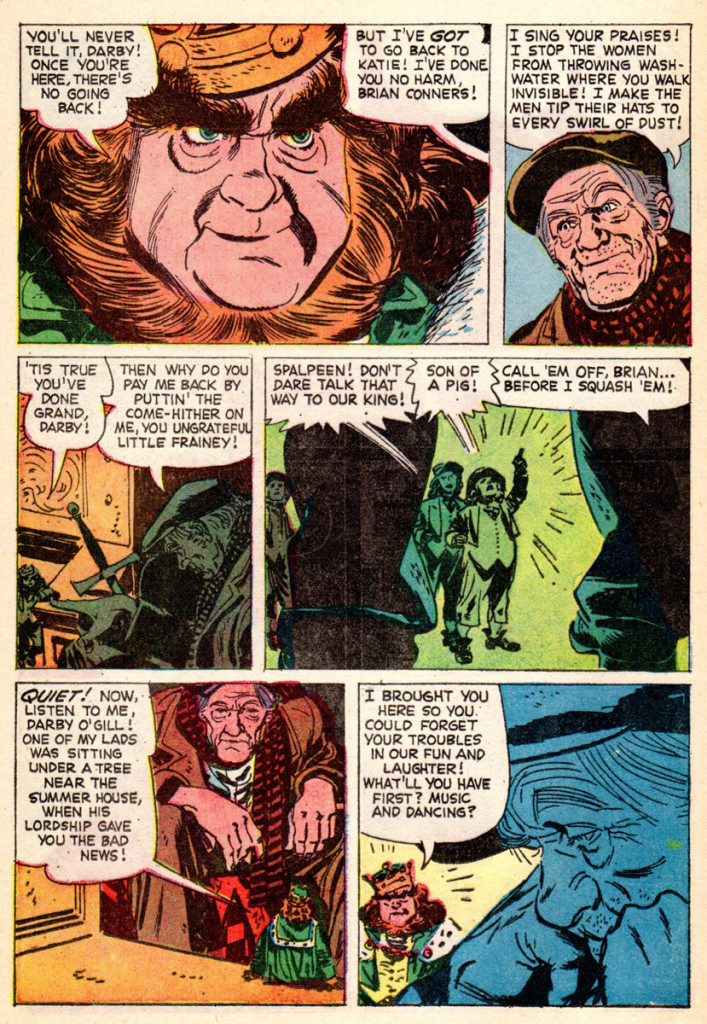 14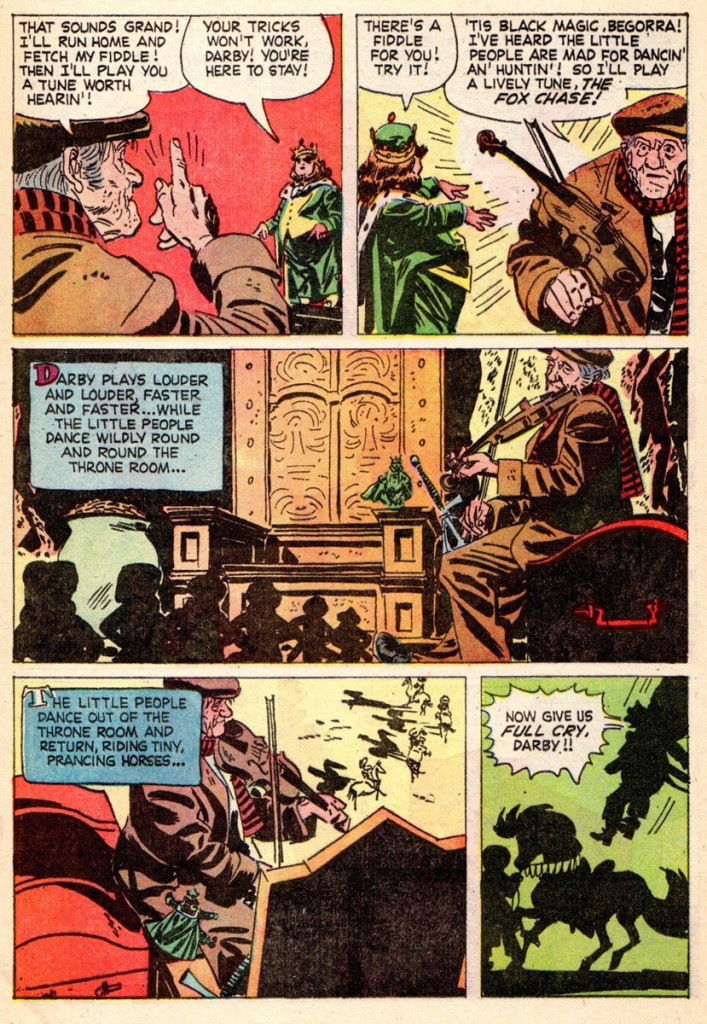 15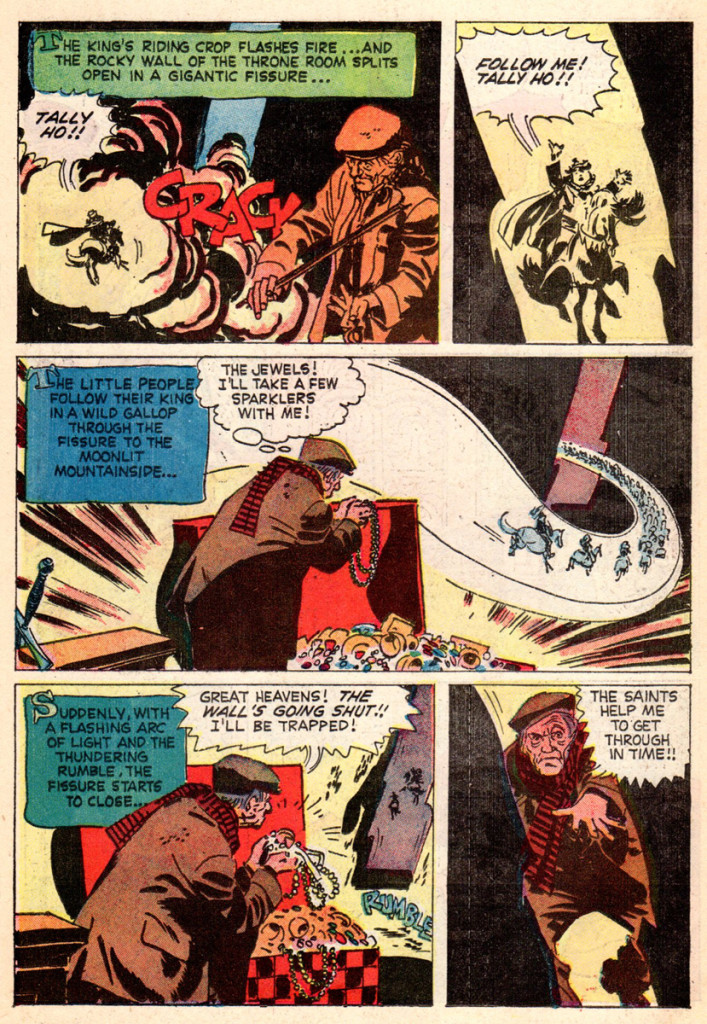 16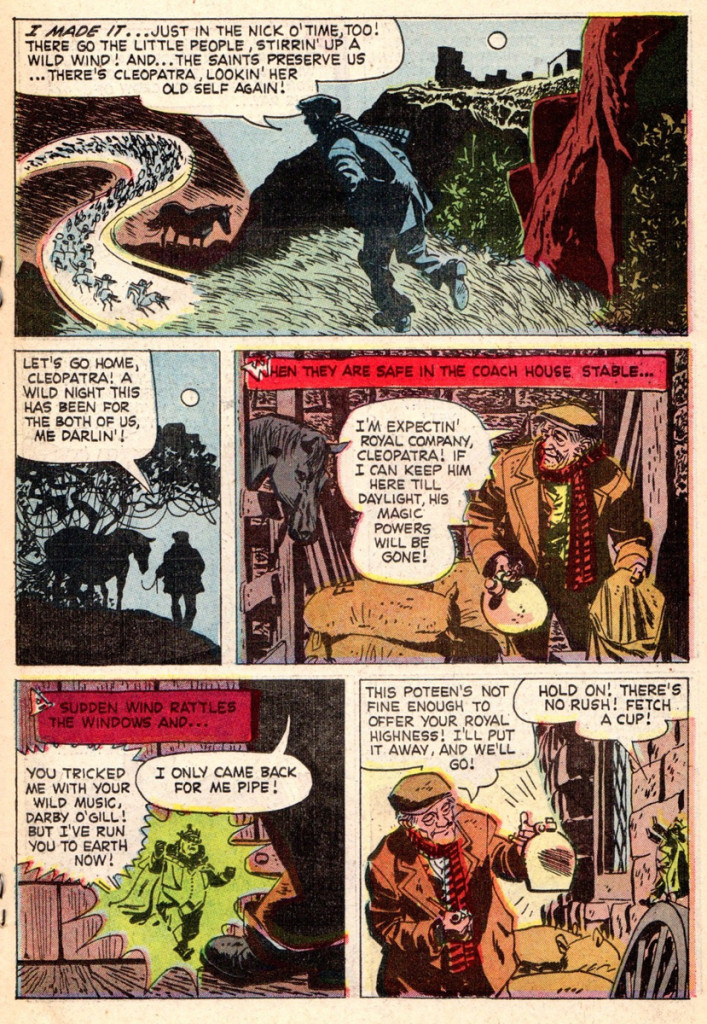 17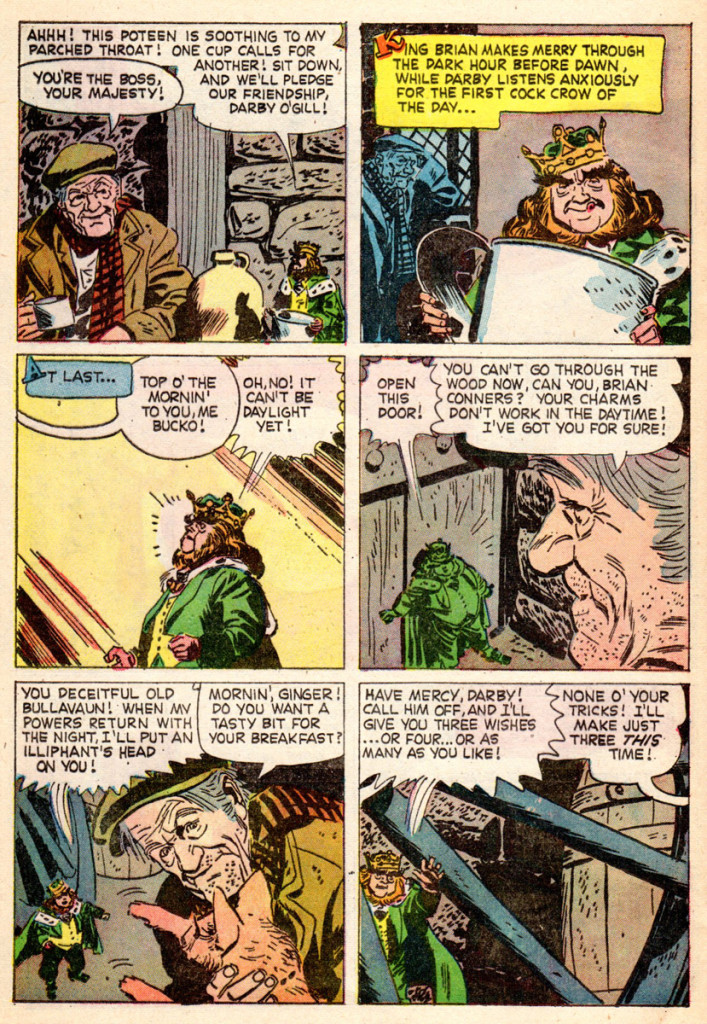 18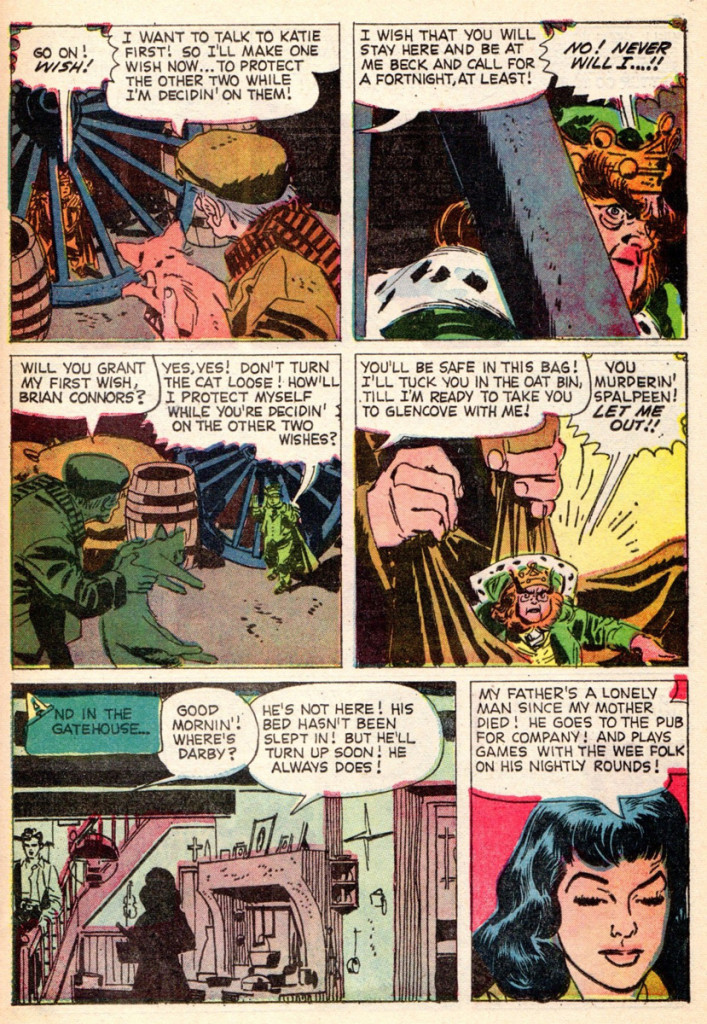 19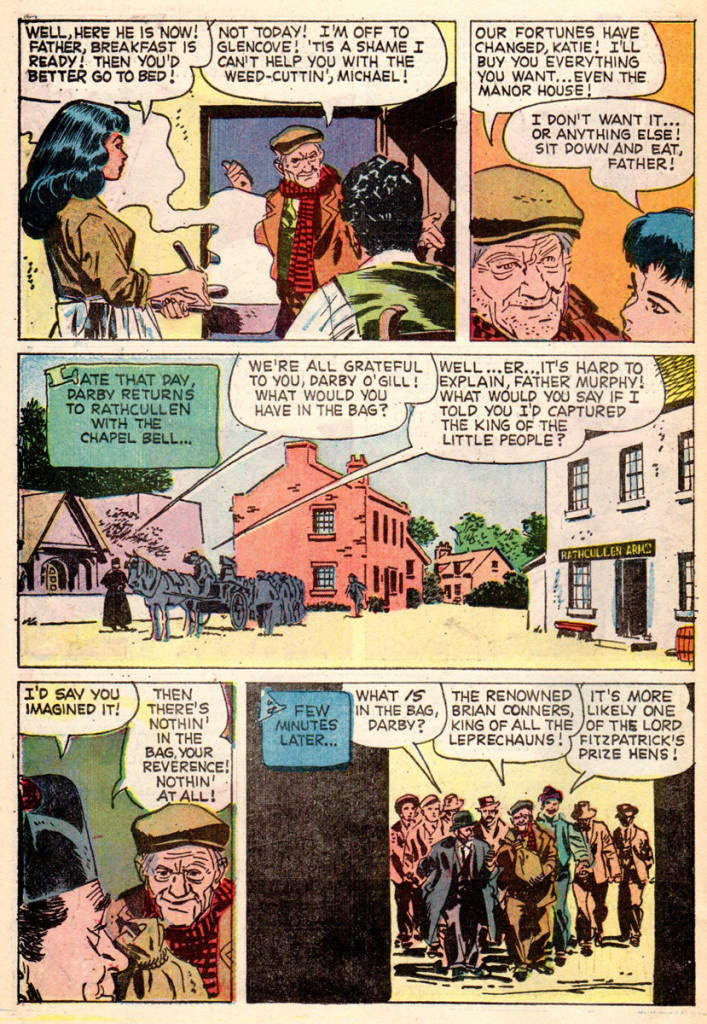 20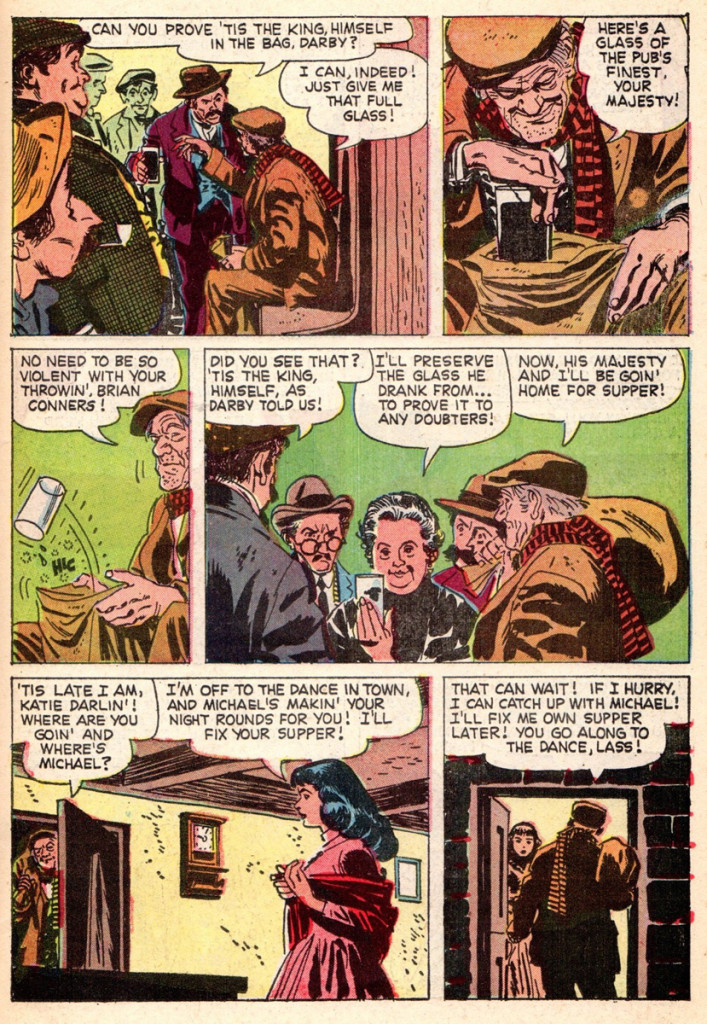 21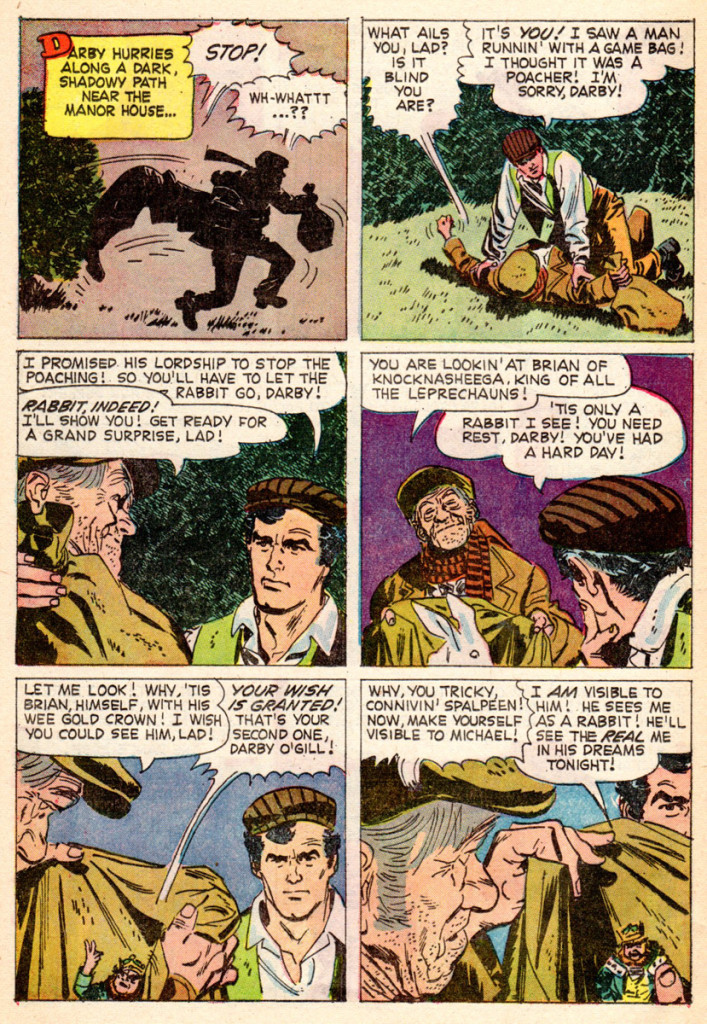 22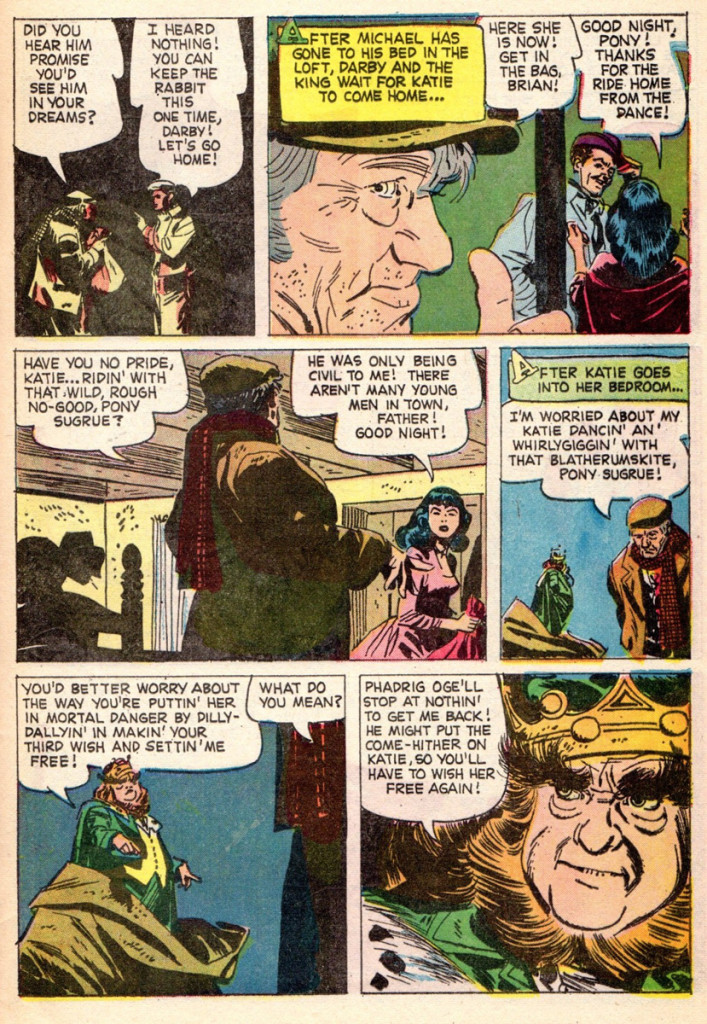 23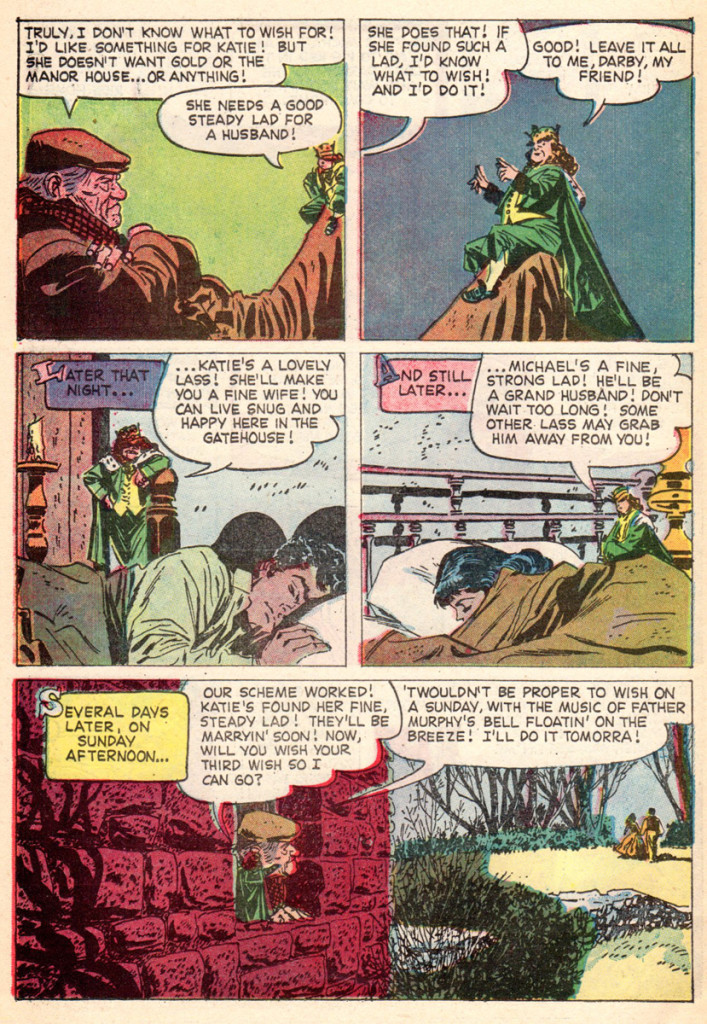 24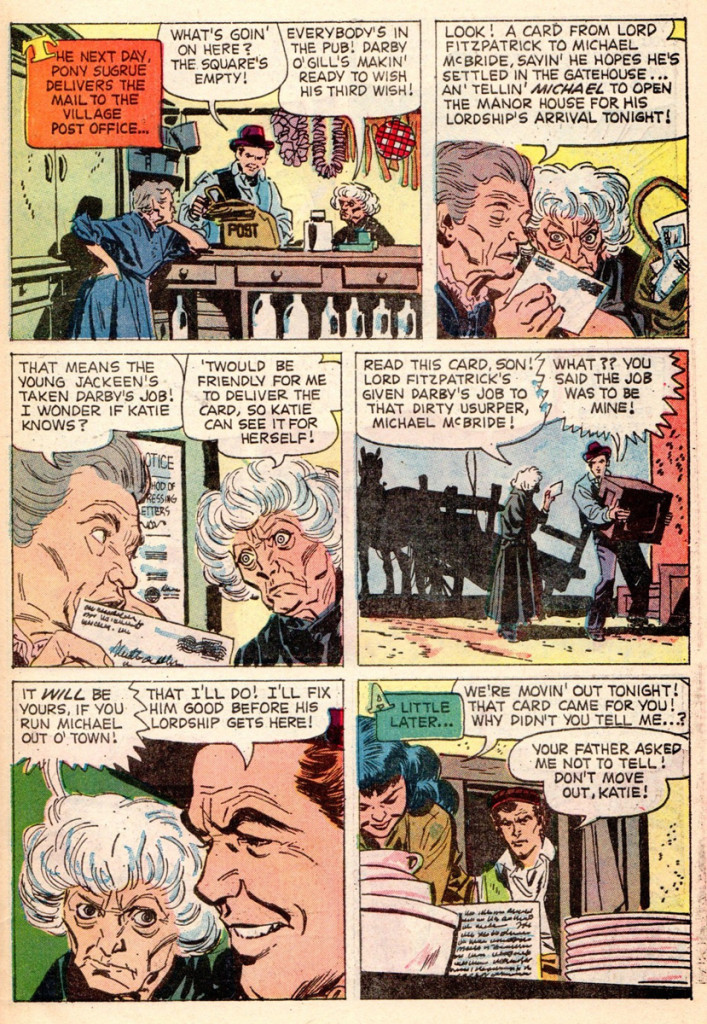 25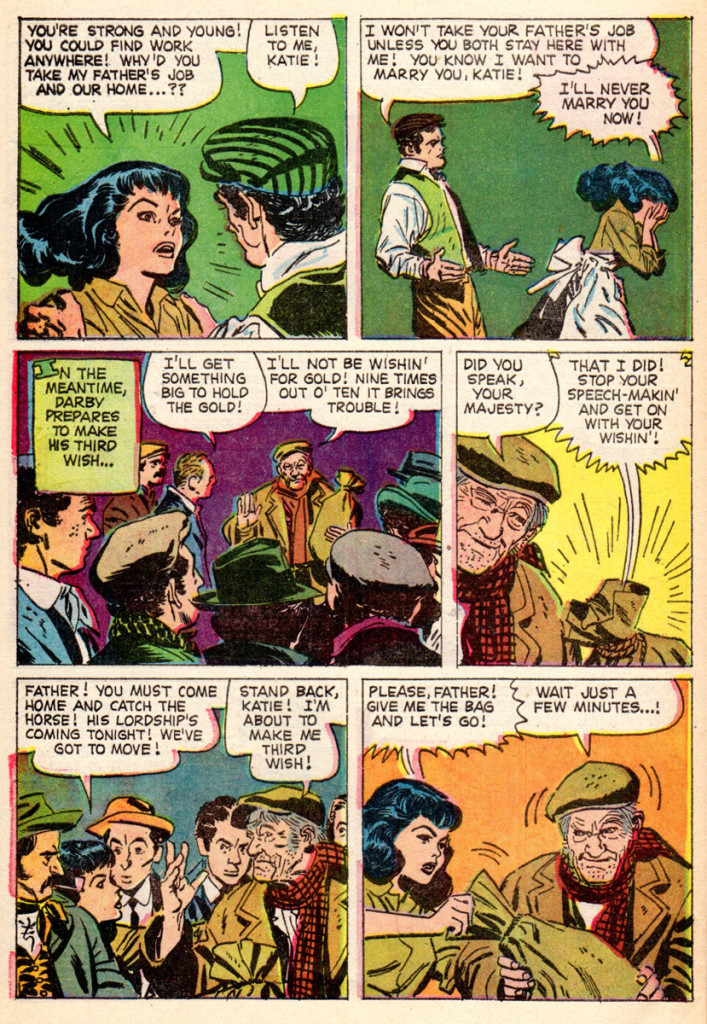 26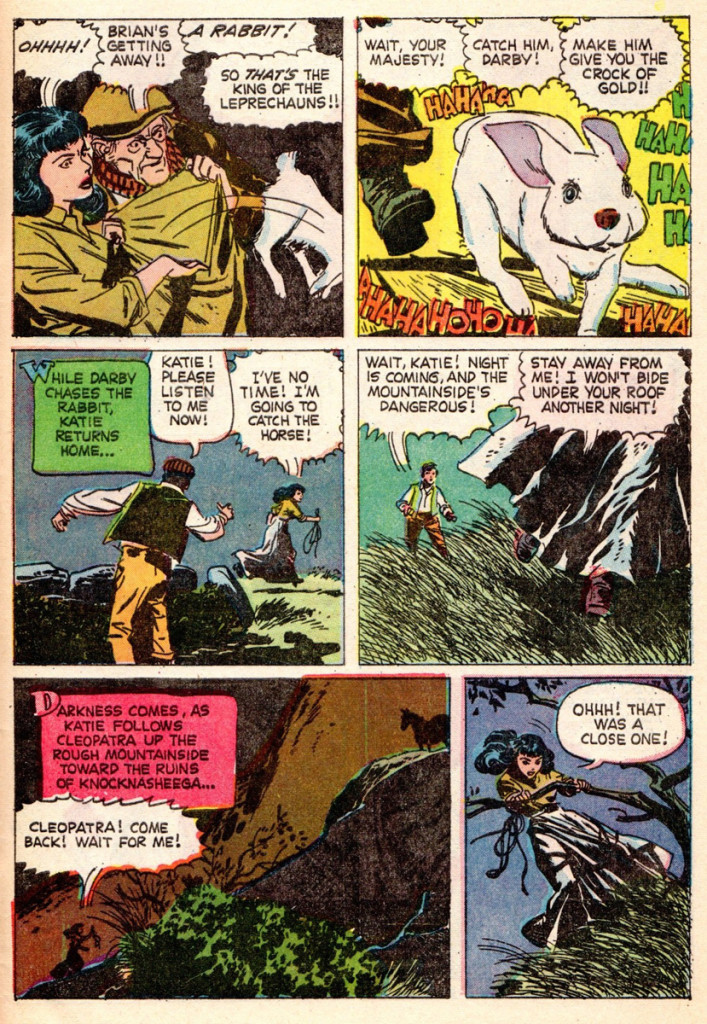 27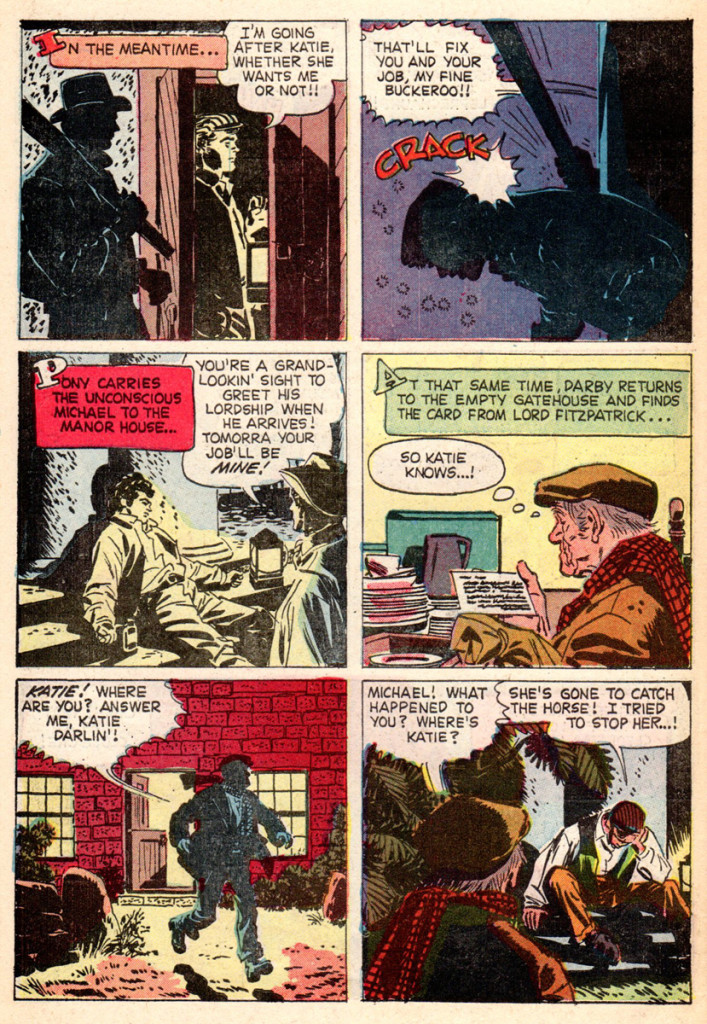 28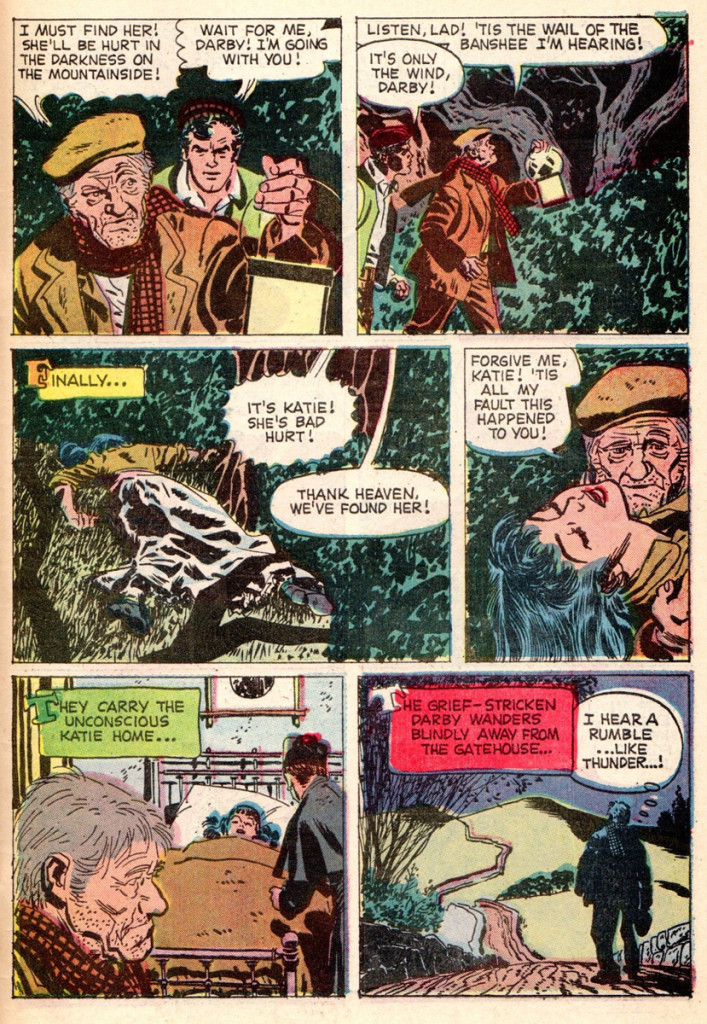 29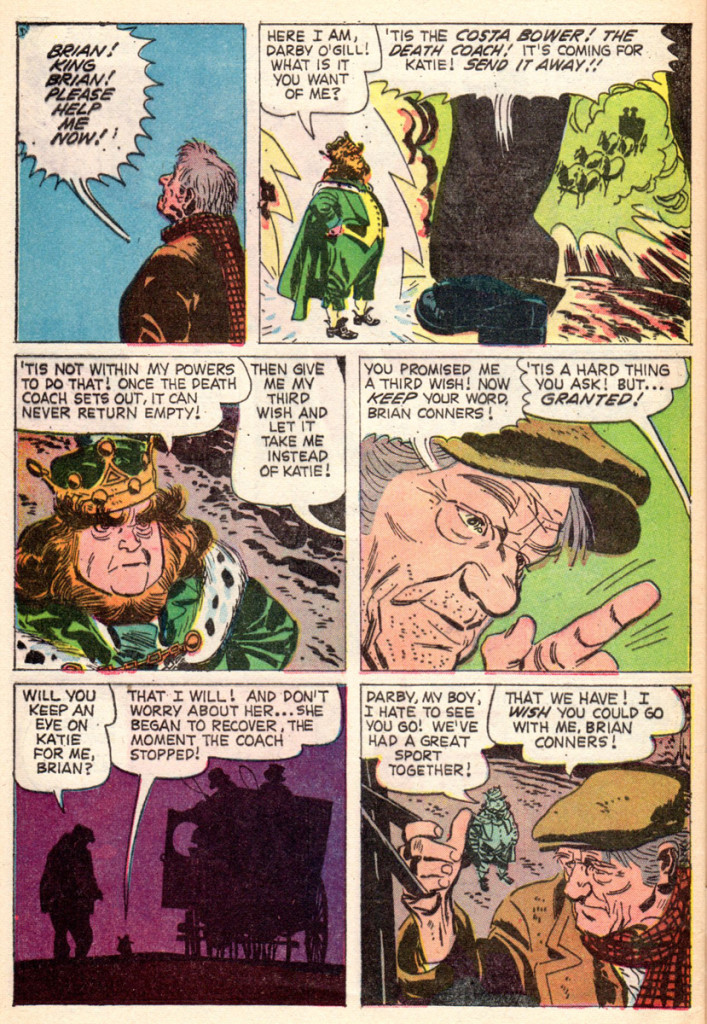 30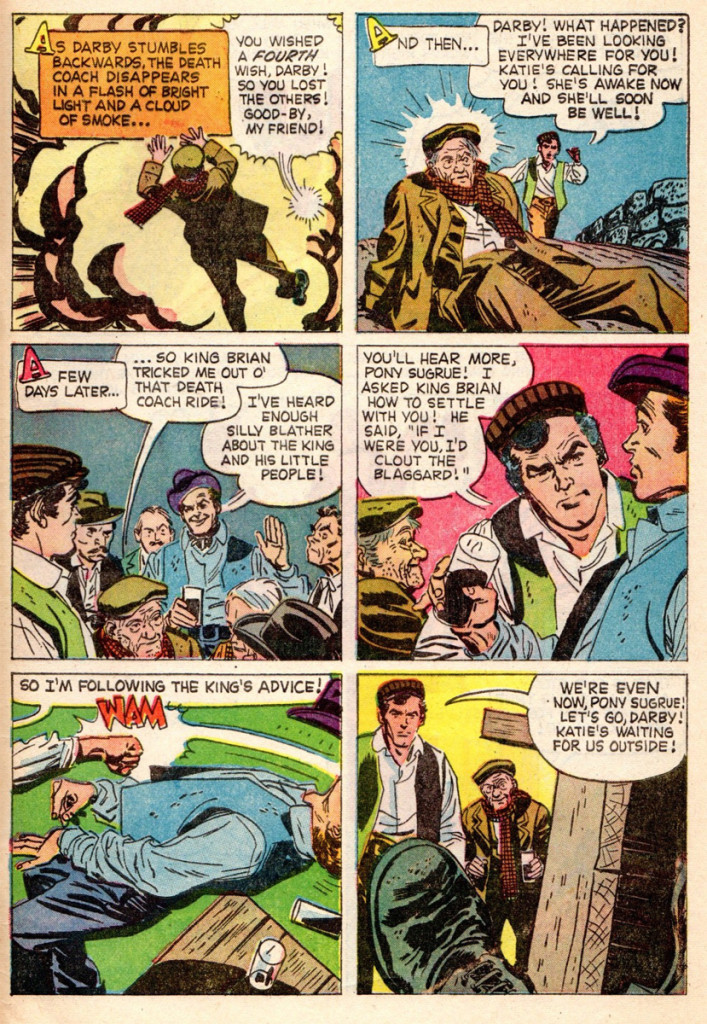 31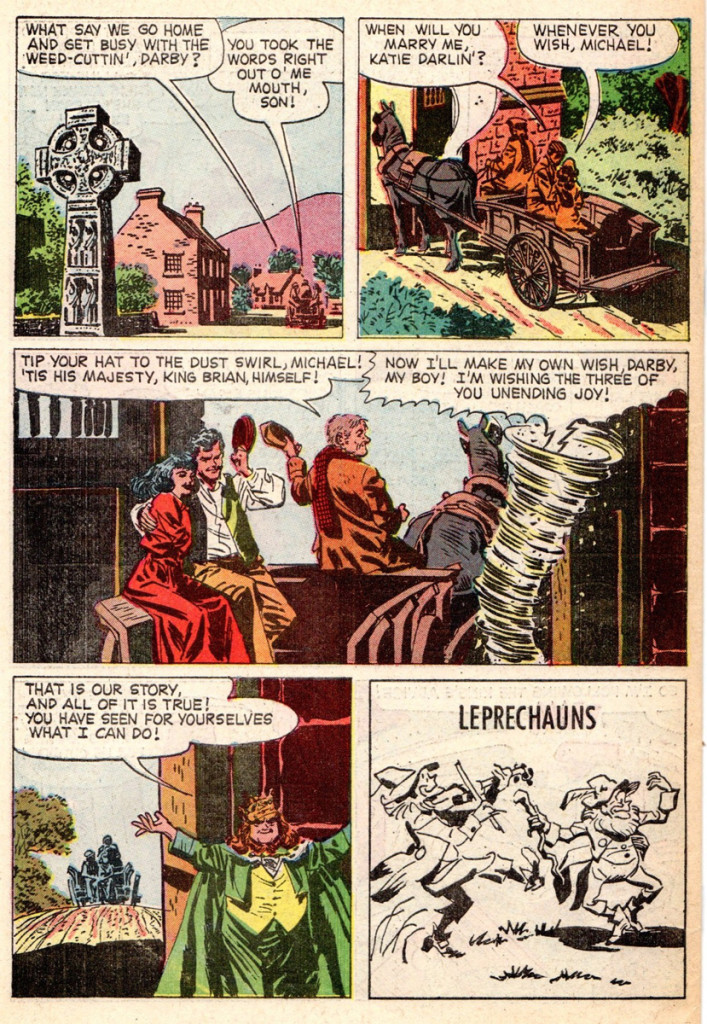 32