Category ArchiveDaily post
Commentary &Daily post 18 May 2013 05:30 am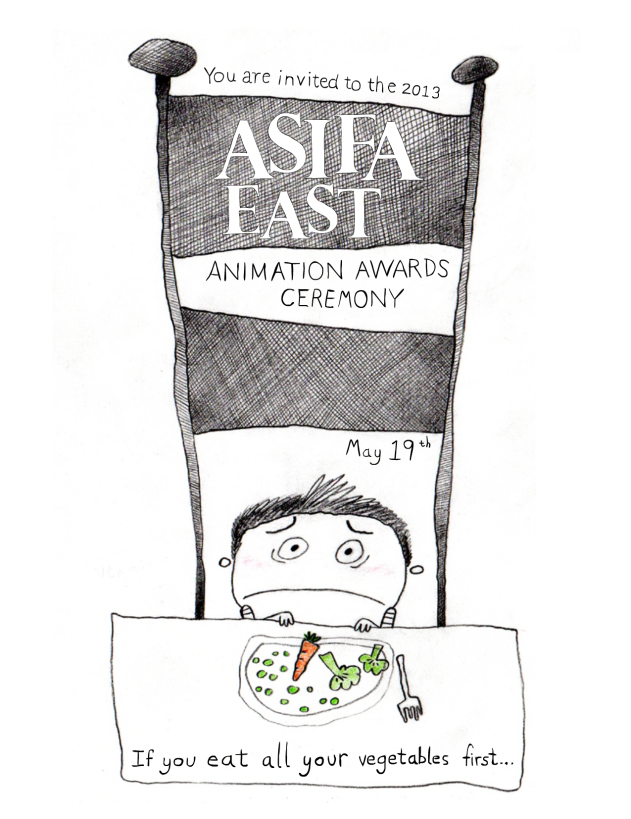 ASIFA East is preparing for their annual festival which will take place tomorrow evening, Sunday, May 19th.
The program will take place at Tishman Auditorium at The New School (66 West 12th Street, NYC) from 6:00 pm – 11:00 pm.
Following the program and the small party upstairs (open to everyone)
there will be a party at Fiddlesticks, located at 56 Greenwich Ave starting at 11:30pm.
This is just downtown a couple of blocks from the New School.
A cash bar will be in operation for this party.
The Awards Ceremony and Reception afterwards are free and open to the public.
We would appreciate the donation of $5 from non-members to help us
continue serving the animation community in New York area and beyond.
.
_________________________

Frances Ha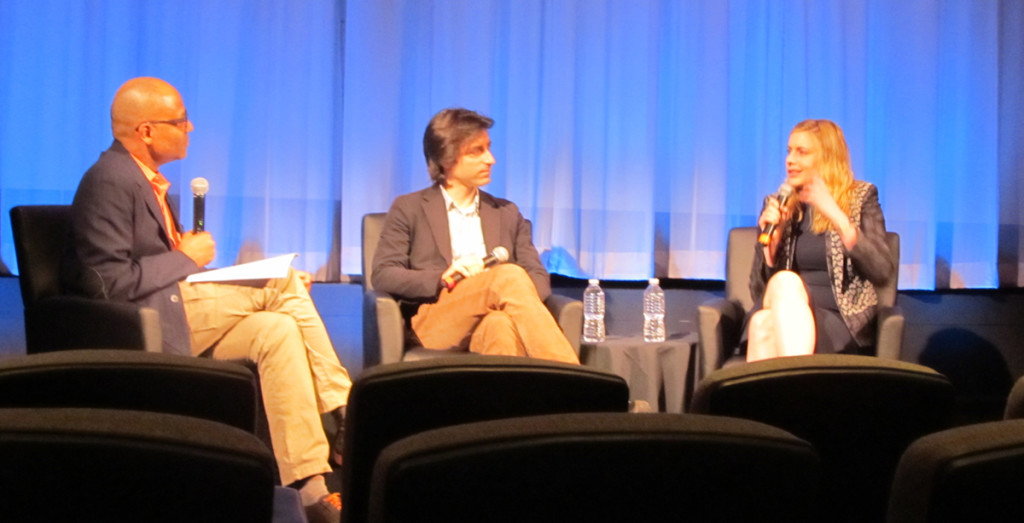 Patrick Harrison, for the Academy – Noah Baumbach – Greta Gerwig
- The NY chapter of the MP Academy has recently added something new to about half of their screenings. After some of the films they've offered a Q&A session with some of the film makers.
Last week we saw Baz Luhrmann and Catherine Martin discuss their work on The Great Gatsby. This past Monday, Sarah Polley discussed her documentary, Stories to Remember. Thursday night Noah Baumbach and Greta Gerwig answered questions about their film Frances Ha.
It was a pleasure to see Noah Baumbach and learn how shy he is, yet how he controls the stage when he takes it. To hear him talk about his obsession with Woody Allen, or to hear Greta Gerwig talk about finding her character in co-writing the script and then having to find it anew after handing the script over to a director, made for interesting talk.
Having enjoyed the film very much, I was really involved in their responses. Naturally, that made for a good evening, for me, at least.
Here are some of the photos I took before I decided to forget the camera and pay more attention to the conversation.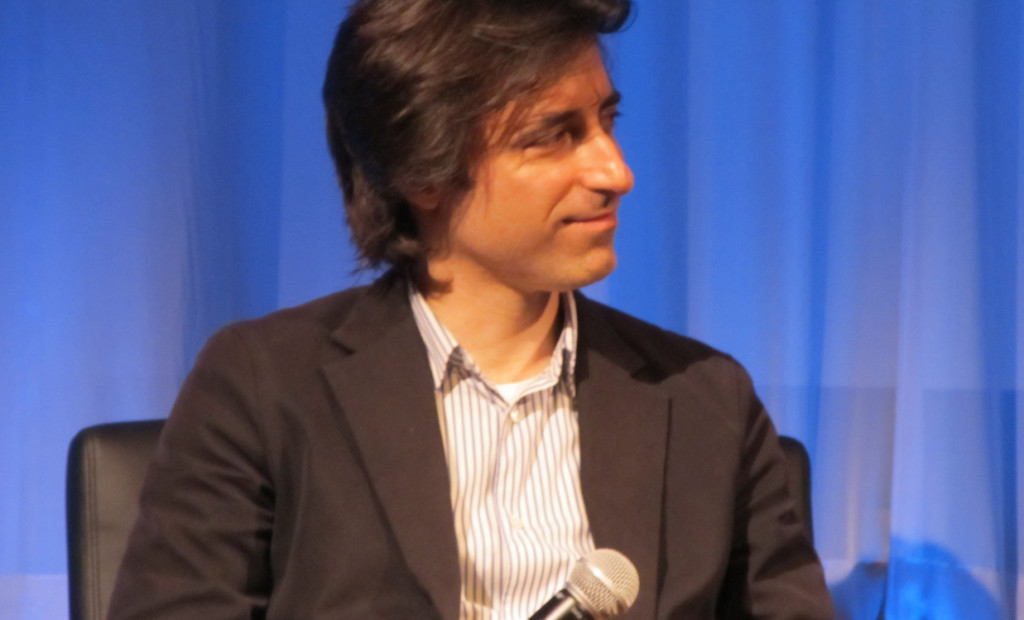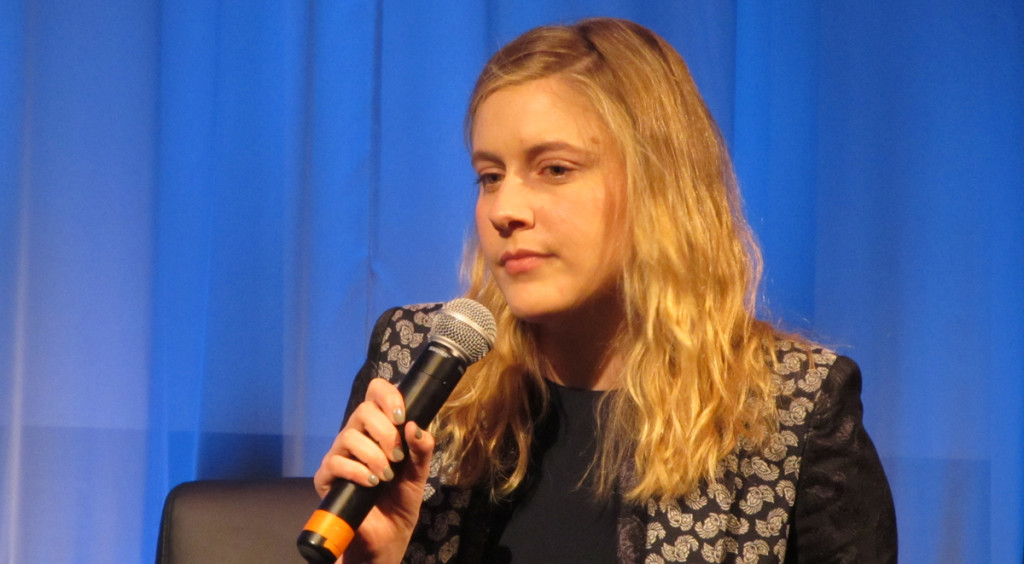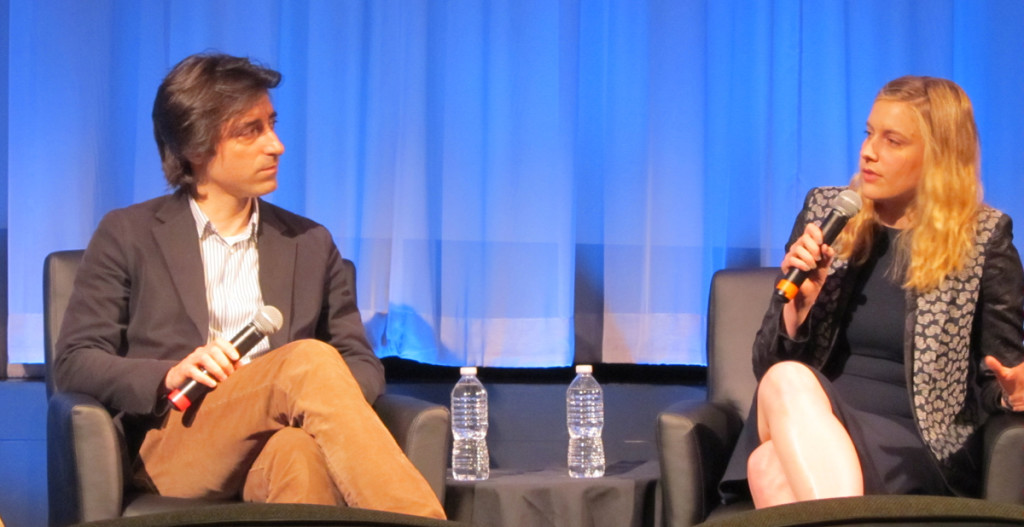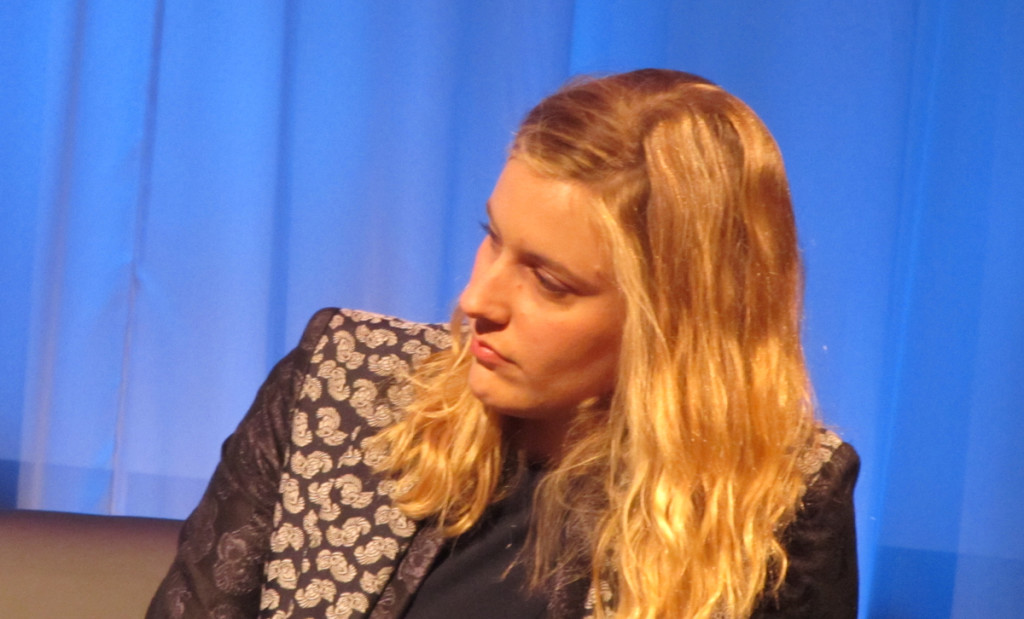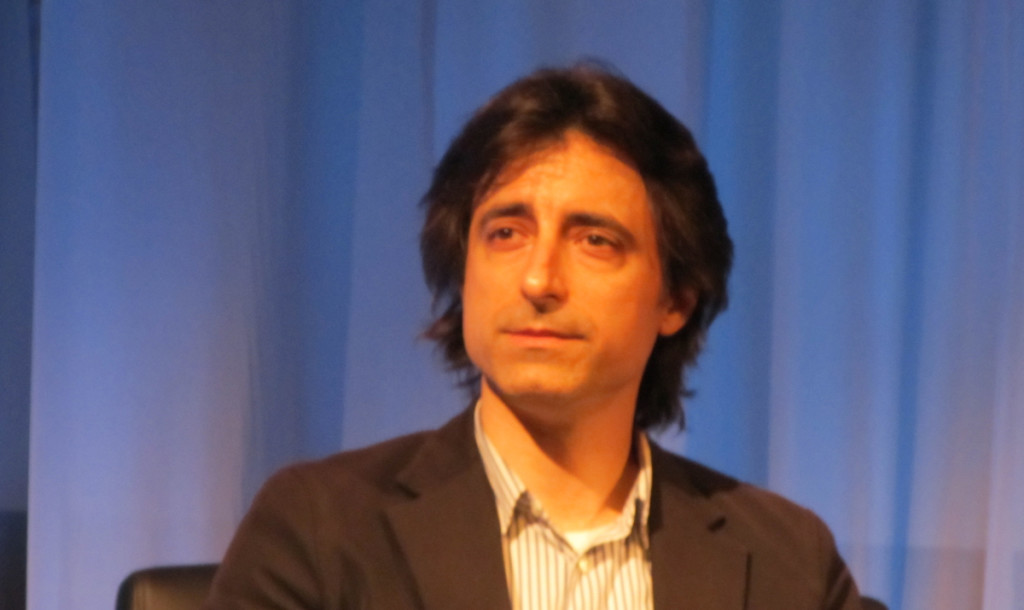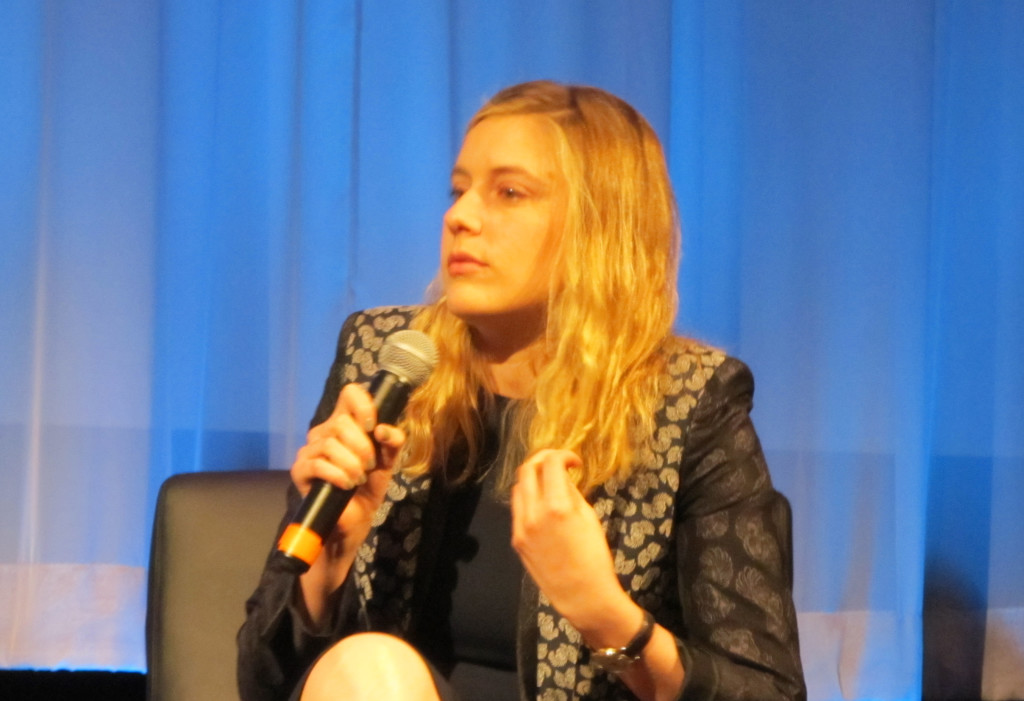 _____

Epic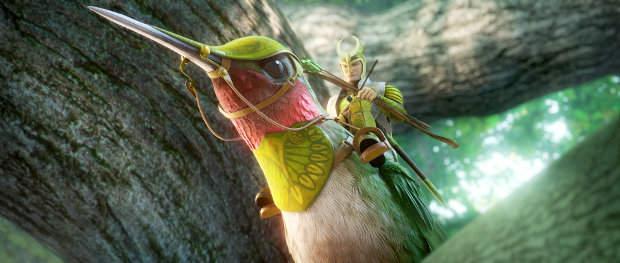 On Tuesday next week the Academy is screening Epic.
Yet there's no Q&A. We've asked and the Academy said they offered, but Blue Sky said no. A chance for Chris Wedge to reach out to the Oscar voters, and he says no. Just the same, I'm curious about the film. I know nothing of what to expect. It looks action/adventure, shrunken people. Doesn't sound like me.
A cgi Arietty with boys doing boy college prank things. We'll see. I'll let you know what I think on Wednesday or Thursday.
Addendum change: Chris Wedge has offered to talk
after the screening. This event is open to non-Academy voters.
Just say you saw it on this blog.
_________________________

School O' Monsters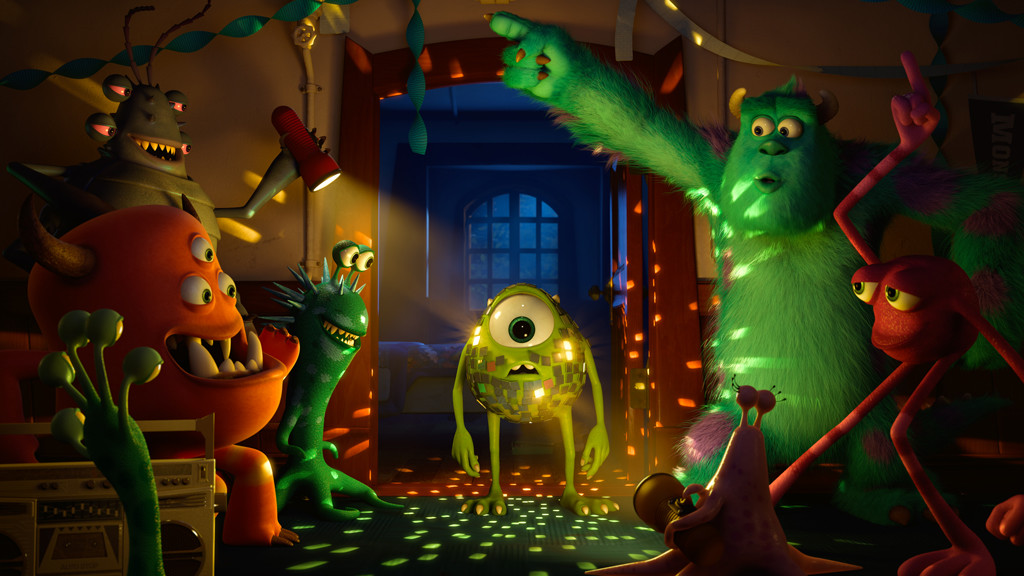 - Of course the big animated package to be dumped on us this summer will be Pixar's sequel to their 2001 hit, Monsters Inc. The original audience for this is twelve years older. Will it be the same audience returning for more or will it be the same audience looking for an add-on, or will it be an older audience looking to share with their kids?
From every indication I've seen, it looks like Lassiter and friends is hedging their bets and going to cover ALL the bases. I don't know if that's a workable strategy . . . everything.
_________________________

A Small Step Backwards
After seeing Baunbach's film, Frances Ha, I read a piece in the New Yorker. Within the article there's a sort exchange about some work both he & Gerwig are doing in writing for a Dreamworks Animated film. I thought you might like to see the short section from that article:
Baumbach was still on the phone—"No, not her. Not for this"—when the van stopped in midtown, in front of a building where DreamWorks has an office, and moments later he and Gerwig were in a bare, well-lit room, videoconferencing with executives in California about whether or not cartoon dogs should be seen in hats.

This is Baumbach's third animated film. He co-wrote Wes Anderson's "Fantastic Mr. Fox" (2009), based on the Roald Dahl novel. For a children's film, it has unusually strong notes of melancholy: at one point, Mrs. Fox tells her husband, "I love you, but I never should have married you." A year later, he rewrote "Madagascar 3: Europe's Most Wanted" for DreamWorks—a lighter assignment, encouraged by Stiller, who plays the franchise's lion hero. Baumbach and Gerwig's screenplay, not yet fully green-lit, is about a Brooklyn mutt, Freddy, who becomes separated from a young girl named Heidi when her parents divorce. Artists in California had sketched a few sequences and showed this material to Baumbach and Gerwig, who were delighted. Baumbach, who plans to direct the film, gave notes, including "The squirrel seems . . . not necessary" and "I love the mustache." He wondered if it was still realistic to show home delivery of newspapers. Gerwig said, gently, "It's pretend. Dogs also don't talk."

Baumbach and Gerwig then read aloud from a scene that was soon to be storyboarded. Freddy has set off to look for Heidi, who may be in Manhattan, and he has met a guide called Wise Dog, who imagines himself to be sophisticated. Together, they reach the top of a building under construction in Brooklyn. "A blinding light comes through the door," Baumbach said. "They would approach the edge of the building, and, as their eyes adjust to the light, you'd see Manhattan in the background and the little dogs looking at it."

Gerwig read Wise Dog's line: "Every time, it takes my breath away. This, and side two of Rod Stewart's 'Every Picture Tells a Story.' " (Baumbach later said, "Let's see if that line makes it into the multiplex.")

Baumbach continued, "Then Wise Dog says to Freddy, 'So that's where you want to go, huh? Manhattan?' "

Gerwig read Freddy's line: "That's where Heidi is. That's where I need to be. I know I'm meant to be with her again. I feel her love all around me. And, with every step and every breath, I love her more."
_________________________

Kathy Rose Continues Dancing
An e-mail from Kathy Rose is always a welcomed treat:
Hi,
Here are two new videos:

An excerpt from "The Rite of Spring" for the group collage for the Festival International Videodanse de Bourgogne:


"Rite of Spring" excerpt from Kathy Rose on Vimeo.

Greg Boyer's "No More Worry, No More Blue"

Thanks,
Kathy Rose

_________________________

Giraf

The GIRAF Animation Festival has come a callin' for submissions.
Their Deadline being August 15, 2013 so you have ample time to prepare.

The 9th GIRAF (or the Giant Incandescent Resonating Animation Festival) is looking
for Animation submissions, in all styles, genres, lengths, and mediums.

Our programs are a strong eclectic mix of animation, representing the best of the medium from
Claymation to CG. We focus on presenting indie, experimental, and underground animation that pushes boundaries through new techniques, unique visions, and stimulating subject matter. Our 2012 program featured visiting artist Nick Cross!

We DO NOT CHARGE A SUBMISSION FEE, and encourage short and feature length local, national, international, and student submissions.

Animators can submit online at: http://giraffest.ca/submissions/


_________________________

St. Louis
I'm pleased to note that I will be presenting two programs of films (one for oldsters, one for youngsters) this coming August at the St. Louis Kids Children's Film Festival this coming summer. As part of the program I will be leading a workshop for kids introducing them to the art of animation.
The filled weekend will extend from from August 2nd-4th.
Looking forward to it.
Daily post 14 May 2013 05:23 pm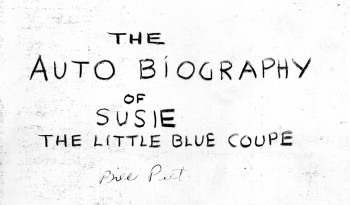 – Well, here we have an oddity to add to the Bill Peet playbook.
Susie the Blue Coupe was a short written by Peet and animated as a Disney short released in 1951.
Obviously Peet had planned this as a children's book. For quite some time he wanted to separate from Disney, and he saw children's books as a way out. He writes about _______ Don't you love the title Auto ___ Biography !
In his actual autobiography, Peet used Lambert the Sheepish Lion to try to move out of the studio. Disney sort of co-opted that story which Peet had written, and it became a studio film. It's obvious that Susie was another attempt by him to move out.
Here's the mock up for a book by Bill Peet. I don't know if the book came before the board or the board before the book. Again, this comes from the collection of John Canemaker as does the storyboard from the film which I'll post next week. Thank you, John, many times over.
Animators included Ollie Johnston, Cliff Nordberg, Hal King and Bob Carlson with backgrounds by Ralph Hulett. Clyde Geronomi directed it.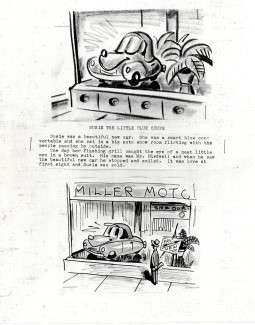 1_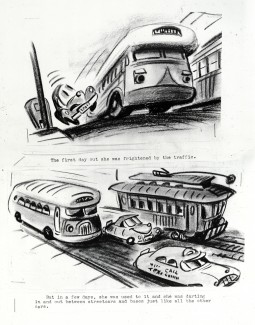 2
___________________________(Click any image to enlarge.)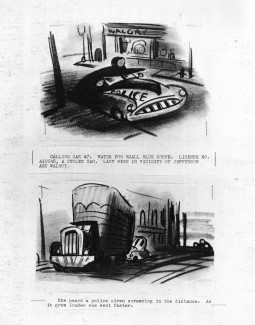 11_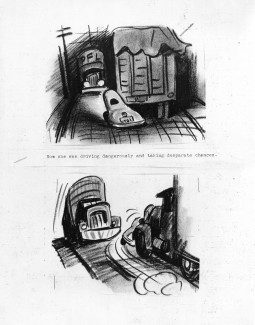 12
_____________(Click any image you like to enlarge it to a legible size.)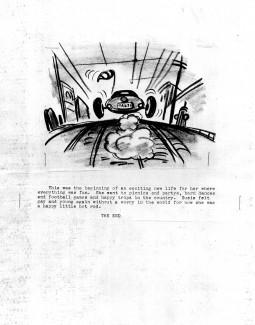 21
_
The plan for this book is excellent, and gives a good indication of the great books Mr. Peet would do after leaving animation. Many thanks to John Canemaker for the loan of this rare material; it makes an unusal post.
The video is available all over the internet. You can watch it currently on YouTube or buy the dvd at Amazon.
Daily post 12 May 2013 07:19 am
We haven't quite finished with the collection of photos John Canemaker loaned me; these were the images he took for his Raggedy Ann book. Not all were chosen, but all were snapped by John.
I've chosed to post the photos and use them as a way for me to reminisce on the subject at hand. Lots of looking back, memories and other photos in my mind.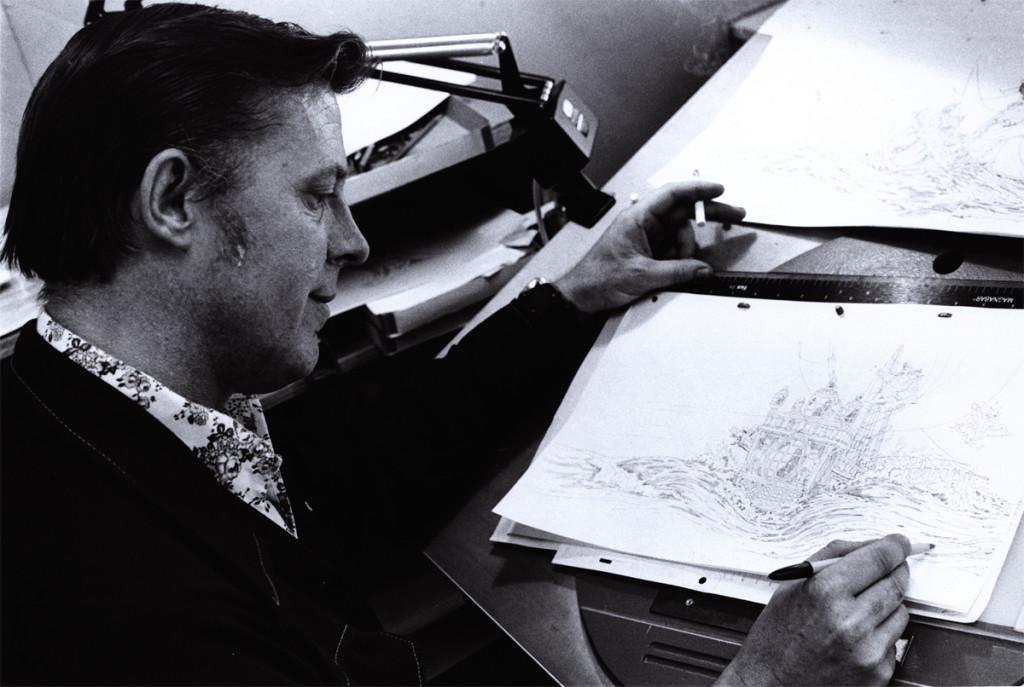 1
Here we have animator, Doug Crane. Doug has always specialized
in the details animated. Animated roads, moving crowds or
animated news papers. doug has animated these all as his forte.
In Raggedy Ann, Doug was to do much the same as those scenes that
were animated by Corny Cole. Lots of moving sea, ships and cross
hatching. His scenes all have the necessary dynamic of a vast sea
of lines.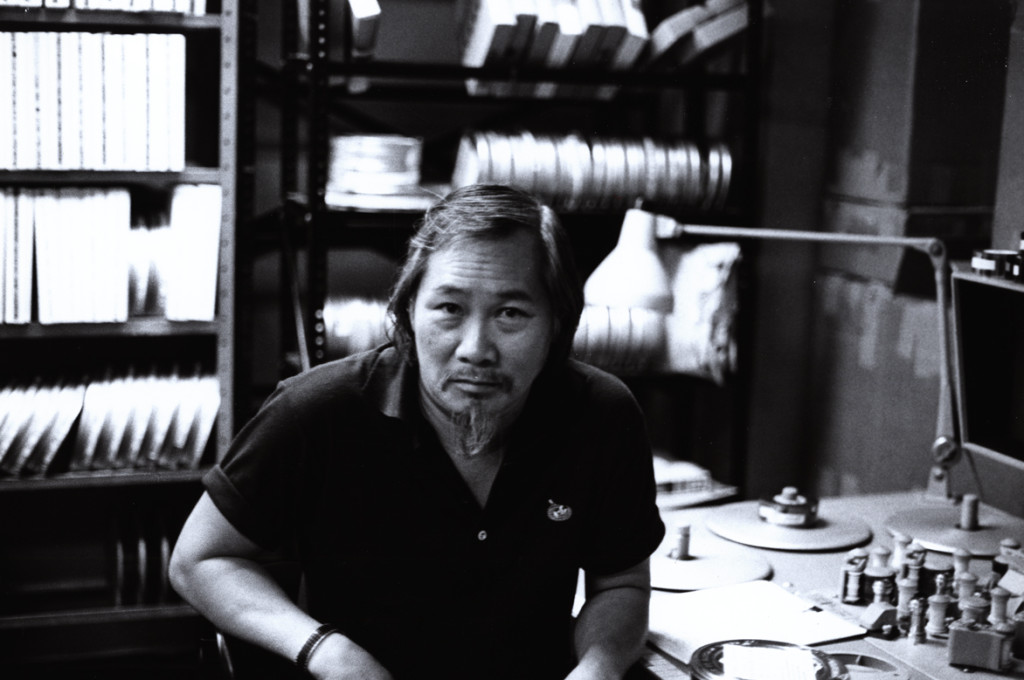 2
Harry Chang was a number 1 editor of animation in NYC prior to
his being hired by Dick WIlliams for this job. Harry maintained
his status, though they did pull an older editor out of retirement
to do the track readings. Max Seligsman was so
brilliant at the track reading that I still haven't found anyone who
did the job as meticulously as he. His music readings broke all the
sounds of the orchestra down to color-coded frames. Unfortunately,
there were no photos of Max in this collection.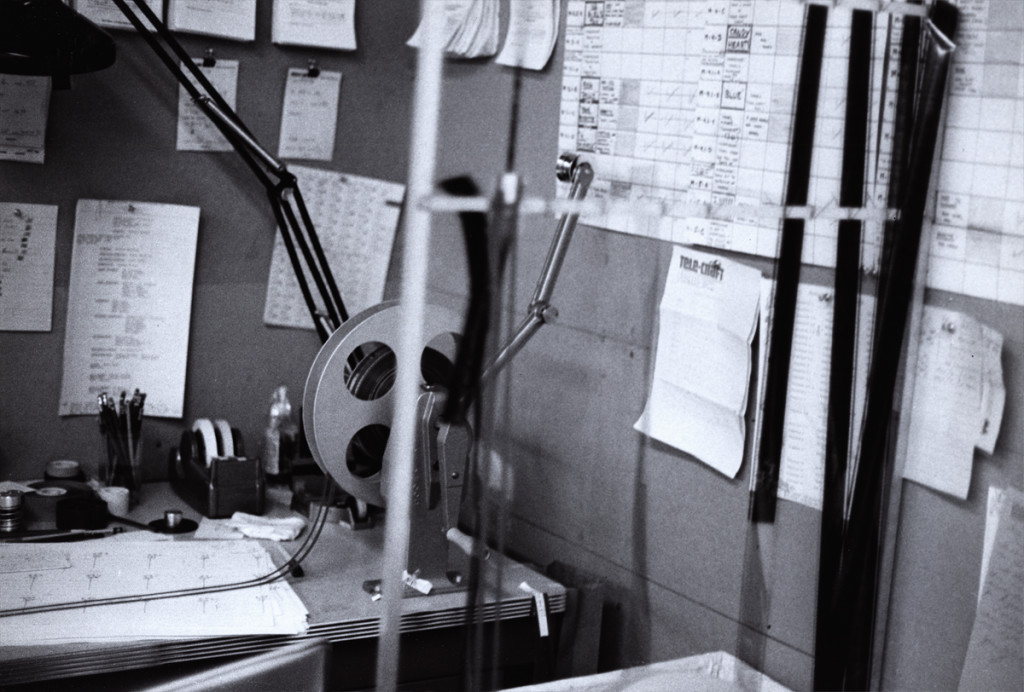 3
This is the editing table of the NY editor, and the film's
lead editor, Harry Chang. He was very particular
and kept a very neat editing room. I often spent hours working
with him and Dick as we analyzed what was wrong with some of the
early animation scenes.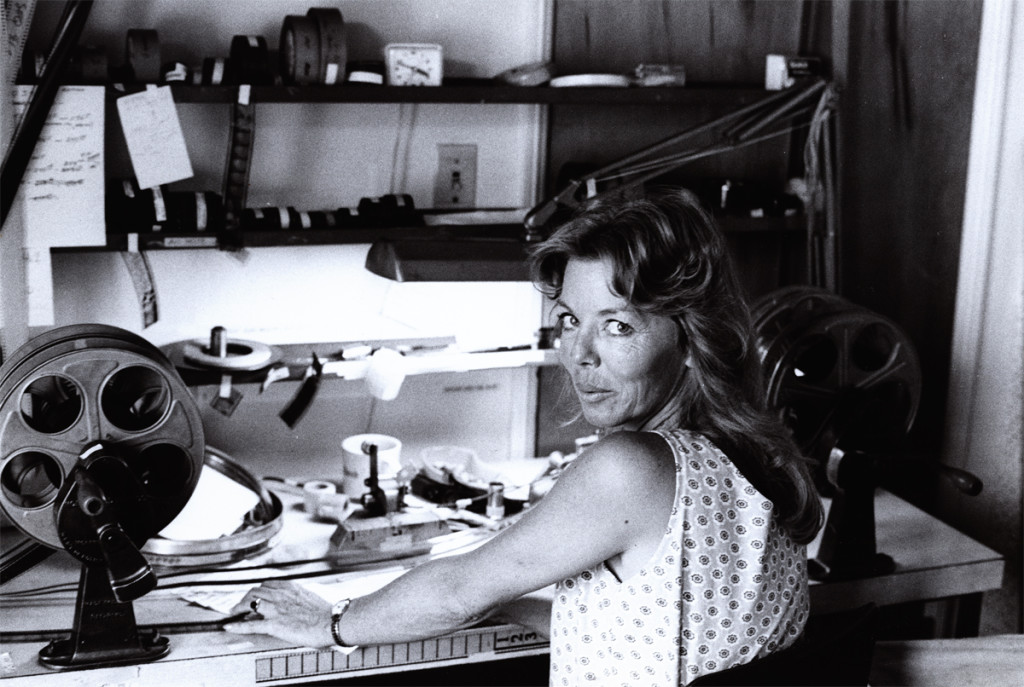 4
This is Lee Kent. She was the West Coast's animation editor.
She came to New York toward the end of the production when
it was decided to house the East & West Coast Units under the
one roof. Lee had to work with Harry to get everything in sync
and in place for the ever-growing movie.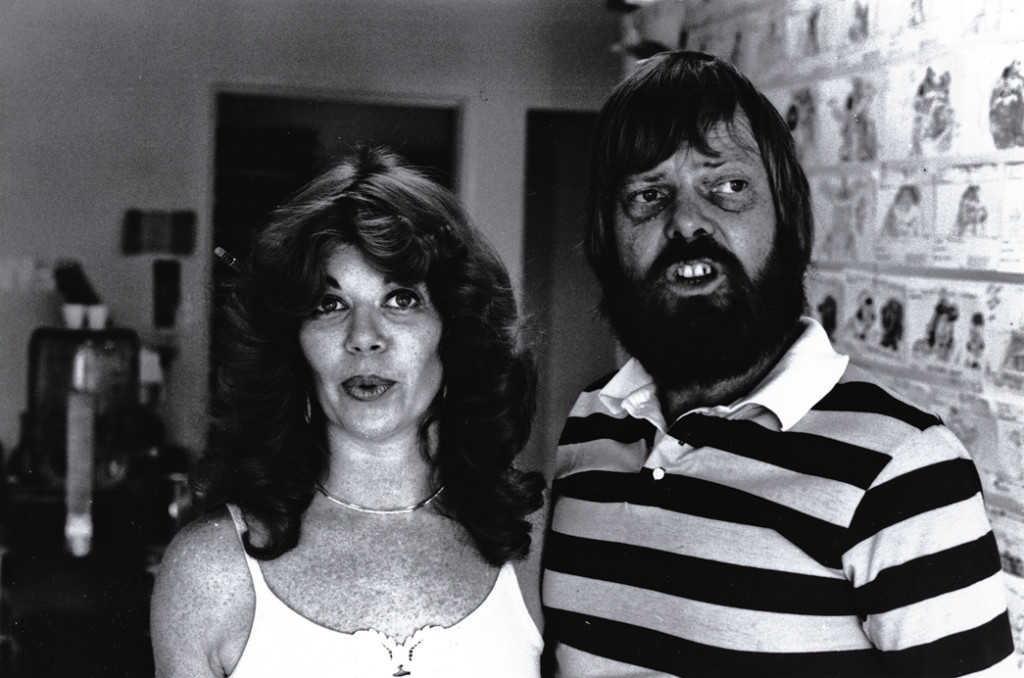 5
Paulette(assistant animator) and Charlie Downs (animator).
I looked forward to meeting Charlie. When Ward Kimball had
to pull a number of assistants up to being animators for
the Disneyland TV shows he had to rush out for Disney,
Charlie Downs was among that group. He made the rise just
slightly faster than he might have. There's no doubt he was
ready for the promotion.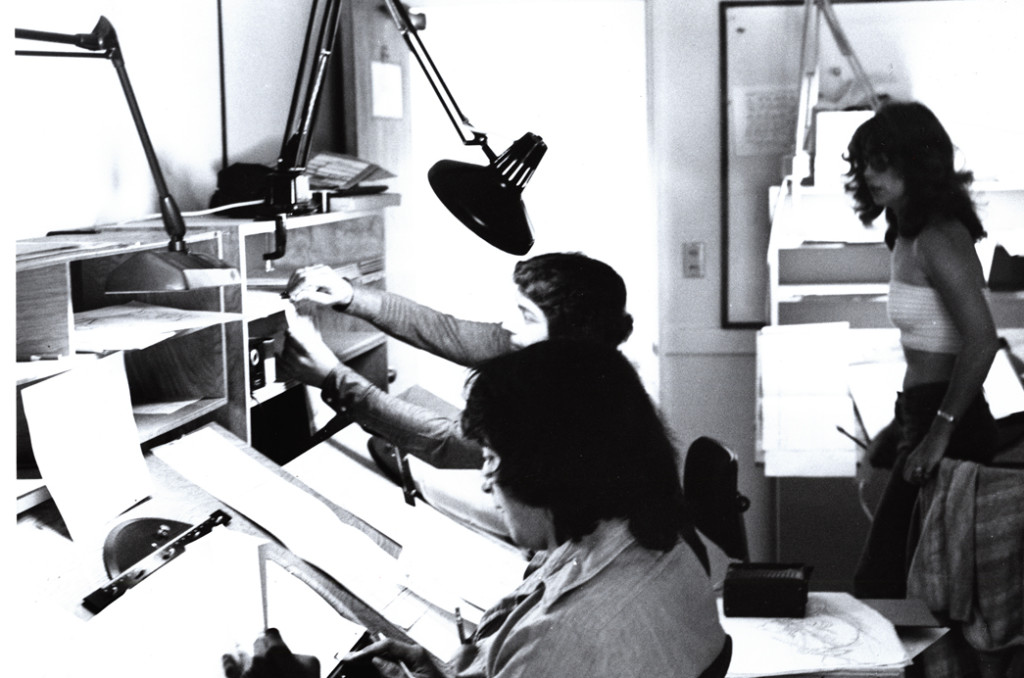 6
A photo from the West Coast's group of people:
Animators Art Vitello (foreground) and John Bruno (middle),
and assistant animator, Paulette Downs (in rear).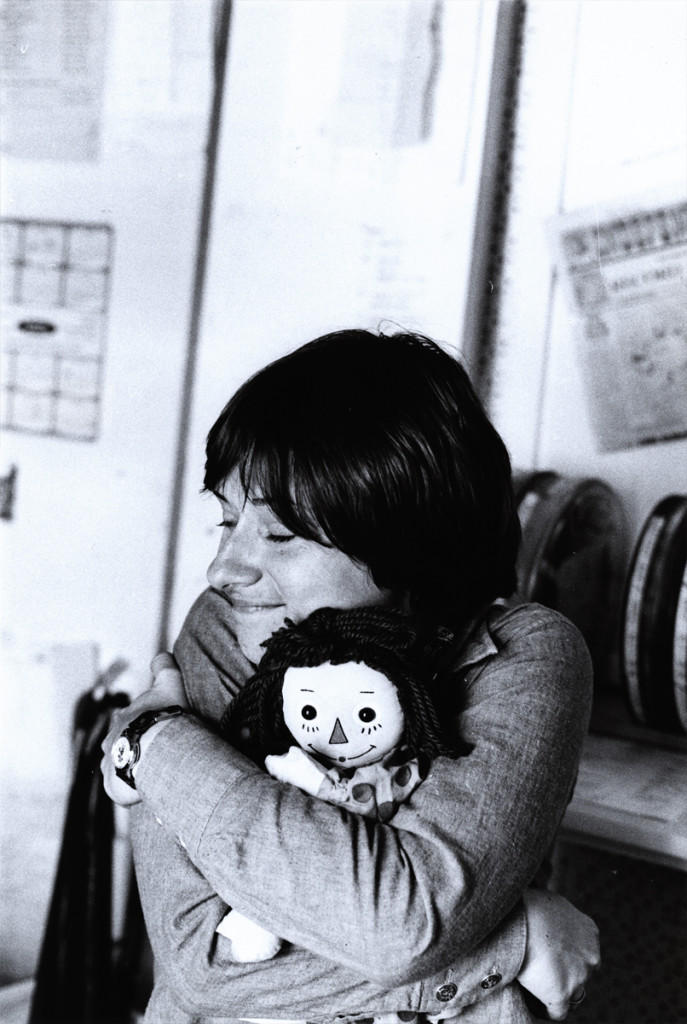 7
Animator, Crystal Russell rose quickly on Raggedy Ann. Her animation
style beautifully blended with Tissa's animation of Ann & Andy.
Crystal became important for picking up many of the scenes that Tissa
couldn't get to. She did many rich, ad strong scenes bringing a
lyricism to the work. Dick brought her to London on completion of
Raggedy Ann & Andy. She worked there for about six months before
heading back to LA where she did some great work on Lord of the Rings.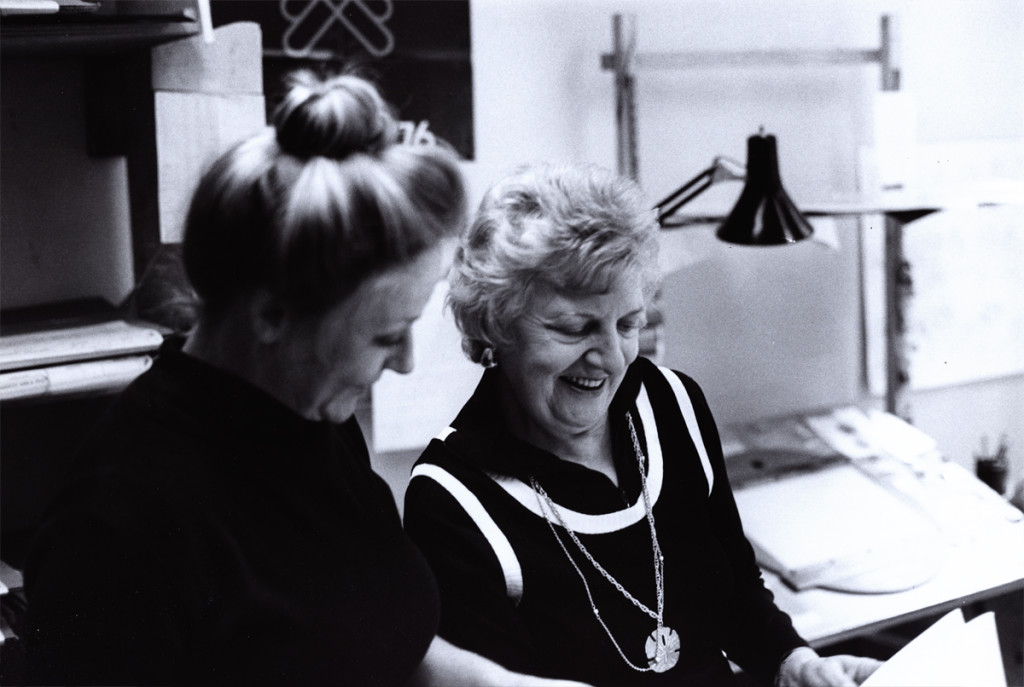 8
Ida Greenburg (right) and Nancy Lane (left).
Ida was the head of Ink and paint on the film. There were about
150 people working for her. Nancy Lane was Ida's 2nd in command.
I had worked closely with Ida at the Hubley studio on a few
projects. I really liked her enormously and enjoyed going down
to the I&Pt det to help clarify some problems their checkers would
find. I'd spend about an hour or two there each day depending on
complications they'd locate.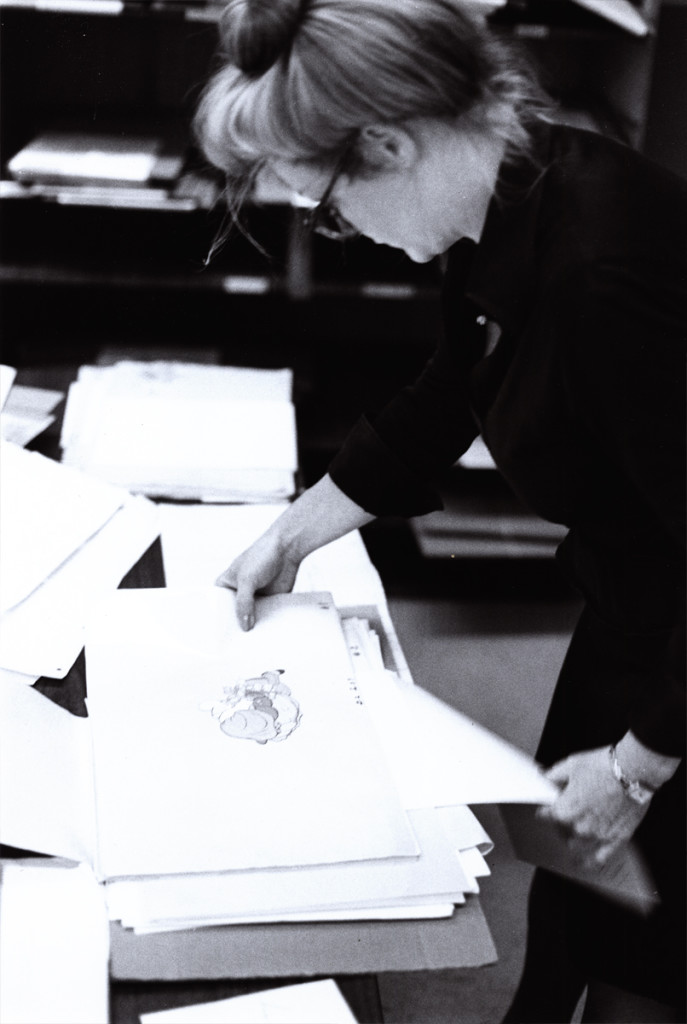 10
Nancy Lane. I'd been there when Nancy got her first promotion
to supervising a project. She was a real go getter who absolutely
took charge of anything job she was given.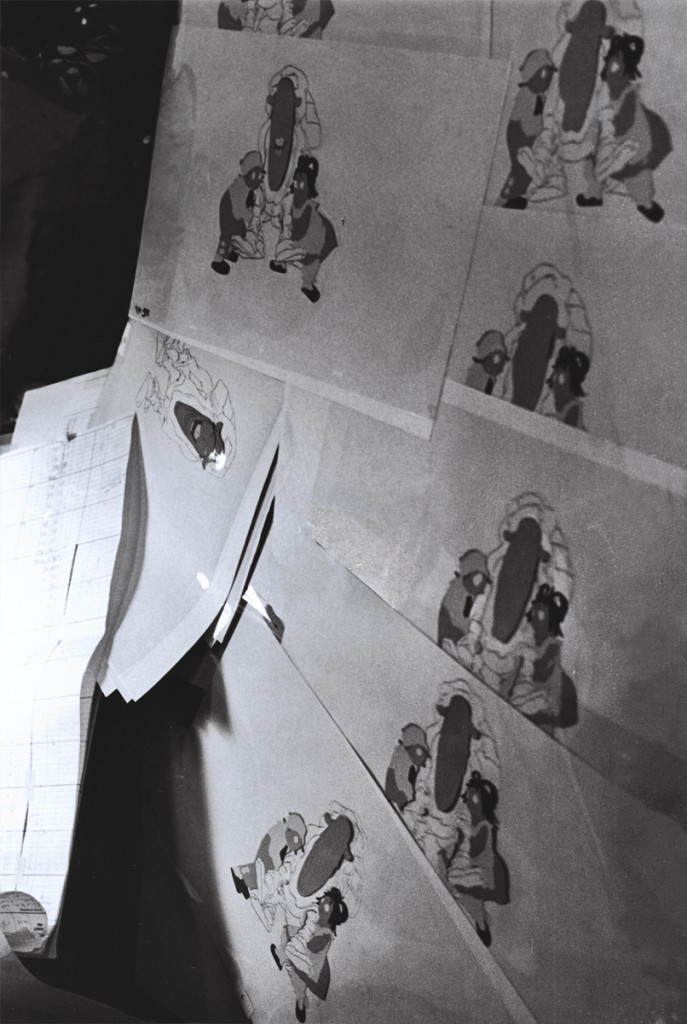 11
A wall of cels from Art Babbitt's sequence.
The Camel with the Wrinkled Knees. He also had bad feet.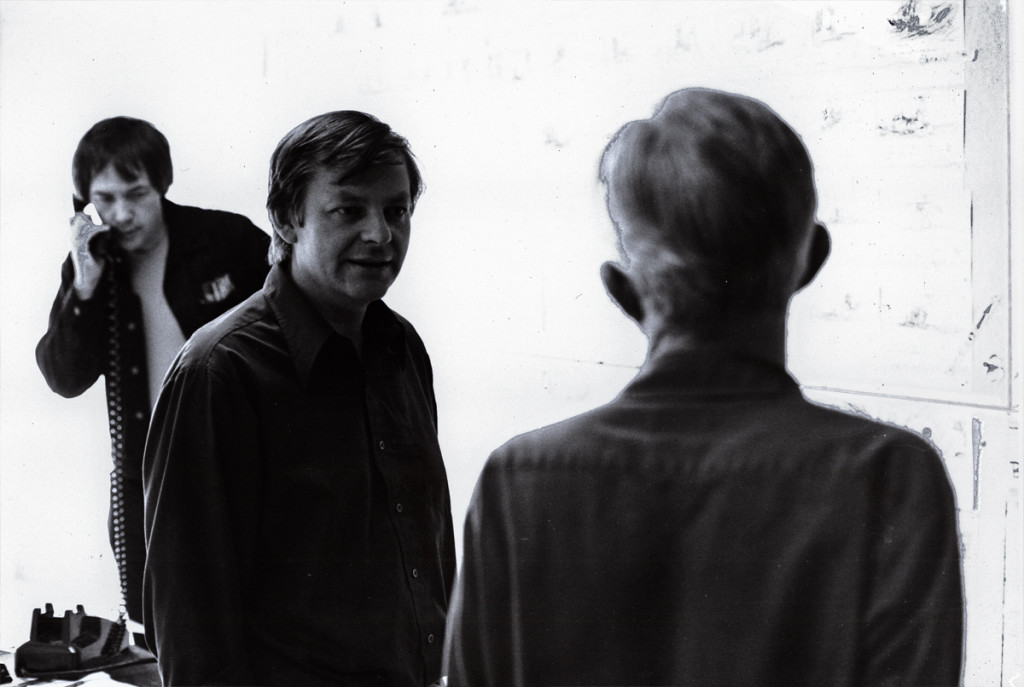 12
Art Babbitt with Dick Williams.
I always felt that they'd had similar animation styles. They
took different paths getting there, but the work was not too different.
That's production manager, Carl Bell, on the phone.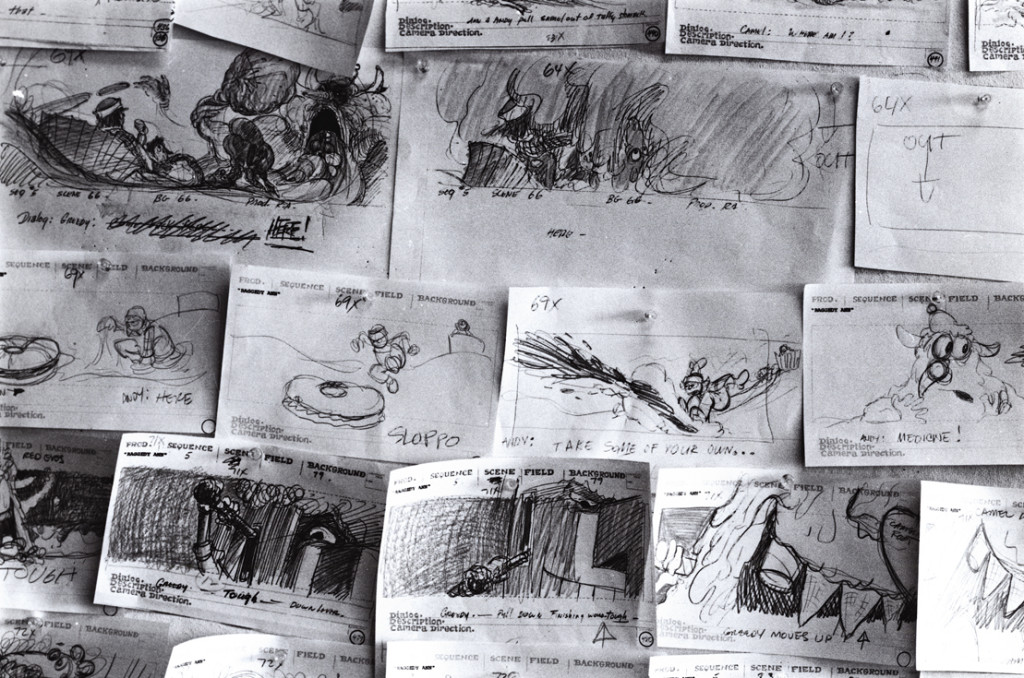 13
The storyboard. Andy has a problem in the taffy pit.
That was Emery Hawkins' sequence. He only made one
short trip to NY, and I didn't get to meet him. We
did speak on the phone a couple of times.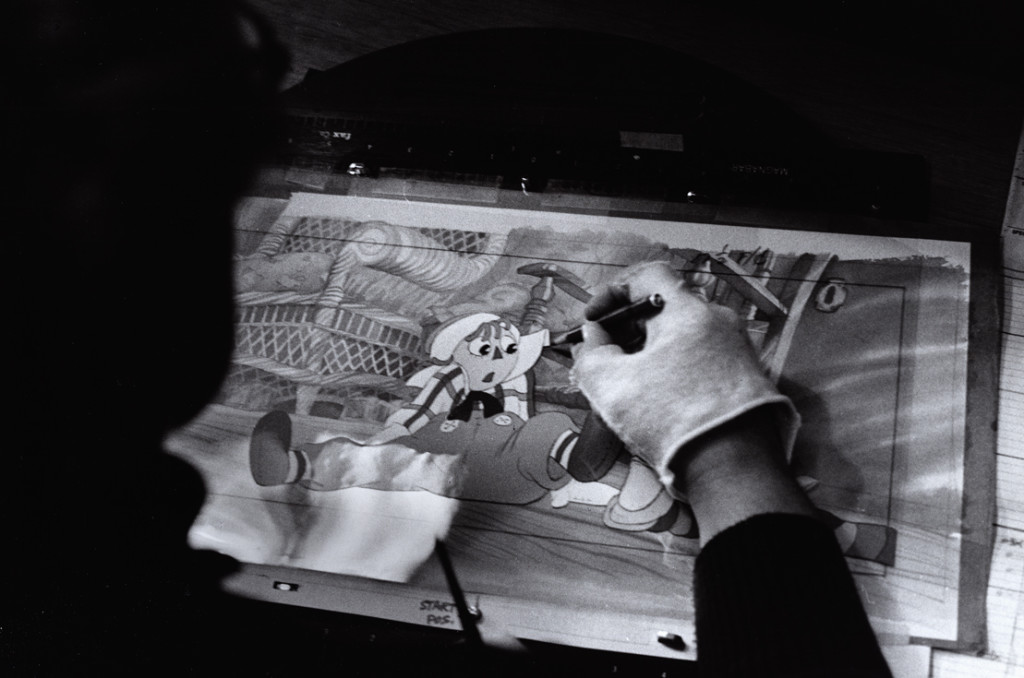 14
Andy lands on the floor to end a musical number. The days
when cels were painted. Here, an inker is doing touch up
work on the Xerox line. She's using a "lumograph" pencil.
These pencils were able to draw on cel. Dick would animate
on cel with these pencils. This is what he used to animate
the Jovan commercial.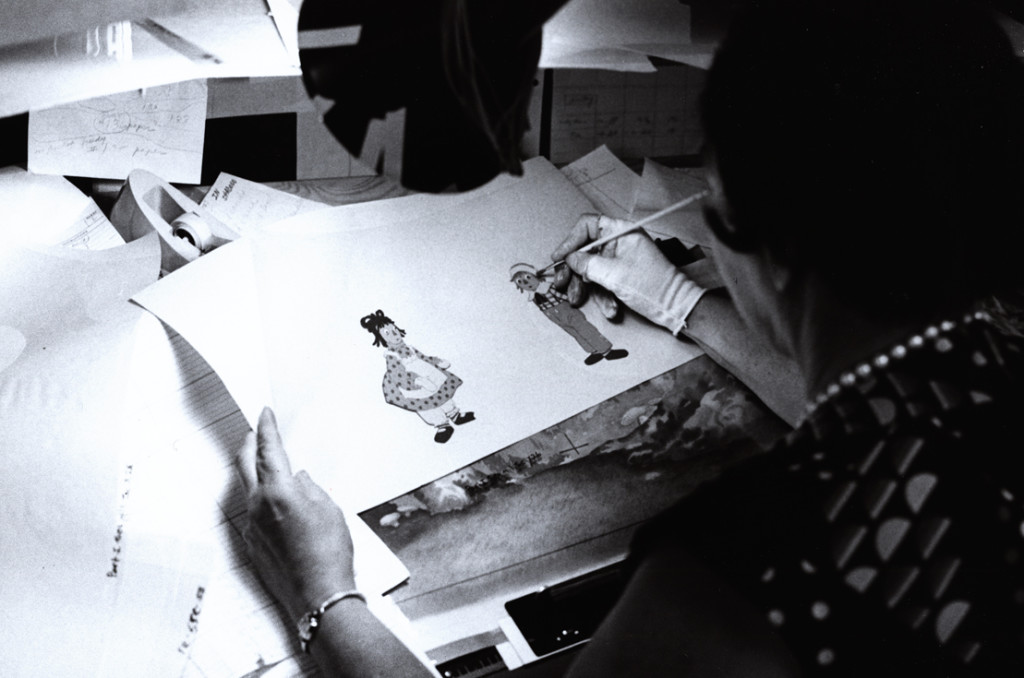 15
Here a checker makes a small touch-up on a cel.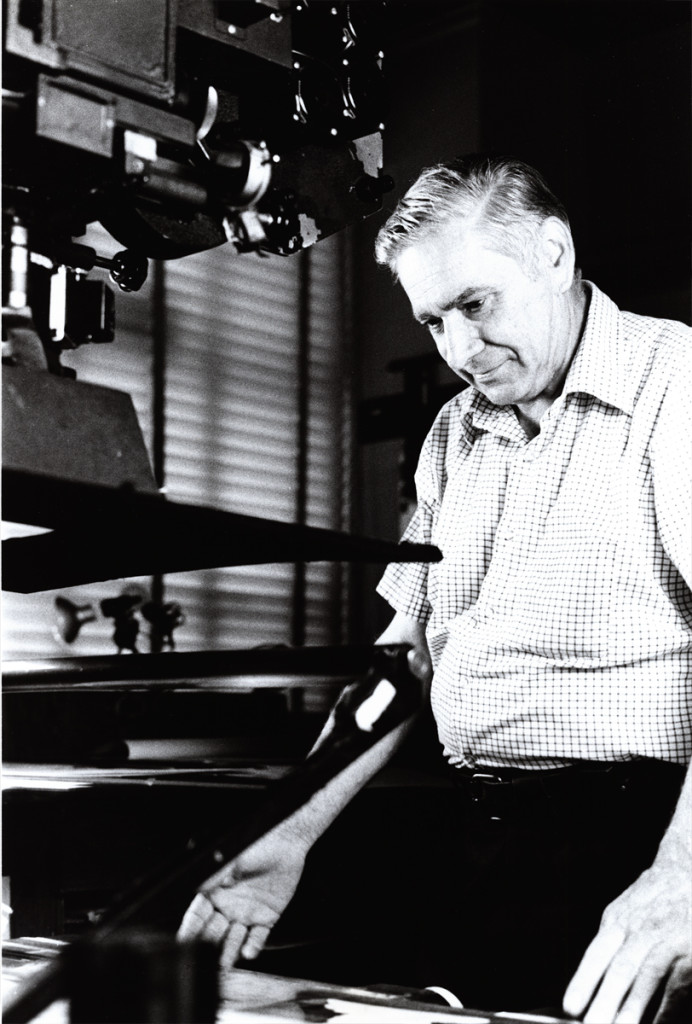 16
Here camera supervisor, Al Rezek, is shooting a scene
on the Oxberry camera.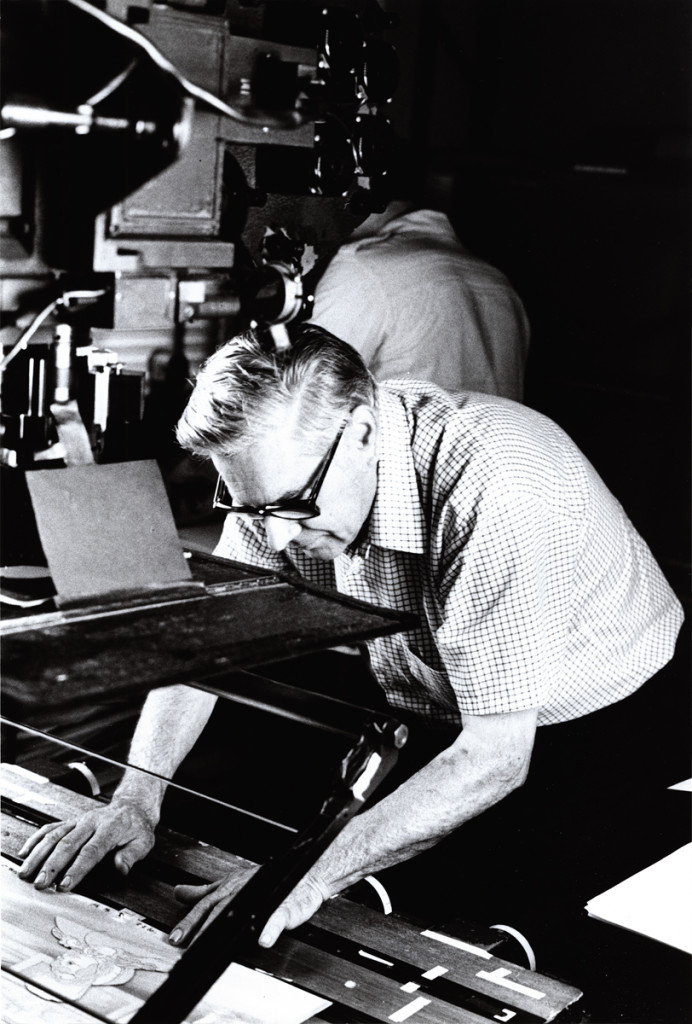 17
The camera was tricked out with a Panavision lens which was
rented from Panavision. At first there were a lot of problems
with the Cinemascope format, and a lot of tests were done for
the larger screen. However, when I saw it at a local theater.
They reduced the image and cut off the top and bottom.
Ultimately, the screen size was smaller – not larger.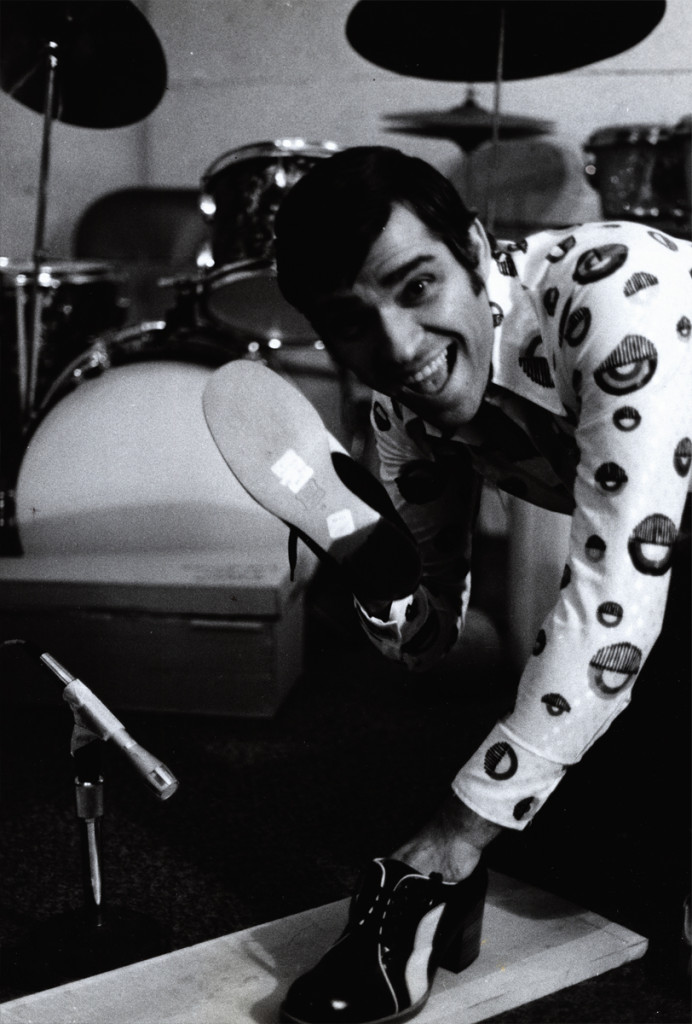 18
This is Jim Petries. He was this sound effects guy who
specialized in animation. He'd show up and would foley
the entire film on the spot in the mix studio. The film
makers got to watch quite a show a he pulled it off.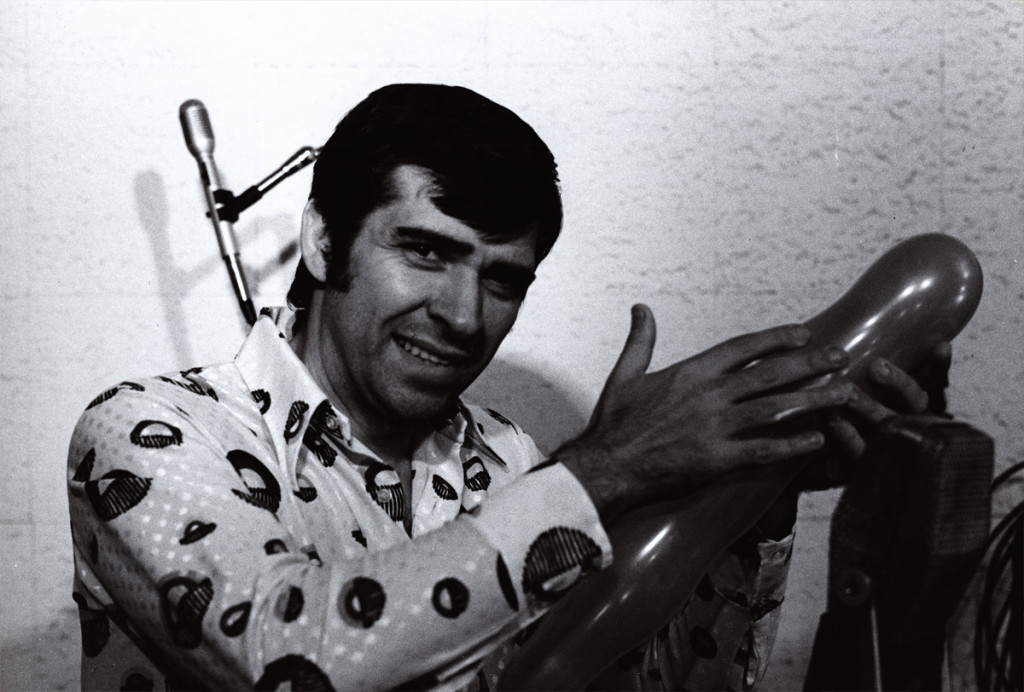 19
I believe Jim also did some work on Everybody Rides the
Carousel for John & Faith Hubley.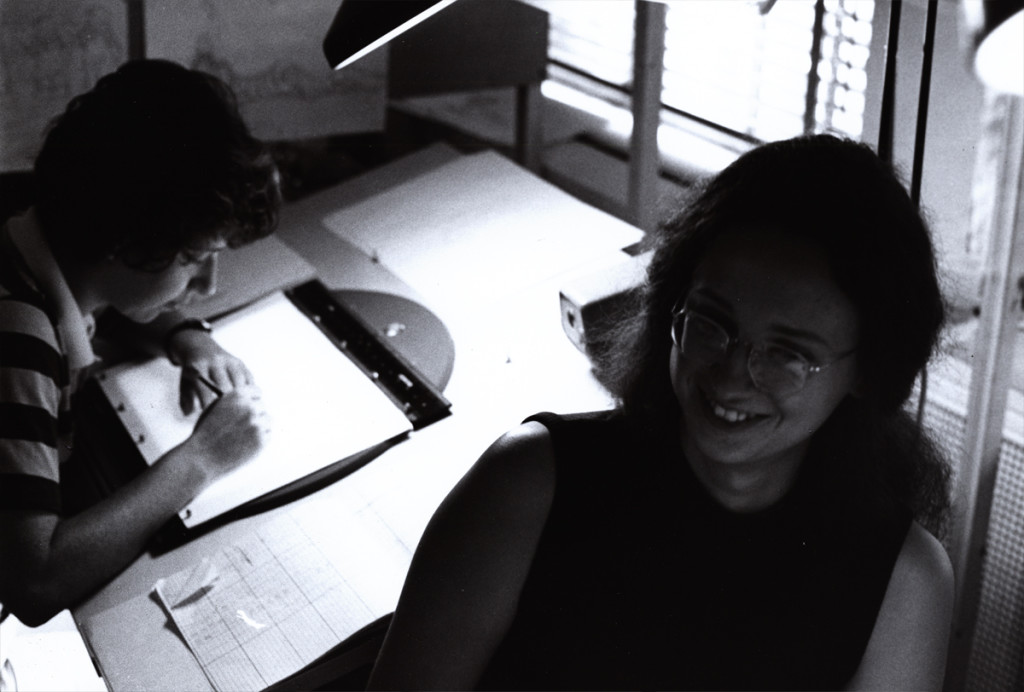 20
This shows two young inbetweeners that rose within the industry.
Mary Szilagyi is drawing at the desk, and Carol Millican is in
the foreground. Mary stayed in NY ultimately doing children's books
and Carol went to the West Coast working for many studios.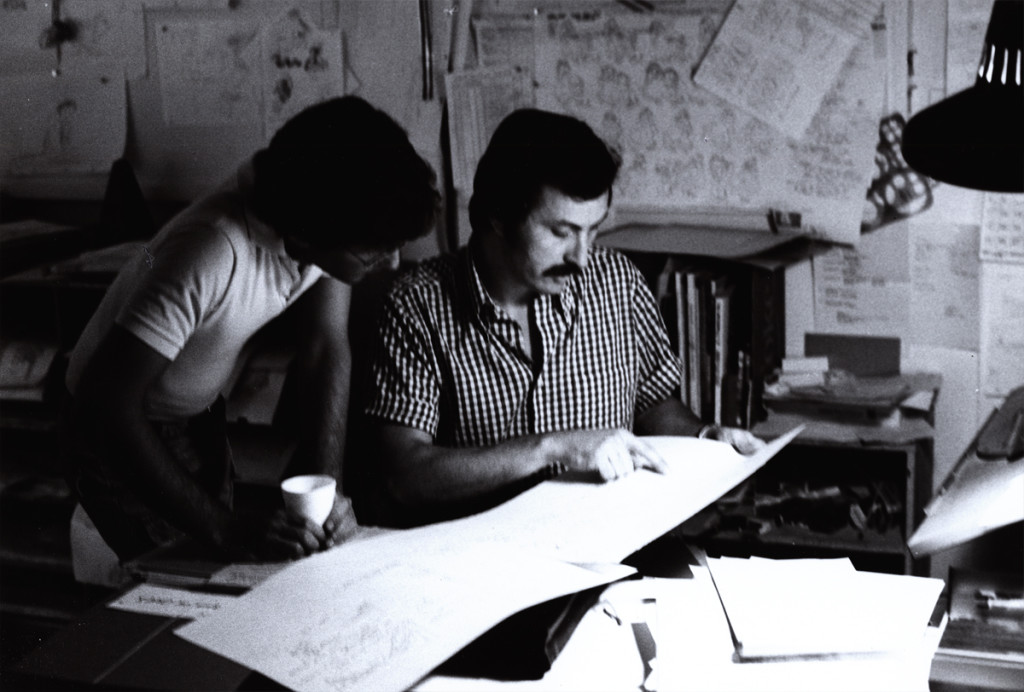 21
The Asst Director, Fred Berner, looks over the shoulder of
Associate Director, Cosmo Anzilotti. Fred left animation
and produced a number of excellent theatrical features before becoming the
lead producer on Law & Order: Criminal Intent. Cosmo went
out to the West Coast to take a lead position at Hanna Barbera before they
closed their doors. He helped during the transition period as the turned into
Turner Animation Studio. He retired notlong after.
They were both good friends. I still run into Fred every once in a while,
usually at Academy meetings.
Daily post 23 Apr 2013 04:11 am
I thought for my birthday, today, I'd start with a recapped post. This is a story I've told a lot of times, however this is the only time Tissa told it, and I think it's her version of my version.
- Today's William Shakespeare's birthday. It's an odd choice of date given that there's so little information about the guy. But since today's also my birthday, I'll enjoy the association by accident.
I've decided to post something that's been floating around my studio for the past couple of years. It's one of those things that never got properly put away once we moved into the new digs. But since I like seeing it, I also like stumbling across it in the morass of paper in my office.
Tissa David did a birthday card for me for my 50th birthday. She recounted, in storyboard, our first meeting. I was on my second day working for the Hubleys – my first animation job.
It's close to being accurate, but not as nasty as the version in my head. Here's Tissa's board.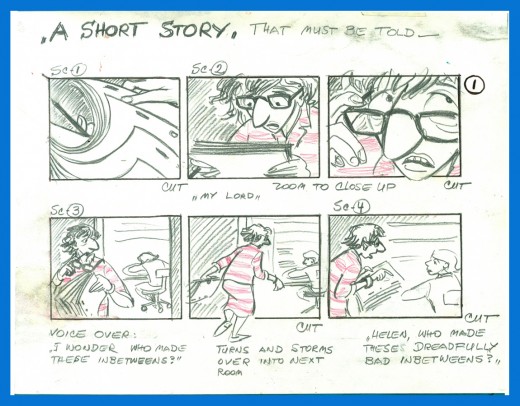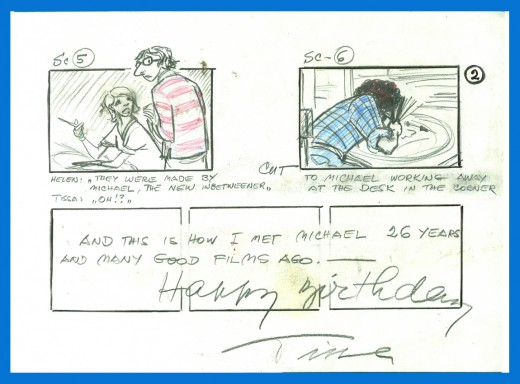 Helen, is Helen Komar, a lifelong assistant working in NY first at Paramount then onto lots of other places. She managed the animation area for John and Faith for a couple of years. Another great person who slips through the history books.
I had inbetweened two of Tissa's scenes on the first day of work. Tissa came in the next day while I was busy working on more. She went to Helen's desk and the two of them talked for a short bit. Then I heard, "Who has made these HORRIBLE inbetweens?" spoken in the most definitive Hungarian accent you'll ever hear.
When I sheepishly admitted to it – since only Helen or I could have done them, and there was no doubt Helen hadn't – Tissa offered to give me some lessons in how to make a proper inbetween. Those lessons seem to have been ongoing most of my life. I'm not sure I can do a really good inbetween to this day. But I sure have gained a lot of knowledge via Tissa and her caring for animation enough to spend a lot of time looking over my shoulder.
Daily post 17 Mar 2013 03:02 am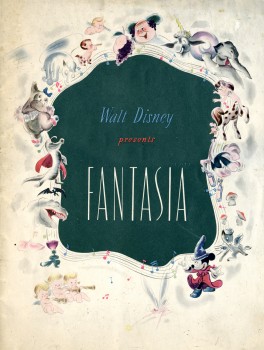 - Back in the olden days, films were released very differently.
It wasn't until the early 60′s that an important film opened at more than one theater in a town/city. (I can remember that United Artists package of ten films that first did this. It included: To Kill A Mockingbird, Dr. No, and A Hard Day's Night. Even then we were talking about 60 theaters – not 3000.)
Before then, in New York City, key films opened on Broadway, and you had to buy reserved seat tickets in advance to see it. The film would play at the one theater for a month or two and then move onto more theaters locally around town.
I can remember the trip to see How The West Was Won, The Tales of The Brothers Grimm, Lawrence of Arabia, and others.
With this higher priced film presentation, you were given a small booklet or you could buy the deluxe souvenir booklet. In 1963, I found this deluxe booklet for the initial premiere of Fantasia. I bought it from a used-book dealer while I was still in college. The film has no credit list; you have to consult the program to get that.
This past week, I watched Fantasia again and used the program to read some credits. That's when I thought it might be interesting to feature the booklet on this site.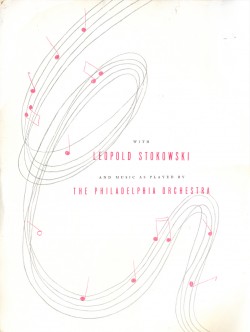 1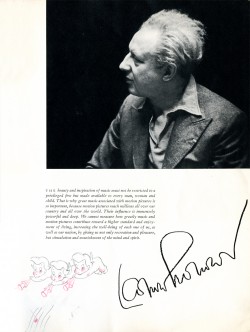 2
(Click any image to enlarge to a readable size.)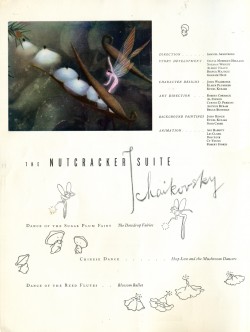 9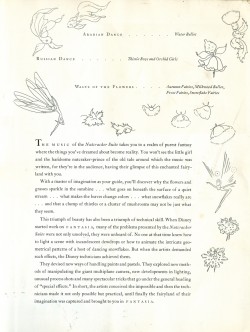 10
Daily post 03 Mar 2013 03:35 am
The cardinals are all in Italy about to vote for a new pope. White smoke or black smoke? Very soon this will be all the news that's fit to print. Steve Fisher sent me some great shots of St. Patrick's Cathedral which is under construction. Years ago, the building across the street had een torn down. A friend ran up there with a camera and, realizing it was the only time in his life he'd see the side of St. Patrick's, he took a lot of pictures. e died a few years later and has taken the pictures with him.
Here's Steve's comments and his photos:
St. Patrick's Cathedral is currently undergoing a comprehensive five-year $175 million renovation. The plan for its full restoration includes work on the exterior and interior, as well as its stained glass windows, the completion of a new garden and a public greenspace.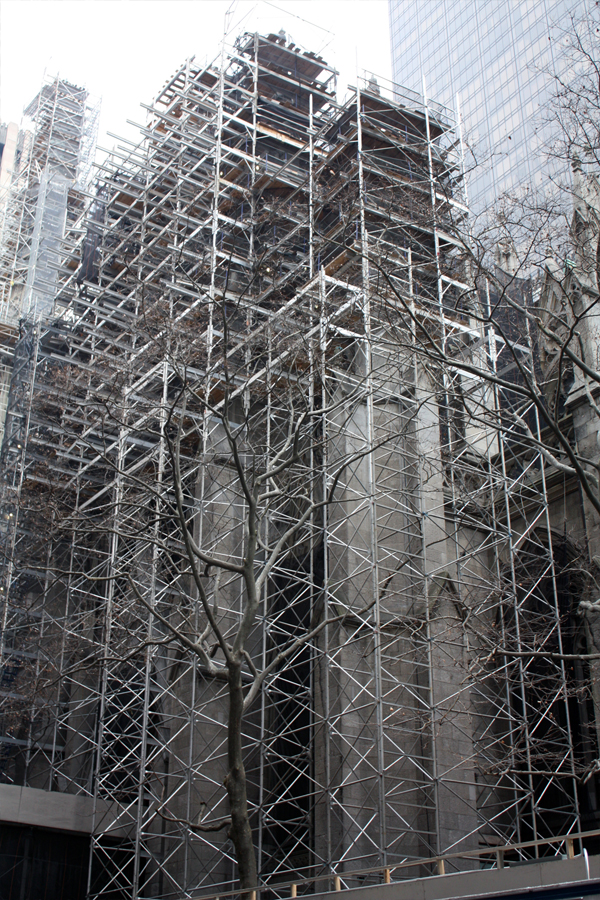 1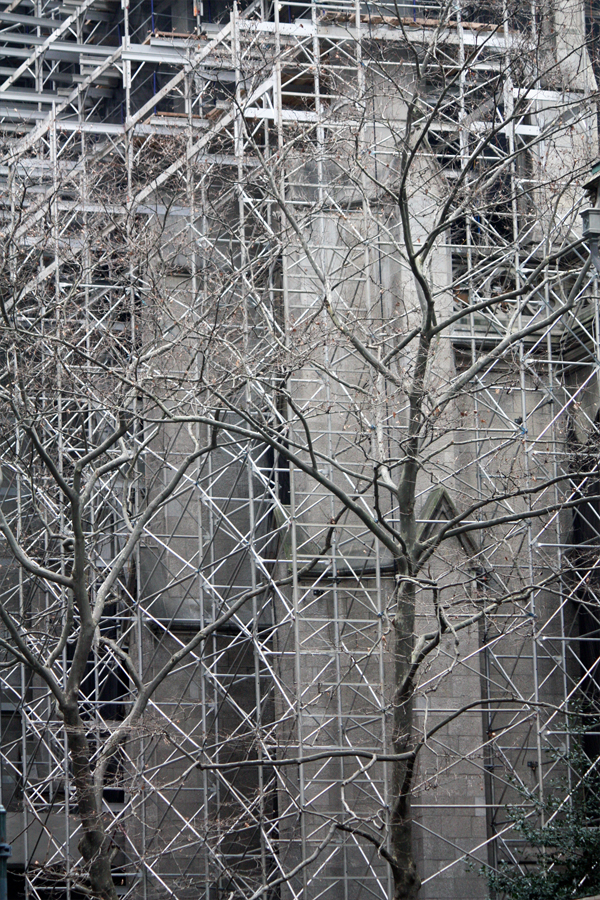 2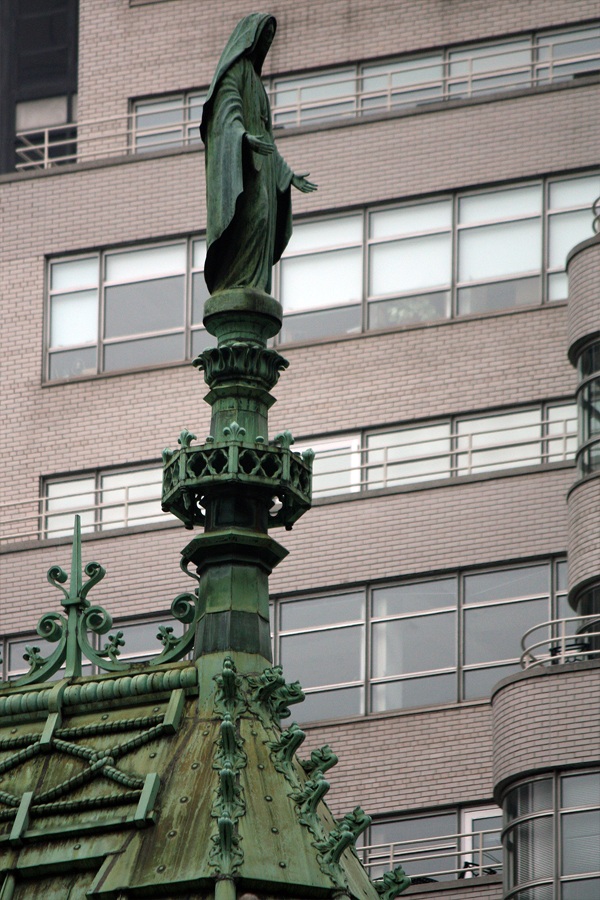 3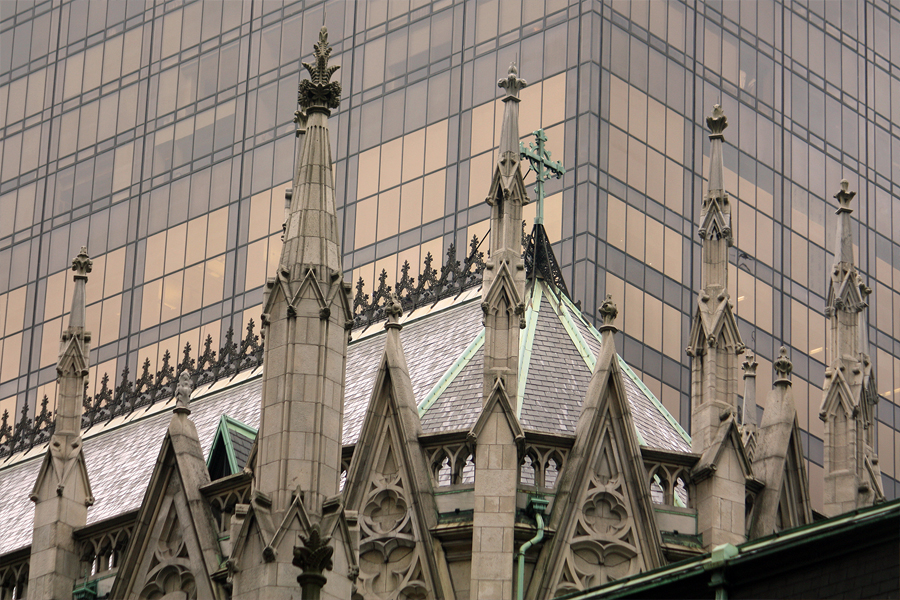 4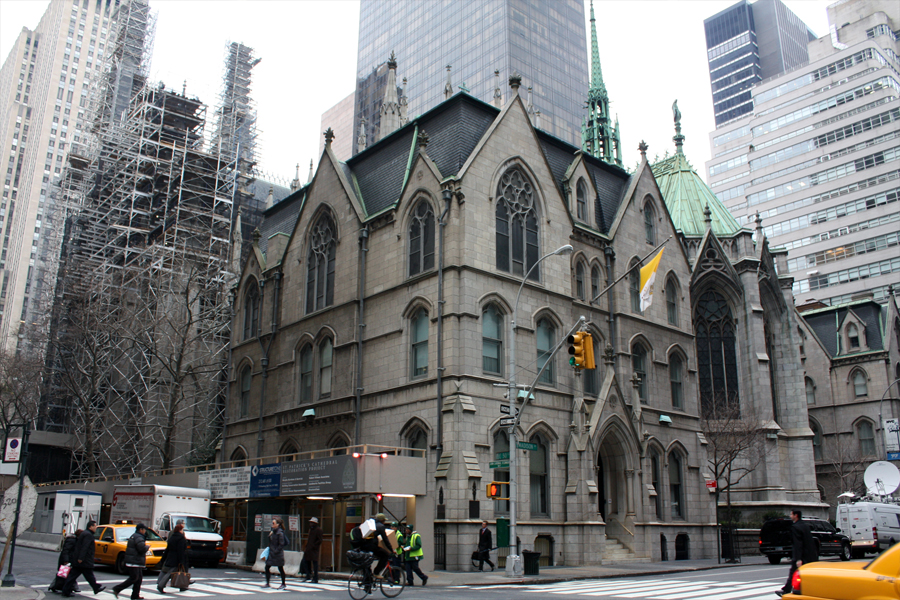 5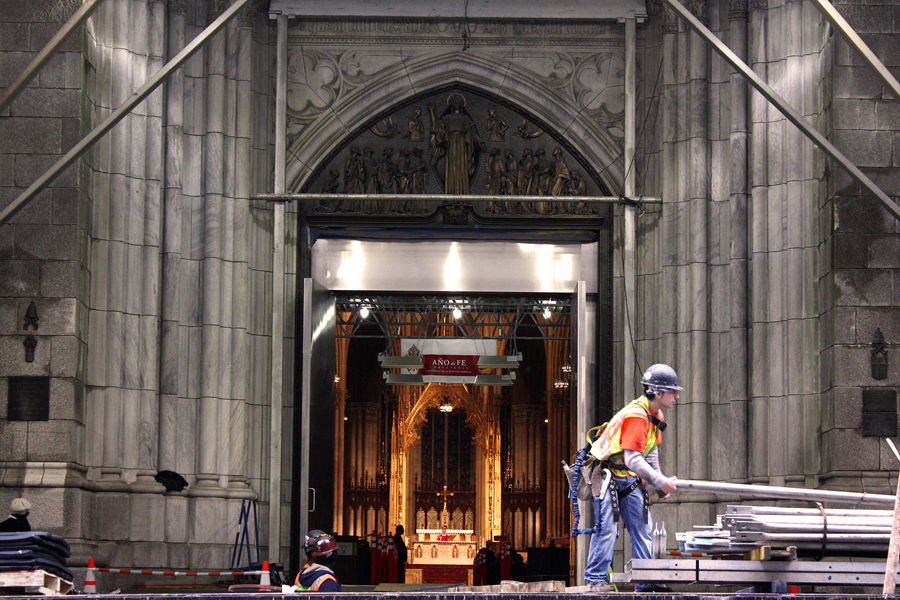 6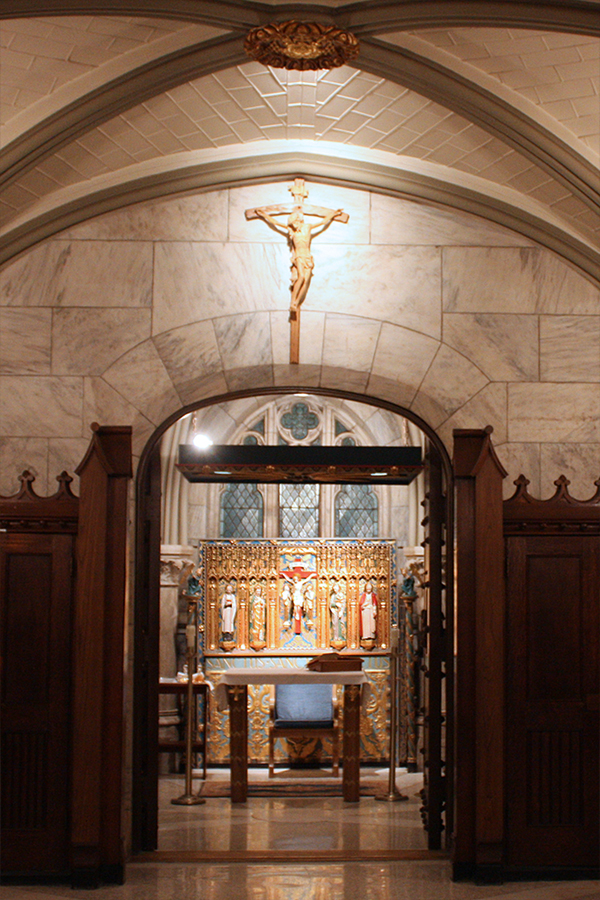 7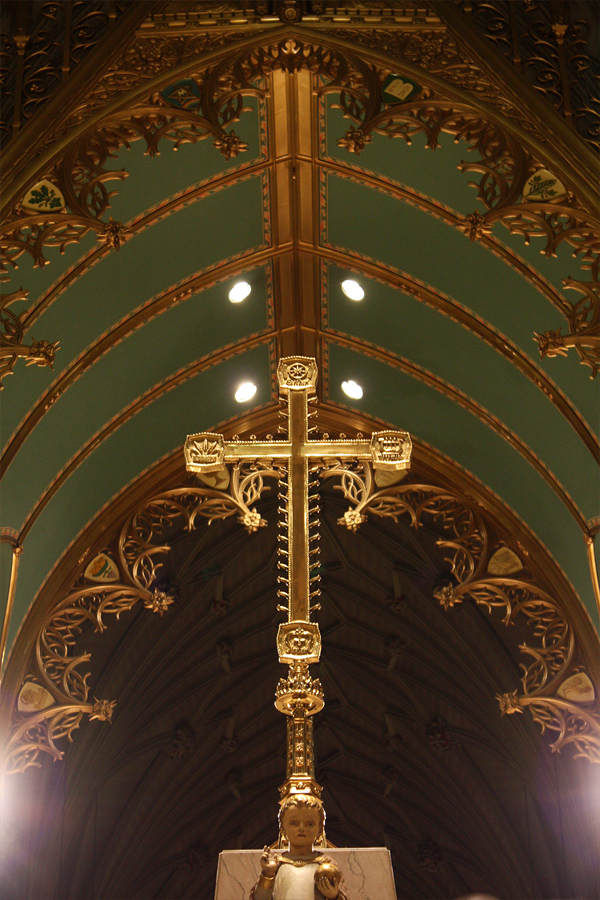 8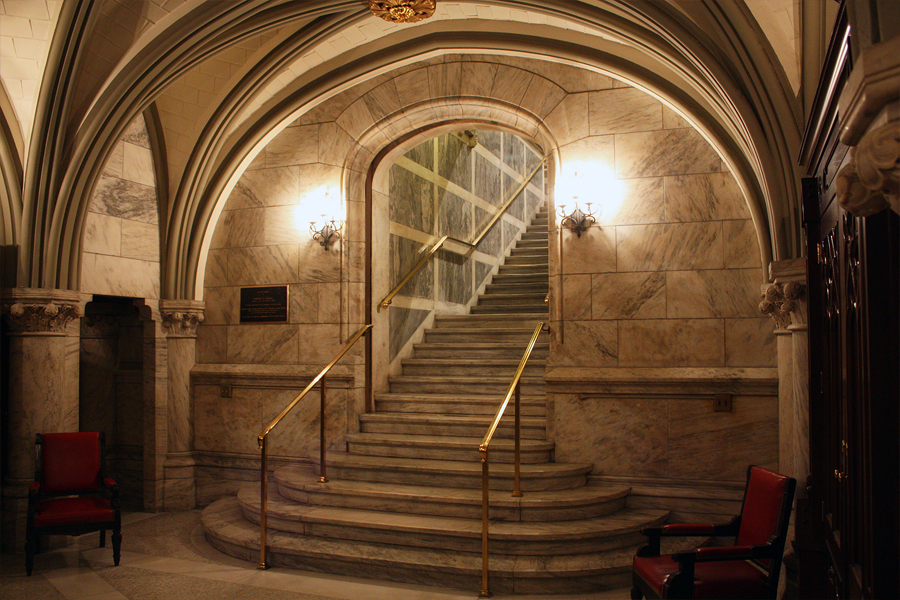 9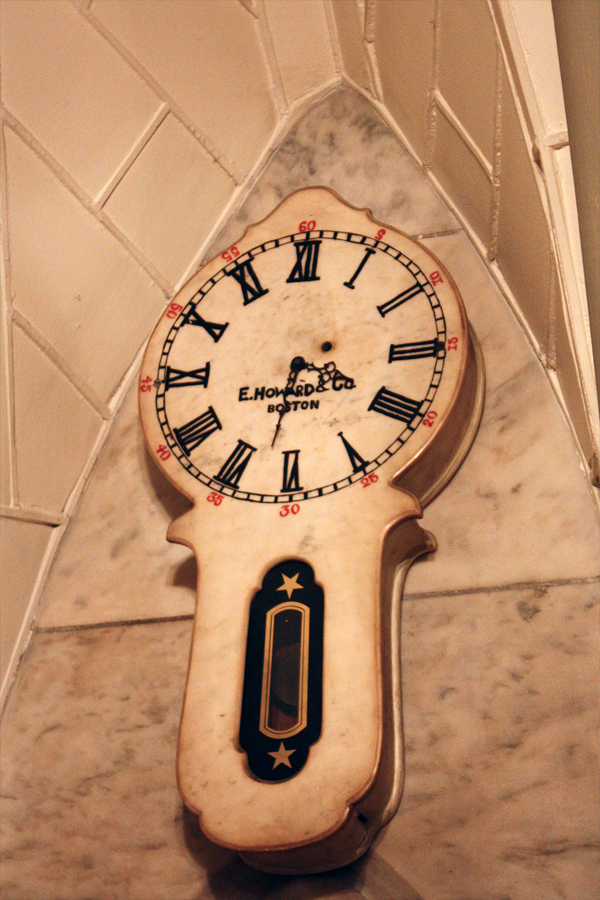 10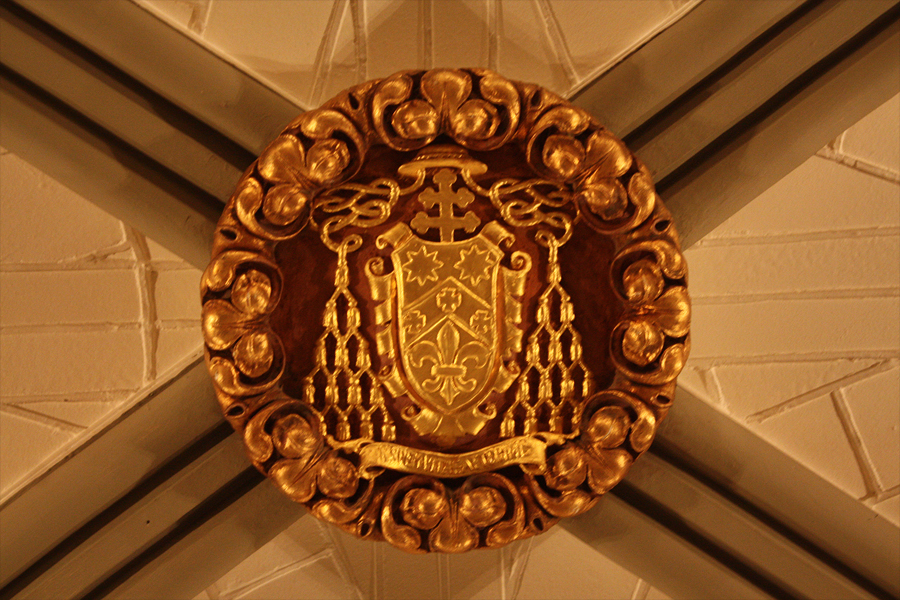 11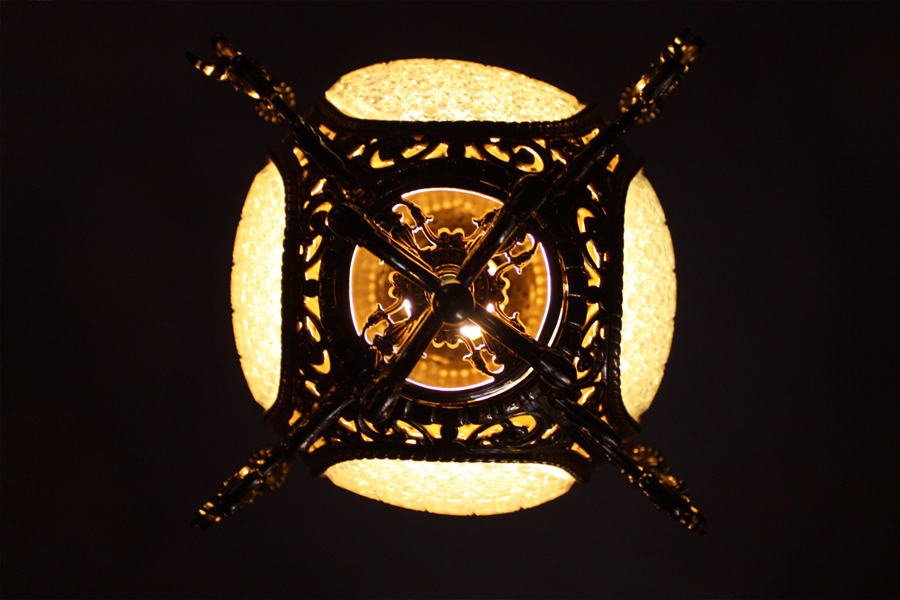 12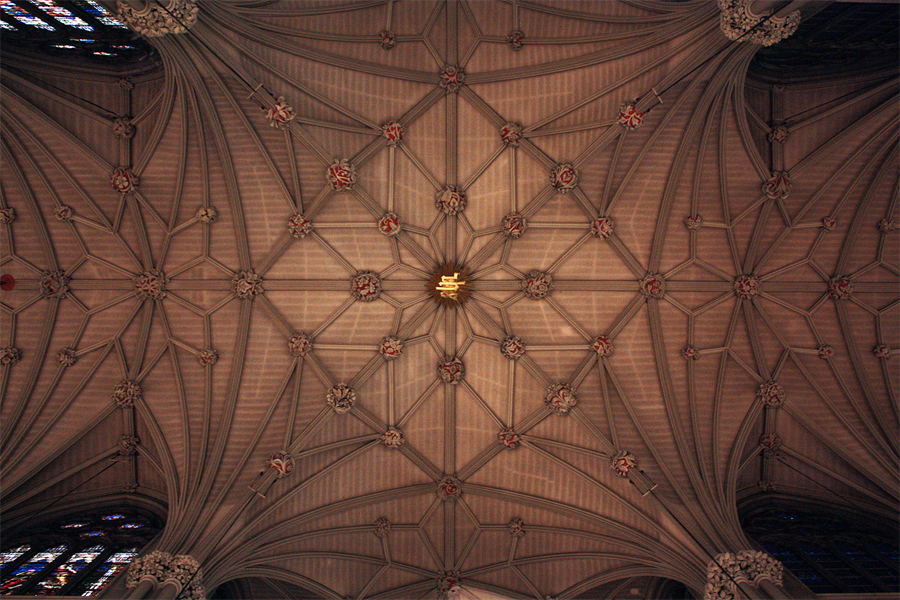 13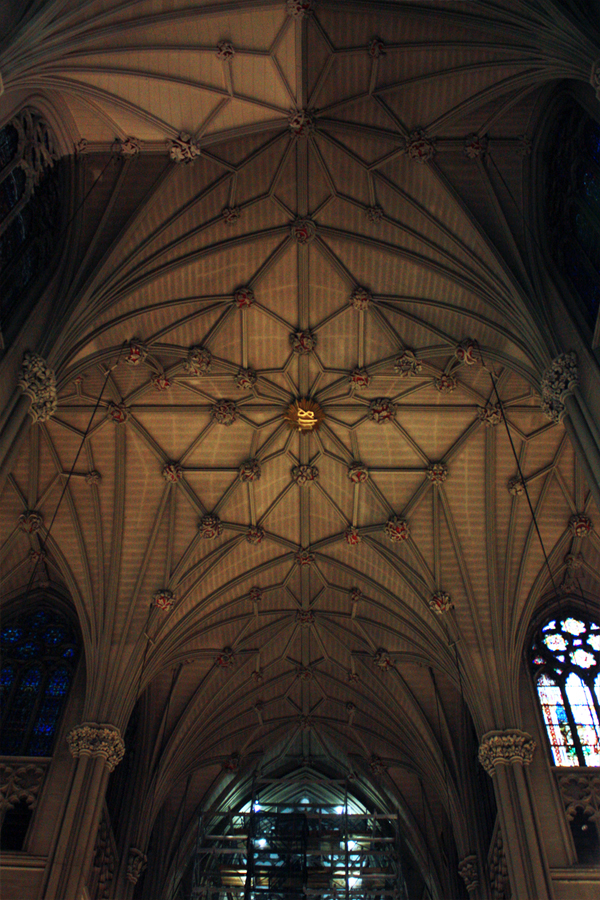 14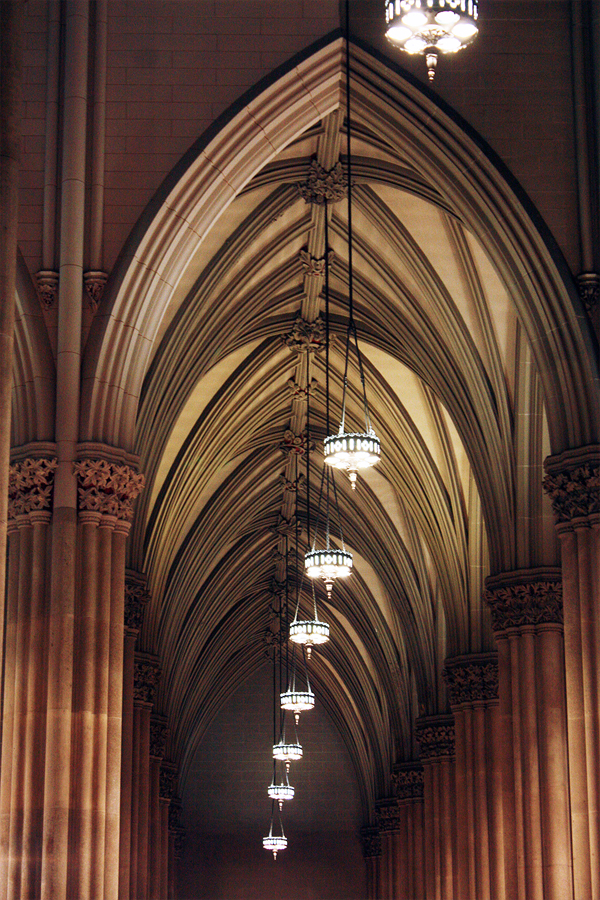 15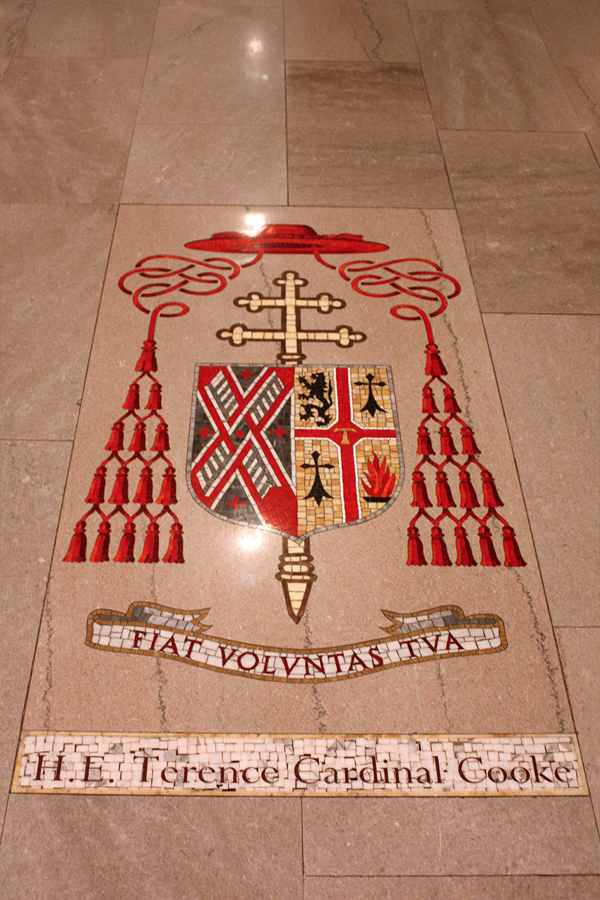 16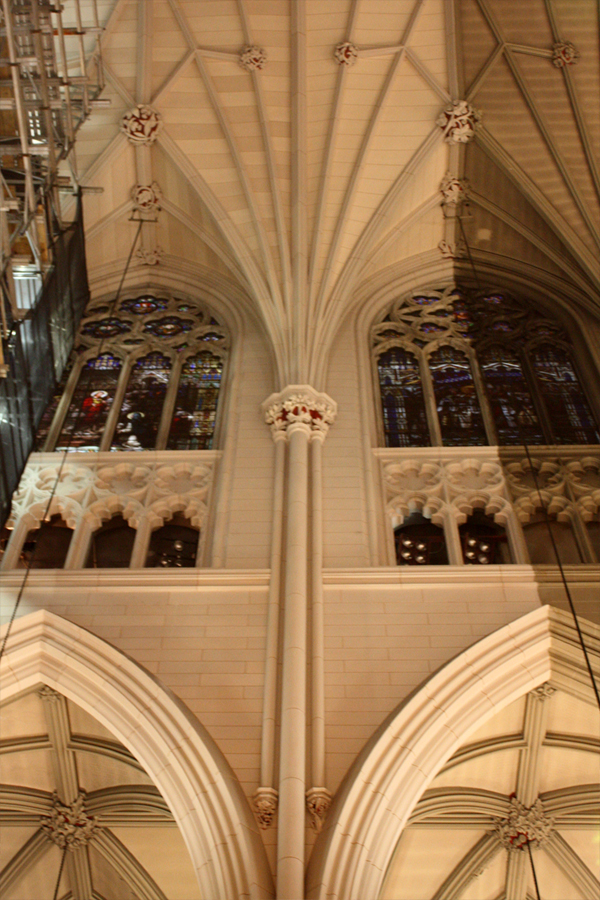 17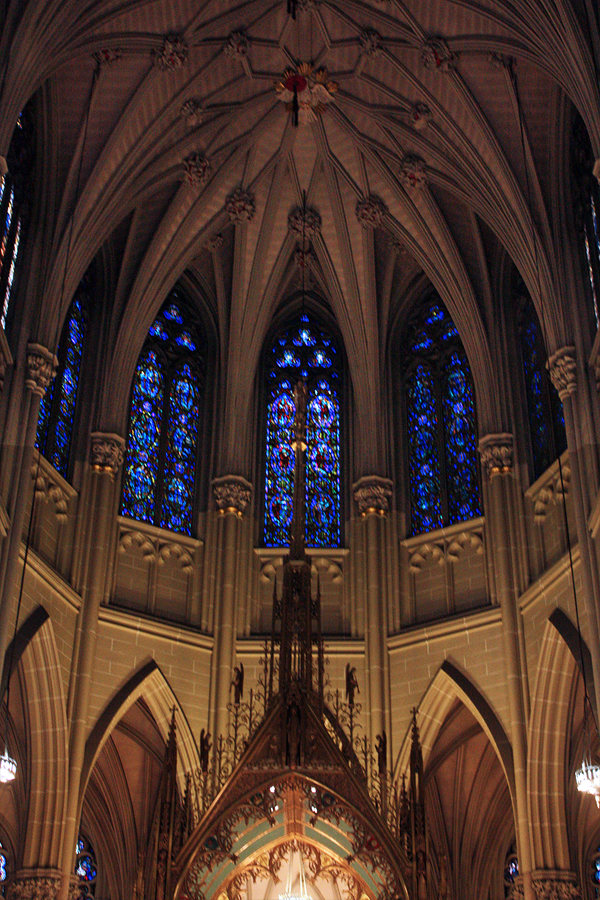 18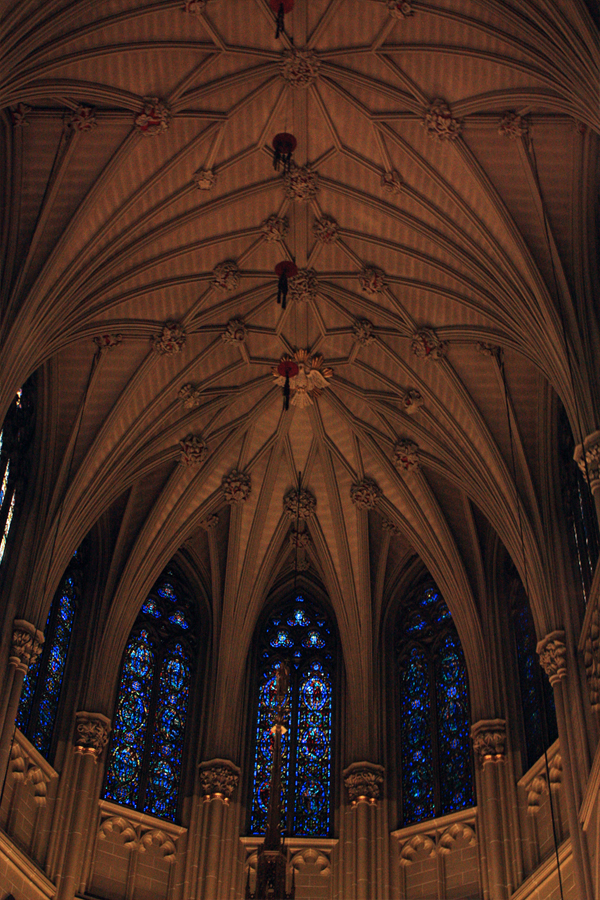 19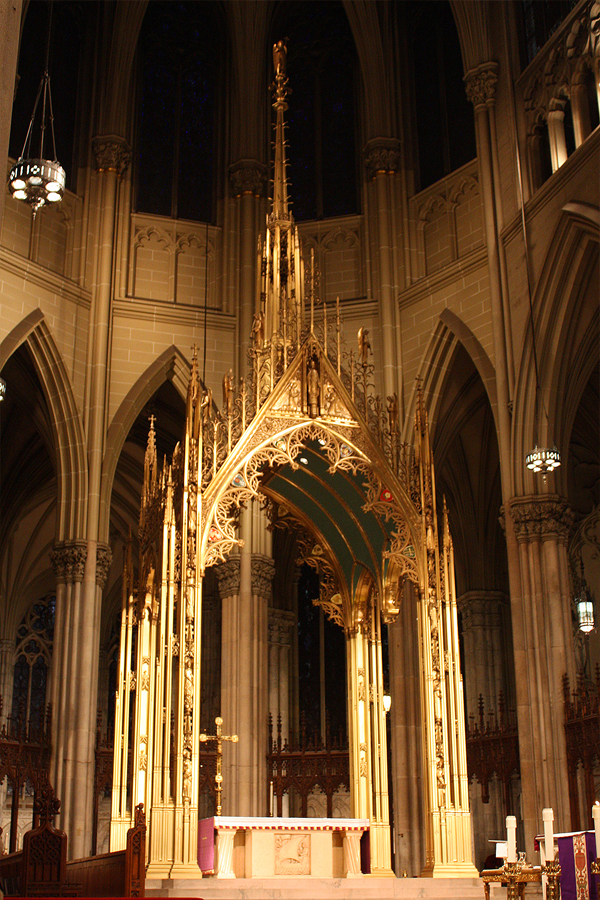 29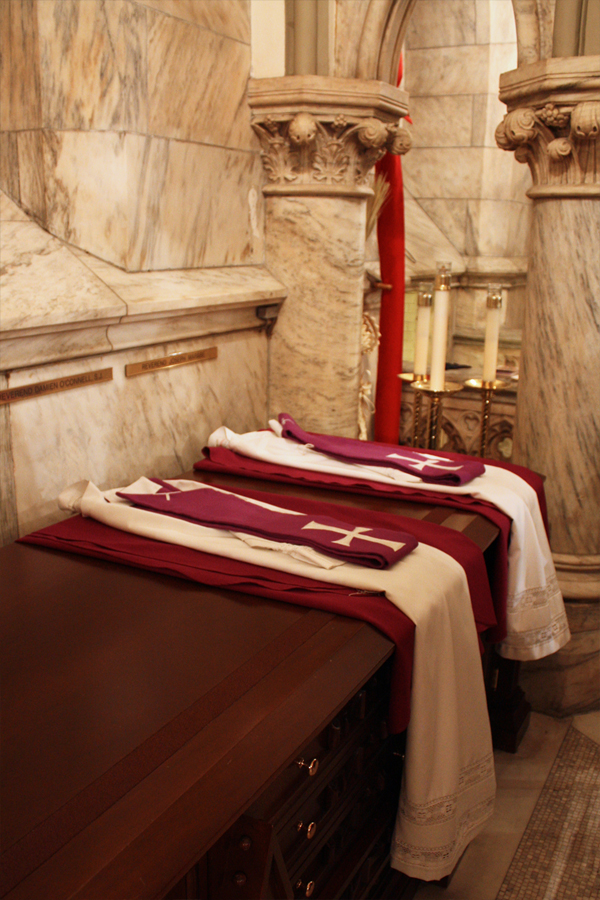 21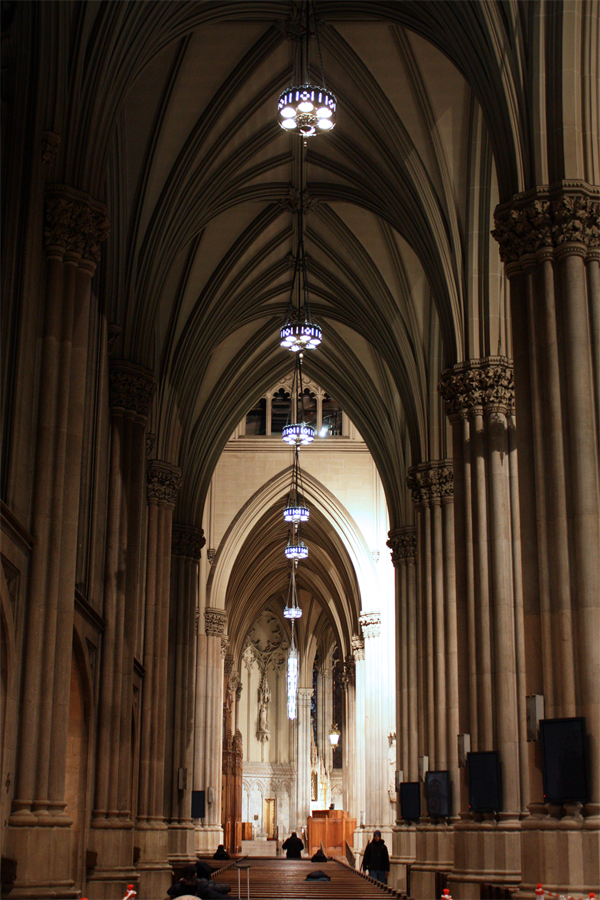 22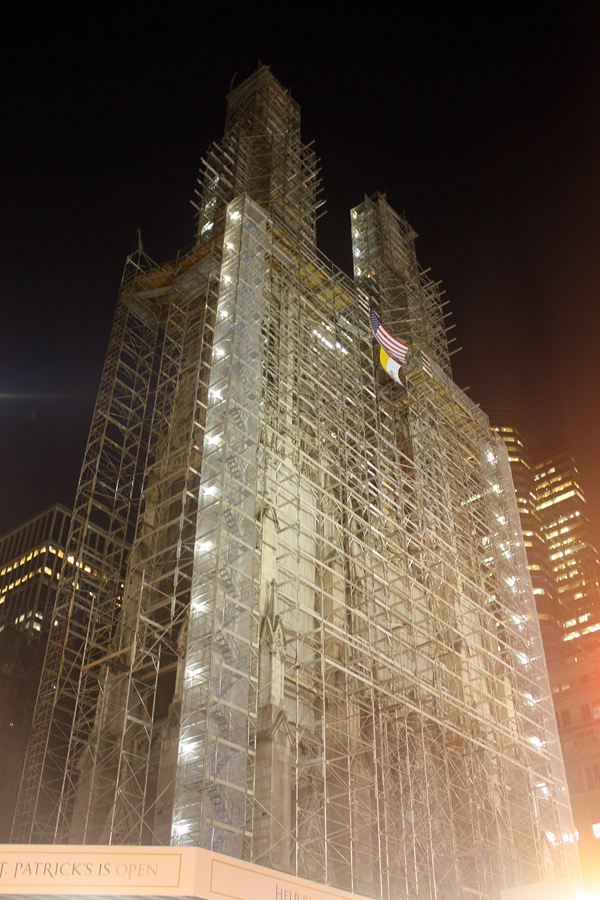 23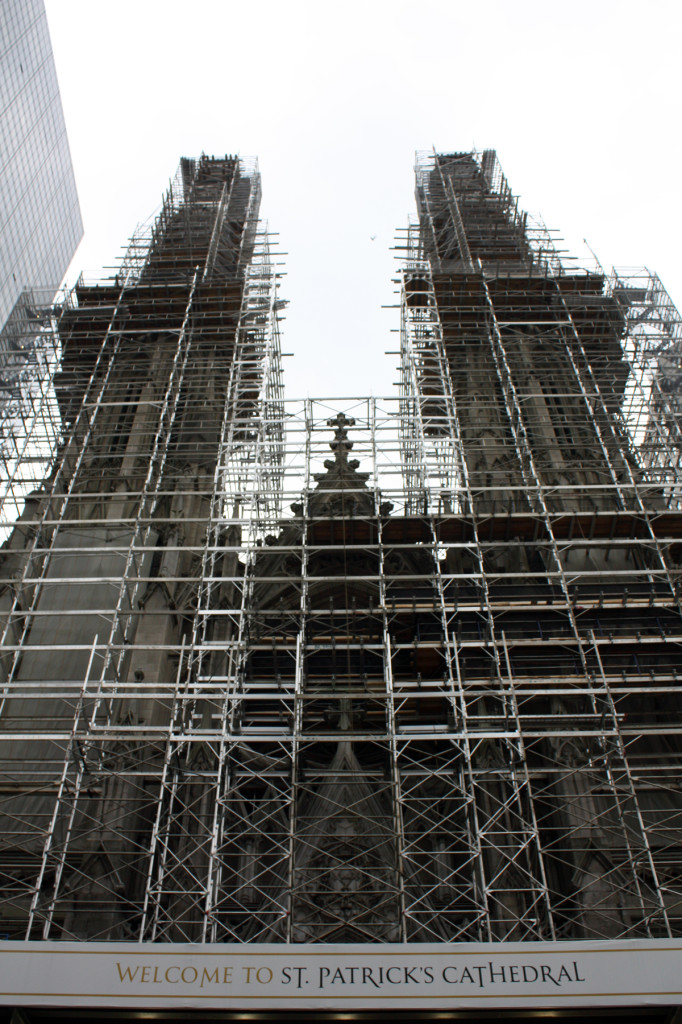 24
White smoke or Black smoke?
Animation &Commentary &Daily post &Errol Le Cain &Richard Williams 25 Feb 2013 05:28 am
The Richard Williams Mystique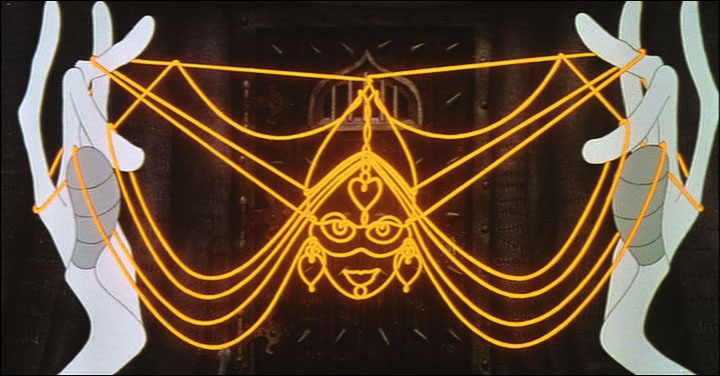 Next Friday, at the invitation of filmmaker-editor-director, Kevin Schreck, I'll have the pleasure of seeing his recently completed documentary, Persistence of Vision. This is the story of the making of Richard Williams' many-years-in-the -making animated feature, The Cobbler and the Thief. I'm not sure of the film maker's POV, but I somehow expect it to be wholly supportive of the insistent vision of Richard Williams in the making of this Escher-like version of an animated feature. A work of obsession.
It's the tale of an "artist", someone who sees himself as an artist, and continually pushes through the world with what would seem to be evident proof of such. After all, this man had single-handedly altered the face of 2D animation in a world that was about to throw it away with all its rich history and artistry and strengths. A medium that had developed through the years of Disney with giant, filmed classics such as Snow White, Pinocchio, Fantasia and even Sleeping Beauty. A medium that had drastically changed to 20th century graphics under the hands of people like John Hubley, Chuck Jones, George Dunning and many others and had just about reached a zenith where it was moving toward something wholly new, something adult.
Instead the medium took a turn in the wrong direction. The economics of television brought us back almost 100 years as films became more and more simplistic and simpleminded in the rush to be cheap. Even the Disney studio went for the poorest subject matter using cost-saving devices to sell their films. Films became shoddier and shoddier, and the economics ruled. The closest the medium would come to art was Ralph Bakshi's Fritz the Cat and Heavy Traffic, low budget movies that traded on racy material in exchange for an attempt at something adult, stories barely held together with editing tape. Animation was getting a bad name from every corner whether it was the sped-up graphics of Hanna-Barbera, the reach to the lowest common denominator with poor animation from Disney, or the shock and tell of Ralph Bakshi's filmed attempts at what he saw as art.
Williams took a different turn. He went back to the height of animation's golden era, inviting artists such as Grim Natwick, John Hubley, Ken Harris and Art Babbitt to his London studio to lecture on the rules and backbone of the animation. He brought some of these people to work on a feature that he'd decided to create within his studio on the profits of commercials. These very same commercials financed the training of Dick and his young staff.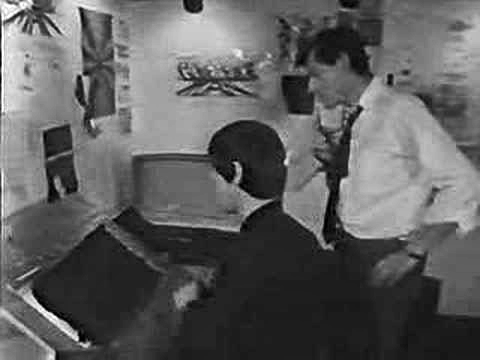 A documentary done in 1966, called The Creative Person: Richard Williams offers an excellent view of his studio. We see snippets of shorts Dick made with his own coin: Love Me Love Me Love Me (1962) or The Sailor and the Devil (1967) wherein we see the training of a young and brilliant illustrator named Errol le Cain. (Le Cain became known for his magnificent, glimmering children's book illustrations. He was doing most of the backgrounds for The Cobbler and the Thief, and had certainly had a large part in its design.)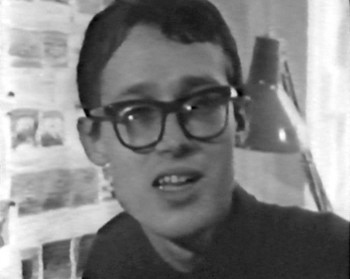 We see in this documentary the first hint of The Cobbler when it was called Nasruddin. It was based on a book of middle eastern tales of a wise fool whose every short story tells a new and positive anecdote. Dick had illustrated several books of these tales with many funny line drawings. The book was written by the Idres Shah who had undertaken a role within the Willams studio finding funds for the feature. Eventually, the two had a falling out, and Idres Shah left with his property. Williams took the work he had done as Nasruddin and reworked it into The Cobbler and the Thief. ________________________________Errol le Cain
Meanwhile the work within his studio continued to develop, growing more and more mature. The commercials became the highlight of the world's animation. Doing many feature film titles such as What's New Pussycat (1965), A Funny Thing Happened on the Way to the Forum (1966), The Charge of the Light Brigade (1968) led to Dick's directing a half-hour adaptation of The Christmas Carol (1971). Chuck Jones produced the ABC program, and it led to an Oscar as Best Animated Short.
Through all this The Cobbler and the Thief continued. Many screenplays changed the story and the stunning graphics that were being produced for that film were often shifted about to accommodate the new story.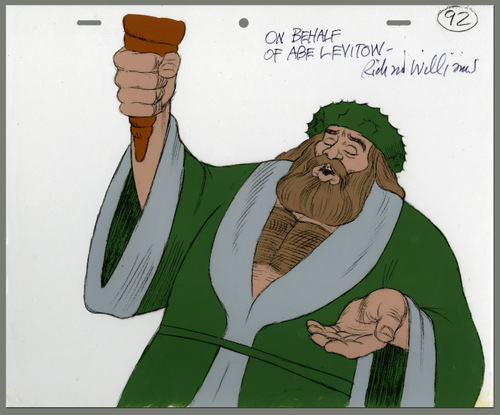 By this time, Williams had developed something of a name within the world of animation. Strong and important animation figures went to his studio to work for periods of time. Someone like Abe Levitow taught and animated for the studio. (His scenes for The Christmas Carol are among the most powerful.) Many of the Brits that worked in the studio and then left to start their own companies were now among the world's best animators.
Williams had the opportunity of doing a theatrical feature adaptation of the children's books The Adventures of Raggedy Ann and Andy and took it. A large staff of classically trained animation leaders such as Art Babbitt, Grim Natwick, Tissa David, Hal Ambro, Emery Hawkins and many others worked out of New York or LA as the company set up two studios to produce this film. Working for over two years, Dick's attention was diverted to work away from his London studio, where commercials and some small devotion was given to The Thief by a few of the key personnel working there. Dick spent a good amount of his time in the air flying from NY to LA to NY to London and back again and again. He concentrated his animation efforts on cleaning up animation by some of the masters, rather than allow proper assistants to do these tasks. By doing this he was able to reanimate some of the work he didn't wholly approve of. Entire song numbers were reworked by Dick as the film flew well behind its budget and schedule.
Eventually, the film finished in confusion and mismanagement, and Dick moved to his LA studio where he continued commercials and began Ziggy's Gift, a Christmas Special for ABC.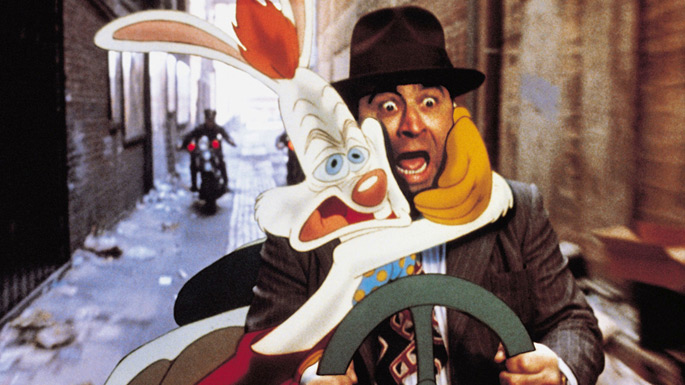 From this he went back to his London studio and did the animation for Who Framed Roger Rabbit for producer/director Robert Zemeckis. He hoped that work on this feature, which won three Academy Awards, including a special one for the animation, would be the triumph he needed to help him raise the funds for The Thief and the Cobbler. Now that he was safely back in his own studio in Soho Square he felt more focused.
A contract came from Warner Bros., and the work began in earnest.
Dick's history wasn't the best working on these long form films. Chuck Jones replaced him on The Christmas Carol to get it finished when work went overbudget and schedule. Dick was putting too much into it. Gerry Potterton finished Raggedy Ann when the budget went millions over with less than a third completed. Eric Goldberg took over Ziggy's Gift, the Christmas Special for ABC, to get it done on time. On Roger Rabbit, the live action director stayed intimately involved in the animation after his shoot was complete. When it became obvious that things weren't going well, he stepped in to complete that film.
In all cases of all of these films, Dick never left. He stayed on working separately on animation or assisting to try to keep a positive hand in the quality of the work that was done.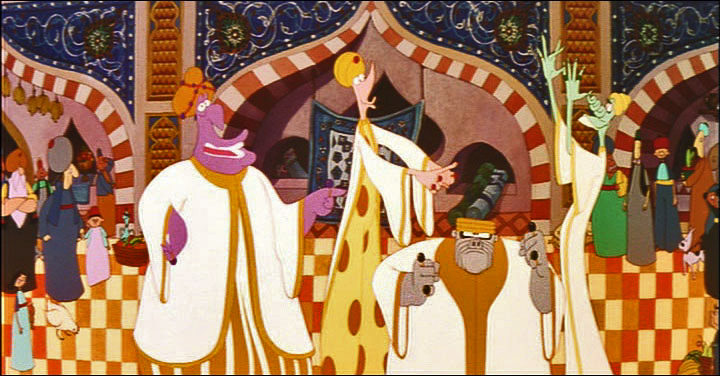 When The Cobbler and the Thief ran into very serious trouble, there was no secondary Director or Producer to come in and complete the work. Instead that job fell to the money men. The completion bond company, essentially an insurance company for Warner Bros. to make sure they wouldn't lose their money if things didn't go well, stepped in. They closed Dick's studio and removed Dick from the premises. The boxed up and carted off all animation work done or in progress. It was all moved back to Los Angeles.
The Weinsteins, through their company, Miramax bought the film at auction and completed it with a poor excuse of an animation outfit they set up in LA. Work was also sent to Taiwan. The script was reworked trying to capitalize on the success of Disney's Aladdin that had recently opened in the US. If Robin Williams' ad libbing could be such a success, imagine how well Jonathan Winters could do repeating that for a character who, in Dick's original version, had no voice. Now he didn't stop talking.
The new film failed miserably and deserved to do so. The primary audience, I would suspect, was the entire world animation community coming to look down on the artificially breathing corpse.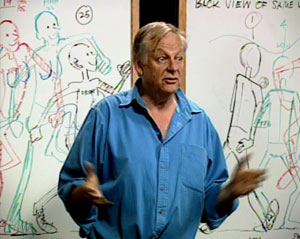 Richard Williams, himself, retired and moved far from the mainstream. He continues to work on small animation bits, but his primary work has been in making a series of DVD lectures revealing how animation should be done. This accompanies a well-received book he wrote and illustrated. Meanwhile, the animation community still hopes that something will emerge from that corner.
Dick turns 80 years old on March 19th. He's still an amazing forceful and exciting personality. I wish I had more access to him (as does most of those who knew him back then.) He's had probably the greatest effect on the animation industry of anyone since the late sixties. There are still studios thriving today on information they learned from Dick and his teaching.
If you're unfamiliar with the blog, The Thief, I suggest you take a look.
Daily post 20 Feb 2013 04:43 am
Top Cel was the u-nion newsletter, and for a while Ed Smith was the editor. Vince Caffarelli saved a number of these Ed Smith years worth of papers, and I'm posting them a year at a time. We're up to 1965. Four months are missing from this year.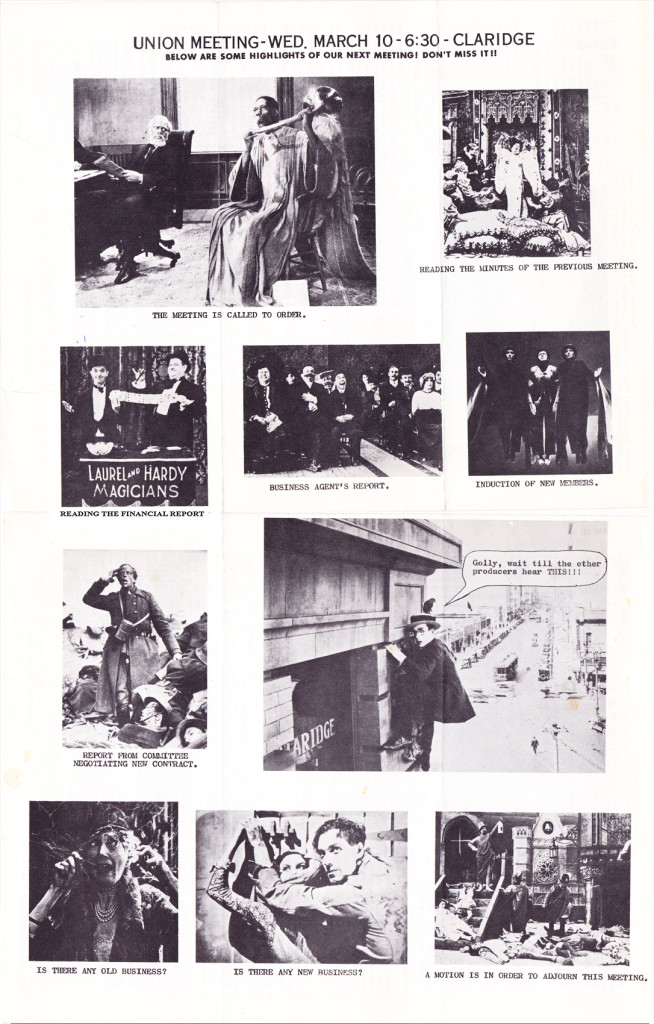 Mar 65 pgs 1&4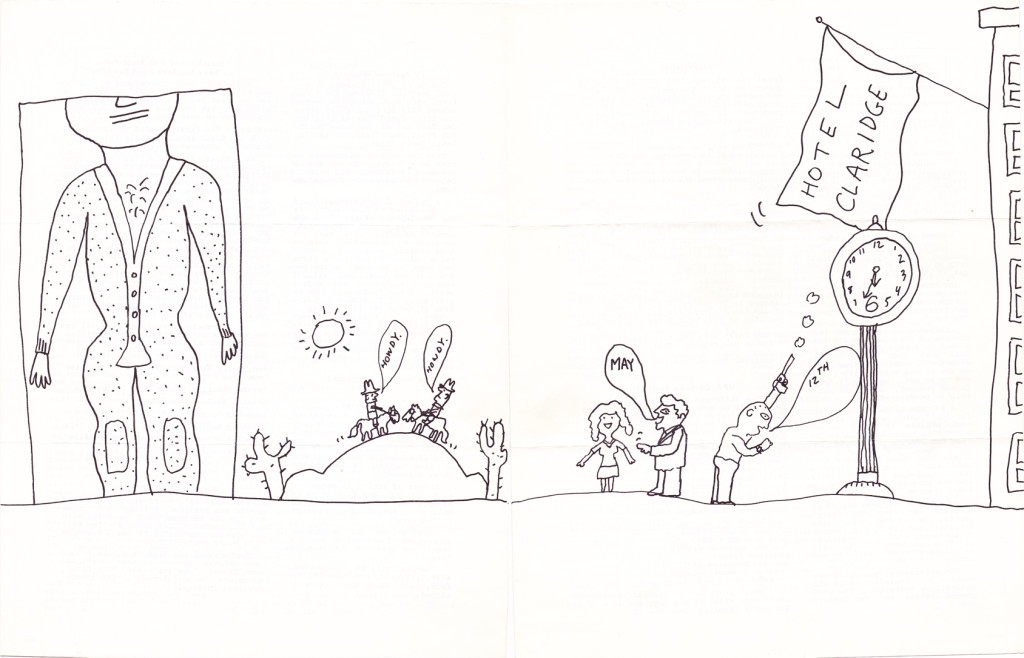 May 65 pgs 1&4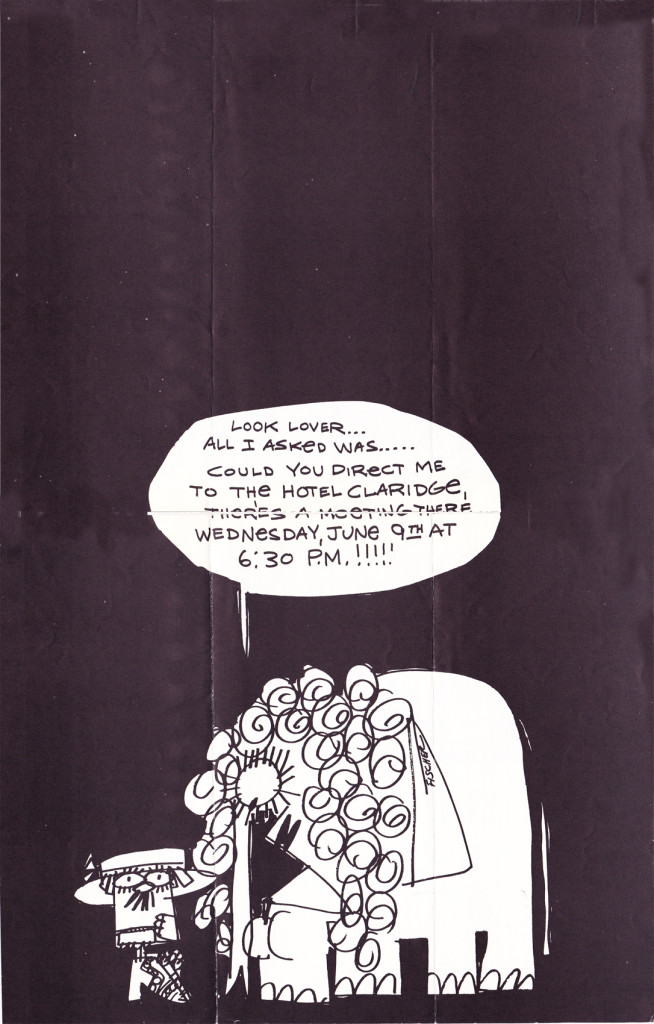 Jun 65 pgs 1&4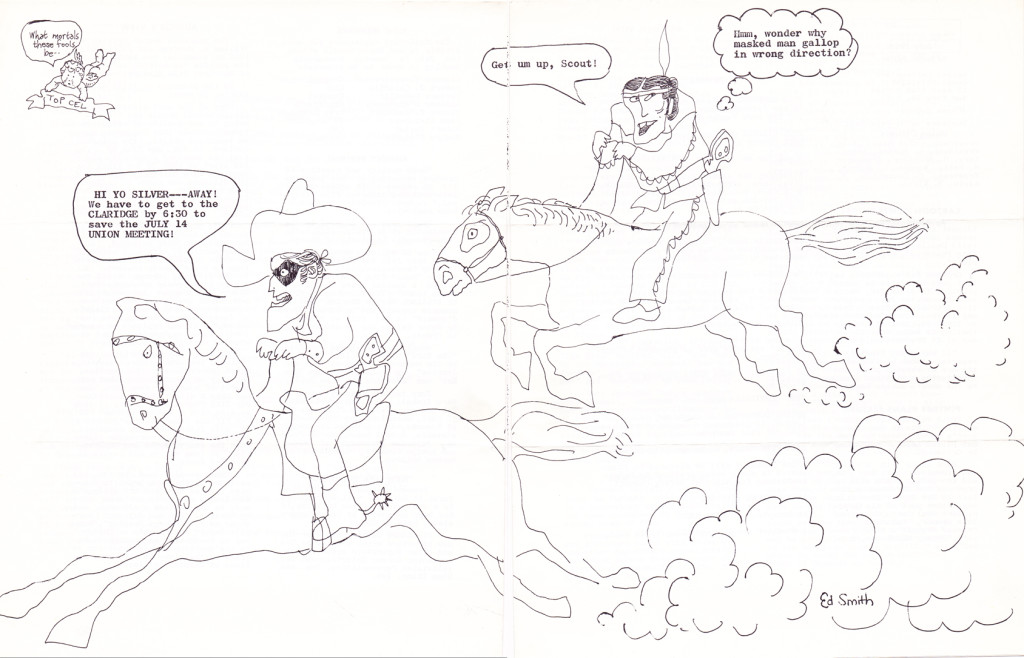 Jul 65 pgs 1&4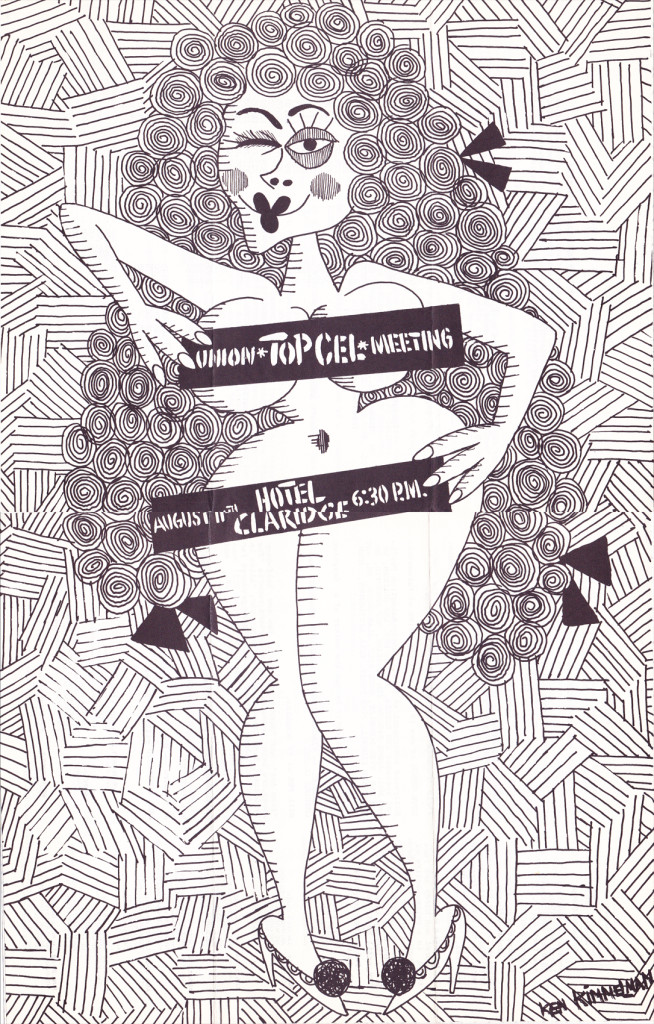 Aug 65 pgs 1&4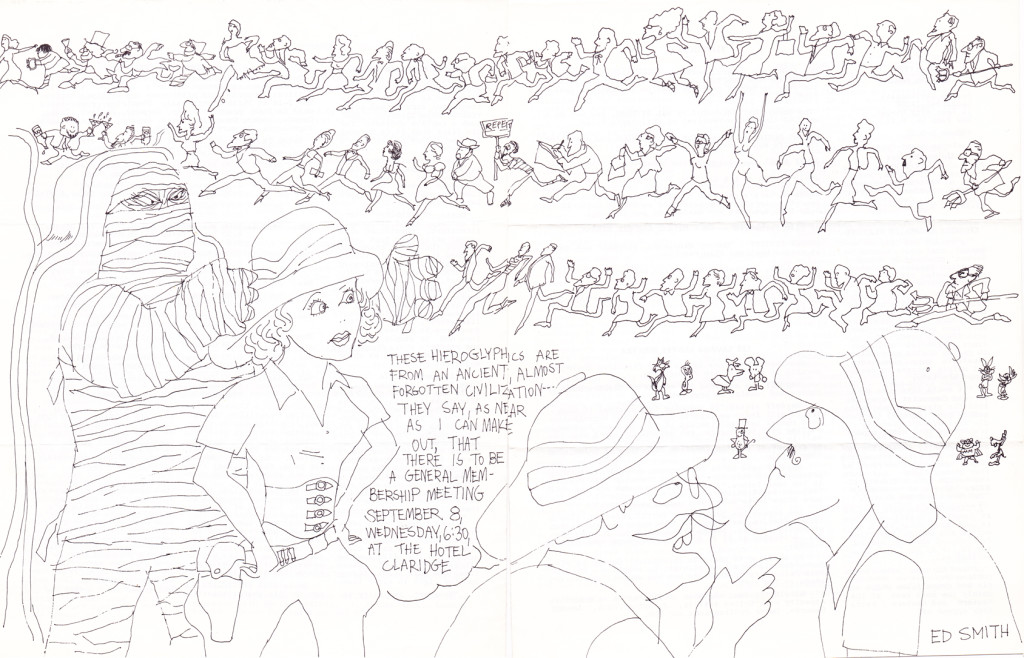 Sept 65 pgs 1&4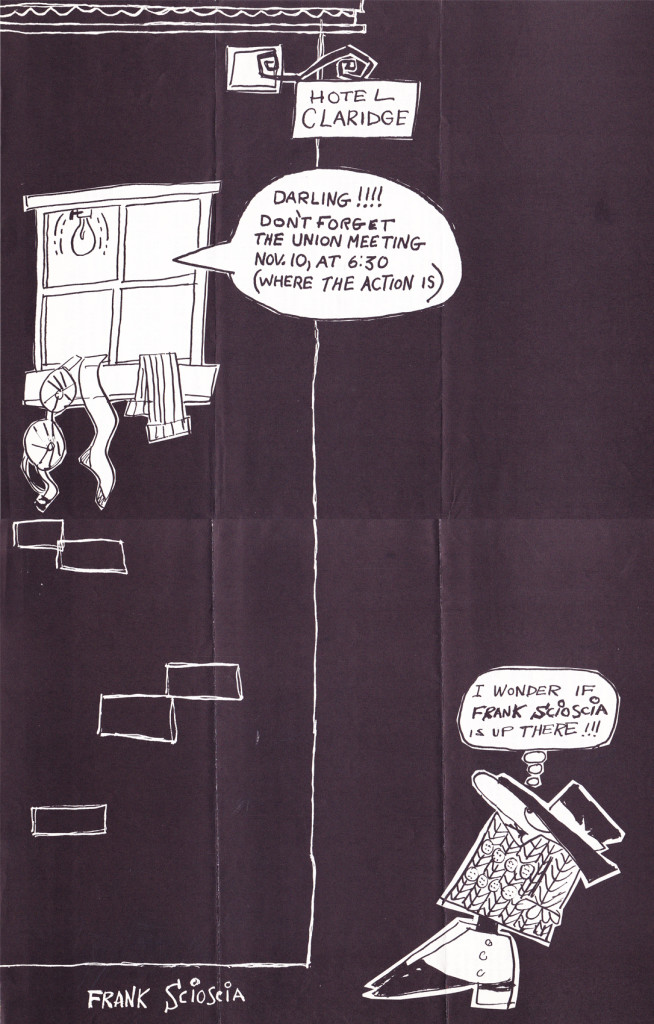 Nov 65 pgs 1&4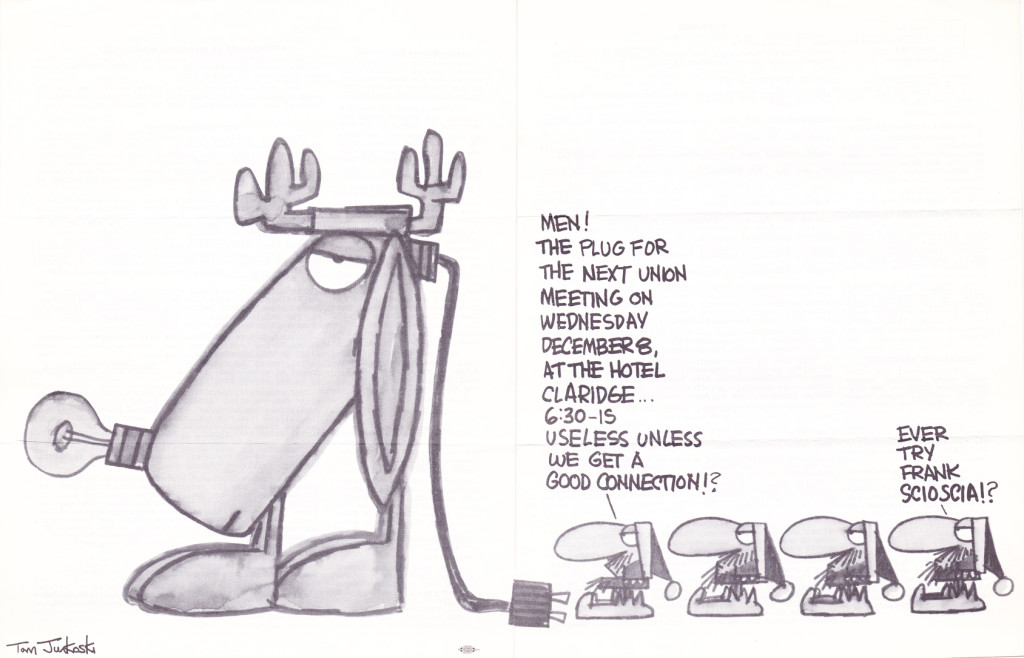 Dec 65 pgs 1&4
Daily post 13 Feb 2013 06:33 am
- Dabbing back into the folder of Top Cel issues, I'm posting the next year's worth (minus a month or two). Vince Cafarelli saved these issues from the period in which Ed Smith edited the newsletter. I'm glad he held onto them; there's a lot to be learned and some great drawings from some very good artists.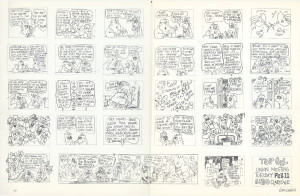 February 1964
Drawing by George Cannata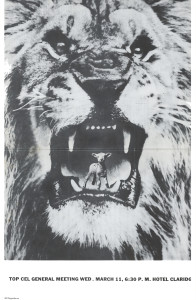 March 1964
Designed by Bill Feigenbaum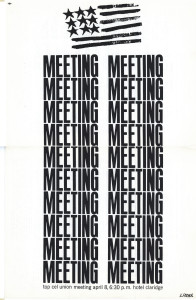 May 1964
Designed by Karl Fischer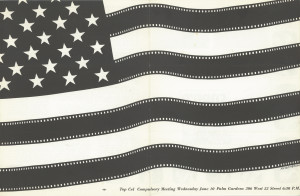 June 1964
Designed by BillFeigenbaum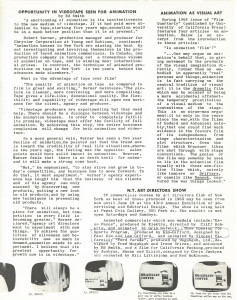 5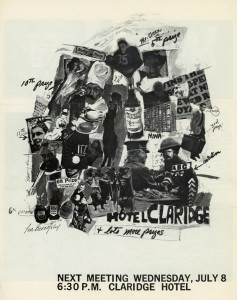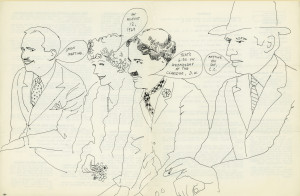 August 1964
Unk Illustrated "C.C." ?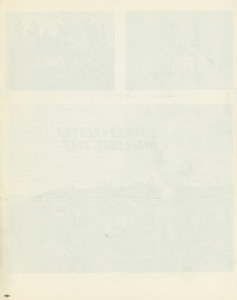 6
1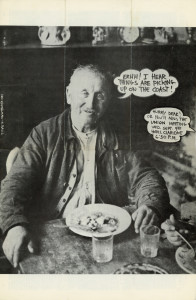 October 1964
Designed by Ken Kimmelman & Howard Basis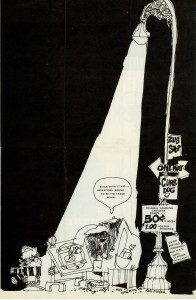 November 1964
Drawing by Karl Fischer
3
6.1-6
Daily post 11 Feb 2013 07:07 am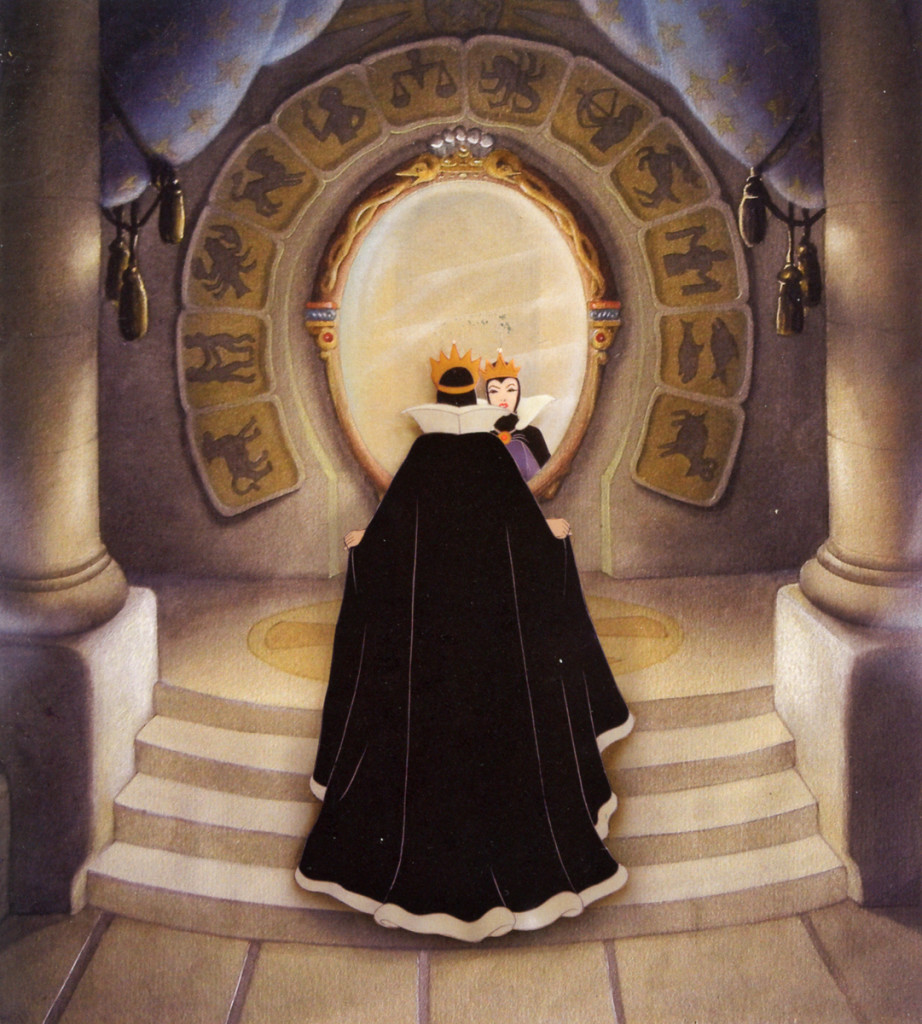 The Queen stand in front of her mirror.
The mirrpr is circled with signs of the zodiac.

- At Christmas I found myself the owner of two enormous and excellent books, both by author
J. B. Kaufman
. Both were extensive studies of
Snow White and the 7 Dwarfs
.
Snow White and the Seven Dwarfs: The Art and Creation of Walt Disney's Classic Animated Film is a beautiful book that almost acts like a guide to the gallery showing of art at the Walt Disney Museum. Page after page reveals more and more beautiful art. The writing is strong and pointed and occupies far less space than the images.
The Fairest One of All: The Making of Walt Disney's Snow White and the Seven Dwarfs is the second of the books, and it is the larger and more detailed in the writing. The writing is deeper and richer, the research revealed is far more detailed, and the story of the making of the film is certainly strong. The images in the book are at least as beautiful as the first book (there are several I love in this second book that do not appear in the first book.
There are so many pictures here, that I find it quite amazing that so few images appear in both books, simultaneously. It makes you feel the value of both since here is such a focus on the images. As I said, the first book feels somewhat like a guide with short bits of history doled out among the artwork. The second goes into enormous depth following the production of the film by sequence number one after the other. As such it feels as though the film was constructed this way, scene by scene, and a lot of time is spent with the story, itself, rather than the making of the art. Don't get me wrong, there is both, but the story, certainly by the book's end, is dominating. There's nothing wrong with this; it's just the book's approach.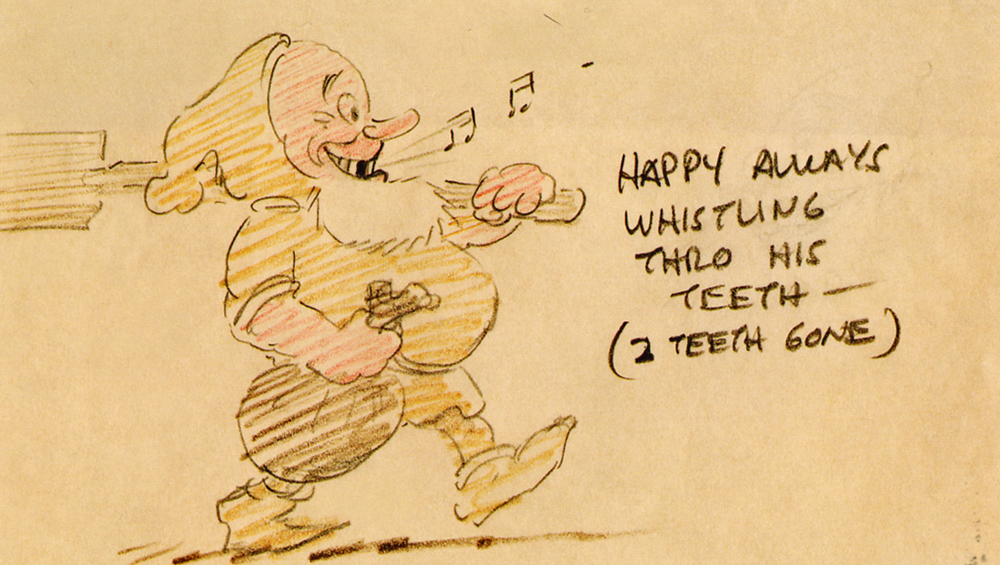 The feel in the first half of the book is to tell more about the work that went into the creation of the film, and, as a worker in the field, that was more of my interest.
I treasured skipping back and forth between the two books, reading The Art and Creation first, for a section, then moving to the second book, Fairest of Them All for the same section of work. It made for a good process and allowed me to take my time, not only comparing the books, but watching how the stories develop.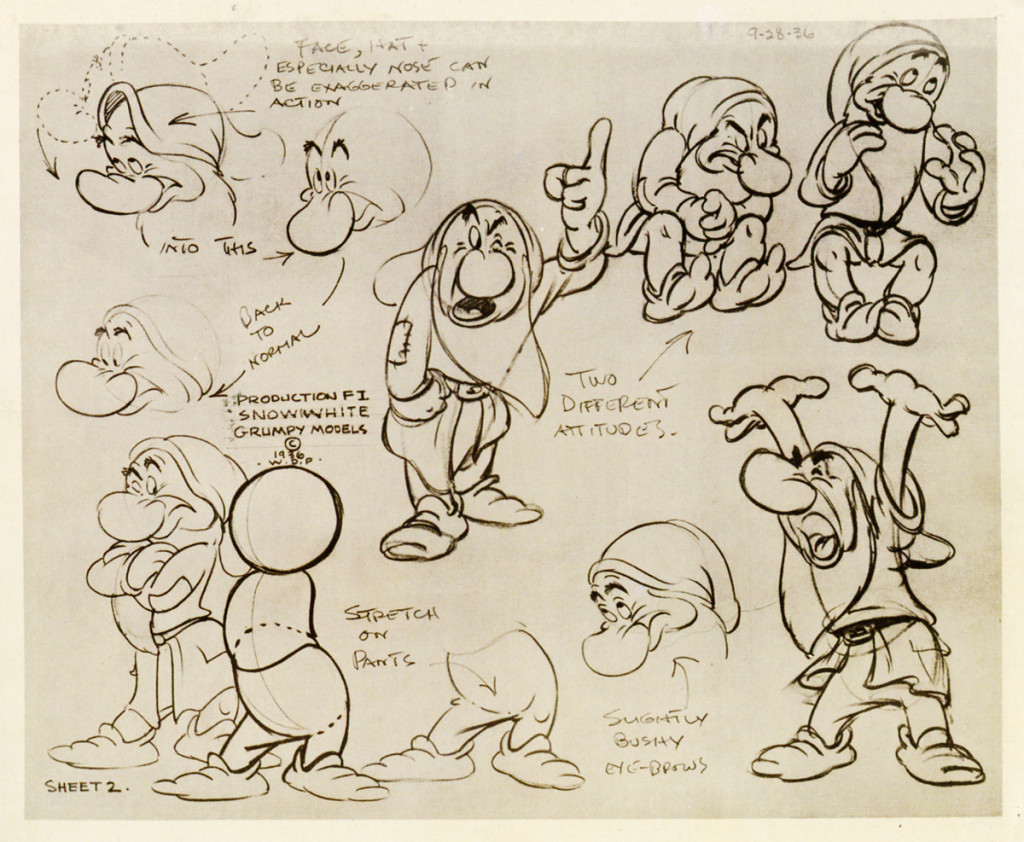 Some of the details in the thicker book are precious. When the film is released there is enormous detail on the completion, screening and release of the feature as well as a strong focus on the materials that followed to sell the film, as well as the merchandise, itself. Details, for example, of the many books and comic books issued is interesting.
I felt completely satisfied with both books, by the time I'd finished. However, I felt that I had to go back to Mike Barrier's book,
Hollywood Cartoons:______________No doubt Tytla had a hand in this model
to reread what Mike had written.
Indeed, in shorter space he paints a different, and in some ways, stronger picture of the period, the work that was done and the analysis of the story. Barrier puts complete focus on the animators that had developed to the top of their game, Tytla and Moore and analyzed what they did on the film with the dwarfs. His analysis of Tytla's study of Stanislavski and Boleslavsky makes for great reading. This information appears nowhere else in such detail and understanding. (There's no hi hint of Fred Moore studying these acting techniques.) Luske and Natwick get a bit more attention in Kaufman's book, but certainly no short shrift in Barrier's eyes. Barrier is more attentintive to Natwick's animation; it was the more developed. The rising stars, particularly Frank Thomas, gets quite a bit of attention, pointedly over the dwarfs crying at Snow White's bier, and we see the growth of an artist in those pages. In fact, we understand that the medium is growing up with these scenes, and it's Disney, himself, that pushes it forward. The other new, young animators,Johnston and Kahl get more attention when they've moved onto Pinocchio, in Barrier's book.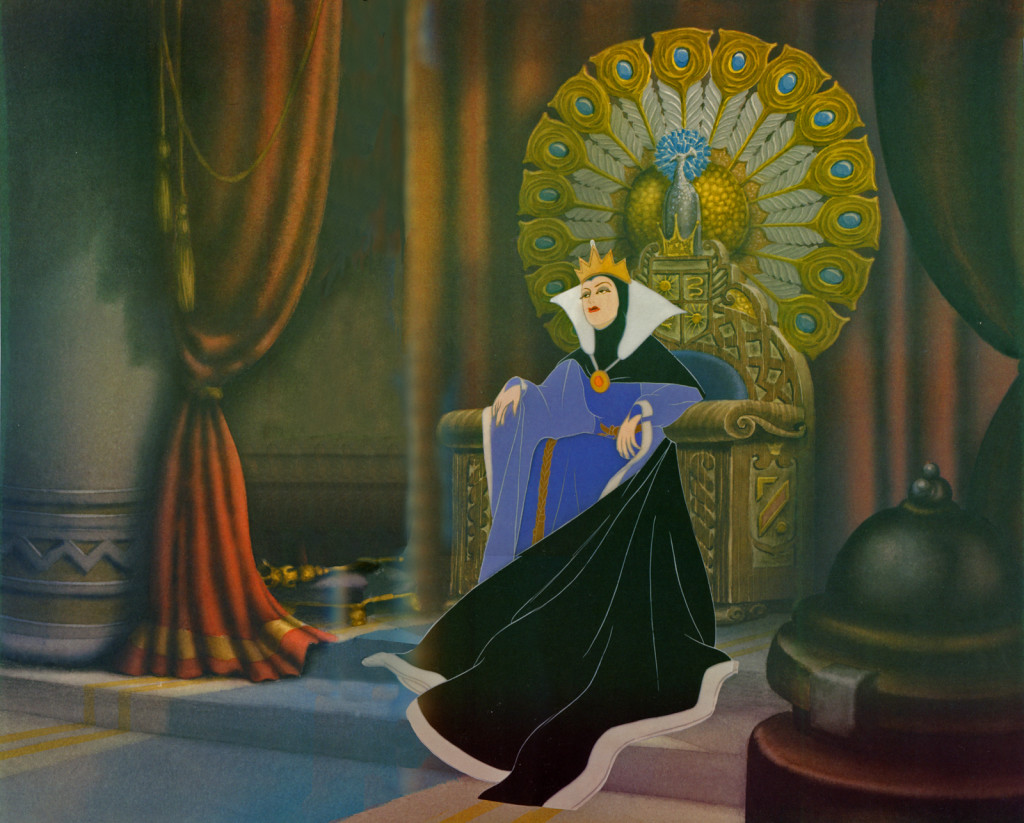 The Queen sits on her elaborate throne.
What a pose! What an amazing Bg!
If you want to pass up all these incredibly gorgeous illustrations, but want to feel truly informed about the making of Snow White, reread Barrier's book. His attention to detail is quite amazing, and his information couldn't be richer.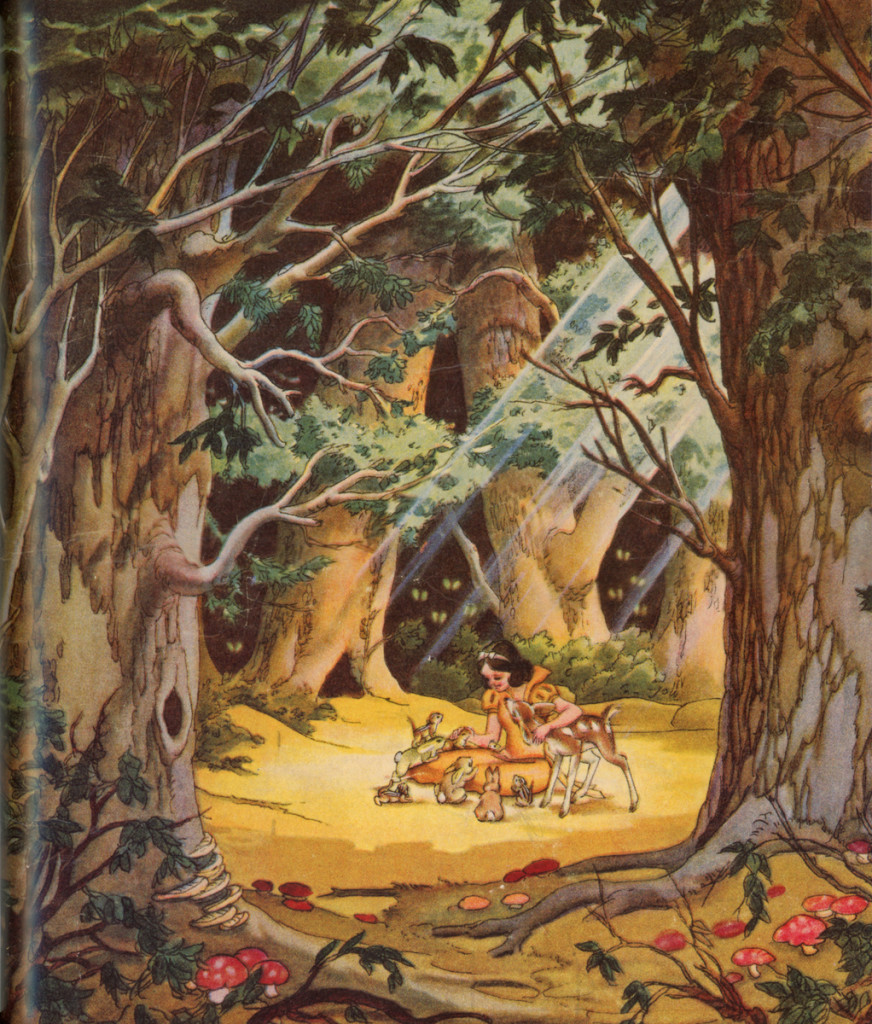 A beautiful watercolor of Snow White and animals in the forest.