Monthly ArchiveDecember 2005
Commentary 31 Dec 2005 08:10 am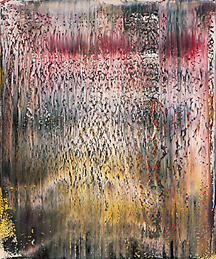 I 'm glad to have completed my list of inspirational sources for the past year, but I have to admit, it wasn't totally honest. This is an animation site, so I listed animation sources and sites. A lot of my inspiration comes from other than animation source material.
Off the top of my head I can quickly think of these: Elizabeth Murray's show at MOMA, Werner Herzog's Grizzly Man, David Lodge's book Author, Author, Gerhard Richter's paintings at the Marian Goodman Gallery, a revisit to Kristof Zanussi's film Contract, Scott Elliot's direction of the Mike Leigh play Abigail's Party, Paddy Doyle's book Oh Play That Thing, HBO's Rome, a book of Sue Coe paintings I found locally for $5, the musical See What I Wanna See by Michael John LaChiusa at the Public Theater, Ang Lee's heartbreakingly beautiful direction of Brokeback Mountain with a brilliant acting performance by Heath Ledger.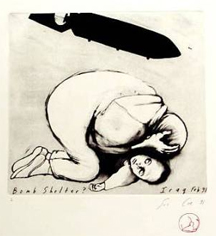 These were all in the last six weeks. Not all of them were really works of art, but in all of them I was able to draw something that made me think differently or get more excited about the work I was doing. New York just keeps coming at you and offering more and more.
I guess an observation here is that I look outside of animation more than I look inside to find art; so little comes from within. Too many people are regurgitating scenes, animation, styles and art from past films. It's OK to borrow, but it gets to feel that most of animation is a caricature of other animation, not life. I can hope it'll change at least a bit.
Animation &Books &Commentary 30 Dec 2005 07:53 am
And my #1 bit of animation inspiration from the past year is an oldie but goodie: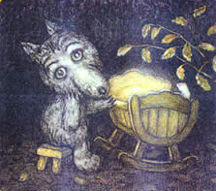 Twenty-six years ago, at the third animation festival in Ottawa, I was struck between the eyes by Yuri Norstein's brilliant masterwork, Tale of Tales. I had to own it, and it took me about two years to locate a 16mm print (this was before the ease of vhs tapes and certainly long before dvd's.) I watched that film again and again and again. When I was able to get a vhs copy, I got one, with subtitles translating the dialogue I'd already understood on an emotional level. Now that the dvd is available I have one of them.
(Note: the vhs tape had all of Norstein's work on one tape. Now Tale of Tales is on one dvd Masters of Russian Animation: vol 2, and all of his other films are on vol 3.)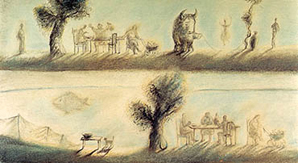 It took a couple of months for me to learn about Clare Kitson's book, Yuri Norstein and Tale of Tales: An Animator's Journey. Now I have that, and I've just started reading. With my reading, I'm watching this genius of an animator's films again.
I have had a love affair with this film and other work by Mr. Norstein, and I have pulled so much inspiration from it that I can't begin to articulate it. He's a brilliant artist of a film maker, and I recommend his films to anyone interested in animation.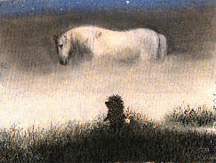 Admittedly, it's an acquired taste, but it's the real thing. The story is not told in a linear way, and some of the film is purposefully slow. Be patient; watch it again. The animation is brilliant, the design is exquisite, the story is complex and emotional and sophisticated. John Hubley's work led to Mr. Norstein, and the tree bore fruit.
I can't wait to see how the next apple will fall.
Commentary 29 Dec 2005 09:26 am
#2 of my year-end tally for inspirational thinking:

Michael Barrier has been an animation historian for longer than I can remember. He had a magazine called Funnyworld which was the premiere publication devoted to animation. It set the standard for animation publications and hasn't been topped.
Mike's forever-in-the-works history of animation was finally published in 1999. Hollywood Cartoons: American Animation in Its Golden Age, set a new height for detail, accuracy and thoroughness in animation writing. (Even after publication, Mike was offering corrections to the book on line.)
The follow-up to this book is his website: MichaelBarrier.com. Here past interviews and articles from Funnyworld can be found alongside current reviews. commentary, and postings.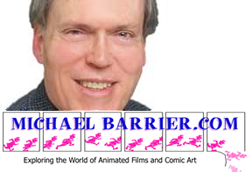 The book and the site don't offer a lot of pictures, and that really doesn't matter. Mike uses his language to dissect the best – or at least the most visible -in animation, and he doesn't mince words. His opinion is flatly stated, and the site doesn't bow to any political pressures.
His reputation as an ardent historian obviously works to our benefit. It brings years of depth and background to his comments, and this helps to give me some security in what he has to say. I often give him the benefit of the doubt, if I don't agree with him, I'll go back to the source to take another look.
His recent analysis of the New Yorker article on P.L. Travers is a good case in point. His opinion is supported by enough information to tell us that this is, "… mostly a library job that seems to have been assembled with limited cooperation, if any, from either Travers's estate or the Disney studio." He continues by detailing his complaints. I was glad for the article when I read it, and just as pleased to have been informed that it added nothing new to the discourse on the subject. That information added some depth to my appreciation of the article. Mike's research pays off for us in the criticism, and the reward for reading it is enormous.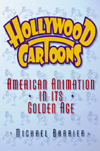 In 1999, when his book was released, I read it voraciously. It was a sour year for me. The best animation had to offer me that year was a sequel to Toy Story, a film that offered me little inspiration. I had seriously thought about my career and wondered why I was working so hard to make it work. It was a tough year. Somehow, in reading the detailed story os Disney's studio in the '30's, complete with names and incidents, gave me the inspiration that I didn't find in the art, itself. Mike's words were precise and well chosen. It was my inspiration for the year. I returned to look again at some of those Disney classics, par- ticularly Snow White, and felt renewed. To this day, the book serves as an inspiration for me, and I return to it often. With the addition of the website, I can get my small jolt and move on to my day.
Commentary 28 Dec 2005 09:15 am
A relatively recent addition to the world of blogs and websites is Cartoon Modern, Amid Amidi's third site. Cartoon Modern is my choice for #3 in my "Best of . . ." list of films, sites, books or works of art which in the past year inspired me or caused me to at least think in a new way about animation.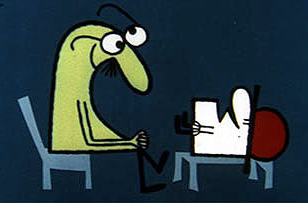 To any interested animation enthusiast, I suspect I don't have to point out Amid's three sites (they've all been influential): Cartoon Brew is his co-production with Jerry Beck and offers first-hand news, important links, and up-to-date information;
Animation Blast, Amid's original site, centers around the magazine he also produces (an invaluable magazine with the feel of Funnyworld with a different focus and viewpoint); and his most recent site, Cartoon Modern.
This blog was started primarily to add to the information in Amid's forthcoming book, CARTOON MODERN: STYLE AND DESIGN IN FIFTIES ANIMATION. Having seen bits of the book, I can only say I was overwhelmed. The artwork was smashing, the writing was tight and direct, and the obvious hole in animation history was being filled. Animation historians have, for the most part, focused entirely on the "golden age" of animation – the 30's & 40's.
The site is every bit as important as the book. Almost on a daily basis we're treated to luscious art from a group of artists who grew up in that classical period and moved on to create their own 20th century world in the 50's. These artists have been ignored in the recent pass almost as much as they were praised in their day.
Of course, Amid shows us work by the likes of the big guys, John Hubley, Jules Engel and Ward Kimball. But he also gives us information about such artists as Sterling Sturtevant, Charles McElmurry, John Sutherland and Tom Oreb . This site is invaluable to anyone dedicated to the art form, and yet, here it is: not just short, tight, encapsulated information but magnificent graphics illustrating the art of these people.
Cartoon Modern has truly been an inspiration for me, and it's a place I stop at several times a day – even though it doesn't change that often. I have the need to see some of the art again and again.
This site is an inspiration in itself.
Daily post 27 Dec 2005 04:57 pm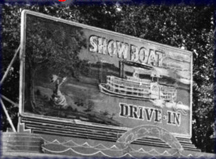 A new addition to our main site is a listing of upcoming screenings. Since a lot of our films are in constant rotation on HBO & HBO Family, we'll be updating this listing on a monthly basis. Any upcoming screenings of our shorts theatrically, or otherwise, will also be included on this page.
Commentary &Puppet Animation 27 Dec 2005 07:48 am
Continuing my "Best of . . ." list: (films, sites, books or works of art that inspired me or caused me to at least think in a new way about the animation) #4 is a tie going to the two puppet animated features: The Corpse Bride and Wallace & Gromit in The Curse of the Were-Rabbit. If you took the two and merged them into one, I think you'd come up with something great.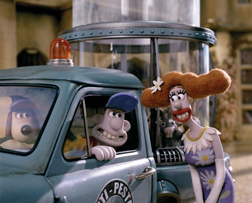 There is in the Nick Park work some magnificent invention and detail. His film is generally charming and inventive, but it came off a bit light to me. His casting is dead-on: the voices of Ralph Fiennes and Helena Bonham Carter were hilarious and were well exploited in the visuals. There's a lot of well-developed character in the clay animation. It has a lightness to it despite the clay's weight, and any cgi used was well hidden and well done.
However, in a feature film, I look for a greater story. The film was lacking that under-story which would have made it deeper and richer. Unfortunately, this is a complaint that I could make for most of the films produced today – not just the animated films.
Tim Burton's The Corpse Bride had plenty of under story but was lacking in the story, itself. It was a simple Russian tale told with lots of complications but never felt complete.
The voices were well cast, and the acting was superb; Emily Watson and Albert Finney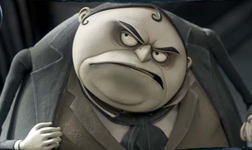 were exceptionally good. The animation showed some bits of character, but I wasn't taken by most of it. Too often it felt like I was watching puppets, and I never got into the head of any of them or felt any of them alive. However, it is probably the most stunningly Art Directed puppet film ever done. This is all I think about when I try to remember the film. If only the Oscars would take notice of animation in such categories as Production Design. Perhaps Eyvind Earle might have been nominated once upon a time. (The one fault I felt was design of some of the characters: too many with hunched backs.) Otherwise, this film's design certainly stands up with the best – live action or animated.
I felt more inspiration in these two puppet animated films than I did from any other cgi film. In both you could feel the fingerprints of the animators in the life of their puppets. Someone touched the objects on the screen, and that helped them breathe.
Commentary &Miyazaki 26 Dec 2005 10:49 am
I thought I might add to all the year end "Best of . . ." lists this week by calling some attention to my five favorite animation stand-outs for the last year: films, sites, books or works of art that inspired me or caused me to at least think in a new way about the animation I was doing.
#5 on the list is HOWL'S MOVING CASTLE.
I'm an ardent fan of Miyazaki's work, but this most recent feature is not one of my favorites, but there was a lot that still got me and my animation motivated in a positive direction.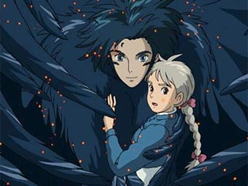 The film, for me, like most of Miyazaki's films, is too long. 15 minutes would have made the film tighter and more exciting.
I thought the acting by the English-speaking actors who dubbed the film was generally good. In most of this director's films the actors seem to shout their lines rather than speak them. (This is true even in the Japanese versions; perhaps the dubbing directors try to match the mouths which are opening wide.) This problem was handled better than usual here. Christian Bale, Lauren Bacall and Blythe Danner were exceptional. Billy Crystal was the comedian hired, and I guess he felt he had to be funny even though his lines weren't. His over-the-top performance came off as annoying. A speechless scarecrow has more heart than any character in many other recent chatty animated features.
Graphically the film felt like all of Miyazaki's others. The background artists seem to create a wonderful sense of place. Despite the fact that this style has been used in a number of films, it's amazing how versatile the artists make it seem. I wish I felt the same about the characters. They felt particularly generic in their Anime look (see still). This look wasn't quite so severe and obvious in SPIRTED AWAY, but it was a major problem for me in this film.
HOWL'S MOVING SPIRIT is an adaptation of a best-selling children's book by British
author, Diana Wynne Jones. I suspect this may have had an effect on the director. Part of what I like about the best of his films was absent here. Miyazaki's films are usually imbued with a spirituality which rides under every decision made. Of course, the spirits and gods of Princess Mononoke and Spirited Away are alien to me, but I never feel at a loss for this. I am carried away by their mystery, and I enjoy their company. The source for Howl's Moving Castle is European,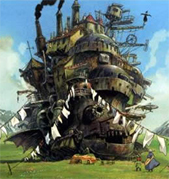 though it now seems set in a Neverland. The "place" created by the director had its own reality, and I always knew where I was within that "place". It's just that I never felt the substantial reality of that setting – it didn't feel real. Again, this wasn't at all the problem in Princess Mononoke or Spirited Away.
The combined use of 2D and 3D graphics is brilliantly executed. It's hard to tell where one leaves off and the other begins. The "Castle," itself, is cgi and has a character of its own. There's a density to this film that is almost tiring, but there are elements that are stunning in their simple beauty.
The film is directed with a clarity that other simpler films could have used.
Animation Artifacts &Richard Williams 25 Dec 2005 07:31 am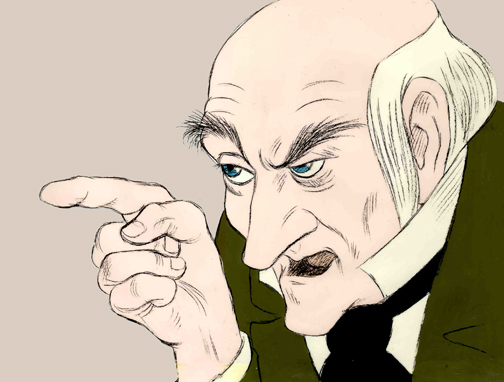 "God bless us every one!" said Tiny Tim, the last of all.
Commentary &UPA 24 Dec 2005 09:26 am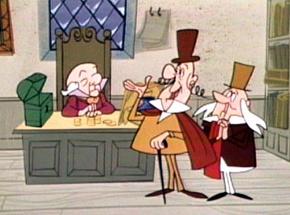 Follow up to yesterday's post:
Mr. Magoo's Christmas Carol will air today at noon on the Cartoon Network.
Good thing I have TiVo . . . wait I don't, but I do have a copy of the dvd in my studio . . . I'll bring it home to watch tonight for Christmas Eve.
Animation &Commentary &Hubley 24 Dec 2005 08:47 am
Whenever I feel a bit dull creatively, I force myself to think about a Hubley film or two, and that often helps. I worked with the Hubleys for a number of my impressionable, early years (I had found them as film makers much earlier – I was 16). Oddly the films done before I worked with the duo are more inspiring to me.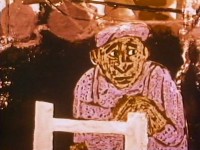 A site which helps revitalize some of my memories of their films is: Independent Spirits . It was developed in conjunction with a documentary film, also titled Independent Spirits, by director Sybil DelGaudio & producer Patty Wineapple. All of the work of the Hubleys is featured. Though the site is a bit outdated, it does offer lots of accurate information and stills. It also gives information about the documentary.