Category ArchiveSteve Fisher
Photos &Steve Fisher 09 Jun 2013 05:28 am
Steve Fisher sent me a couple of packs of photos of life in Mount Olivet Cemetery in Queens, NY. The pictures were an automatic for me, and I'm glad to present them here.
A bit of history:
Mount Olivet Cemetery was incorporated in 1850 under the Rural Cemetery Association Act of 1847 as a nongovernmental supervision, non-religious and private non-sectarian cemetery. The original restriction of having mostly Espicopal Church services was repealed in 1851.

The cemetery was designed as a "Garden Cemetery" with winding roads and many horticultural specimens. Space was allotted in and around most family lots to allow for landscape planting and a vast variety of trees and shrubs that have been planted. The cemetery has a regular tree and shrub pruning program and plants trees to make up for those lost due to storms, insect or disease damage.
Thank you, Steve, for sharing the pictures.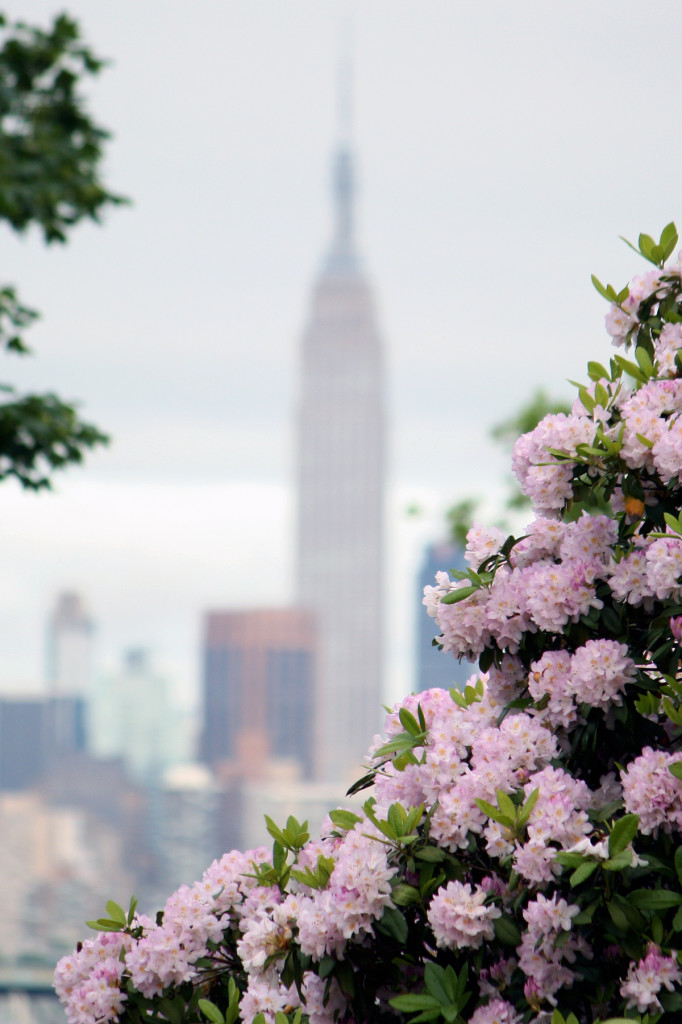 1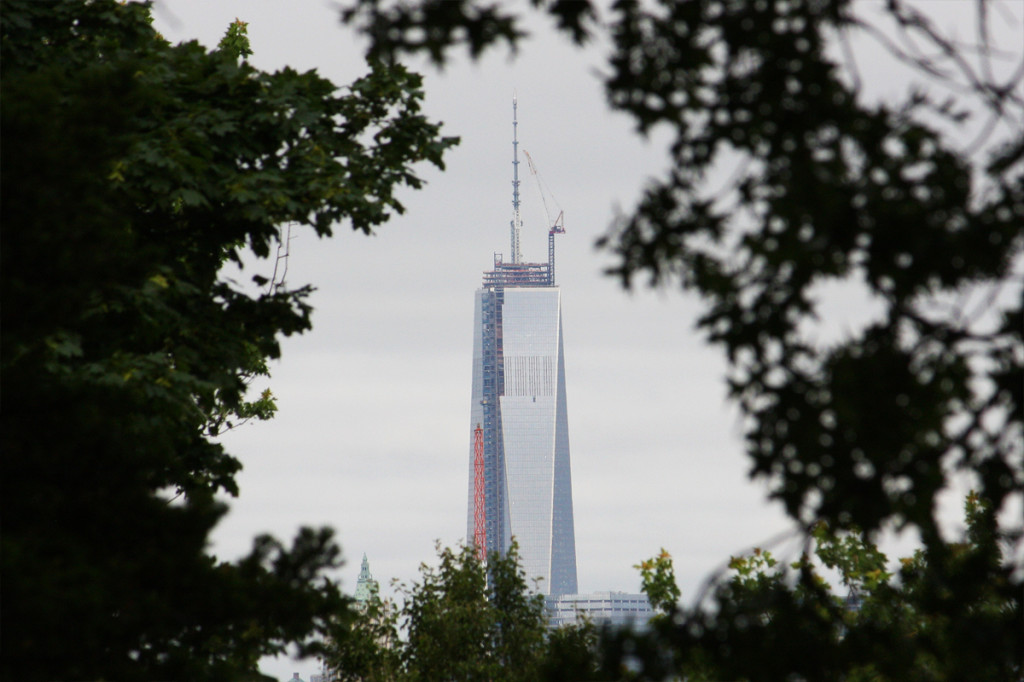 2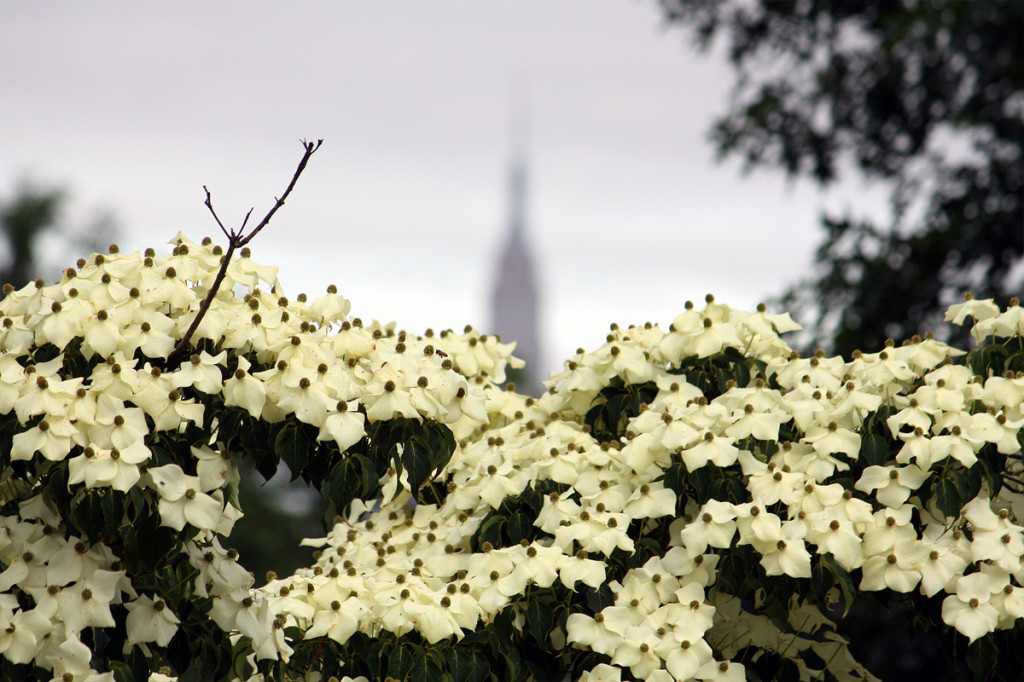 3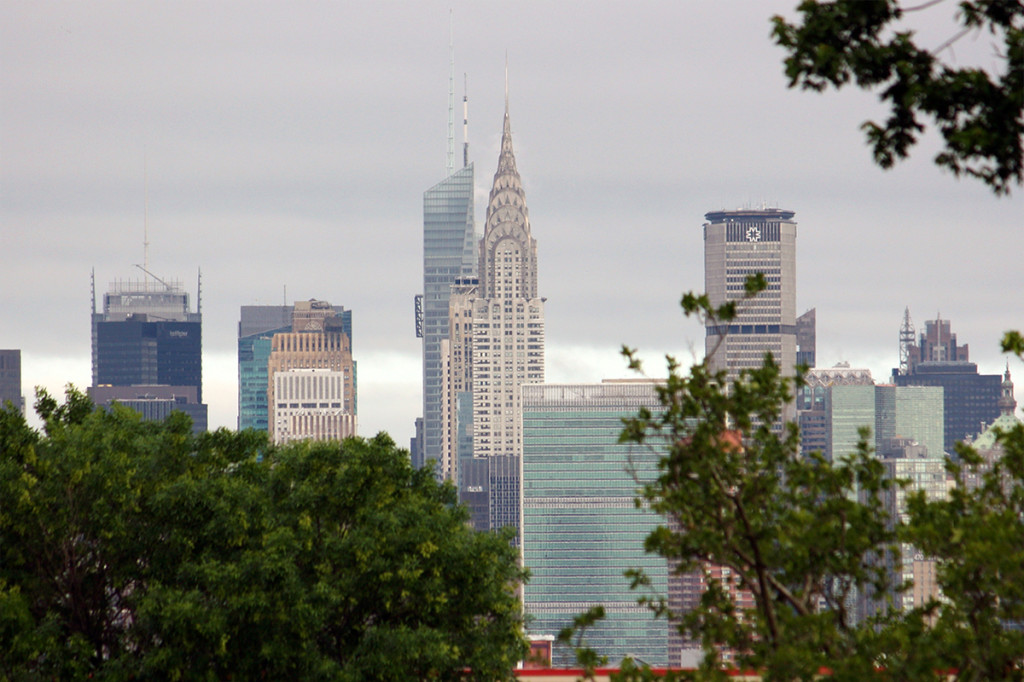 4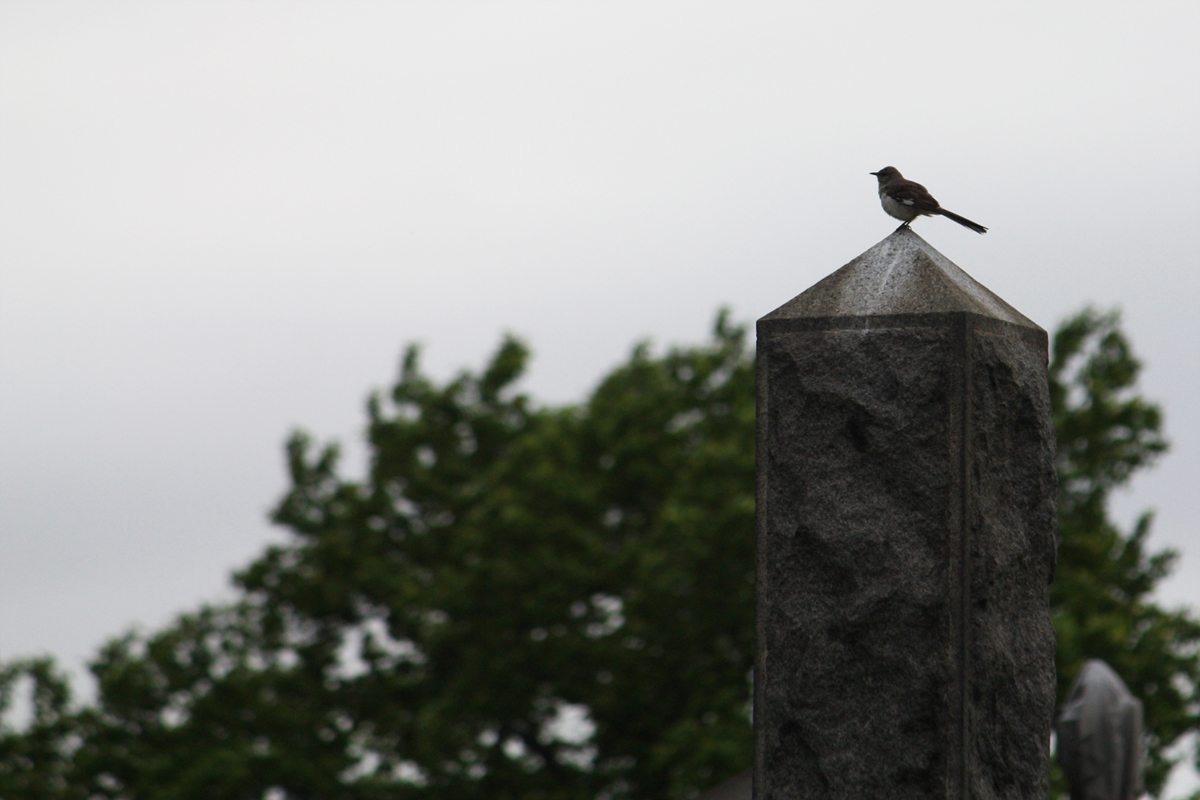 5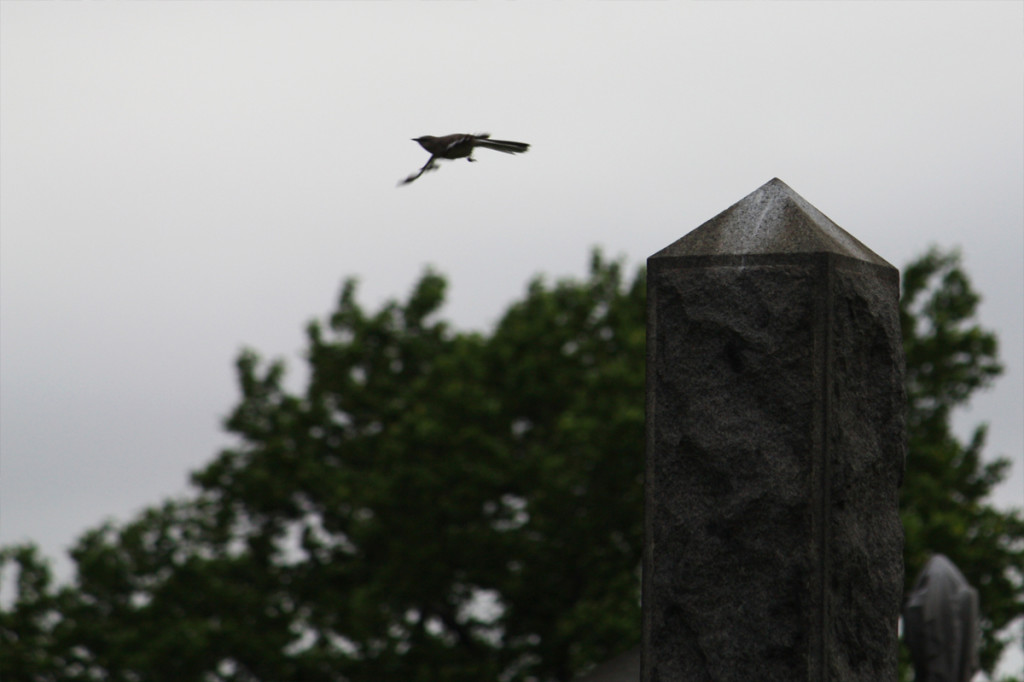 6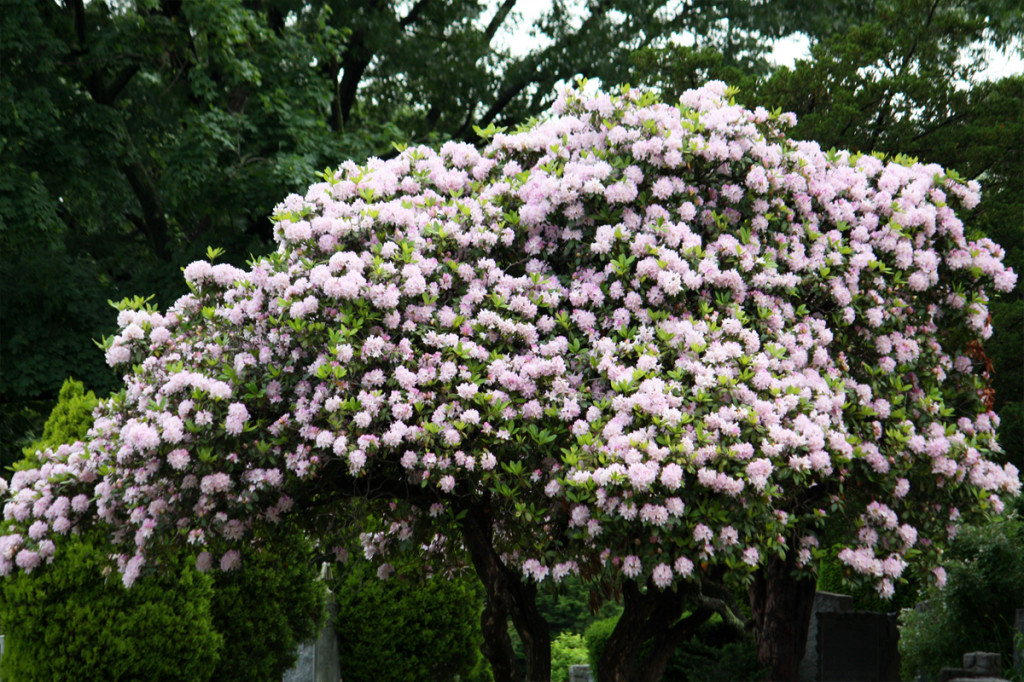 7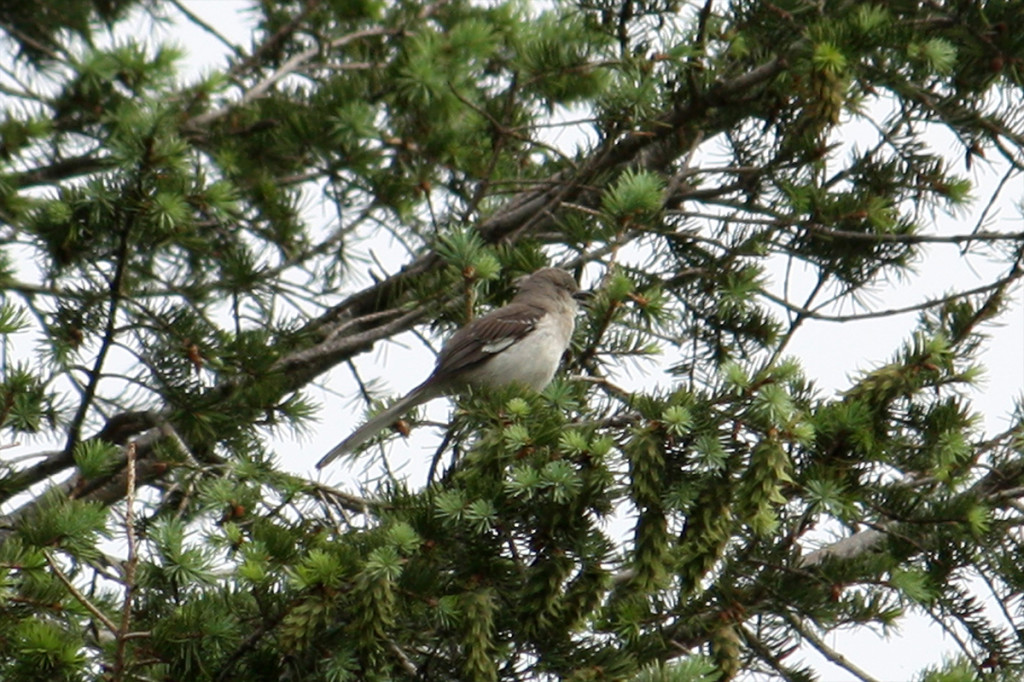 8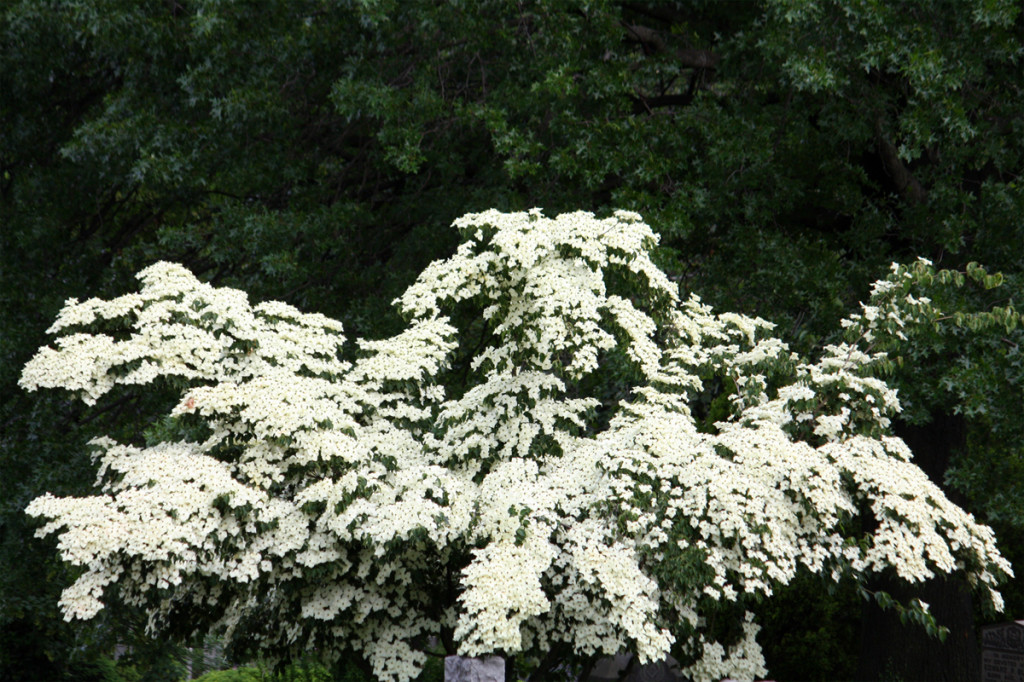 9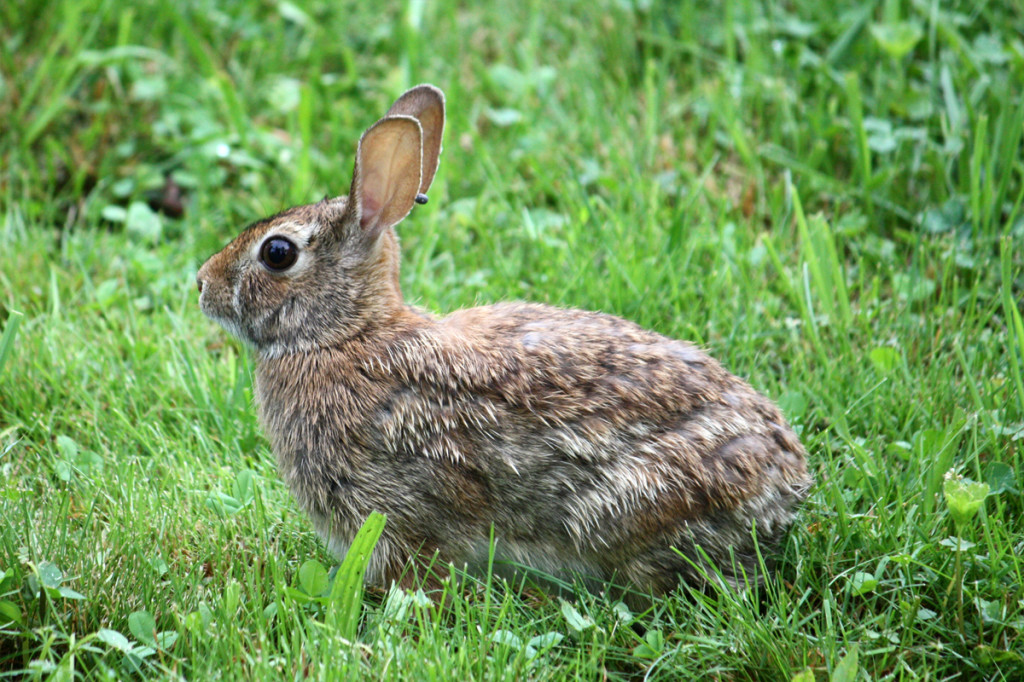 10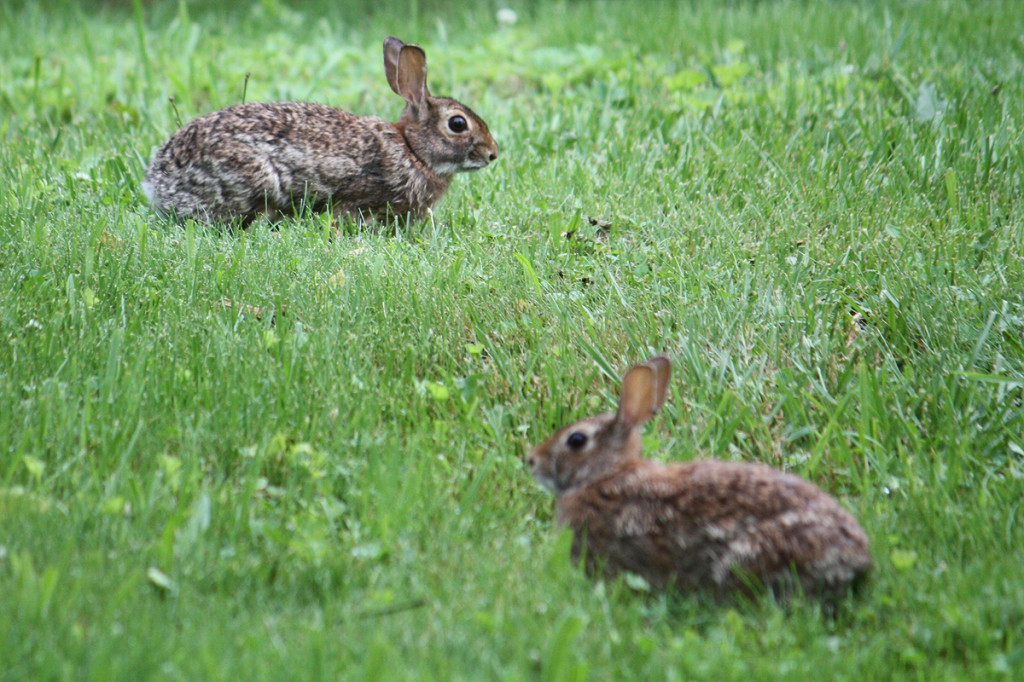 11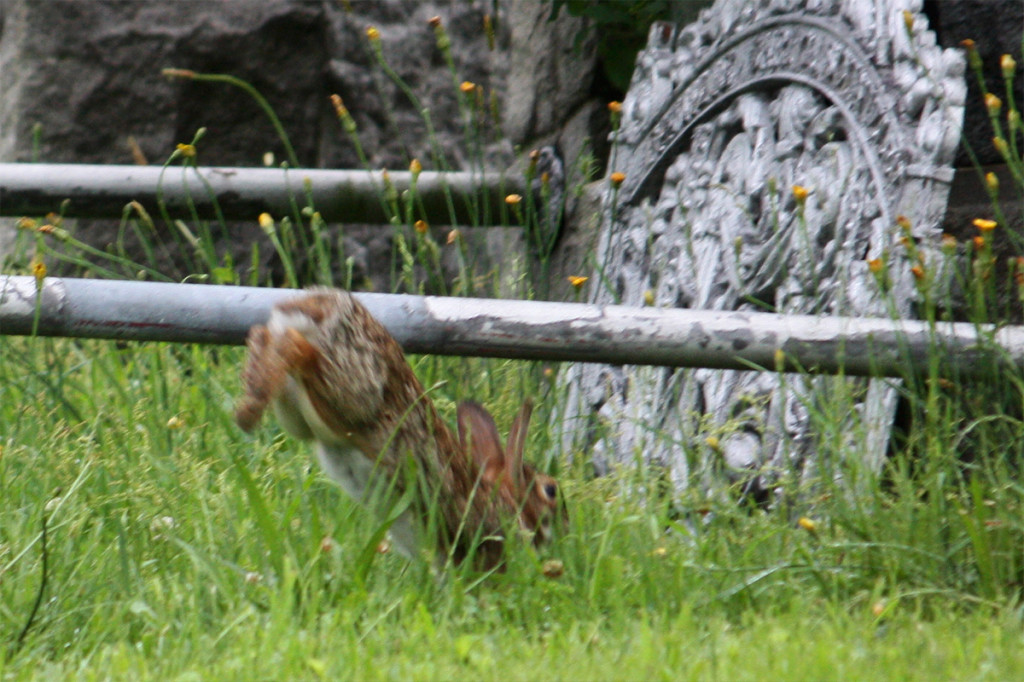 12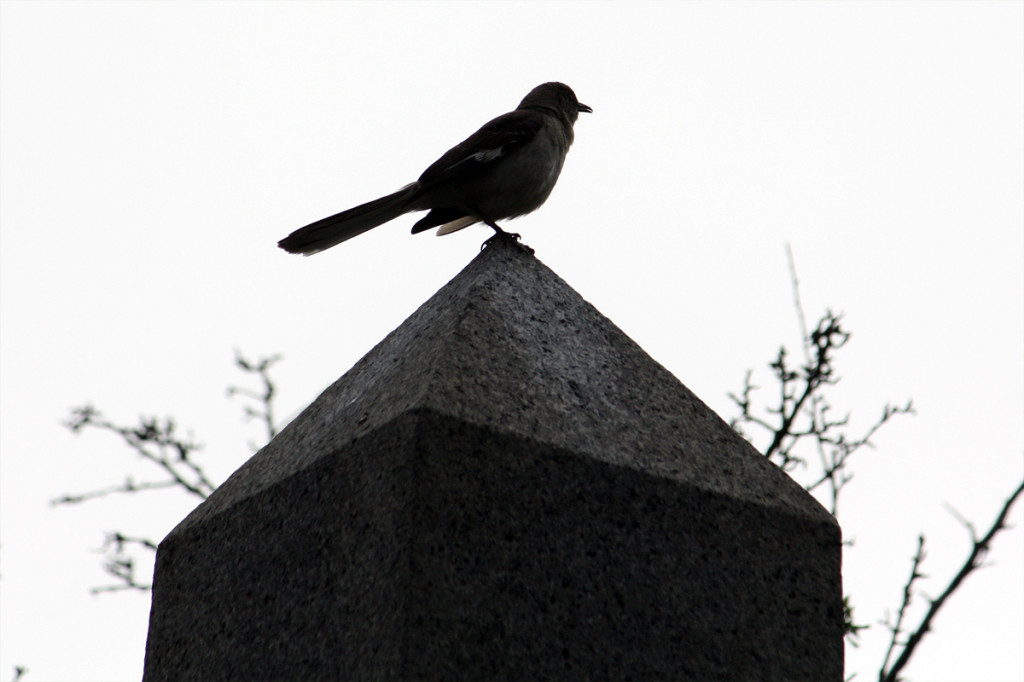 13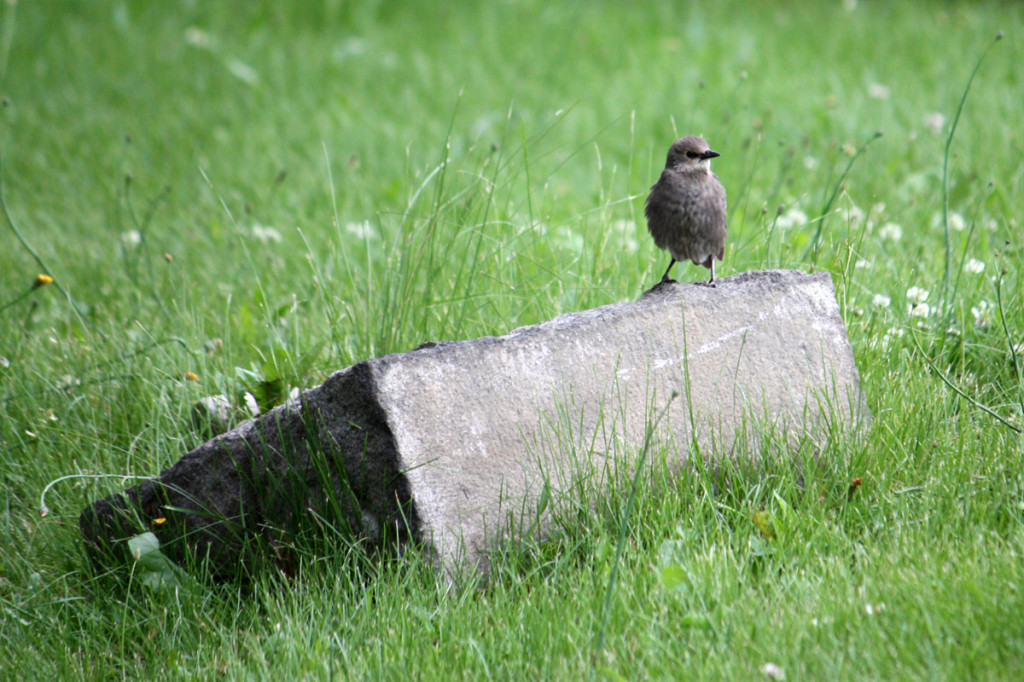 14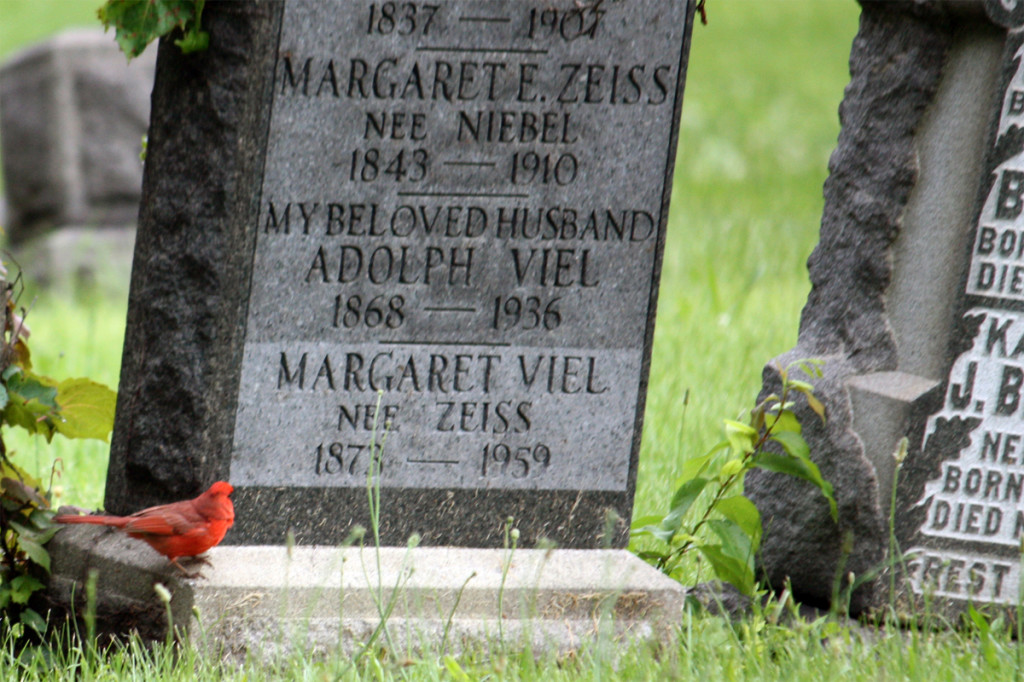 15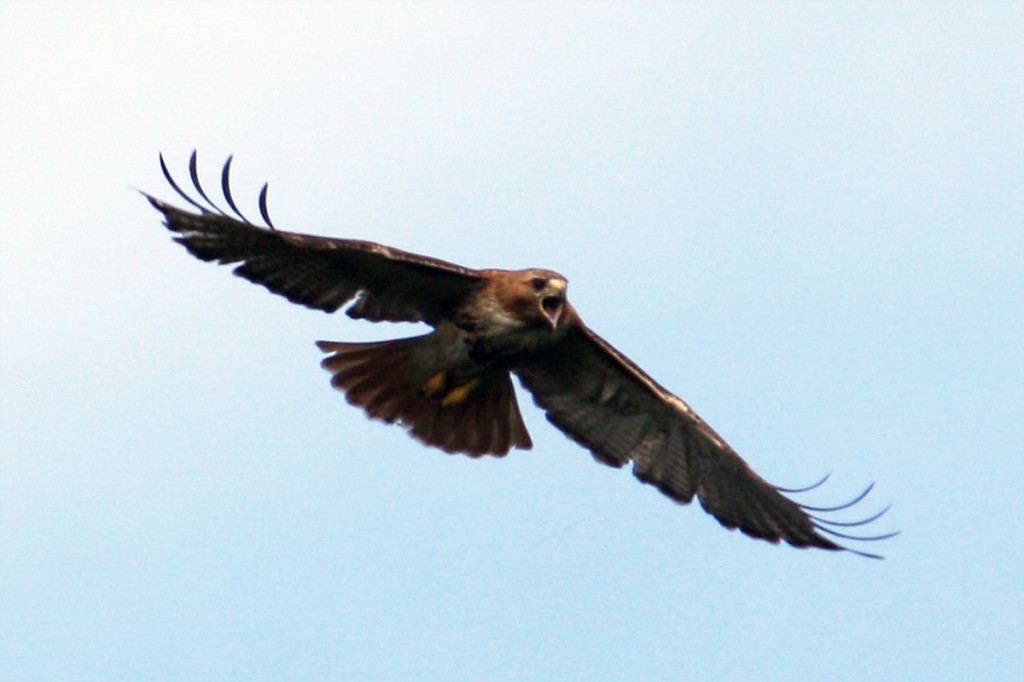 16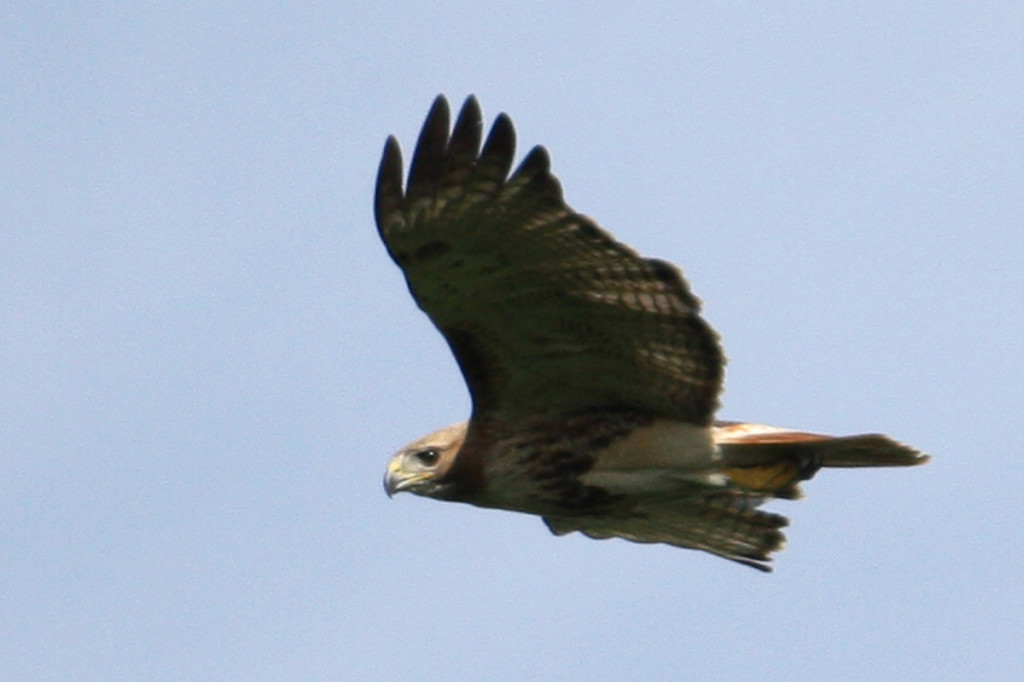 17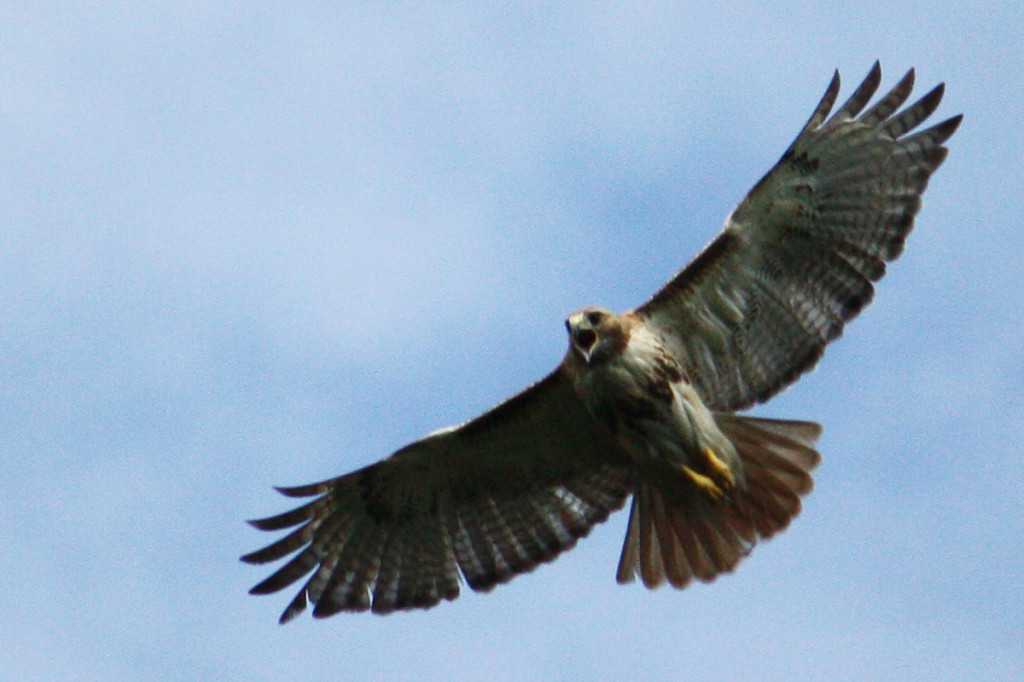 18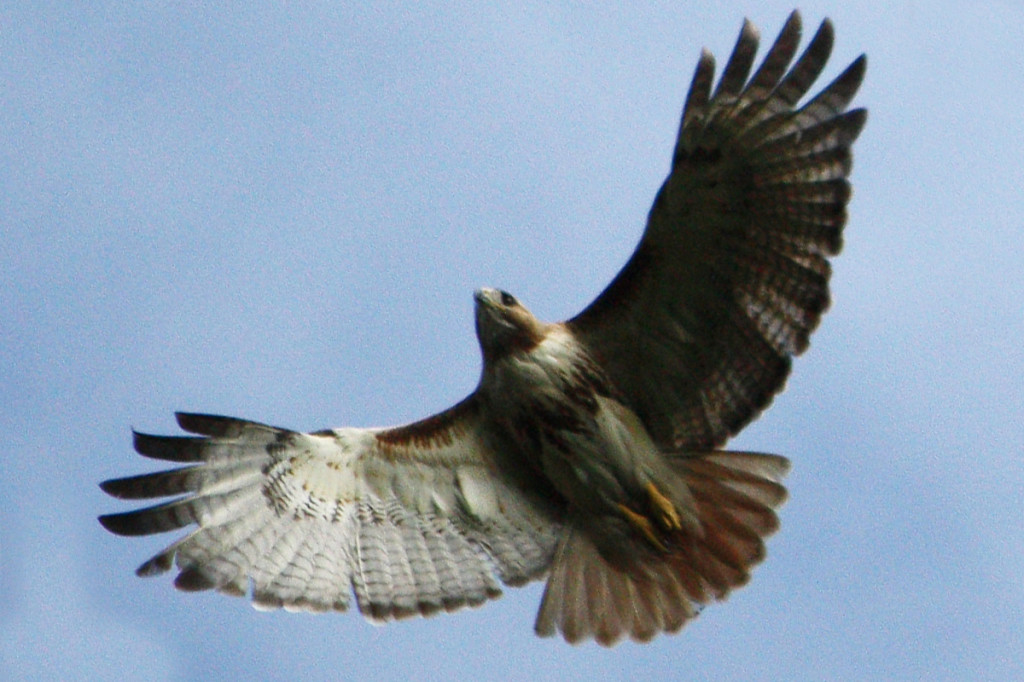 19

Photos &Steve Fisher 26 May 2013 04:40 am
Steve Fisher explores three churches and a synagogue. We get to view the results with him. Steve writes the rest of this post:
As part of the New York Landmarks Conservancy's "Sacred Sites" weekend, celebrating landmark religious structures, I visited St Bartholomew's Church on Park Avenue and 51st street. While I had seen the imposing building many times over the years, I'd never been inside. Its Byzantine design is unlike any church interior I've ever seen.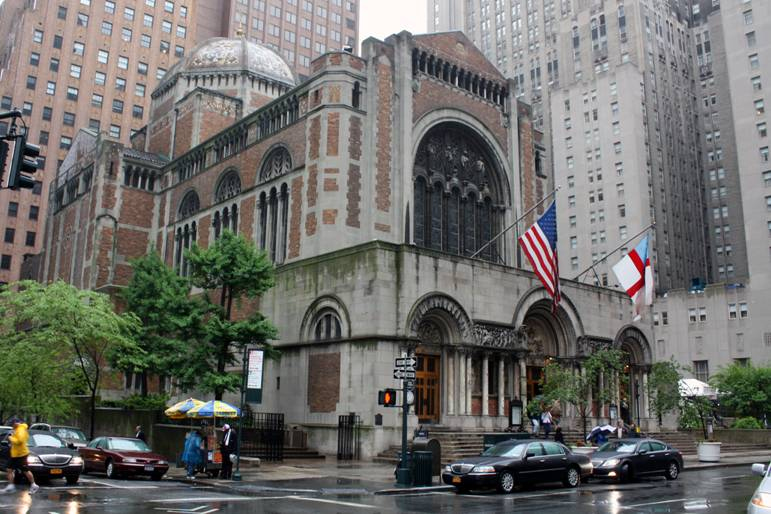 1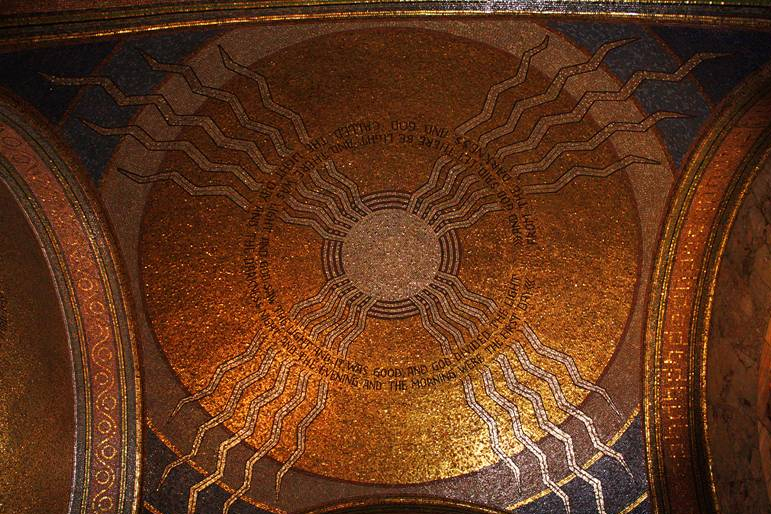 2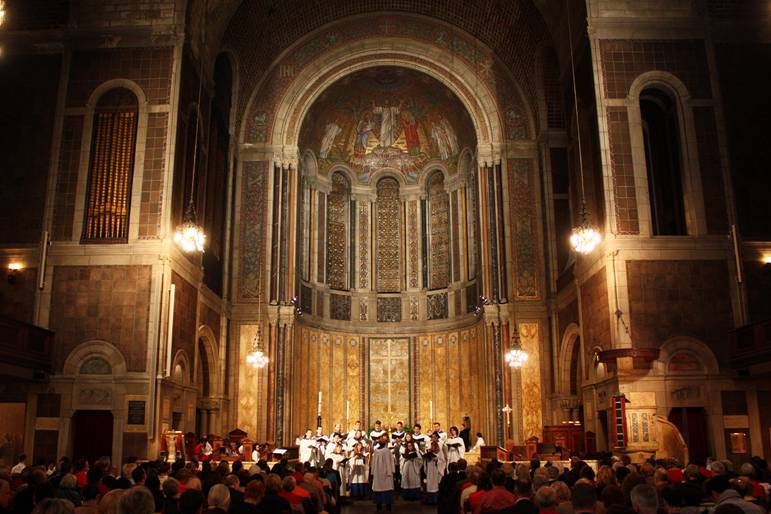 3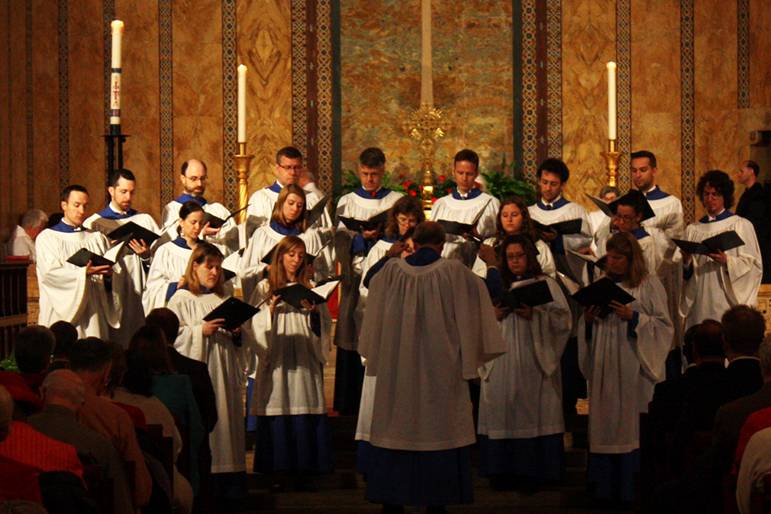 4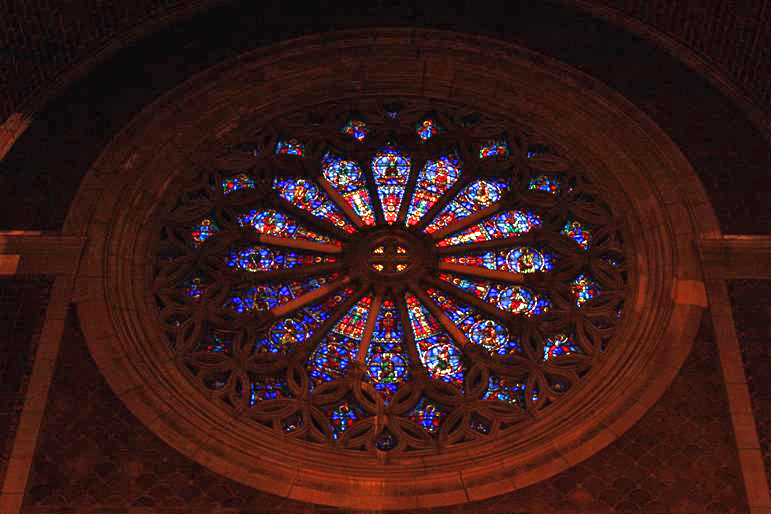 5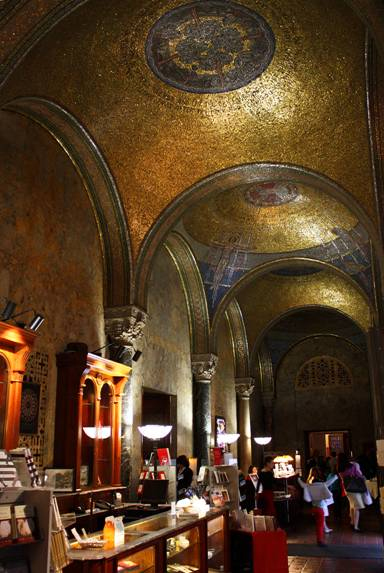 6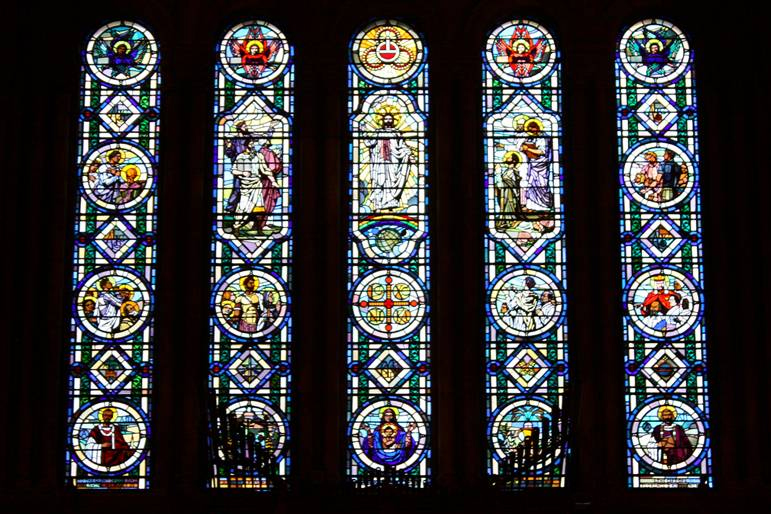 7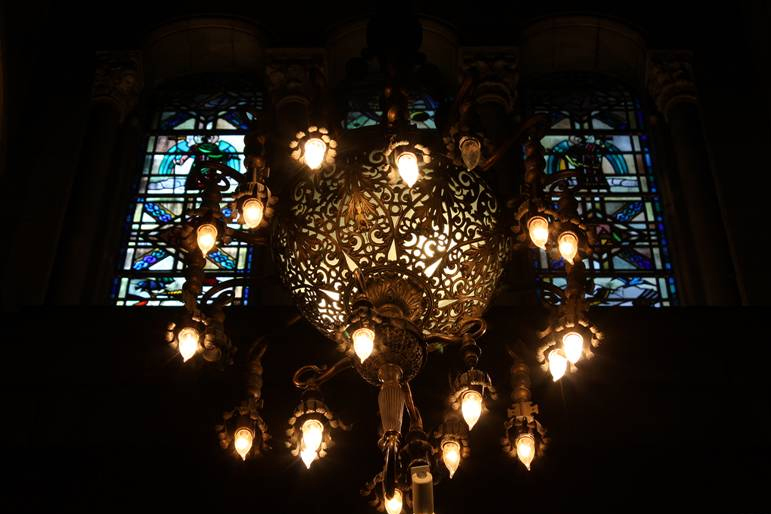 8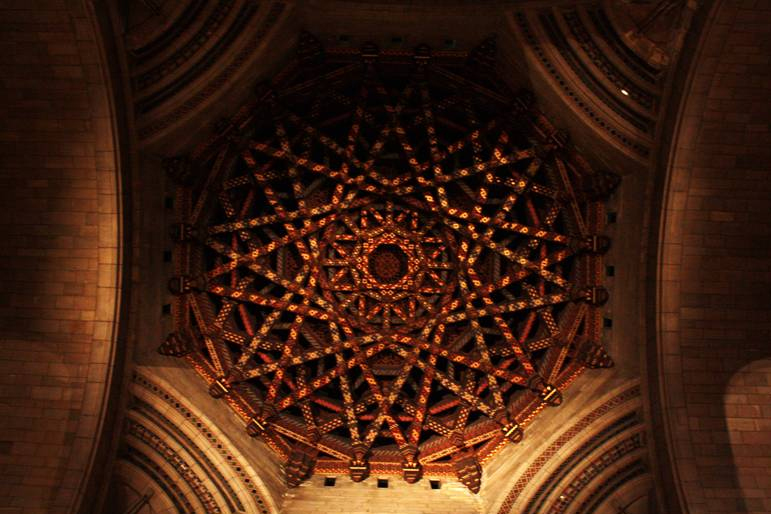 9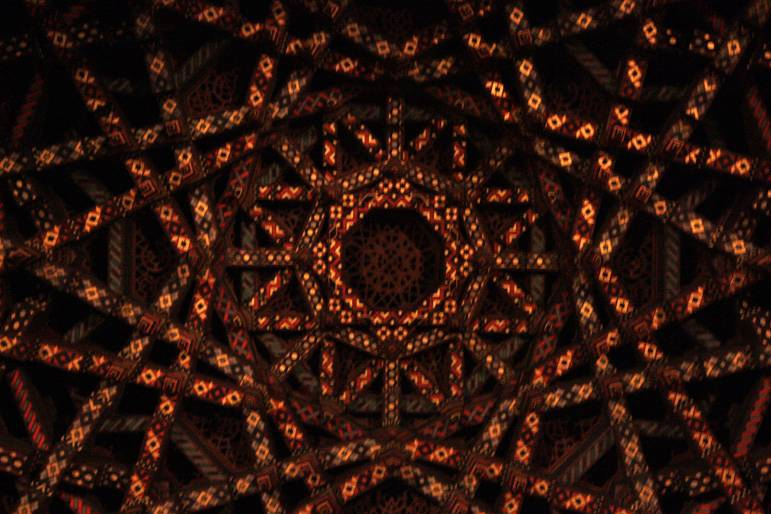 10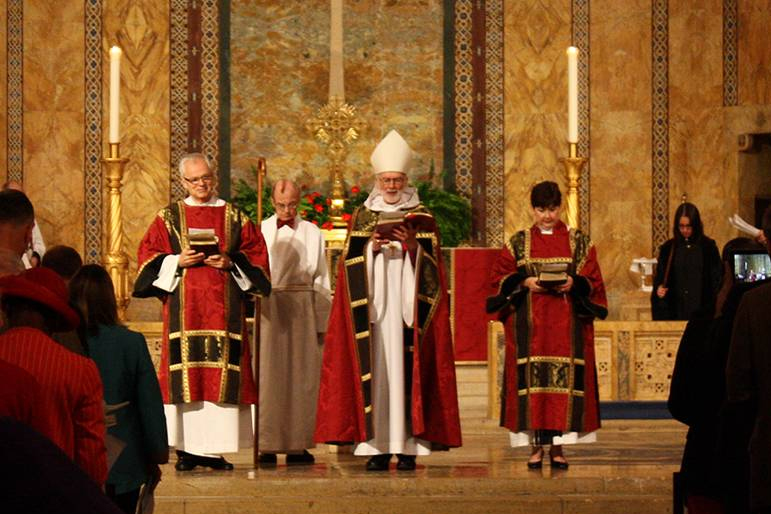 11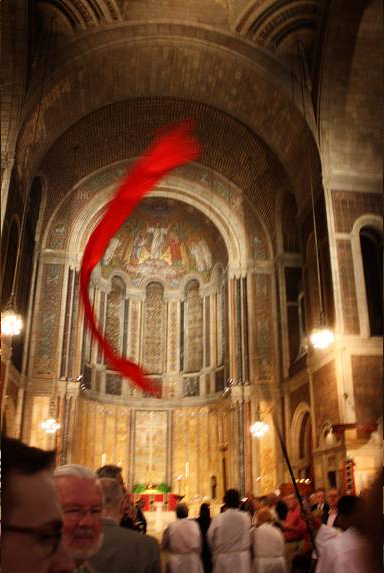 12

I also visited St Matthias Church in Ridgewood, Queens as part of the New York Landmarks Conservancy's "Sacred Sites" weekend. The weather was not conducive to traipsing around outside, and it was not especially impressive anyway. But then the surprise came when I entered the building. Wow! Yet another discovery that had been virtually in my backyard without my ever knowing it existed.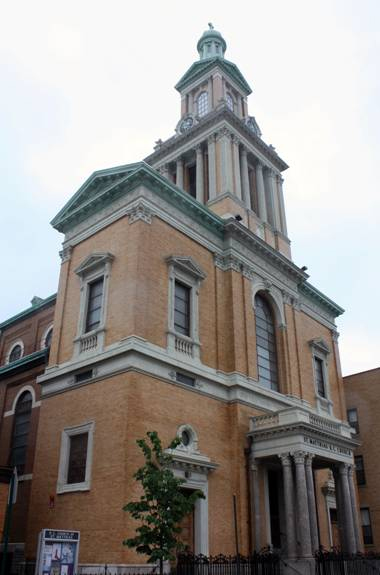 1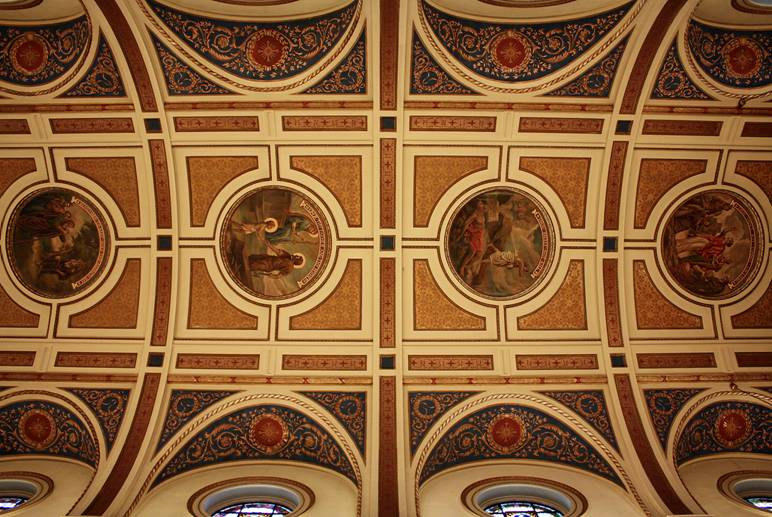 2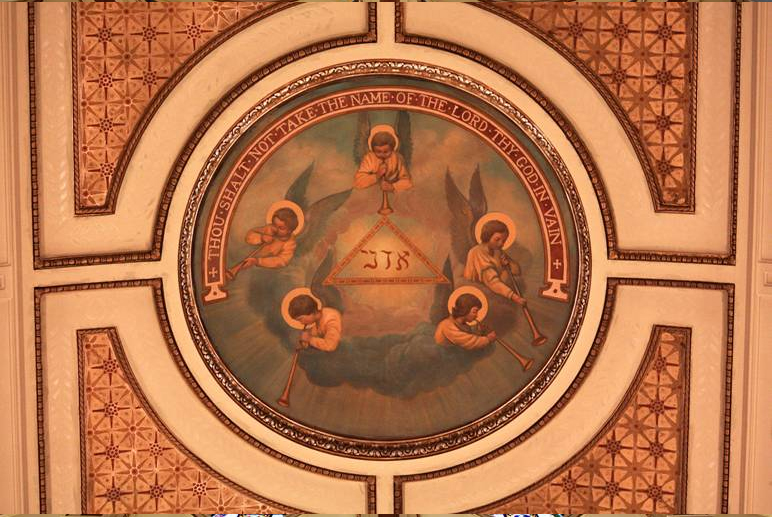 3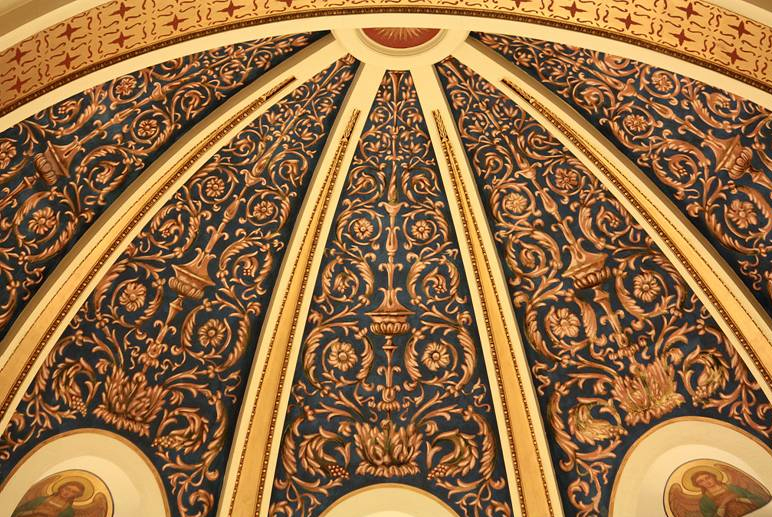 4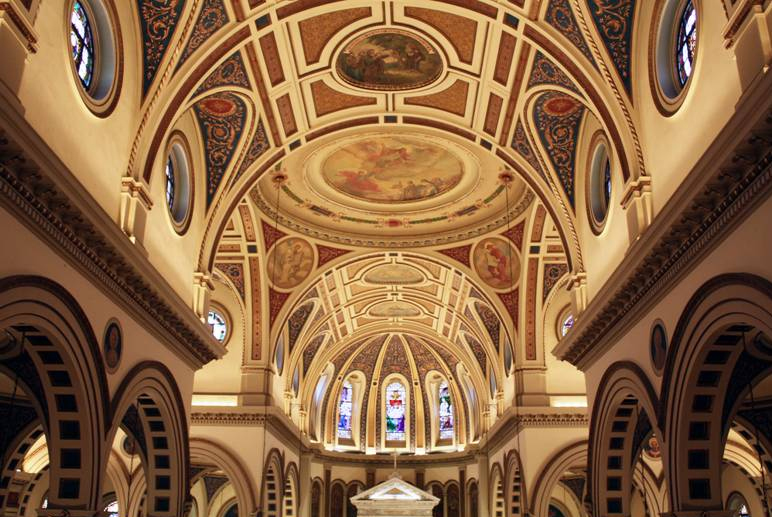 5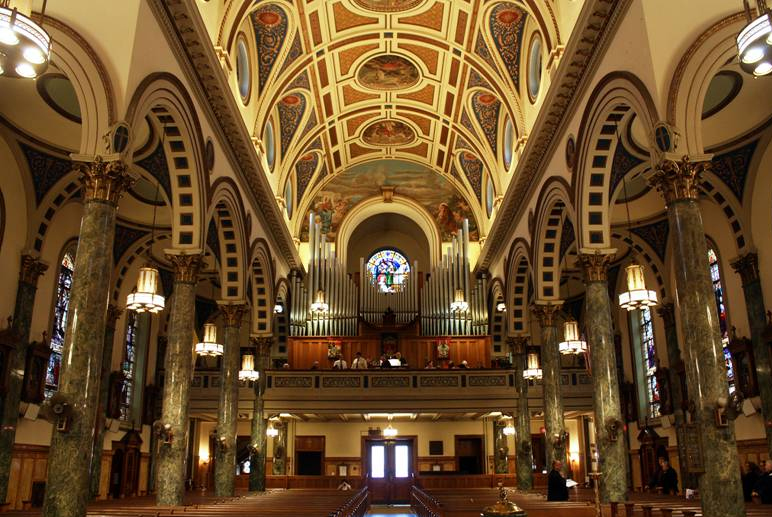 6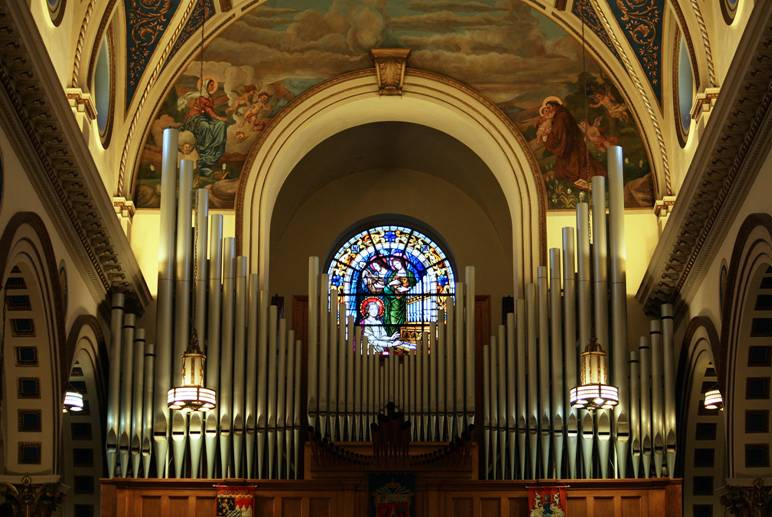 7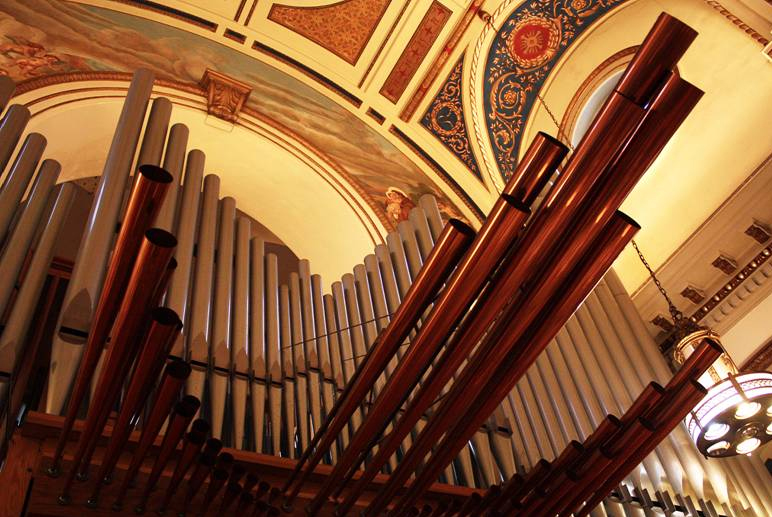 8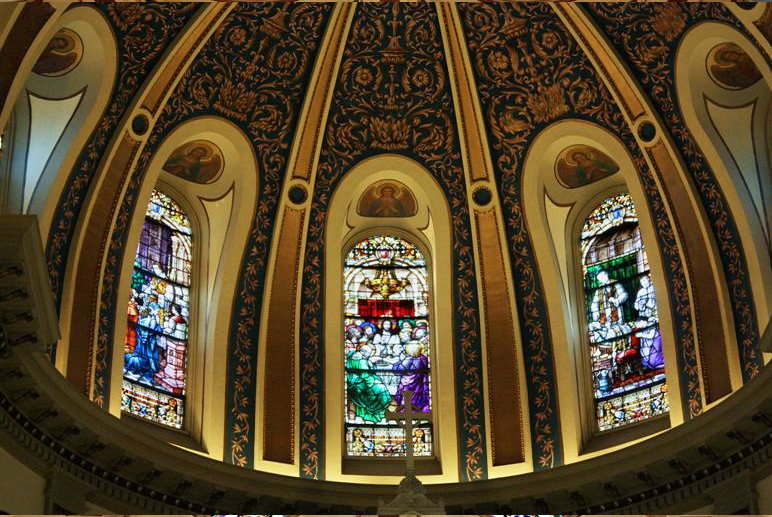 9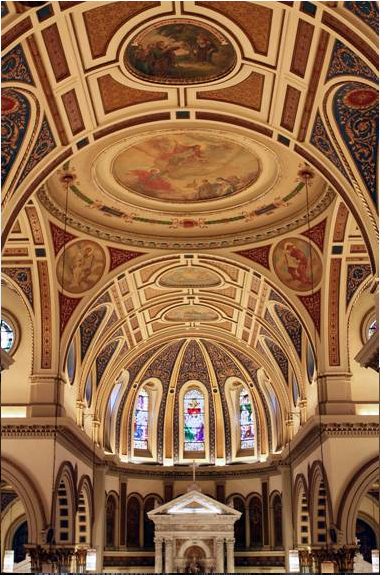 10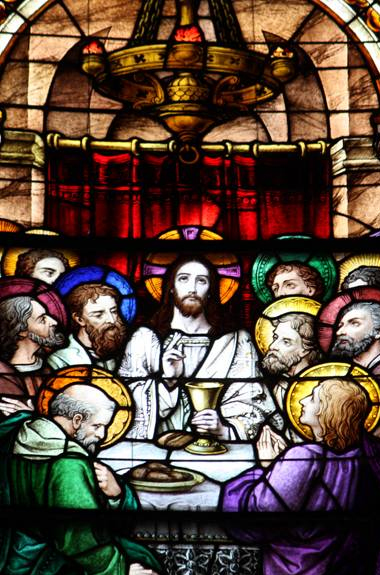 11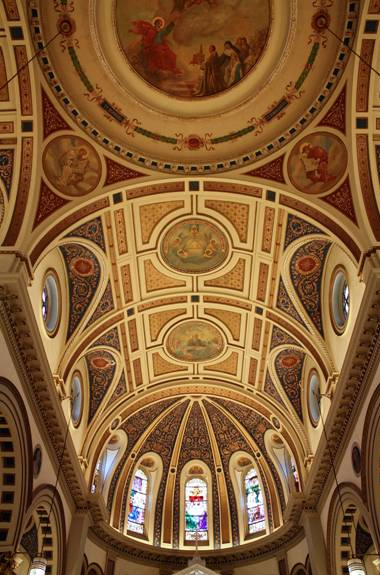 12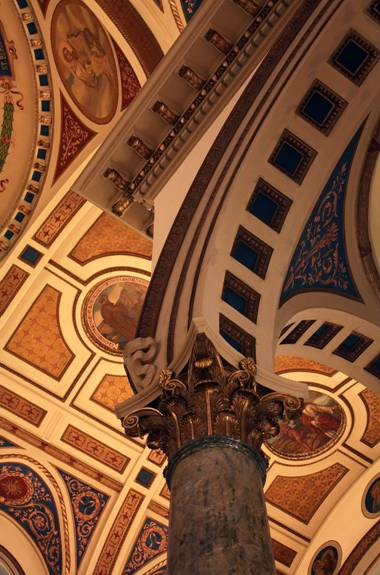 13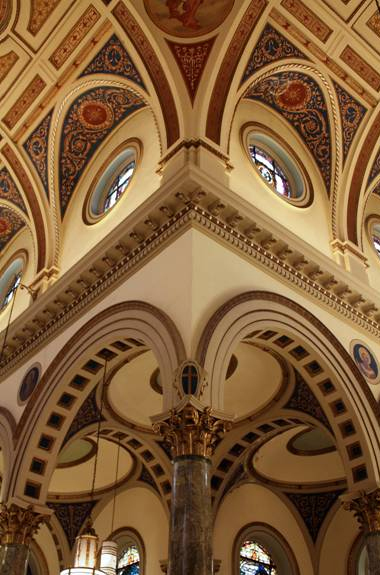 14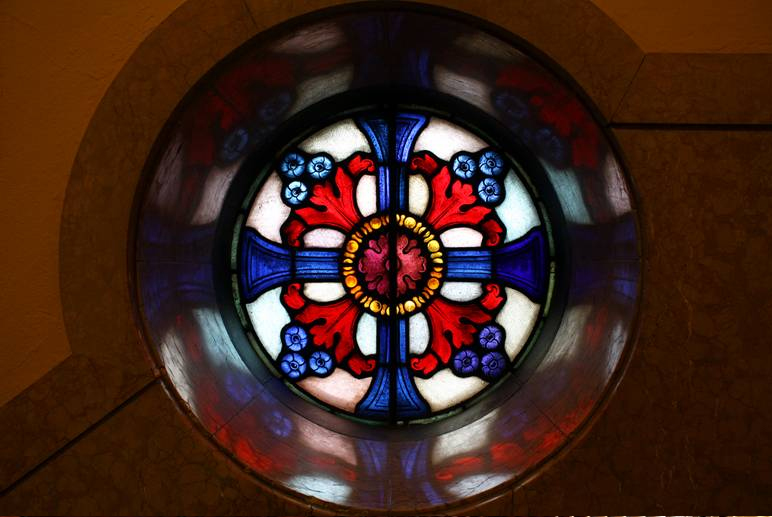 15

Behind the St Matthews Church in Woodhaven, Queens is a landmarked cemetery, the Wyckoff-Snediker Family Cemetery. The church is currently being renovated. The cemetery is overgrown and neglected and not likely to be cleaned up before the renovation is completed.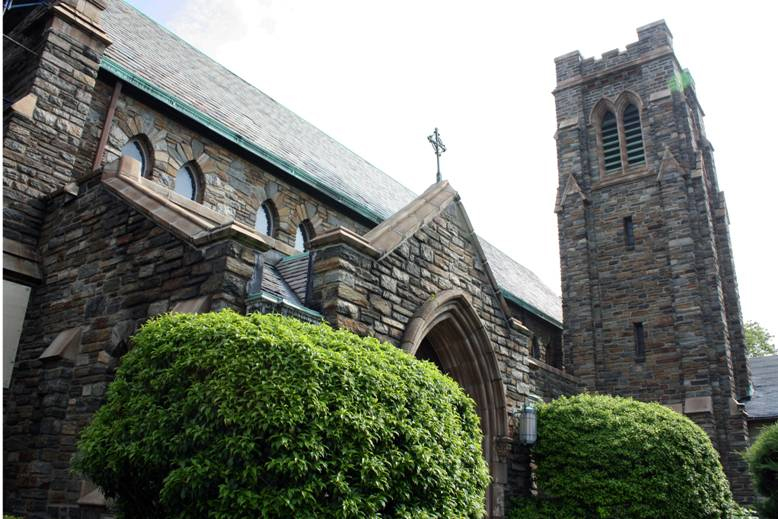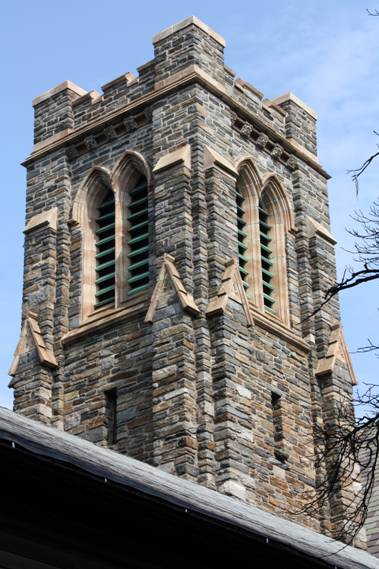 2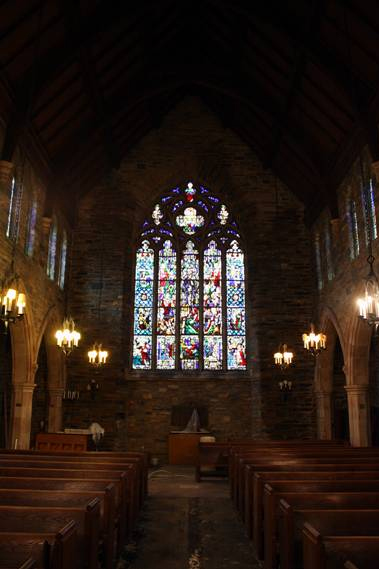 3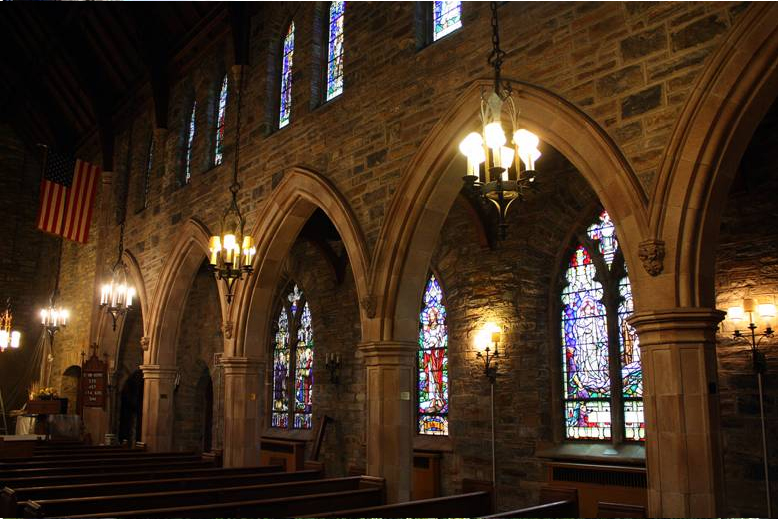 4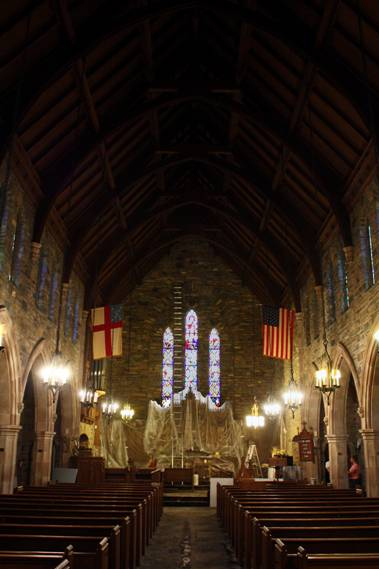 5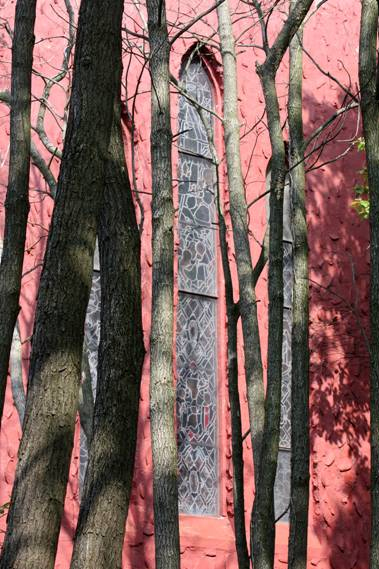 6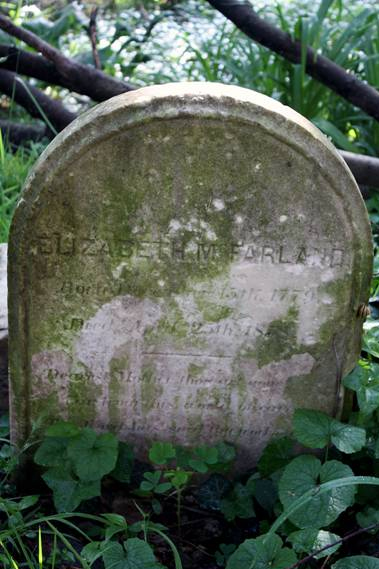 7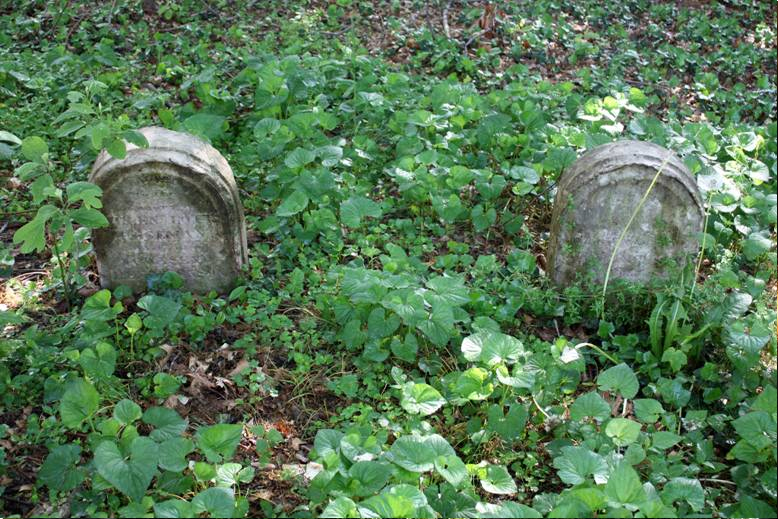 8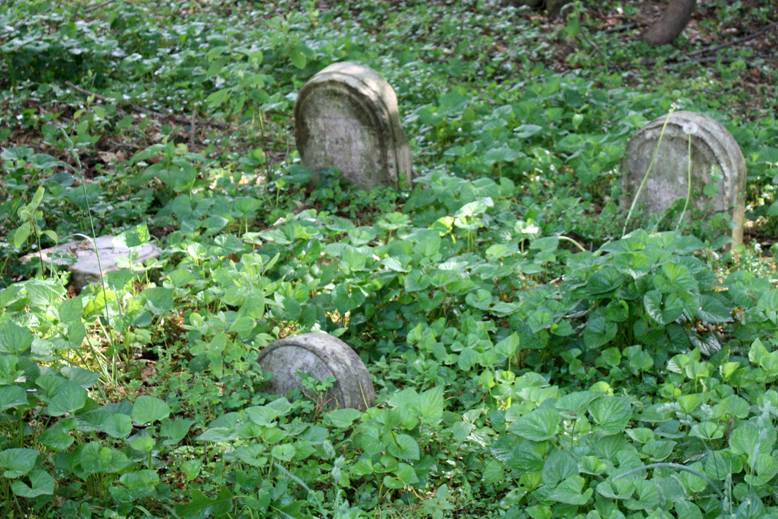 9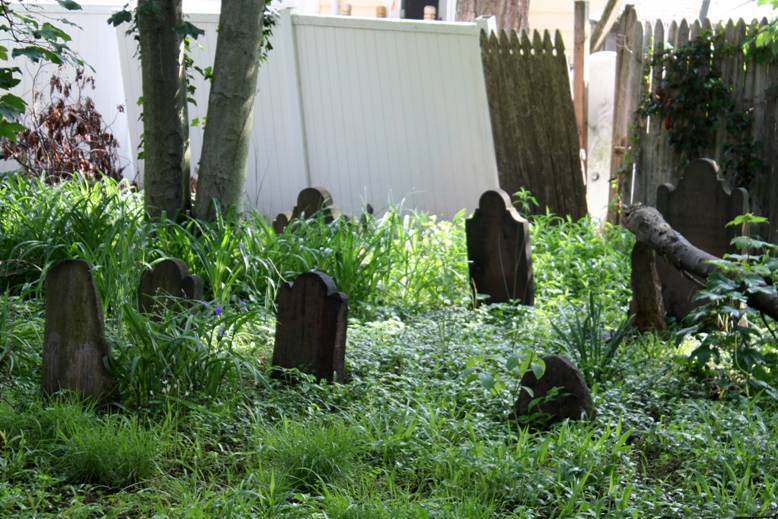 10

I also had a chance to visit the Tifereth Israel Synagogue in Corona, Queens [the oldest in the borough]. I went today since I was certain someone would be there for sabbath services, and I could find out when I might return to photograph it, not wanting to interfere with the service. The congregants were very welcoming and even allowed me to take some photos from the balcony while the service was in progress. While the exterior of the building has been completely renovated, the interior is in much need of attention. I guess they are awaiting funding to tackle the inside.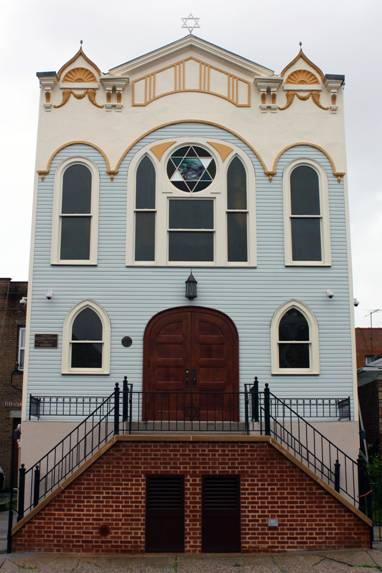 1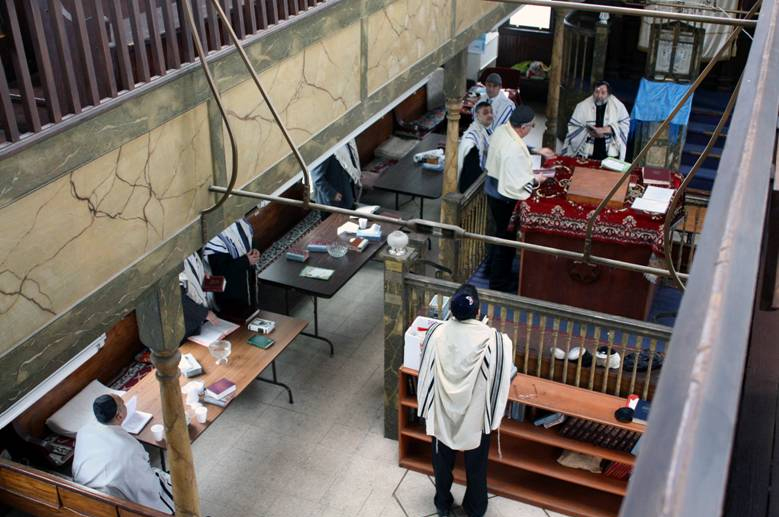 2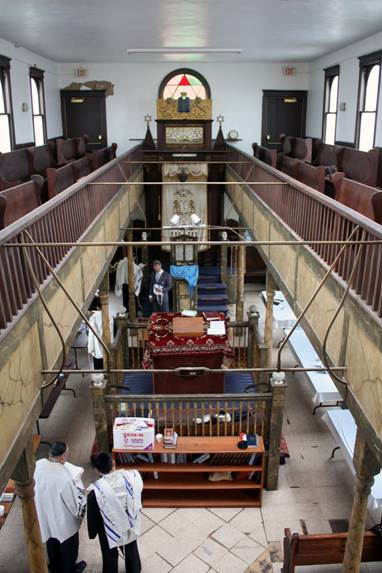 3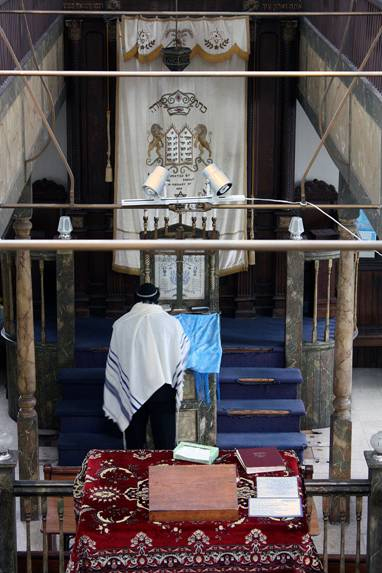 4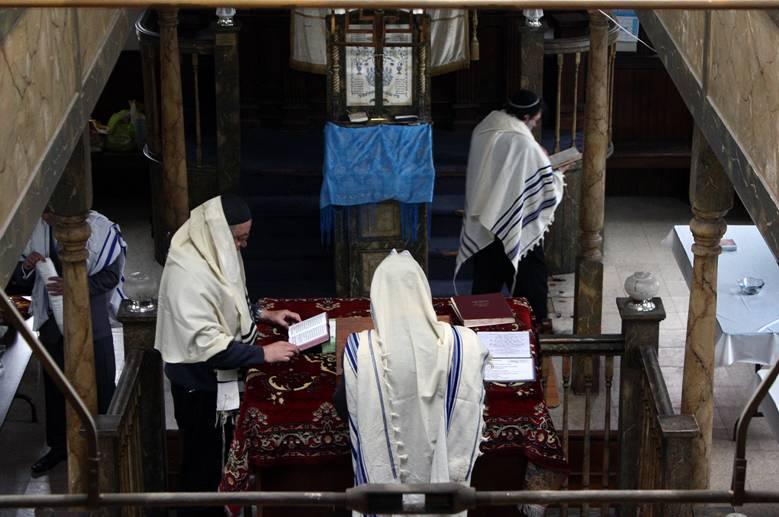 5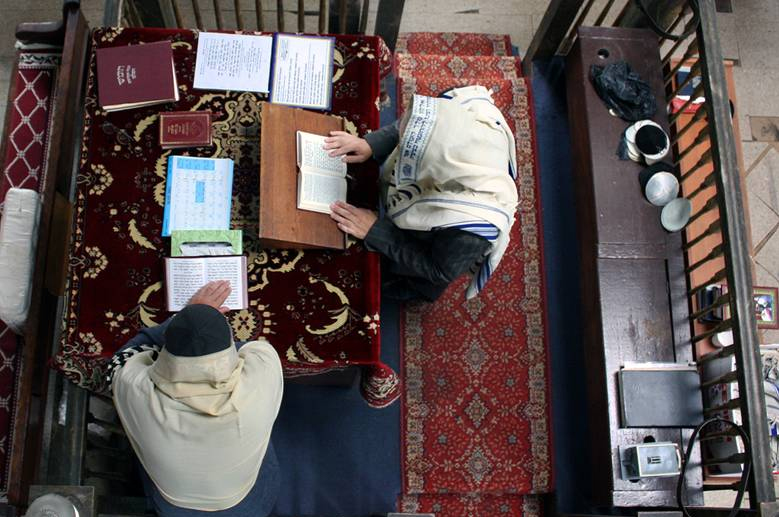 6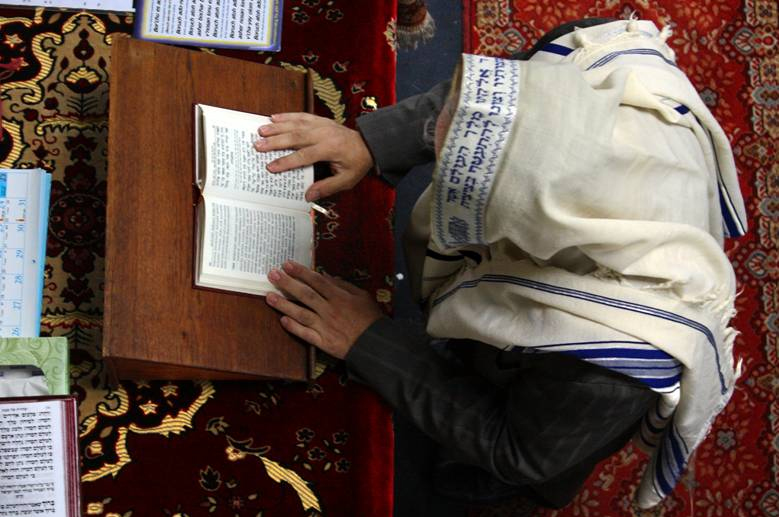 7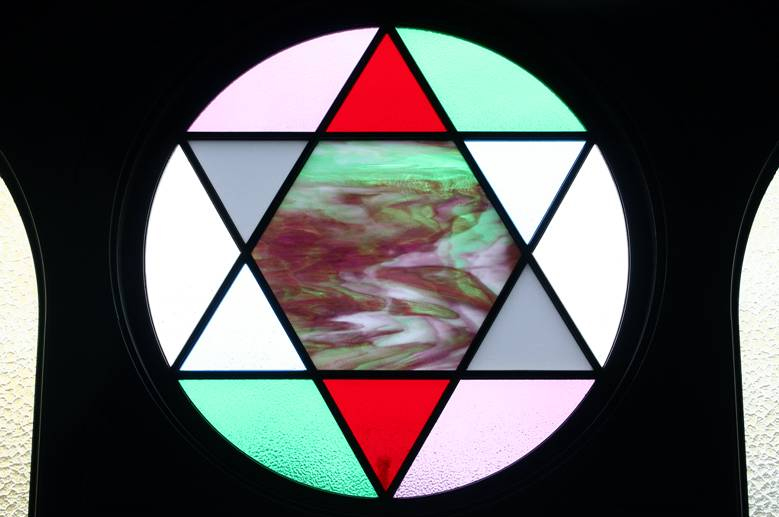 8
Photos &repeated posts &Steve Fisher 10 Feb 2013 06:34 am
New York has had another snow storm. Oh not as bad as Boston has received, but bad enough. To tell the truth, I didn't want to include pictures of snow in this week's post, but what the hell. How do you avoid it? However, I do think one snow storm isn't too different from others, and since I have one from the past from which I really like Steve Fisher's photographs, I decided to repost those images. So here they are – the ice storm February 2011.
Here they are, NY in a different light.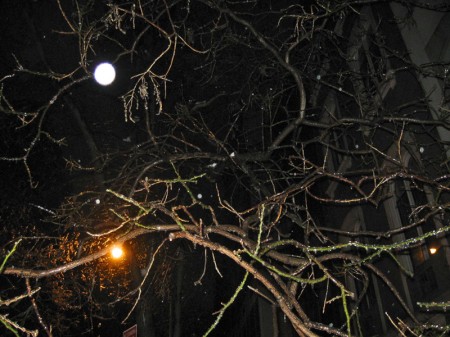 1
These first two pics were the ones I shot at 6am
but wasn't crazy about.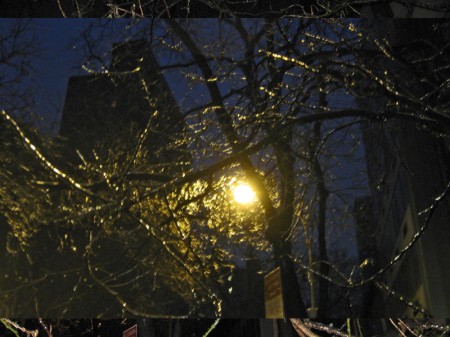 2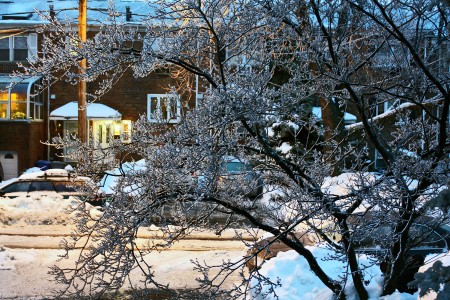 3
The rest of these are by Steve Fisher.
They're all color shots.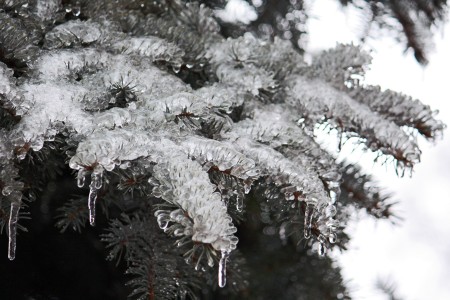 4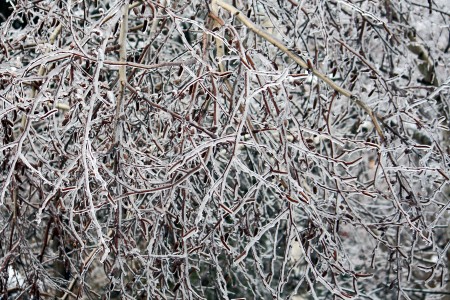 5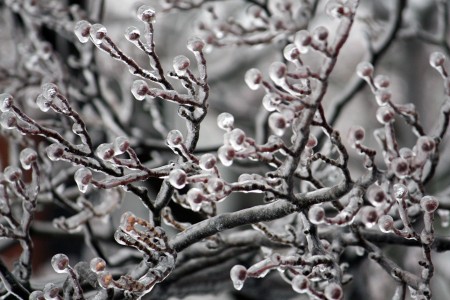 6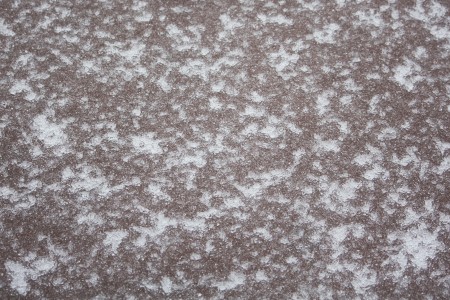 7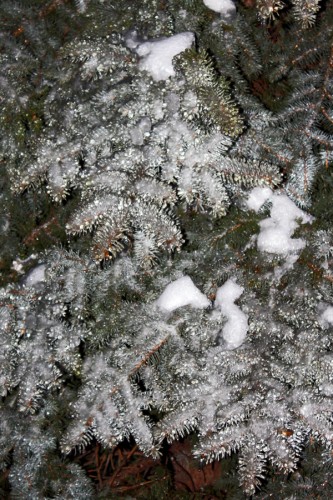 8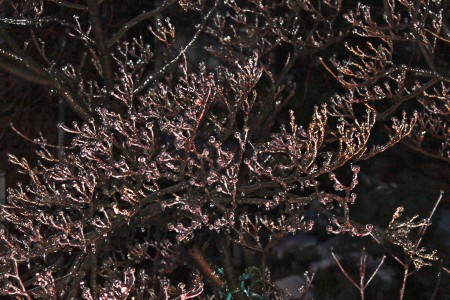 9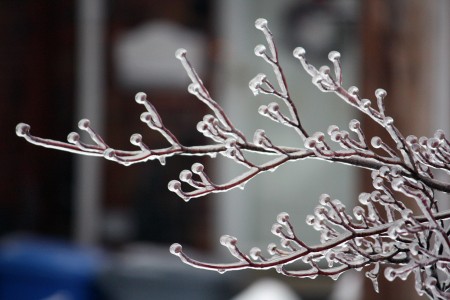 10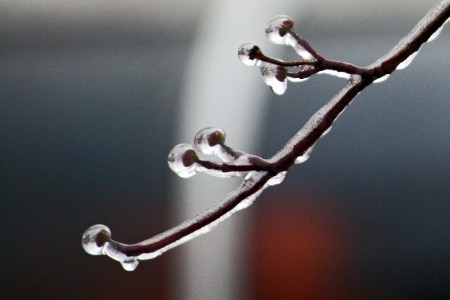 11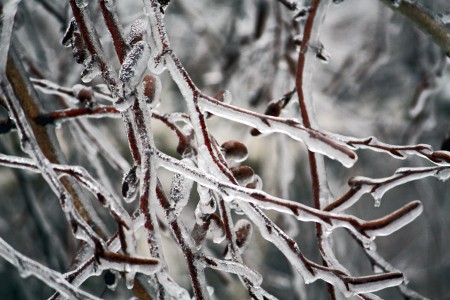 12
___________________________
- It's a couple of days later. The weather has gotten a bit warmer by Saturday, and another smaller snow dusting is expected. I decided to walk to the studio at 6:30am and figure out how to use my camera-phone thing. I've had it for two months and haven't really figured out the machine. So here are some pictures. Note that a light hail was falling throughout the two mile trek.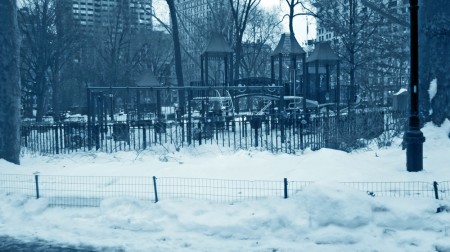 1
First off I walk through Madison Square Park.
I haven't been here since Christmas, the first big snowfall.
I mistakenly had left the B&W feature setting on the camera.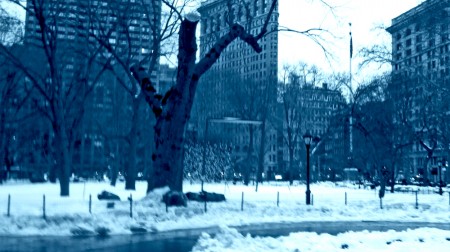 2
This tree looks to be dead. They've cut off a lot of it.
(See the logs on the ground.) Masses of squirrels are
climbing into the hole at the top of it.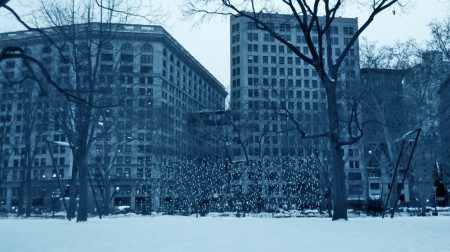 3
This is that light "Art-piece" I featured last year.
The lights (you have to look for them) aren't on,
and the piece is silent.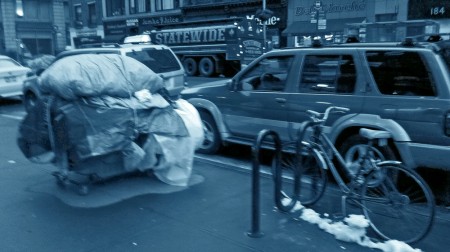 4
Then I walk down Fifth Ave. to Washington Square Park in the Village.
Some homeless person left their bin parked near a bike stand just
outside of the 23rd St. subway entrance. I guess they're keeping warm.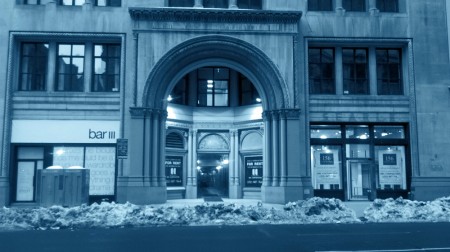 5
I almost forgot why I'd shot this photo.
If you look closely you'll see that the entire building is
"For Rent". I guess they gave up on the idea of selling it.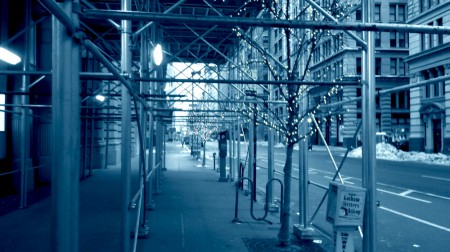 6
Are these Christmas tree lights, still hung?
They look nice (in person) under this construction tunnel.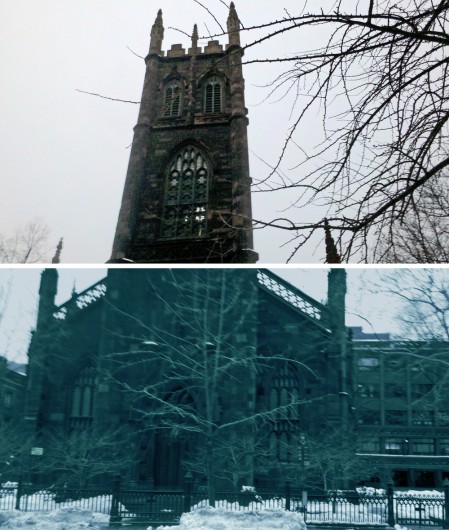 7
The First Presbeterian Church on 13th Street and Fifth Ave.
I've realized I'd been shooting in B&W.
This is the first pic in color.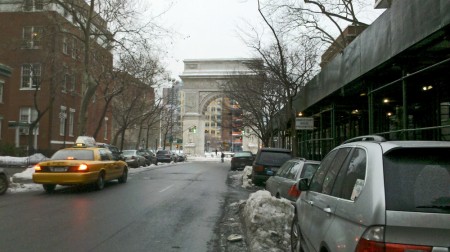 8
Here's the Arch at Washington Square Park , shot from 8th Street and Fifth Ave.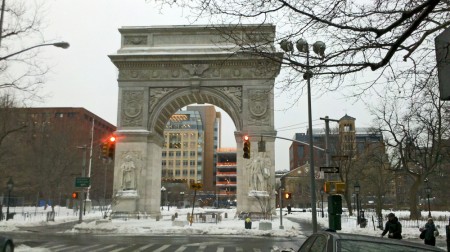 9
Here's a closer shot.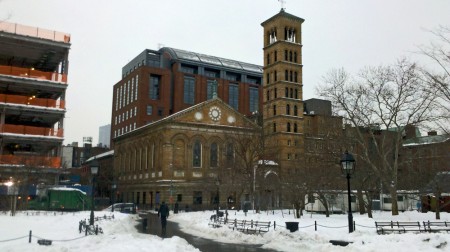 10
This is Judson Memorial Church near NYU shot from within the park.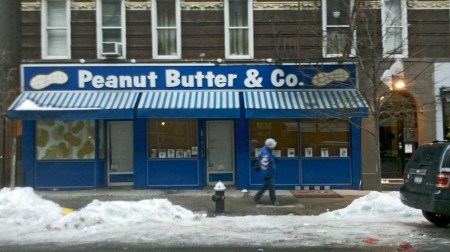 11
A sort-of famous restaurant a couple of blocks from the studio.
All they serve is PB&J hundreds of ways. I haven't been in there.
I keep PB and Jelly in the studio and my home; I love it.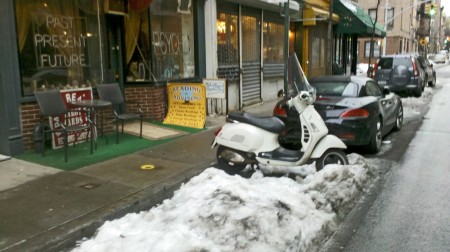 12
I turn West on Bleecker to Downing which leads me to Bedford.
"Hey ma, I can see our house from here!"
Finally, I reach the studio. The hail's getting heavier.
Daily post &Photos &Steve Fisher 27 Jan 2013 08:01 am
Steve Fisher sent me a reworking of West Side Story. Like the Broadway show, this photo essay doesn't need words to let you know what's going on. All I know is I can't let my two boys see these pictures, or they'll be furious.
Onto the pics: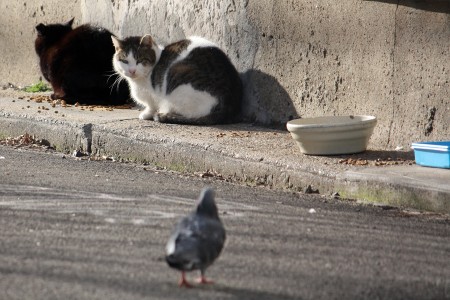 1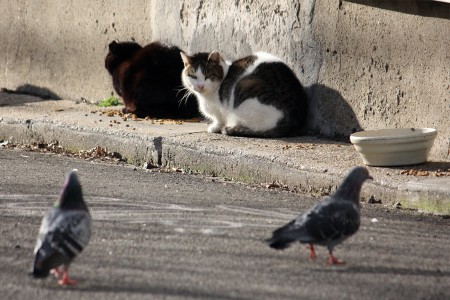 2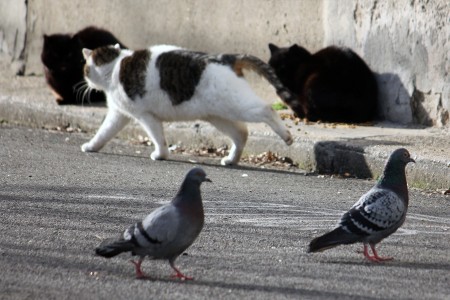 3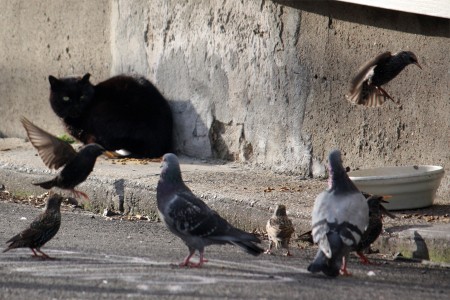 4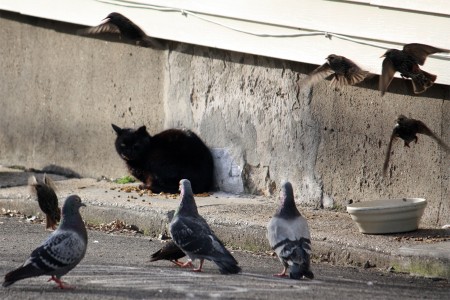 5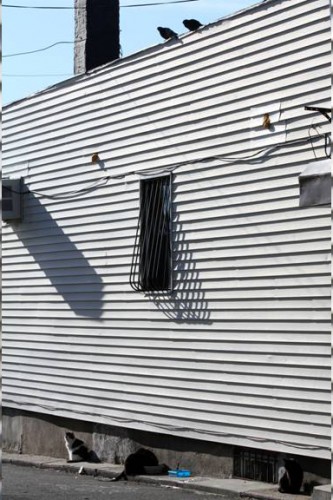 6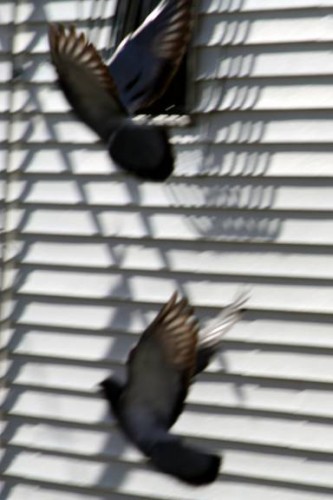 7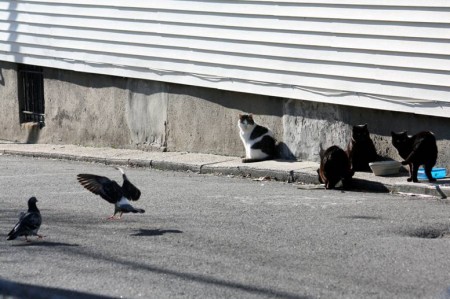 8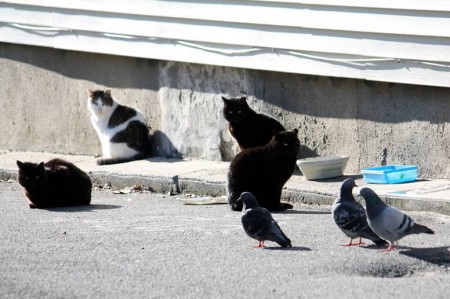 9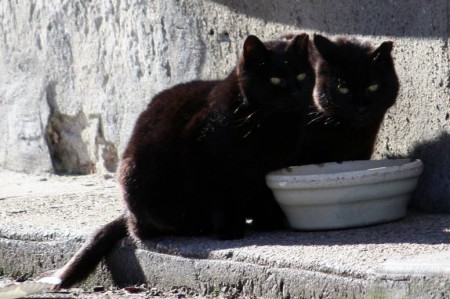 10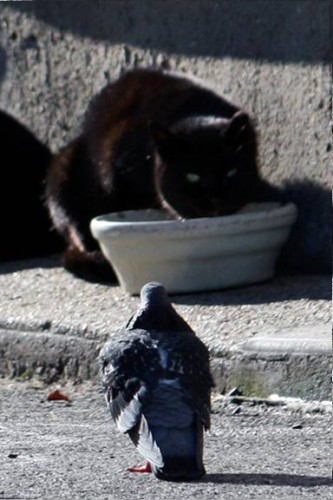 11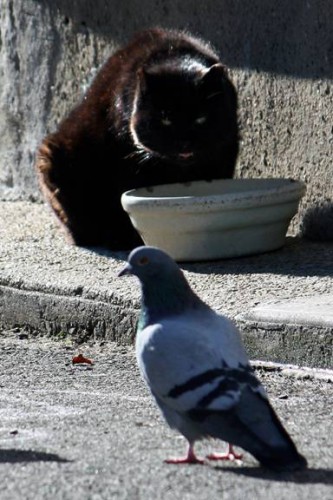 12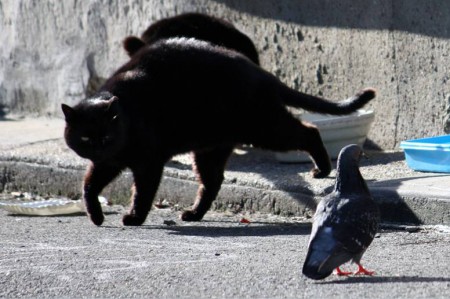 13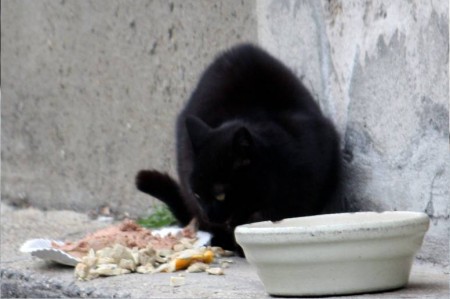 14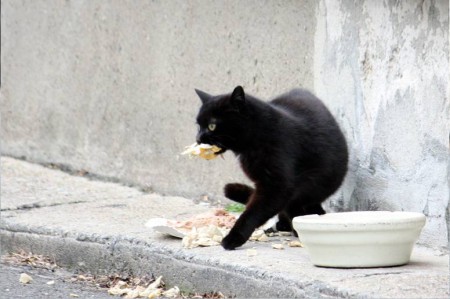 15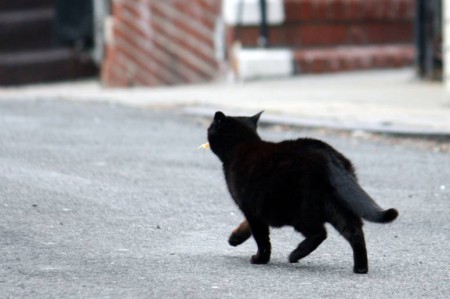 16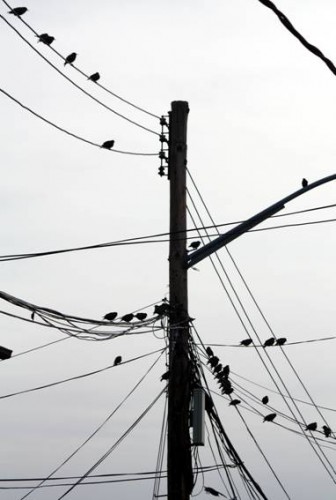 17

.
Many thanks to Steve.
.
Photos &Steve Fisher 30 Dec 2012 07:03 am
- Steve Fisher is much more energetic than I during this holiday break. (Actually, I don't really have a holiday although I am doing a lot of different things with a very different pace. My break is really more a mental one.) Consequently, he took a lot of interesting photos in search of Christmas decorations in New York's higher rent district. Thus sayeth Steve:
Yesterday, I finally had a chance to take advantage of a sunny, dry day [between storms] to look for Christmas decorations on landmark buildings. I decided to follow two guided walking tours of the Upper East Side – the Henderson and Treadwell Districts. The Henderson District, at the East Side Drive between 86th and 87th Streets had several decorations, but the Treadwell District, on 61st and 62nd Streets between Second and Third Avenues, less so.

Here is the first bunch – of the Henderson District. I'll follow up shortly with other bunches.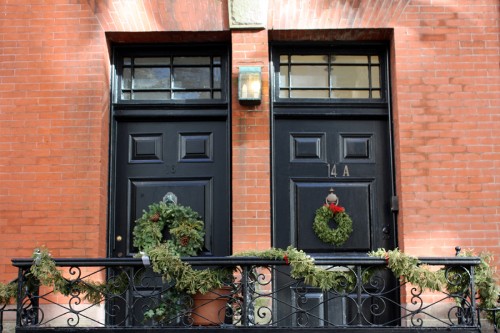 1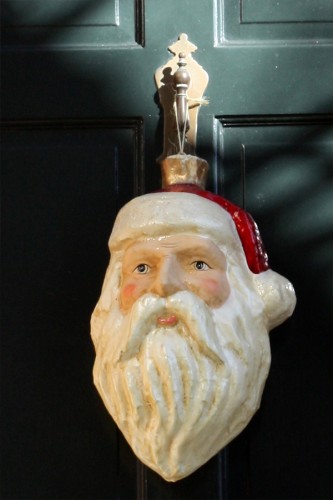 2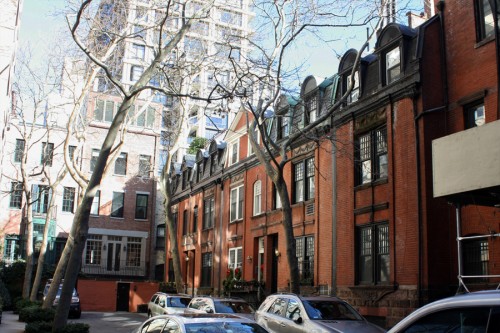 3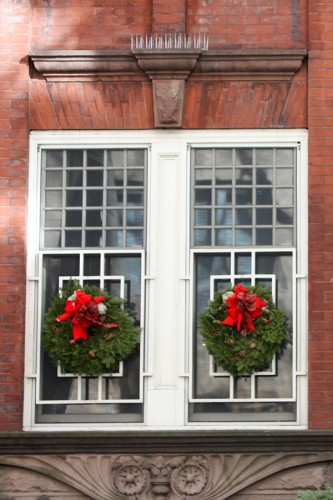 4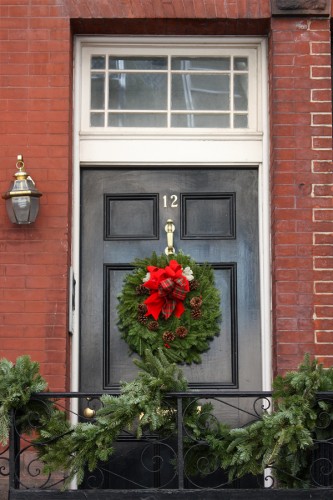 5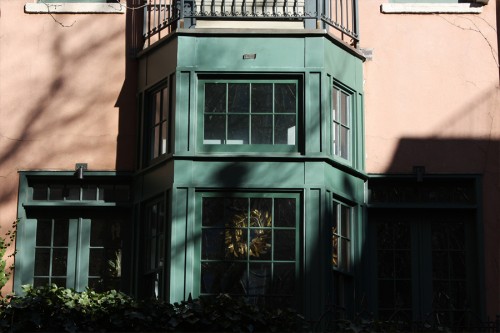 6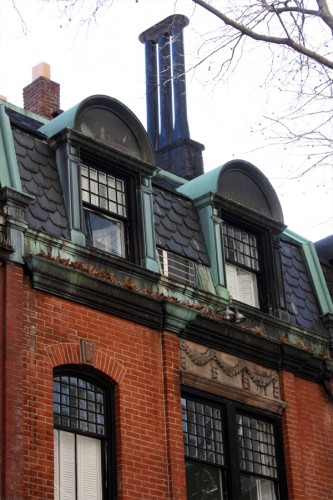 7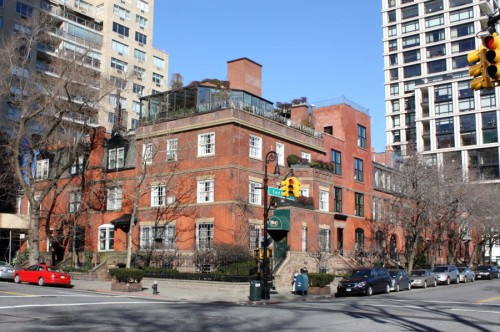 8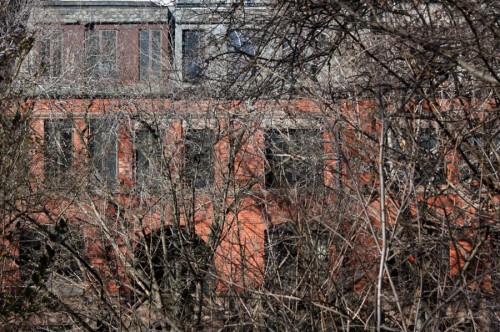 9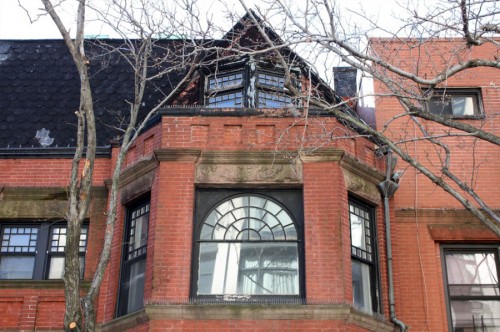 10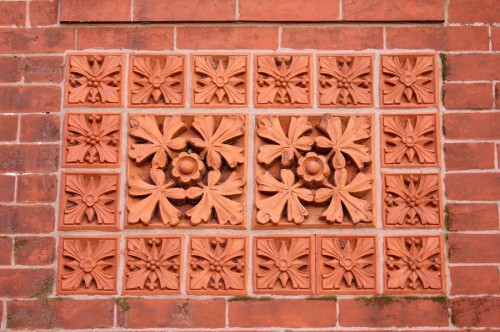 11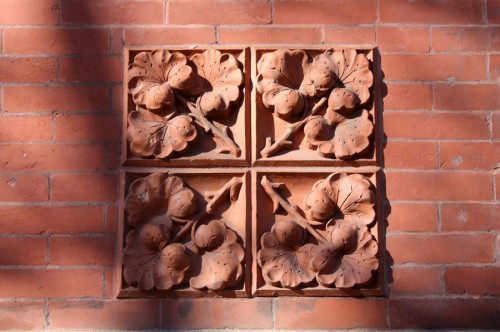 12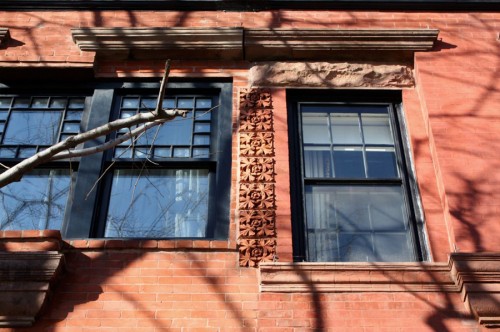 13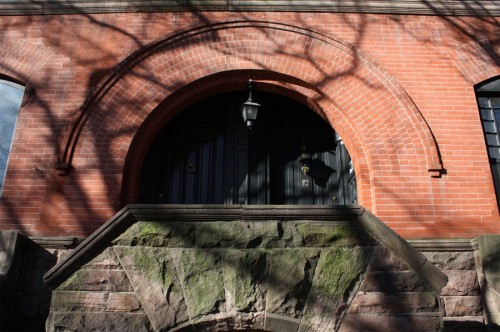 14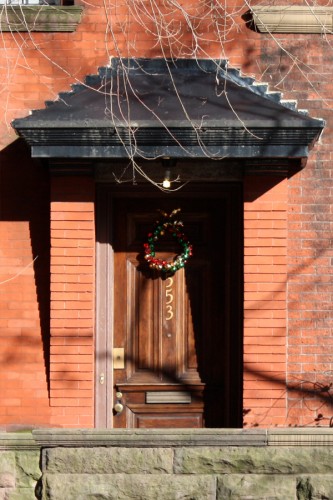 15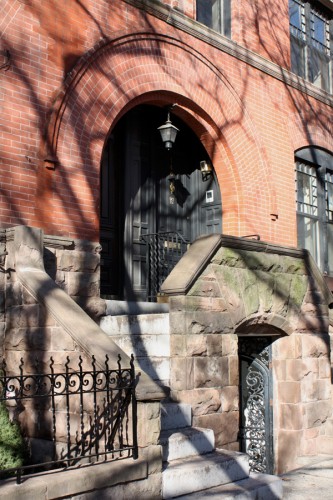 16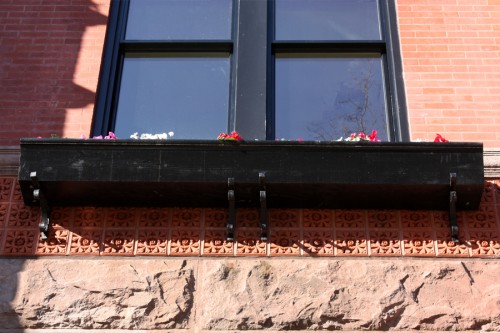 17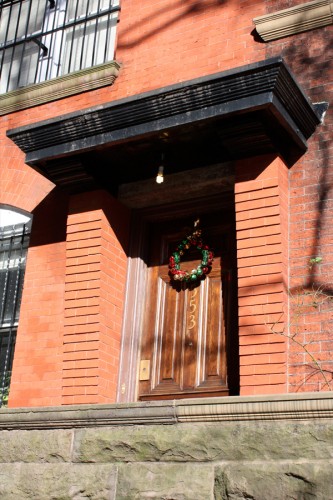 18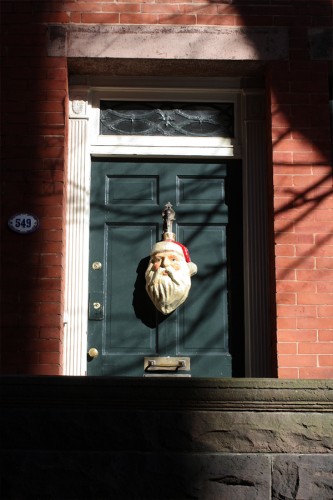 19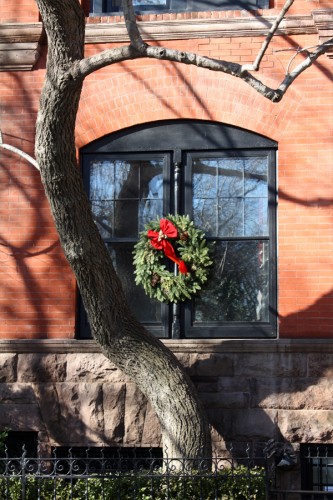 20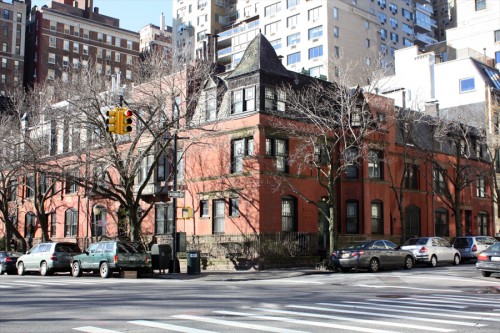 21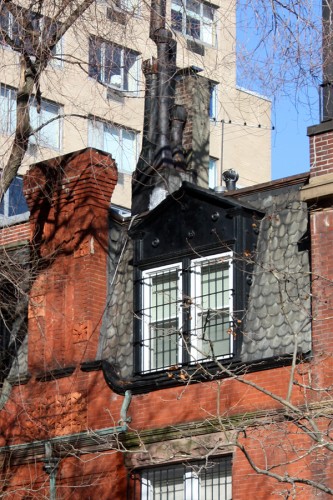 22
___________________
The following were taken in the Treadwell Historic District, on 61st and 62nd Streets between Second and Third Avenues [along with the first several taken along the walk from the Henderson district].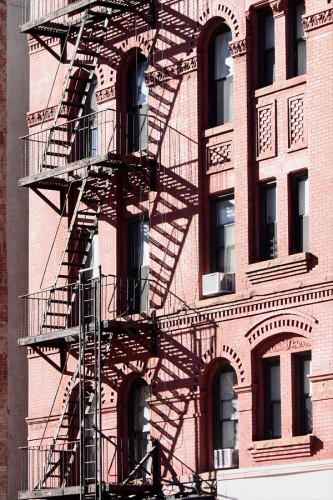 23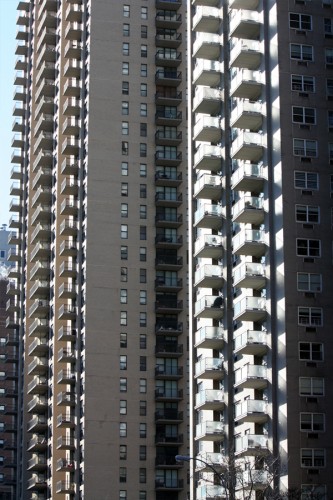 24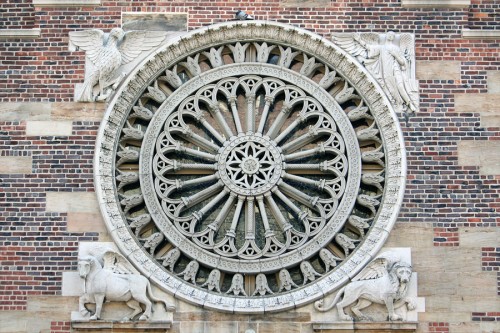 25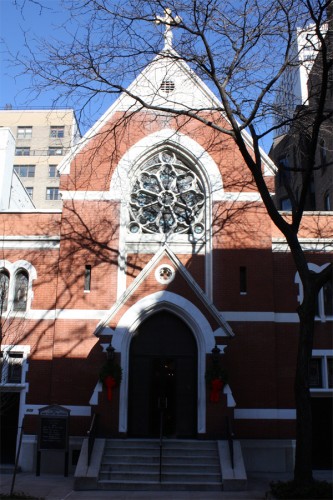 26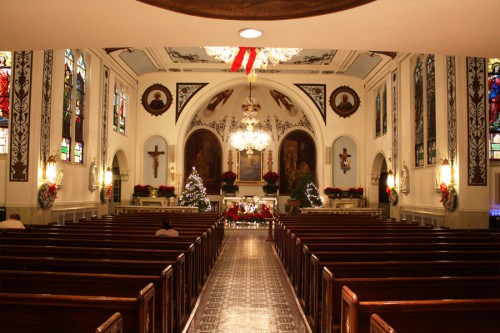 27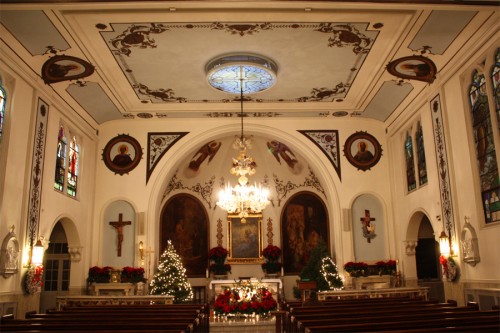 28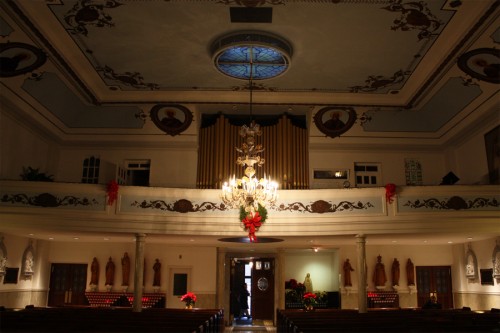 29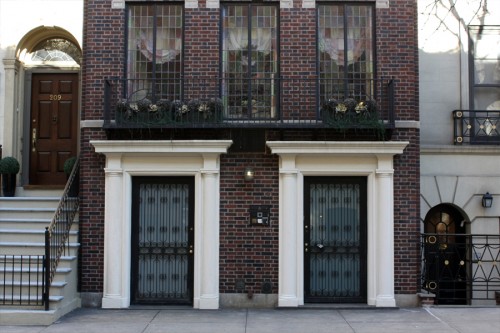 30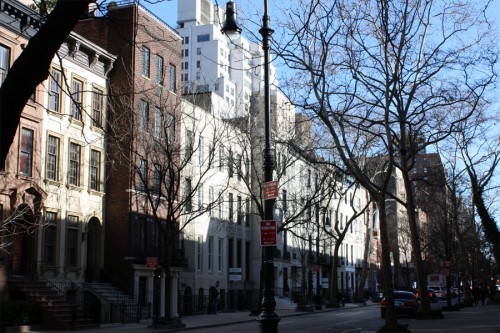 31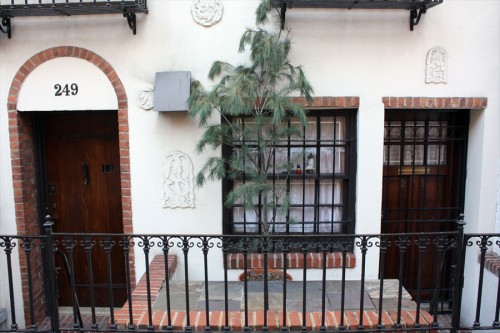 32
___________________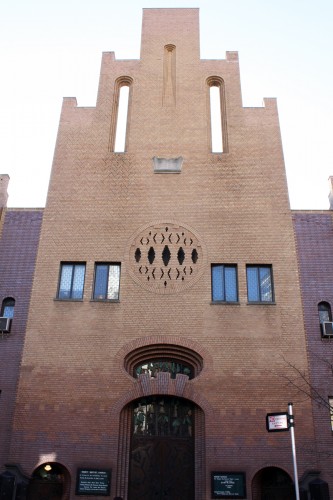 33
Even though this building is in the Treadwell Historic District,
I made a separate bunch of snaps for it.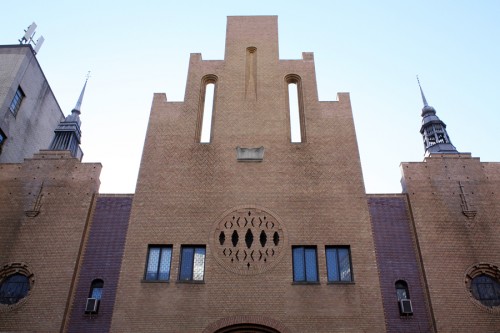 34
Trinity Baptist church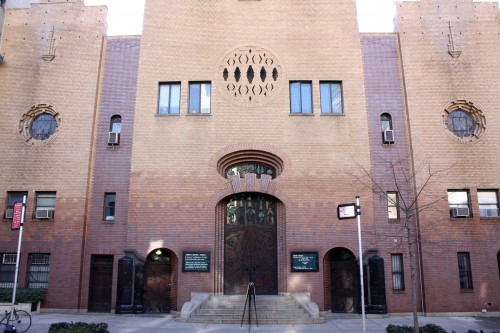 35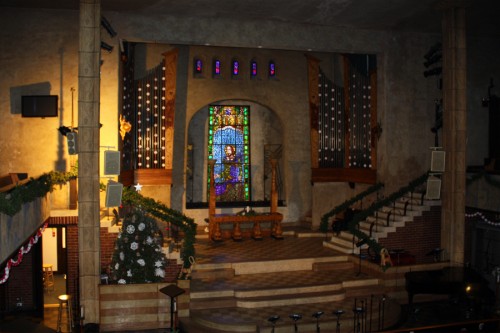 36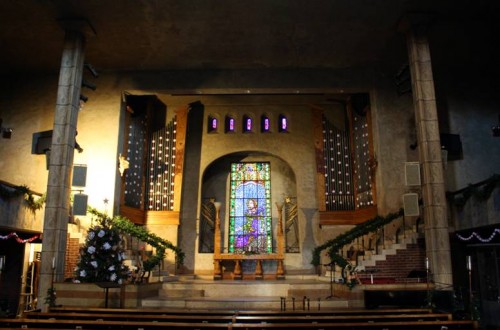 37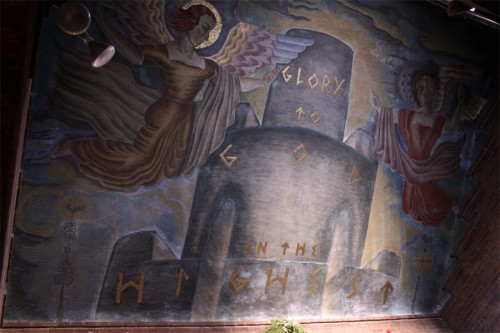 38
___________________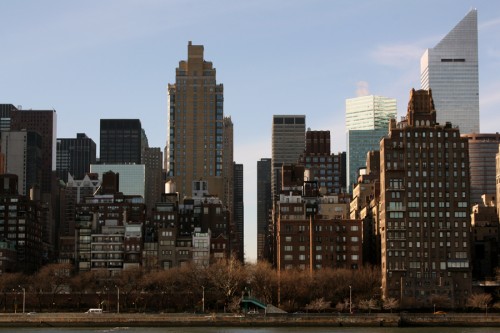 39

At this point, Steve took the Tram to Roosevelt Island to visit the FDR Memorial. This trip will show up on the blog next Sunday.
Photos &Steve Fisher 23 Dec 2012 07:20 am
- Steve Fisher captured some beautiful imagery of twilight hour. The cold crisp air is almost visible in these shots of a subtly decorated New York City. You can almost look forward to that first cocktail of the evening as an exhausted city tries to quiet itself down. As Steve writes:
Yesterday, a fast-moving rain shower produced some quickly varying lighting. Here are thirteen snaps I took in a twenty minute period.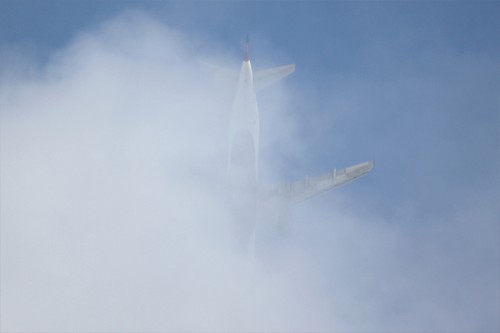 1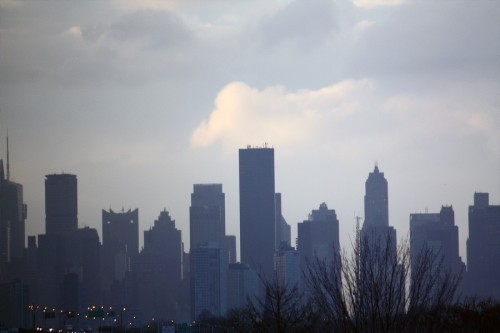 2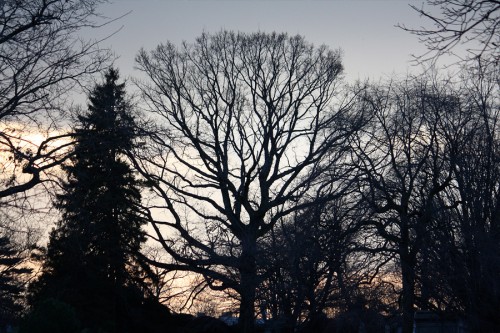 3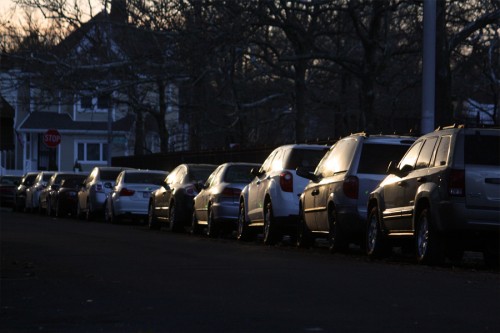 4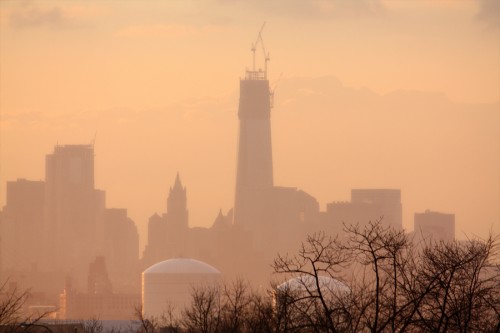 5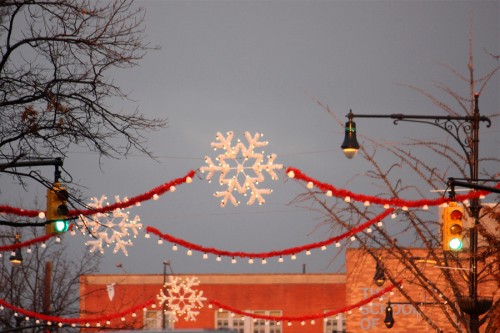 6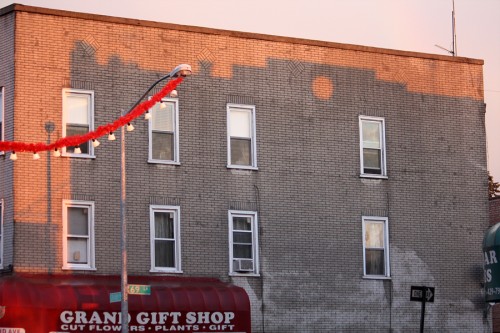 9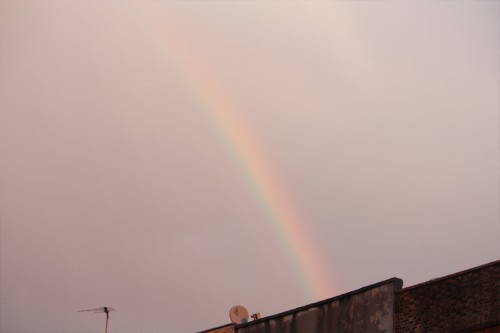 10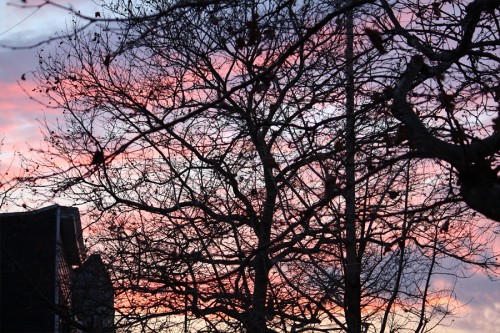 11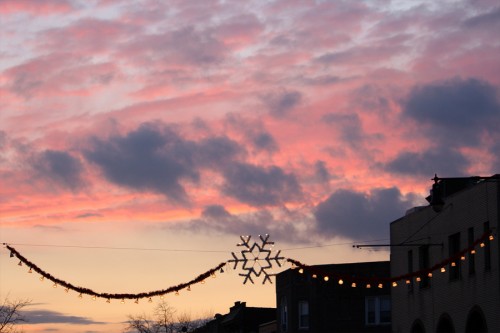 12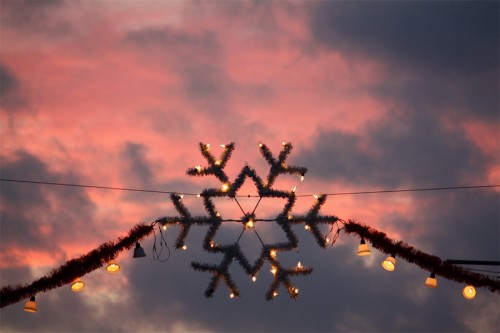 13
Photos &Steve Fisher 16 Dec 2012 06:58 am
- Friend Steve Fisher continues about town with some ver interesting photos.
For the bulk of the photos he had joined the Landmarks Conservancy's tour of the Hearst Building at 57th Street and Eighth Avenue yesterday, Dec. 13th.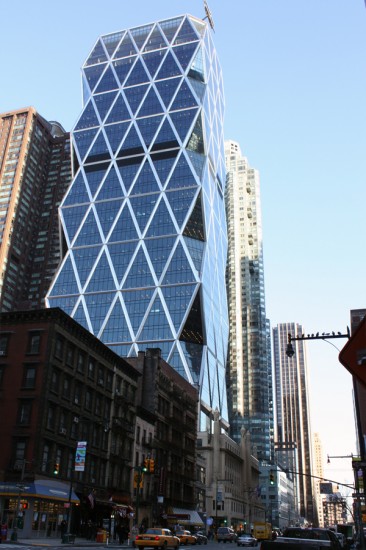 1
Six-story restored base façade of
the original building was designed
by Max Urban in the 1920s.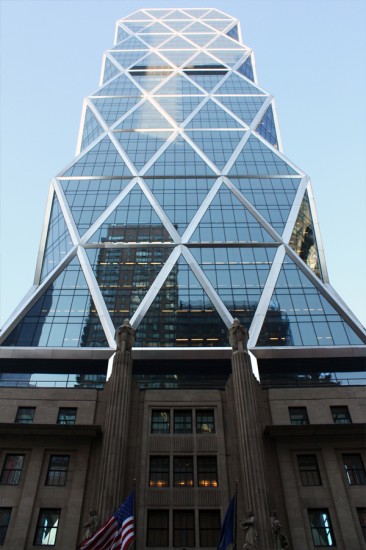 2
The tower was designed by Norman Foster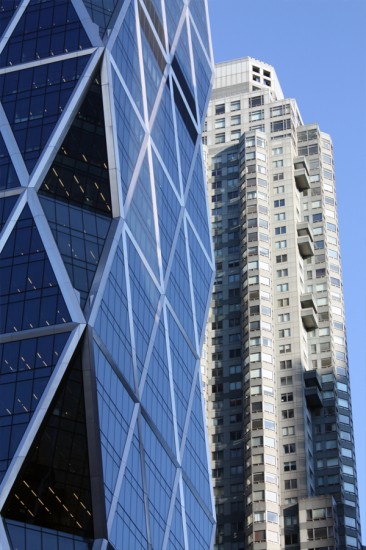 3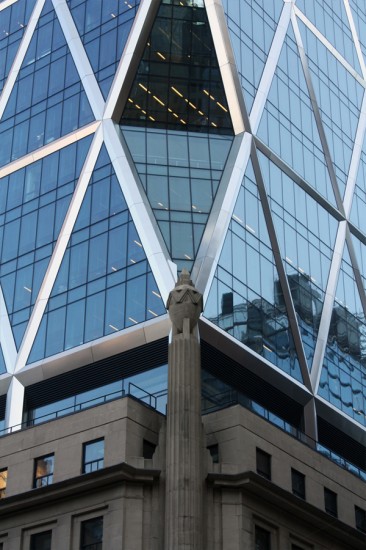 4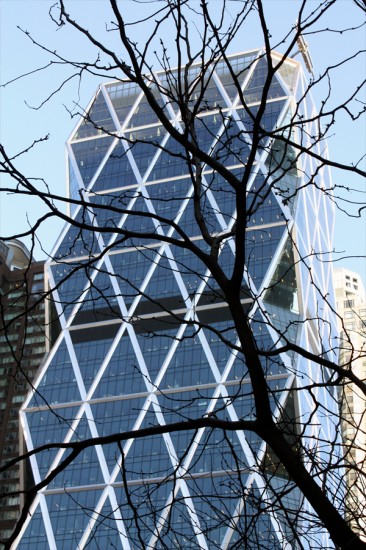 5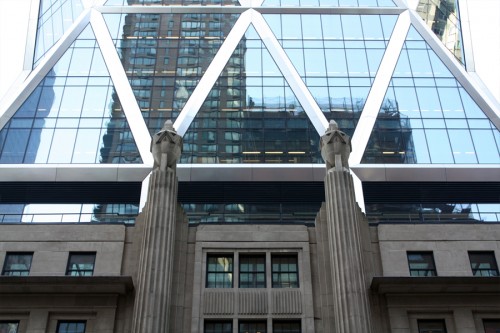 6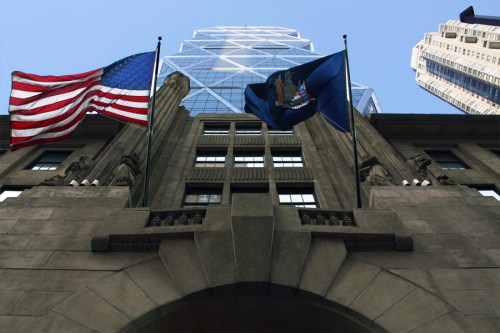 7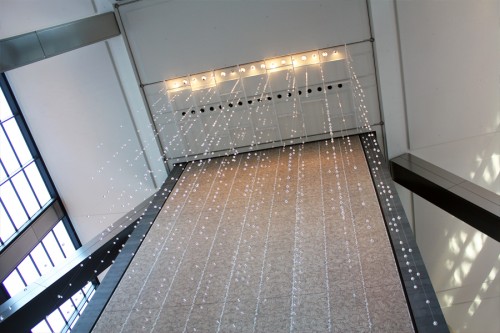 11
Art work installation on wall designed by muralist Ben Long.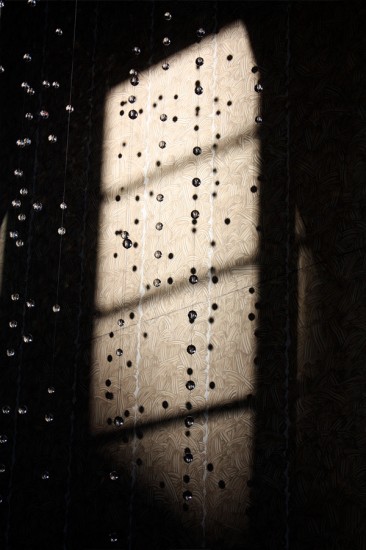 12
Water sculpture installation designed by Jamie Carpenter.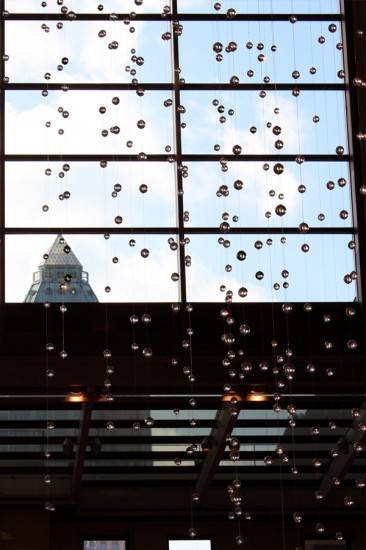 13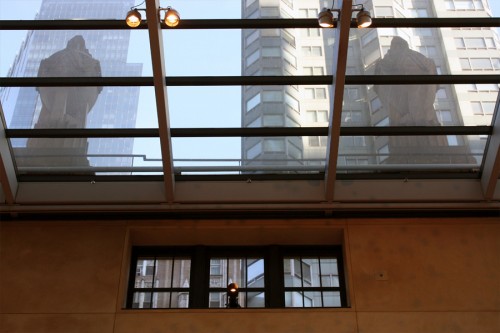 14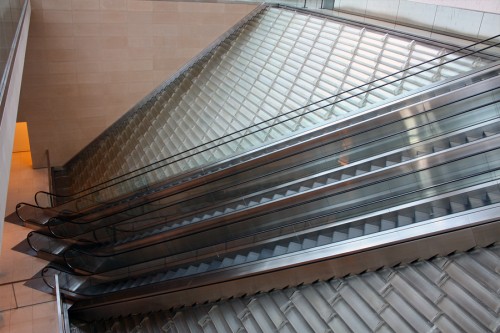 15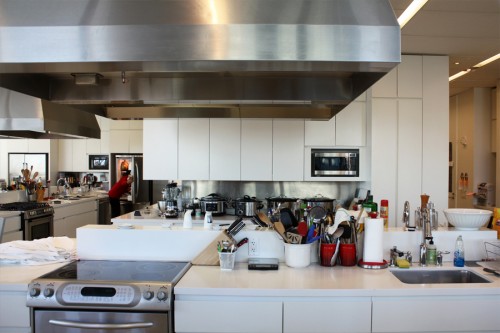 16
Test laboratories for Good Housekeeping on 29th Floor.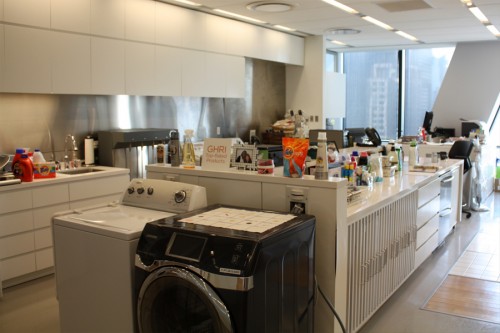 17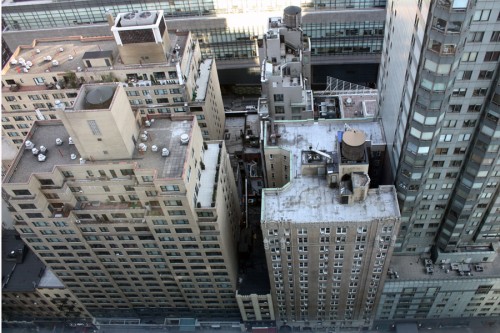 21
Views from the 29th floor of the Hearst Bldg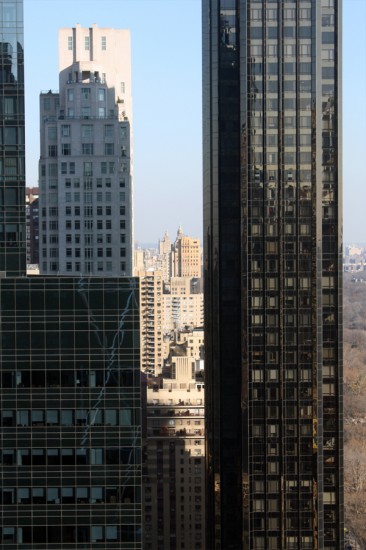 22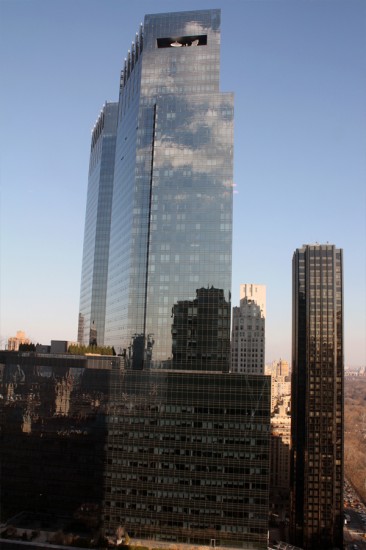 23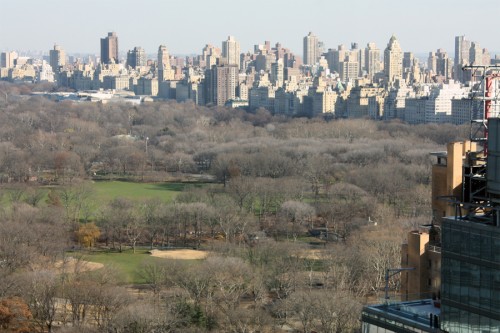 24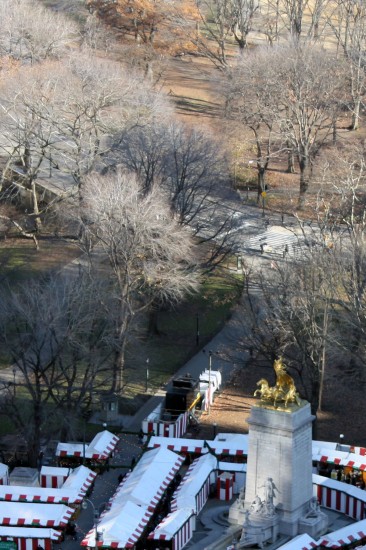 25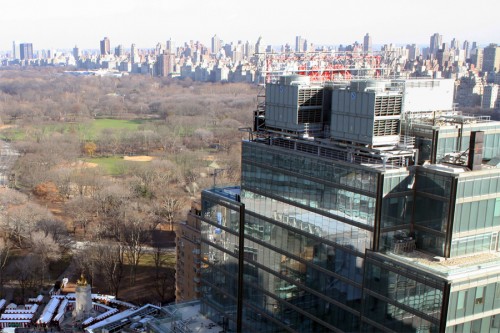 26

______________________________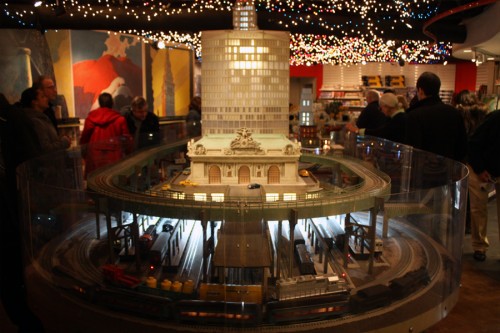 1
At the MTA Transit Museum in Grand Central Terminal
Steve found a model train of the very terminal
where the train set was standing.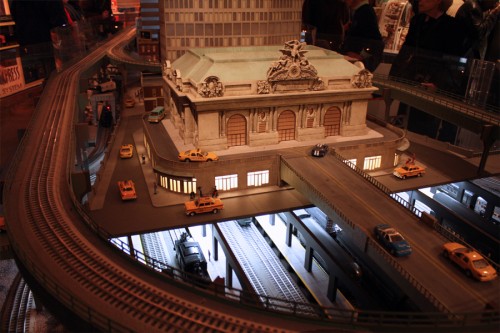 2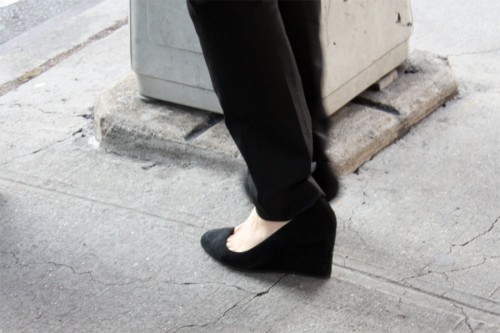 3
Steve writes: "You may ask why I took this photo."
"If you thought it was because of the style of the shoe,
that's only half of it."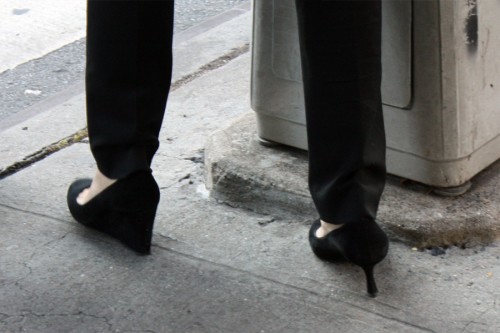 4
"Check out the right foot."
Photos &Steve Fisher 04 Nov 2012 08:14 am
- Baseball took a back seat this year for my absolute love of the political game that took place this year. Chris Matthews, Rachel Maddow, Martin Bashir and Lawrence O'Donnell became household names in our little enclave in Manhattan. Yes, I was addicted to the Presidential race, and I knew I would be.
A couple of years ago, something earth shattering happened to me. My way was to immediately deflect the problem and state something unexpected. I said I wanted to see Obama reelected. The last time out – that Clinton fight to the finish which Obama won followed by the poor campaign McCain ran – nicely eased the first black President into office. I also have to admit I've loved Obama all four years. Yeah. there were plenty of problems where I had to grimace, but by and large he's been one of my favorite Presidents in my lifetime. The big problem I see is that he doesn't promote all the good things he's gotten through the Congress, (Take a look at this site if you want to challenge me on that one) and opposition can easily take advantage of that.
The election will end this Tuesday, after the number counting. I'll miss it.
The earth shattering problem, by the way, took care of itself, as I knew it would.
Steve Fisher took these photos.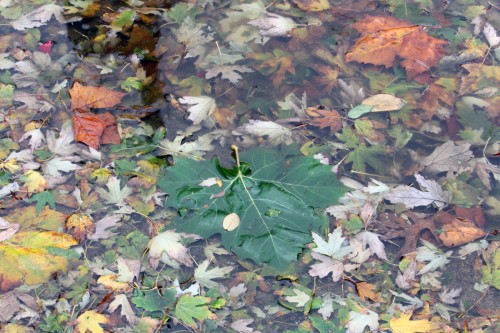 1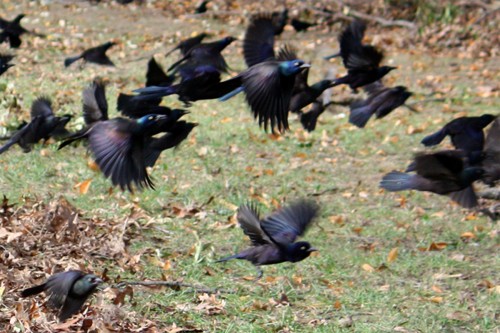 2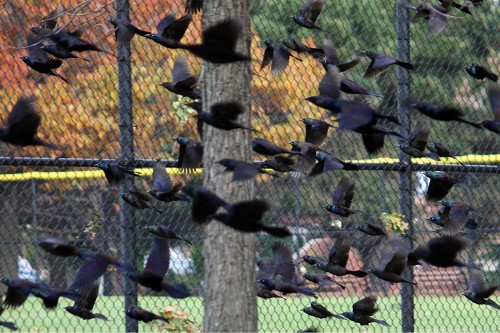 3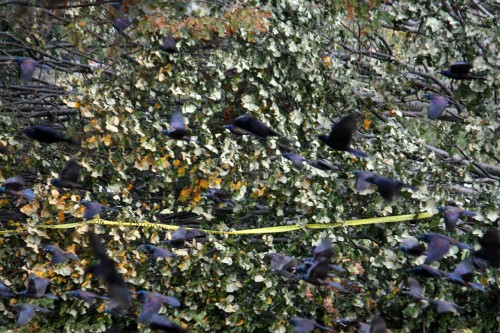 4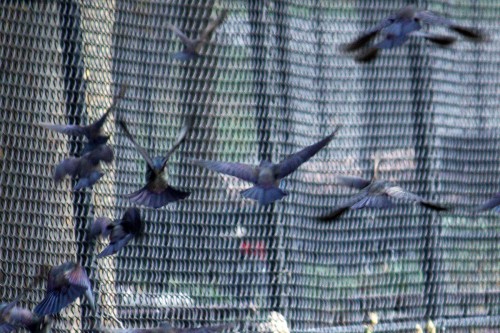 5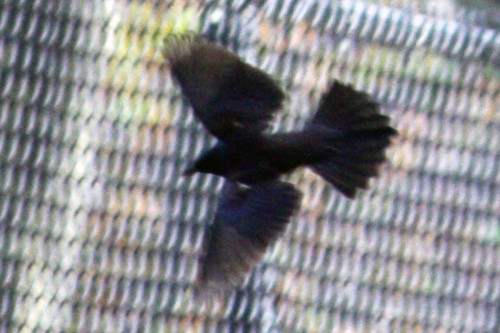 6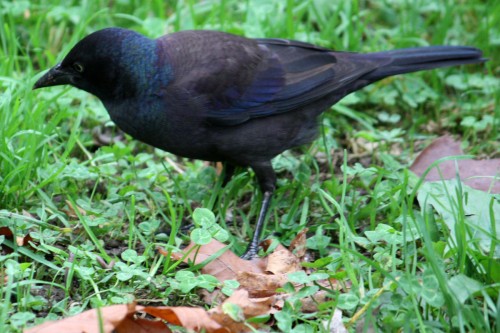 7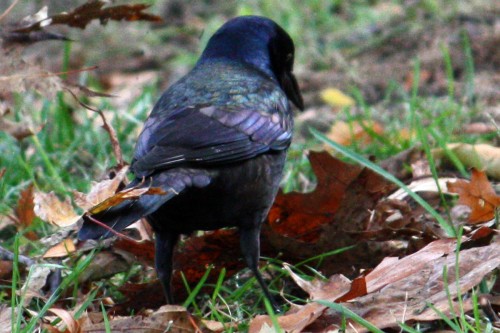 8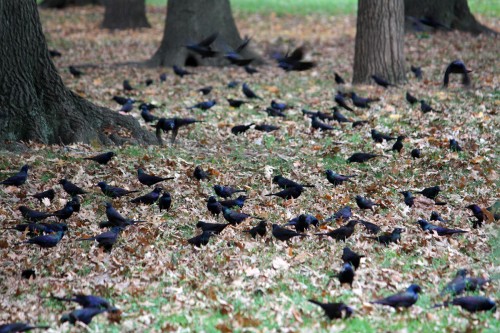 9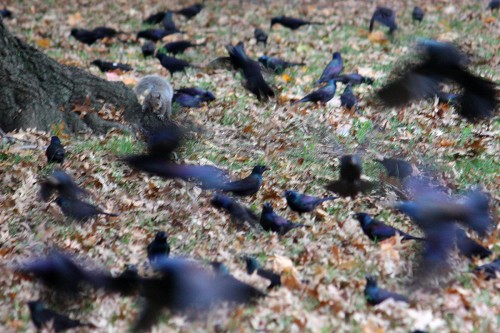 10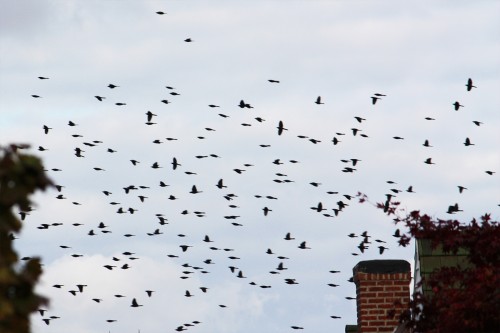 11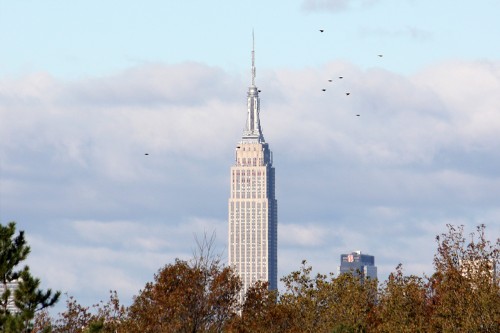 12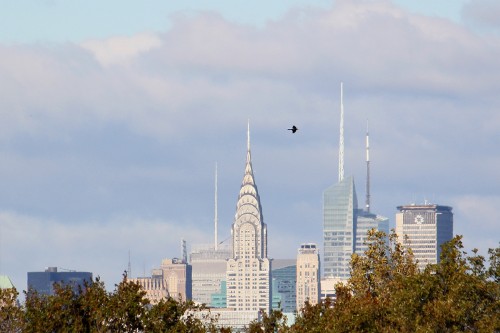 13

Commentary &Frame Grabs &Photos &Steve Fisher 21 Oct 2012 04:40 am
- Before I get into today's photo blog twist, I want to share with you a letter I received very late last night. It's from Tom Stathes, who has one of the greatest, if not the best, collection of silent animation in the world. He's supplying TCM with some gems tonight, and that's what he writes about:
It's with great honor that I report to you that an hour's worth of rare silent-era animation from my collection will be airing on Turner Classic Movies, *tonight*, at 12am eastern/9pm pacific. For this very special and long overdue broadcast event, we've curated several rare, once-thought lost, historically significant or just downright funny cartoons produced in New York City between 1907 and 1926.

That's not all, though–TCM host Robert Osborne, with Jerry Beck co-hosting, are also presenting both Fleischer features, a block of UPA cartoons, and The Adventures of Prince Achmed in addition to the early NYC shorts.

It's not to be missed! I hope some or many of you can tune in or set your DVR in time. Important links pertaining to this event below…

My guide to the early NYC animation: here

Jerry Beck's rundown of the entire evening's broadcast: here

Want to see more programming like this on TCM? Tell TCM how you feel here: here

The Facebook pre-party has been going on for weeks now! Join in on the fun, and see all the great images and comments that have been posted in anticipation this past month: here

I welcome (and hope to receive) any comments, questions, or discussions any of you have…either here, as follow-up posts on my blog entry, or whatever strikes your fancy.

Excitedly and cordially yours,
Tom Stathes
This, to me, is one of the most important animation events we've seen coming to television in the past few years. I often wondered if TCM would get smart and feature some silent animation during their silent film series on Sunday nights. Thanks to Tom, among others, we can say yes. Hopefully there'll be more.

_______________________________


Now, to today's prime feature. I'm a Woody Woodpecker fan – well, early, early Woody Woodpecker. Steve Fisher gave me a good excuse to write about it. Many thanks to Steve for the great photos of woodpeckers.

_________
- The legend goes that Walter and Gracie Lantz had gone to the
country for a vacation. However, they were kept up night after night by a rat-a-tat-tatting on their roof. It turned out to be a woodpecker pecking away at their cabin's rooftop, usually when they were ready for sleep.
Woodpeckers peck at the wood in search of food – insects buried deep within holes of the trees the birds are attacking. A long, sticky tongue pushes through the bill to wrap itself around the insect and bring it home to be eaten. To seriously peck at the wood, the bills are rarely curved and are longer than usual. To prevent brain damage, woodpeckers have evolved with small-sized brains that have moved to grow in a safer area of the skull. The eyes are protected from the flying wood chips by a small membrane that automatically covers the eye which goes to a slit when the pecking begins. Likewise, the nostrils are just slits that are covered by a feather.
The woodpecker has strong feet with four toes, two pointing forward and two outer toes pointing backward. This allows the bird to grab tightly onto trees and branches. The legs are short to help in the foraging of trees and to maintain balance. The tail feathers are stiff. They press them against the tree surface to help support their weight and to maintain their balance.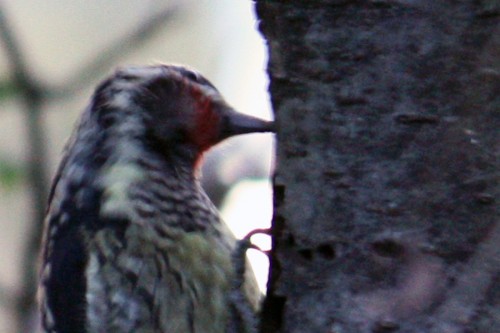 1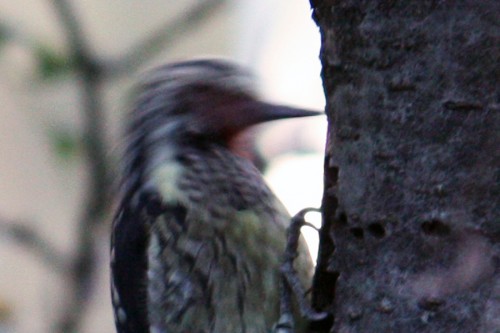 2
Generally, the woodpecker is an ecologically sound creature in that it helps rid trees of infestation from insects and grubs. The bird eats them. Most North American woodpeckers live in forests and wooded areas. Hence, it would make sense that the Lantz family found their bird in the "country."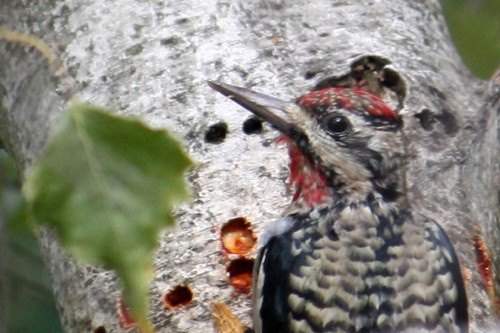 5
Walter Lantz
took the lemon and made lemonade by bringing the bird back to his home to costar in an
Andy Panda
cartoon,
Knock Knock
. Andy was Lantz' big character, and this new character gave some fresh material for the animators to play with. The bird was popular enough that he soon had his own series of cartoons. And
Woody Woodpecker
was born.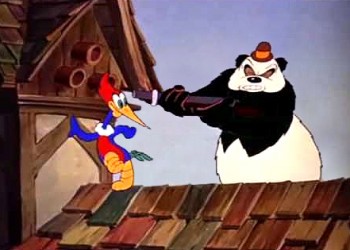 A frame from Knock Knock.
the first Woody cartoon.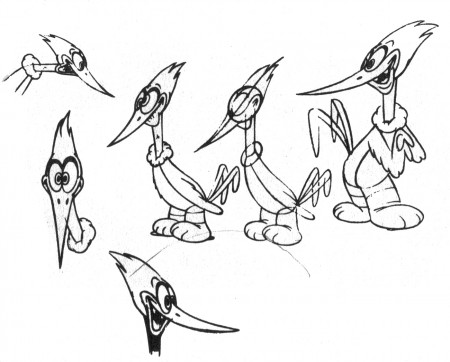 The zany Woody. 1940
As I think I wrote previously on this blog, I've had a love/hate relationship with Woody Woodpecker. I truly love those very first Woody cartoons. However, I think there were too many changes. The most aggressive for me, and where I think they started to go wrong, was with the Shamus Culhane version of the character. Shamus, inspired by the films Tex Avery was doing at MGM and Bob Clampett was doing at Warner Bros, moved the pace up to a chaotic breakneck speed. The design of the character became more stylized and, in many ways, cuter. The number of lines on his body became fewer as did the number of colors on the character. The straight, chisel-like bill developed a curving roundness.
But don't get me wrong. This design as well as the violent speed is enjoyable in each of the individual films; it's alluring and attractive. However, it's also a turn that could never be recalled.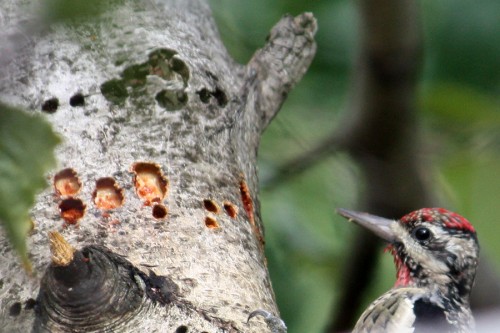 8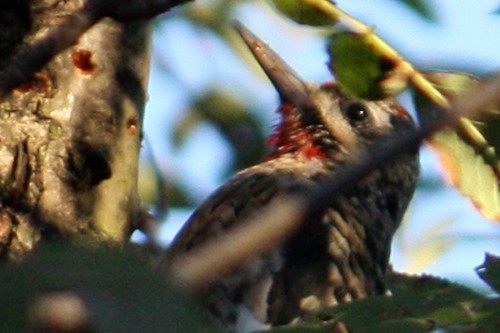 9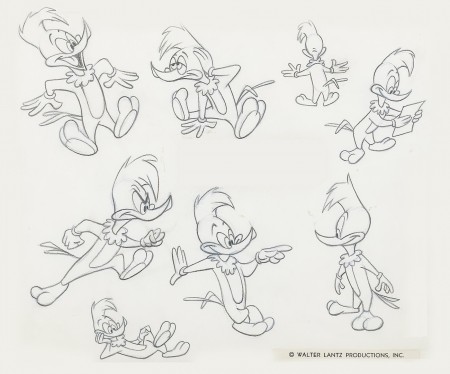 Dick Lundy's Woody was cuter, less manic and rounder, and the pace of the films slowed down a bit. Still theirs was an attempt to keep up with what Warner Bros. cartoons were doing in the late 40′s. Once Tex Avery moved over to Lantz' studio, his attention was on the lesser characters like Chilly Willy or on the one-off specials. Design-wise, he followed the direction of UPA, bringing sharp-angled, flat stylization to the backgrounds and characters.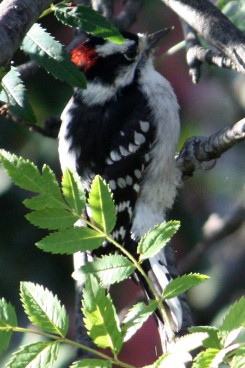 10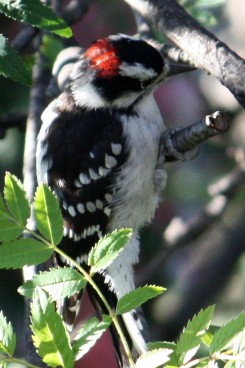 11
At first Woody began as a zany character in the early Bugs Bunny/Daffy Duck mold. Just as Bugs eventually transformed into a variant of Mickey Mouse, so too did Woody. Interesting that the Disney people always complained that there wasn't much they could do with Mickey, yet two other studios fashioned their characters to impersonate Mickey's personality.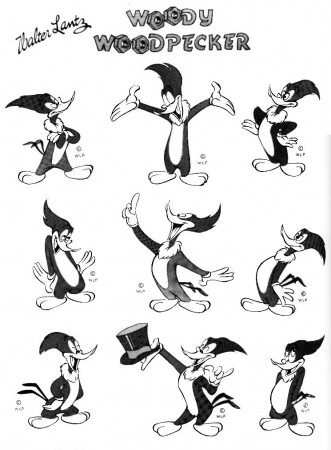 Freddy Moore, the Mickey specialist, drew
this version of Woody for Walter Lantz.
(Borrowed from The Walter Lantz Story by Joe Adamson.)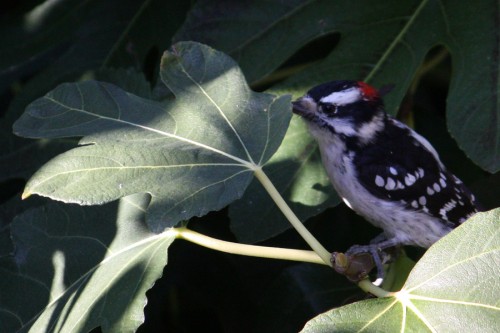 12

By the time Woody had hit the 60s, it was DOA. The design of the character was just bad, there was no real style to the shorts, and the stories were poor and poorly animated. Whereas Hanna Barbera had found something strong in some solid limited animation making early Huckleberry Hound and Yogi Bear shorts and, especially, the early Flintstones strong examples of a new brand of animation for TV, Lantz had turned flat (meaning dull) with the worst of limited animation. The films being made at the end of Lantz' run were just not good, and the studio's soutput was not missed when they finally stopped making shorts.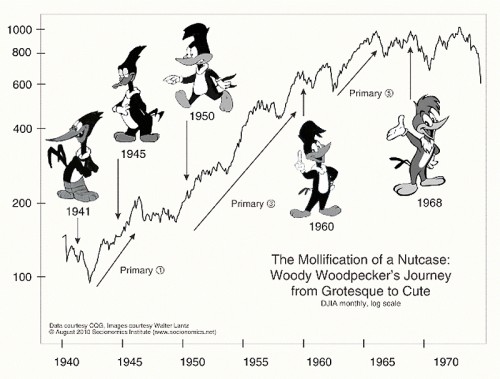 A chart I saw on line, no credjt was found.
Photos &Steve Fisher 07 Oct 2012 05:30 am
- Late last night Steve Fisher sent some incredible photos. I pushed aside the post I'd prepared for today and got to work on the new Sunday edition. These are quite amazing pictures. Animation of real life. Here's Steve with his last minute comments:
I have it on good authority [my contact at the National Audubon Society] that the subject is a red-tailed hawk. I'm told that the brown tail means it is a juvenile and that it was hatched this year.
Unfortunately, we don't know how old the snake was.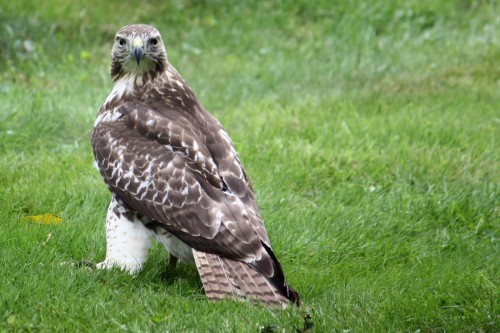 1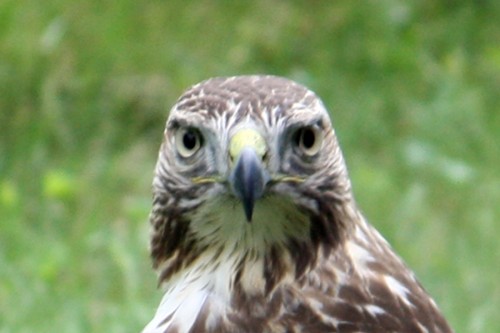 2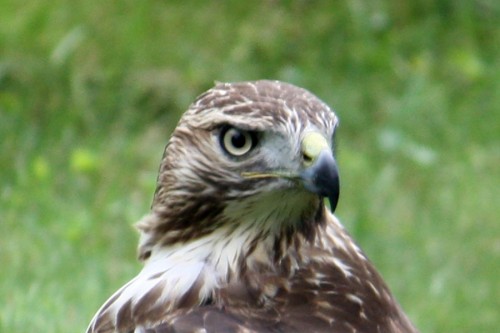 3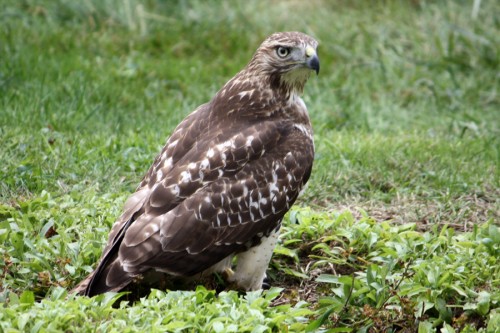 4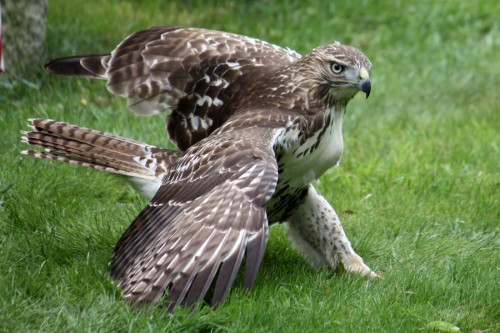 5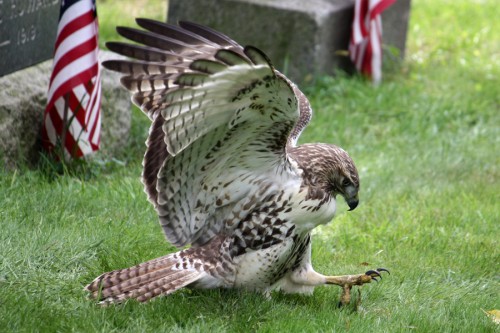 6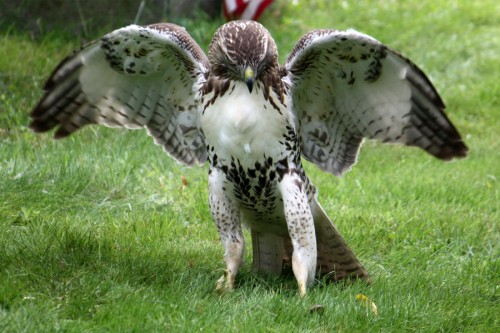 7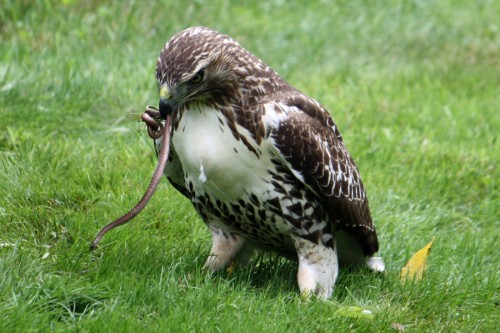 8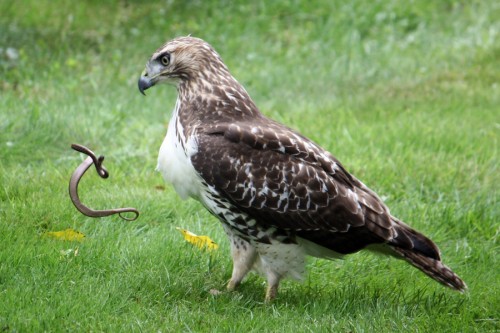 9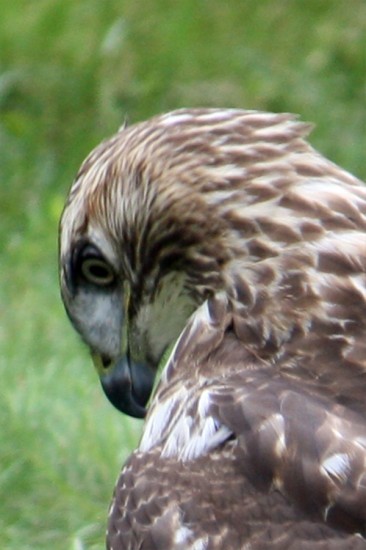 10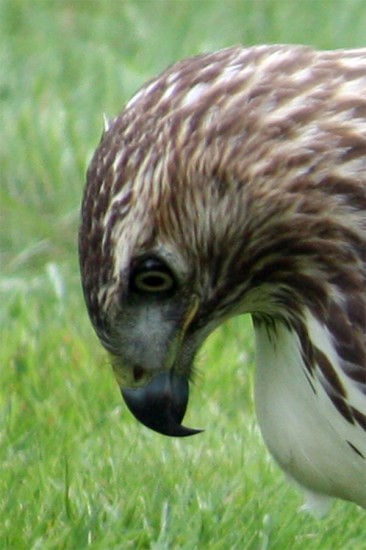 11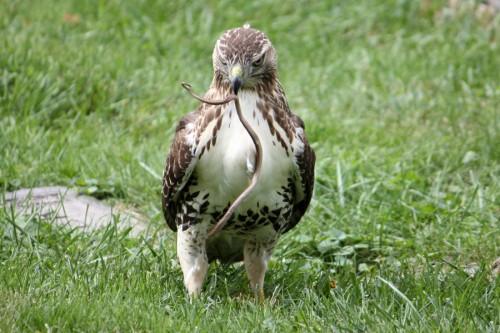 12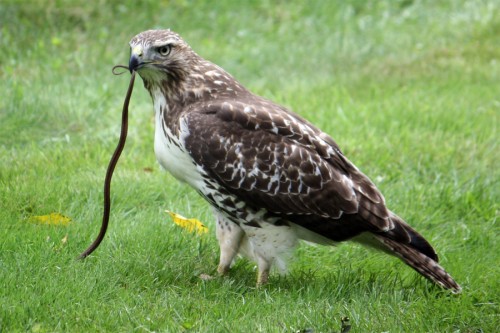 13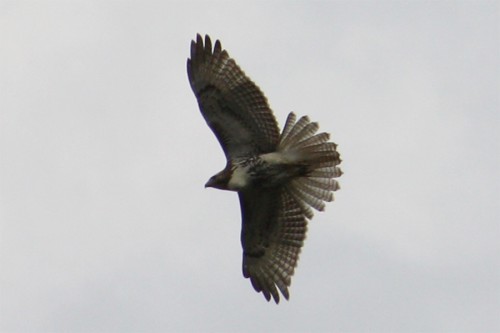 14