Commentary &Daily post &Mary Blair 27 Mar 2007 07:54 am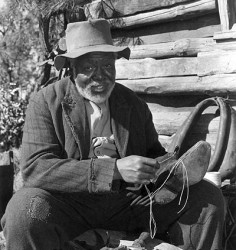 – USA Today has an article about Song of the South and the difficulties they seem to be having in releasing a dvd of the film. Isn't it a little pathetic that the Disney execs have to squirm this much over the release of this film? Yes, we appreciate the political-correctness scares them, but is this film any worse than Gone With the Wind?
Isn't it time the Disney folk gave James Baskett his due? He was the first African-American male to be given an Oscar (albeit a special award; he wasn't put in competition). Baskett and Ethel Waters (who won Best Supporting Actress for Pinky that year) didn't sit among the other stars, but were placed to the rear during the ceremony. Isn't that the same thing Disney is doing, now using their fear of political correctness?
To this day his is still probably the best performance by an actor working with animated characters. There were significantly more restrictions on the actors then than there were at the time of Roger Rabbit, or anything more current (and controlled by computer aids.) It was all in his acting. The focus in his eyes tells you this man sees those characters, and they became real for us. Check out the Zip-A-Dee-Doo-Dah segment and look at his eyes. It's outstanding.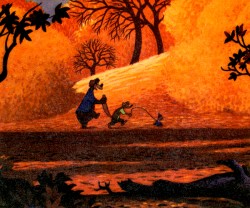 Read the Drafts for the film's animation on Michael Barrier's site.
See some Mary Blair paintings done for this film on Amid Amidi's Cartoon Modern.
There's a highly stylized Nash auto ad from the '50′s on YouTube (in case you haven't seen it) starring the three main characters from Song of the South.
Watch the Zip-A-Dee-Doo-Dah segment courtesy of Thad Komorowski.
The Asifa-Hollywood Animation Archive has some nice illustrations by Al Dempster and Bill Justice for a Little Golden Book version of the film.
______________________________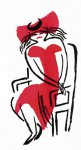 – Tom Sito had a nice little note on his blog today:
1952-U.P.A.'s cartoon Rooty-Toot-Toot premiered. Its music score was by jazzman Phil Moore, the first African American to receive a screen credit for scoring a movie.
______________________________
Congratulations to SVA school grad, Dony Permedi for having won YouTube's first ever award for the "Most Adorable" piece on the internet. His Kiwi was a Master's thesis at SVA and has received over 6.5 million hits on the site. If you haven't seen the Maya created video, check it out.
______________________________
Stop Mo Expo – On Sunday, April 21st ASIFA Hollywood is presenting a day of celebration of 3D puppet animation. There will be all day seminars and conferences (from 9am to 5pm), as well as a number of screenings (from 6pm to 10pm). Filmmakers represented include: Will Vinton, the Chiodo brothers, Mark Caballero, Corky Quackenbush, and Seamus Walsh among others.
It will take place at Woodbury University, 7500 Glenoaks Blvd. Burbank, CA.

______________________________
Vintage ToonCast is an entertaining site that includes a lot of public domain animated shorts such as Mel-O-Toons, Fleischer Superman,k Betty Boop and Popeye shorts, Daffy and the Dinosaur, A is for Atom (the John Sutherland film not the Disney "Our Friend the Atom") and a lot more.
5 Responses to "Song of the South links, etc."
Leave a Reply