Animation Artifacts &UPA 23 Apr 2007 08:22 am
Today, I'm posting a cel Tissa David gave as a gift to Heidi for her birthday in February. It's time for Taurus, and it's an appropriate day to post this beautiful cel setup from UPA.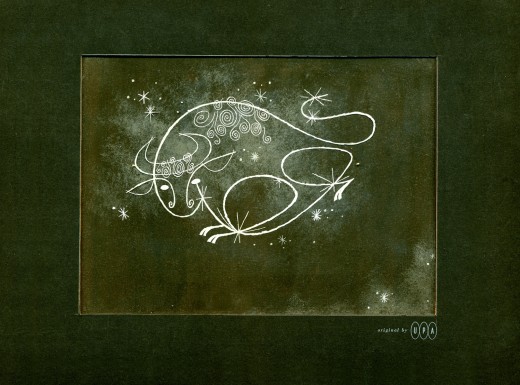 Tissa said she was given the cel shortly after arriving at UPA New York in 1956. Obviously, the image comes from a film done prior to 1956.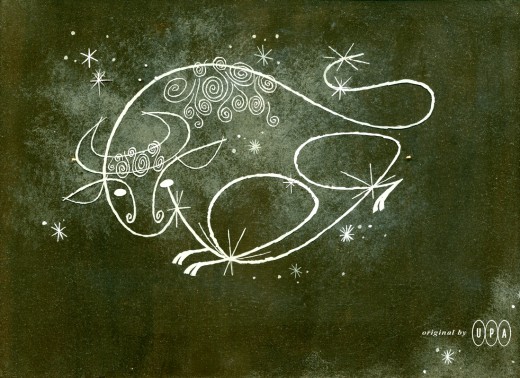 Obviously, I don't have a clue as to what film it's from. I thought that it, perhaps, came from one of the shorts done for the McBoing Boing show, but I haven't been able to locate it. I also thought that perhaps it was done for a commercial.
If anyone out there knows, please check in with me. The first person who comes up with the correct answer will receive a gift from me.
I'm honored to have made Tom Sito's memorial blog roll today. What a guy, what a memory!
8 Responses to "Oh, Taurus!"
Leave a Reply