Books &Errol Le Cain 27 Apr 2007 08:10 am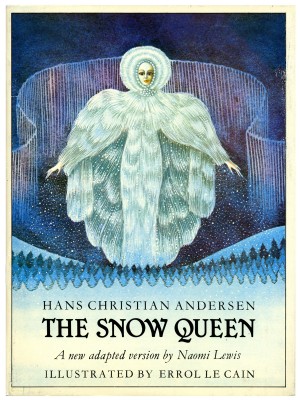 – I continue here to post some of the illustrations from another book by Errol LeCain.
Errol was a longtime artist at Dick Williams' Soho studio. He was the force behind the design and backgrounds of Dick's endless feature film, The Cobbler and the Thief. When I first saw a BBC documentary about Dick's work in the early 70′s, I was hooked on his films and his ambitions and his love of animation. The shorts I saw by Dick, including Love Me Love Me Love Me, only increased that excitement. In the BBC doc, there Dick talked about Errol LeCain as someone he'd taken under his wing and had him do the brunt of the work on the short film, The Sailor and the Devil. The short clip from this film made me a LeCain fan, and I started collecting his books.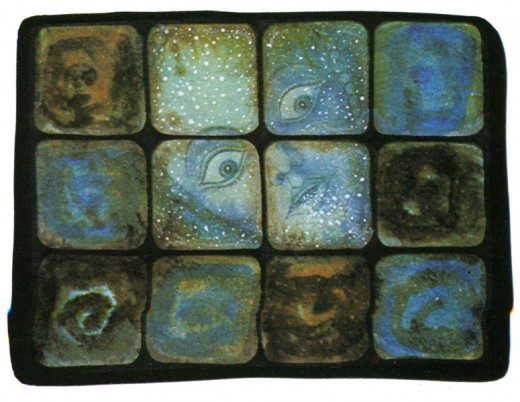 In 1959, Columbia pictures released an animated feature of The Snow Queen. This was a reworked Russian animated film – interestingly enough, Dave Fleischer gets the credit for the reworking. The film was voiced by Tommy Kirk and Sandra Dee, and it came to me at a very impressionable age. Sleeping Beauty had taken hold of me, and 101 Dalmatians was on its way. I fell in love with this beautiful Russian film – even in the reworked version.
When LeCain's book was released, I scarfed it up. I wasn't disappointed by the stunning illustrations. About half of them follow: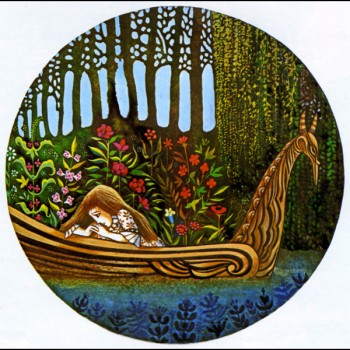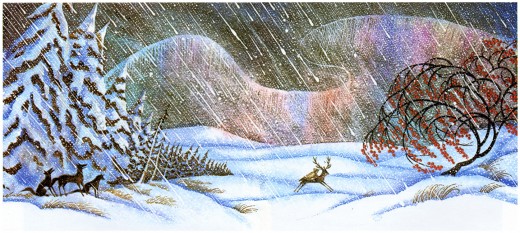 12 Responses to "Le Cain – The Snow Queen"
Leave a Reply