Books &Trnka 07 May 2007 08:13 am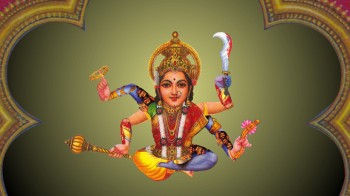 – Before talking about animation books, let me congratulate the winners at last night's ASIFA East awards. Don Hertzfeld, Patrick Smith, Nina Paley, Bruce Knapp and all of the other winners should feel proud of their work. Three cheers also for ASIFA East President David Levy, who did another excellent job of moderating the proceedings. My only complaint is that it'd be nice to see the food you eat; the party is too dark. Better than last year , but more lights, please.
The ASIFA East website will have a complete list of winners today.
____________________________
- Continuing my thoughts on all the animation books out there (boy, there are a lot of them!), I thought I'd look at a couple of biographies. On April 16th, Amid Amidi posted on Cartoon Brew a listing of animation autobiographies he compiled on Amazon. Some of these are gems, some aren't.
Not focusing on autobiographical books but rather on biographical ones, I've opened the door a tad to show some books that I've enjoyed and a couple I've loved.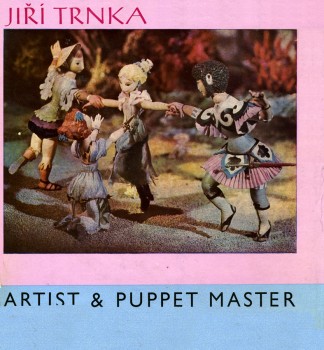 Let's start with one of my favorite books. It's no secret that I not only love puppets, but love animated puppet films. Far and above all the others, I find Jiri Trnka among the finest masters in animation and animation history. He took the animation puppet form and pushed it to new heights.
There are several books on Trnka's work. I have three books and two folio publications on this artist. Jiri Trnka, Artist and Puppet Master by Jarolslav Bocek is an excellent book that was initally published in 1963 and in English in 1965. Because of the early date, several of his most important films aren't included; specifically The Hand and The Archangel Gabriel and Mother Goose. Both were enormous films that had an enormous effect on animation puppet filmmaking.
However, this book focuses on his feature, Midsummer's Night Dream (pictured on the book's cover) and includes many excellent images from that film. In fact, there are quite a few illustrations in the book from many of Trnka's films and illustrations. The book's text is spare but quite effective in illustrating many of the important points in the life and work of this artist. It's the illustrations that make this book a gem.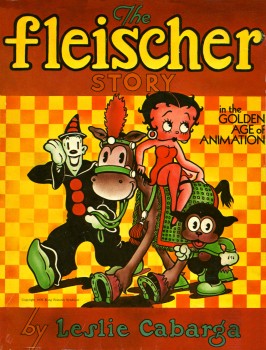 Another book that is made by its illustrations is Leslie Carbaga's book, The Fleischer Story. It's an odd scrapbook of a biography of the Fleischers. Originally published in 1976 this book revealed a lot of information about the New York studio. It took them through the silent days right into the Florida studio and gets a bit odd about the final days of the studio.
There is a large grab bag of black and white illustrations which show off a lot of the behind-the-scenes material the studio created in making their shorts. Model sheets, animation drawings, patent sketches, copies of the Fleischer Studio News in-house organ, and hi contrast photos are all pasted together in an unusual arrangement.
It really does feel a bit like a scrapbook of the studio, and it all serves to give you a lot of original material in the pre-internet days. Oddly, I can easily imagine this book as a website.
The original book didn't quite deal with the whys and hows of the breakup, but by mailing to Carbaga he sent an amended letter to the chapter revealing information that he couldn't tell until Dave Fleischer died. I'm not sure if the more recent copies of the book have been adjusted to include this gossipy information.
The Walter Lantz Story by Joe Adamson is an interesting little book not least because of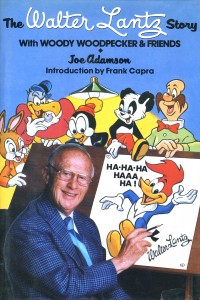 the odd introduction by Frank Capra. The book, like Lantz' films, has a relaxed way of telling its story. In an almost casual manner, Adamson reveals the history of this animation pioneer.
When I originally read it, I was surprised by the hard-core nuts and bolts that were revealed about the finances of the Lantz films. It was particularly interesting to me as an independent producer of animation. Somehow realizing that another of the established animation producers had suffered through difficult financial problems seemed somehow soothing. It's a difficult game, and it's always comforting to hear of others' problems. In some way, they feel shared. I read this book as I went through a difficult patch, and it felt like every chapter of the book ended with more financial problems the Lantz studio was pushing through in their history.
Of course, a lot of important names are dropped in the Lantz history. Bill Nolan, Shamus Culhane, Tex Avery, Dick Lundy and LaVerne Harding all play an important part of the history. The book was obviously authorized by Walter and Gracie Lantz and almost feels as if they stood over Adamson's shoulder as he wrote it.
It was also interesting back in 1985 to clear up some of the difficulties that spread through animation studios as one studio robbed from another both characters and personnel. I enjoyed seeing it sorted out, and this was one of the first to help clear the air of the Oswald the Rabbit theft and how the different bodies landed in the different studios. Today, of course, a reading of Michael Barrier's Hollywood Cartoons makes the history evident and clear. Except for some of the nitty gritty financial details and meticulous information about the Lantz studio, this book is almost superfluous now. In some ways it's similar to the autobiographical tome by Bill Hanna. Just the same I not only enjoyed it but felt a strong connection to it.
- Of course, if you're talking about animation biographies, you can't omit the mass of titles of books by John Canemaker. Here are just a few that impress:
Before the Animation Begins: The Art and Lives of Disney Inspirational Sketch Artists This is one of my favorites of John's books. Obviously, my heart is in design and his focus is on some key designers throughout the history of Disney animation. I just wish there were a sequel to this so that some more names could be revealed and analyzed.
Tex Avery: The Mgm Years, 1942-1955 There's a wonderful French volume by Patrick Brion with the same title Tex Avery that is just beautifully produced with animation art on vellum and printed in color to highlight color pencil. Canemaker's book isn't quite up to this, but it's wonderful on its own right giving complete attention to the MGM years of Avery's work. The difference between the two copies I own, is that Canemaker's book is in English, and I can understand it.
Walt Disney's Nine Old Men and the Art of Animation gives the biographies of all nine animators Disney called his "Nine Old Men." It's amazing how much attention and photographic detail it gives to nine markedly dissimilar individuals.
Felix: The Twisted Tale of the World's Most Famous Cat is by far the only real biography of the cat. In fact, it's really more a biography of Otto Messmer, the quiet artist who drew most of the silent shorts for Pat Sullivan.
Winsor McCay : His Life and Art is the crème de la crème of Canemaker's work. This book unveils all the material in this pantheon of cartoon creators. It's an absolute must for all animation and comic strip lovers.
One Response to "Animation Bio Books"
on 22 Oct 2008 at 2:26 pm 1.Anja said …

Good for people to know.
Leave a Reply