Bill Peckmann &Books &Comic Art 19 Jul 2013 07:28 am
Let's focus on some of the early and brilliant art of Walt Kelly.
- Bill Peckmann had forwarded some of the covers from Walt Kelly's Dell comic books, the "Our Gang" series, dated 1946 & 1947. Also included in this stash are a couple of the interior stories.
Bill writes:
I certainly wish I had more than these 7 issues of Walt Kelly's "Our Gang" comic books published by Dell, but looking at these covers, they will give you a sense of what Kelly was up to.
Each issue contained a 14 to 16 page "Our Gang" story done by Kelly, a "Tom and Jerry" story, a "Flip and Dip", a Carl Barks "Barney Bear and Benny Burro" piece and ended with an appearance by "Wuff the Prairie Dog".
I'll include one "Our Gang" story and one "Barney Bear" to round out the post and save the "Pogo" comics for a post by themselves.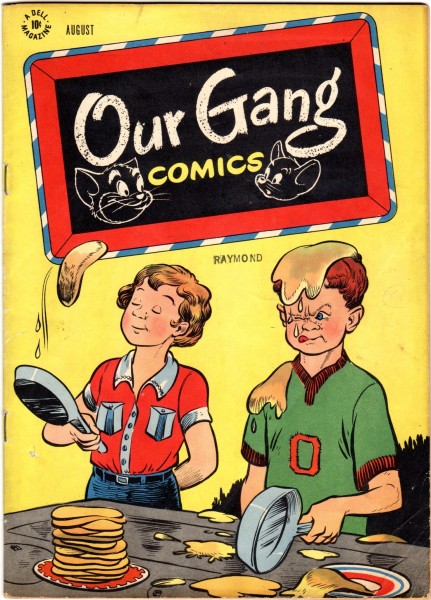 1
August 1946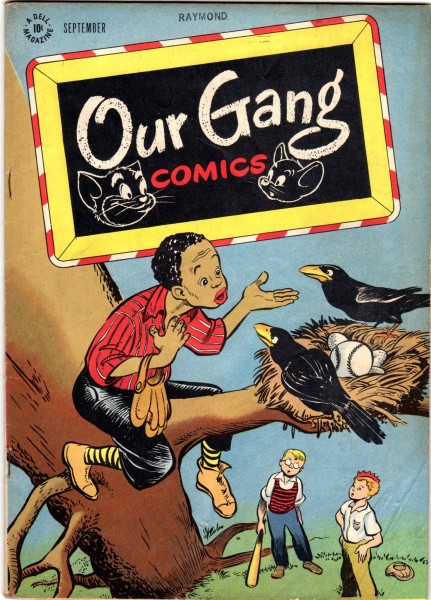 2
September 1946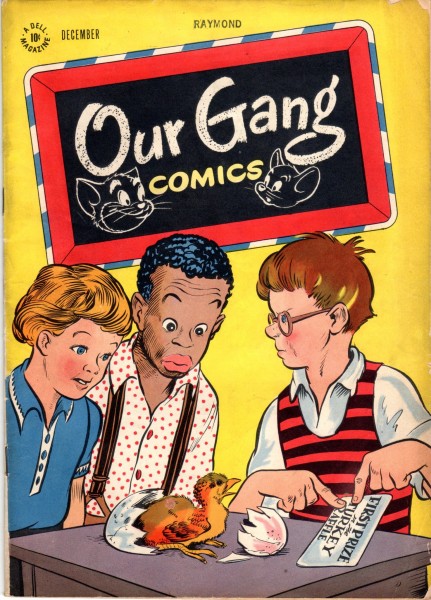 3
December 1946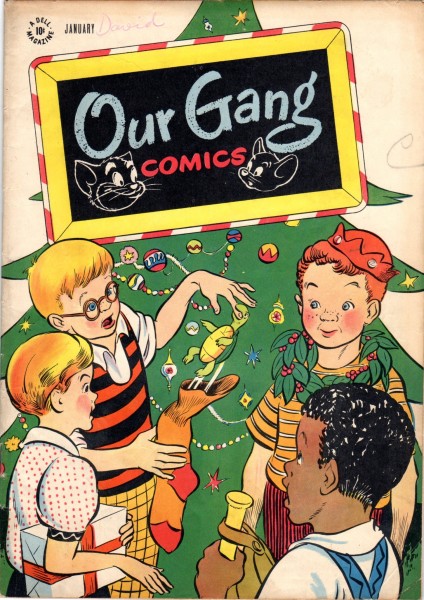 4
January 1947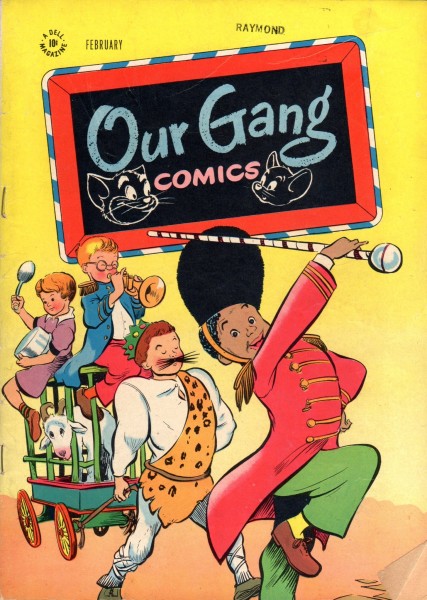 5
February 1947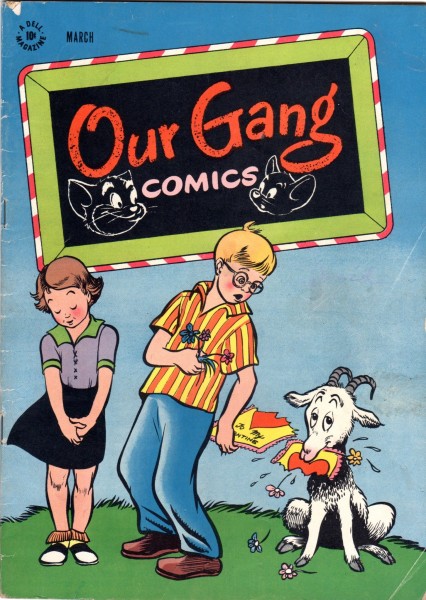 6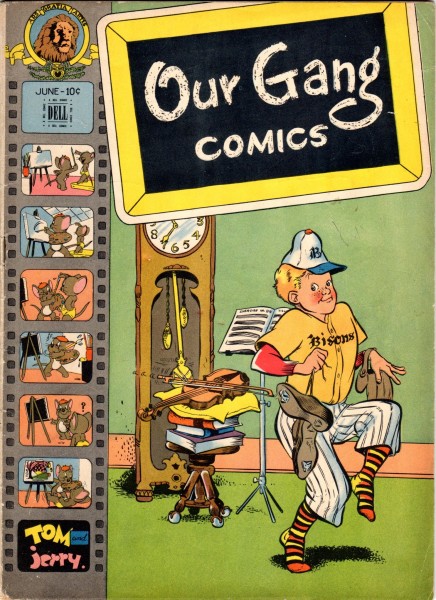 7
June 1947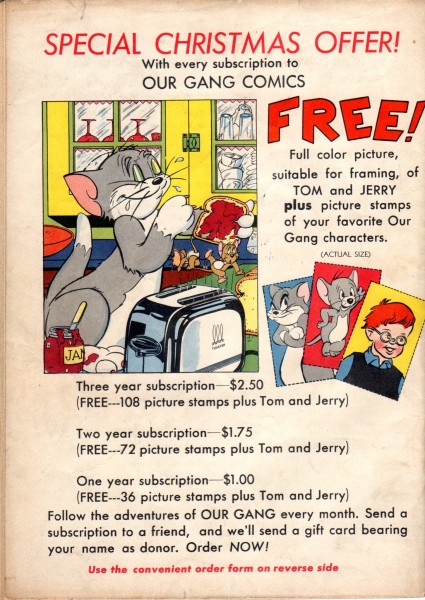 8
back cover
All the back covers have basically the same subscription ad,
but I thought I'd send one along for the "currency" shock of it.
What happens when you pour deceptively simple and totally charming into a bottle and shake 'em up? Why out pours Walt Kelly's "Our Gang" comics of course! What a touch he had for combining "cartoony" and "straight" in those stories, not an easy thing to pull off, he and Roy Crane were masters of it! Norman Maurer of "Boy" and "Daredevil" comics also had that wonderful ability.
This story is from the September 1946 issue.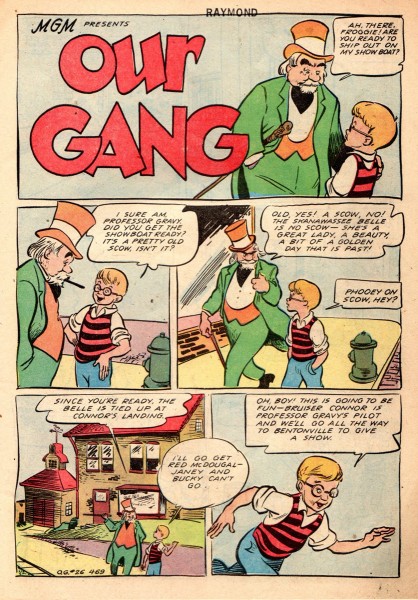 1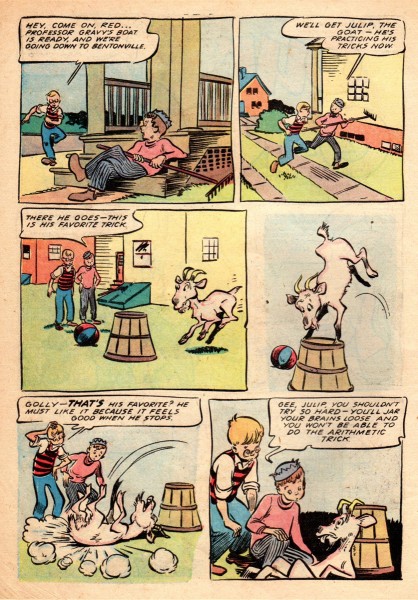 2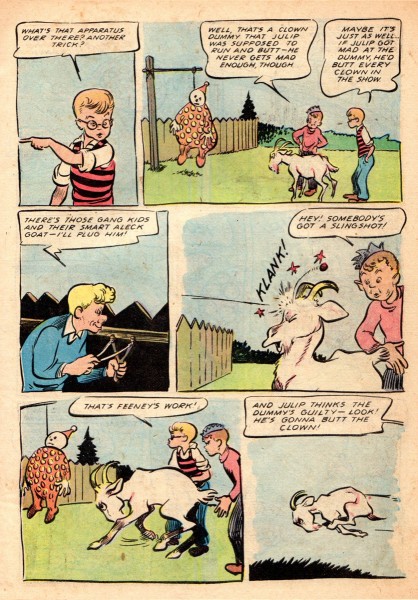 3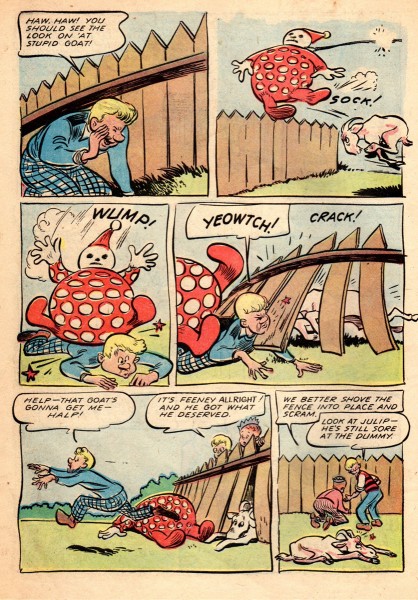 4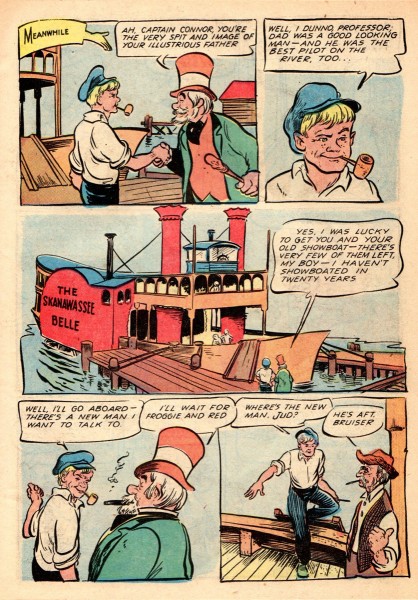 5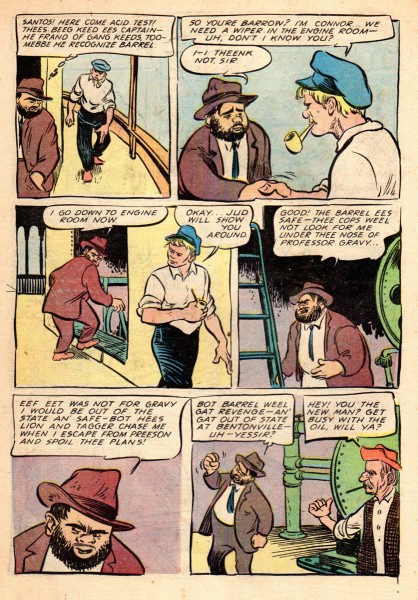 6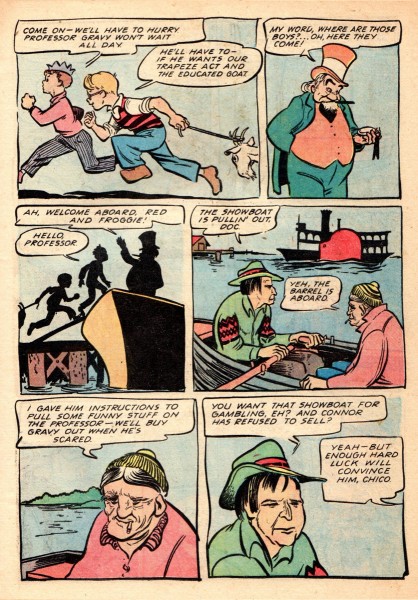 7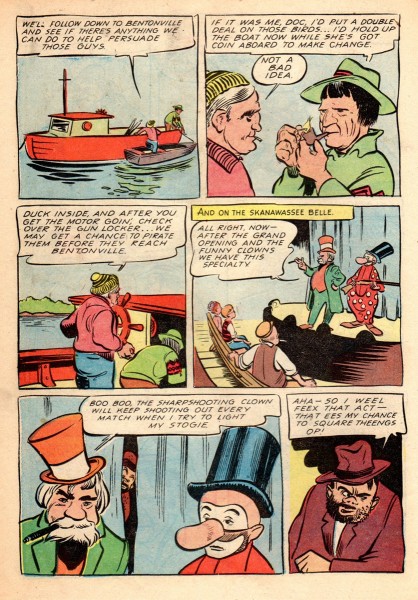 8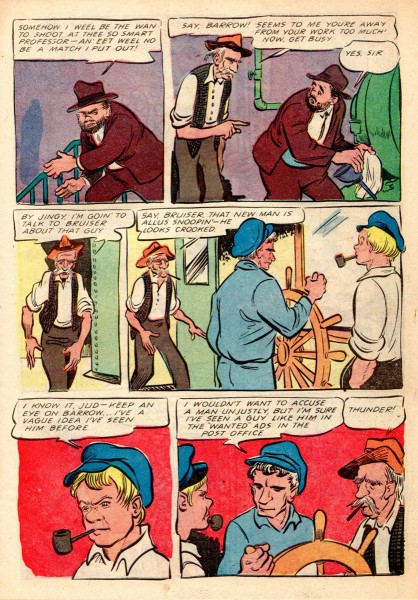 9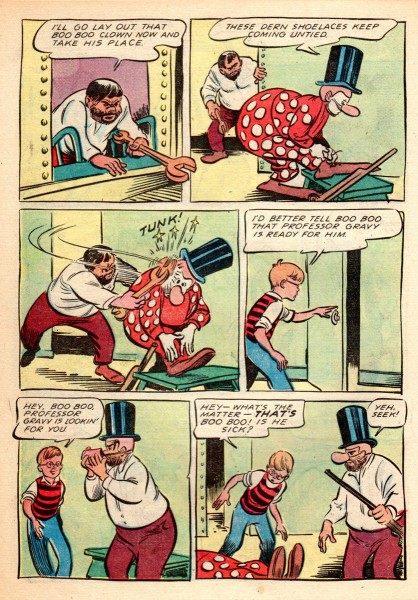 10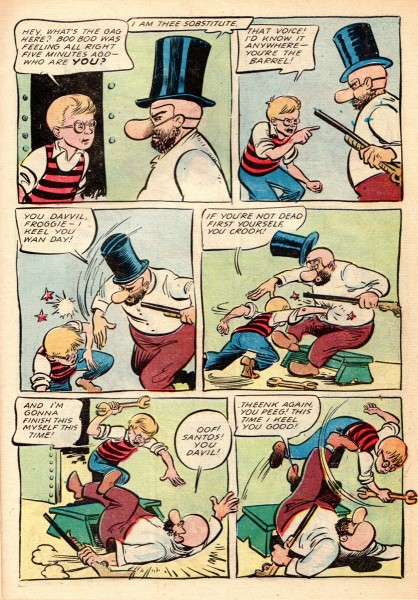 11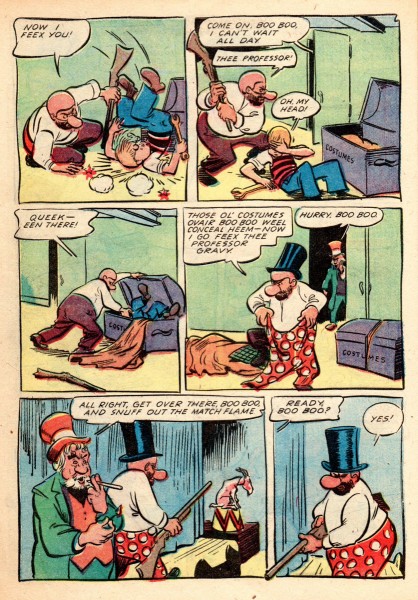 12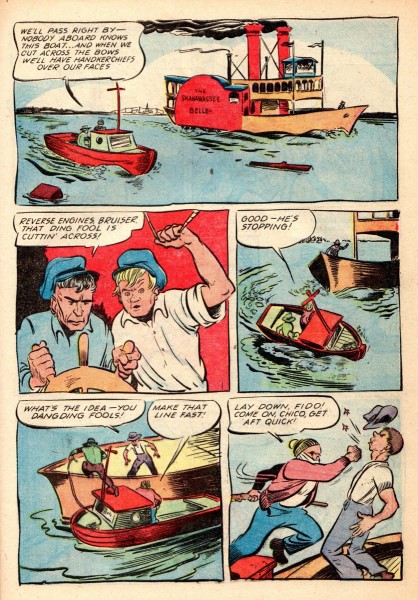 13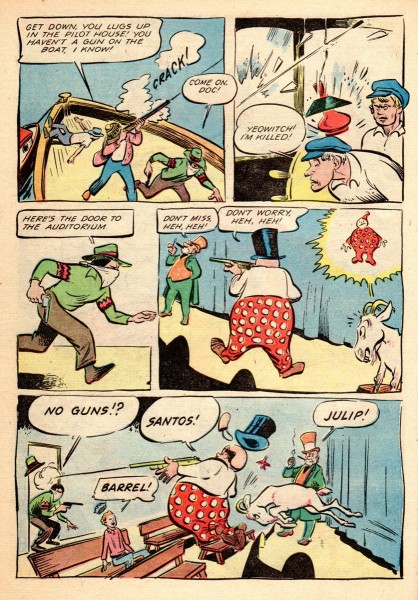 14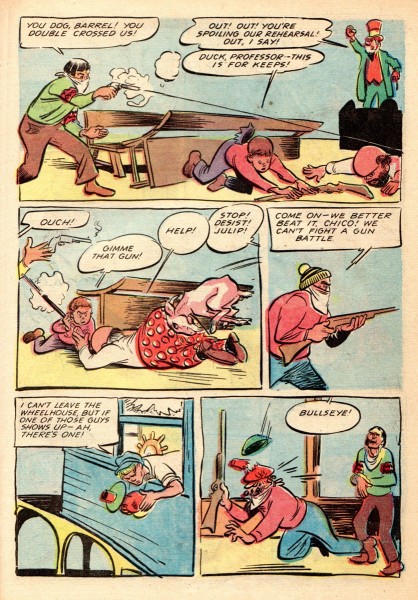 15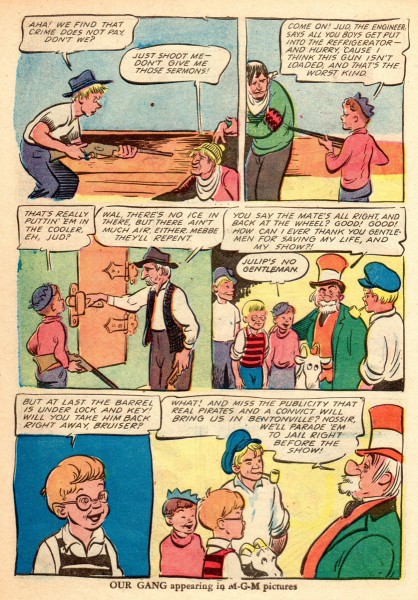 16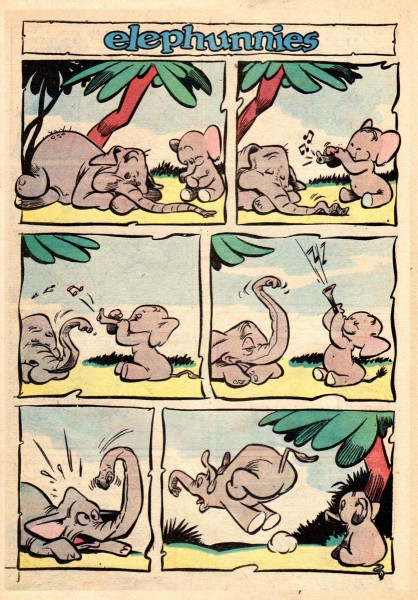 1
Here are two Walt Kelly single page gags from the same issue.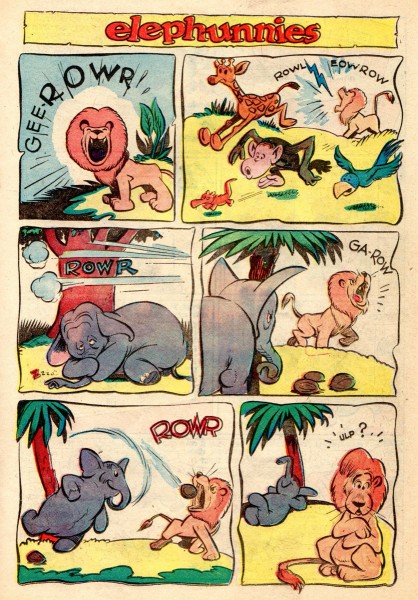 2
6 Responses to "Walt Kelly's Our Gang – redux"
Leave a Reply