Daily post 26 May 2007 08:23 am
Two animated films are among the shorts in competition at Cannes. These are: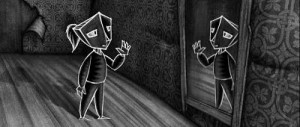 Spegelbarn (Looking Glass) is from Sweden/Finland/Denmark.
Swedish filmmaker, Erik Rosenlund is the Director/producer/animator
The synopsis reads: A dark stormy night. A little girl is home alone, but is she really?
The second film is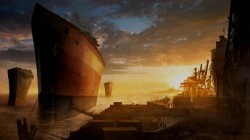 Ark from Poland.
Grzegorz Jonkajtys is the Polish Director of the film.
Synopsis: An unknown virus has destroyed almost the entire human population. Oblivious to the true nature of the disease, the only remaining survivors escape to the sea. In great ships, they set off in search of uninhabited land. So begins the exodus, led by one man. . .
Neither of these films is listed among those to be screened at Annecy.
The award ceremony at Cannes will be held tomorrow, Sunday.
____________________________________
Through Aug. 1, the Posteritati Movie Poster Gallery (239 Centre St.) lets New Yorkers escape into the past with a collection of art from fantasy films ranging from 1937′s "Snow White and the Seven Dwarfs" to modern-day favorites like "Raiders of the Lost Ark" and "The Incredibles."
Gallery hours are Tuesday – Saturday, 11 a.m. to 7 p.m.; Sundays, noon to 6 p.m.
….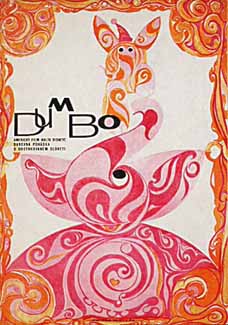 ….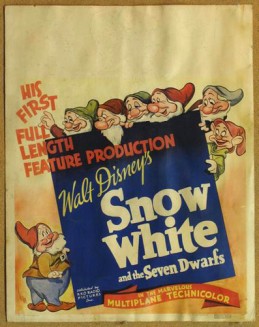 The 1960 Czech poster (above left) for Dumbo (1941) and the original US poster (above right) for Snow White (1937).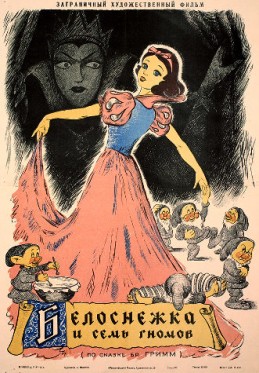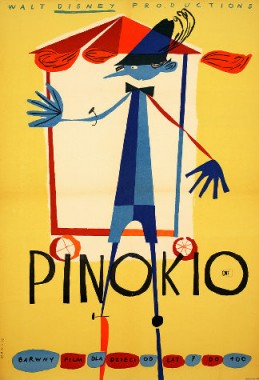 >A 1955 Russian poster (above left) for Disney's 'Snow White and the Seven Dwarfs' (1937), the first animated feature released in the U.S. and a 1962 Polish poster (above right) for Disney's 'Pinocchio' (1940).
4 Responses to "Cannes & PosterArt"
Leave a Reply