Books &Commentary 27 Jun 2007 07:49 am
- First up, in case you haven't seen this letter, I suggest you check it out. A rejection letter from the Disney studios, 1938.
__________________________________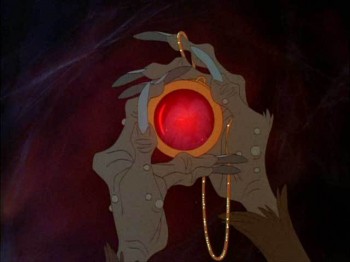 – Monday night The Secret of NIMH aired on cable television. Somehow, even though I own copies of this film on dvd and video, I hadn't seen it since it opened in theaters. Watching it again, after all these years, I found that not much had changed. 25 years didn't hurt or help.
I have to admit that I was kinder to it for the nostalgia of the piece. The wave of enthusiasm I felt for the "renegades," who pulled the film together despite the odds of the period working against them, was high.
The film still has that mediocre ending. It's such a romantic conclusion that it's almost difficult to watch; magic overcomes everything in this world of Bluth.
Also, I've never quite understood the eyes of anyone in the film who's supposed to be old (and I guess wise) – they just glow so there're really no eyes there. Somehow the gimmick is corny.
At times the film is so densely colored, but then at other times it's flat. This flips back and forth from scene to scene. However, this I forgive for a film that was obviously done for a low budget and with a lot of heart.
That Jerry Goldsmith score almost makes the film and all its negatives brilliant. And the voice of Elizabeth Hartman as Mrs. B(F)risby is inspired. It's quite unique and quirky. This is one of her best performances, and she had many of them.
In the end, I'm glad to have watched it again, but it's unlikely I'll rush to view it again in the next few weeks.
__________________________________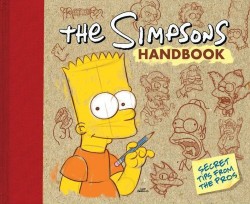 – The NYPost printed a big illustrated review of The Simpson's Handbook, a new book designed to show you how to draw the characters of The Simpsons. The credited author is Matt Groening.
The book appears to print model sheets reworked for the general public. Otherwise it seems to be somewhat similar to those Disney How to draw Mickey (or Donald or Goofy or Pluto) books you could get at Disneyland in the 60′s.
The on-line version of the review doesn't include all those that appeared in the newspaper; some of the illustrations from the book were printed. The images looked interesting though the Post tried to make it look like a fun-for-kids book. I'll have to check it out when I'm in a book store.
I guess they're starting to gear up the publicity machine behind the Simpsons feature film about to be released.
__________________________________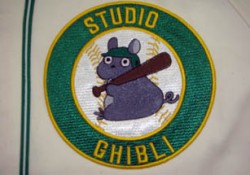 – Daniel Thomas MacInnes hosts an excellent site called Conversations on Ghibli. There, naturally, you'll find an enormous amount of information on Ghibli, the studio that hosts Miyazaki and his films.
Not only does Daniel Thomas offer extensive current information about the films, but he also posts many, many videos.
Currently there are a number of short films to view on the site. Go there and just start watching.
Three I found breathtaking are:
……..a Yurij Norstein ad: here
……..Miyazaji's Sky Colored Seed: here
……..Yoshiyuki Momose's ads for House Foods: here
__________________________________
For those of you who haven't seen this insurance ad by Sylvain Chomet, maybe it'll help keep you on hold until his next film appears. It's already been four years since The Triplettes of Belleville. Making features is a tough business.
__________________________________
- I assume many of you have read Jim Hill's article on the potential box office draw for Ratoutille (Rat-a-too-ee). The article sounds like good business sense even if it isn't the tale we'd all like to hear. I assume we'll all know the answer by this time next week.
Rants against this article appear at Tom Sito's site and at the Animation Guild Blog and at Josh Tyler's Cinema Blend.
Michael Barrier has a positive review of the film worth reading.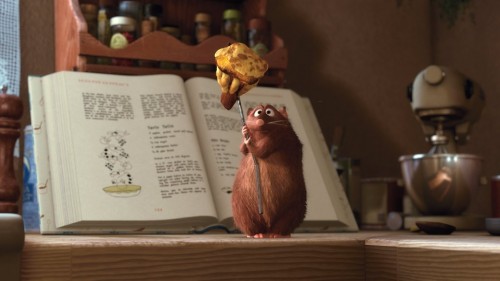 3 Responses to "NIMH, Bart, Ghibli & other feature thoughts"
on 28 Jun 2007 at 6:13 pm 1.Jake said …

Elizabeth Hartman's voice in NIMH remains one of the finest dramatic voiceover acting performances in non-Disney feature animation. She was completely believable as the character in a role that would, were it cast today, go to some inappropriate Hollywood star. The plots of most Don Bluth films owe a great deal to Max Fleischer's "Hoppity Goes to Town", for some reason: endangered protagonists must avert impending danger or lose their home.

on 29 Jun 2007 at 12:52 am 2.Daniel Thomas MacInnes said …

I have to admit that The Secret of NIMH was a deeply guarded favorite of mine when I was a kid. Definitely the guilty pleasure of my childhood. I haven't watched it in 20 years or so, and I've always been a little reluctant to return to it, but there was surely something about that movie that captivated me.

I mean, it didn't have transforming robots or anything, but it was something I felt an attachment to. Perhaps there was a humble quietness there somewhere. I've never been a big Don Bluth fan (like many from my generation, I remember him most from Dragon's Lair – isn't that sad?), but Nimh has always remained in my memories.

on 01 Oct 2015 at 2:14 am 3.Dostava Cveca said …

Thermal Paper… Hello! I is going to be coming back a lot more for your fascinating articles and for wonderful Reading soon. I would like to give a thumbs up for the great information you might have here on this web site!…
Leave a Reply