Books &Mary Blair 26 Jun 2007 08:22 am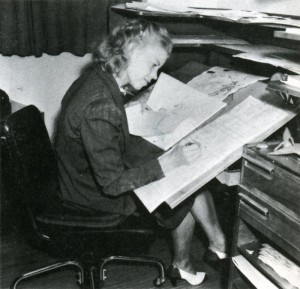 – Here are the remainder of the selections from Retta Scott's illustrated version of Disney's Cinderella.
I'm actually curious to know how Western Publishing proceeded with the illustrated Disney books. Apparently a large number of Disney artists contributed to the books – at least in the 40′s & 50′s. Bill Justice, Dick Kelsey, Mary Blair, et al. Then, of course, there are the Golden Books that didn't have a Disney connection by Disney artists. The Poky Little Puppy by Gustaf Tenggren is, of course, the most famous of these.
(Retta Scott working on Pastoral seq. from Fantasia.
From The Art of Walt Disney by Finch.)
I believe these original illustrations are still on exhibition at the Disneyland Gallery along with others gems from the Little Golden Book series illustrated by Disney artists.
There's also a new Cinderella book available which uses preproduction art by Mary Blair. This one is NOT a Little Golden Book but comes from Disney Publishing.
Here's the link to yesterday's Part I posting, and
some of the remaining illustrations in this book follow: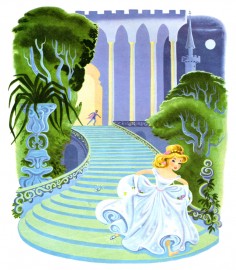 8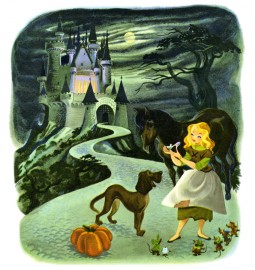 9
(Click on any image to enlarge.)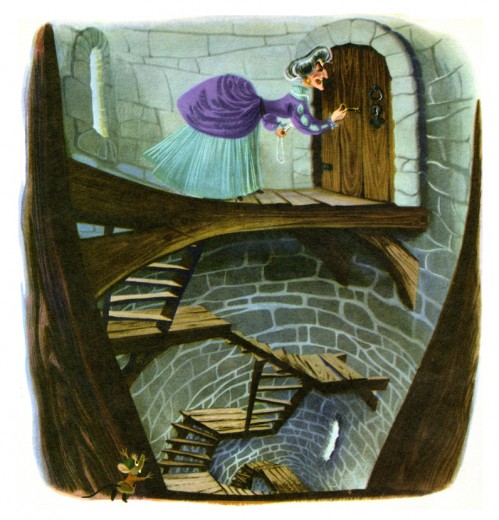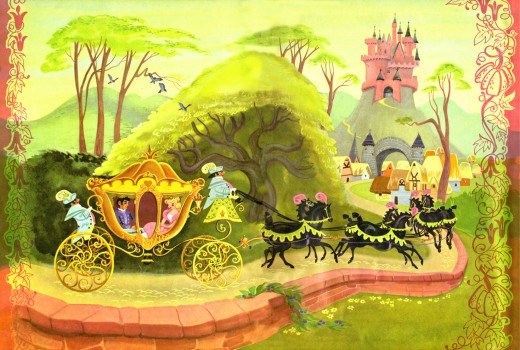 13 Responses to "Retta Scott & Cinderella II"
Leave a Reply