Daily post 15 Aug 2013 05:32 am
- It's time to take another look at some of Rowland B. Wilson's great cartoons. I've chosen one that's more color than not to viw again. Here it is.
I've dedicated a number of posts to the artwork and cartoons of Rowland B. Wilson.
I have been a fan of his work for a very long time. Years before I had the opportunity of inbetweening on his Scholastic Rock designs at Phil Kimmelman & Associates which was back in the early '70s.
Bill Peckmann and I seem to share a lot in appreciating a number of artists and their artwork. Rowland is high on the list. Bill has loaned many works for posting, and I'm certainly indebted to him for contributing all of these RBWilson pieces.
Here are more of the cartoons of Rowland B. Wilson, starting with a news article written about him for the Westport News.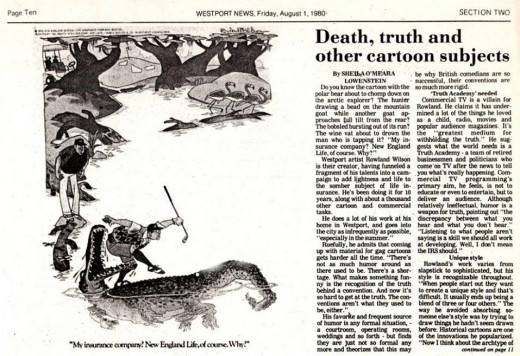 (Click any image to enlarge.)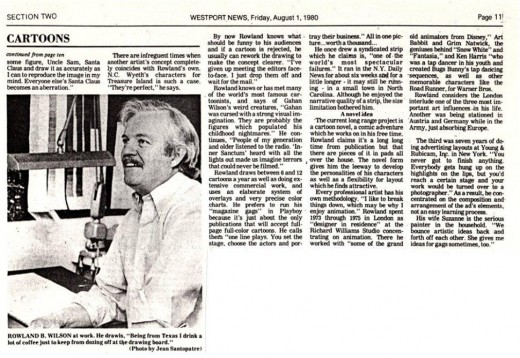 Let's start with the New England Life advertisements. RBW did quite a few of them: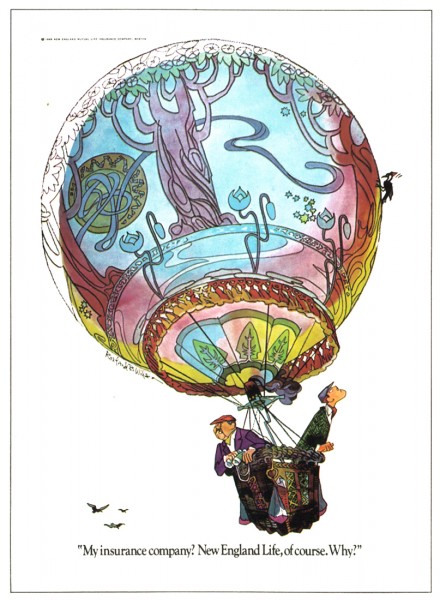 1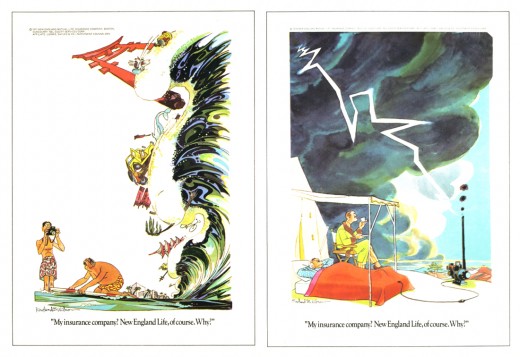 2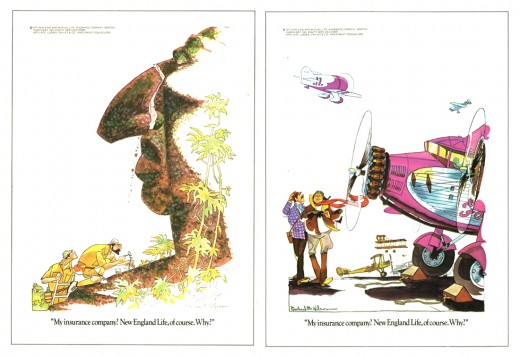 3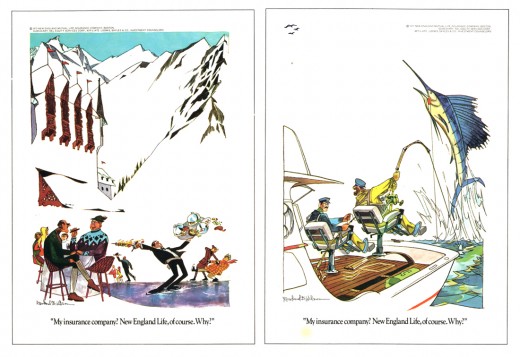 4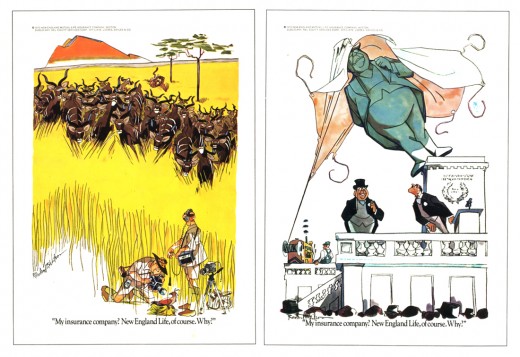 5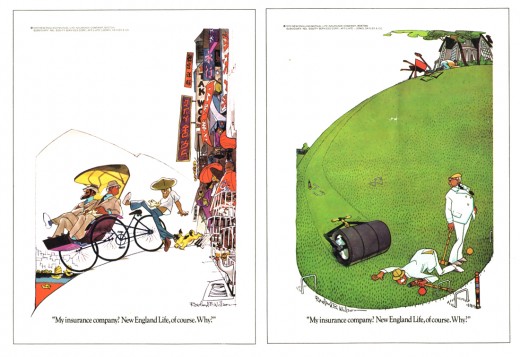 6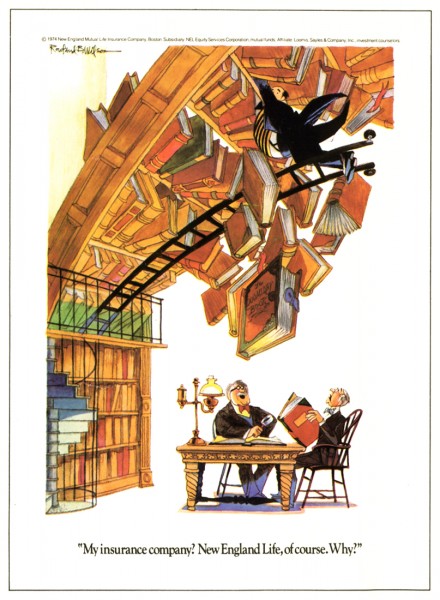 7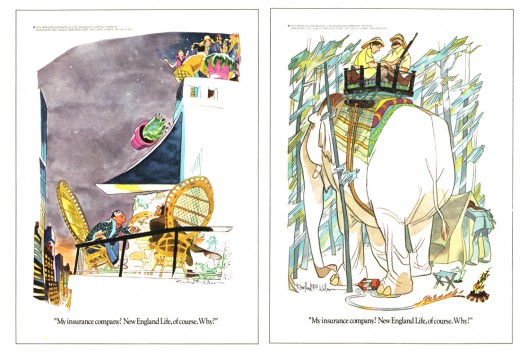 8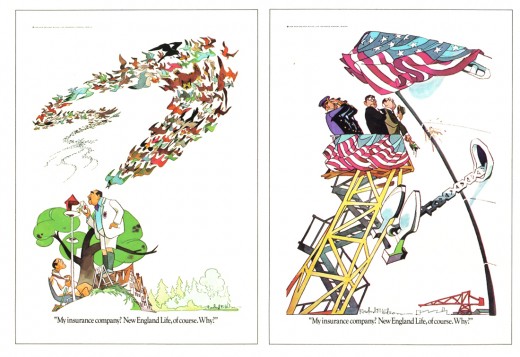 9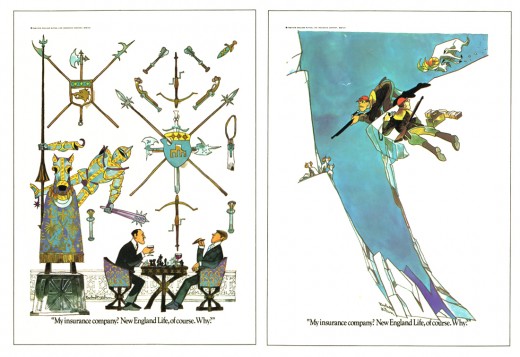 10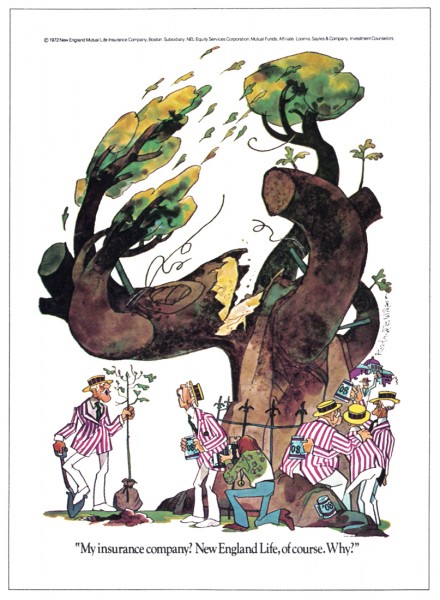 11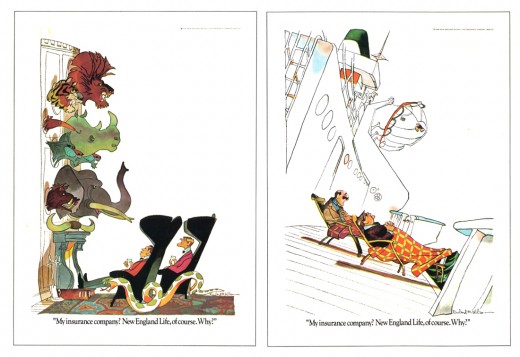 12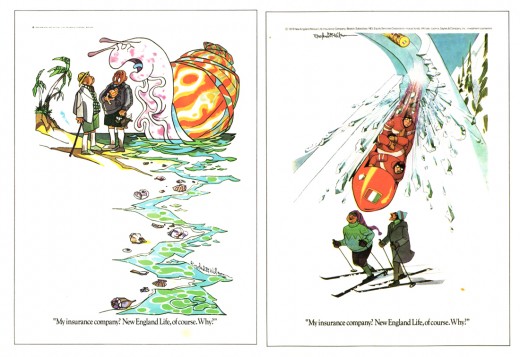 13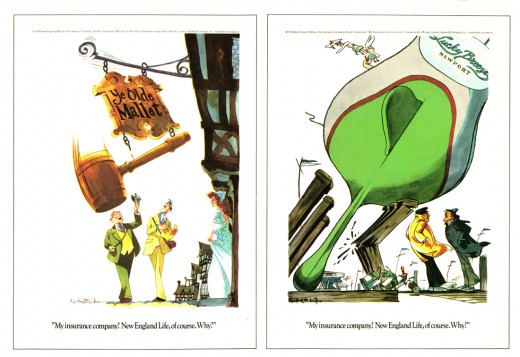 14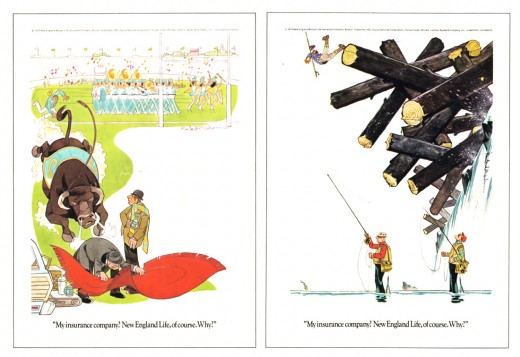 15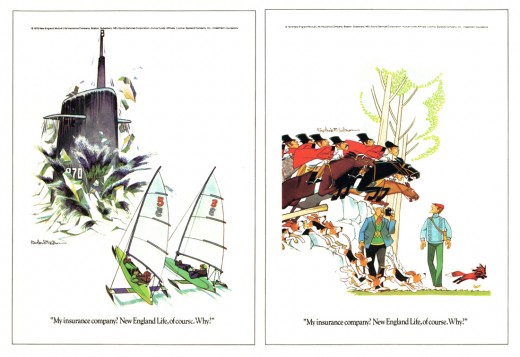 16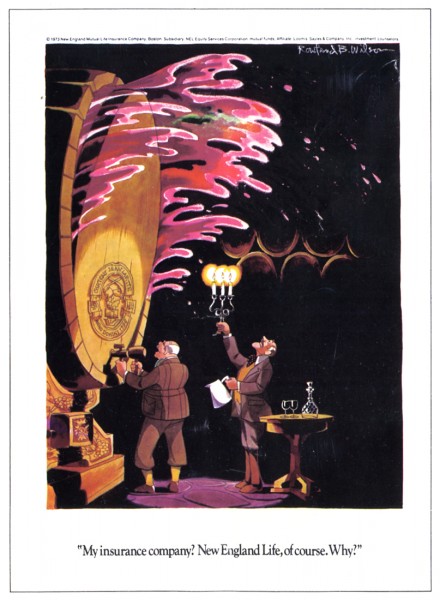 17
We finish this post with some more Playboy cartoons: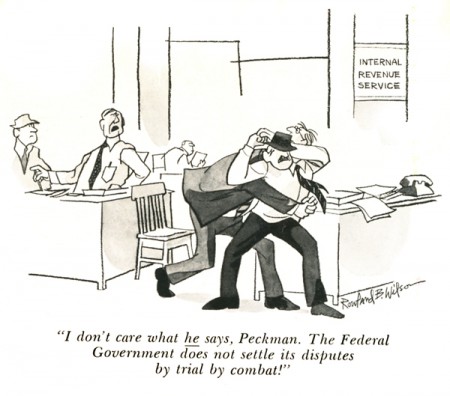 It must have been a treat for Bill to see his name in this cartoon.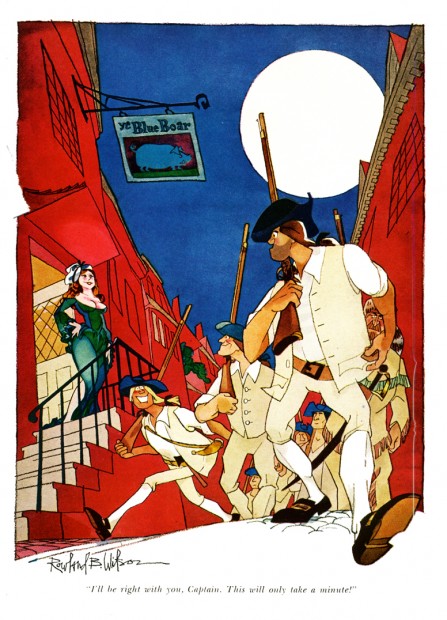 1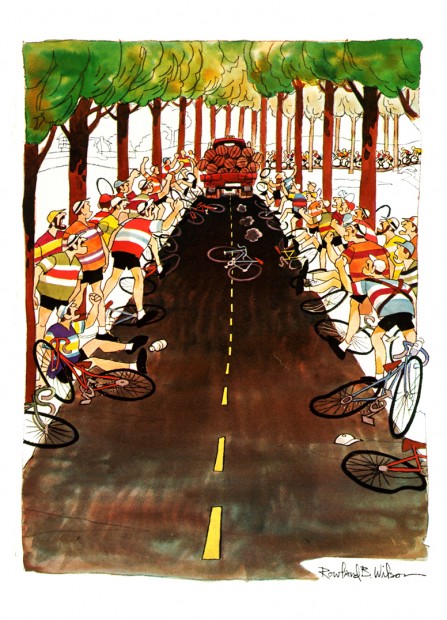 2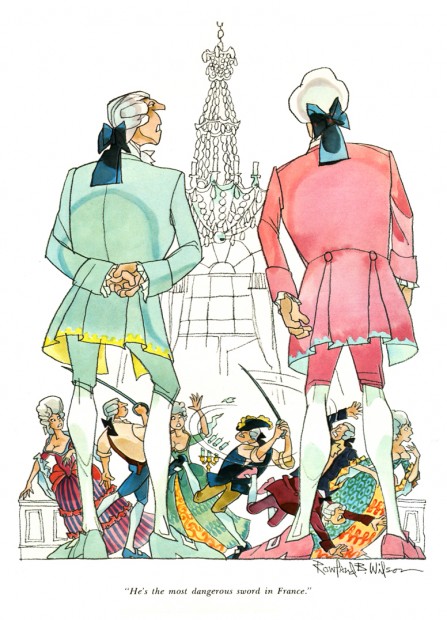 3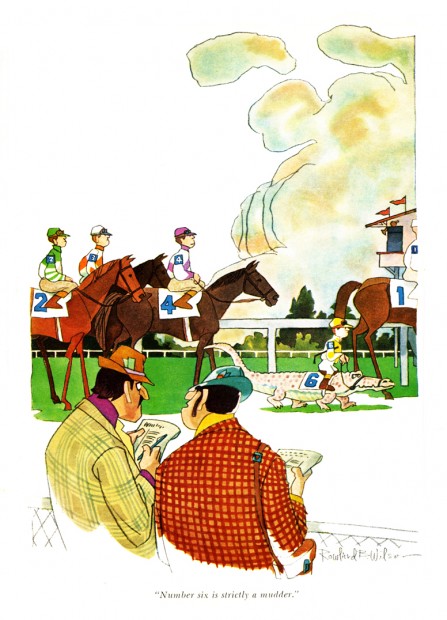 4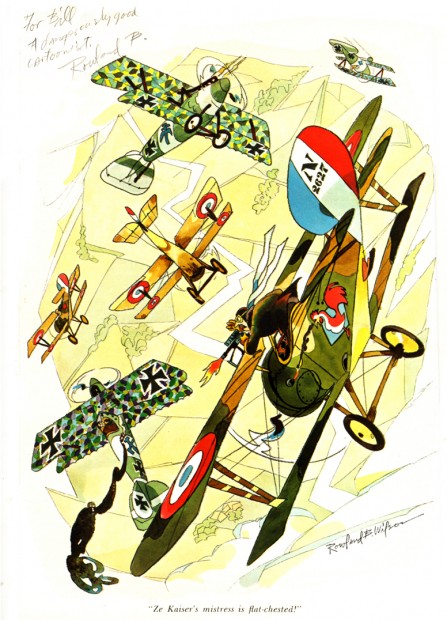 5
Personalized, no less.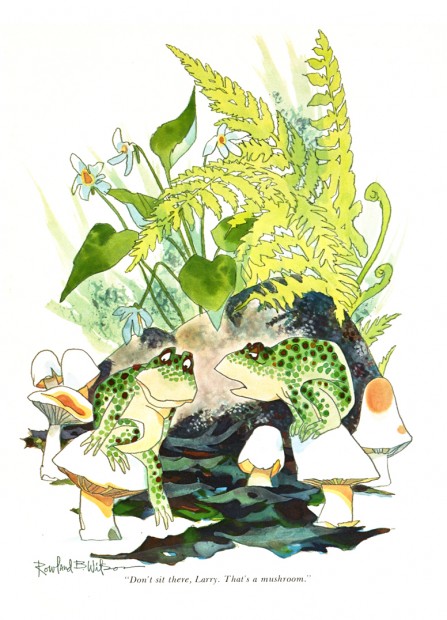 6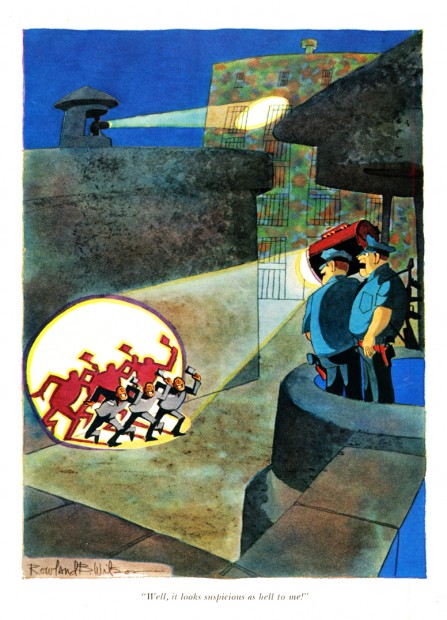 7
- Back in the innocent years, the joke was that one read Playboy for the articles, not the pictures. In my case (and I'm sure it was true for many others), that wasn't much of a joke. I did thumb through Playboy and it was for the pictures – the pictures by Rowland B. Wilson, Gahan Wilson and a couple of other of the great cartoonists of that magazine.
Bill Peckmann has saved a number of Rowland Wilson's cartoons, and I'm eager to post them. It's my pleasure that Bill has a small archive of Rowland's material. He was an enormous source of inspiration for me, and it's my joy to see a lot of these again. It's amazing how many I still remember after all these years.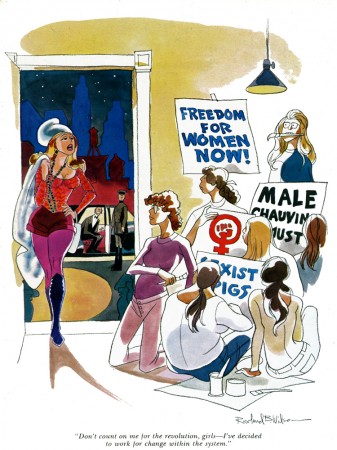 1
(Click any image to enlarge.)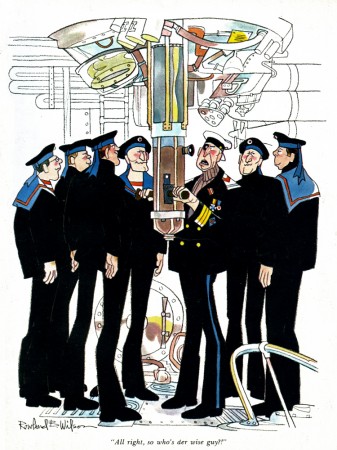 10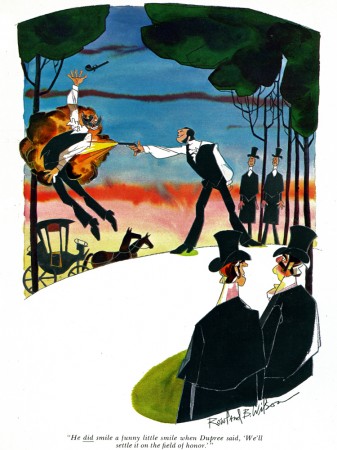 13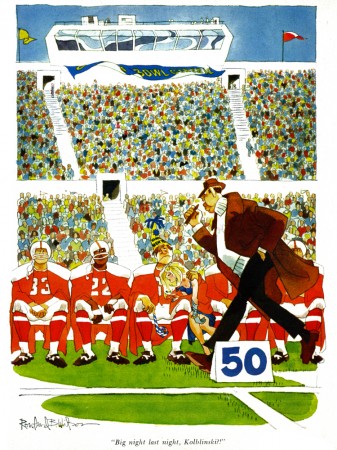 16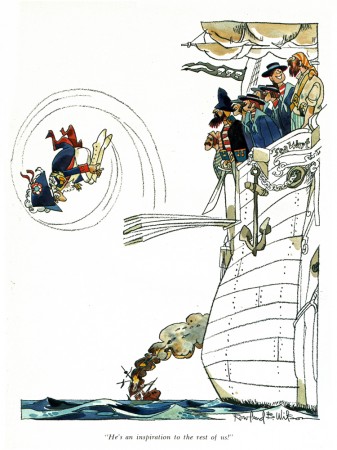 19
One Response to "Rowland Wilson rerun Gags – color"
Leave a Reply