Animation &Animation Artifacts 28 Aug 2013 06:14 am
Given the holiday celebration of Martin Luther Kings' elloquent statement re this subject, I've opted to post these images from Dick Kelsey. Richard Kelsey was one of those visual poets of the Disney studio. He'd probably have been the only one who could successfully tackle Joyce Kilmer's poem, Trees. He also brought Hiawatha to life with his strong beautiful watercolor and in sketches. (Needless to say, the sketches of one film often end up mixed in with the Hiawatha pictures.) Unfortunately, the film never completed production. We ;sten to third rate rate newcsasters give thier own fourth rate unditry of the day. Ricard Kelsey couldn't offer much better than these images.
Trees was a seqment of the 1948 package film, Melody Time and blended in with a never-completed piece based on Longfellow's poem. Hiawatha was never complete but was an amazing gift for sore eyes.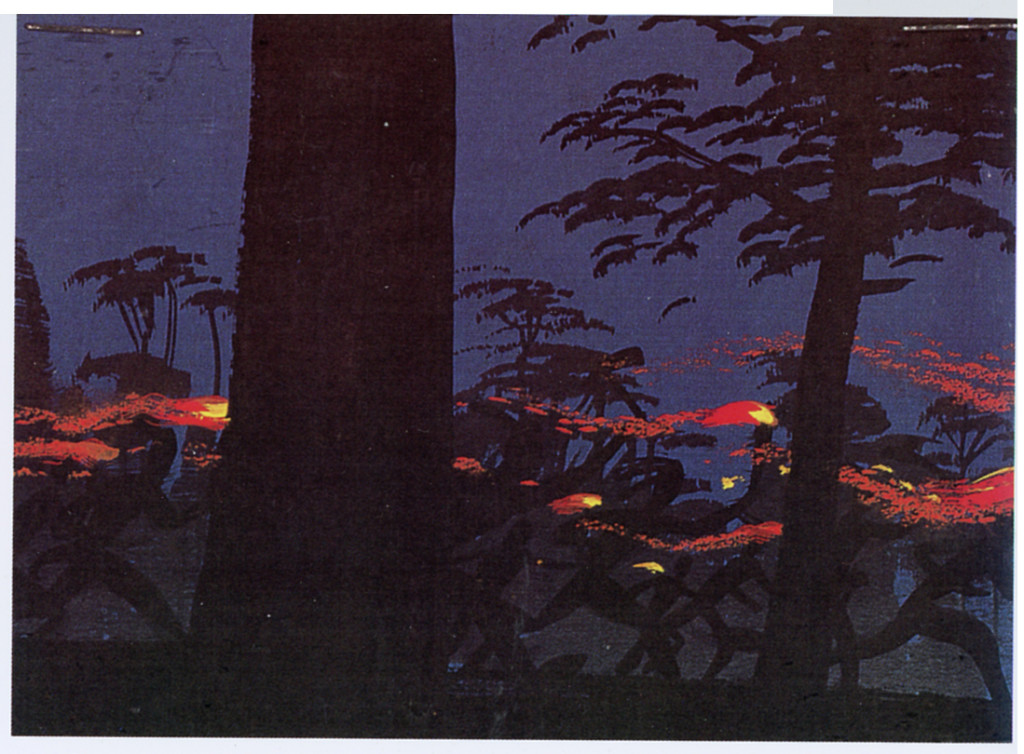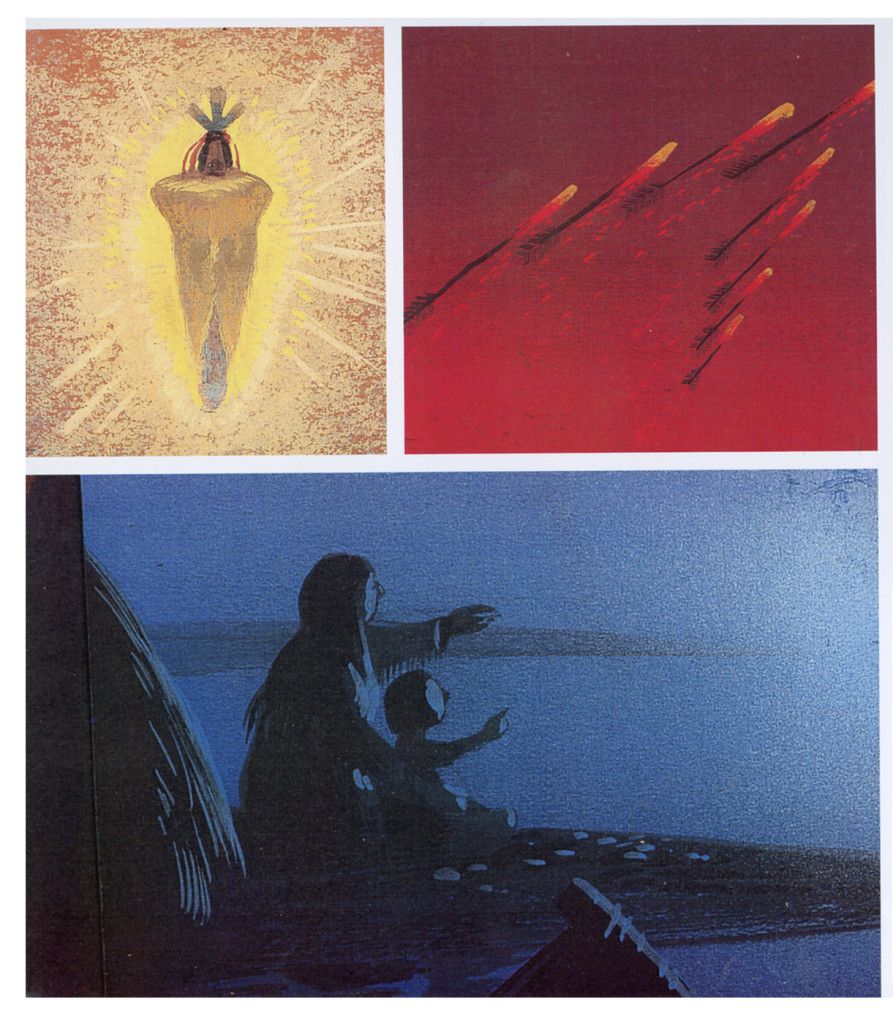 9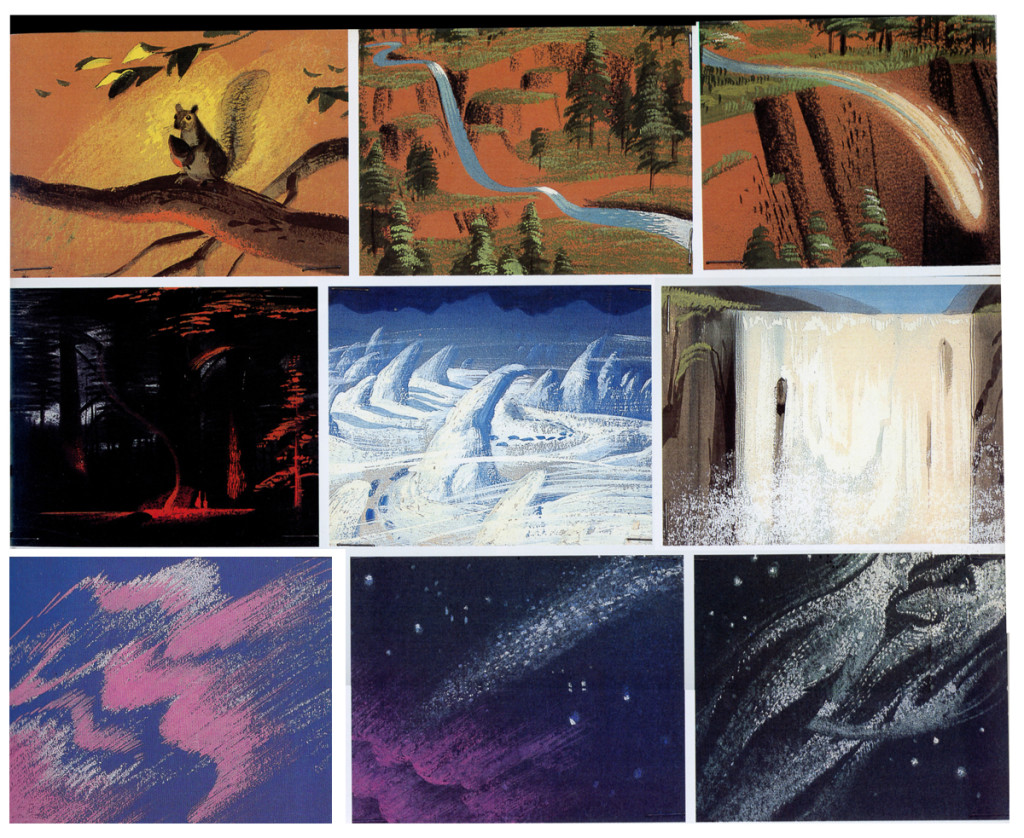 10-21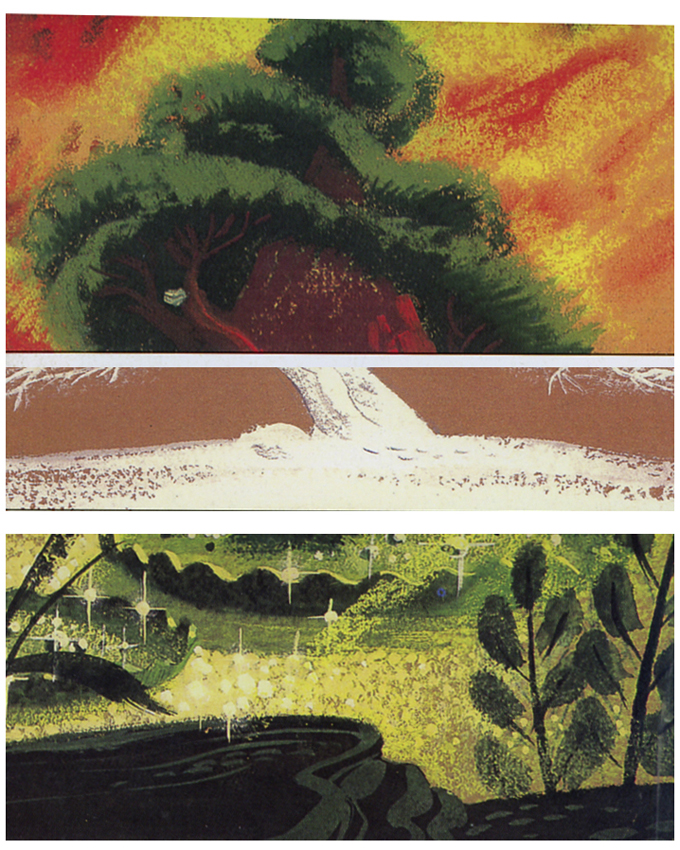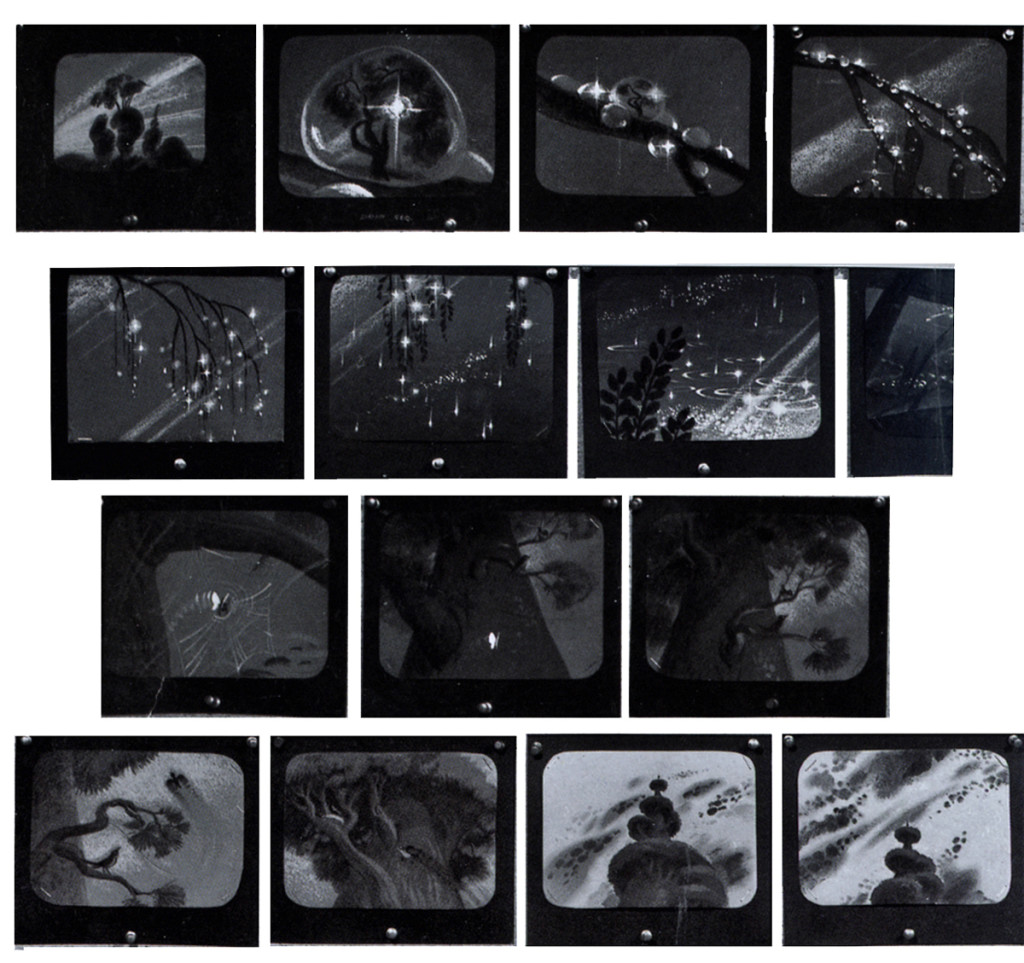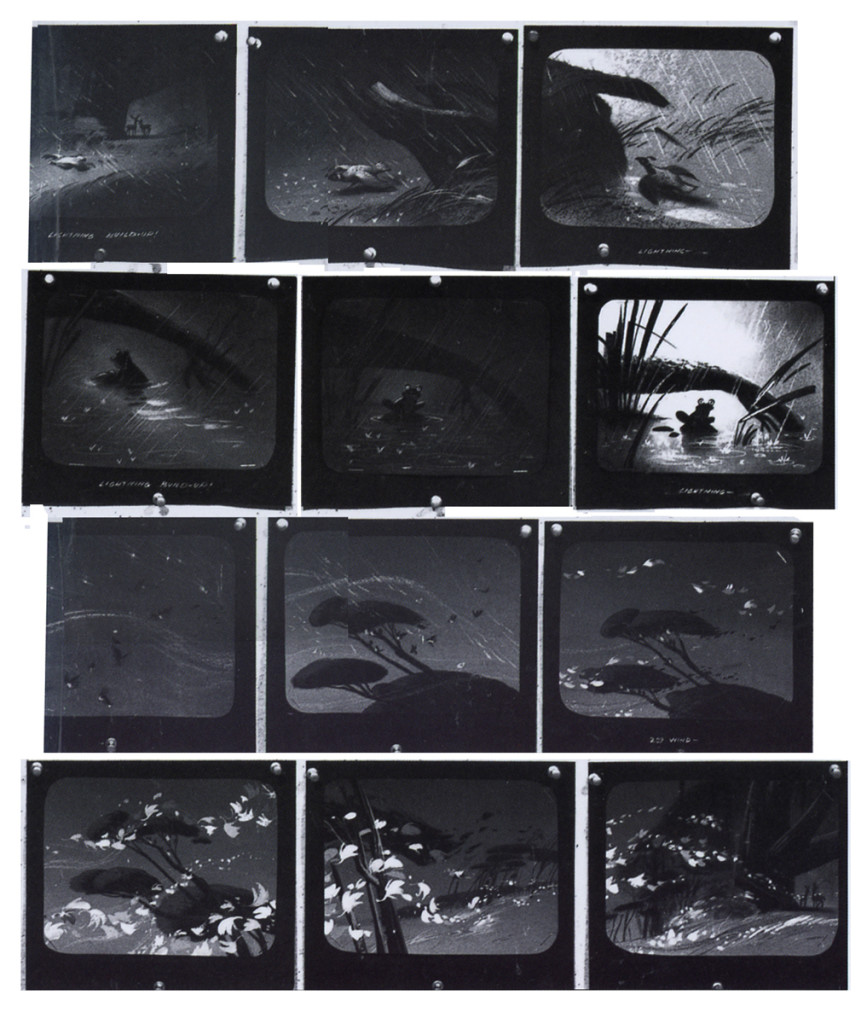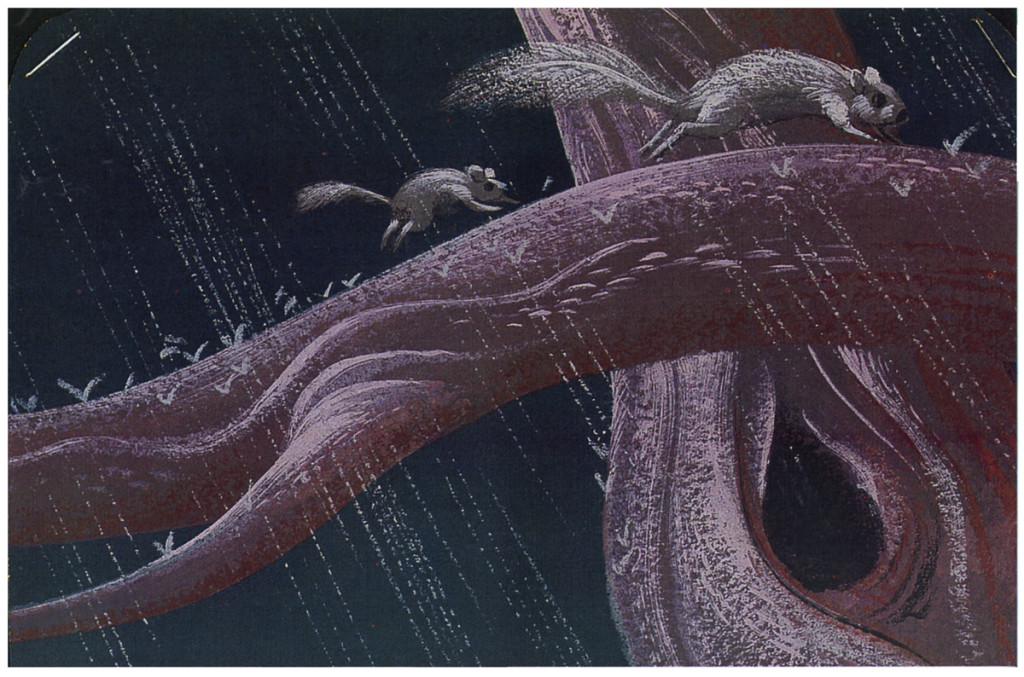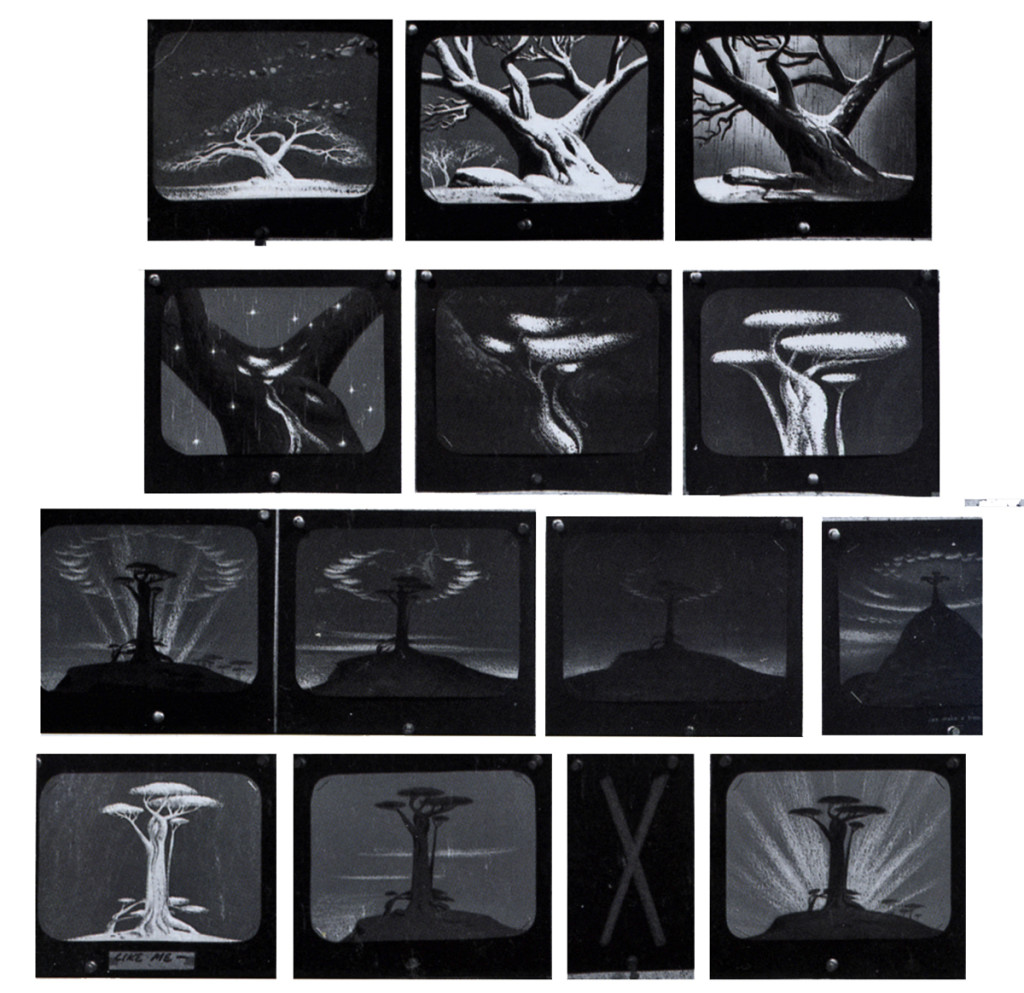 20-7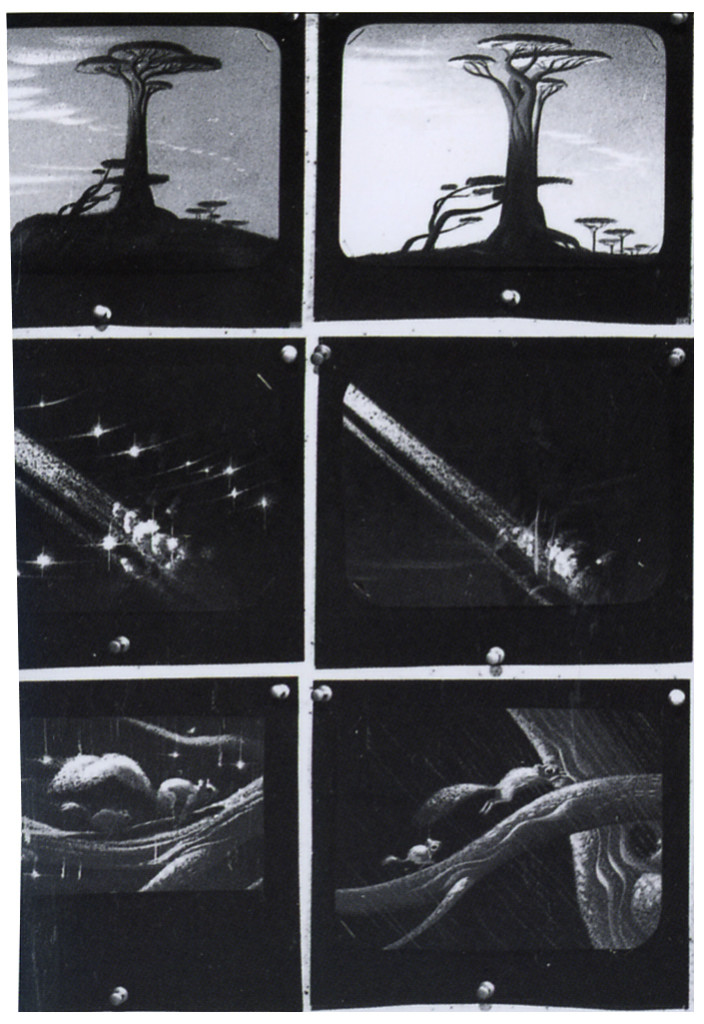 1-6

The art in these two pieces is often as touching as Eyvind Earle's majestic work for Sleeping Beauty. You can see how some slight grace and a more assured pen would have brought the backgrounds to Pocahontas closer to Sleeping Beauty.
They certainly had artists of character working for Disney back then (as do they do today; it's just that today everyone seems to smell of fear. You also have to know how to keep the beauty of the art from dissipating after a few shallow and solo comments.
4 Responses to "Only God Can Make a Tree"
Leave a Reply