Books &Illustration 13 Jul 2007 08:31 am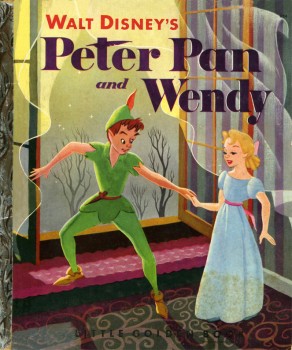 – Here, then, is the completion of Eyvind Earle's Little Golden Book illustrations for Peter and Wendy, first published in 1952. I posted the first part on Tuesday. As I wrote then, the book seems a bit different in that there are a preponderance of double page spreads in the book. A very intereresting approach that almost works in making the book feel larger.
I doubt there was a large amount of play allowed the artists in creating these books. There was obviously a house style that was followed and a feel that the publisher sought. Earle seemed to be interested in experimentation and enjoyed pushing the envelope. This is something that didn't endear him to the hearts of the old guard. (The animators at Disney
(Click any image to enlarge.)…………….. incessantly complained about his busy designs and
…….._______________________………..color schemes for Sleeping Beauty.)
Here is the remainder of the book: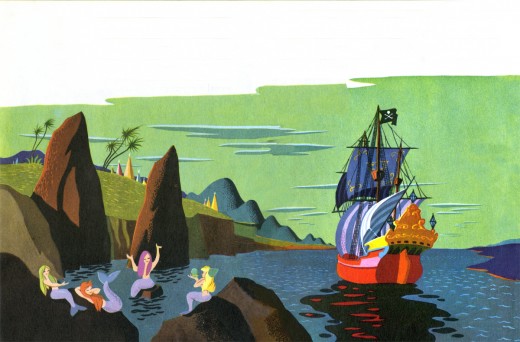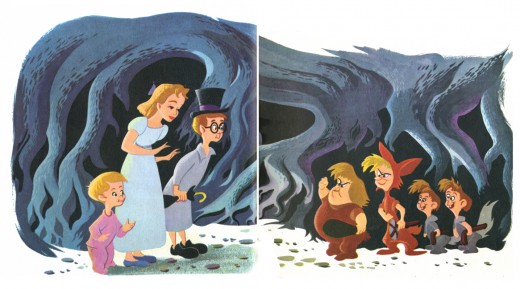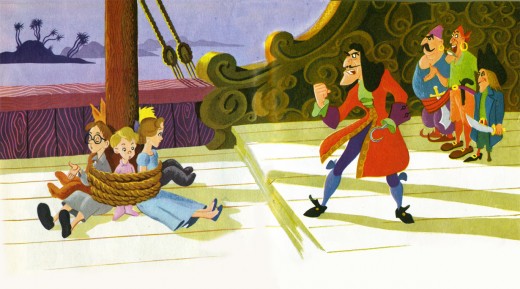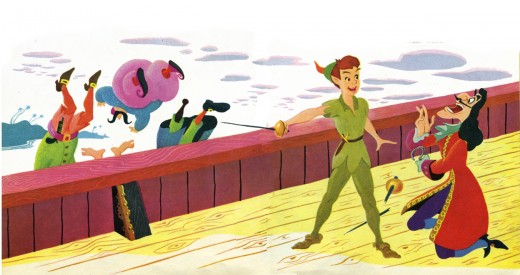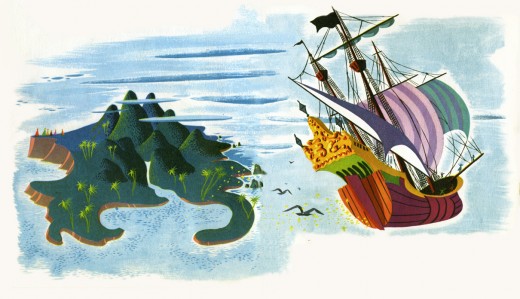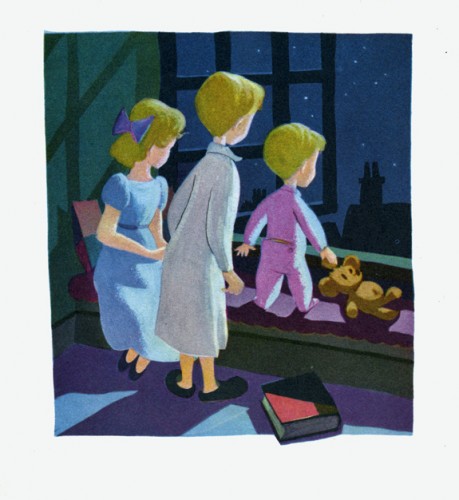 This last illustration is my favorite.
2 Responses to "Eyvind Earle: Peter & Wendy II"
on 14 Jul 2007 at 5:49 am 1.Stephen said …

Yes the last one is touching

on 15 Jul 2007 at 4:24 am 2.Hans Perk said …

At the Disney Gallery in Disneyland (which closes July 31st!!!), one room is dedicated to the Golden Book art, with a heap of originals, e.g. from Retta Scott's Cinderella, Eyvind Earle's Peter Pan, John Hench's Alice, Julius Svendsen's Snow White, etc. etc. It is a MUST to go see this!
Leave a Reply