Art Art &Photos 22 Jul 2007 08:29 am
- As I mentioned earlier this week, I whisked through London to record Hugh Dancy for my film, POE. The recording took only a couple of hours on Tuesday. That meant I had Monday, half of Tuesday, and most of Wednesday to waste time – anxious to get back.
It also meant I did an enormous amount of walking and riding the Underground. I wasn't really in the mood for touristy things, but I got caught up in it on the last day. I had to check out of my hotel at 10am, and wasn't taking off until 6pm. So I wandered.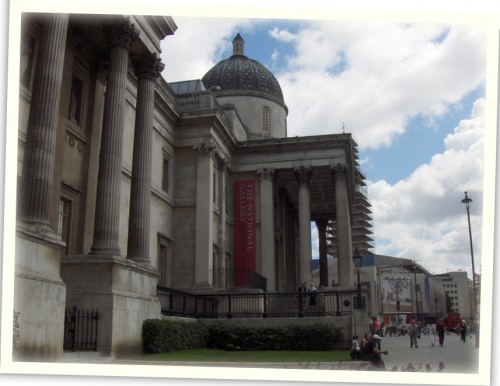 I went to the National Gallery of Art, searching for something to excite me.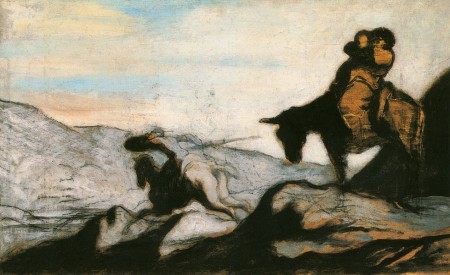 Daumier's DON QUIXOTE, of course, did the job.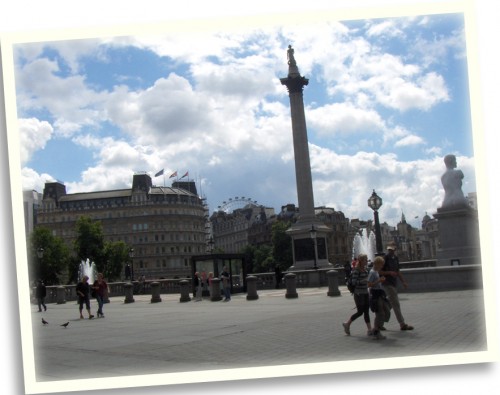 Leaving the museum, I stepped into Trafalgar Square, and decided to go to the Tate. Hugh Dancy had told me there was an excellent exhibition of photos there, so I aimed for it.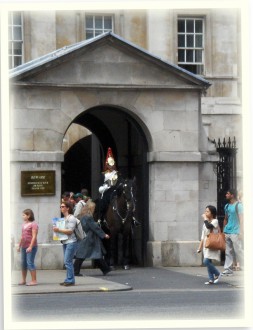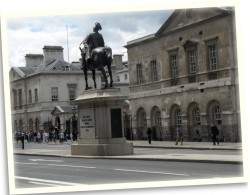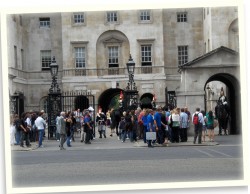 This meant I got to see the changing of the guard as I went pass at noon..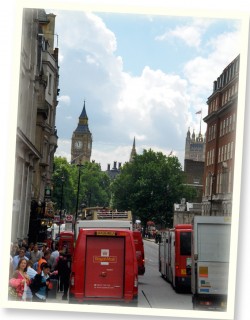 __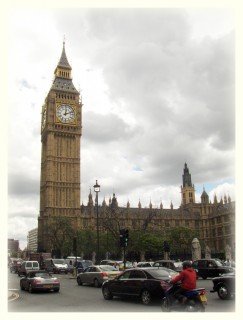 Big Ben sat in the distance so I headed for Westminster, figuring if I walked past it, I could easily aim for the Tate.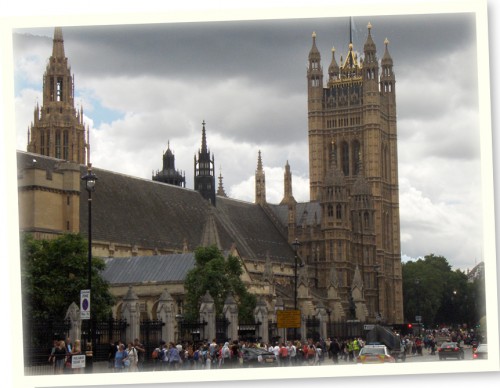 As with every other trip I'd made to London, it was all about the weather. You start out on a beautiful day, and the clouds move up around you as the sky darkens. It begins to rain, and then the sun is beating down on you. The only more changeable environment I've exper- ienced was in Adak, Alaska. Actually, I'm not sure the weather was much different at all.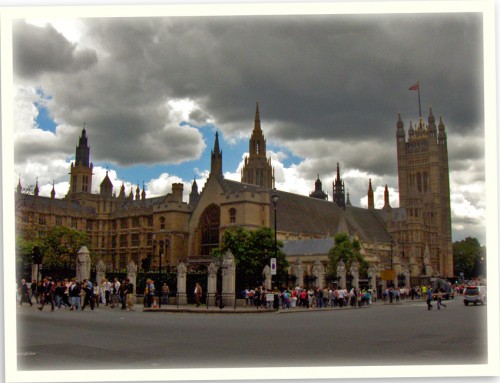 I finally did get past all of these crowded tourist sites as I got to the Tate Museum. (Not the Tate Modern.) I never did see the show of photos that Mr. Dancy had recommended. There was a show of Turner watercolors as presented by David Hockney. It was a stunning show, and it was all I needed for the day. I didn't love the book/catalogue they had for sale, so left with only memories. Turner is enough of an inspiration for anyone. Certainly, enough for my trip.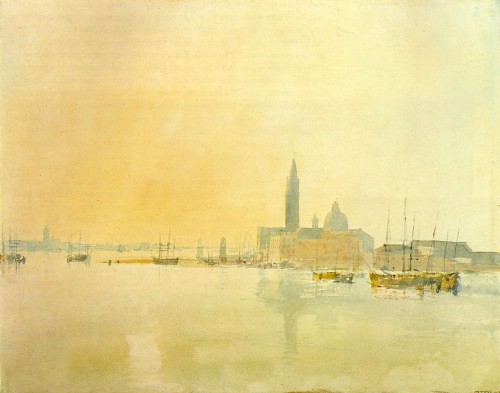 A fruitful trip, indeed.______
3 Responses to "London Opportunity – Photo Sunday"
on 22 Jul 2007 at 7:31 pm 1.Larry Ruppel said …

Mike,

It looks like you enjoyed your stay in London – I've just returned from there myself last week.

Did you notice the unusual statue of a nude pregnant armless woman in Trafalgar Square? You've caught it in the far right of your photo of the square. There's more about it here > http://www.bbc.co.uk/ouch/news/btn/lapper/

Concerning Turner – There's an excellent series on PBS, "Simon Schama's Power of Art", that will focus on him tomorrow, Monday July 23 at 10pm. Here's the link> http://www.pbs.org/wnet/powerofart/

I've recently lived in London where they have a very large and creative animation community, second only to LA it seems.

on 13 Sep 2014 at 5:39 am 2.Www.Billnye.Com said …

good day! , I really like your writing therefore a great deal! talk about we all be in contact additional around this post on AOL? I would like an experienced professional on this household to be able to solve my personal dilemma.. Back Link Building It's possible that may be an individual! Writing about forward to see you.

on 01 Oct 2015 at 2:29 am 3.Cvecara Online said …

How do I know if a WordPress theme supports a subscribe option?
Leave a Reply