Daily post &SpornFilms 23 Jul 2007 07:33 am
- I talked about recording Hugh Dancy for POE, my film just getting started. I'd like to put up a bit of a poetry read. Here's Poe, at the end of his life, reading the first half of Annabel Lee, a poem which talks about the death of his young wife, Virginia. She and Edgar were married a mere 7 years. After she burst a blood vessel in her throat, singing, their inability to buy the proper medication and afford medical help finished the job.
Hugh Dancy reading the first half of
Annabel Lee
___________________________________
- Matt Jones recently wrote on my blog that he has initiated a tribute blog to Ronald Searle.
This is an excellent new site that I would suggest you visit. Searle is an inspiration as an artist and cartoonist.
As a matter of fact, Matt has a healthy blog of his own that is well worth a look. His somewhat recent sketchbook drawings of Annecy are quite impressive.
.
.
. . . (click images to enlarge.)
___________________________________
Mark Mayerson's blog is as excellent as ever. He has written a couple of posts that are must reads.
. There are some fine comments about Ratatouille unlike others I've seen. If you haven't read this and can still sit through any more about this film, read it. Mark's written some insightful words about Brad Bird's films.

. His breakdown of Pinocchio continues moving closer to a climax. Mark's comments and analysis of this animated gem have to be read by anyone interested in animation.

Speaking of Ratatouille, the box office reports for this past weekend show that the film grossed another $3,360,000 for this past weekend in the U.S. This puts its total at $165,628,000 and makes it the second lowest grossing of Pixar's films, at this point in its life. Being an excellent film is not everything for a movie; it helps financially if the audiences keep coming back.

___________________________________
Hans Bacher's newish site is glorious for anyone even slightly interested in animation design and backgrounds. His relatively new site Animation-Treasures is where Hans posts reconstructions (meticulously done by using multiple frame grabs and photoshop) is a wonder.
I particularly like some of the images that Hans has created from Fantasia's Nutcracker Suite. It's quite beautiful as bacground art and as something new "frame grab" art. I've quickly become a regular to this site.
Hans also studies films – both live action and animated – in multiple images taken from the films. Spend some time here.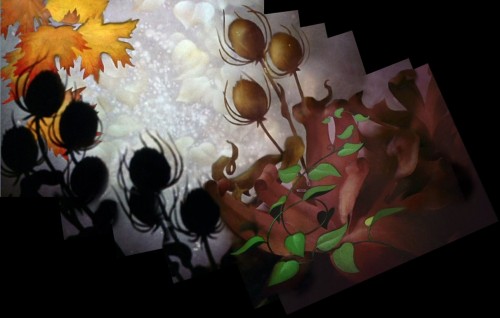 5 Responses to "Annabel Lee/Searle/Mayerson & Bacher"
Leave a Reply