Animation &Animation Artifacts &Commentary &commercial animation &SpornFilms &Tissa David 26 Aug 2013 08:54 am
To celebrate Tissa David's last days, Ive chosen this title sequence she did for Garbo Talks. Her anmation is beautiful for it, and I enjoy looking at the film which has yet to be released on DVD.
The initial rough/cut screening for Garbo Talks was a bit peculiar. I sat down and a woman sat next to me; I sort of recognized her. We said hello when she sat down. Somewhere midway during the film I realized who the woman was – Betty Comden, that half of the Comden & Green writing team. I realized she was playing the part of the older Greta Garbo in the film, without receiving credit. It was brilliant casting, but you could say that about all of Sidney Lumet's movies.
When I left the screening room there was a tense meeting going on with four people. I caught Sidney's eye and waved goodbye. Going down in the elevator Burtt Harris, the producer, rushed in as the doors were closing. He asked what I thought of the film. Before I answered he said it wasn't working, and Elliott Kastner and MGM weren't very happy. A rough conversation in an elevator.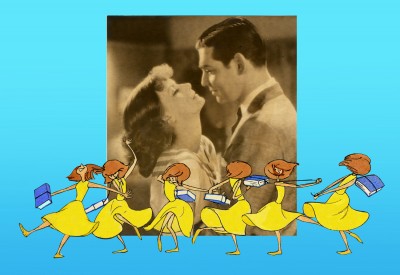 The next day, Sidney asked what I thought of the film, I said that I felt we didn't know enough of the back story of the Ann Bancroft character in the film. I suggested that I try to offer this in the opening credit sequence. Sidney loved the idea. He just made me promise that it wouldn't feel like the credits to "I Love Lucy" or "I Dream of Jeannie."
During the mix, we were talking about the music for Garbo Talks when we slipped off into discussing the music for some of Sidney's other films. I told him that the music by Richard Rodney Bennet for Murder on the Orient Express was one of the most brilliant film scores ever done. Sidney hesitated in responding finally saying he didn't get it at first, and it took a while for him to appreciate the music for that film. Sidney wasn't always perfect in selecting a composer for his films, although I do think that Johnny Mandel was a great choice for him on Deathtrap and The Verdict (or any film, actually).
Bob James had scored Garbo Talks. (He is an eminent jazz pianist, whose most famous piece is probably the theme to the tv show, Taxi.) Bob and I had to work together very closely. He wrote the score to the animatic I'd given him and would build the rest of the film's score from that. He hit many of the actions in that opening title, and Tissa David's animation hit them all. There was a very tight sync between music and title animation.
The preview screening was held on Long Island. I drove there and met the group of Sidney, editors and MGM execs, including Elliott Kastner. He was the leading producer on the film. They weren't happy at the end of the screening, and I was sure my titles were going to go. It took a week to hear that the titles were staying, but the score by Bob James was dropped. The composer took the hit, unfairly. A new score was being written by Cy Coleman. All that tight sync work!
Coleman wrote a lovely melody for the film, but just swept across the animation not hitting any points in particular. It's taken me a long time, but I've come to like the music he wrote. Tissa wouldn't watch the piece again with the new music.
In the film, the character played by Ann Bancroft has had a life that, in some small way, was shaped by Greta Garbo's feature films. This is a small bit of backstory in the live action film, until the end.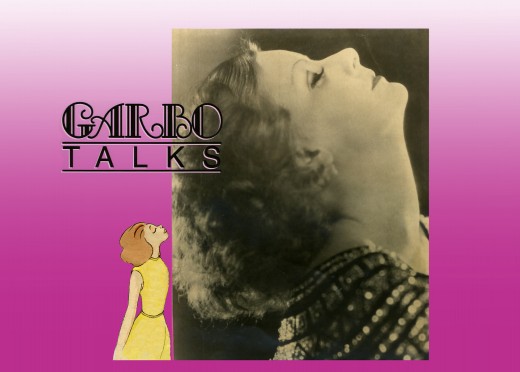 For the credits, I chose to develop this aspect of her story, and Sidney agreed on the approach. We told her life in a caricature of Ann Bancroft's character, growing up. The sequence ends with her at her current age, an elderly woman, and the live action begins. Hence, we were giving the life story of the film's lead character before the film started.
The idea was to use the device that had been developed for TV in the 50′s & 60′s of the caricatured characters whisking through the sitcom titles. (See Bewitched or The Carol Burnett Show.) However, it was our intent to treat it in a serious way.
Tissa David did a stunning, tour de force of a brilliant piece of animation. It was a dance that the character went through, and the credits played off the animation, which played off stills of Greta Garbo's films.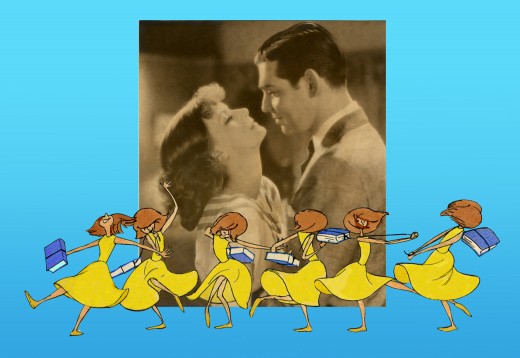 There was a small crew on the piece, which ran about 2 ½ minutes. Tissa animated, I did whatever clean up was left. Robert Marianetti single-handedly colored everything; Janet Benn and Christine O'Neill did additional I&P. Gary Becker filmed it, and Edith Hustead edited.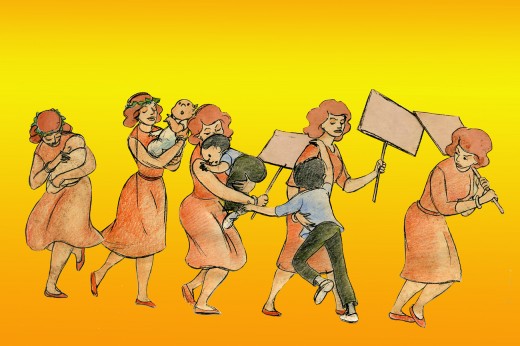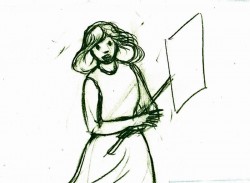 .
.
Tissa had about two weeks to animate about 2½ mins. of animation. I begged her to leave inbetweens for me, which she did, though only on close positions. I inked on paper, and Robert Marianetti colored directly from these rough-ish drawings. It was done with prismacolor pencils on paper. The paper drawings were then cut out and pasted to cels.
.

Animation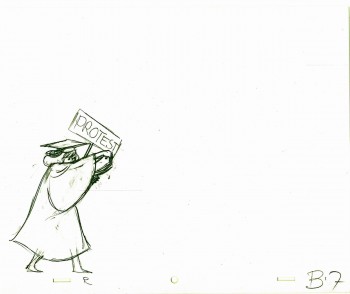 7
(Click any image to enlarge.)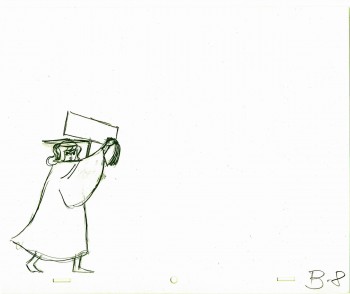 8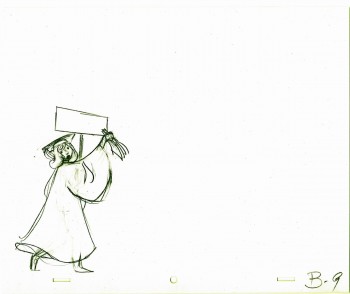 9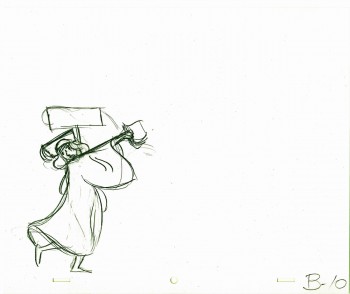 10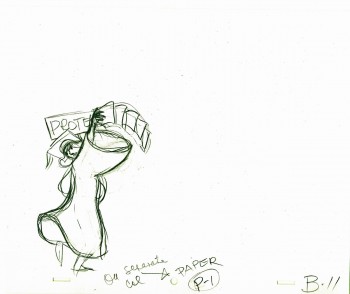 11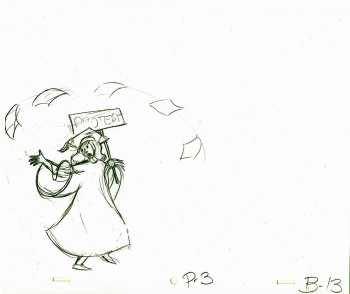 13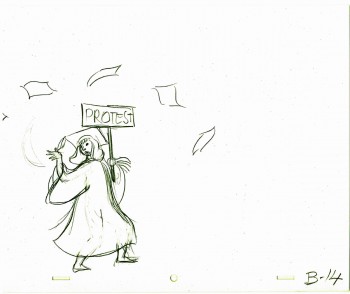 14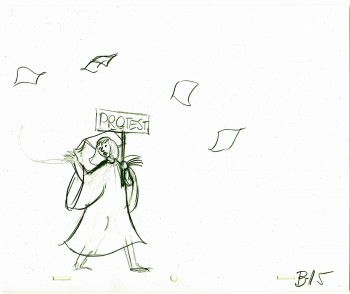 15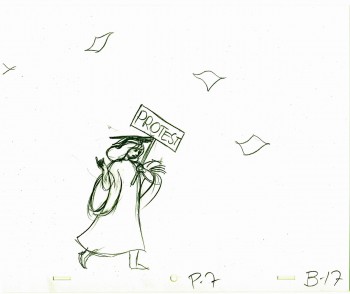 17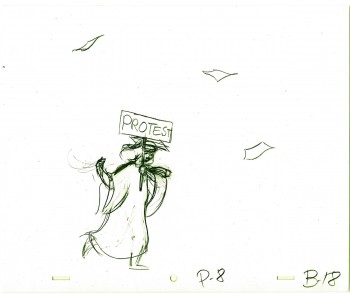 18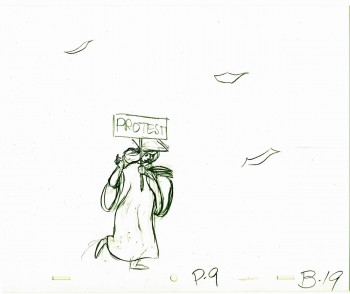 19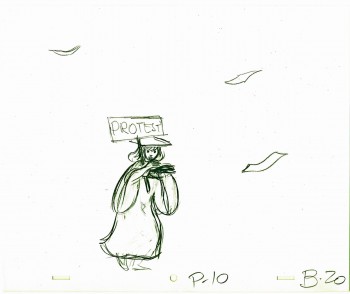 20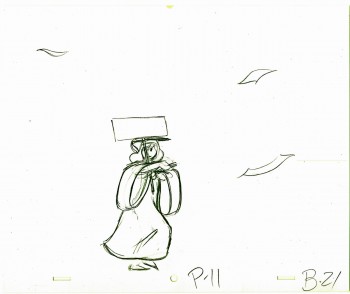 21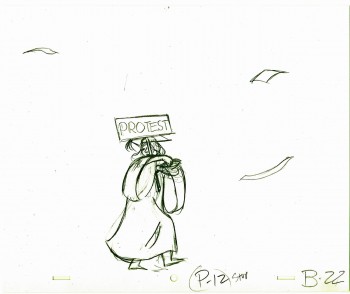 22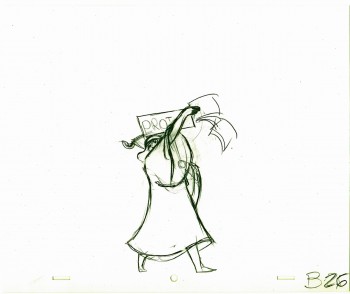 26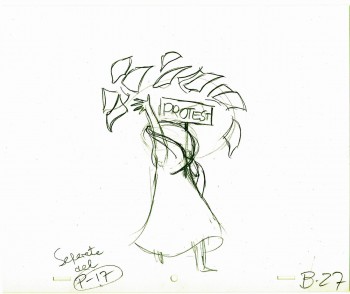 27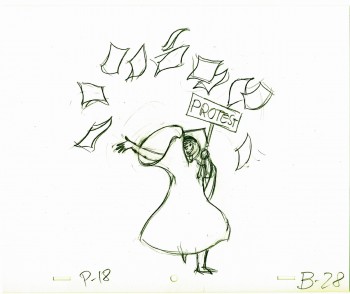 28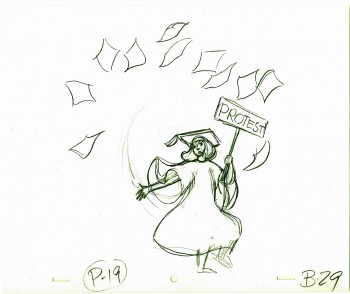 29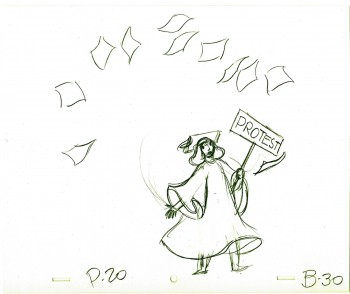 30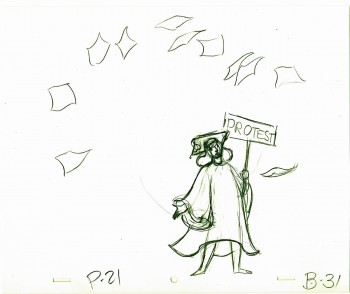 31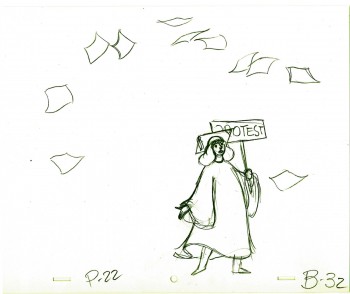 32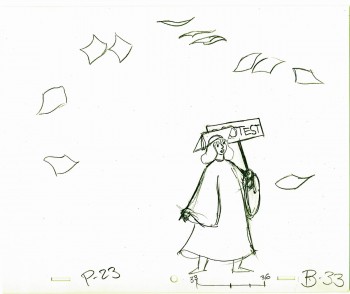 33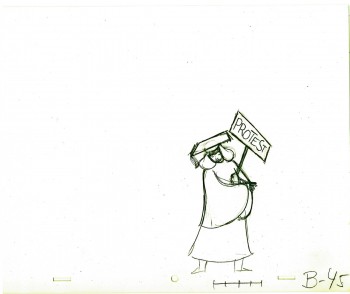 45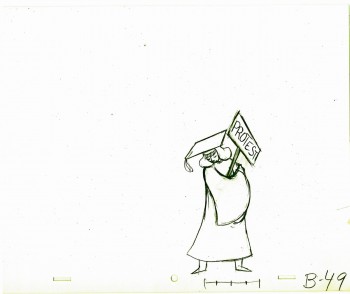 49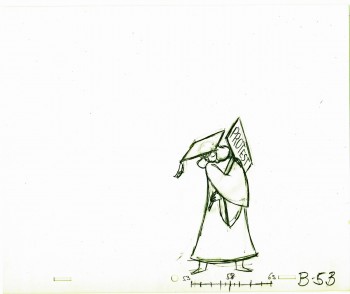 53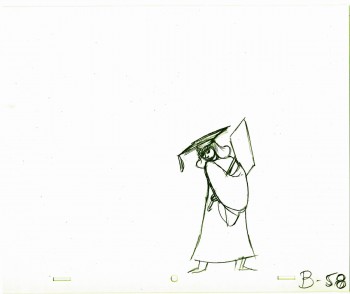 58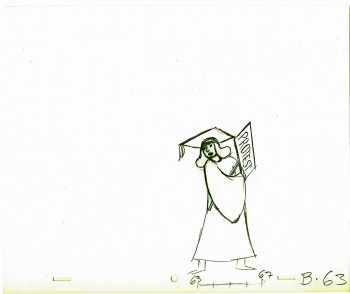 63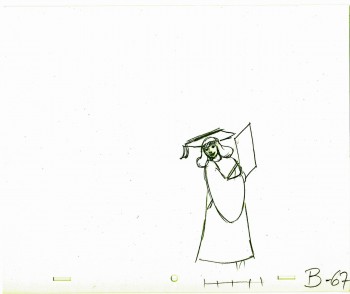 67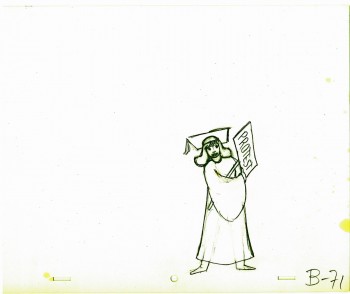 71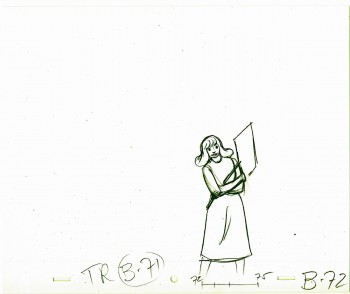 72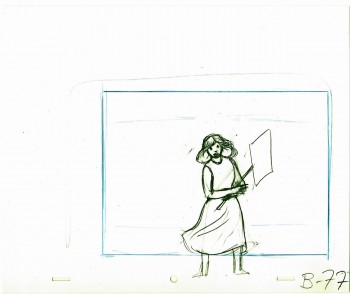 77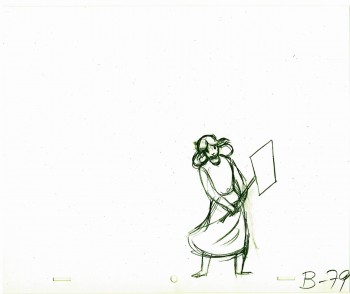 79
Below is a rough PT of the piece with its staccato rhythm since it's missing inbetweens.
Garbo Talks ruff PT On twos at 24FPS
Click left side of the black bar to play.
Right side to watch single frame.

The entire title sequence.
Thanks to Roger79 for uploading it.
Thanks to Stephen MacQuignon for finding it.
2 Responses to "Garbo Talks through Tissa's Drawings"
on 26 Aug 2013 at 9:57 am 1.David Nethery said …

That works very well. Great solution to the "backstory problem" , gets it all taken care of during the title sequence. As always , Tissa David's animation is beautiful and I love the way you colored the animation with colored pencil.

This is a nice way to start the week !
Leave a Reply