Photos 29 Jul 2007 09:25 am
- At 14th Street off Park Ave. Union Square Park sits. There's a wide area off the North and West sides of this park, and in that area a Farmer's Market rests on a full time basis. Originally, I believe it was only a weekend and Summer thing, but now the market is ever present. So much the better for Manhattanites.

This is is an easy walk from my apartment, and it's on the way in my walk to my studio. Consequently, I pass it often and have seen it in many of its incarnations.
The market has an overabundance of flowers on display and for sale. This is delightful to see and bypass. The prices aren't exorbitant, and oftentimes you can find a good sale price.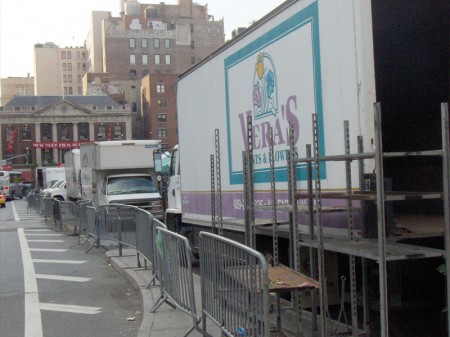 Trucks arrive early morning (they were already up and going at 6am this week) to
deliver the goods. They all park on the North end and create their own wall.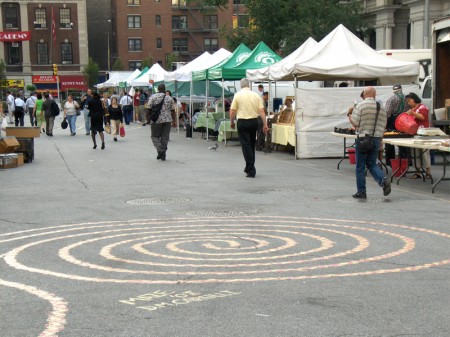 In the early morning, while vendors set up, pedestrians use the area
to bypass the park and continue downtown.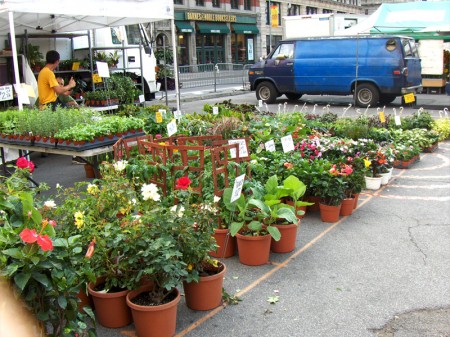 Flower vendors are everywhere in the market.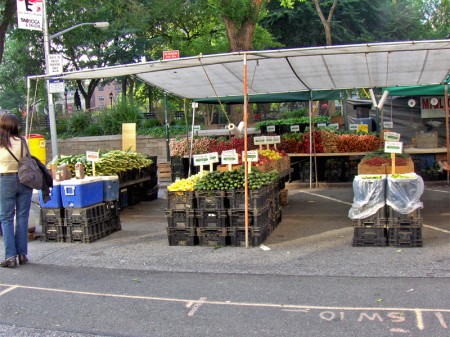 Fresh vegetables also abound, and they seem
to locate in the same section of the market.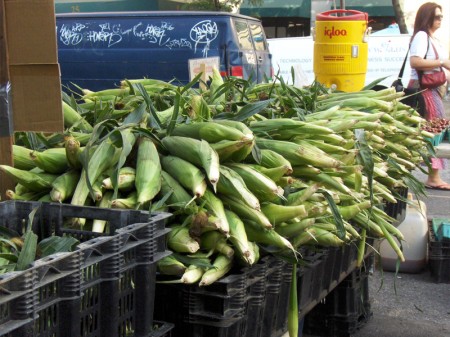 Naturally, vegetables are sold seasonally. Corn's in just now.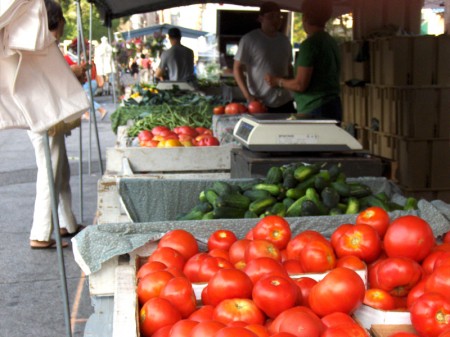 Tomatoes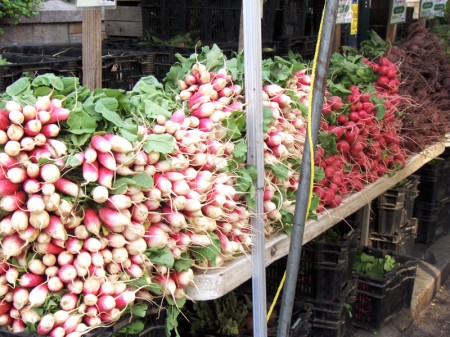 More and varied radishes than you might find in any one place.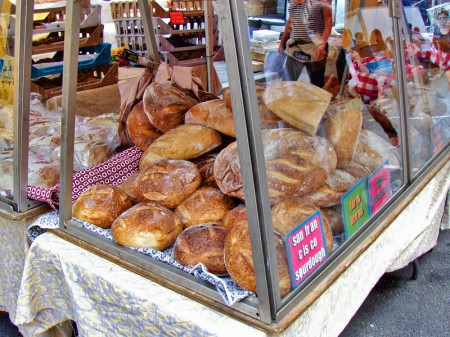 The bread looks almost too good.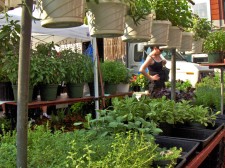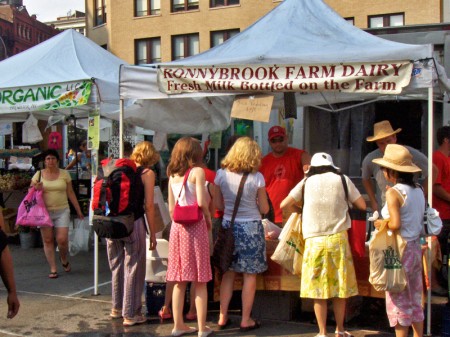 Herbs and fresh milk is also available.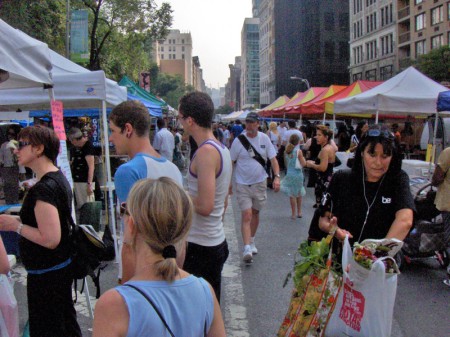 The weekend crowds often get overwhelming making it a bit harder to shop.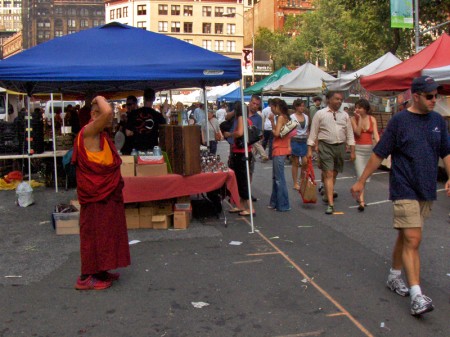 Time to go home.
One Response to "Farmer's Market Sunday Photos"
Leave a Reply