Articles on Animation 02 Aug 2007 08:16 am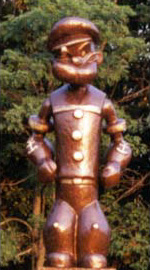 – In honor of the Popeye dvd that was released on Tuesday, I'm posting this old article from Cartoonist Profiles.
In June 1977 a six-foot 900 lb. statue of Segar's character was unveiled in Chester, Ill. At the ceremony, Segar's widow, his son and daughter and Bud Sagendorf were in attendance. Sagendorf, of course, was Segar's assistant for years prior to taking over the strip after Segar's death in 1938.
The town raised $10,000 to construct the statue and commissioned Robert Walker, Chariman of Sculpture at John Burrough's School in St. Louis to execute it.
The article gives some background information about Segar as well as the statue. Obviously, it still stands today as evidenced by the color photos I pulled off the web.
Here's the article – 2 pages: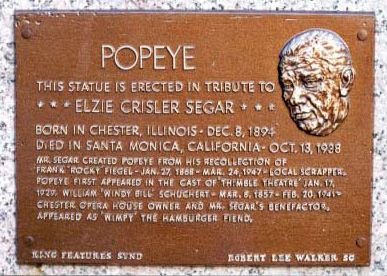 _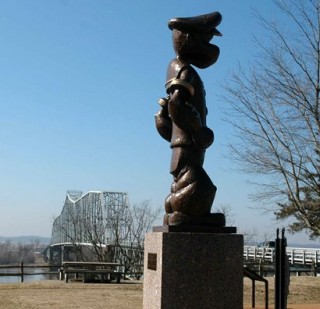 _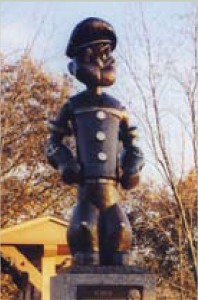 2 Responses to "Popeye Statue"
on 03 Aug 2007 at 3:35 am 1.Eddie Fitzgerald said …

Nice article and pictures! If only we could get salty characters like that off the ground today. The industry has become too refined! Segar would be ashamed of us.

on 30 Sep 2015 at 3:31 am 2.Dostava Cveca said …

I am glad to be a visitant of this stark web site ! , appreciate it for this rare information ! .
Leave a Reply