Books &Photos 23 Aug 2007 08:36 am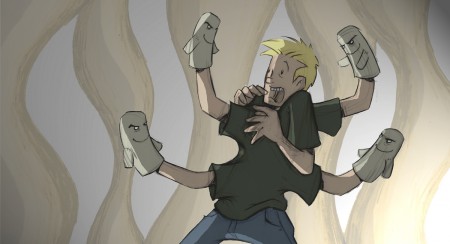 Pat Smith's film, Puppet, will have its TV premiere
tonight on Nicktoons, 10pm EST.

This is an interesting film which, I think, shows the fight between the artist and his creation. Somehow, I've never had this much difficulty with my creations, but I suppose others have.
Pat's done an excellent job of producing this film; its score is lush and rich. I'm glad that Nickelodeon will be airing it.

In case you haven't checked out Pat's blog, you should have a look there, as well.
_____________________________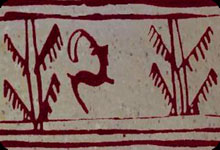 The Iranian animator, Nouroddin Zarrinkelk, is producing a documentary on a 5,000-year-old cup discovered in Iran's Burnt City. The cup is believed to bear the world's first animation.
The carving on the cup surface illustrates a goat moving toward a tree in five consecutive images, which is believed to be a primitive form of animation. Zarrinkelk's documentary will be presented to the International Association of Animation Films, and the goat is to become the symbol for the Association of Iranian Animation Films (their chapter of ASIFA).
_____________________________
An now for more recent animation history: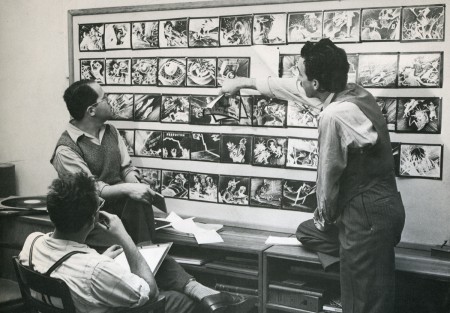 Dave Hilberman and Zach Schwartz present a storyboard to Steve Bosustow
Recently, Karl Cohen, of ASIFA San Francisco, sent me an excellent and extensive tribute to the late David Hilberman, one of the co-founders of UPA, a victim of the blacklist, and a leader in the Disney strike. Hilberman also founded one of the largest commercial studios in NYC, Tempo, and taught for years at San Freancisco State University.
Karl asked that I not publish his piece for a while, but his article inspired me to search for some stills of Hilberman's work. I found a few that represented work from the studio that became UPA, Industrial Films and Poster Service. However these were tiny. The best images I found within a book were in Charles Solomon's The History of Animation.
I decided to post some cleaner, higher res scans of these pictures.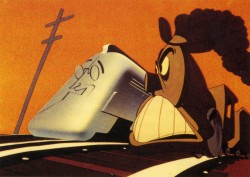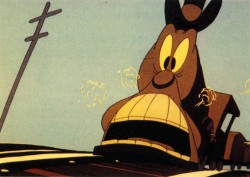 __________________ Two stills from Hell Bent For Election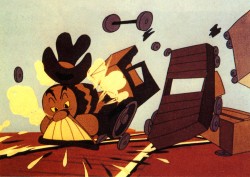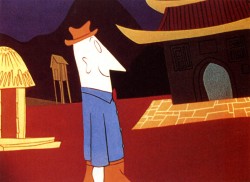 Left, a still from Hell Bent For Election____ right, a still from Brotherhood of Man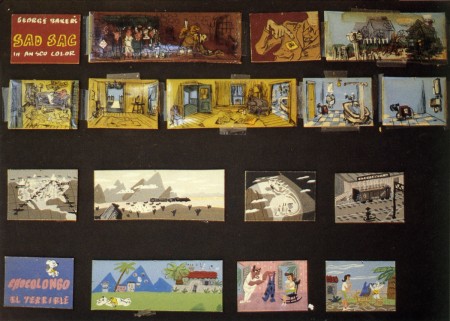 Part of a storyboard for an animated version of
George Baker's comic strip Sad Sac(k)
2 Responses to "Puppets & Cups & Hilberman Pictures"
on 24 Aug 2007 at 12:10 am 1.Kevin Langley said …

"Hell Bent" is a really great looking cartoon. So many great artists worked together on that one, many for free. I've been meaning to post that one. Isn't there a pic from the same storyboard presentation in "Of Mice and Magic"? Except one of them is throwing his arms up or something. Those storyboard panels are great too.

on 24 Aug 2007 at 6:34 am 2.Amid said …

That early UPA photo of the three founders has the panels for the studio's first-ever production, the slide film Sparks and Chips Get the Blitz (1943).
Leave a Reply