Daily post 21 Sep 2013 03:02 am
____________________
Tom Sito Hits NY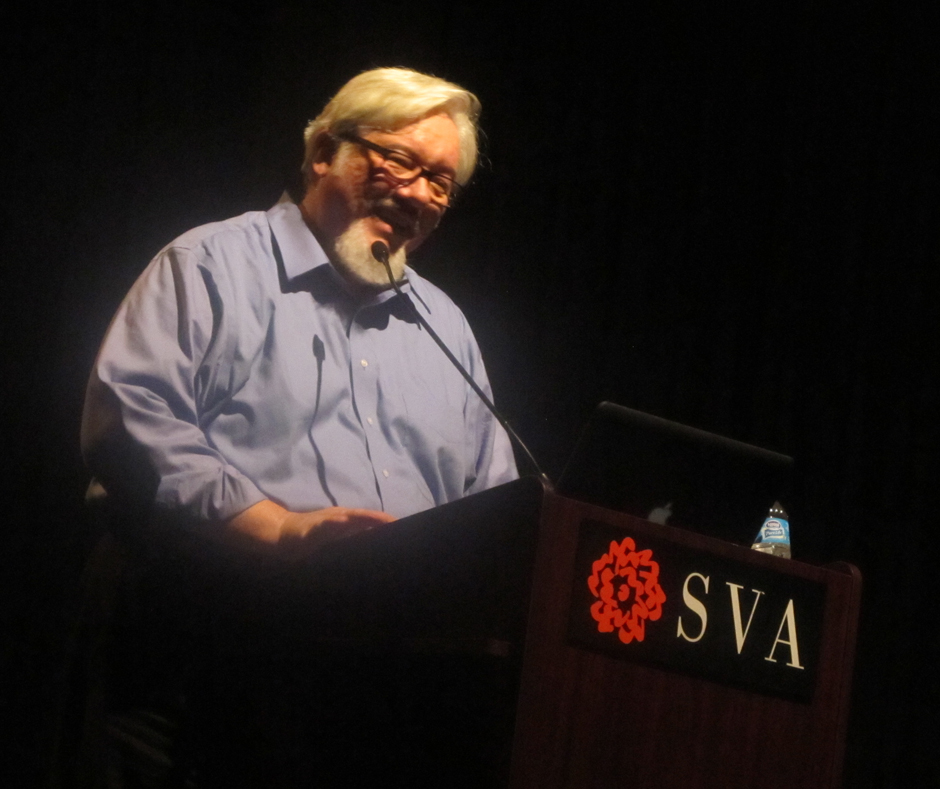 Tom Sito arrived in New York this past weekend. He and I tried to get together but our schedules conflicted just a bit too much, and it didn't happen. He was here on a book signing to promote his new book, Moving Innovation: A History of Computer Animation.
I was curious to go since Tom is purely a 2D cel animator. He has animated on Beauty and the Beast, Roger Rabbit, Aladdin and many others. He's also co-directed Osmosis Jones as well as the Click and Clack series for PBS.I wanted to see how much knowledge he could have of cgi, and I was quite surprised. He seemed to have really known his stuff. Now I really want to read that book.
Tom's past books include: Drawing the Line: The Untold Story of the Animation U-nions and Timing for Animation which was co-authored with Harold Whitaker.
Tom spoke at the School of Visual Arts on Monday and NYU on Tuesday evening. He then went to Boston to speak at Harvard on Wednesday.

____________________

Rising Wind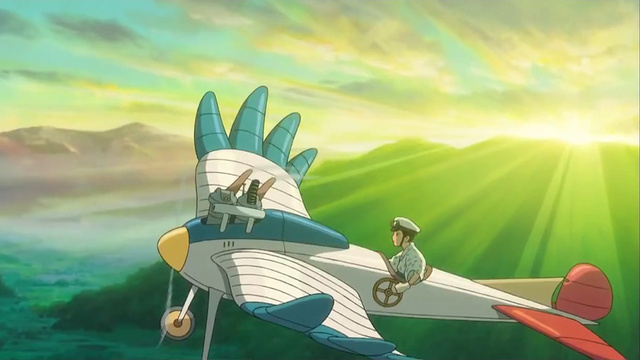 I've got my eyes pasted to the
NYFilm Festival
ticket sales. I want to see that new Miyazaki film,
The Wind Rises
, which opens in theaters November 8th. I'd go crazy if this won the 2013 Oscar. In my book, beating out The Croods and Monsters University shouldn't be too tough. I want to be first in line to see it at Lincoln Center. Somehow, though, I don't think that's going to happen.
Bill Plympton
gave the film a negative review the other day on his website,
Scribble Junkies
. Either there's too much talk for Plympton or he's worried about it competing with his own feature for the award. I don't think Bill is officially releasing
Your Cheatin' Heart
this year, but it's still this thing he's got going about competition with the rest of the world.
____________________

Prisoners Chat up
Academy members got a nice treat this past Thursday evening. There was a screening of the film, The Prisoners which had an all-star cast. The good news was that a large blast of the cast attended a Q&A after the film. The cast included: Huh Jackman, Jake Gyllenhaal, Maria Bello, Melissa Leo, Viola Davis, Terrance Howard, and Paul Dano. The even better news was that the movie was good. Too tense to look at the watch, the film still made it to 2 1/2 hours. I can definitely recommend it.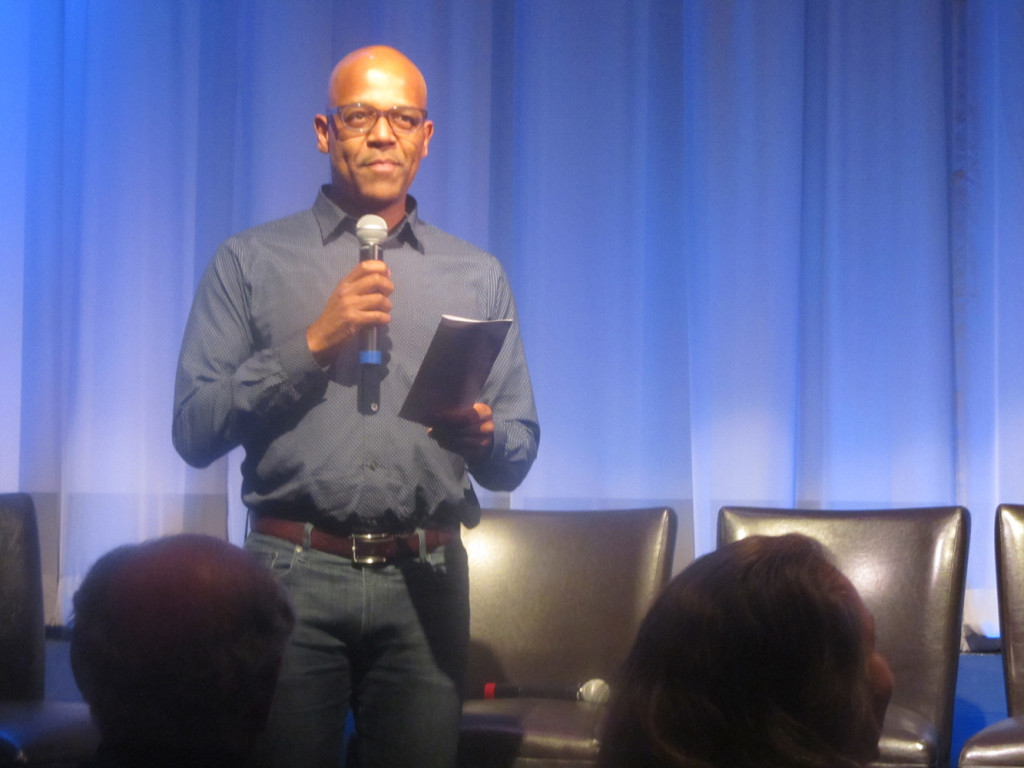 Moderator, Patrick Harrison for the Academy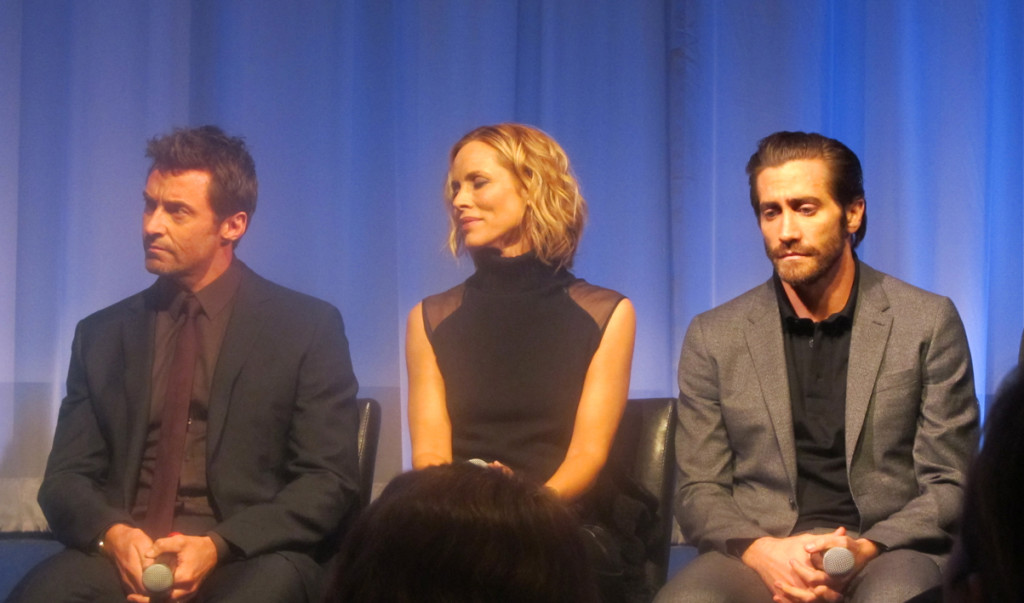 Hugh Jackman-Maria Bello-Jake Gyllenhaal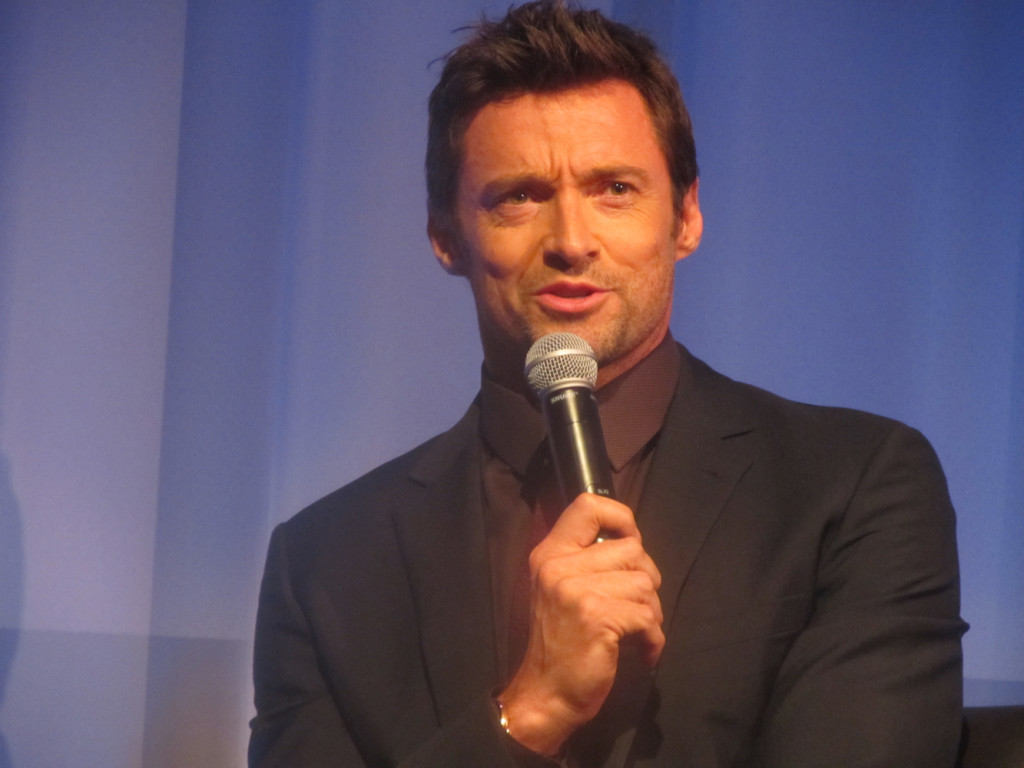 Hugh Jackman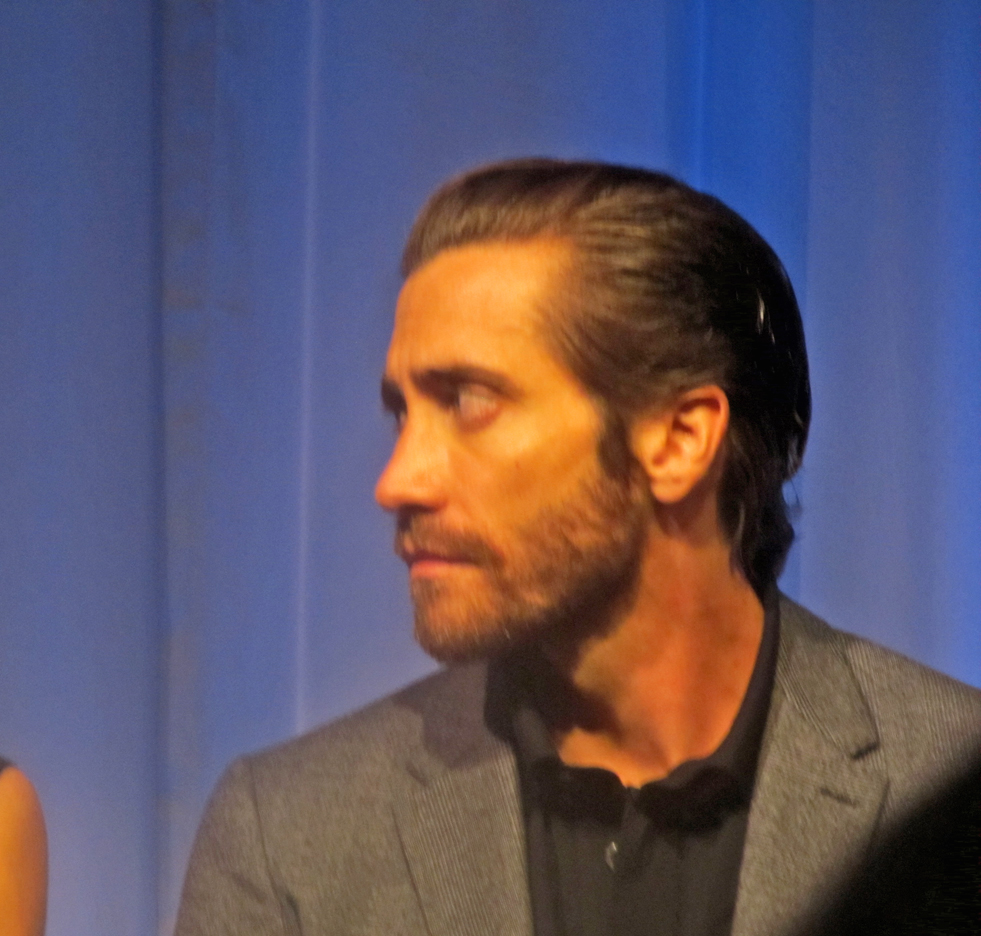 Jake Gyllenhaal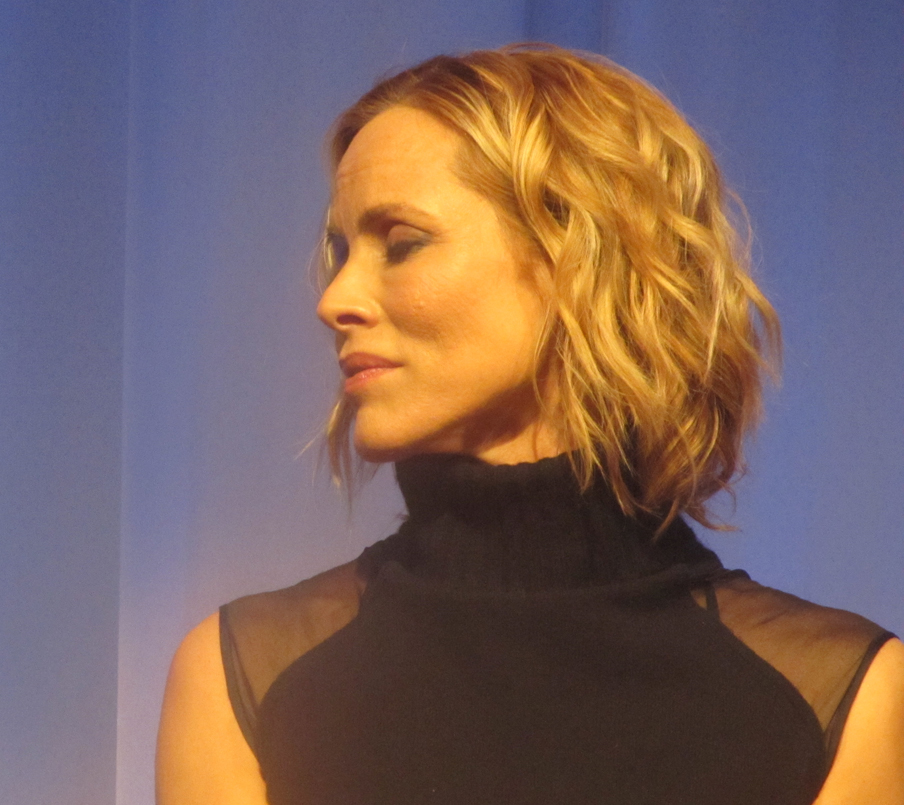 Maria Bello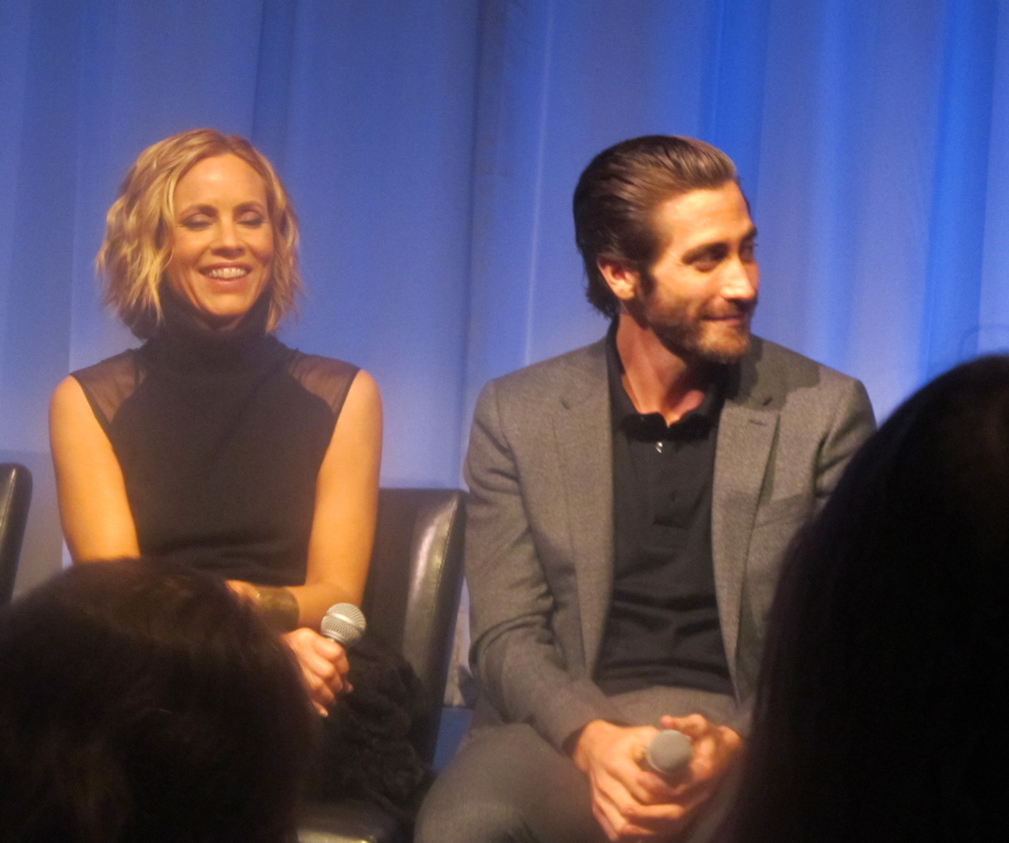 Maria Bello and Jake Gyllenhaal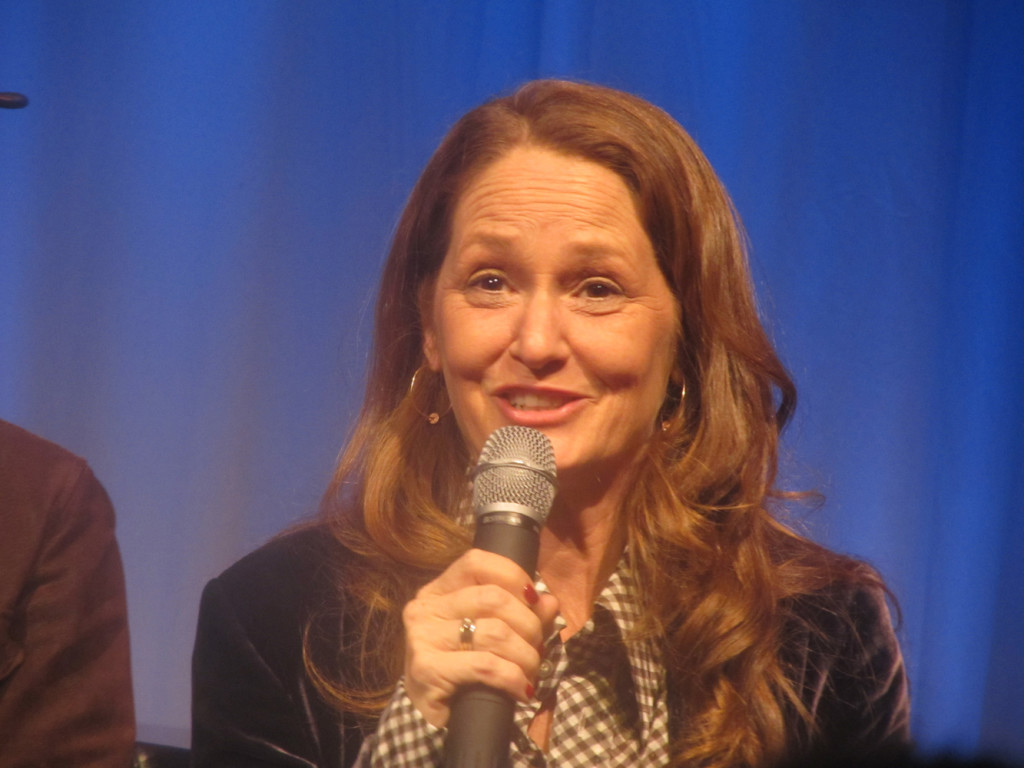 Melissa Leo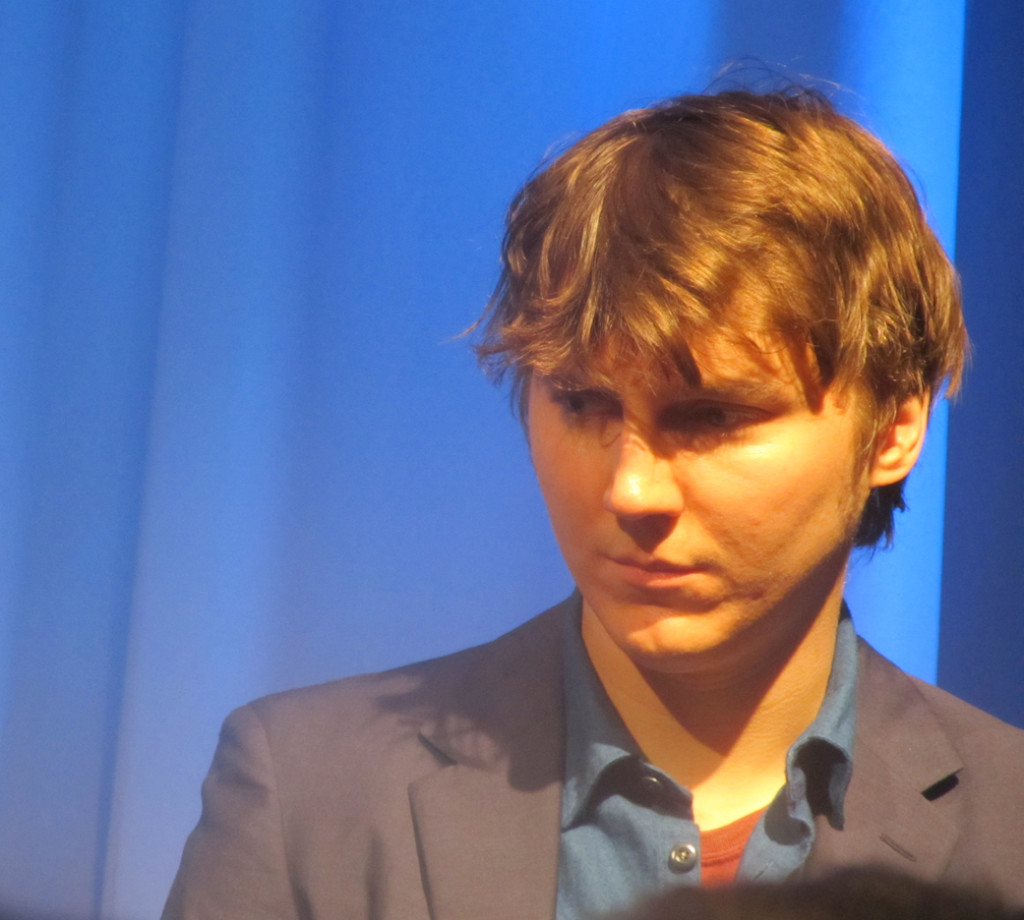 Paul Dano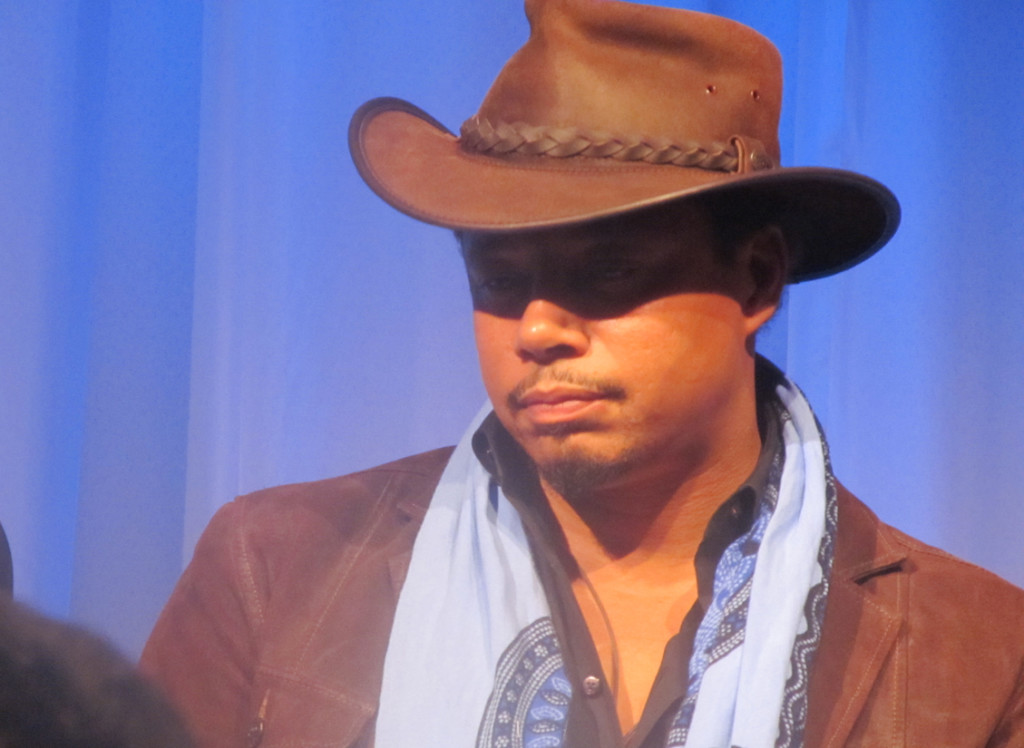 Terrance Howard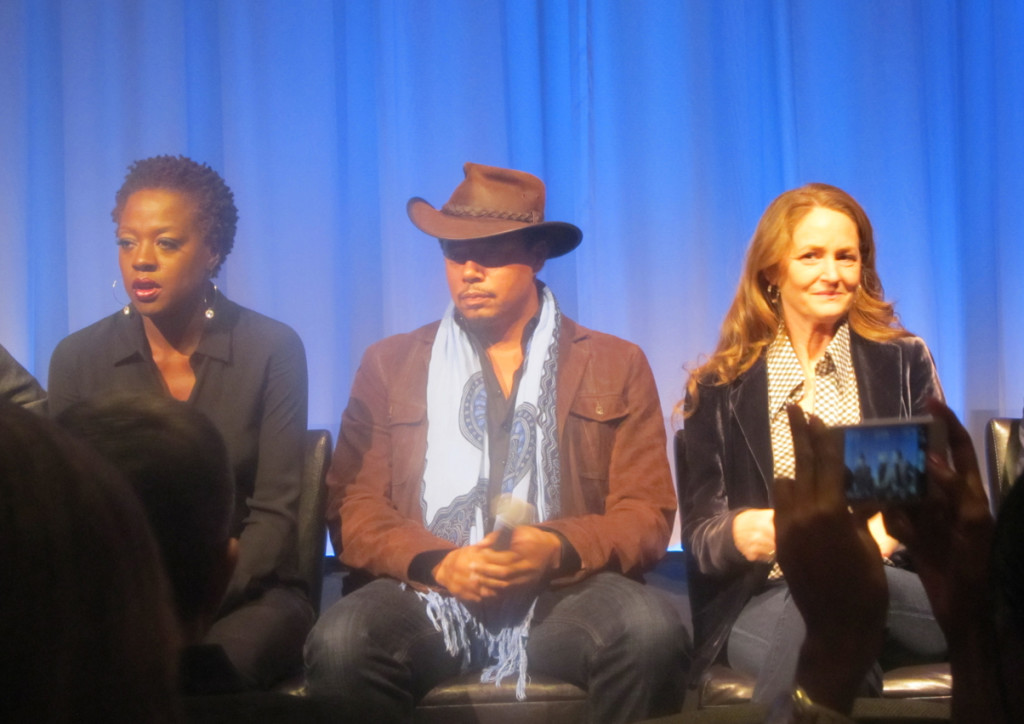 Viola Davis – Terrance Howard – Melissa Leo
_______________________

and Pieces
I've been just a bit disturbed lately. About animation. I haven't found much about animation that I really want to write about. Except maybe I have to say that I miss 2D animation. Really good 2D animation. It all seems to be about history. Images from Pinocchio or Beauty and the Beast or some other image from the past. That's all I seem to be posting lately. I guess because in a large part because I miss the good stuff. I mean I don't really care about Monsters University or The Croods or any of these things being offered. I miss animation where every single drawing is something that had to be drawn. We just don't have that much anymore, and I have to think about what I have to say. That's a terrible thing to have to admit, but what else can I do? I miss really good animation and hope to have a lot to write about with Ernest and Celestine or A Letter to Momo or The Wind Rises because that gets me excited. I understand very well what Mike Barrier had to say a couple of months ago, when he talked about what he was writing when the spirit's not in you. I'm certainly there, too.
2 Responses to "Bits & Pieces"
on 21 Sep 2013 at 8:02 am 1.Mark Mayerson said …

I went to Scribble Junkies to read Bill Plympton's review of The Wind Rises. Needless to say, I disagree with it completely. However, Plympton's review says a lot about what he values in animation and it sums up why I find his films so empty. His inability to see what's going on in The Wind Rises from a human standpoint is consistent with the lack of human values in his own films.

I also find his criticism of Miyazaki's art to be interesting, as Plympton is guilty of similar artistic repetition, though in other areas.

Anyone interested in an alternate review of The Wind Rises can read my thoughts at http://www.mayersononanimation.blogspot.ca/2013/09/the-wind-rises.html.

Michael, I'm also finding it increasingly hard to find animation that I want to write about. I am now routinely skipping many new animated feature releases. While, like you, I miss drawn animation, my bigger beef is how narrowly focused animation is now on mindless family fare in features and snark in TV.

on 26 Sep 2013 at 12:21 pm 2.Ccs said …

Plympton seems to have trouble grasping plots. He totally misunderstood the central theme of The Wind Rises, and he also misunderstood why the Jaeger in Pacific Rim needed two pilots. Even though it was shown in depth AND explained in the beginning of the movie, and then references multiple times throughout the film.
Meanwhile, he liked Elysium, which was terrible.
Leave a Reply