Animation Artifacts &Models 24 Aug 2007 08:26 am
- Here are some basic character models by Tom Johnson for Miceniks (1960), a Harvey "Modern Madcap" cartoon. It was directed by Seymour Kneitel and animated by Johnson and Bill Henning.
These drawings were folded in three and were probably mailed by Johnson from his home. He does ask Kneitel to mail the changes back to him. Obviously, the days of the free lance animator had started by 1959.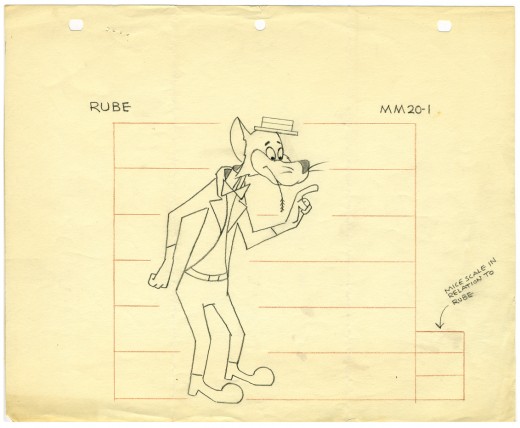 (Click on any image you'd like to enlarge.)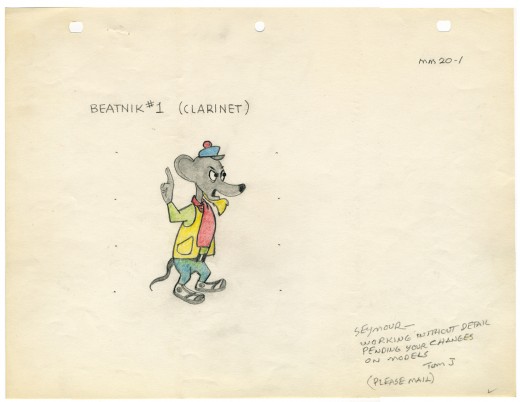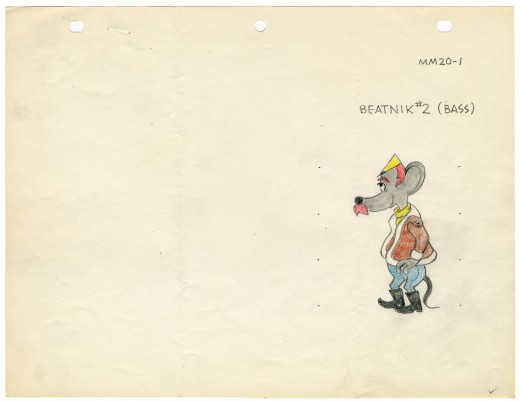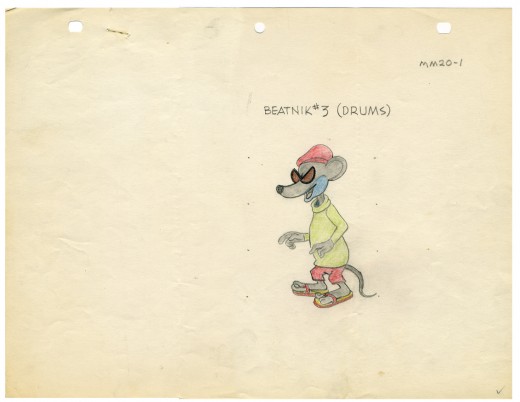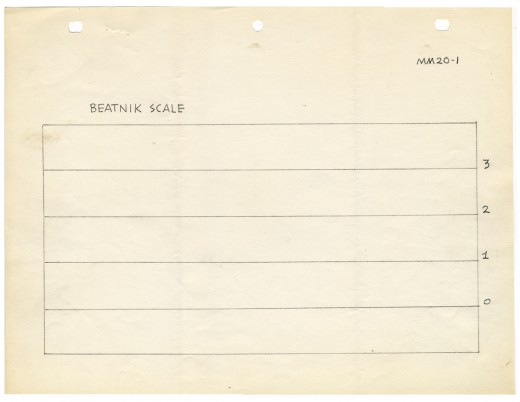 This scale chart overlaps the models "Beatnik 1,2 & 3″ for size comparison. The end result would look something like this: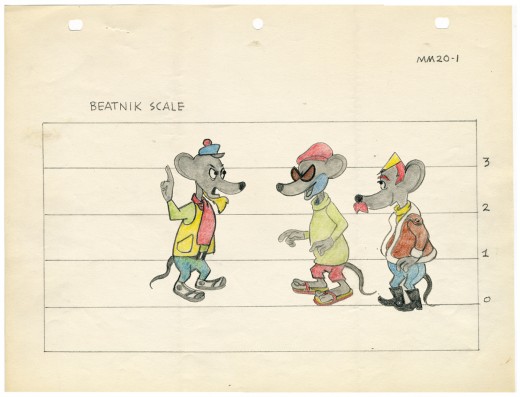 ____________________
In Feb 2006 I posted a 1939 bio of Tom Johnson from the Fleischer Animated News. This gives an indication of his importance to that studio. Since I'm posting some of his artwork, I thought it'd be appropriate to rerun this piece about the artist.
One Response to "Miceniks"
on 24 Aug 2007 at 11:28 am 1.Jerry Beck said …

For reference, MICENIKS is can be seen on the incomplete DVD collection entitled HARVEYTOONS: THE COMPLETE COLLECTION. It's on Disc 2, Side 2 on Show #25 (the DVD set has no contents list). The beatnik mice in the final film are more stylized designs – more toward Alvin & the Chipmunks (the Format Films version). Rube, the cat, is closer to Johnson's take. The cartoon is pretty awful. The story is a rip off of Warner Bros. THREE LITTLE BOPS (with a cat and mice in place of the wolf and pigs).
Leave a Reply