Books &Trnka 28 Aug 2007 07:47 am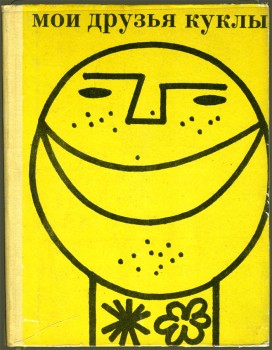 – I have a book I love even though I can't read it. It's a Russian history of 3D puppet animation. Of course, 90% of the book features Russian animators; however, even they weren't able to avoid discussing Jiri Trnka's work.
The book, titled "My Puppet Friends," was published in Moscow in 1971.
I'm able to pick out words here and there that I can translate, but for the most part I look at the pictures and try to translate the captions. (Basically, I'm saying I'm too lazy to really try to translate it with my kindergarten Russian knowledge. I may as well put it through Babelfish and get their gibberish-translations.)
Today I thought I'd post a couple of images which are in the book. The photos look like they were taken in the 30′s even though the book was published in the 70′s. I like seeing shots of animators really going at it working the puppets. Needless to say, none of the films are familiar to me. "Peter and the Wolf" is the only familiar title, though I don't know this Russian version.
There's a section which features a bit of storyboard and that same section from the director's workbook. It's interesting to see how they're layed out. Let's start with those images.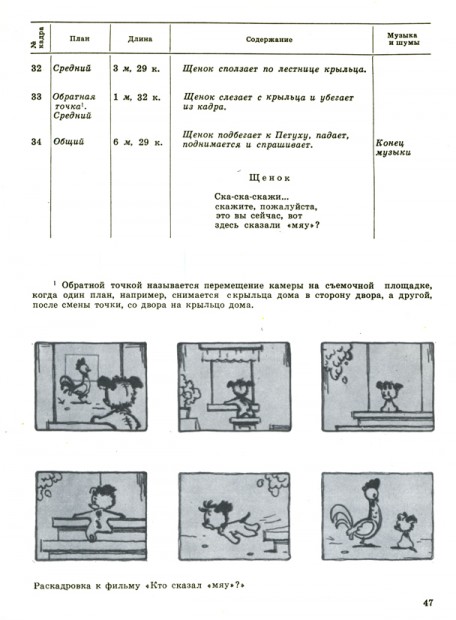 Obviously the storyboard sits on the bottom of these pages. The film's title is "Who said 'Mine'?" I haven't heard of it or seen it.
The workbook section is broken into several columns reading:
____Number of the sequence / Plan / Length / Content / Music & Effx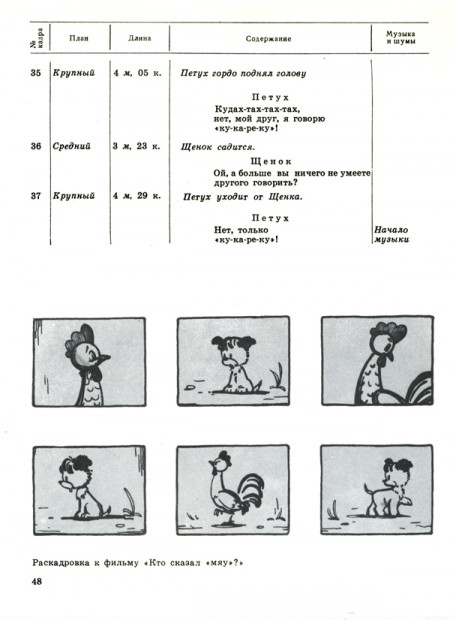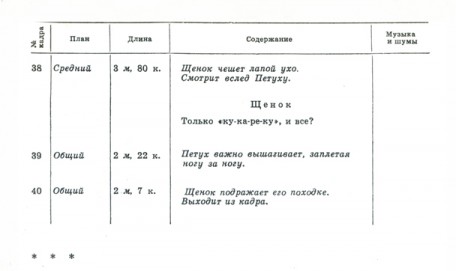 Here are a couple of photographs I find interesting: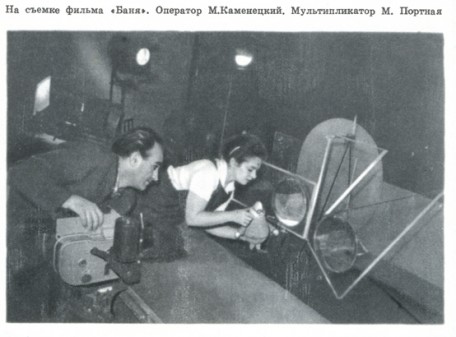 The caption under this photo reads:
On filming "Vanya". Cameraman M.Kamenetskiy. Animator M. Portnaya.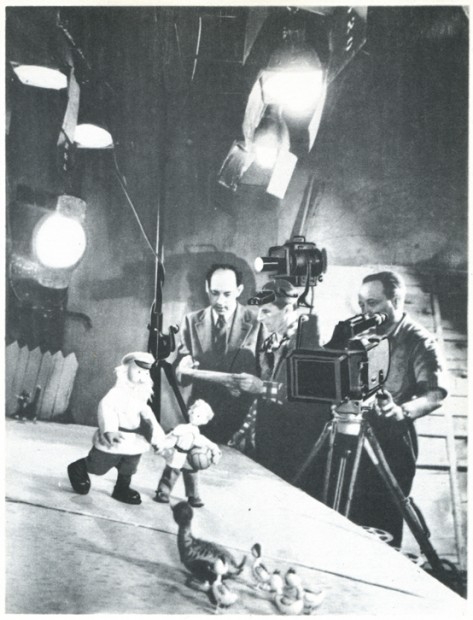 This picture is captioned: On filming "Peter and the Wolf". Director A. Karanovich,
Animator P. Zhdanov, Cameraman T. Bunimovich.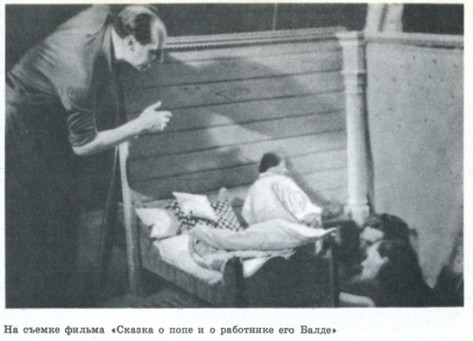 This caption reads: On filming the fairy tale of "The Priest and the Worker Baldes."
Obviously, this is the famous tale we all know by heart.
The book goes into some detail on a couple of cut-out animators. In the near future
I'll post some of those images. Enough fuzzy photos for now, though.
5 Responses to "My Puppet Friends"
Leave a Reply