Animation Artifacts &Articles on Animation &Books &Commentary 23 Sep 2013 08:00 am
Maurice Noble began his art career at Chouinard's Art Institute. He and Mary Robinson (Blair) followed similar paths at the school. They both moved on to jobs decorating windows of Robinson's Department Store. Their design styles were in no way similar, but their approaches to the art were. This was during the Great Depression, and there was no chance of getting a raise of salary there to match what ould be earned at Disney, They both moved on to working at Disney's Studio.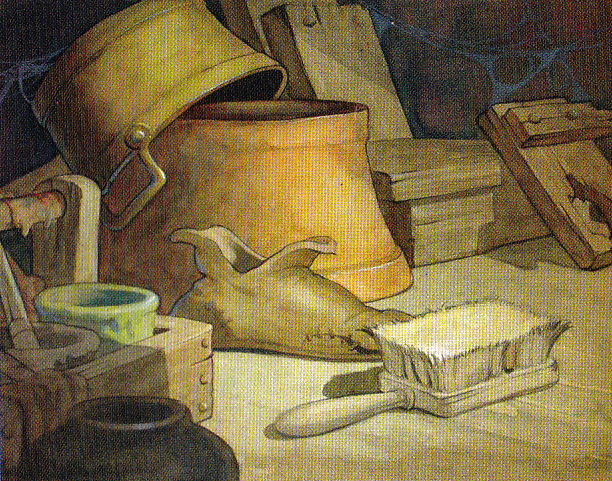 His first assignments were in painting backgrounds for some Silly Symphony cartoons such as Elmer Elephant, Water Babies, The Old Mill and The Country Cousin. All of these were "A" list Symphonies and were certainly plumb assignments within the studio, yet it took Maurice a short bit of time to appreciate the move he'd made toward animation. He soon found himself painting backgrounds on Snow White and designing on Bambi, Pinocchio, Fantasia and Dumbo. On Dumbo he helped to design the Pink Elephants sequence. He developed his personal approach to animation design.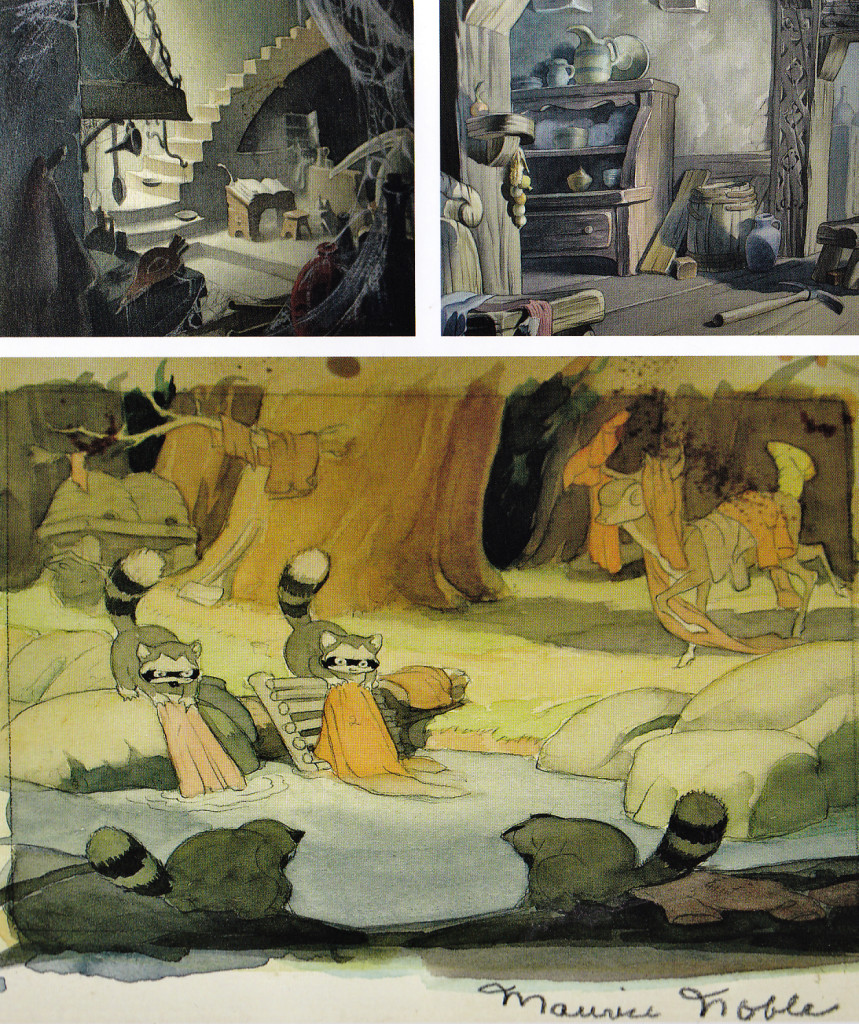 Selected art by Noble from Snow White
There was also a legendary screening, set up by Frank Lloyd Wright, attended by many at the Disney design group, of a Russian animated film called The Tale of Czar Durandai. This 1934 short film was directed by the famous Ivan Vanov-Vano. John Hubley also used thisfilm as an example of inspirational work for the animation he was to do.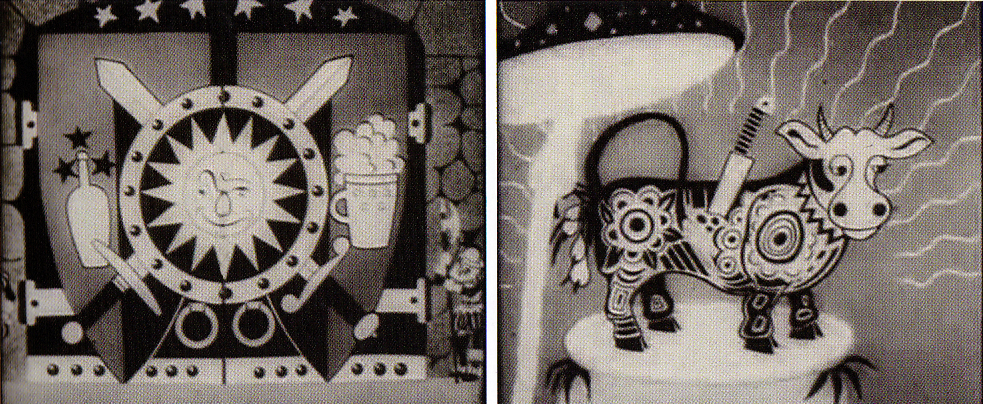 The Tale of Czar Durandel

Maurice Noble had also participated in the strike at Disney's. When it was over, he was given a second-rate office, and it was obvious he was no longer in high demand at the Studio. He sat doing nothing for quite some time before receiving severance pay. He then joined the Signal Corps to work for the Army. The aggregation of artists who had joined the group was a top-notch selection of excellent designers all of whom were committed to 20th Century Art in animation. Animation had joined the Modernist movement, and was on its way to producing "adult" fare.


A Few Quick Facts About Fear was a short produced/directed by Zach Schwartz
which took complete use of the new approach to artwork in animation.
Noble worked with Zach Schwartz on a film which led the way to the new approach to animation art. The film was done purposefully in B&W using a bold approach to the art.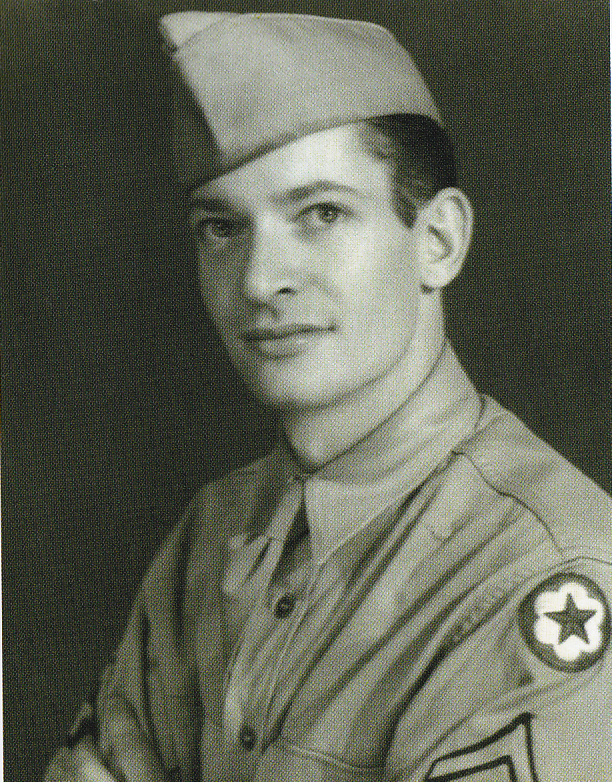 Maurice Noble in the SignalCorps.
Leave a Reply