Animation Artifacts &Books &Models 31 Aug 2007 08:11 am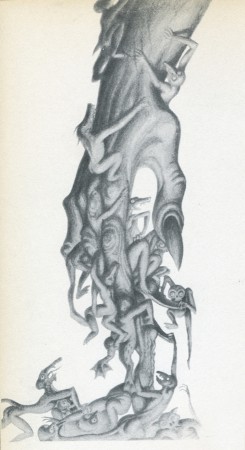 – Continuing to post some of the sketches from the Deems Taylor Fantasia book published by Simon & Schuster in 1940, I want to put the focus on the sketches from Night On Bald Mountain. It's obvious that these are all paintings by Kay Nielsen. His style is uniquely distinctive.
The artwork is beautiful and powerful in its own oddly delicate way. The style became a bit more circular in the hands of Bill Tytla, but it never lost the power of its origins. It just became more emotional.
Hans Perk at A Film LA descibes the exhibit at the GL. Holtegaard museum near Copenhagen. Some of the Nielsen art for this sequence was displayed.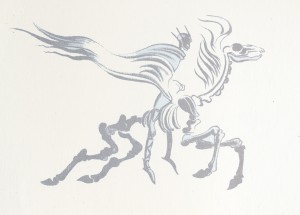 Here, then, are some of these images: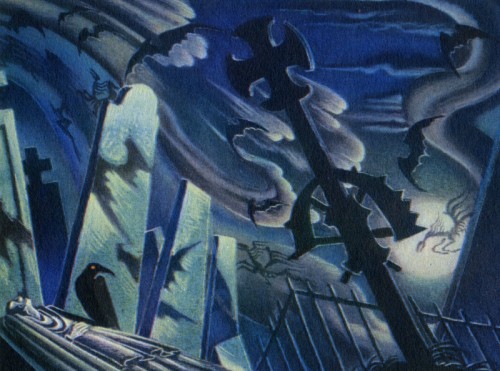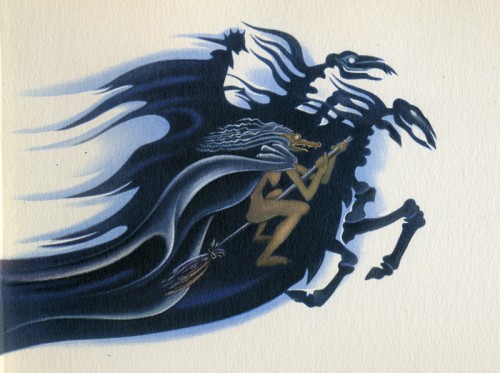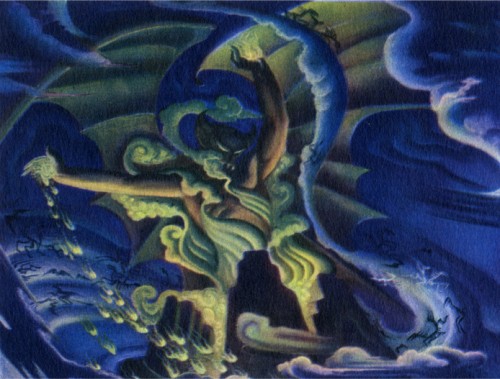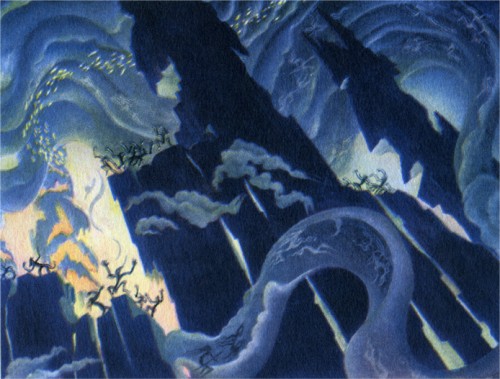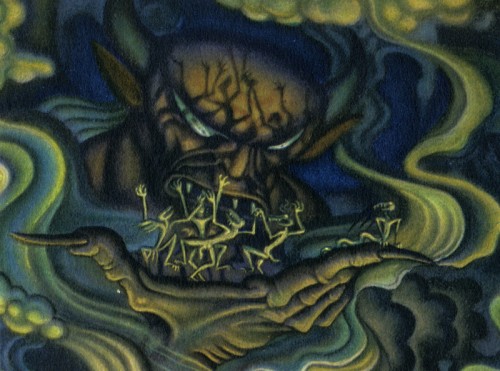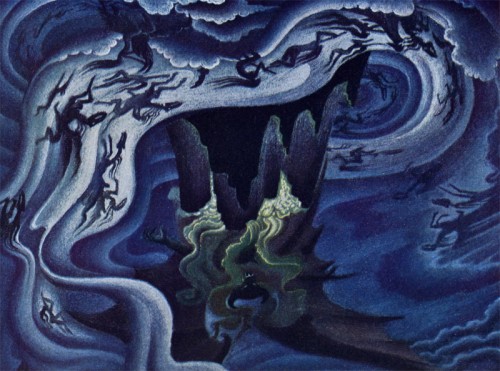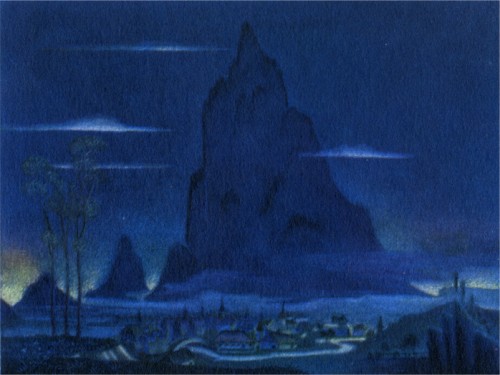 2 Responses to "Nielsen Sketches"
on 29 Oct 2008 at 7:06 pm 1.Luke said …

these are amazing I especially like the hand at the start. my friend says that it is an artistic expression of Satan's hand in a good way. hope you do more.
Leave a Reply