Daily post 28 Sep 2013 07:07 am
This past week was a quiet one around here.
I've been putting together a bid for an R. O. Blechman film. Ed Smith has animated some animation, and I'm counting the hours it's taking me to render to completion. This will be part of the bid. Ed, these days, works rather straight ahead, but then will go wildly awry. Suddenly, there are duplicate numbers and it starts becoming a choice of judgement as to how to complete the scenes to best satisfy Ed. I've spent the past week just scanning the art from one of the scenes. I'd be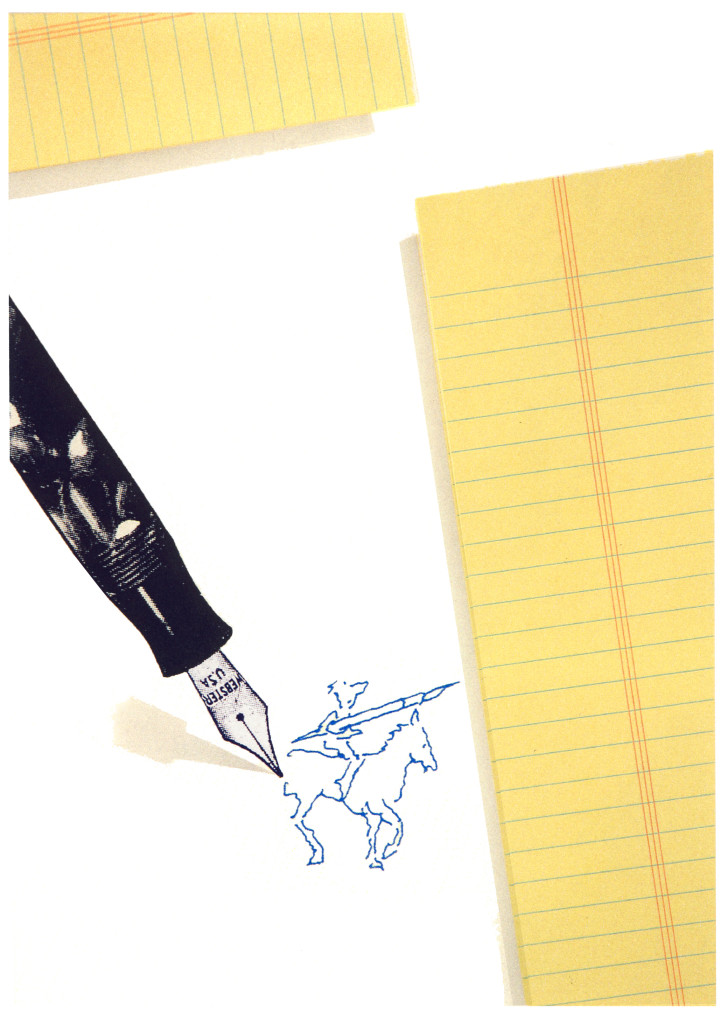 pleased that such a feature were in production if I didn't believe it'd be coming to an end soon enough. I've done this often for Bob all to end in nothing.
Speaking of Bob Blechman, he'll have a major exhibition coming to SVA in NYC. The exhibition is on view October 2-November 2 at the SVA Chelsea Gallery (formerly the Visual Arts Gallery), 601 West 26thStreet, New York City. Admission is free and open to the public. He'd done a large part of storyboard (thumbnails, really) and is counting on Ed's expert animation to sell it for him. I wish him luck
I still haven't learned When The Wind Rises will play at the NY Film Festival, (as a mater fact it's today, Saturday, at 12:30 but have heard that the tickets are about sold out.) No fear, the films open in theaters the day after the premieres, ususlly. (In the case of this film it'll open Nov 8th in LA and NY for Oscar qualiying runs. I'll see it soon.
Despite the negative review Bill Plympton left for it on his website, the many other reviews I've read have been positive.
Elliot Cowan, who was a judge at the recent Ottawa Festival, had this to say, "I've been at the Ottawa festival and have just caught up with your blog for the week. I'm not sure if you've seen Ernest and Celestine but it's strange and lovely."
"We saw a mostly very good film, a VERY beautiful, called The Boy and The World that I imagine you'd take to: We gave it a special mention.
It's too long and undoes itself a bit by the end but it's good stuff.
Mark Mayerson also was very positive about the Miyazaki film. I look forward to it and believe it'll probably be perfect for me these days. It's something worth looking forward to see. (Sorry but Cloudy with a Chance of Meatballs 2, isn't going to be the answer. I'm pleased Ron Barrett is gaining some success, though.
Thanks ROC for correcting the name for me.
3 Responses to "Cloudy Daze"
on 28 Sep 2013 at 9:18 am 1.Elliot Cowan said …

Note!!!: I didn't see Ernest and Celestine at OIAF, I was just responding to the post when you mentioned it.

on 28 Sep 2013 at 4:23 pm 2.Michael said …

AAAHHH. It does look good – and very gentle, too. I had the same response and have felt very positive about many of the French 2D films a'comin'.

on 28 Sep 2013 at 8:06 pm 3.Richard O'Connor said …

I'm guessing auto-correct changed Ron Barrett to Rob Bartlett -I concur fully with the sentiment. He's a fantastic artist and fantastic person.

The Boy and the World is an attractive film, but I think it's a very difficult one. Despite it's simplicity a feature length pantomime in a simple style is not easy to sit through. Remarkable, nonetheless, and a great achievement.
Leave a Reply