Photos 16 Sep 2007 08:07 am
- I've posted a lot of photos of things I've noticed about New York on my daily treck from home to studio. These are all objects that we, at least in NY, seem to take for granted. Odd objects we just about trip over but rarely notice.
The problem is that once I finish these posts I start noticing others that would have nicely complimented that post. I've saved up some of these images and would like to post these now.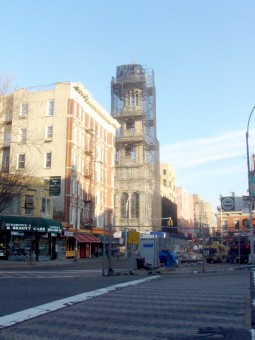 _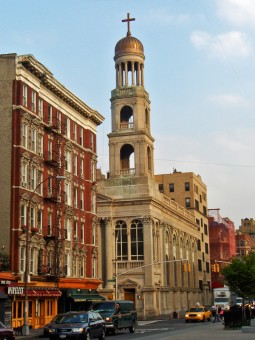 In a post about draped buildings, I noted that Our Lady of Pompeii Church was draped for the longest time. However, it is now finally cleaned and undraped. This might be a good time to look at it again.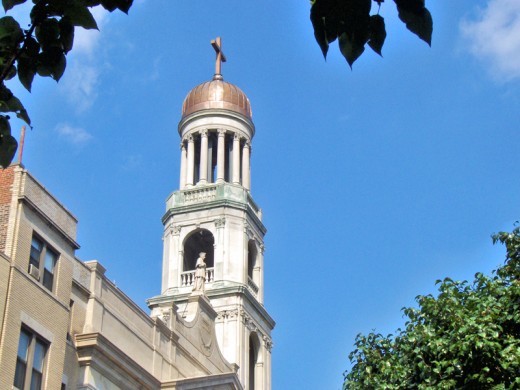 Likewise, I had intended to use the excellent top of this church for my Up On The Rooftops post, but it was draped over for so long. Now it's open.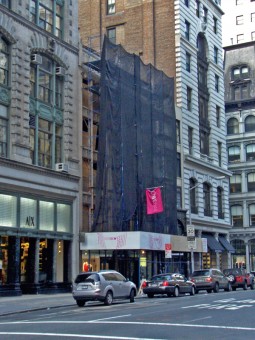 _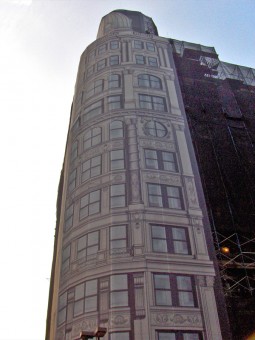 That very same post showed a lot of greyish drapes covering buildings, Christo-style, to protect pedestrians from falling objects and sprayed chemicals. Well, I found another type drape. They've actually drawn a building on this screen.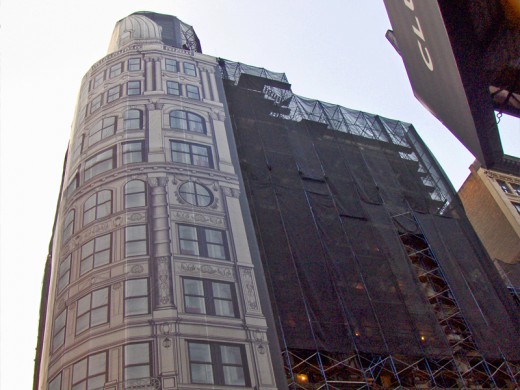 Walking down the street, you end up doing a double take when you go past it. At first it looks like the real thing underneath the draped screen, but no, it's painted there.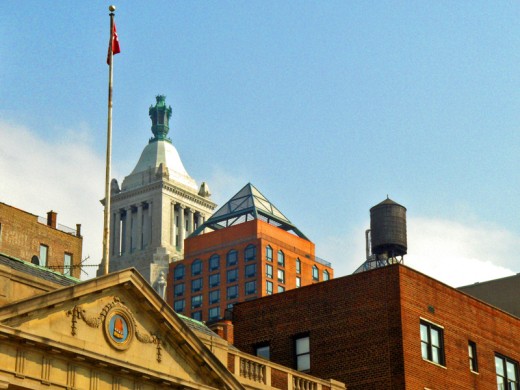 I did notice this image up on the rooftops. More rooftops. This view is visible at 16th Street from Park Avenue.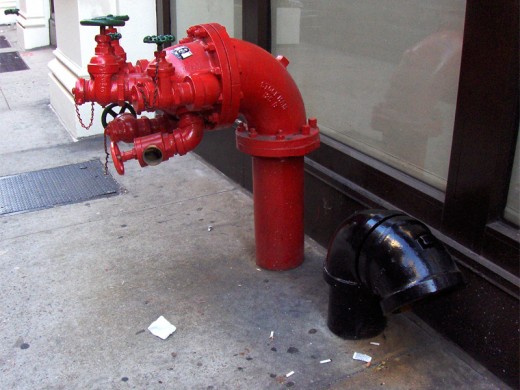 In the post about standpipes and sprinkler pipes, I showed a lot of different type pipes evidenced on the sidewalk alongside buildings. Well, I came across this one, and I'm not sure what to make of it.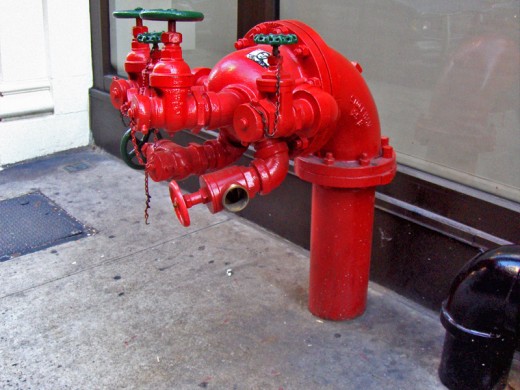 It looks like an object out of the Terry Gilliam movie, Brazil.
There's an excellent report with photos on the events of the 9/11 memorial service this year at Blather from Brooklyn.
4 Responses to "Follow-up Sunday Photos"
Leave a Reply