Books &Errol Le Cain &Illustration 27 Sep 2007 07:48 am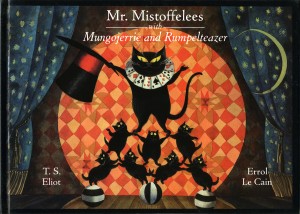 – Continuing my neverending homage to Errol Le Cain, I present here his illustrations for the first half of the book, Mr. Mistoffelees with Mungojerrie and Rumpelteazer. We'll save the Mungojerrie and Rumpelteazer part for another time.
This story is part of the Old Possum's Book of Practical Cats by T.S. Eliot.
That was, of course, the source material on which Webber and Nunn based their show CATS. These images are so attractive and stylish, I was quite curious to know whether Andrew Lloyd Webber had seen the books. Especially when he was about to put CATS onto the screen as an animated film.
(You can see some of the preliminary art from that aborted film on Hans Bacher's older, yet brilliant site. More here.)
Here are the illustrations by Le Cain: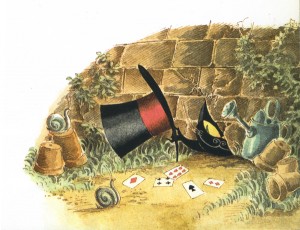 ________ (Click any image you'd like to enlarge.)
_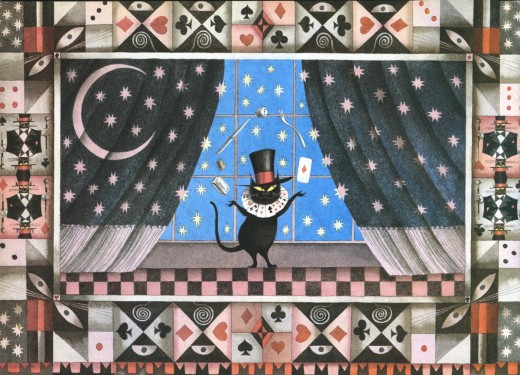 _____________Mr. Mistoffelees
___________You ought to know Mr. Mistoffelees !
___________The Original Conjuring Cat -
___________(There can be no doubt about that).
___________Please listen to me and don't scoff All his
___________Inventions are off his own bat.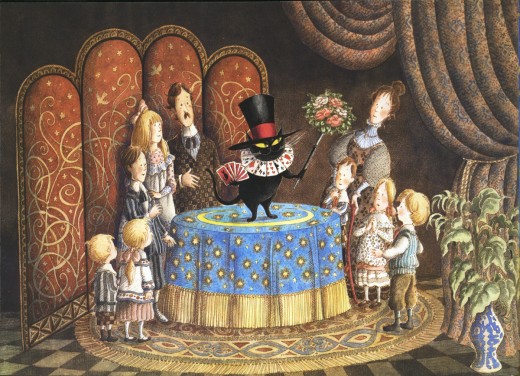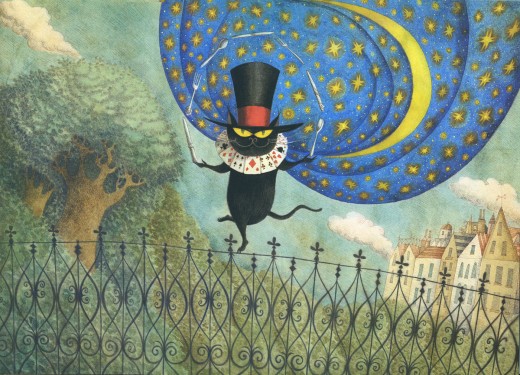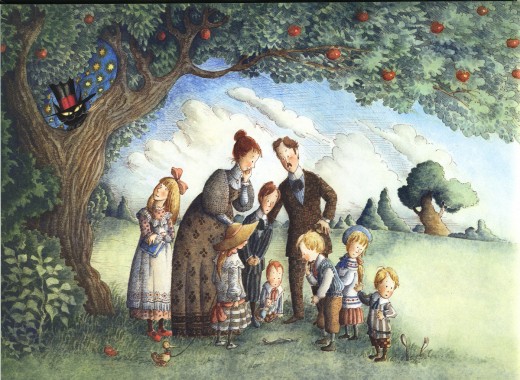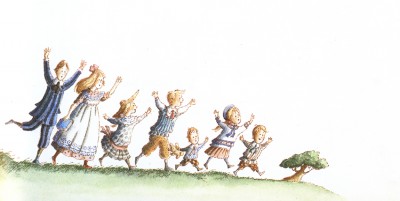 _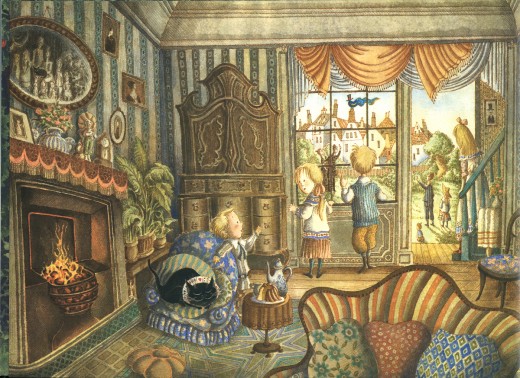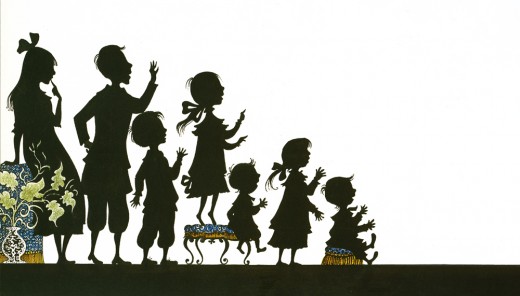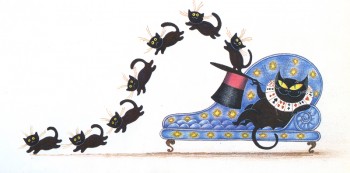 _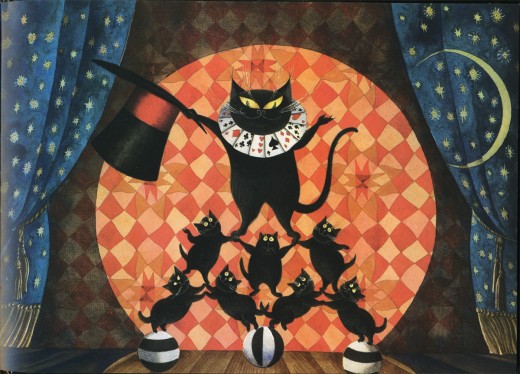 6 Responses to "Le Cain's Mr. Mistoffelees"
Leave a Reply