Commentary 20 Oct 2013 03:39 am
Noble Book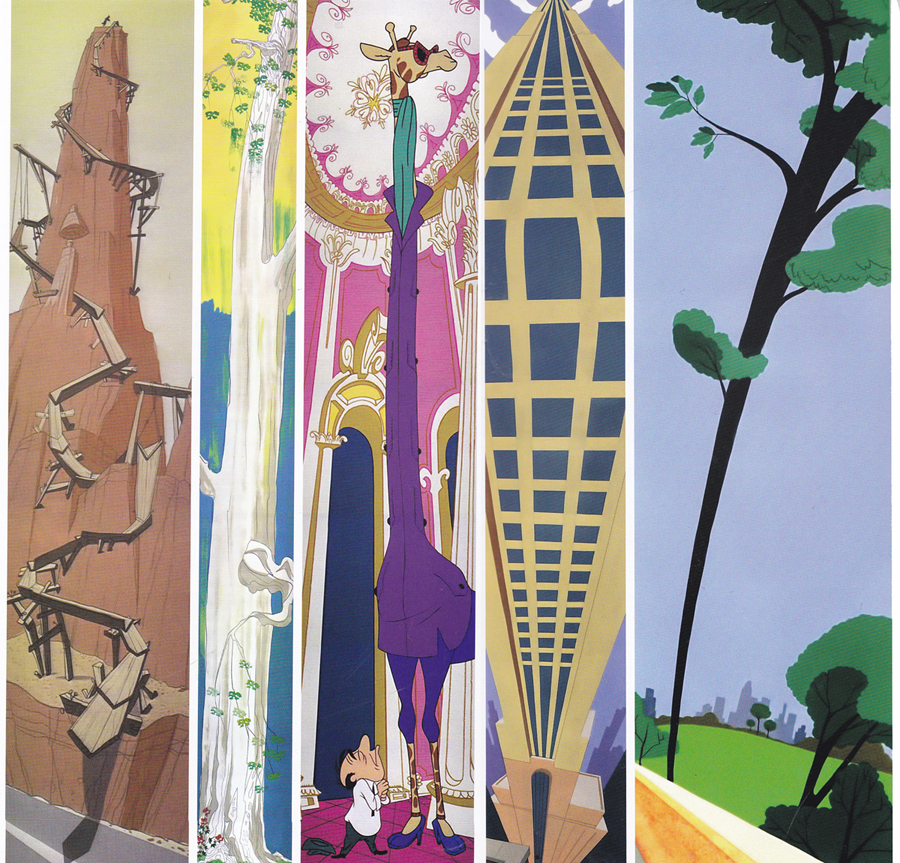 In case you didn't notice in yesterday's post, I started to write about the work of designers (particularly designers who worked outside of the Disney studios, or respond in their work – post Disney.) I had written quite a bit about Maurice Noble in sort-of-but-not-really reviewing Ted Polson's book on the designer. Let me say a few more words and finish the job.
I felt that Maurice Noble was a very talented artist who often worked at the top of his game and really gave us some beautifully imaginative film work. What's Opera Doc, Duck Amuck, Robin Hood Daffy, Duck Dodgers in the 241/2 Century are among the greatest animated films of all time, and that is in large part because of Mr. Noble's work. There are others that include work equally as great, and it's worth while studying each and every one of his animated shorts. The man was a strong talent within the industry.
Tod Polson's book is every bit as good an animation book as Mr. Noble's work is an animated wonder. I strongly suggest you get and read this book. READ this book; there is a lot to say about animation within it.

_________________________________

The Poe Show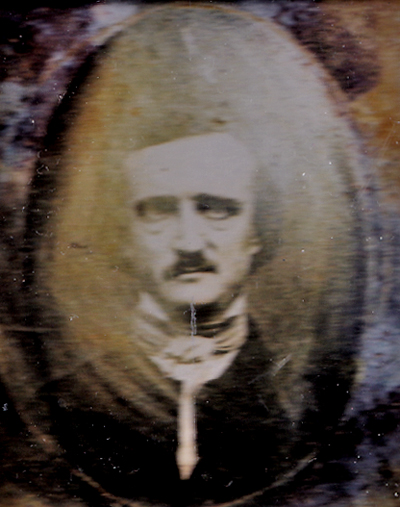 Last week I went to the Morgan library to see the exhibit they put together on the writings of Edgar Allan Poe. The show is remarkably small and within it there are very few strong pieces.
They have only a couple examples of Poe's writing. Given all the original letters and correspondence I've seen of his and have read much of what I've seen, I found this disturbing. They have several long original stories and poems (hand-printed rather small on long, narrow sheets of paper.) Perhaps he was trying to keep exact to the size of the would-be printed article.
They also displayed correspondence by other authors such as J. D. Salinger, Oscar Wilde, Charles Dickens and Elizabeth Barrett Browning. This all precedes an upcoming chat with Lou Reed who will talk about the upcoming biography, Terror of the Soul.
The cost of the one small room exhibit is pricey. I suggest you go for free on Friday evenings.

_________________________________

The Wind Rises Soon
I have watched the above trailer about two dozen times , now, and I can't wait to see more. I'm scheduled with the Academy to see a screening this coming Thursday, and I've bee drooling all over my video screen. I also have my Droid set to play it on YouTube whenever I'm down.
It looks like the kind of animated feature that I am completely in love with. I see a "young love" story about something. On the surface, the story is obviously the bio of the architect of one of Japan's famous airplanes. However, it's obviously about the story of the troubles Japan witnesses with hurricanes, tremors, Tsunami and other natural disasters. While we focus on the nonsense going on in our Congress, Japan watches a nuclear holocaust in slow motion. It's almost no wonder that Miyazaki wants to leave animation; there's too much horror to avoid in real life.
This film is what Art is about, and it's about real life. The film has a heavy story to tell, and it looks as beautiful as all of Miyazaki's films. I don't care about The Croods, Monster University or Despicable him, too. They are a waste of my time, especially when you compare it to such a film as this. And I haven't seen it yet. But, do I have to?

_________________________________

Of Stars and Men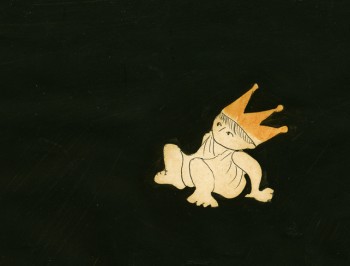 The MoMA will have a special screening of 3 Hubley films, including the Hubley's first feature film, Of Stars and Men including a newly preserved and beautiul print. The program is listed as follows:

7:00 PM
Of Stars and Men
1964. USA. John Hubley. 53 min.
Urbanissimo
1967. USA. John Hubley. 6 min.
Eggs
1970. USA. John Hubley. 10 min.
Introduced by Emily Hubley, John Canemaker
5 Responses to "2D 2D 2D & Poe"
Leave a Reply