Books &Comic Art 17 Oct 2007 07:48 am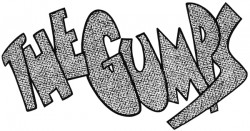 - Here's the third cache of comic strips featuring The Gumps.
This is from an excellent book that was edited in 1974 by Herb Gallewitz and published by Scribners called Sidney Smith's The Gumps.
As I mentioned in the last two posts, The drawing is funky, but the story is brilliant. I'm posting these so that you can get an idea of the rhythm of the strip and the characters. In the next couple of batches I post we'll start getting into some serious story material.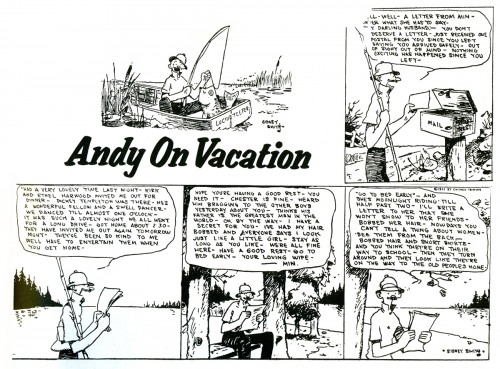 ___(Click on any image to enlarge.)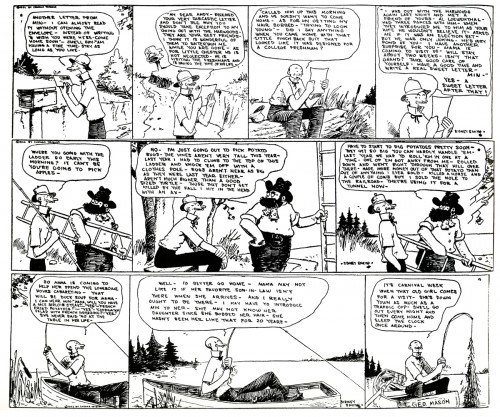 One Response to "Gumps III – On Vacation"
on 13 Jun 2010 at 11:11 am 1.Karin Dearinger said …

Exellent,thanks for sharing .Such a great post.
Leave a Reply