Commentary 25 Oct 2013 03:58 am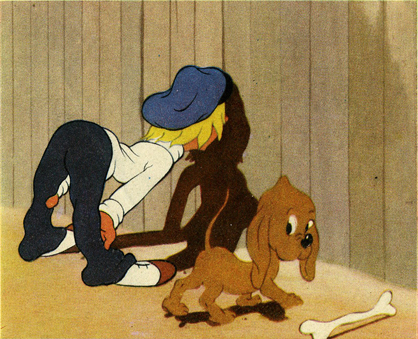 Disney was beginning to experiment artfully with his colors and shapes if not with his stories. He gave his designers a lot of free reign, and they slowly started taking it. The Silly Symphony films allowed them to push new areas in storytelling and the animators went for With films like Fantasia and Bambi that experimentation bled over into the feature films and excited the new guys enormously.
Walt had set up departments for story and designing, and newer artists like Joe Grant brought a verve to the stuffiness that had been settling into the artwork. Grant was a cartoonist – caricaturist who took a job at Disney doing caricatures and art for Mickey's Gala Night Out and Mother Goose Goes Hollywood. Grant did a lot of great caricatures which leave us laughing through today. He went from starring artist of those two films to designing plenty of others whether they needed caricatures or not. His color work was every bit as good as anyt hing he'd done, and he kept the films rolling. Grant arrived as an artist and ended up being a star, taking full control over the newly devised Character Models department. While he was one of the better artists in the Thirties story department, he worked closely with Bill Cottrell as his storyboard partner. Cottrell didn't do much drawing for his part of the partnership. The two were often also joined by Bob Kuwahara, a sketch artist, in doing the boards. The trio was inordinately successful (including the very fine films Who Killed Cock Robin? and Pluto's Judgment Day); when they mined theeir work for shortsl they had a peculiar method to their madness in the making of the boards something that workekd well for them.
aaai, omn tr othrt hsnf, nrrf domrtning lrdr to fo thr job1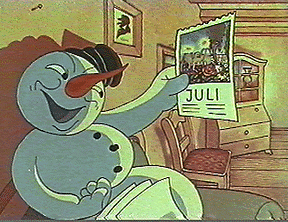 This was a peculiar way, for these Hollywood artists, to create their stories.
Meanwhile, overseas the Europeans were predominantly influenced Fleischer – or so they've often been quoted. Seeing the first Danish animated feature: The Tinderbox, one of my favorite fairy tales and it's by Hans Christian Andersen, it carries so many of his they definitely do try to get into the heads Fleisher animators – Fleisher during Gulliver. The characters can't hold their own lines. They distort, come back together and seem, always, to be living in a land of "takes.
"However, it's not quite completely true. You have a film like The King and the Chimneysweep (done in France by Grimault) and they're definitely modelling their work after Disney. Distribution to the Far East is covered by Ghibli, Miyazaki's company. Miyazaki also controls rights to Kirikou et les hommes et les femmes by Michel Ocelot. They also have several of the 2D films done by Trnka in the late forties early fifties. Trnka didn't follow the guidelines of Disney, but he was escorting himself. He had a style all his own found under the animation camera. He stuck with the original,
The man did great work.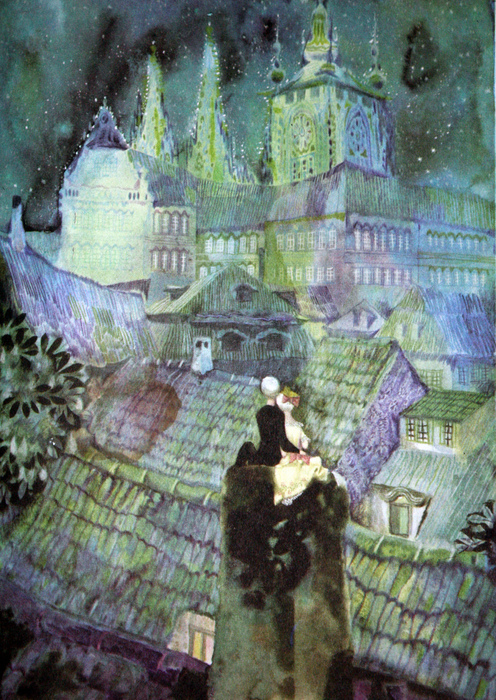 When the Nazis stepped in and took over the Fischerkoesen Studio they gave orders that their studio should emulate Disney. And that's what they did. They tried to supersede some of the most brilliant multiplane work done by Disney. In fact they did an exxcellent job excpt for the muddy movement.
You can show how animated films were influenced by others but you also have to show the results. In the case of all the Disney tied work, the working layout is stunning, but the animation left a lot to be desired. The needed a dominating animator who could get the artists to express themselves. This, of course, was also true of the Fleischer-inspsired work. The films are really lacking for good animation.
David Hand tried this in England just following WWII when he set up a studio outside London and tried to train new workers to the medium. The Ginger Nutt series was born, and didn't last long. But quite a few animators grew out of this system. Harold Whitaker was probably the foremost animator, and. I know Gerry Potterton made it through this system. His look is far from Disney, ever farther from Fleischer. Maybe that's why he was successful.)
So it started when Fleischer went to Hollywood/Disney where it got slicker. Europeans and Japanese picked up what they wanted from those cherry-picking from Europe. I hope soon to write about the "moderne" art of Russia.
Miyazaki has his own style which is different from other Japanese animation studios. Like his aircraft and air battles, it's more European than Japanese and more Japanese than any other'
European. It's his style, though. That's to be sure.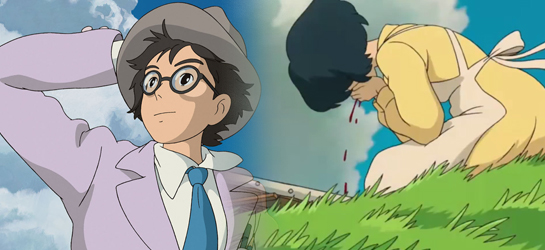 3 Responses to "Cherry picking in Animation Styles"
on 25 Oct 2013 at 5:05 am 1.Kellie said …

There are shots in The Snowman that seem to owe as much to German illustration styles of the '20s and '30s as they do to Disney – particularly towards the end where the snowman wakes to the spring.

Modernist German -and more widely European – illustration at that time, in its use of flat colour and clear outline, was still processing the influence of Japanese prints, and that influence carried on in European comics.

Miyazaki's style often looks like a continuation of that thread, a Japanese influence passed through Europe and returning home. That exchange was already happening in Japanese illustration before WW2, however, so in this Miyazaki is continuing a process that earlier Japanese artists were already deeply engaged in.

A couple of links, 20th Century Japanese prints, traditional Japanese technique with European influence:

http://www.scholten-japanese-art.com/kawase_hasui_12.htm

on 25 Oct 2013 at 9:06 pm 2.Michael said …

In his autobiography Miyazaki expressed his interest in the European artists and animators. He was intrigued with the work of Paul Grimault and actually befriended Trnka, whose work he loved. It's obvious that he also enjoyed Hans Fischerkoesen's work, although I don't know of any verification. It's just that all things Disney . . . We d know that he started to appreciate Disney once Osamu Tezuka and his production company, Tatsunoko Productions, began work and they were so successful with Astroboy and Speed Racer. Always supporting Disney along the way.

on 26 Oct 2013 at 4:02 pm 3.Rayna Dettinger said …

After I originally left a comment I appear to have clicked the -Notify me when new comments are added- checkbox and from now on every time a comment is added I receive 4 emails with the exact same comment. There has to be a means you can remove me from that service? Appreciate it!
Leave a Reply