Animation &Animation Artifacts &Disney &Models 08 Oct 2007 07:46 am
- With the release of The Jungle Book dvd, I thought I'd post something for it.
To me this film represents the first in the big decline of Disney Animation. The reliance on star voices started here, and the result was not good. They got good voices, but they relied on the voices for the animated character, and too few characters had original animated styling to overcome the actors that did them.
The singers killed it. By that I mean, the character of Baloo became more Phil Harris and less Baloo the bear. Louie Prima's King Louie was more Louis Prima than anything you'd find in the African setting. George Sanders was more of an actor than a personality, and he offered Shere Khan a character that Milt Kahl was able to build on. Sterling Holloway as Kaa was also more an actor than a personality, and he played what was asked of him. Ollie Johston was able to develop on it.


(click any image you'd like to enlarge.)
Animated features try to continue in the same vein. Voices like Robin Williams or David Spade or Eva Gabor are not going to make the animated character better. It'd be more interesting to have unknown voices that are well cast. Peter Pan, Snow White, Bambi and Cinderella. Lady & The Tramp, Alice, Pinocchio are all brilliantly cast features.
The Jungle Book, to me, gets incredibly dull. I've sat through projections of it at least a dozen times, and each and every time was exhausting. Lots of set pieces, but I don't think it really adds up to a whole. Except for the Shere Khan scenes, there's virtually no conflict and even less tension. Sorry to say anything bad, but it's hard for me not to.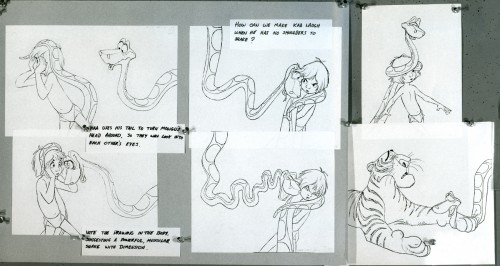 The material I have here came from stats that were prepared to make Thomas & Johnston's The Illusion of Life. The little attachments became the captions for that book where the images were printed small.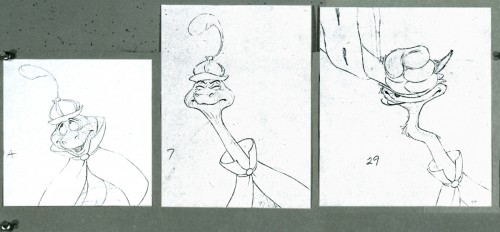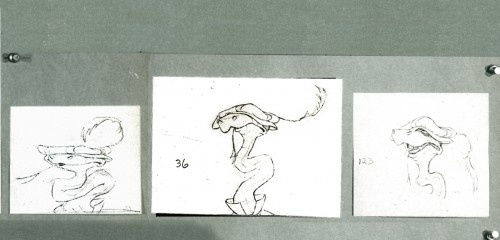 These images are pretty light, so I had to soup them up a bit so that you can read the lines.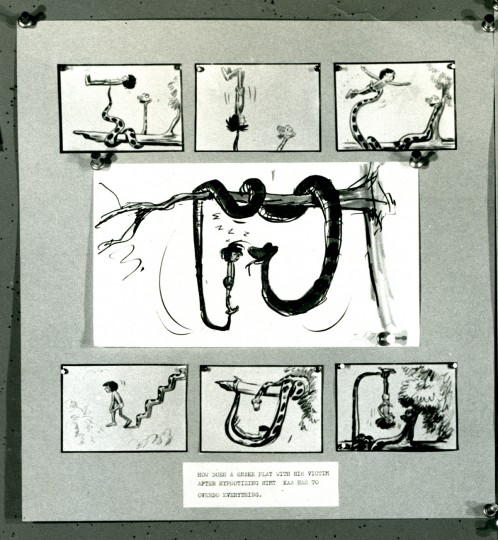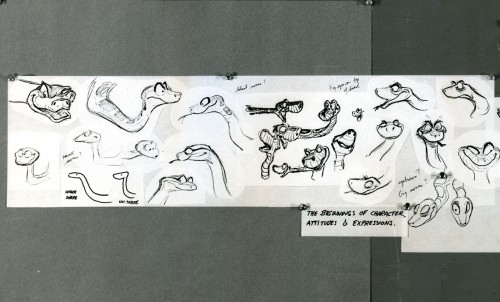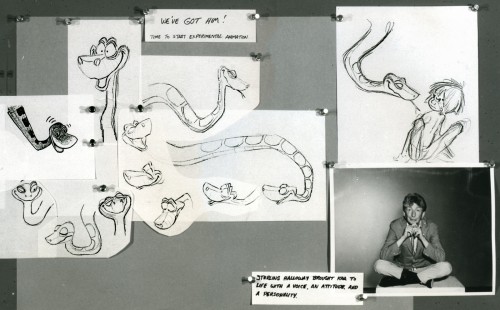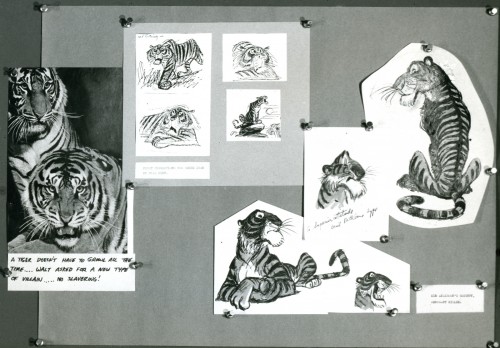 24 Responses to "Jungle Book Stats"
Leave a Reply