Action Analysis &Animation &Commentary &Disney &Guest writer 21 Oct 2013 06:13 am
I can't believe all this nonsense I've been reading about what Joanna Quinn might have said about this Disney film or that. She's right and anyone who argues with her has to be a real dullard and a total fake. If she says it's easy or hard to animate women, take her word for it. (Not just because she knows how to animate women better than anyone on the planet, these days, but because what she's saying is common sense.
Women are people, too, not just insipid cartoon characters the way the Disney people draw them. If a male is easy to animate, it's because they've figured out how to design them as the cartoons they're making. If women are hard to animate, it's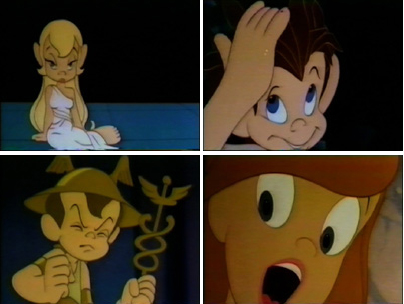 because the lead character in FROZEN looks like every other generic female these guys can draw. Give it up. Hire a few good women who can animate, and we'll see what we see. (I expect nothing different unless the woman drawing the figure is a good animator (not just great, like Joanna Quinn) and knows how to draw well (not even great, as JQ can do). But the character they're animating is well designed (unlike the lead in FROZEN).
It reminds me of the in-house joke around the film METAMORPHOSIS. The principals didn't have names, and the model sheets read: "Lead Boy" and "Lead Girl". The animators usually read their names as "Led Boy" and "Led Girl" because they looked generic and they could only make them move like "lead."

________
As long as we're talking about drawing and designing and animating women let me repeat a segment of an older post. It includes storyboard from Disney's The Adventures of Ichabod and Mr. Toad. Of course, the original of this was The Wind in the Willows by Kenneth Grahame.
My reason for repeating it has more than a touch upon Joanna Quinn's fine comments. I received a letter from the great Borge Ring who pointed out who the artist was of this storyboard. An excerpt from his letter:
hi Michael

Re Give me a Drawing
Daan Jippes who worked on The Prince and the Pauper saw the storyboard of "The Wind in the Willows" and said:
"The story sketches of that opening sequence look exactly like the finished scene. How can they give an animator credit for something that has already been done ?"
The draft said the scenes were animated by Frank Thomas, and I asked Thomas:
"Frank,who drew the storyboard of the sequence?"

"I did – I am not sure I did much else"

greetings
from
Borge 92

PS
You mention Oscar Wilde
He is supposed to have said:
"Sexual gratification is so useful to us humans. Because it enables us to think
of other things too"
So here, then, is a bit of that storyboard – more from the end rather than the beginning.
Talented those men were (they could even draw men, a toad and a horse, dressed as women pretending to be women – with very little success.

________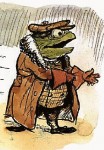 – Probably my favorite children's book is The Wind In The Willows. There have been many animated adaptations of this book since it became a public domain item, but for years there was only one version, Disney's Mr Toad half of The Adventures of Ichabod and Mr. Toad. The loudest most raucous parts of Kenneth Grahame's delicate novel, blared their way onto this animated compilation feature.
We all know that the book was planned as a feature way back when Disney, in the late 30s, was buying up titles of famous children's books to prevent other competing studios from turning them into animated features. Work began on adapting the book. They never quite broke it as they hoped, and it ultimately became a featurette with its primary focus on the loose cannon, Mr. Toad.
. . . .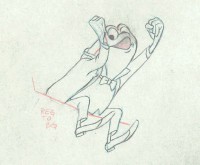 The film, as it exists now, has some positive elements and some fun animation, but the story was always a bit too quiet and British to successfully survive a proper adaptation in the Disney canon.
When John Canemaker loaned me his copy of the Pinocchio boards, he also brought The Wind In The Willows (not titled Mr. Toad). There are few captions here, but this obviously is designed for a full-out feature not an abbreviated featurette. The images on his original stats are small, so I've blown them up a bit and tried to marginally clean them up.
As suggested by Michael Barrier, this board was probably assembled to produce a preliminary Leika reel. The giveaway is the lack of dialogue and commentary underneath the drawings. The assembly was made to be photographed.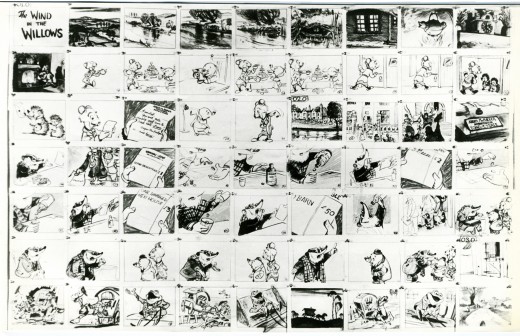 1
(Click any image to enlarge.)

2

b

3

b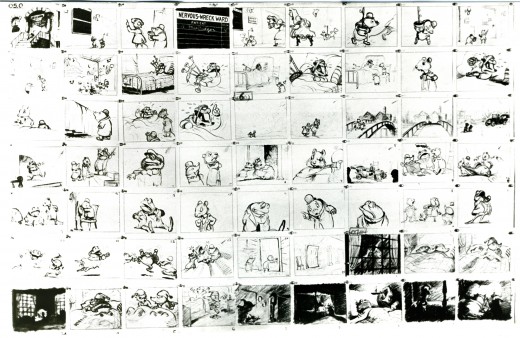 4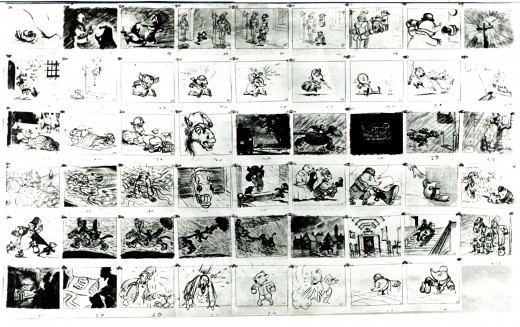 5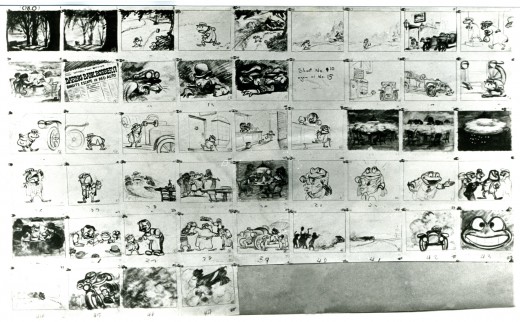 6
Disney's Mr. Toad first aired on the Disneyland television program on February 2, 1955. You can buy the dvd of Ichabod and Mr. Toad on Amazon among other places.
If you're interested you can read the entire book of Kenneth Grahame's work (minus the beautiful Shepherd illustrations) here.
You can buy the book here.
Dave Unwin's version is my favorite adaptation in that it retains some of the flavor of the original book and isn't afraid of being quiet at times.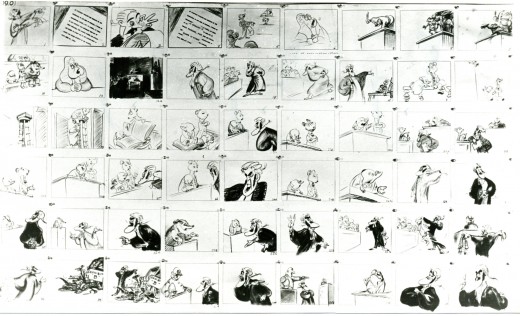 7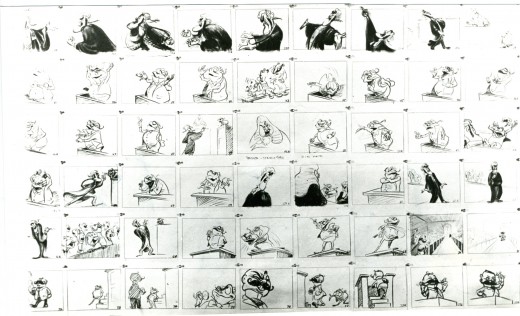 8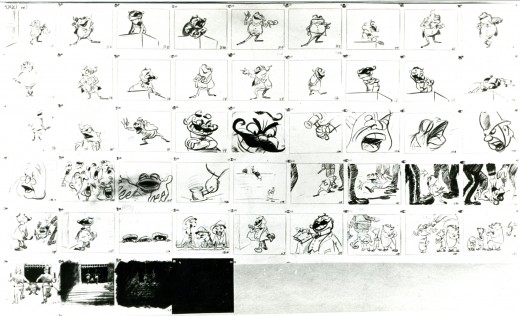 9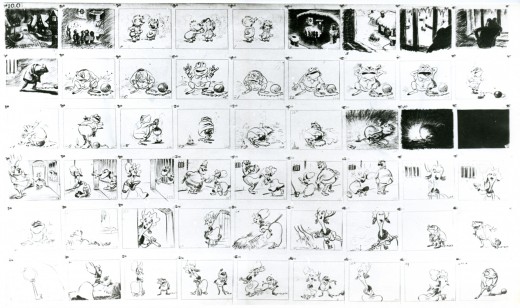 10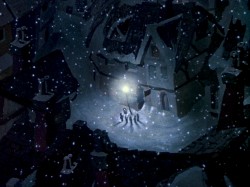 . .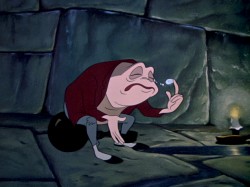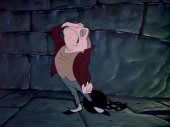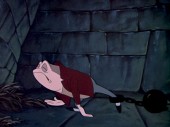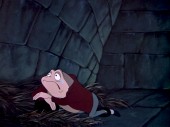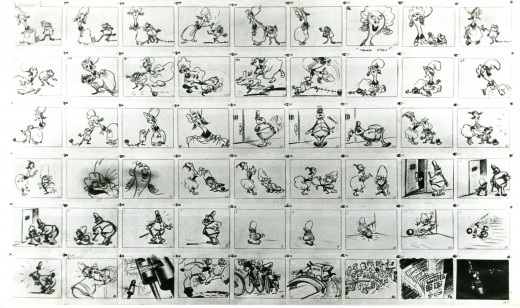 11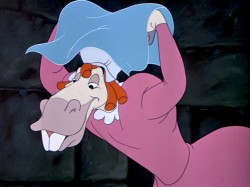 . .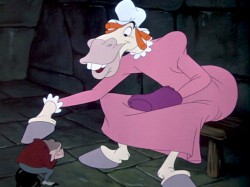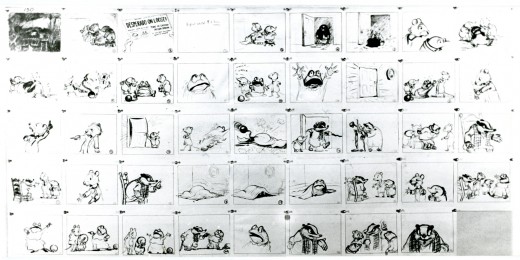 12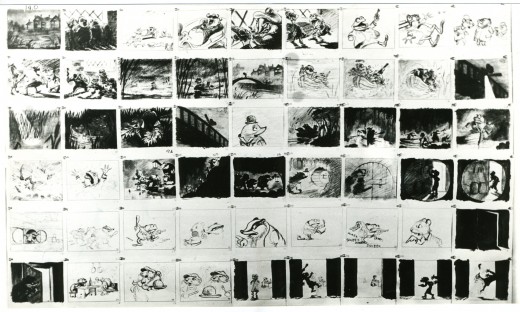 13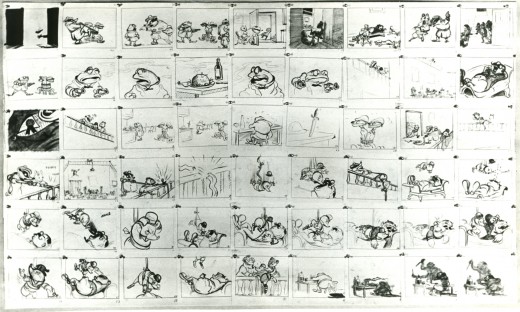 14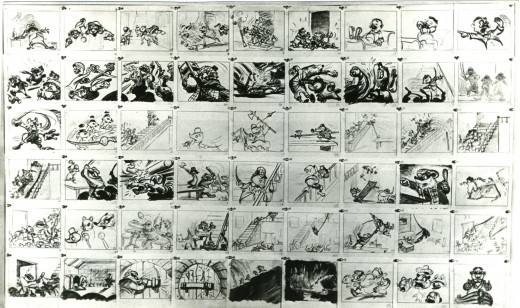 15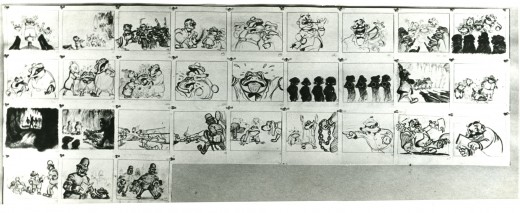 16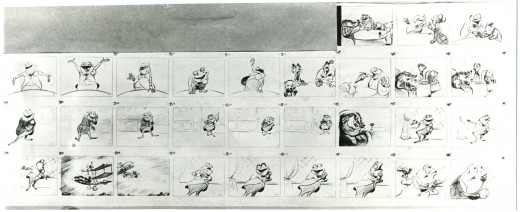 17
5 Responses to "Women and Men, Boys and Girls, & Toads and Horses"
Leave a Reply