Books &Commentary &Illustration 22 Oct 2013 06:20 am
Ralph Steadman has reached the White Knight, who gets to recite Jabberwocky for the first time.
It's a brilliant delight, of course, and the illustrations are completely up to the task. But this is from a wholly different book. (It's published out of order within this volume. If it weren't out of order it'd be too long to fit dramatically, here.) I believe I may have once posted Jabberwocky or some of it, anyway. I can't find it just now. I also have the version by QUentin Blake which I know I didn't post. (THAT book is a rarity.) I really do love Lewis Carroll's work.
Soon after the White Knight is defeated by the young, imbalanced Red Knight (don't ask, read it), the Red Knight tries to recite his poem but has a bit of difficulty. He has to keep time with his right hand while trying to stay in balance on his horse.
However, he keeps falling off the horse when his isn't reciting. The man has a problem.
Tell me, don't you think the Red Knight looks a bit like a young Prince Charles? My thought, of course. Would Steadman be that rude to treat his royalty so?
Here, uninterrupted, are the illustrations: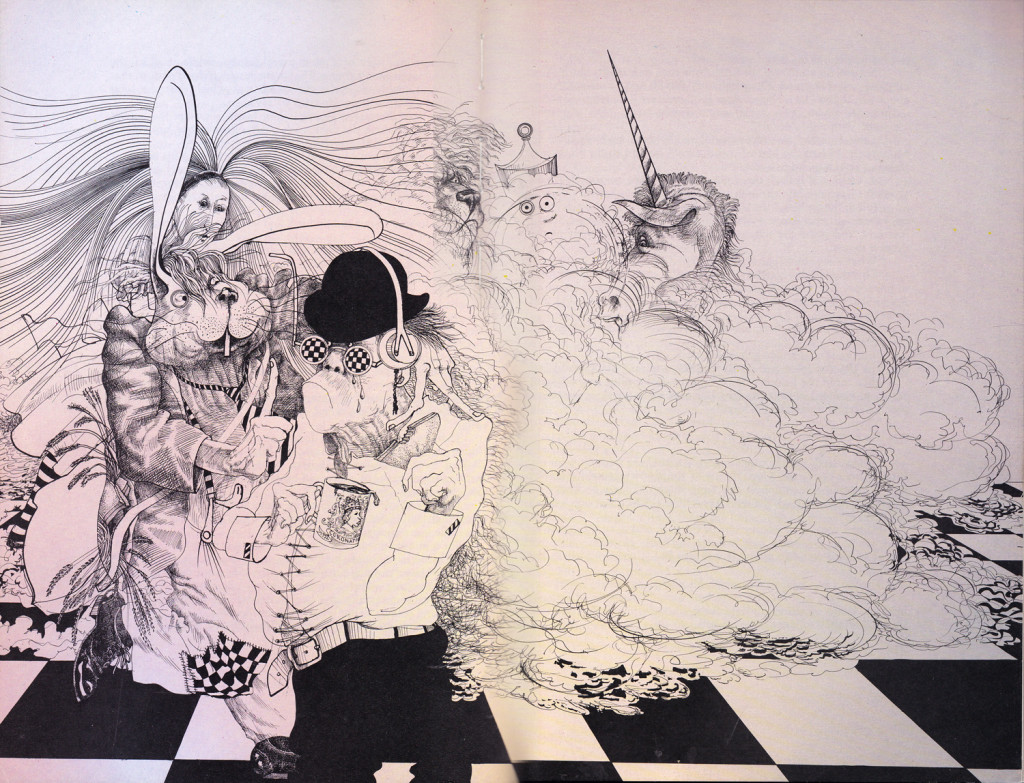 1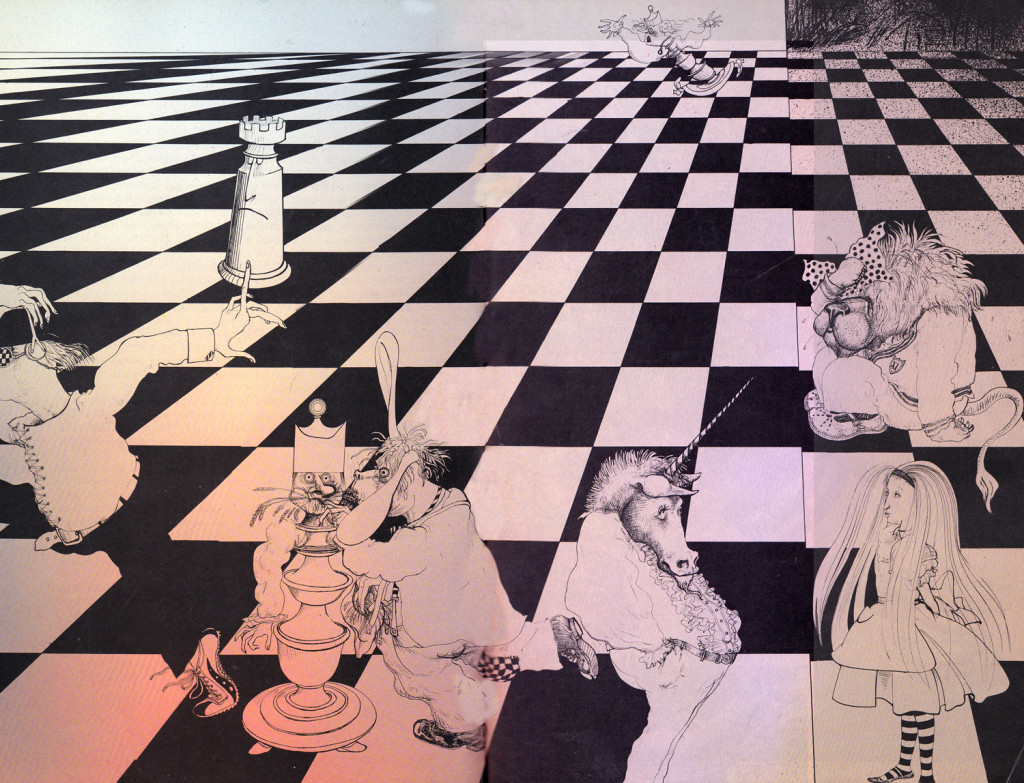 2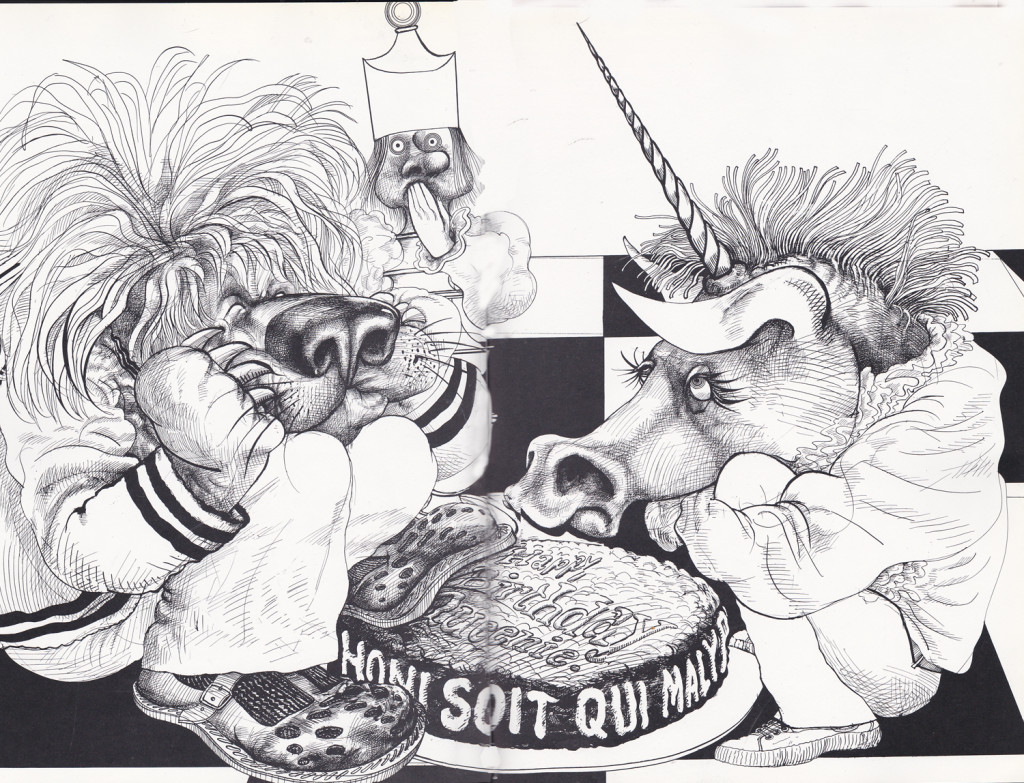 3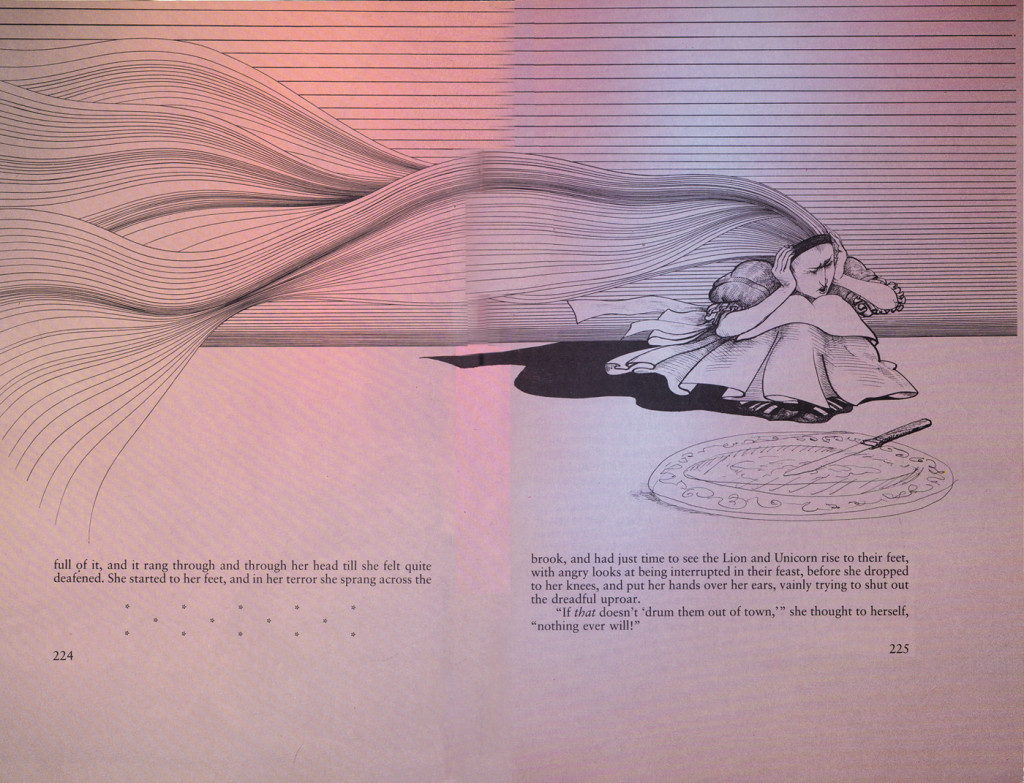 4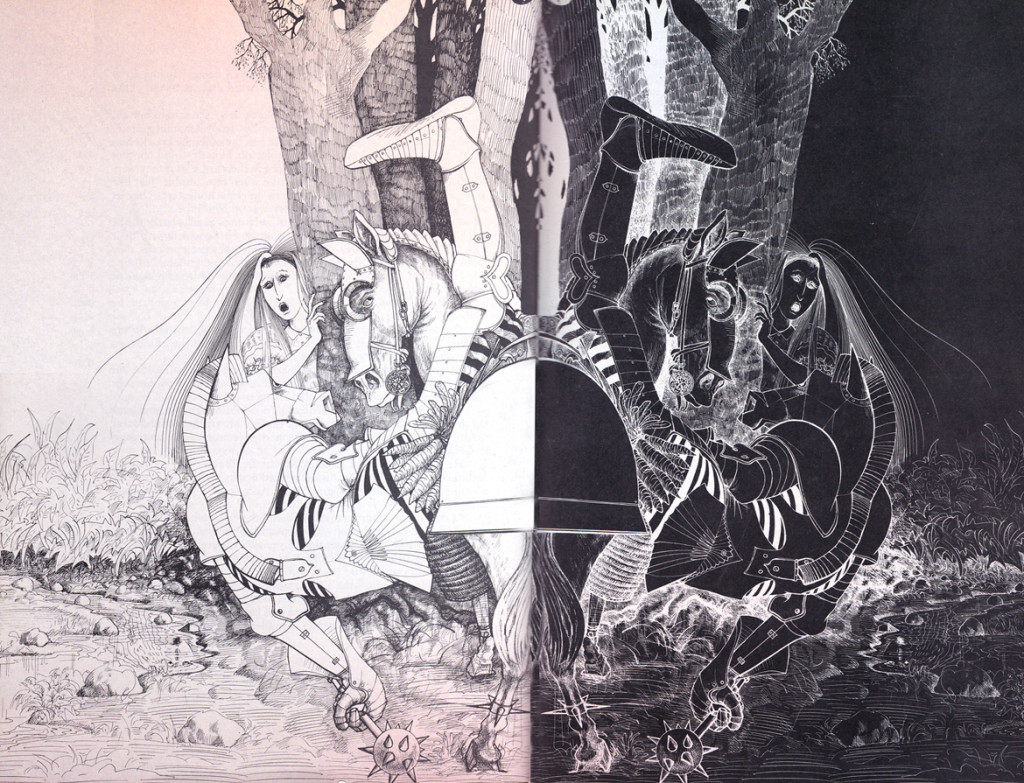 5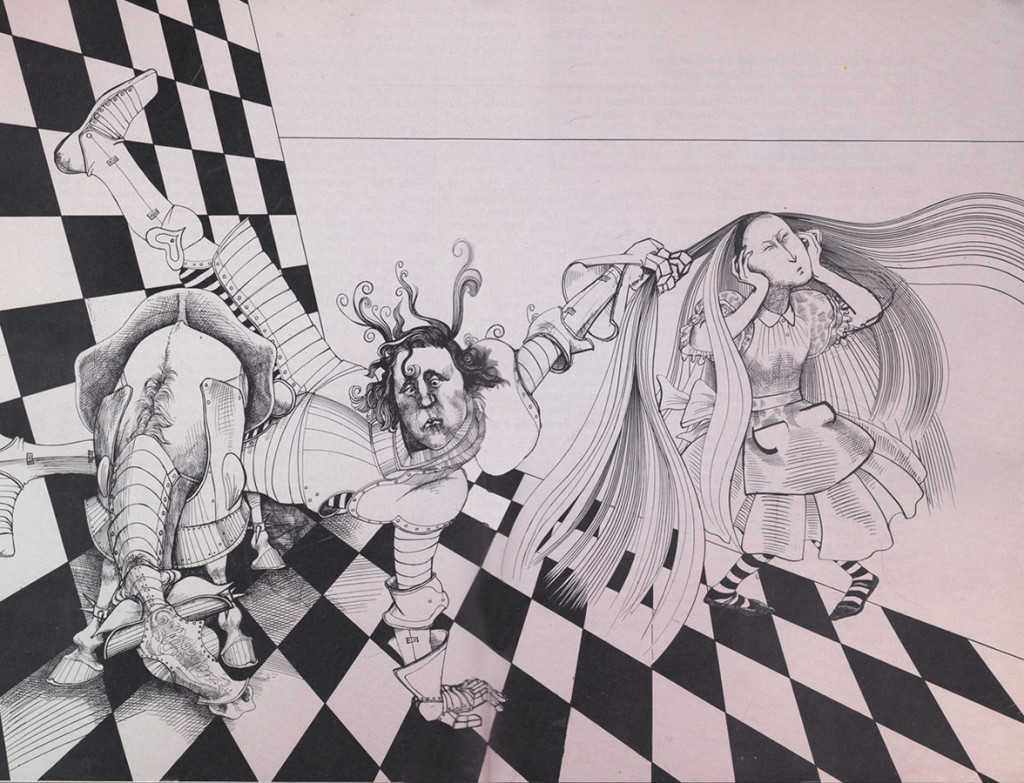 6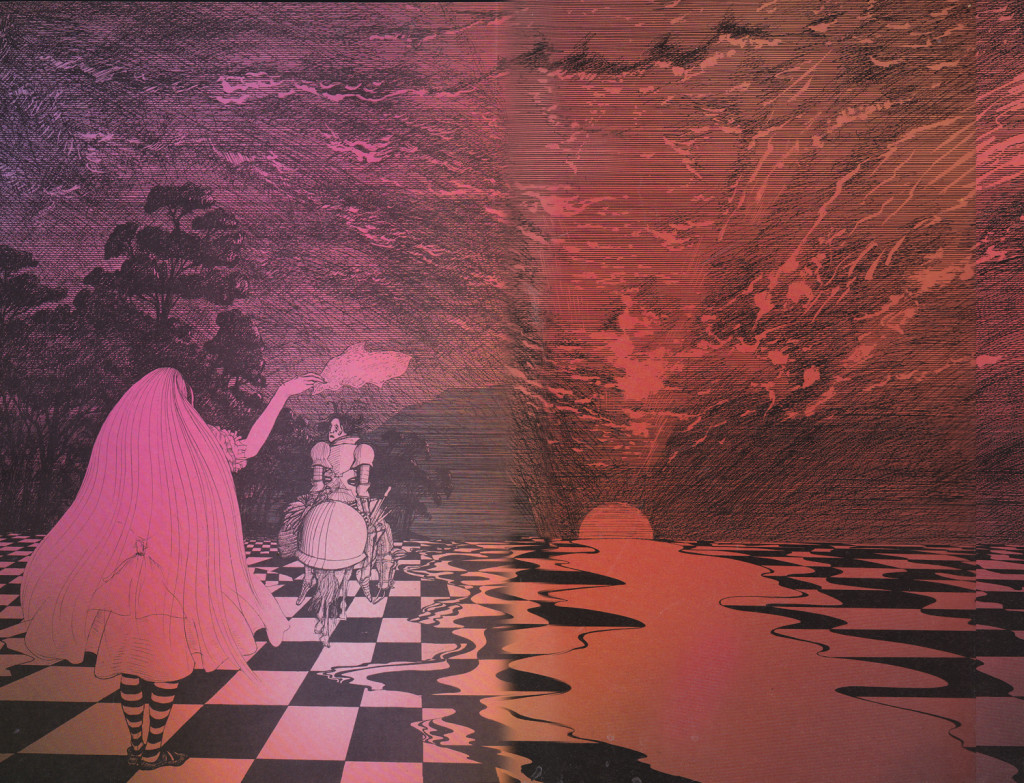 7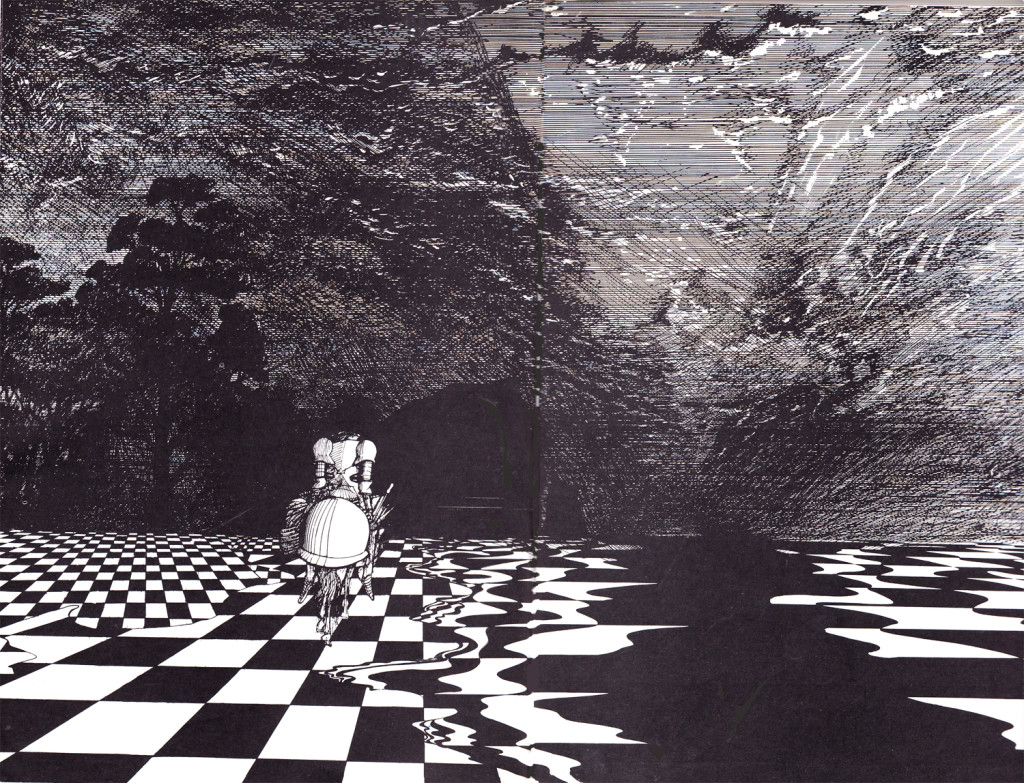 8

Starting today, I'm going to end a lot of my posts with images from Michael Sporn Animation Inc films. I have to say, in all the years of making so many films, too infrequently have I posted pictures of the work we've been doing. It's about time.
Michael Sporn



Sporn images
from
The Hunting of the Snark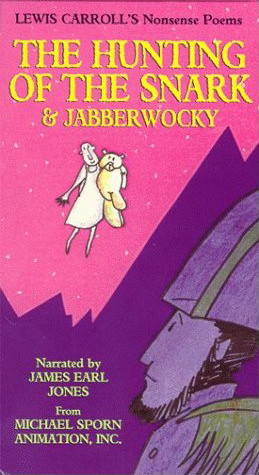 The individually wrapped video box from First Run Features 1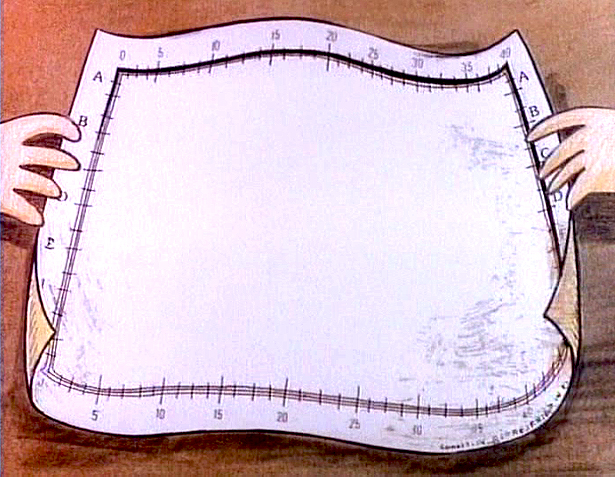 2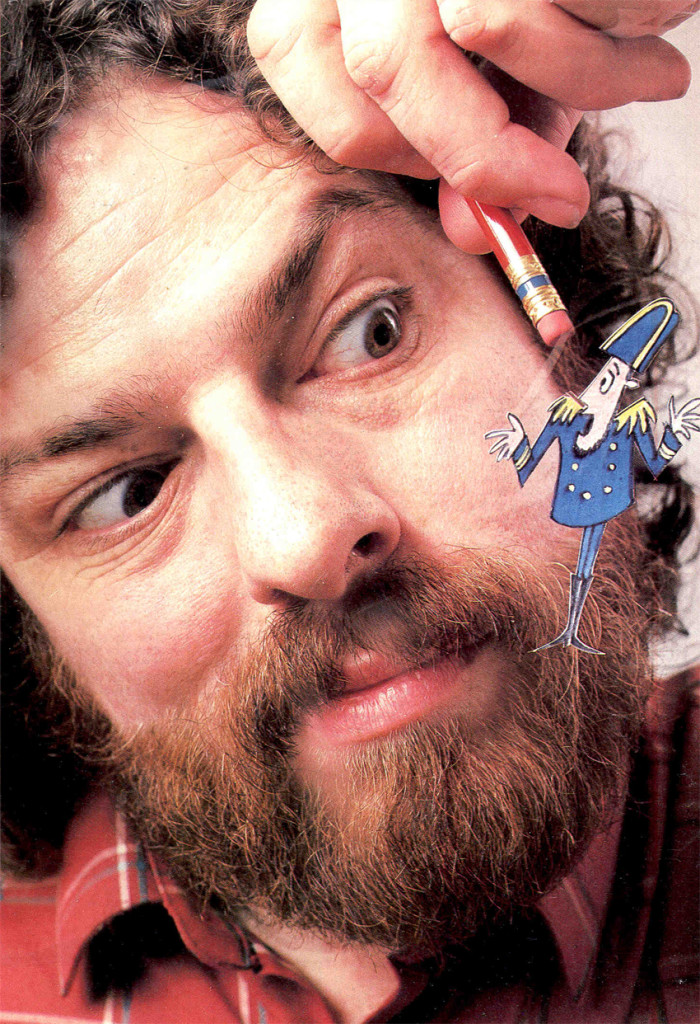 3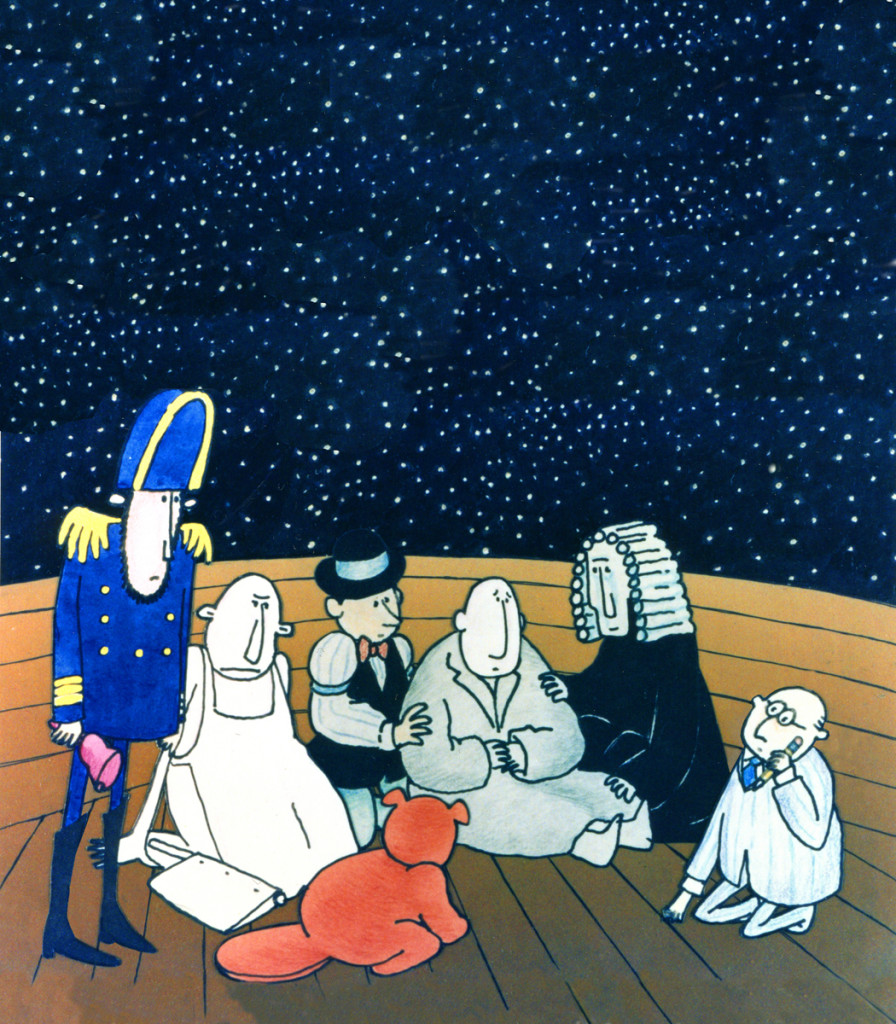 4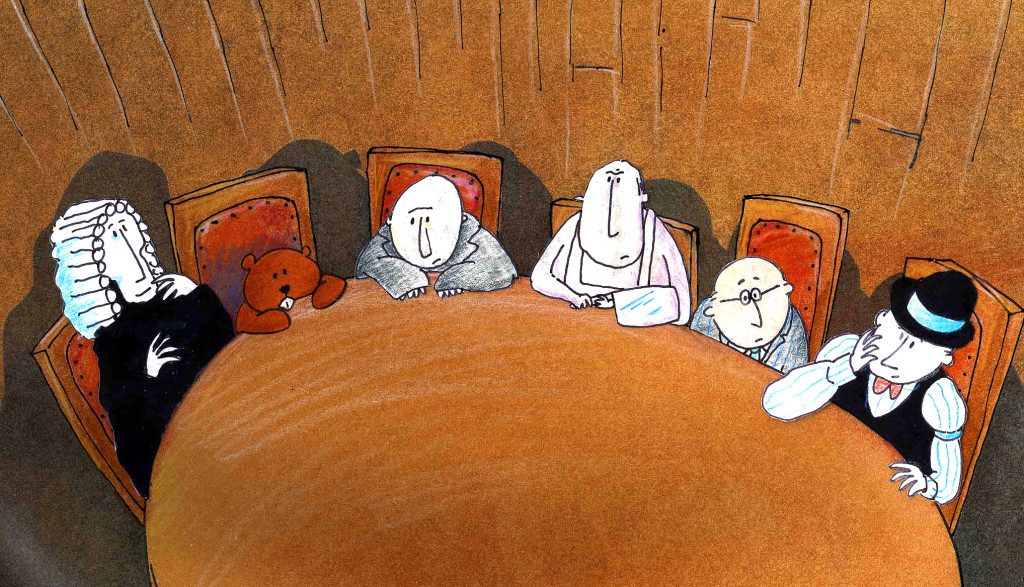 5
22 Responses to "Steadman meets Jabberwocky"
Leave a Reply