Daily post 23 Oct 2013 11:30 pm
Halloween's just about here, so it's time to revisit this wonderful Carl Barks' story. Many thanks, once again, to the great Bill Peckmann.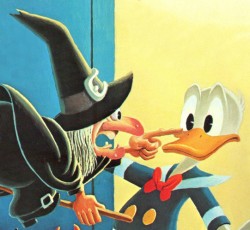 - I remember as a kid seeing the annual Halloween show on the Wonderful World of Color. Featured was the Donald cartoon wherein Hazel the Witch was introduced, Trick or Treat. Carl Barks went wild with this character and the premise, and it was a treat every year to get the new Donald story featuring the great character. (All that was missing was June Foray's great voice. But I could play that in my head when I read the comic book. t was her first voice for Disney and her big break into animation voices. She started with a homerun; a classic the first time out of the box.)
Bill Peckmann has forwarded scans of the following story. Here's his introductory words to the piece.
In 1952 Carl Barks did a 'Donald Duck' comic book titled 'Trick or Treat'. It was a rare instance where a Barks story had its origins in a Disney Duck short. (Geoff Blum's excellent essay/history of the story at the end post will explain how the 'Trick or Treat' book came about.)

Here, with no tricks and all treats is Carl at the top of his game, this is the cover of the original 1952 Dell comic book.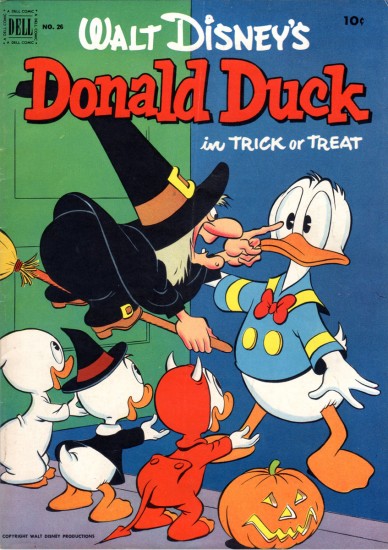 Comic book cover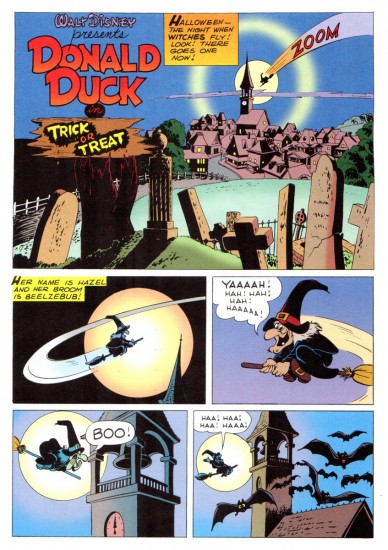 1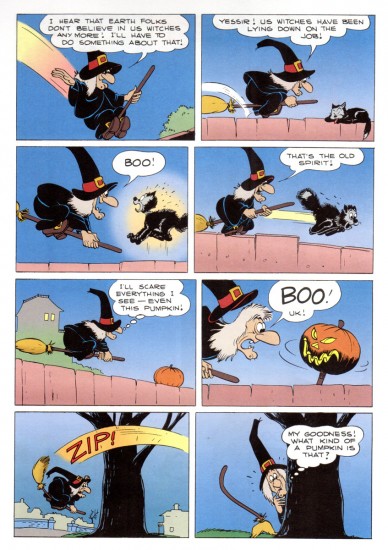 2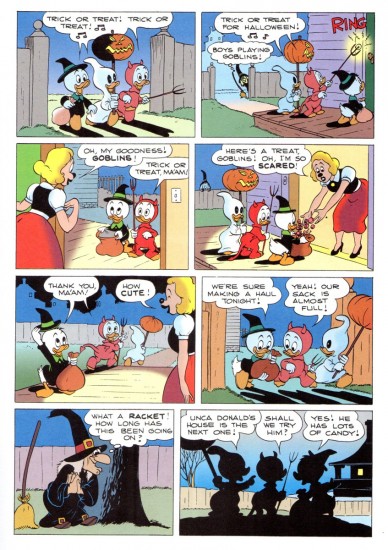 3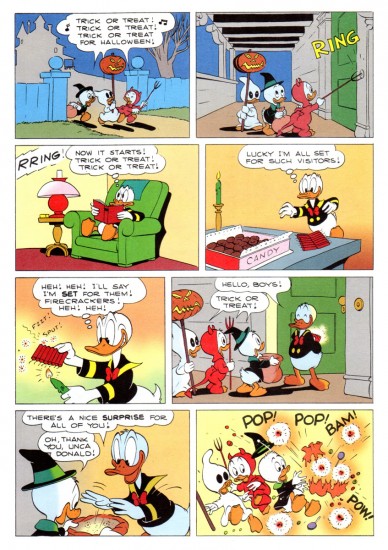 4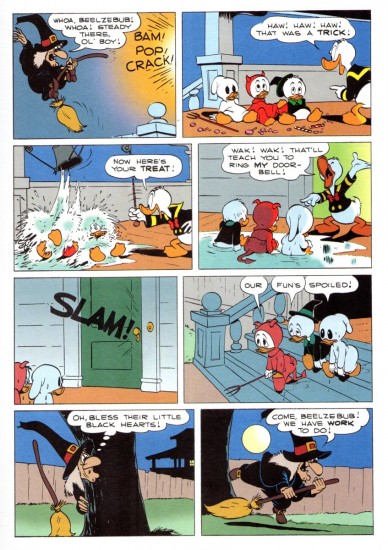 5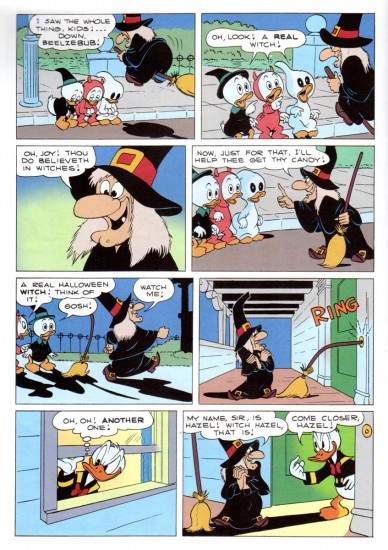 6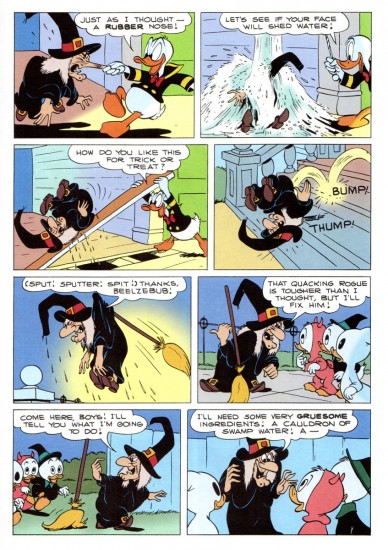 7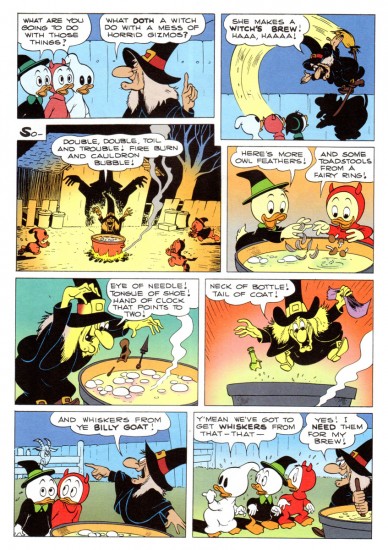 8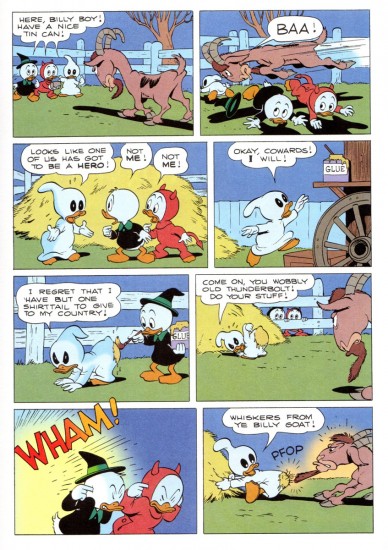 9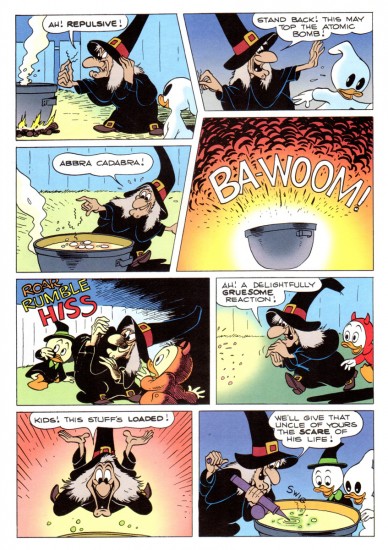 10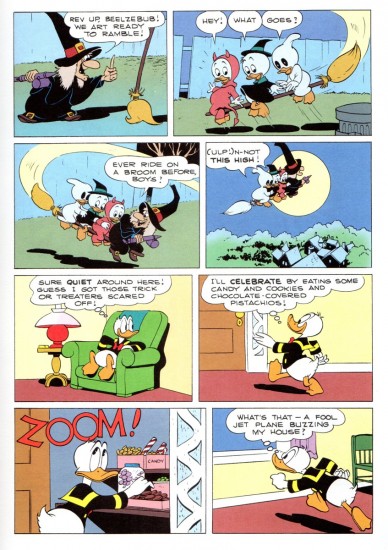 11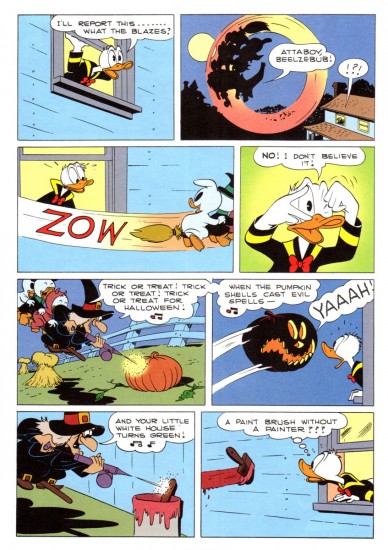 12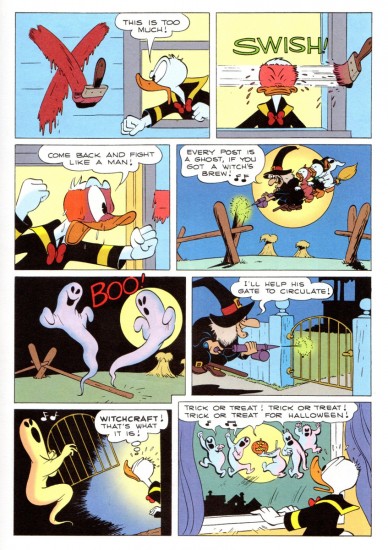 13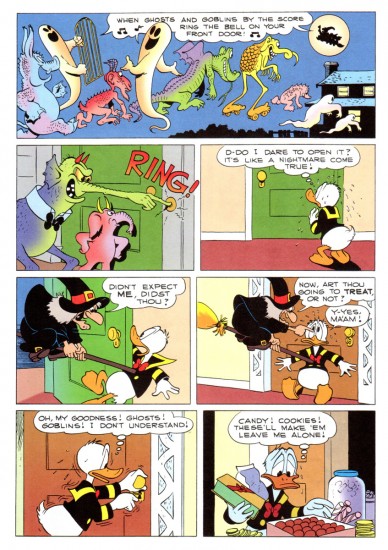 14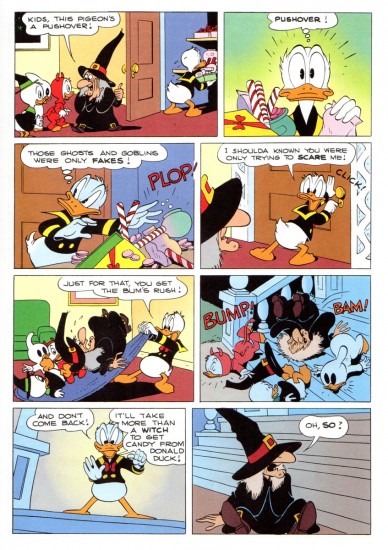 15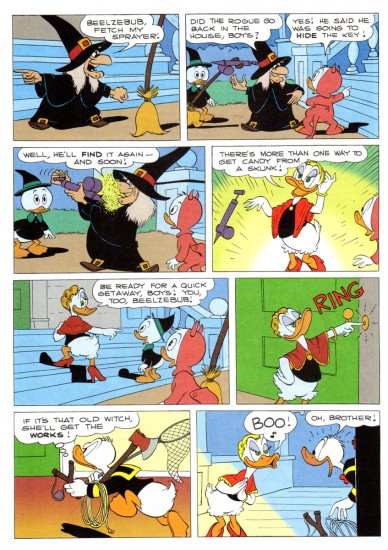 16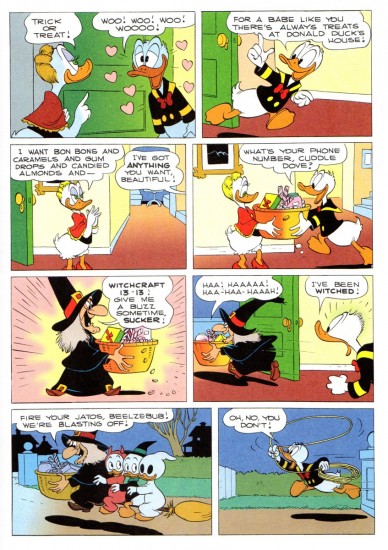 17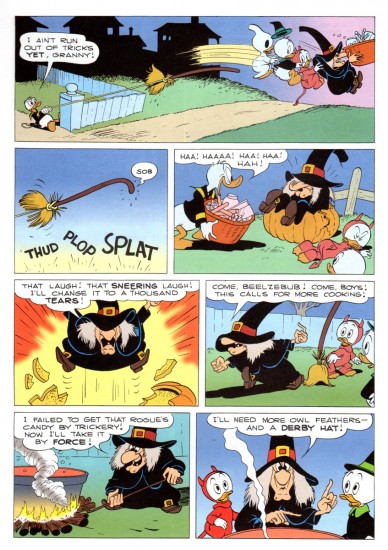 18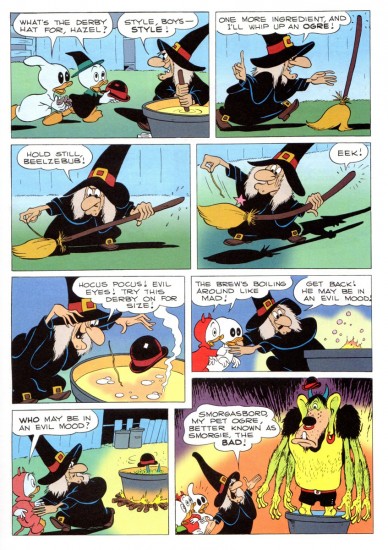 19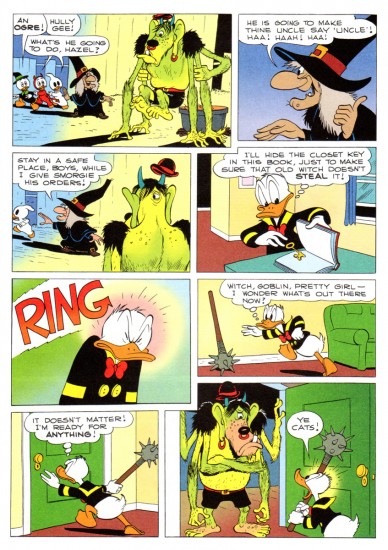 20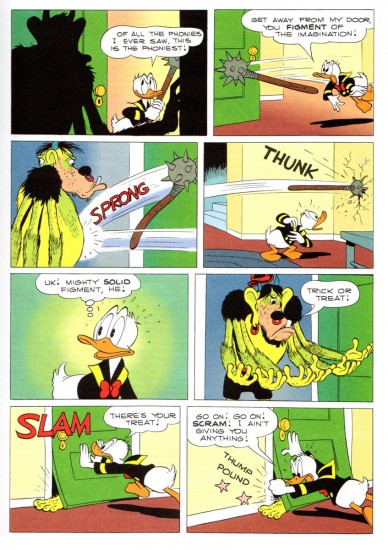 21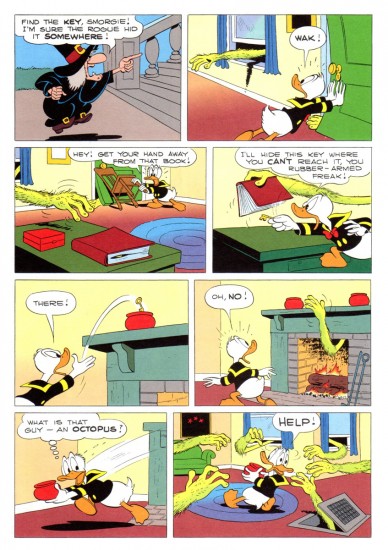 22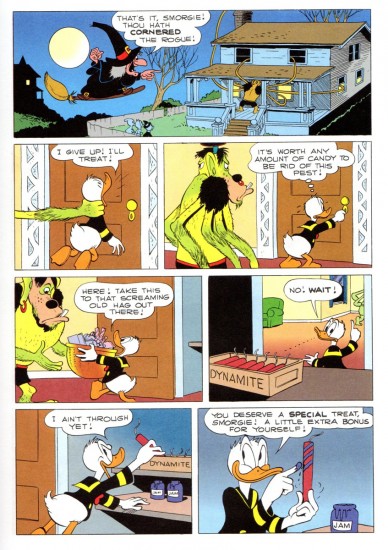 23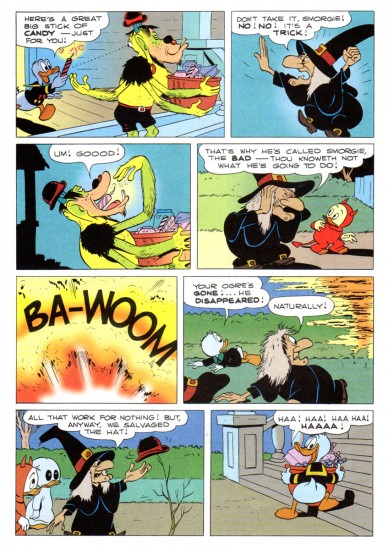 24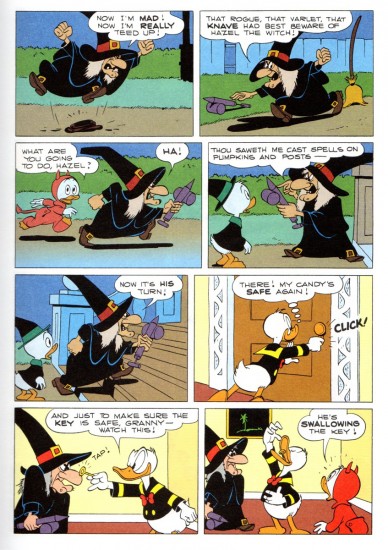 25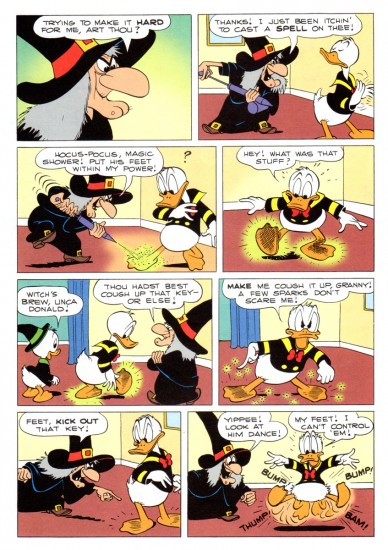 26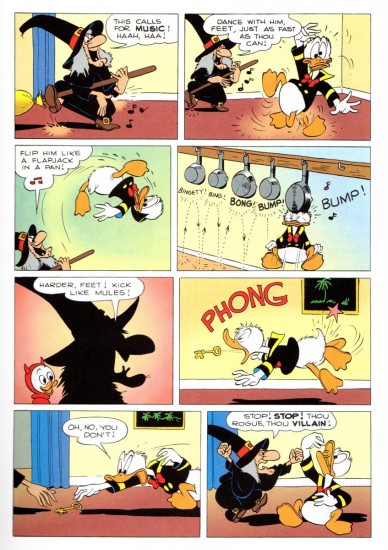 27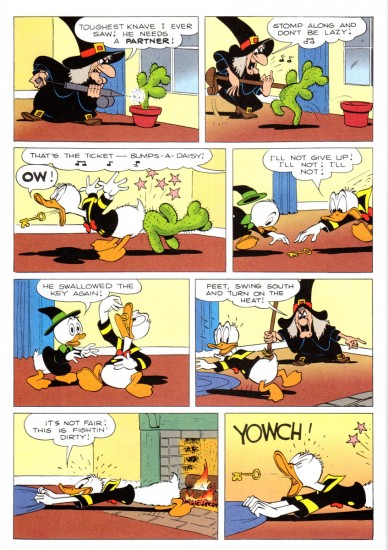 28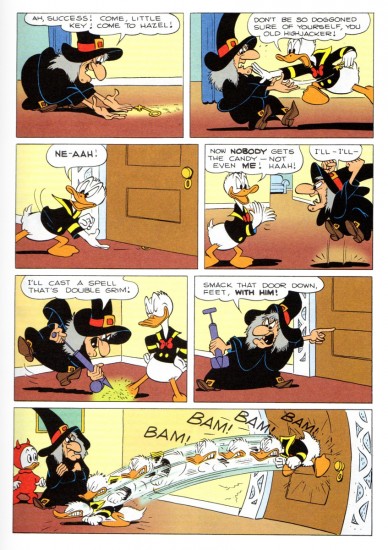 29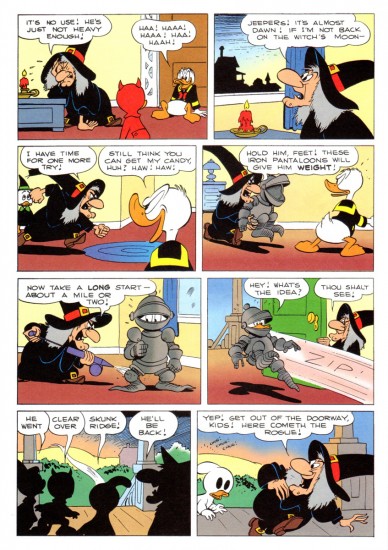 30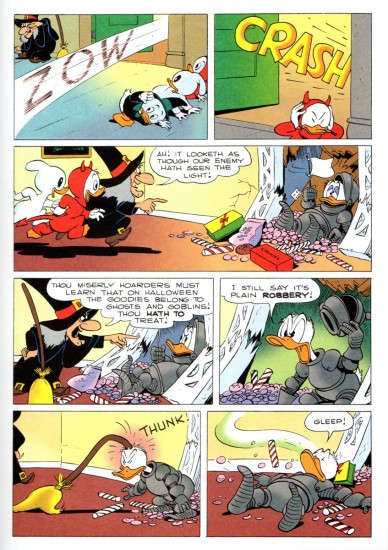 31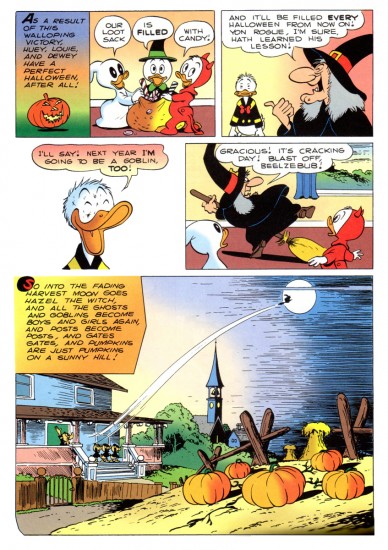 32
Here's the article by Geof Blum writing about the genesis of this comic book story adapted from the animated short.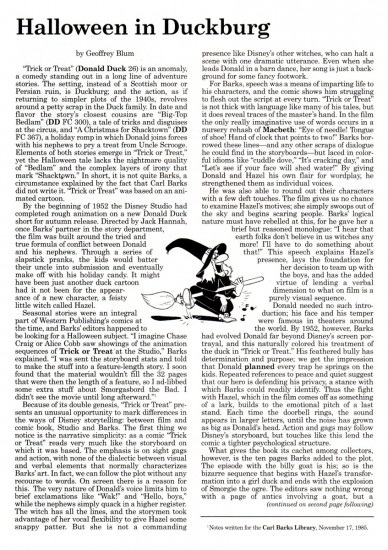 33
(Click any image to enlarge to make it legible.)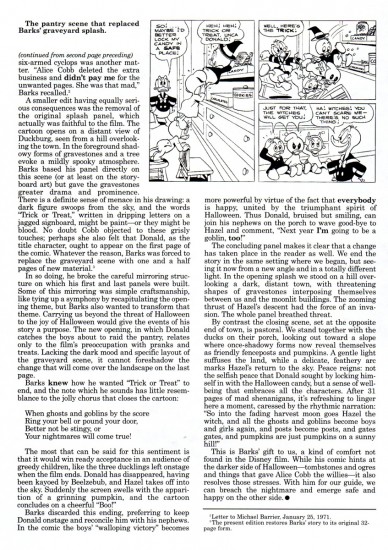 34
There's a good post about the color of this strip for the Gladstone publishing version of Trick or Treat. Posted are a number of color guides for that version.
Finally, here's Carl Barks' oil painting based on the artwork for his classic comic book.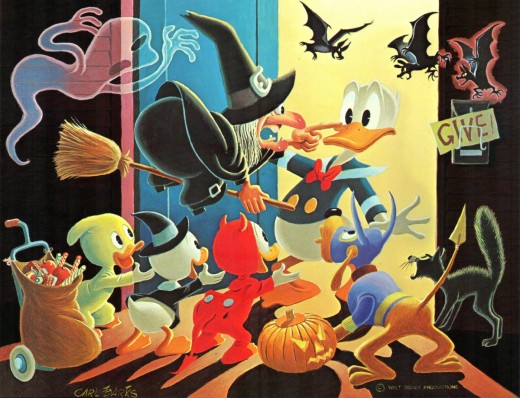 To be honest, I think this is the best of this series of oil paintings that Barks has done. It doesn't feel like something overworked and trying too hard. It just captures the spirit of the original magazine as well as the spirit of the animated short from which it was adapted. Not only a Barks gem, but a Disney gem as well.
4 Responses to "Trick or Treat"
Leave a Reply