Animation Artifacts &Disney &Story & Storyboards 29 Oct 2007 08:15 am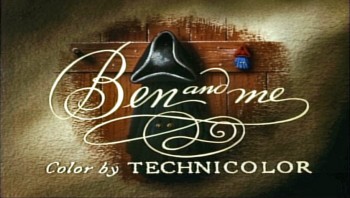 - Bill Peet was one of the prime artists who shaped many of the Disney features. He has been an enormous influence on me and thans to John Canemaker, who has loaned me the following storyboard, I'm pleased to post some of Mr. Peet's excellent artwork.
Ben and Me was a 20 min short produced in 1953. It's an oddity in the Disney canon. The story of a mouse who influences Benjamin Franklin through many of his most famous moments was originally a book by Robert Lawson and was adapted by Bill Peet for the studio.
The photostats of the storyboard, like others I've posted, is extremely long. Hence, I'm posting them as large as I possibly can so that you'll be able to read them once you've enlarged the images.
These three panels are followed by a couple more revisions. The revisions I only have as xeroxes – lesser quality. I'll post those tomorrow.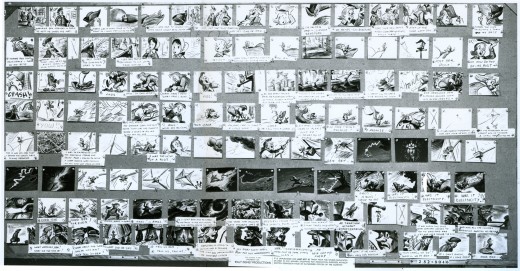 This image is a recreation of the extraordinary pan as seen in the first row of the storyboard posted above. It'll enlarge to a size where you can properly see it. A couple of the objects were on secondary overlays creating a minimal multiplane effect.
4 Responses to "Ben & Me I"
Leave a Reply