Animation &Animation Artifacts &Fleischer &Richard Williams 02 Nov 2007 08:17 am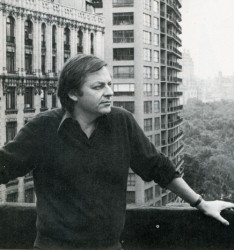 - While working on Raggedy Ann and being somewhat close with Richard Williams when he was in town, I was amused by something that happened early on.
Dick was in and out often recording and editing the voice track. A lot of time was spent in the rehearsal studios in the Broadway/theatrical of town. (That was about three blocks away from the studio.) In an elevator ride up to the rehearsal space, Dick overheard a large black man in the elevator. I believe he was a delivery guy, maybe a messenger.
Dick popped up in a flash. He immediately asked the guy if he had ever done any acting. No? Well, Dick hired him on the spot to be the voice of the leader of the One Eyes. His voice was incredibly deep and dark.
Within the week, Dick had rerecorded the lines. (Another actor had done him in England, and Dick was looking for something better.) To be honest, I'm not sure if this was actually the final voice used in the film (it could be), but the story was so entertaining to some fly-on-the-wall like me, that I remember it well.
After recording the piece, Dick did a thank you drawing for the guy. I made a xerox. This is that copy done with drying magic markers.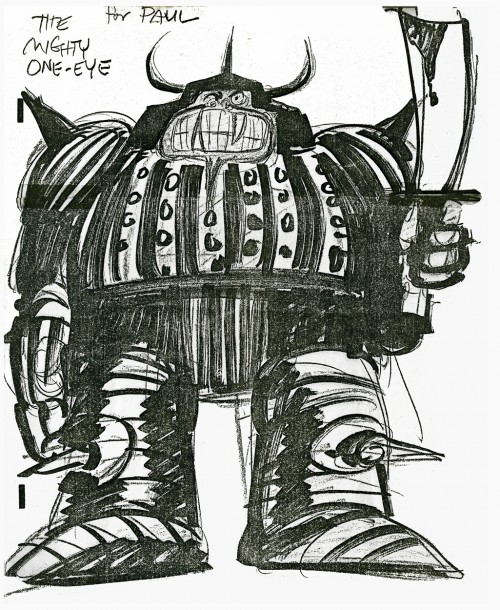 ___________(Click image to enlarge.)
________________________________
Sites to point to:
- Hans Bacher has created a new addition to his Animation Treasures. We now have Animation Treasures III. Look forward to more of Hans' beautiful background reconstructions taken from the films themselves. He's opened a wonder in his displays. I still go back often to view the many of the backgrounds (specifically Mr. Bug) that he's revealed to us.

- Once again, Rob Richards continues similar work on a variety of films on his site, Animation Backgrounds. The many Alice In Wonderland backgrounds are enormously attractive on their own.

- As if you haven't already heard about it, let me point you in the direction of Bob Jaques' new site Popeye Animator ID. Bob is enlightening us on the world of a lot of unfamilair animators. We know their names from the many credits we've read, but Bob is analyzing and detailing scenes that these artists have created. Names like Frank Endres, George Germanetti and Lillian Friedman become real as Bob gives us a lot of information that doesn't seem to be located anywhere else. I'm also looking forward to Bob's writing about Johnny Gentilella. This was the first real animator I met in the business and someone who helped me along the way. I'm always ready to hear more about Johnny Gent.

For this post alone (take a real good look at the tree) I'm grateful to Bob and his new site.
________________________________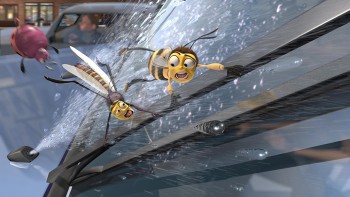 – Bee Movie opened today, and received mixed reviews in New York. The reviews I've read paint a brash, colorful, jokey sort of film, which makes it sound not unlike many animated films we've seen in the recent past. Who would have expected otherwise? The film gets a 50% rating on Rotten Tomatoes. I guess I'd call that mixed reviews. The feature in this film, I guess, is Jerry Seinfeld's sardonic sense of humor. Perfect for the child in all of us.
Jack Mathews of the NYDaily News said:
If the movie proves anything, it's that computers have gone past the ability to simply reproduce hues and tints and can now give the entire spectrum previously unperceived depth.

Kids are going to adore looking at this movie, living in it, flying through and above its brilliant landscape. It's an animated joyride over a relief map of Manhattan.

I just wish the script was as good as the paint.
A.O.Scott in the NY Times writes a generally positive review with these few lines I'd like to point out:
The DreamWorks Animation formula, exemplified in the mighty "Shrek" franchise (and imitated by would-be rivals at Sony and Fox), is to charm the children with cute creatures and slapstick action while jabbing at the grown-ups with soft, pseudosophisticated pop- cultural satire. "Bee Movie," directed by Simon J. Smith and Steve Hickner and animated by several hundred industrious drones, pushes this strategy almost to the point of dispensing with the kid stuff altogether.

There are a few splendid cartoon set pieces … that show off the latest computer animation techniques. But most of the film's creative energy is verbal rather than visual, and semimature rather than strictly juvenile.
There was an ASIFA East screening of this film on Tuesday. However, I chose to see another mediocre movie, American Gangster, on that date. I won't get to see Bee Movie until next Tuesday, and maybe I'll comment on it on Wednesday next.
3 Responses to "One Eye"
on 02 Nov 2007 at 11:45 am 1.David Nethery said …

"animated by several hundred industrious drones"

Animators are always so well thought of by the rest of the industry . Ah, the glamour… ah , the kudos, the pats on the back.

on 06 Nov 2007 at 3:40 am 3.David Nethery said …

"Psst. The remark was a bee joke."

Ya think ?

In the bee world a drone is a stingless male bee which does no work in the hive and does not produce anything . The drone's sole purpose is to mate with the queen bee.

But the other , more popular colloquial use of the word "drone" is for a worker engaged in menial labor . Which sense of the word drone do you think A.O. Scott intended ?
Leave a Reply