Animation &Animation Artifacts &Disney &Story & Storyboards 23 Nov 2007 08:59 am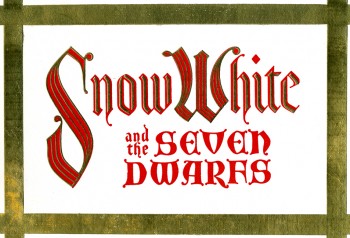 – Once again I dip into the oversied Snow White book bought years ago. It's filled with storyoard/layout drawings and illustrates the story of Snow White using only such drawings. There are plenty of beautiful images in this book, and I can't help but pull them out to post.
There's no indication of who drew what, so you have only the B&W images to look at with no other references to go by. This film is a true source of inspiration for me, so these drawings are always great to study, and this
odd book is jam packed. Unfortunately, the only text within the book is the story of Snow White.
This is Snow White's run from the hunter – really from the Queen – into the deep, dark woods. Her fears get the better of her, and the trees turn into creepy creatures,
frightening her to tears.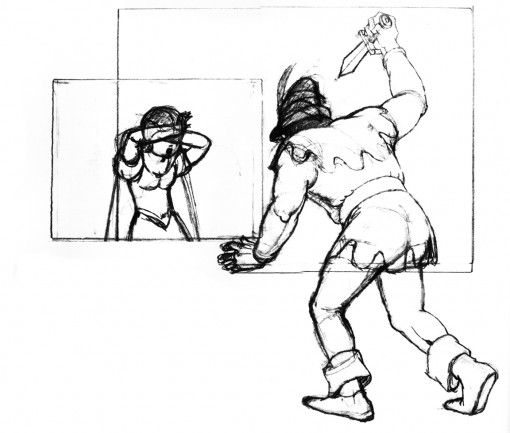 (Click any image to enlarge.)
_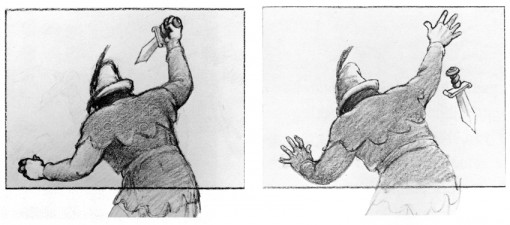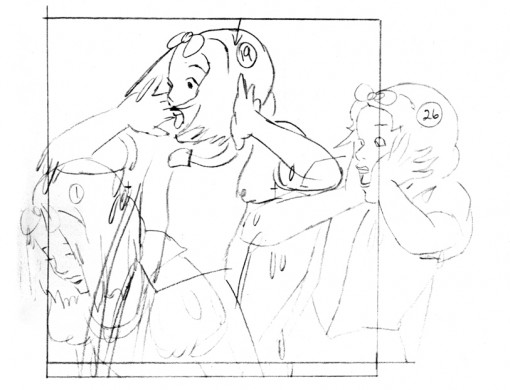 This looks to me like a rotoscope drawing traced off the live action.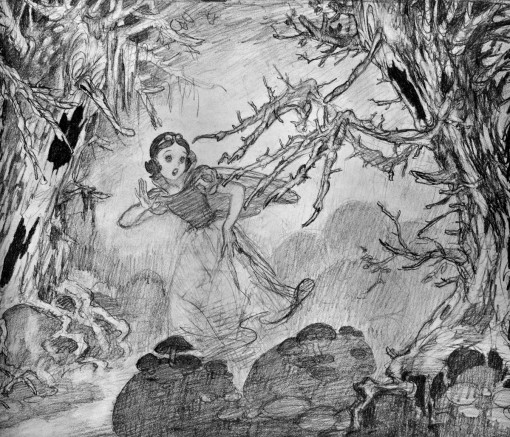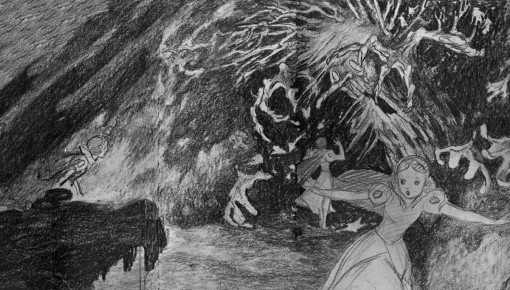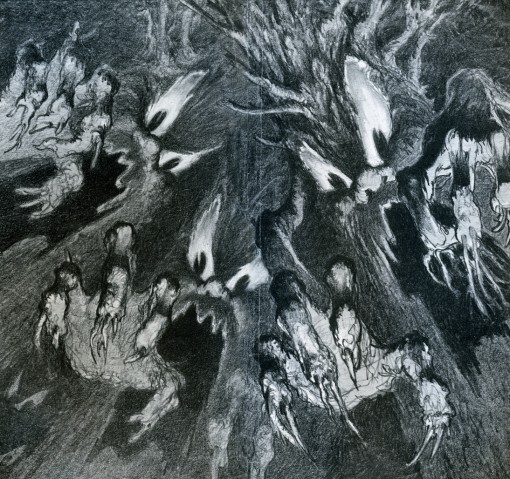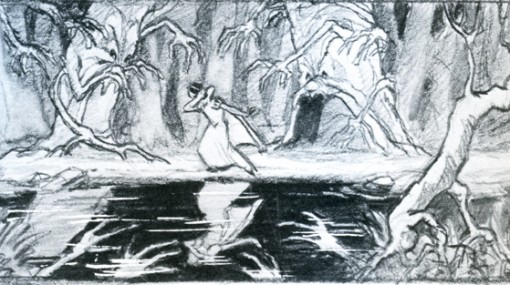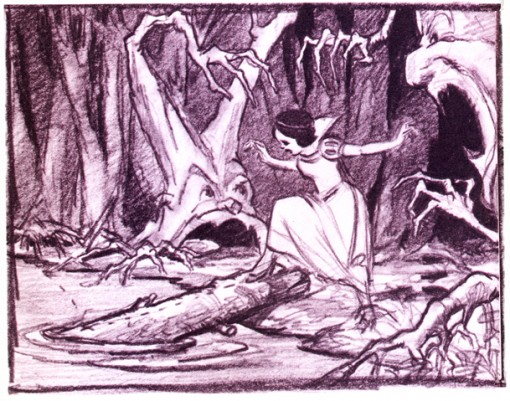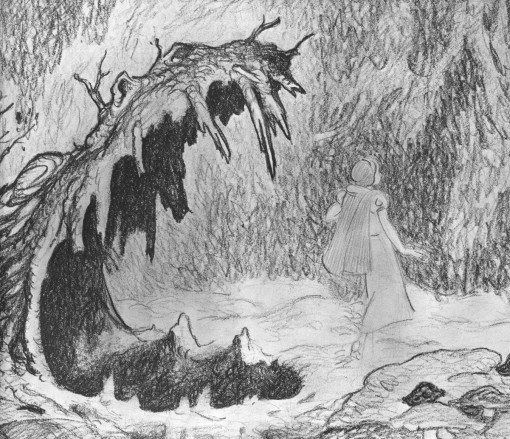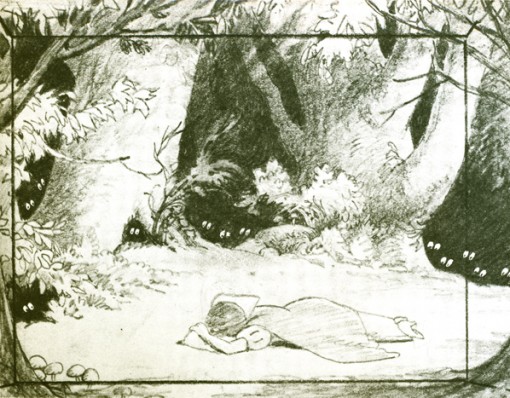 4 Responses to "Fear of Trees"
Leave a Reply