Daily post 31 Oct 2013 12:24 am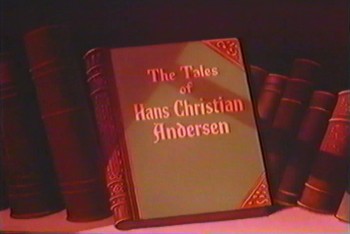 - Back in 1959 Sleeping Beauty wasn't the only animated feature to hit theaters. Universal had adapted The Snow Queen, a 1957 Soyuzmultfilm production, adding the voices of Tommy Kirk, Sandra Dee and Patty McCormick to the English language version. (Dave Fleischer got credit for "Technical Director" whatever that was.) A new score by the excellent composer Frank Skinner was added including a couple of key songs.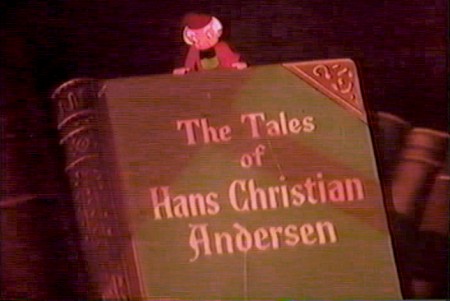 The original Russian film was directed by Lev Atamanov
a significant figure in the history of Russian animation. Several of his films
had been adapted and distributed to American television, including
The Golden Antelope which had received an award of merit at Cannes.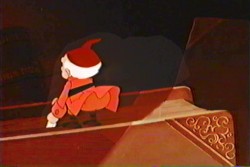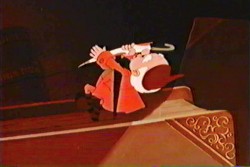 The odd bit about The Snow Queen is that it included an introduction
by a narrator which was voiced by Paul Frees in the English version.
This narrator, calld "Dreamy," walks around a statue of Hans Christian Andersen
and is flanked by a number of books.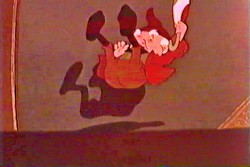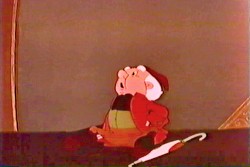 He tells of two umbrellas he used to give Andersen his tales via dreams.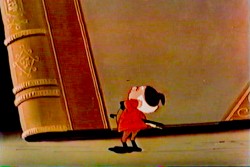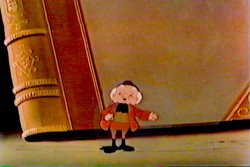 If "Dreamy" waves a black umbrella, Andersen doesn't dream; if he waves
a colorful umbrella, the dreams are big ones.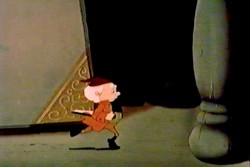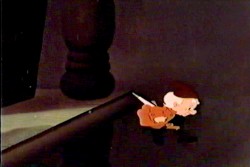 This leads us into the very big dream, "The Snow Queen."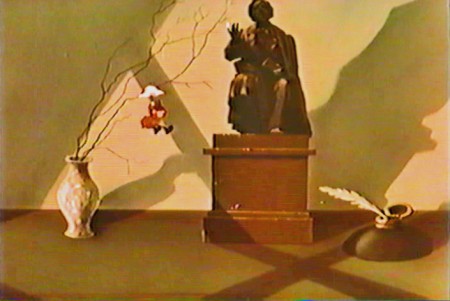 The overall feel of the lethargic and talky piece is that it is very similar
to Jiminy Cricket's appearance in Pinocchio.
a href="http://www.michaelspornanimation.com/splog/wp-content/Q/26pan.jpg">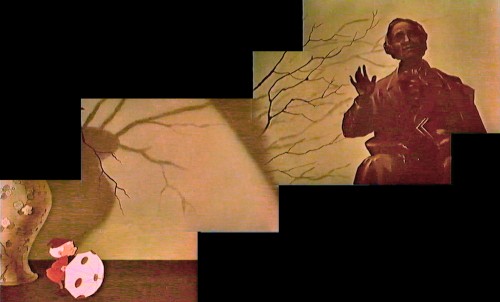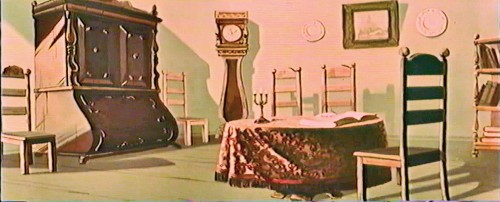 The animation of "Dreamy" was very slow and, I guess, "dreamy."
You can feel Paul Frees trying to mouth the character's limited mouth actions
and get all the words into the time allotted. It couldn't make for a good performance.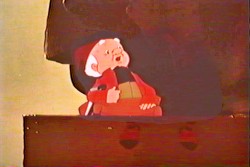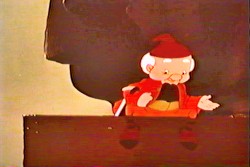 Comparing this to the excellent reading of Cliff Edwards, who mouthed Jiminy Cricket,
the acting in Pinocchio had to, and did, come off better.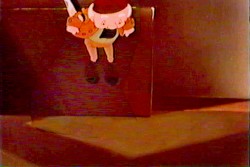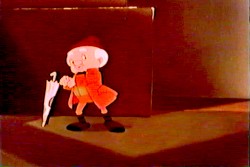 Yet, in saying all this, I have to admit a fondness for "Dreamy." I think it
may be that the film hit me at a very susceptible period in my young life.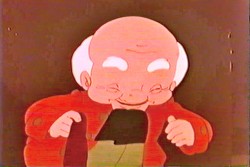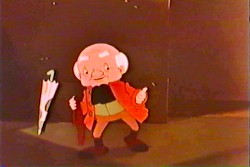 Animated features I saw in this period – I was 12ish – stuck with me.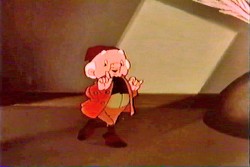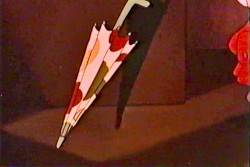 Sleeping Beauty, 1001 Arabian Nights with Mr. Magoo, 101 Dalmatians. They all mean a lot to me and have deeply affected my tastes.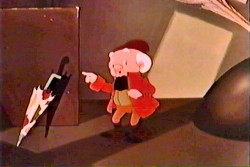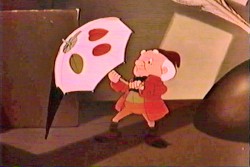 Somehow, even "Dreamy" comes off in a good light.
Now let's take a look at Jiminy's entrance in Pinocchio.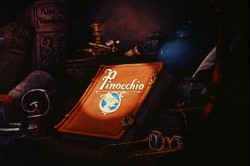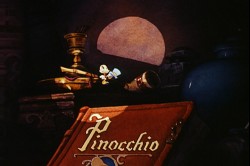 The masters at Disney, by the time they'd made Pinocchio, knew what they had to do.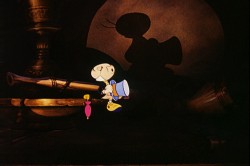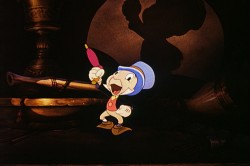 A beautiful song, a great voice with a perfect performance
even though he only had one umbrella.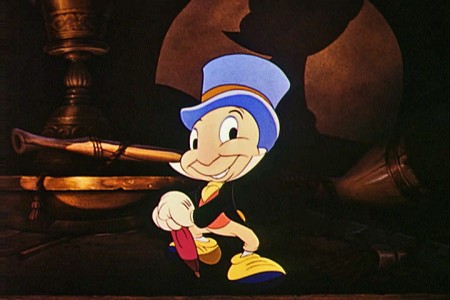 A real character introduced up front in all his glory.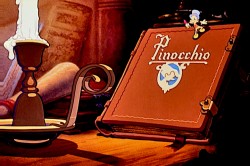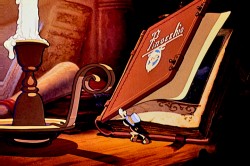 They knew how to keep things . . .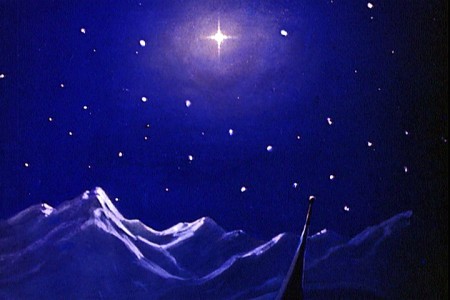 . . . "dreamy."
Now it's all cgi for worse or worser.
2 Responses to "Pinocchios and Snow Queens"
on 01 Nov 2013 at 5:37 am 1.Pauline C. said …

I'm fond of russian animation, mainly from Soyuzmultfilm, and this comparison is really interesting, thanks for the article.

As I am currently making my own short film I can see how it's hard to find the right way to tell a story, being not to long but not to short either.
Study from the masters is the greatest thing we can all do.

on 01 Nov 2013 at 9:51 am 2.Peter Hale said …

What I like most about the prologue to Pinocchio is the bit of business where Jiminy turns the candlestick holder to hold back the page. Such a nice, natural piece of behaviour: yet by creating a problem and solving it the scene holds our attention, shows us the difficulties of being an inch tall, and demonstrates Jimimy's determination and resourcefulness. I wonder who decided the scene needed this touch, and who came up with the idea?
Leave a Reply