Daily post 01 Nov 2013 01:24 am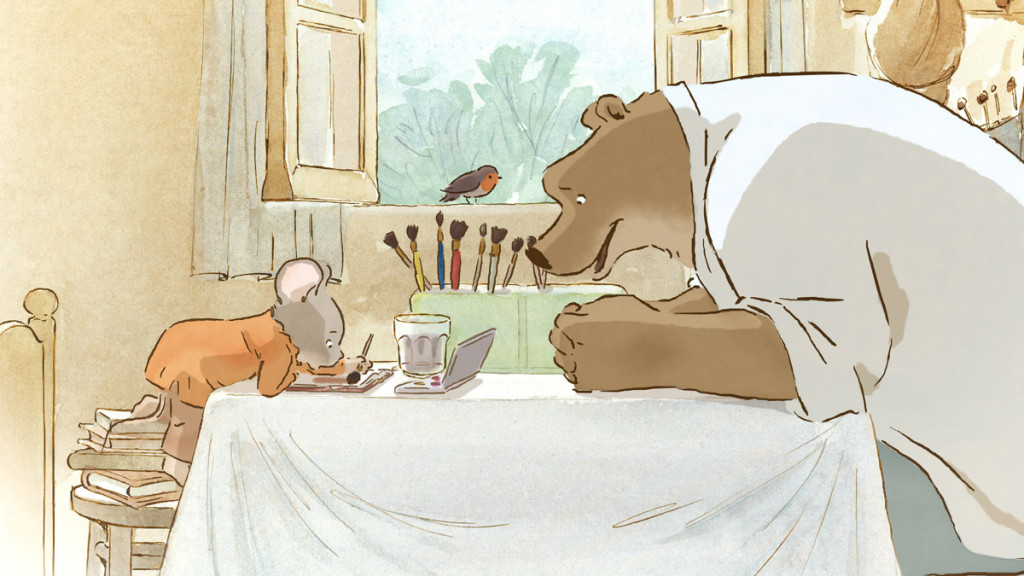 What a delicate and aweet title for the French animated feature of the children's book, Earnest & Celestine. Adapted from, the book by Gabrielle Vincent the animated film takes full advantage of the soft and delicate watercolors. the deftly drawn pencil sketches and the wonderful care gone into the book's illustrations. The images are beautiful, knowing full well that 3d cgi animation would not be able to carefully and ably translate these great features to the screen. Thus far they've got this book down beautifully and completely. It doesn't even go in for overlas moving at divers speeds to make it feel like there's depth there (I think I counted them doing that three times in the film), yet I didn't mind.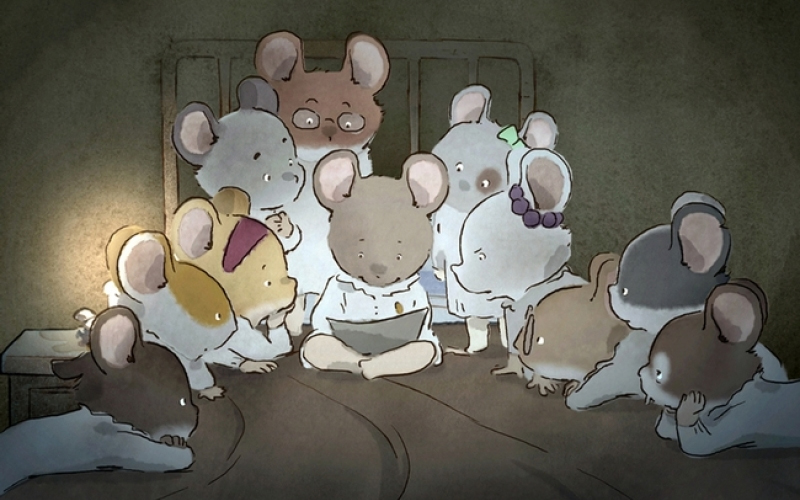 As for the Backgrounds I found none of them bad. Some were far richer than others, but all together they made for a happy blend, a really well painted product. The layouts were always simple and direct. When there were a few times I longed for something richer, I could only blame my own taste; it had nothing to do with the film making.
However, the story, simple as it is, is so poorly written, planned and told that the film is left with nothing but extraordinary visuals. There's a gruffness there that comes off more as crude than as character development. And I was very sad for this problem. The artists really did do the work and got the characters to move with some feeling. It's just that they weren't there to help the story; they were just going through the motions.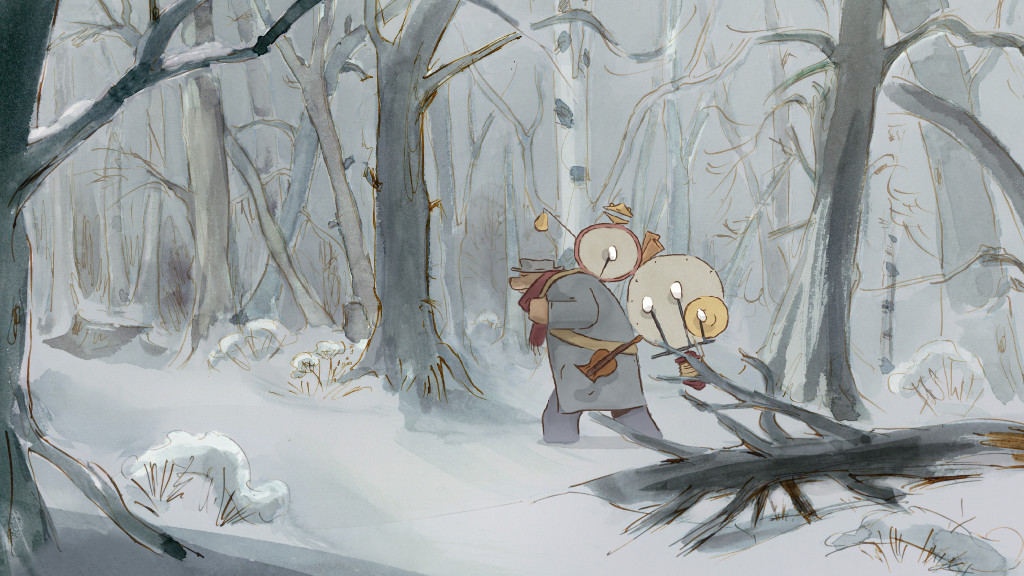 Of course this is just my take on the film. Perhaps I just wanted more and caught the film on the wrong day, or maybe I woke up on the wrong side of the bed. I do think so, and I will watch the film again to make sure that it isn't the case. I do encourage everyone who loves animation to see this film. It gives reason enough for 2D animation to exist. There is nothing in 3D they can do to match it and there's no reason for anyone to try. The books, the characters are lovely.
It's just those damned writers. We exist in different planes, and I'm sorry for that.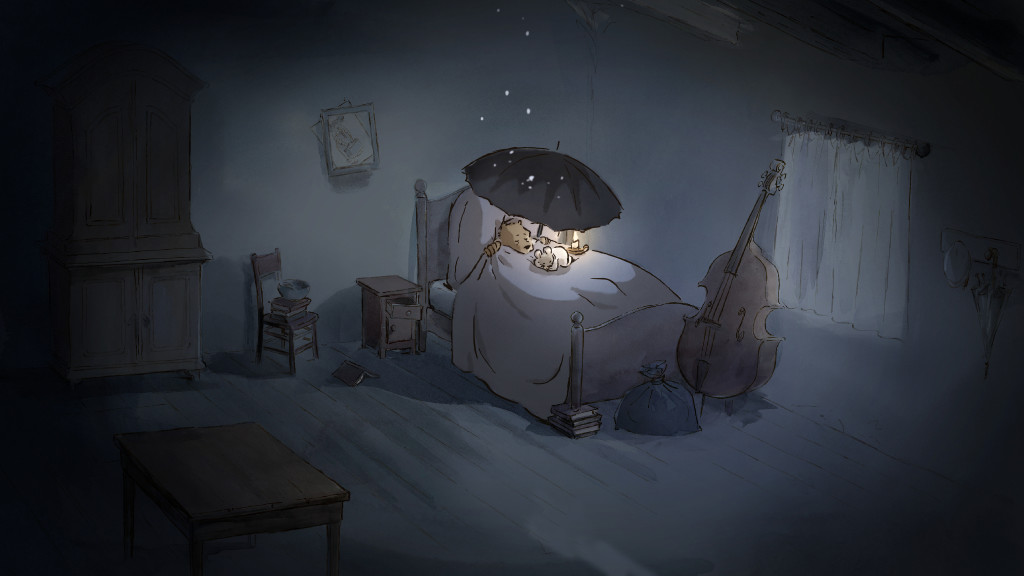 ____________________________
I've had some problems lately and your comments, though not being obvious about it, are letting me know quite well. I've had a lot on my plate lately – not a lot of it to do with animation (except that I'm not getting enough work.) It's shown in my writing, particularly the depth of it, but also in the number of typos. Believe me, I could blame this damned keyboard with sticky keys, missing letters and slow speed. I'm trying to catch them, and hope that'll be the case more often than not, but for now this is what it is. I apologize if this is turning any of you away from the site, but I do promise things will improve.

____________________________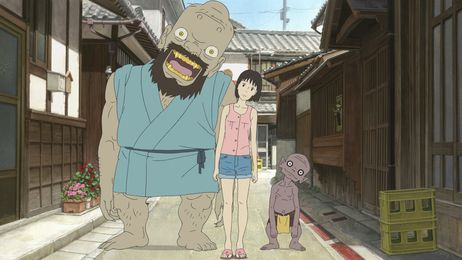 This is the first year they've made it possible for us to vote on all the animted features narrowing the choices considerably of that we'll end up with the expected 5 in the competition. If it does nothing else, it shows us what diversity there can be from the 2D films which are not the same old little puppetdolls we get from the cgi films. Rather than the cgi viewmaster look, we have beautiful watercolors in Earnest and Celestine, the expected look from the Miyazaki oevure, amd I haven't even gotten to A Letter to Momo.
11 Responses to "Earnest & Celestine"
Leave a Reply