Animation Artifacts &Puppet Animation &Trnka 03 Nov 2007 08:23 am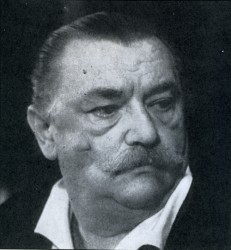 – I've been a fan of Jirí Trnka's work since I first saw it back in the 60′s. I've bought every publication I've ever found which discusses or displays his films or illustration. These days I can also own a number of his films.
His puppet films were always the gold standard of that medium. However, since I've studied his illustrations for many years, I'm always interested in the 2D work he's done.
The dvd titled The Puppet Films of Jirí Trnka includes one of these 2D films. It's cut-out animation, so it really borders the world between 2D and 3D. Trnka exploits the shadows on his constructed cardboard backgrounds to great effect. The style purposefully hides the three dimensions of the constructions, but it uses it when it needs to. The film is a delicate piece which just shows a number of acts in a local circus setting.
It's a sweet film with a quiet pace. I'm not sure it could be done in today's world of snap and speed. No one seems to want to take time to enjoy quiet works of art.
I'm posting a number of frame grabs from this short so as to highlight the piece.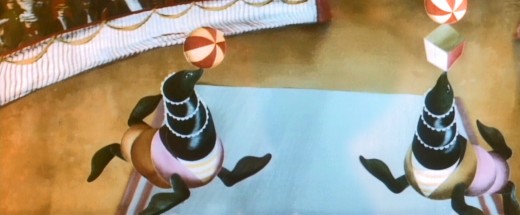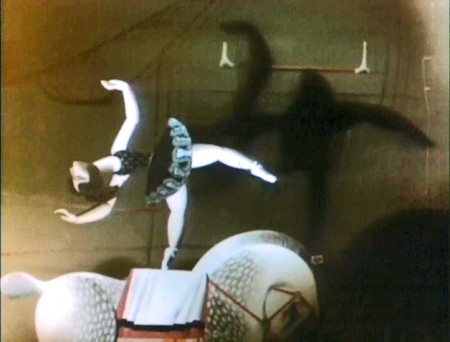 Note the real shadows on the background.
These were obviously animated on glass levels in a multiplane setup.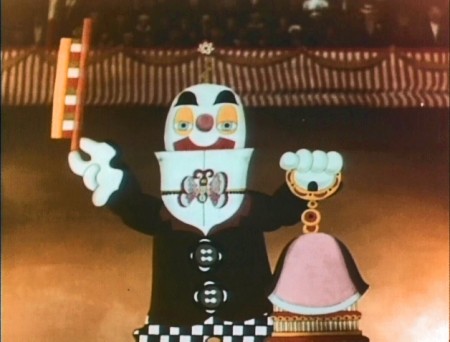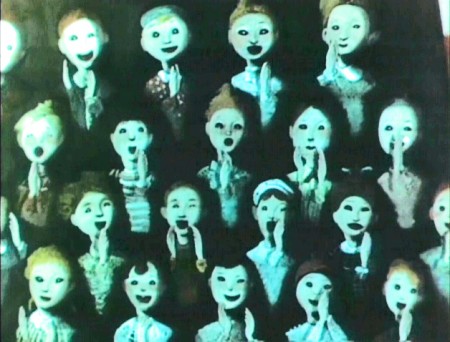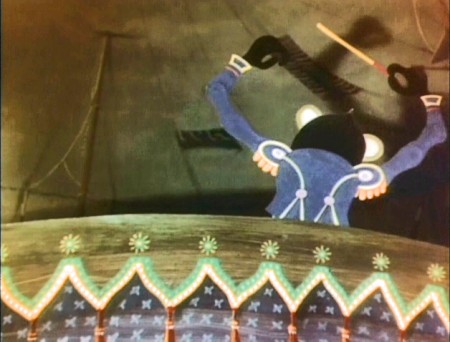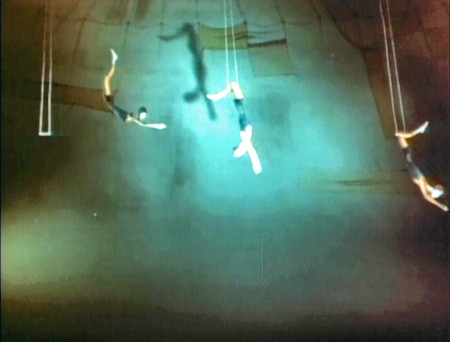 Again, note the excellent use of shadows. It's very
effective in these long shots of the trapeze artists.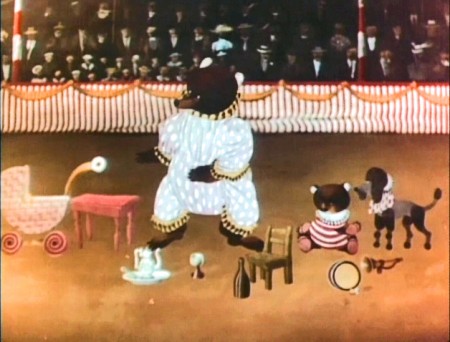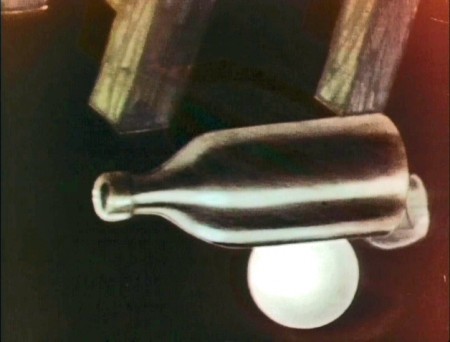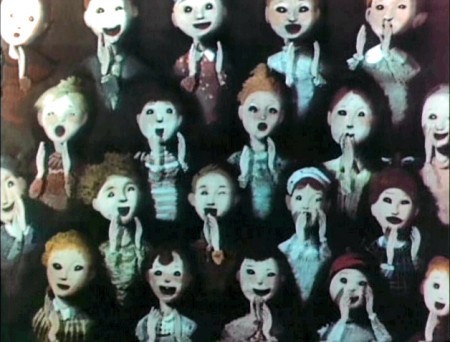 One Response to "Trnka's Merry Circus"
on 05 Nov 2007 at 6:32 pm 1.Henry Lowengard said …

The juggling bear was a big hit in my house!
The kids also like THE HAND – my son's own clay and 3D characters look a lot like the little potter.
Leave a Reply