Daily post 08 Nov 2013 04:44 am
The list of film on the animation short lis for Best Animated Short Film include:
The 10 films are listed below in alphabetical order by title, with their production companies:
Feral, Daniel Sousa, director, and Dan Golden, music and sound design (Daniel Sousa)
Get a Horse! Lauren MacMullan, director, and Dorothy McKim, producer (Walt Disney Feature Animation)
Gloria Victoria, Theodore Ushev, director (National Film Board of Canada)
The Missing Scarf, Eoin Duffy, director, and Jamie Hogan, producer (Belly Creative Inc.)
Mr. Hublot, Laurent Witz, director, and Alexandre Espigares, co-director (Zeilt Productions)
Possessions, Shuhei Morita, director (Sunrise Inc.)
Requiem for Romance, Jonathan Ng, director (Kungfu Romance Productions Inc.)
Room on the Broom, Max Lang and Jan Lachauer, directors (Magic Light Pictures)
Subconscious Password, Chris Landreth, director (National Film Board of Canada with the participation of Seneca College Animation Arts Centre and Copperheart Entertainment).
The Academy's Short Films and Feature Animation Branch Reviewing Committee viewed all the eligible entries for the preliminary round of voting at screenings held in New York and Los Angeles. Short Films and Feature Animation Branch members will now select three to five nominees from among the 10 titles on the shortlist. Branch screenings will be held in Los Angeles, New York and San Francisco in December.

__________________________________
Paul Julian is one of my favorite BG painters. He did a number of titles on his own for Roger Corman's horror films. They're had o see, yet I've gathered a number of them. This title sequecence was for The Terror, They are just beautiful paintings despite the fact that some of the color prints have deteriorated. It's eas to understand whyjOHN Hubley took such a liking for his work on THE FOUR POSTER and ROOTY TOOT TOOT.
I've continually grown more interested in Paul Julian's work. He's known predominantly for the Bgs he did at Warner Bros and the art direction he did on The Tell Tale Heart. However, there's more film work he did independently.
The Hangman was a short film he did with co-director Les Goldman. Maurice Ogden's poem is read by Herschel Bernardi in a very earnest tone. The artwork by Julian absolutely saves this film which was nominated for the Oscar.
Roger Corman also used Paul Julian for a number of opening title sequences for the low budget films he did in the 60s. I'm going to try pulling some frame grabs from a number of these title sequences so that I can place some focus on Julian's work in these forgotten films.
I start here with The Terror a film Starring Boris Karloff and Jack Nicholson. Julian uses a couple of pieces of artwork that he works over the course of the sequence with lots of lateral camera moves. Quite expressive work, though certainly not on a par with Tell Tale Heart.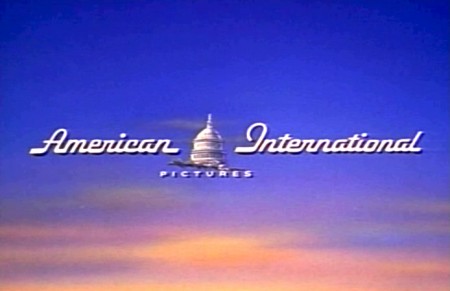 1
(Click any image to enlarge.)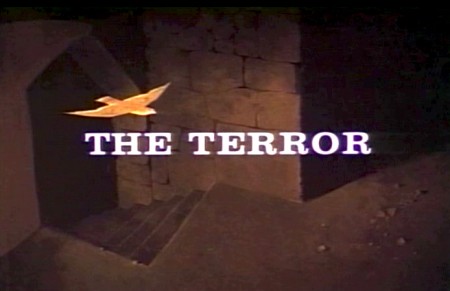 2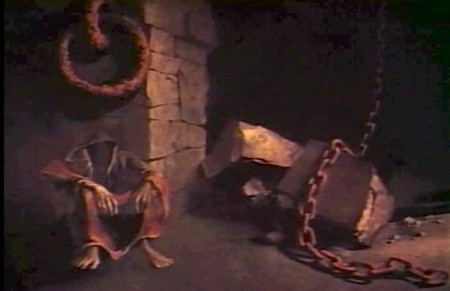 3

4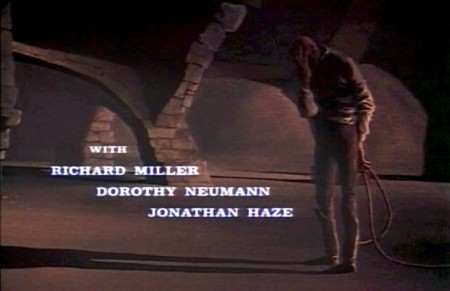 5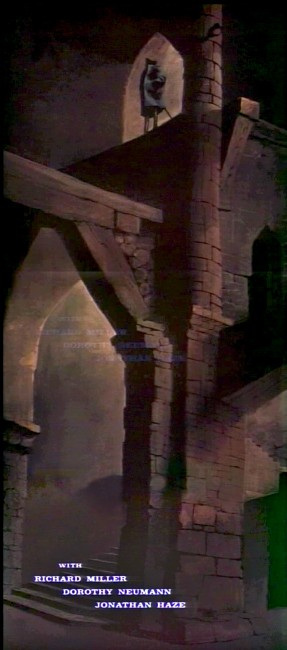 6
Starts at the bottom and pans up.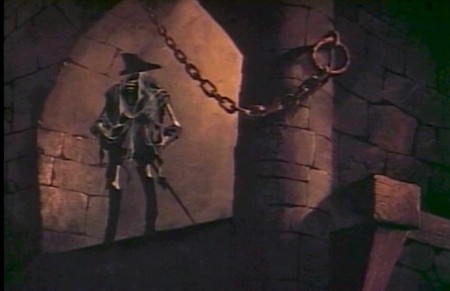 7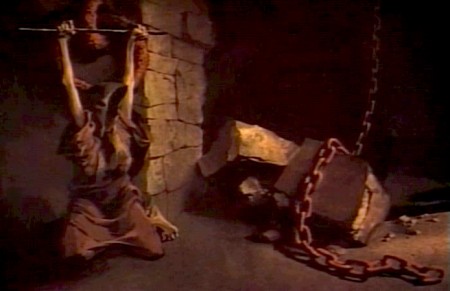 8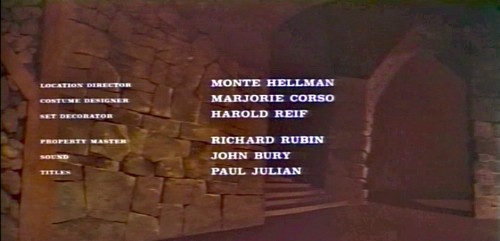 9
Monte Hellman directed Two Lane Blacktop.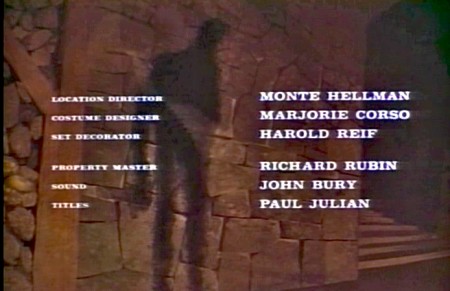 10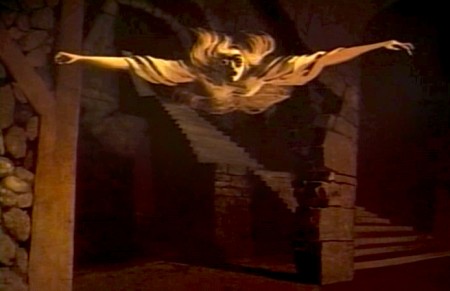 11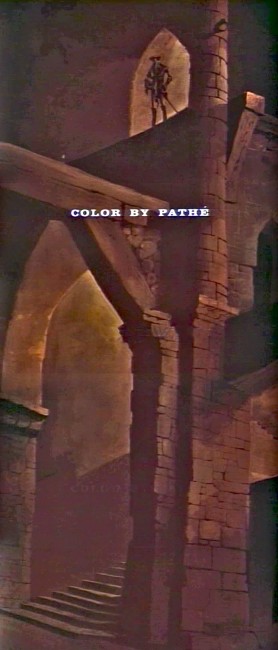 12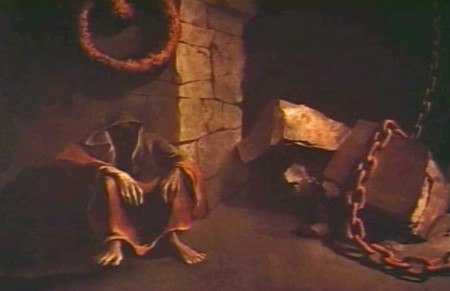 13

14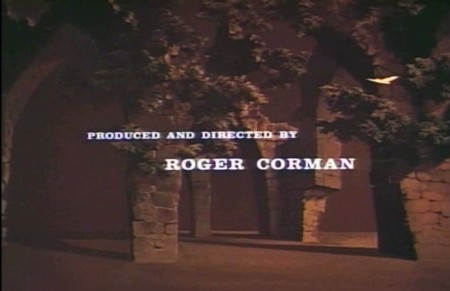 15

You can watch a grayed-out version of this video on YouTube. The credits come on about a minute into it.

_______________________________________

Corman's The Swamp Women
In this post taking frame grabs from Swamp Women, the print includes an obviously added on title card using B&W footage. The color film that follows is so deteriorated and choppy, in this print, that it's hard to discern what color the original art was. So I've tempered it a bit to get rid of the magenta look. I suspect I'm getting close.
The imagery is definitely Julian's. He had an obvious Ben Shahn influence to some of the work although he gets a bit more surreal in his compositions and designs.
There are fewer camera moves in this title. I'm sure the budget was low. I wouldn't be surprised if it were in the hundreds (not thousands) of dollars.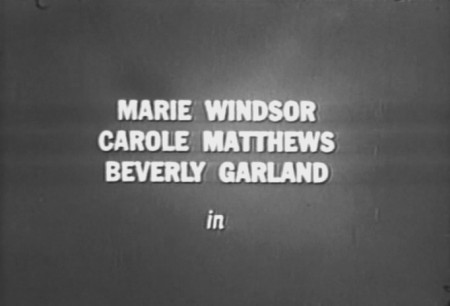 (Click any image to enlarge.)
This first title on the rented DVD looks like it was pulled from a B&W print.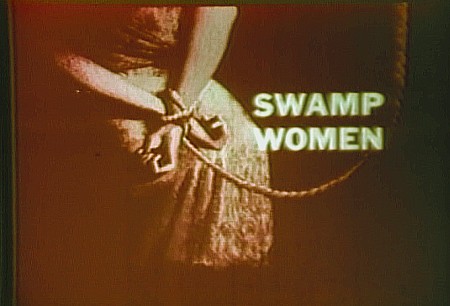 2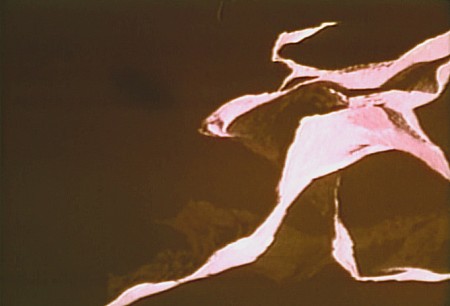 4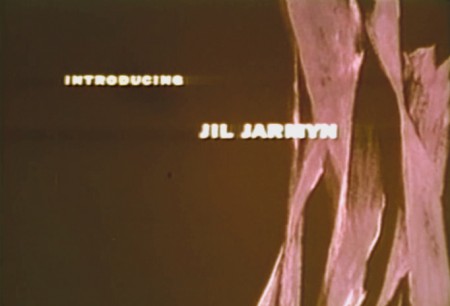 5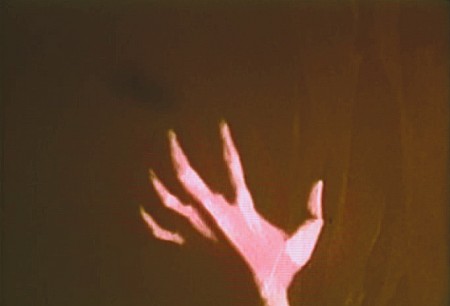 6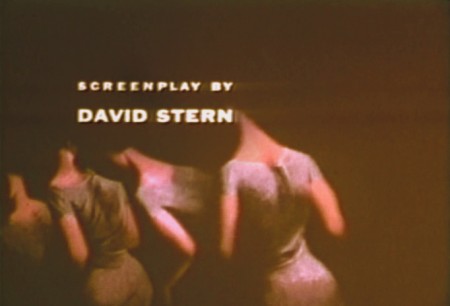 7a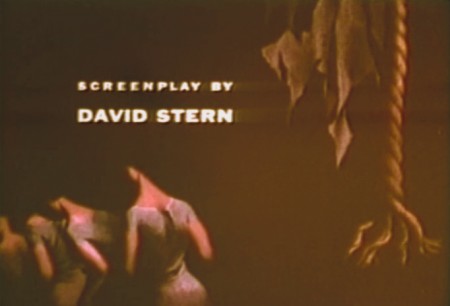 7b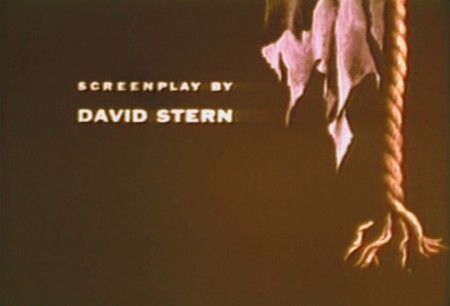 7c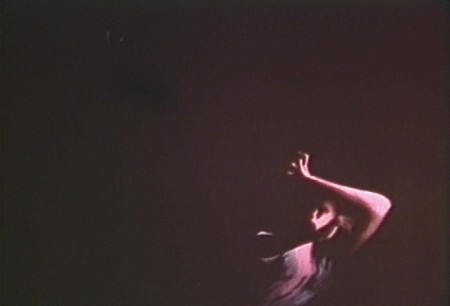 9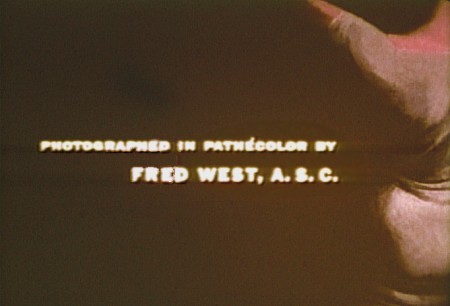 10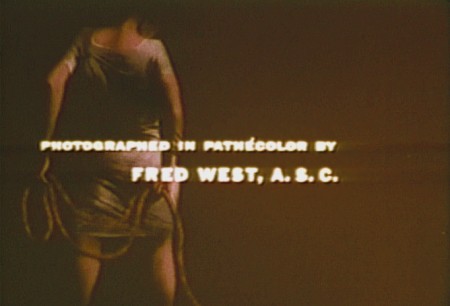 11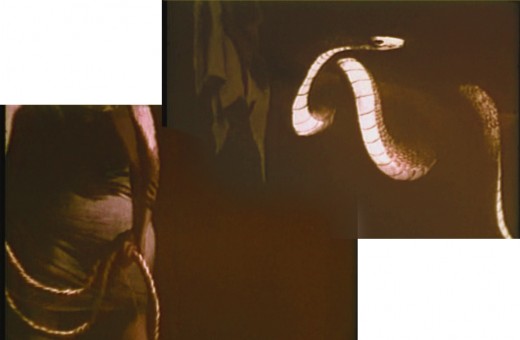 12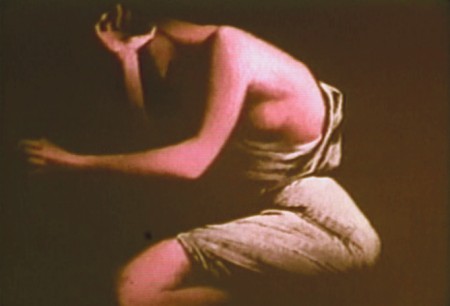 13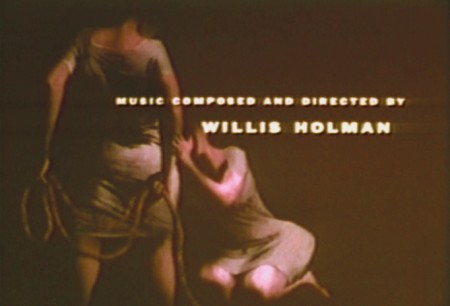 14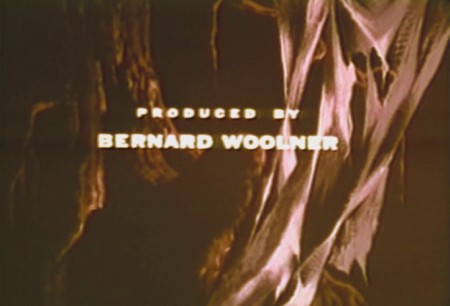 15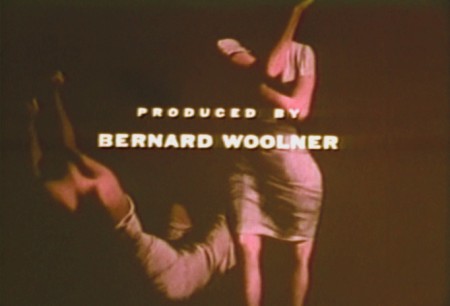 16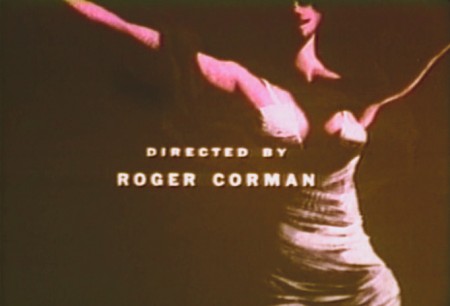 17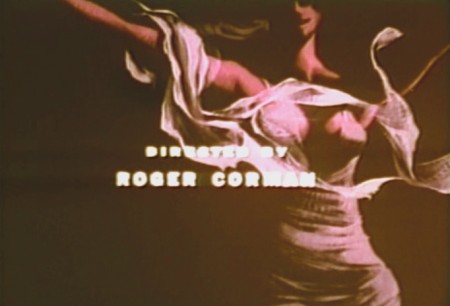 18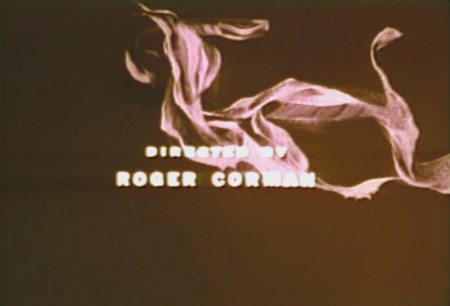 19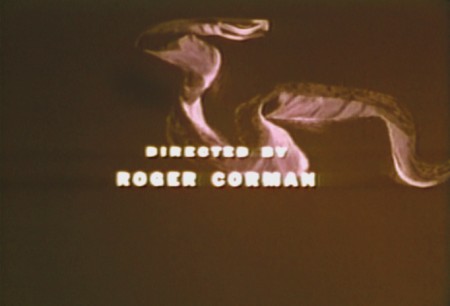 20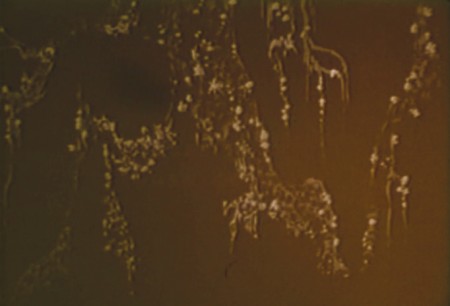 21

22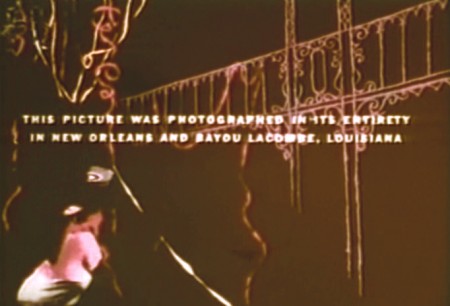 23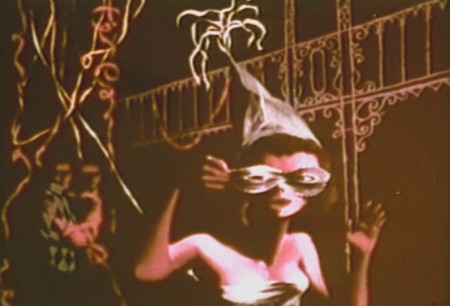 24
4 Responses to "The Terror"
Leave a Reply