Animation &Fleischer &walk cycle 21 Nov 2007 09:13 am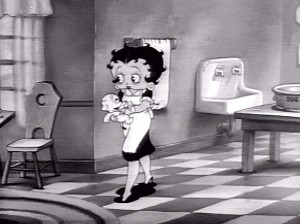 – Back when I wanted to become an animator, there was always the same statement by the hardened professionals: it takes ten years to become a decent animator. I always wondered what happened in that ninth year. I wondered if you could do it sooner. Ward Kimball and Myron Waldman were considered boy wonders who quickly rose to the top of their respective studios. Not only did they become animators; the became directing animators.
Nowadays, all you have to do is register with Flash, and you're an animator.
As I entered the business, it became obvious that the walk cycle was the make or break point for an animator. You had to be able to master the walk cycle and be able to do something interesting with it – something interesting that helped define the character. (Although, Adam Elliot did boast that he'd never done a walk cycle in all of his films including the half-hour Harvie Krumpet which won the Oscar.)
However, even in Flash you often have to make characters walk. That's why I've put a lot of focus on walk cycles, lately. The Fleischer films seem to have created cycles that are more manageable, so it's easy to focus on them. Here's a cycle of Betty from the short, A Little Soap and Water (1935). I'm pretty sure it's Myron Waldman's work. It's not really a cycle, but I've maneuvered into one for viewing.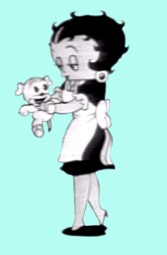 1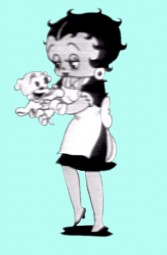 2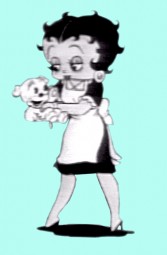 3
____(Click any image to enlarge.)
Betty and Pudgy walking on three's
4 Responses to "Betty Walks"
Leave a Reply