Daily post 20 Jan 2014 02:09 pm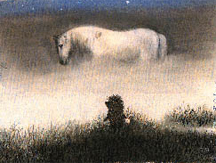 Hello Everyone
Michael passed away peacefully at dawn yesterday, January 19th.
His magnificent spirit is now free.
The Splog will remain and will be maintained and will continue to be a forum for the art of animation and all of the arts.
Thank you all for your support of Michael and his work. He holds you all in his heart (even though he may not admit it).
Heidi
97 Responses to "Spirited Away"
Leave a Reply